#1 Cricut Design Space Glitch
In this post, we'll be talking about the #1 Cricut Design Space Glitch and how to fix it. Cricut Design Space is a wonderful software application that allows Cricut beginners and pros to get creative, but it can also be so difficult to use sometimes.
If you like working with fonts in Design Space, you're going to want to learn all about this issue and our fix for it. We love sharing Cricut hacks with you and this is one of our favorites because it's an easy way to fix a common problem when creating designs with fonts.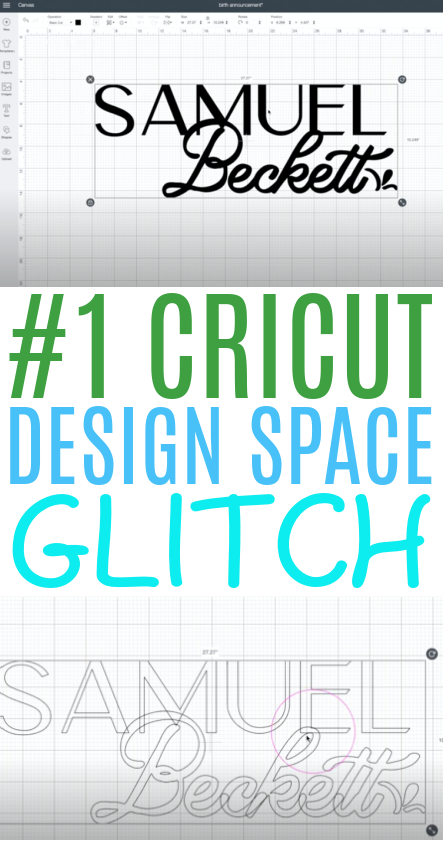 #1 Cricut Design Space Glitch – and how to fix it!
Fonts Used:

With this particular Cricut Design Space issue, we find that sometimes when we have created text with a font and then weld that together, the centers of the letters will fill in. So, for example, where there should be an opening in the letter O or D, it has actually filled that in so it's solid.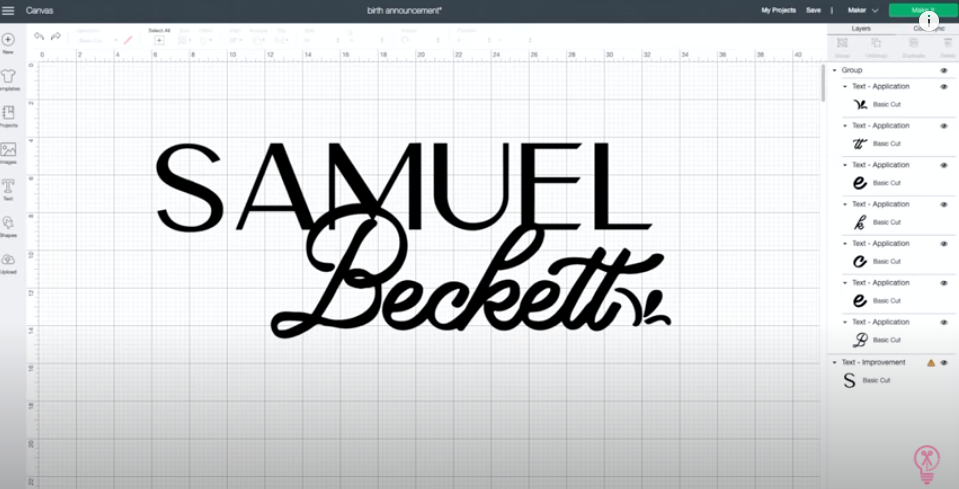 We are going to explain exactly what causes this particular problem with fonts in Design Space and how to fix it. We have selected the entire text and then we choose Weld to join it all together for cutting.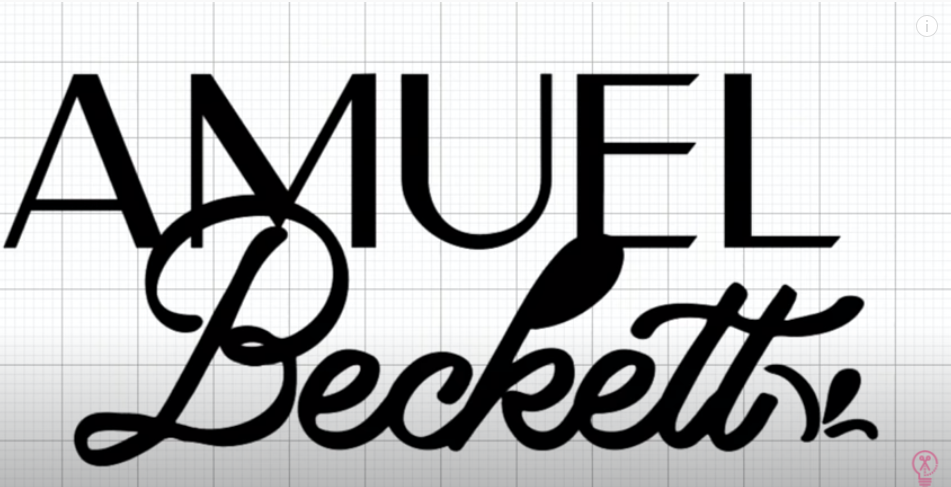 Once we press Weld, you can see that part of the "k" filled in. Obviously, this is not what we want. When we cut out our design, we want every letter to cut out properly, including the center of that "k".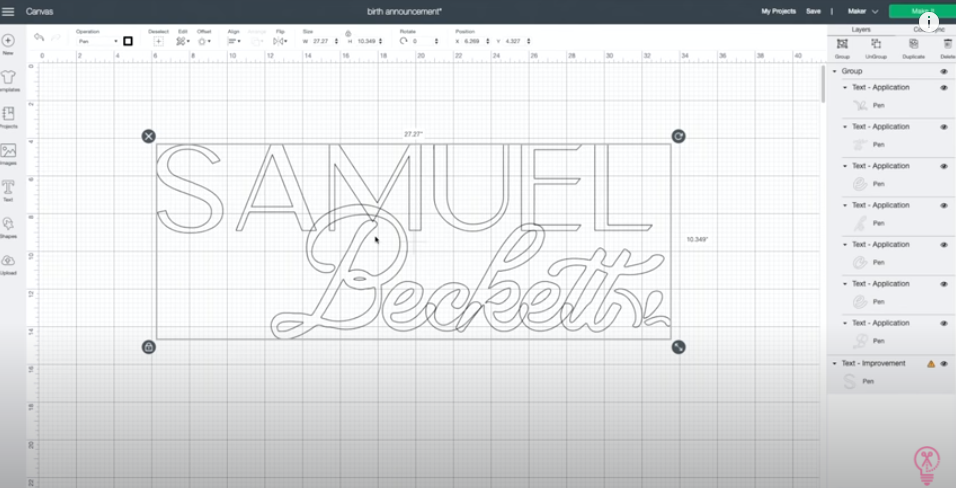 To see why this is happening and to fix it, we're going to undo the Weld and with the text selected, we change from a Basic Cut to a Draw line. This makes it easier to see what is happening with the letters.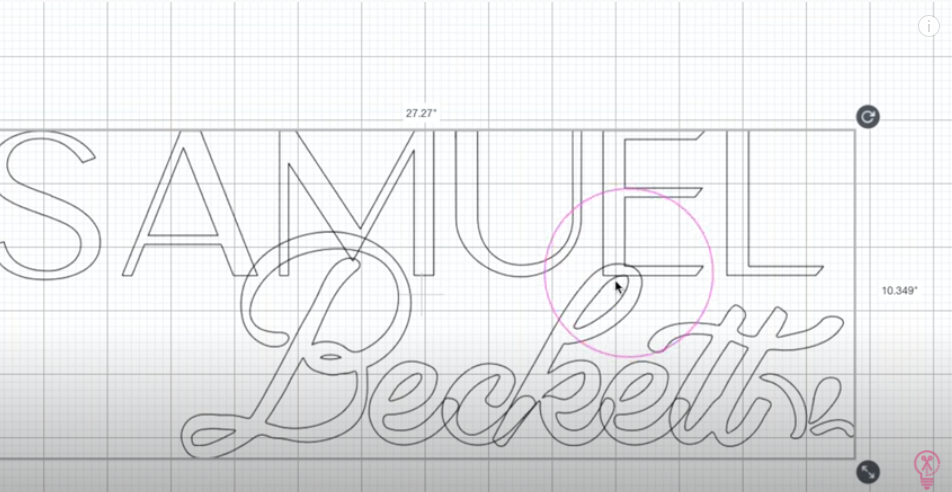 When you take a close look at this, you can see that the bottom line of the "E" in Samuel is perfectly aligned with the top line of the opening in the "k" in Beckett. Take a look at the lines for the "M" in Samuel and the "B" in Beckett too. You'll see that they overlap but aren't perfectly lined up and so there is no issue there.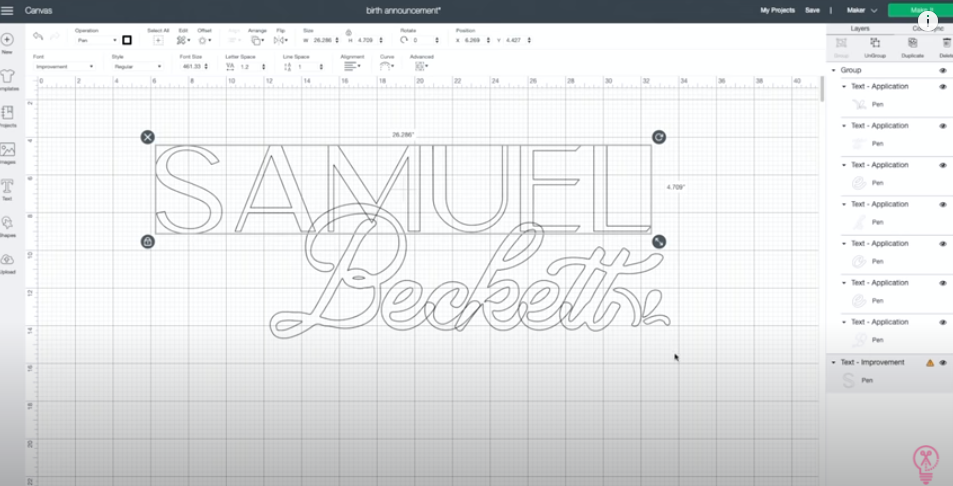 Simply shift the text down so that there is distinction between those lines. You want to make it so that they are no longer lined up perfectly. Now you can weld and change back to a cut line and your letters should be perfect.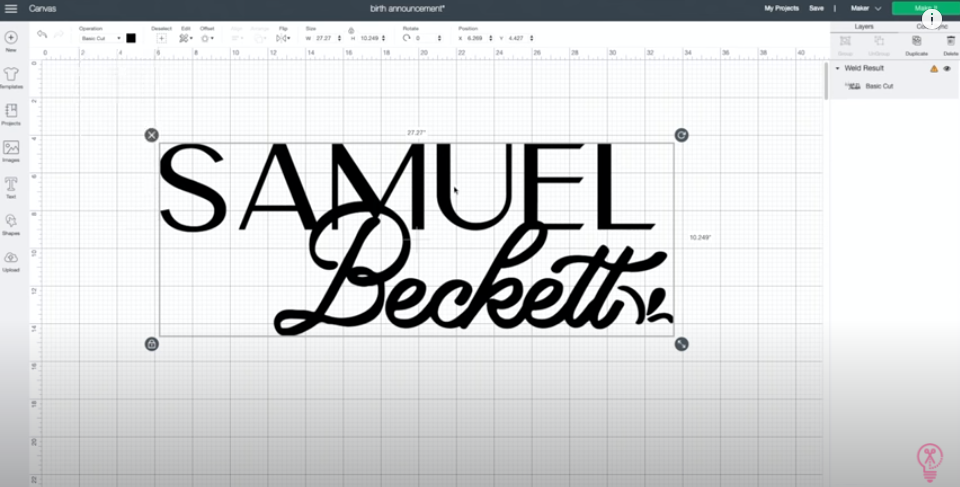 This Design Space issue can be so frustrating when you don't know why it's happening or how to correct it. We have seen so many Cricut crafters struggling to figure this one out. With our simple Design Space hack, you can fix this quickly and easily.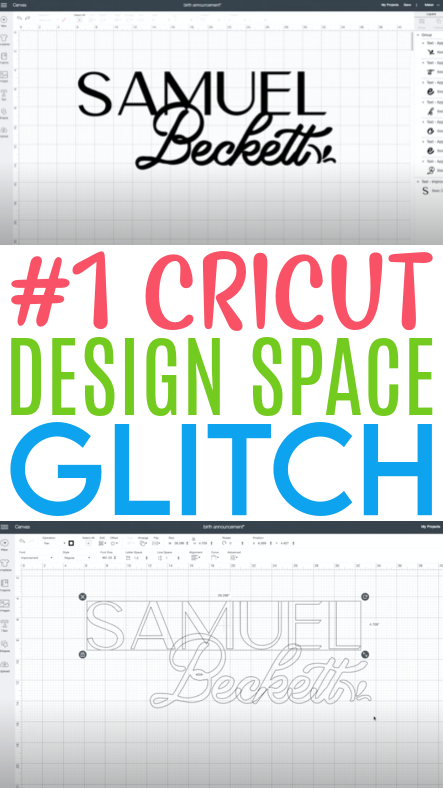 Tanner, Courtney, and the rest of the Makers Gonna Learn Team are all here because we love die-cutting and especially love sharing fun projects and tutorials with fellow makers. We are all great friends and are always having a blast when we are together- you will see this on camera, especially during live streams! We are here to inspire and support you in your crafting journey!