10 CRICUT TIPS AND TRICKS
Hello everyone! We've got something really exciting to share with you today. We've rounded up ten of our favorite Cricut tips and tricks that will blow your mind! You're going to love using these amazing Cricut hacks with your die cutting machine.
These Cricut tips are so easy and so helpful. We all want to create die cutting craft projects with our Cricut machines that turn out beautifully and these hacks can make a huge difference for you. Less frustration, less time, and more success are what you're going to find when you use these amazing Cricut hacks. Give them a try!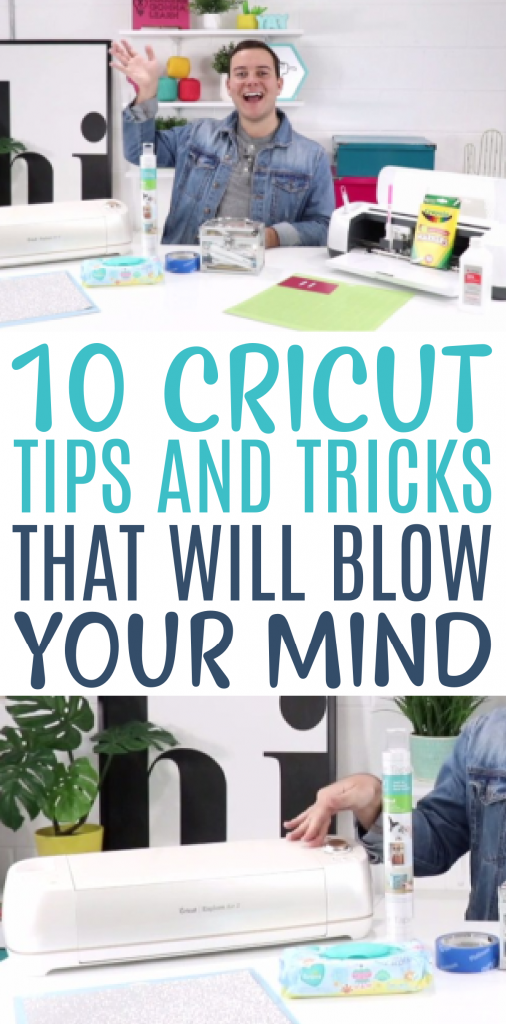 10 CRICUT TIPS AND TRICKS THAT WILL BLOW YOUR MIND
Make it Easy to Find Your Cricut Supplies
It's a great idea to keep all of your Cricut tools in one spot. You won't believe how much time and effort you can save with this tip! We use a simple clear box so that we can see everything at a glance.
Don't go on a mad hunt for your misplaced tools! With all of our Cricut tools in one place we know exactly where to go to find them when we need them! All you want to do is complete your fun craft project, not search for what you need!
Check out this blog post for an AMAZING tip on how to store your Cricut vinyl rolls!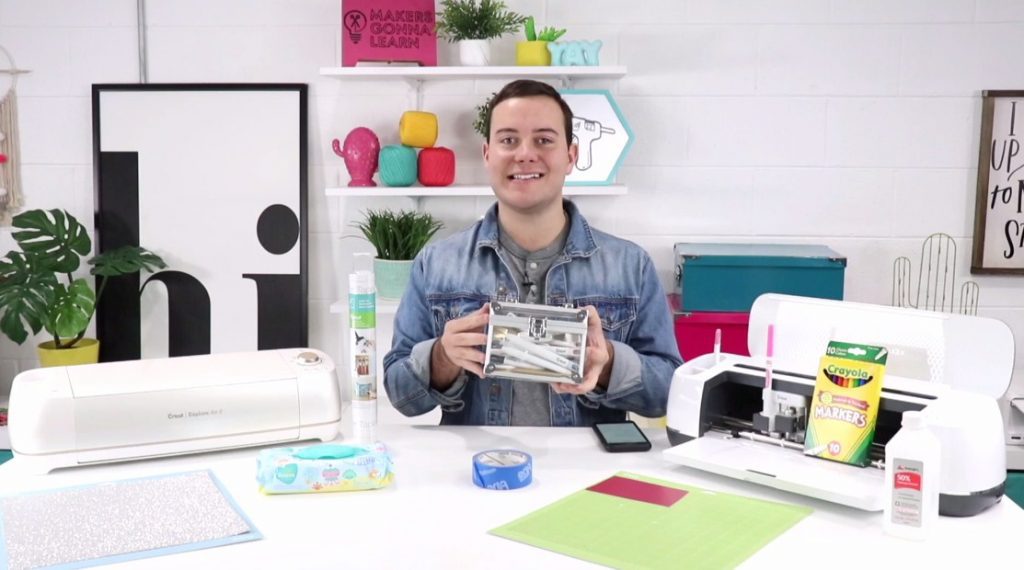 Weed on the Cutting Mat
I'm a huge fan of weeding on the Cricut cutting mat because it holds your vinyl or material in place for you. When you weed directly on the mat, it helps prevent having to use the other hand to hold your vinyl down

Make Test Cuts.
Always make test cuts with new material. For example, if you've never worked with glitter card stock, it's best to always make a little test cut. We highly recommend using a circle or maybe even a heart to make a small two or three inch test cut.
This will help ensure that you're getting a great quality crisp cut and that you've chosen the right setting for this particular material. This way, you won't waste a whole sheet of material!
Use Crayola Markers in Place of Cricut Pens
Believe it or not you're able to use Crayola markers in the clamp as a great little pen! This is often something you already have on hand, so it's great for those last minute projects when you don't have the Cricut pens to use.
Cricut does not recommend using anything but their pens as they are specifically designed for use with the machine, but it's definitely something I would recommend for you to experiment with depending on the projects you are making.
Keep Your Cut Project from Curling Up
Any time you're working with paper, do you find that when you pull up the paper from the mat it is curled? My best tip for you is that when you're getting ready to peel up your craft project, place it face down with the mat on top. Then, peel the mat up from the paper instead of the paper from the mat. You'll get a nice flat cut image.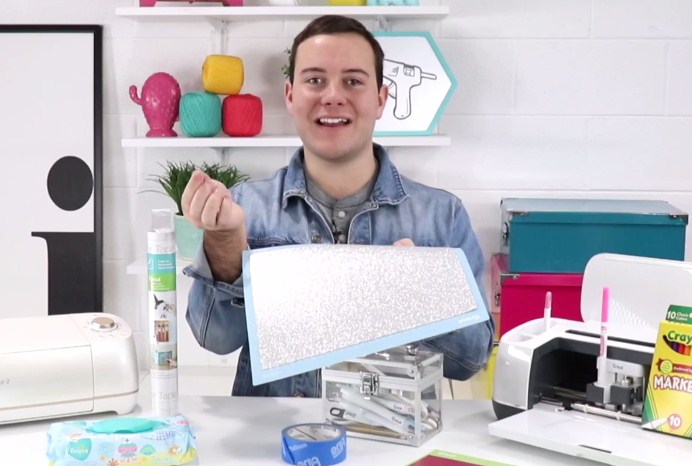 Keep Rubbing Alcohol on Hand.
You're going to want to have some rubbing alcohol available in your craft room. This is great for any slick surfaces you might be working with.
Think of plates, glass, mugs – you want to be able to wipe off those fingerprints cleanly so that your vinyl is able to adhere properly. It is a game changer to be sure and we know this hack is going to make a big difference for you too!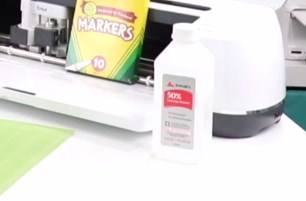 Use Baby Wipes in Between Cleaning Your Mats
In between cleaning your mats, be sure to have some baby wipes ready to wipe your mats off. This will remove any residue or grime on them. The baby wipe is going to help give it a quick clean without interfering with its stickiness!
When you need to fully clean your cutting mats, you should check out our blog post for a full tutorial!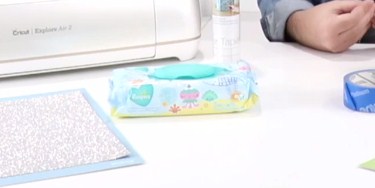 Use Baby Wipes When Weeding
You may also want to have some painters' tape on hand. We like to wrap some tape around our less dominant hand when we're weeding. This is definitely a great easy hack for you when you're working on those huge projects.
As you weed, you can add those pieces to the painters' tape and it won't end up all over your craft table. This will help you keep those little pieces nice and organized.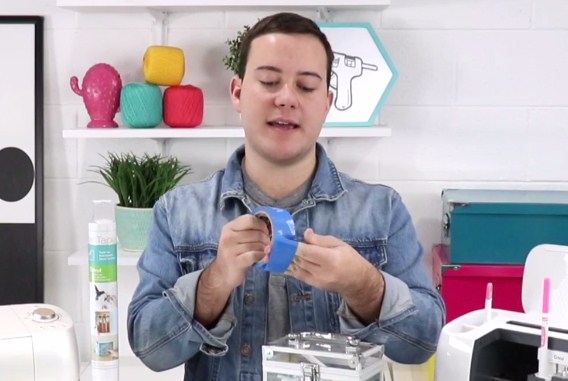 Material Setting on Cricut Explore and Explore Air
For our Cricut Explore and Cricut Explore Air friends, we highly recommend this quick little hack. Always leave the material setting on custom so that you're able to select that in Cricut Design Space instead of accidentally having it set to vinyl or iron-on when you're actually cutting cardstock.
Leaving it set to custom will let you know that you always need to select that in Cricut Design Space. This will make sure that you're always going to have the proper material setting for each material.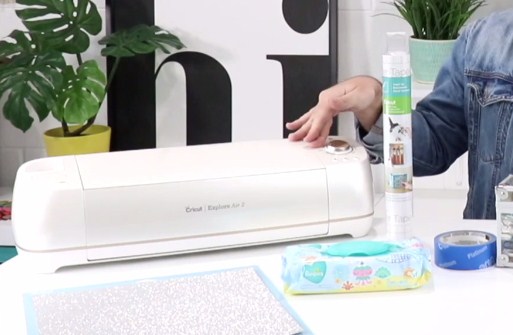 Reuse Your Transfer Tape
Be sure to reuse your Cricut transfer tape! We found that we were able to get up to 7 flawless reuses out of one piece of transfer tape. I highly recommend if you have a piece that is at least 4×4, keep it around for a couple of uses.
This way you're not having to get more and more transfer tape as this stuff doesn't grow on trees. Be sure to reuse it to get the maximum use out of it.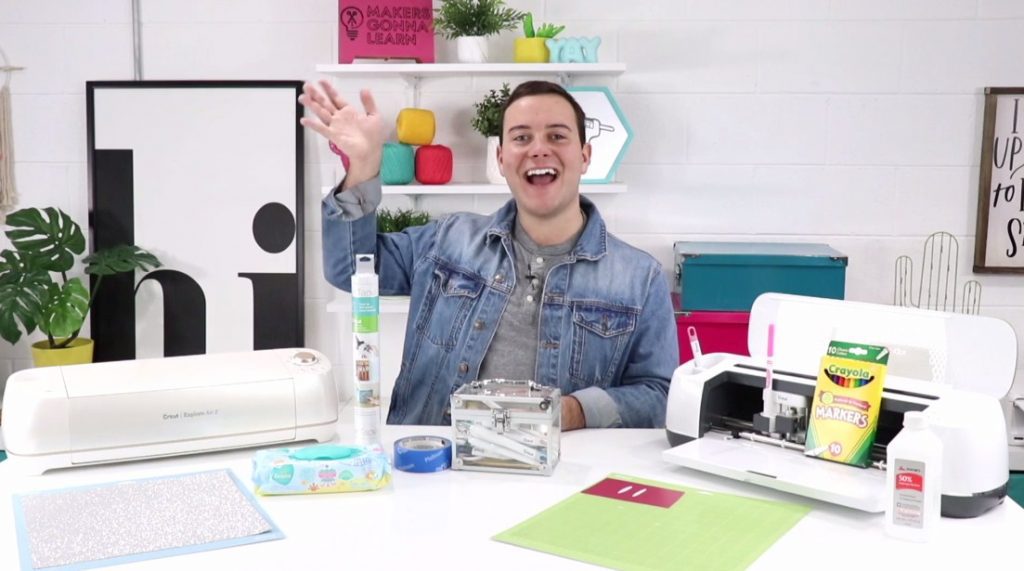 Hope you guys enjoyed these mind-blowing Cricut hacks! We have so much fun gathering these different tips and tricks for each of you to use with your Cricut. If you have any hacks that you'd like to see us feature in our next hack video, be sure to let us know!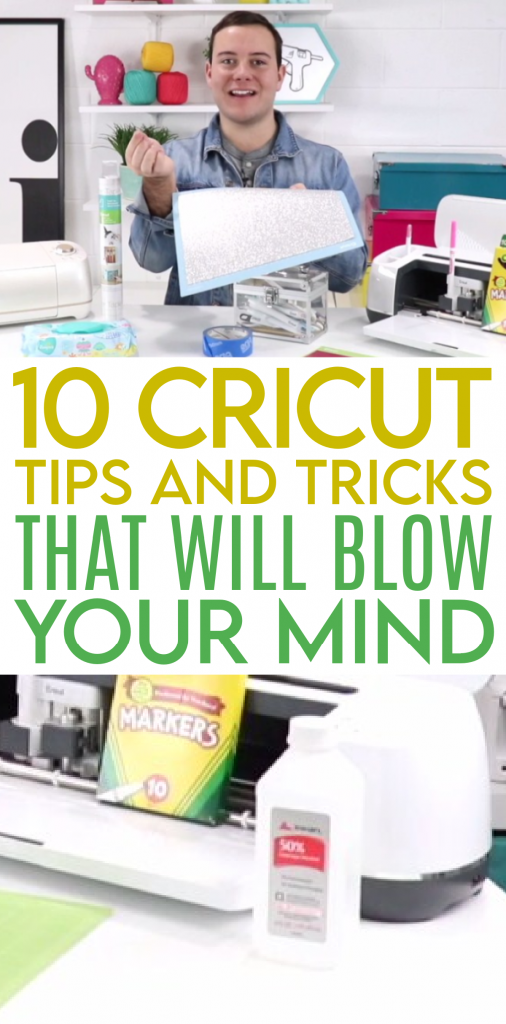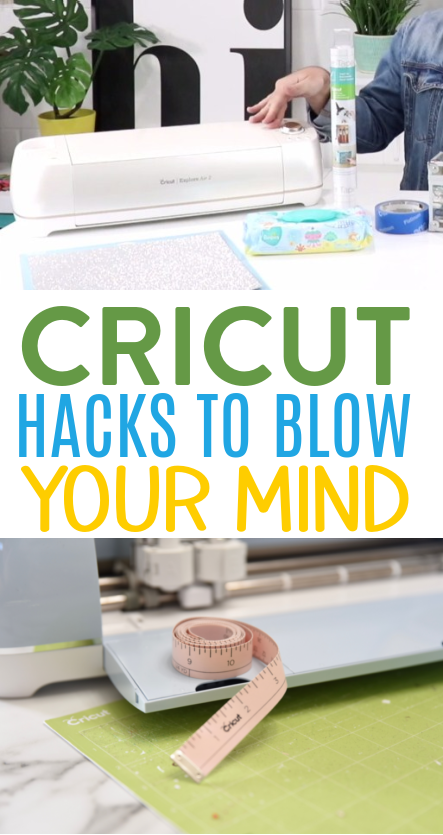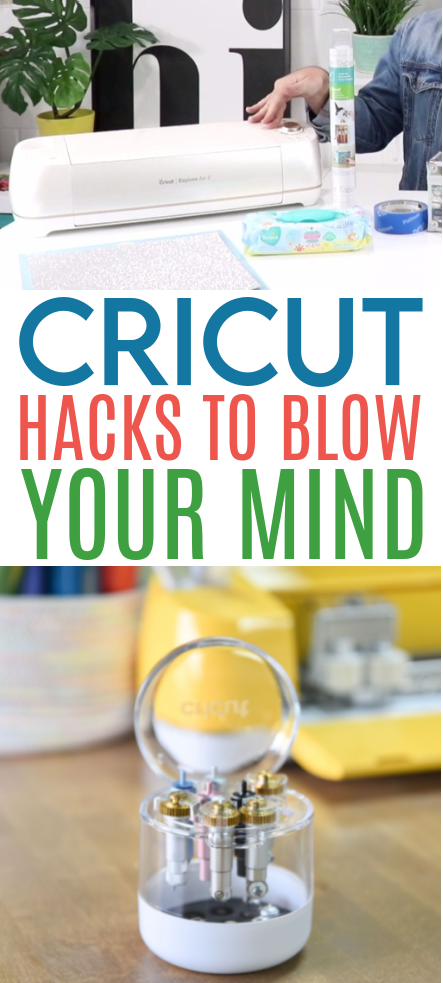 Tanner, Courtney, and the rest of the Makers Gonna Learn Team are all here because we love die-cutting and especially love sharing fun projects and tutorials with fellow makers. We are all great friends and are always having a blast when we are together- you will see this on camera, especially during live streams! We are here to inspire and support you in your crafting journey!