10 Cricut Infusible Ink Hacks
These 10 Cricut Infusible Ink Hacks are ones you might not already know but really should! If you're just getting started with Cricut Infusible Ink, you are going to want to check these out. They are going to take your die cutting craft projects made with infusible ink to the next level.
Are you as excited about Cricut Infusible Ink as we are? We love using it! It gives such amazing results. Of course, the more we start using a new product, the more we want to come up with some great Cricut tips and tricks for using it even better!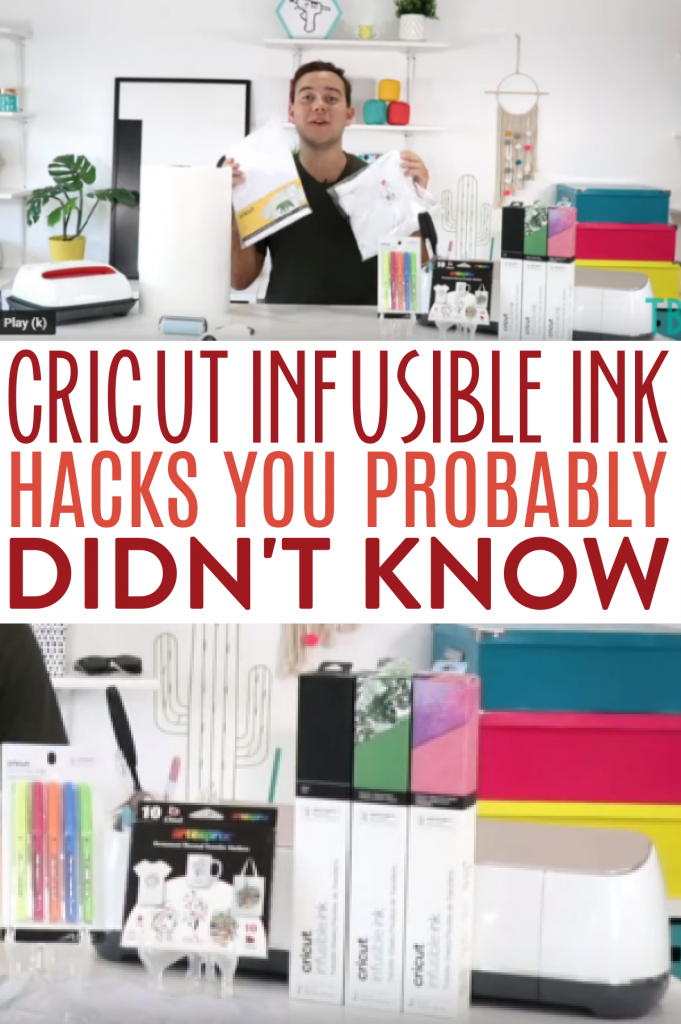 10 Cricut Infusible Ink Hacks You Probably Didn't Know
These hacks will help make it even easier to use infusible ink and they'll help ensure that you get flawless results with it every time!
Tip #1
The first tip is to be sure to keep all of the dirt and oils from your fingers and other items away from the Infusible Ink transfer sheets. Touching those sheets can mean that the oils from your skin are being left behind and interfering with the proper transfer of the infusible ink onto your surface.
Using a brayer can help you get the transfer sheet properly adhered onto your cutting mat without having to touch it as much with your hands.
Pro tip: If you have clammy hands, you might want to wear cotton gloves to help protect the Infusible Ink even better!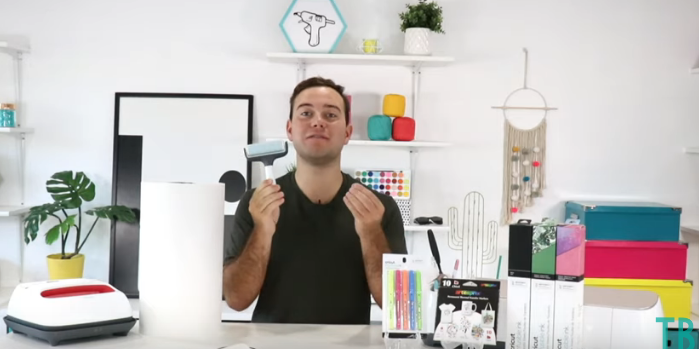 Tip #2
The next hack is to always remove the transfer sheet from the cutting mat with the help of gravity. This is one of our favorite tips for working with vinyl too so you have probably seen us do this before.
We turn the cutting mat upside down and gently peel our infusible ink sheet away. The other thing we like to recommend is sort of curling the mat a bit. The transfer sheet is a little bit more like paper than vinyl and this helps it to kind of pop out for you.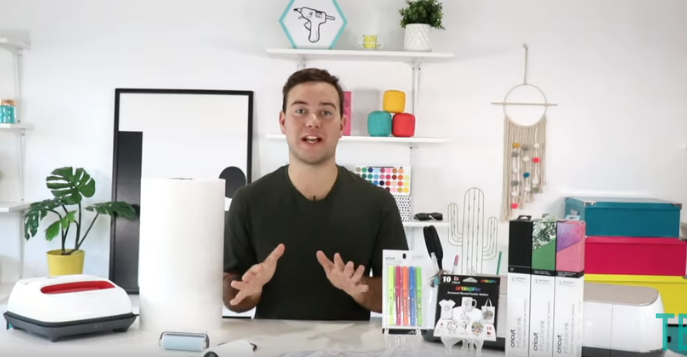 Remember, Cricut doesn't recommend using traditional weeding tools with infusible ink. Instead, they suggest that you try as much as possible to use your fingers. It tends to snap out quite easily so your hands will generally work quite well. Again, handle it as little as possible and wear gloves as needed.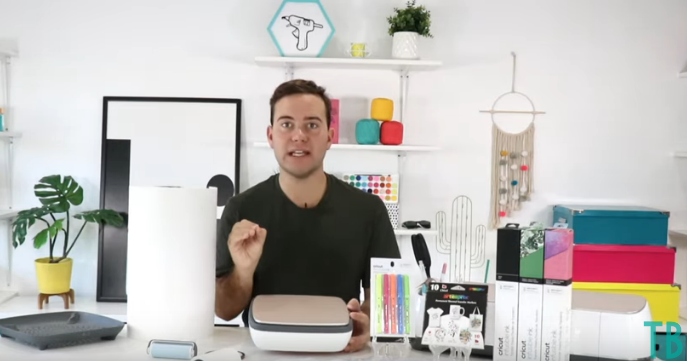 Tip #3
This next trick may sound a little bit crazy, but trust me. It's really important! Once you've cut out and weeded your design and before you turn on your Cricut EasyPress, be sure to lay your design on it to make sure it fits.
This is SO important when you're using infusible ink. You can't lift up the EasyPress and put it back down again – it has to be a one hit wonder! You need to apply the heat to the entire design evenly at the same time so be sure that your design will fit the size of your EasyPress.
If you apply heat more than once on some areas, you'll get greater color saturation in those areas than you will in the others. It will be quite obvious on your finished project and you won't get the best results.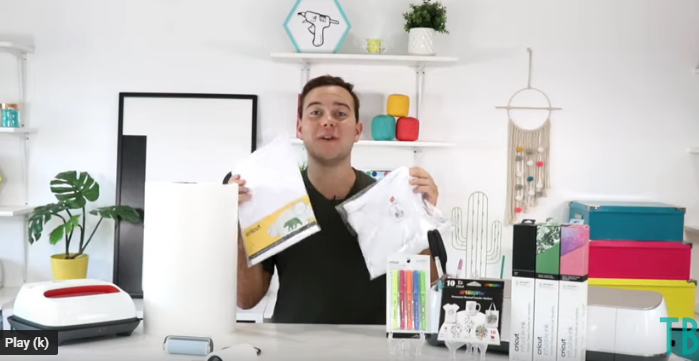 Tip #4
You don't actually have to use Cricut brand blanks as the surfaces for your infusible ink projects! We love the Cricut products but they aren't always a necessity. For many products, if they are at least 90-100% polyester, they will probably work with the infusible ink.
In fact, we actually prefer the Hanes t-shirts to the Cricut ones! We've had even better results with them – much more vibrant, saturated colors. If you want to see how some other off-brand blanks compare to Cricut blanks, be sure to check out our "Do I Really Need Cricut Brand Infusible Ink Blanks?" post.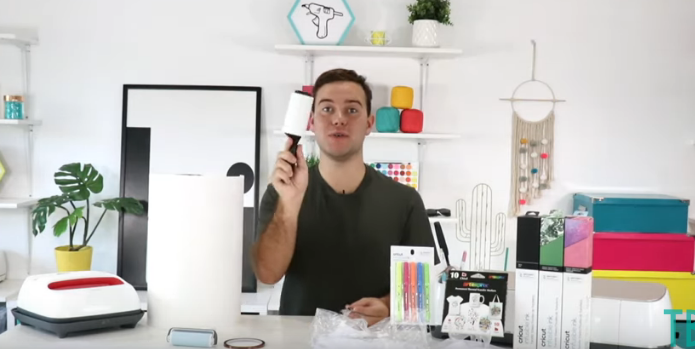 Tip #5
This next tip is VERY important! If the surface for your Cricut infusible ink project is fabric, you must be sure to use a lint roller on it. You want to go over the surface really well, even if the item is brand-new right out of the package. Any bits of lint, dust, or other residue can interfere with the proper design transfer.
If it's not a fabric surface, then use one of those lint-free cloths that they make for eyeglasses. This will help remove any oils and dirt from your surface before you transfer the ink onto it.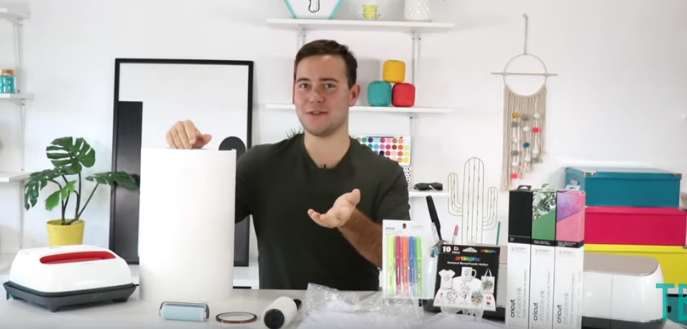 Tip #6
Next, you probably know that you need to use white butcher paper with your infusible ink projects. You can reuse your butcher paper several times as long as doesn't have any ink on it.
Some butcher paper comes with the infusible ink products but it's always good to have extra on hand. We bought ours in bulk on Amazon. It was about $20 and we probably have enough on this roll to last a lifetime!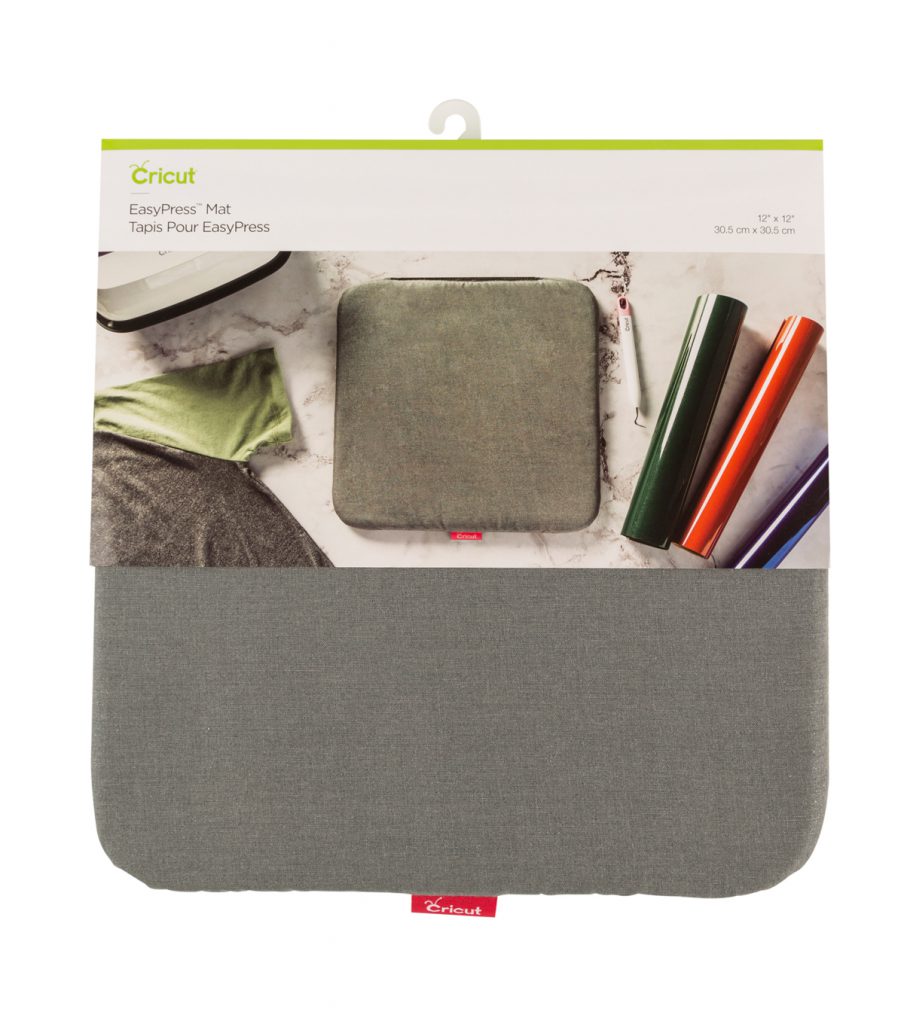 Tip #7
We recommend having 2 Cricut EasyPress mats in your craft room. This way you can use one under your craft project and one inside – for example, inside your tote bag or t-shirt.
Of course, you still need to follow the instructions Cricut provides and make sure to put down some printer paper or something like that to protect your project and your mat from any ink.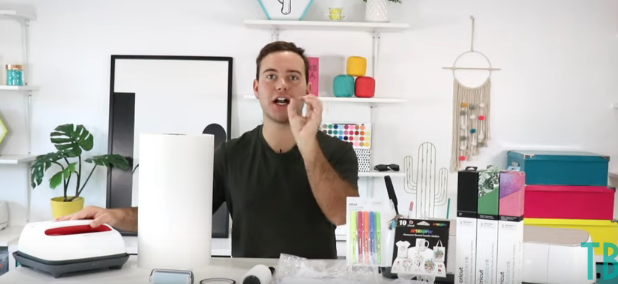 Tip #8
This next hack may seem a bit complicated but bear with us and we'll explain how to do it. We suggest that you preheat your surface before you transfer the ink to it. So, whether it's a shirt, tote bag, or coaster, you want to apply heat from your EasyPress to it before you use the infusible ink on it.
Here's the really important part, though. Once you heat it up, you must let it cool down completely before applying the ink to it. Transferring the ink while the surface is still warm could mean a less than perfect result.
Preheating the material helps to get rid of any traces of moisture in it so that you can create a flawless project, but then remember to let it cool down completely before laying down your ink transfer paper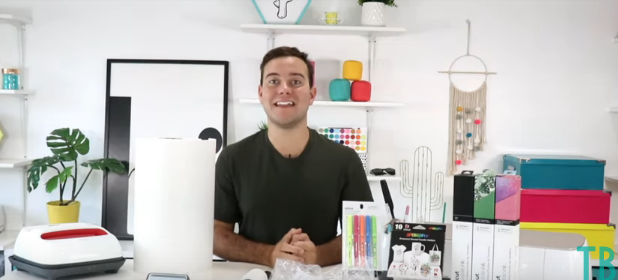 Tip #9
This next tip has to do with using the infusible ink pens. We tested them on both laser printer paper and the regular copy paper. We're happy to report that they work beautifully with both! So, you can use whichever one you happen to have on hand.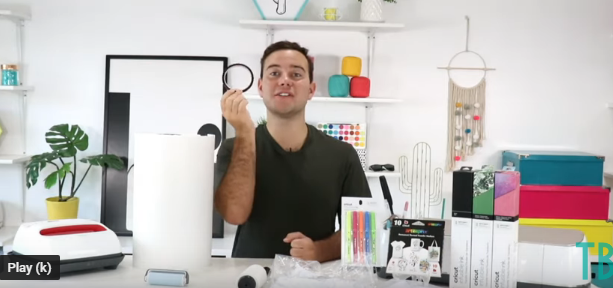 TIp #10
We saved the best for last when it comes to our final hack. If you're working with mugs, coasters, or anything like that, you can use heat tape to help ensure your design stays in place.
You don't even have to use the Cricut brand heat tape. We picked up some on Amazon for quite a bit less and it works just great.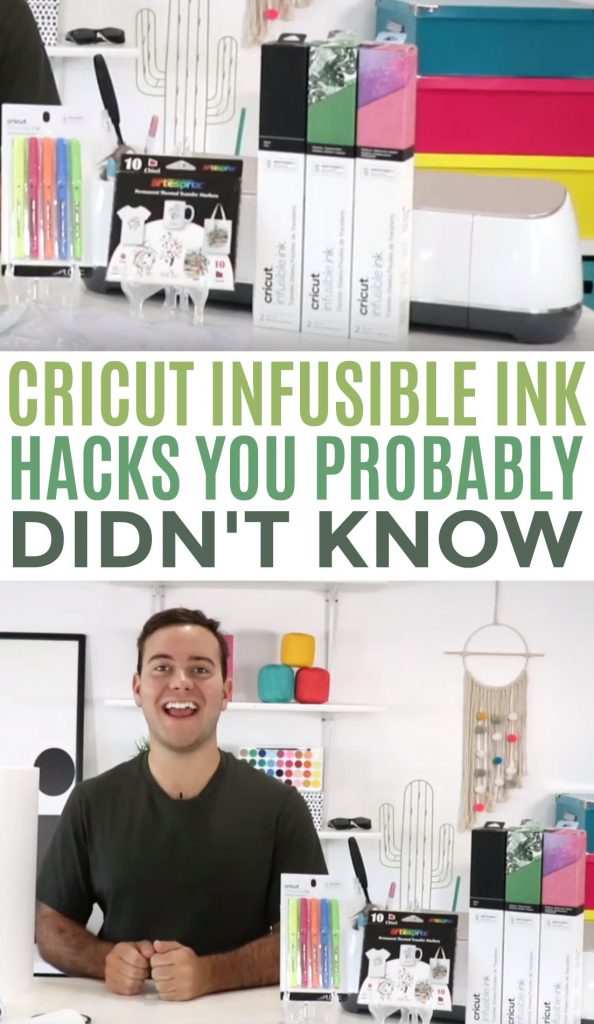 If you're just getting started with infusible ink, be sure to check out our Beginner's Guide to Cricut Infusible Ink here.
We can't wait to see what you've been making with Infusible Ink. Use these Cricut Infusible Ink Hacks to make it easier. Be sure to share them with us over on our Makers Gonna Learn Instagram account using the hashtag #MakersGonnaLearn.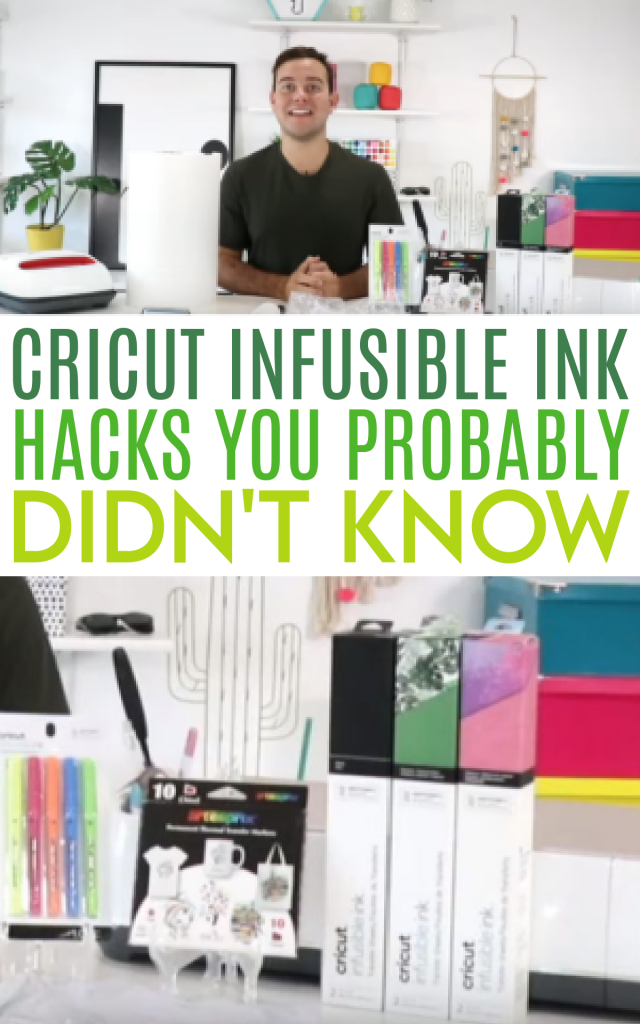 Tanner, Courtney, and the rest of the Makers Gonna Learn Team are all here because we love die-cutting and especially love sharing fun projects and tutorials with fellow makers. We are all great friends and are always having a blast when we are together- you will see this on camera, especially during live streams! We are here to inspire and support you in your crafting journey!