10 Things Every Cricut Owner Needs To Know
If you're a new Cricut owner, you NEED this information! We've got 10 Things Every Cricut Owner Needs To Know for you.
You will love learning these fun Cricut tips, tricks, and techniques that you can use in all of your future projects. Even seasoned Cricuters may not know all of these fun tips.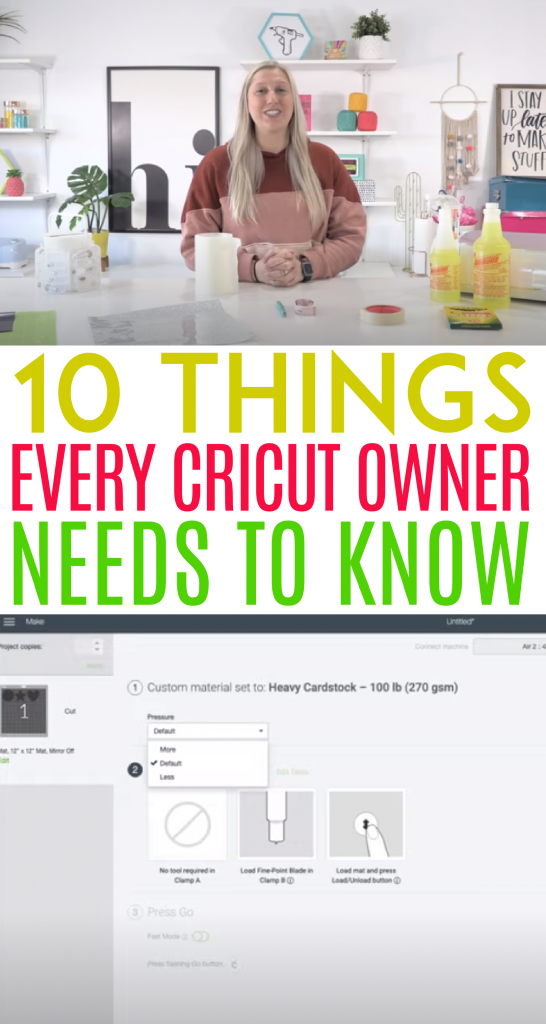 10 Things Every Cricut Owner Needs To Know
We hope you enjoy this informative post and video designed to help you learn your Cricut even better! Go from Cricut beginner to Cricut pro in no time!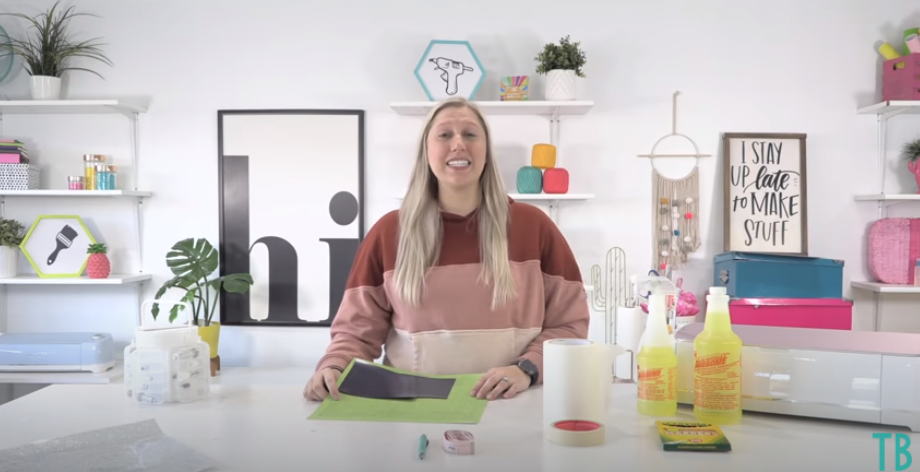 1 – You don't need to throw away your Cricut cutting mat just loses its stickiness.
Clean your mats and you'll get far more use from them. We've got a great tutorial on how to clean Cricut cutting mats properly.
Need a quick fix to hold some material on your mat? Try some masking tape around the edges. It will add that extra security in holding your material down while cutting.
Don't worry too much about where you place the tape either. The Cricut can cut right through it.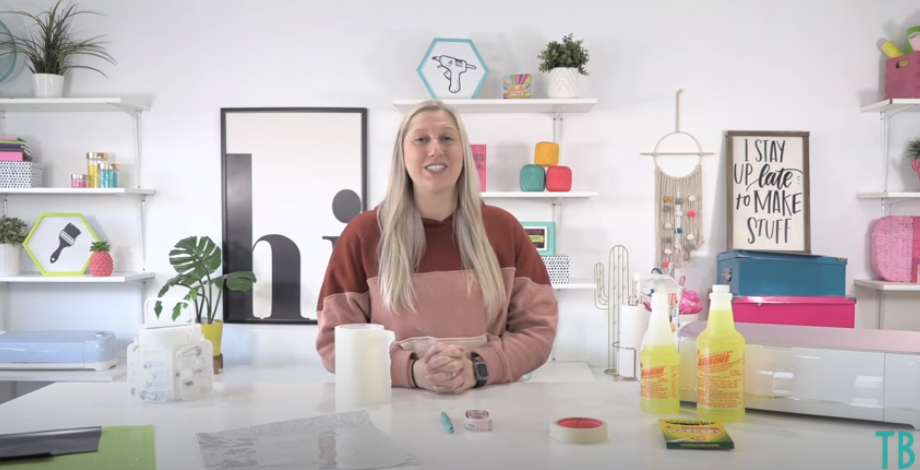 2 – Your machine is only limited when you are.
Be sure to seek out resources so you can learn more about your die cutting machine and all of its capabilities. It is so versatile and can be used to create so many projects.
You're only limited by your own lack of knowledge so take the opportunity to educate yourself as much as you can about your Cricut machine.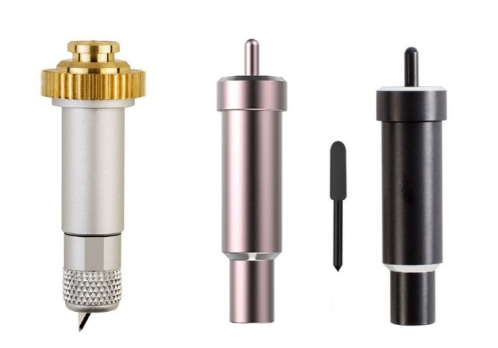 3 – You don't have to change your blade as often as you think.
To get more life out of your Cricut blades, you can change the blade pressure in Cricut Design Space. You might need to add more pressure for an older blade and decrease the pressure with a fresh blade.
We have a challenge for you. When you think your blade needs to be changed, try to add more pressure and see if you can get a little more use from it.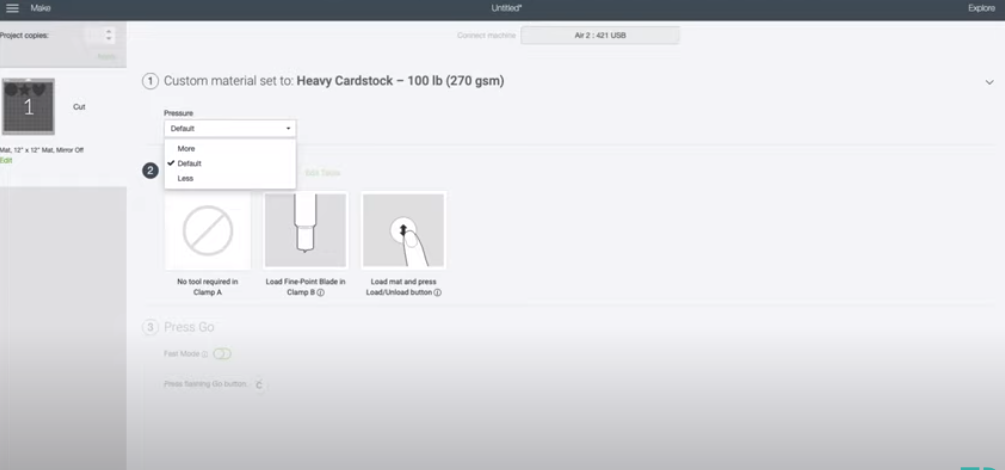 We have a really helpful tutorial on how to determine the best cutting pressure for your project.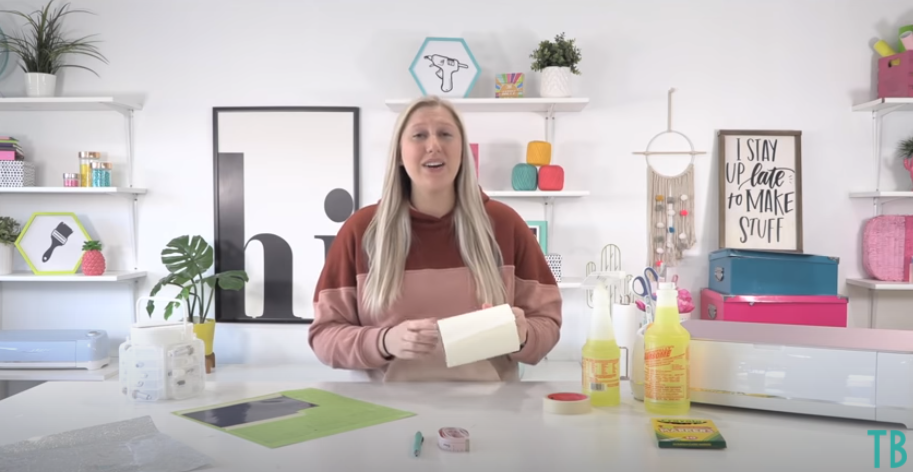 4 – Use paper transfer tape.
This masking paper transfer tape is so much more economical to use than regular die cutting transfer tape. You can use it with pretty much any vinyl project you make!
Just peel off a piece and tear it. Then you can use it on your project just as you would any other kind of transfer tape. This product is ideal for Print Then Cut projects.
You have probably seen us removing some of the stickiness from transfer tape before by pressing it against our clothing. There's no need with this. It's a lower tack tape that makes it perfect for using with paper and other more delicate materials.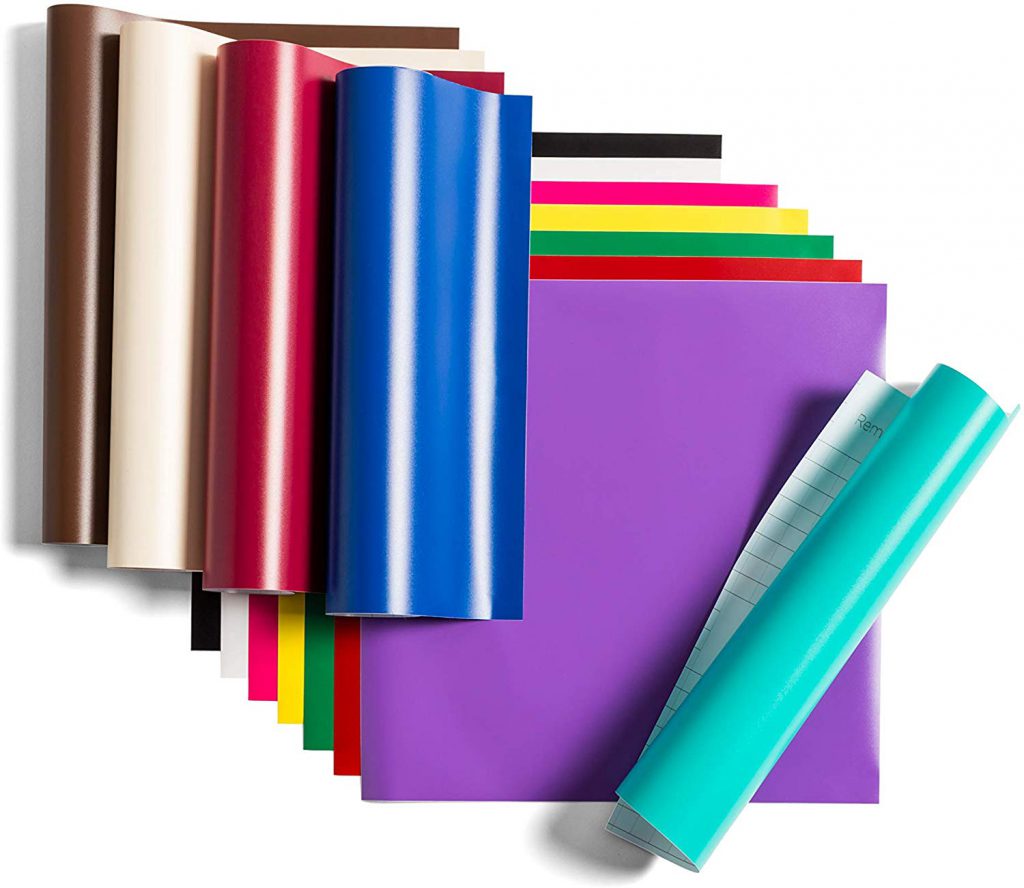 5 – Try different brands of products.
We just love Cricut brand products, but that doesn't mean we don't try out others. Sometimes, our favorites of certain products aren't even the Cricut ones at all.
Why would you want to try other brands? Often they can save you money! You may also find that you just prefer working with one better than the others in terms of quality and performance too.
For example, we absolutely love 651 Vinyl and for our HTV, we really like to use Siser. You have GOT to try 651 Vinyl's Glitter vinyl. They have an amazing selection and the quality is the best we've found.
Of course, we have to also recommend our favorite weeding tool. It's the pin pen tool from 651 Vinyl. This tool makes weeding so easy, especially in those tiny little areas of intricate designs.
We also recommend using Crayola markers in place of the Cricut pens. The Cricut ones are more expensive and we've had great results from the Crayola ones.
Check out this video for a comparison of the Cricut Pens vs. Crayola Markers in the Maker. Spoiler alert – We prefer the Crayola Markers!
Be sure to also check out our video about some amazing products you can use for your die cutting products from Harbor Freight.
Check this out: Budget Friendly Cricut Tool Alternatives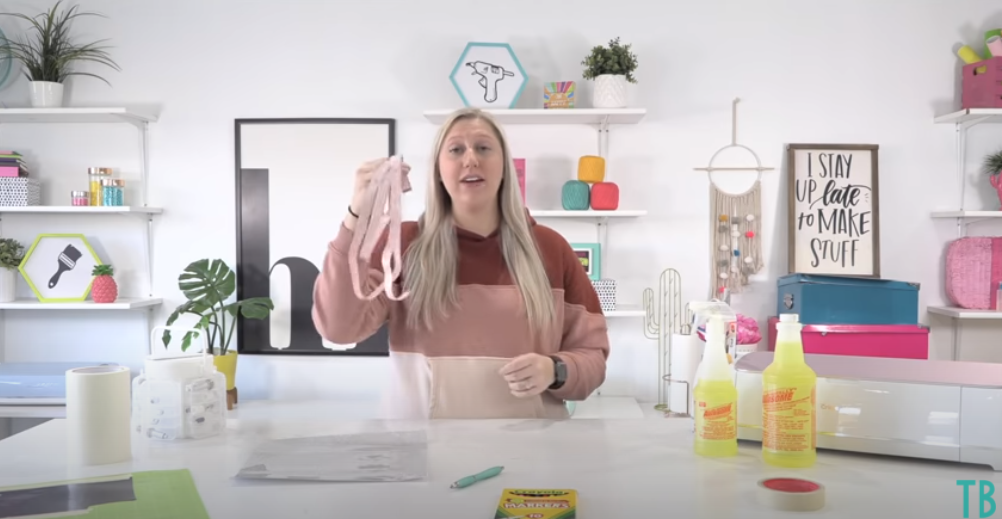 6 – Measure everything.
We cannot stress this enough. If you want to avoid craft fails, you need to measure and then, measure again.
You don't want to waste time, energy, or material because you don't have the correct measurements!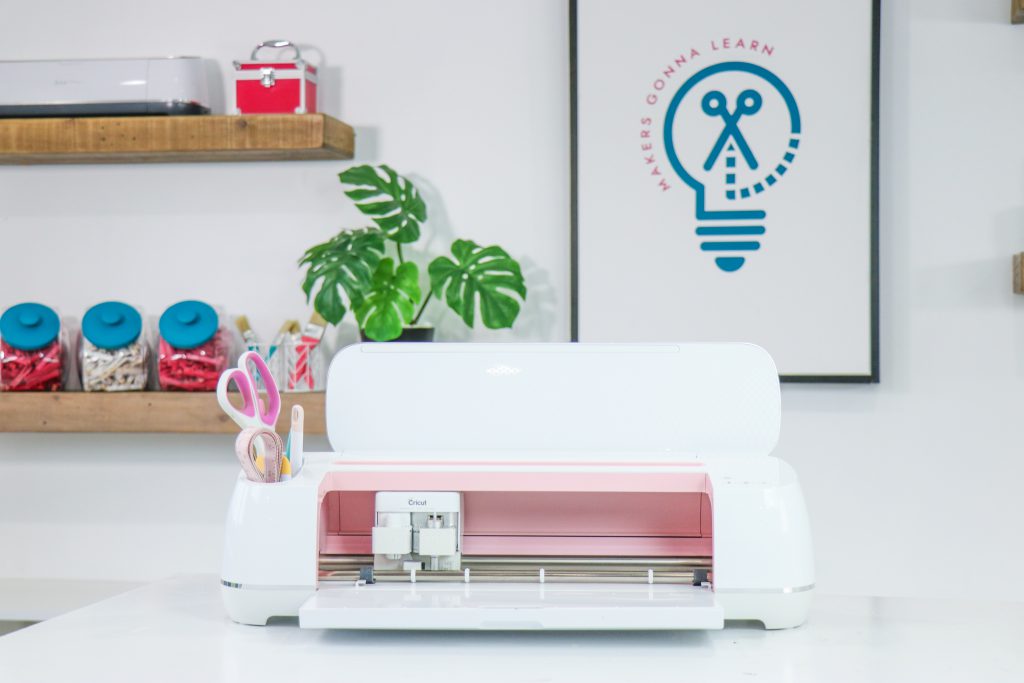 7 – Make more projects that you're bad at.
That might sound crazy, but let us explain. You will never level up in your Cricut crafting if you don't master the things you think you are bad at.
To learn something new, you have to try it. Then you might have to try it again. When your parents told you "practice makes perfect", they were right!
If it's something that just isn't something you're interested in, that's one thing. But don't shy away from projects and techniques simply because you're afraid to take a risk.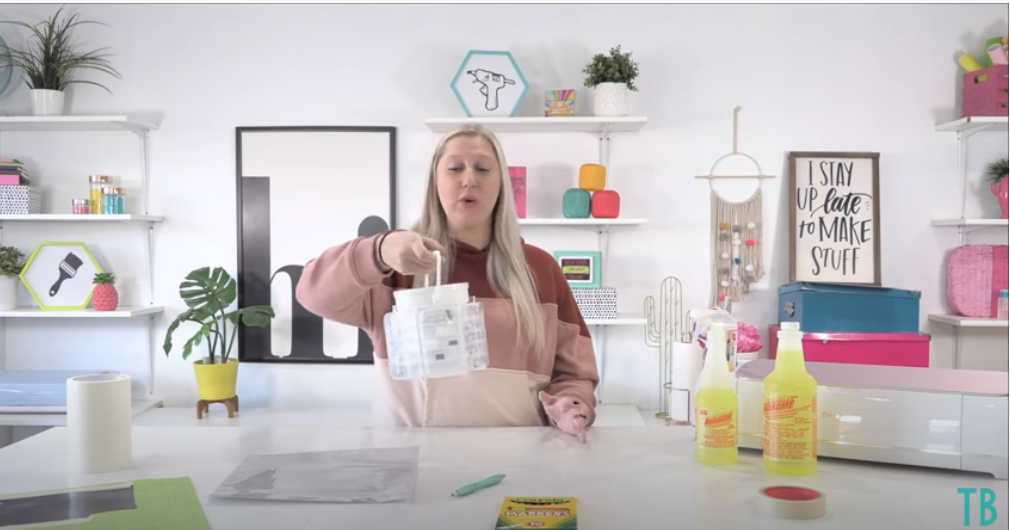 8 – Keep your Cricut tools and supplies organized.
Keep your Cricut tools and supplies organized and readily at hand. Some of the supplies (like the blades) are really small and easy to lose.
Not only that, but who wants to waste money on buying something all over again because you simply can't find the one you already own?
Check out these helpful videos: Cricut Blade Storage Solutions and Craft Room Organization Ideas.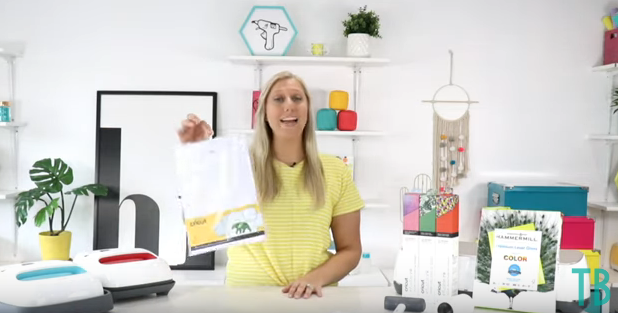 9 – Don't spend a lot on expensive blanks right at the beginning.
You are going to have some craft fails. It's inevitable. Use some lower priced blanks when you're testing out and practicing.
This way you won't feel quite so bad when those imperfect projects happen and you can try again to master it!
Here are some great resources for you to check out:
Blanks to use with your Cricut
Where to buy blanks for your craft projects
Dollar store blanks for your Cricut projects
Do I really need Cricut brand Infusible Ink blanks?
10 – Use fonts.
Maybe you've been making all kinds of amazing die cutting craft projects with cut files from Cricut Access or Makers Gonna Learn. We want to channel you to level up by using fonts too!
With fonts, you have so much creative freedom. The possibilities are endless! You can write whatever it is you want for your craft projects.
Be sure to learn how to download fonts and use them in Cricut Design Space here.
Tanner, Courtney, and the rest of the Makers Gonna Learn Team are all here because we love die-cutting and especially love sharing fun projects and tutorials with fellow makers. We are all great friends and are always having a blast when we are together- you will see this on camera, especially during live streams! We are here to inspire and support you in your crafting journey!