10 Things You Didn't Know about Cricut Infusible Ink
Are you as excited about Cricut Infusible Ink as we are? There has been so much talk about it recently in Cricut die cutting craft circles. When you think of Cricut machines and all they could do already, it's pretty amazing, but this product takes things to the next level.
It's important to know as much as possible about the ink though because the materials are expensive and you want to be sure you're getting the best value out of them. We'll be sharing all our Infusible Ink tips and tricks with you! Today, we've got 10 Things You Didn't Know about Cricut Infusible Ink that will help you in your crafting.
10 Things You Didn't Know about Cricut Infusible Ink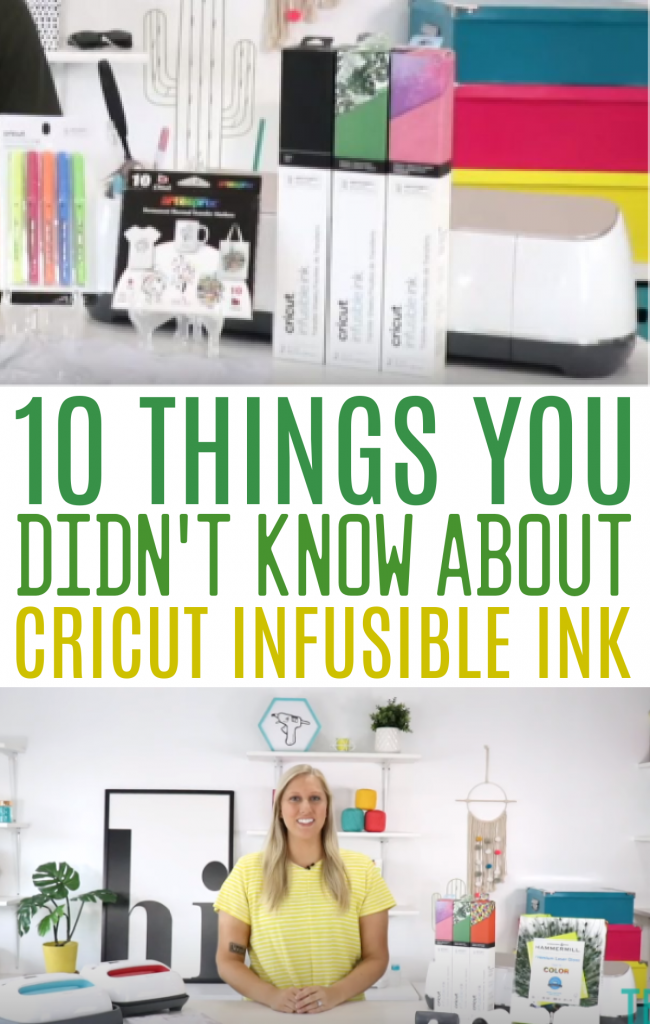 One:
We recommend using the Cricut EasyPress 2 with your Infusible Ink projects to get the best results. You can use the first generation EasyPress but because it doesn't get quite as hot as the EasyPress 2, the colors of your ink won't be quite as vibrant. So, even though Cricut recommends using the EasyPress 2, it is possible with the first generation machine too.
Two:
When you use Cricut Infusible Ink markers, you have to be sure that you are using laser printer paper. Inkjet paper won't give you the right results. You'll find paper for laser printers at an office supply store. We tried Walmart and they didn't carry it there.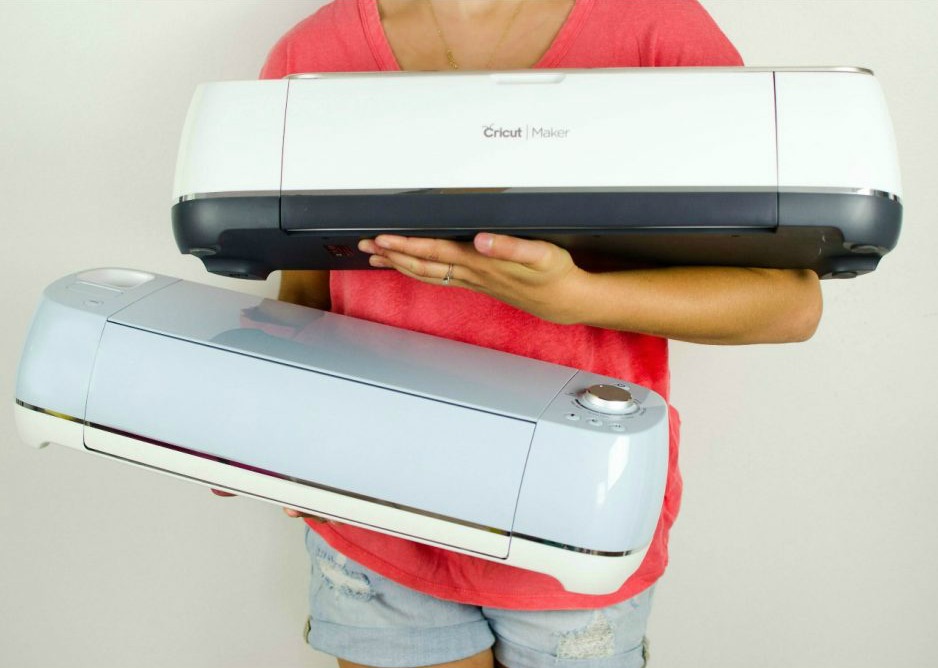 Three:
You do not have to have a Cricut Maker to use the Cricut Infusible Ink products. You only need the fine point blade (not the adaptive tool system), so it works just fine on any Cricut machine.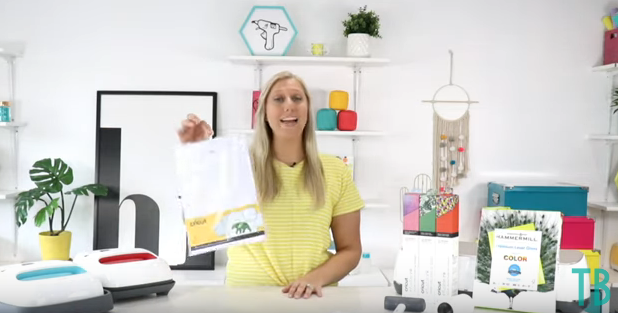 Four:
The infusible ink products generally work best with the Cricut brand blanks especially made for these. There are some workarounds for this. The Cricut brand shirts are 95% polyester and 5% spandex. We have found that other shirts that are at least 90-95% polyester also work quite well though.
For example, in our side-by-side test of Cricut brand products and off-brand products, we used Hanes 100% polyester shirts and we think we like the results on these even better than with the Cricut shirts.
You can see all of the products we tested here in our post: Do I Really Need Cricut Brand Infusible Ink Blanks?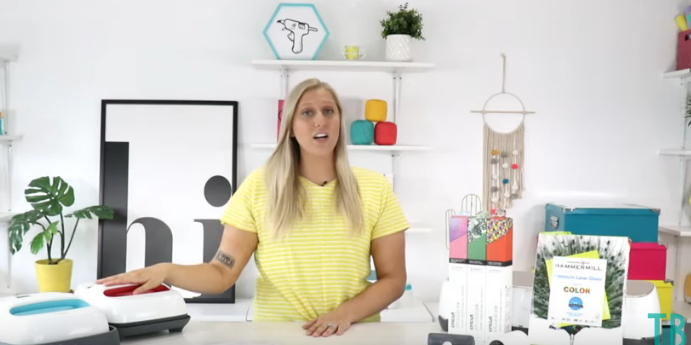 Five:
Make sure that the ink design that you're transferring is no bigger than the heating plate on your EasyPress. It really doesn't work well at all if you have to pick up the EasyPress and move it to heat another part of the design. It just won't heat evenly and properly so be sure it will fit completely under that heating plate.
Six:
There is no need to pre-wash your fabric. When working with heat transfer vinyl, it's crucial that you wash your fabric before you apply the transfer, but not with infusible ink.
Since the ink transfers right into the fabric and the shirts have such a high polyester content, it just isn't necessary.
Seven:
There are a few unconventional tools that you will need when working with Cricut Infusible Ink. One of those is heat resistant tape. This is fantastic for when you're working with items like coasters because you can use it to help secure your design in place and keep it from moving around while being heated.
Another item you will need is a microfiber cloth. This is the type you use for cleaning eyeglasses. It is essential for cleaning off surfaces like coasters prior to transferring the ink to them. You want to make sure there are no fingerprints or oils or anything like that to interfere with a successful transfer.
A brayer is another really important tool. It can be the official Cricut brayer or one you pick up from an art or craft store. The brayer will help you place the infusible ink sheet on your mat without handling it too much with your hands. This helps keep it clean and prevent any fading or other problems with the ink.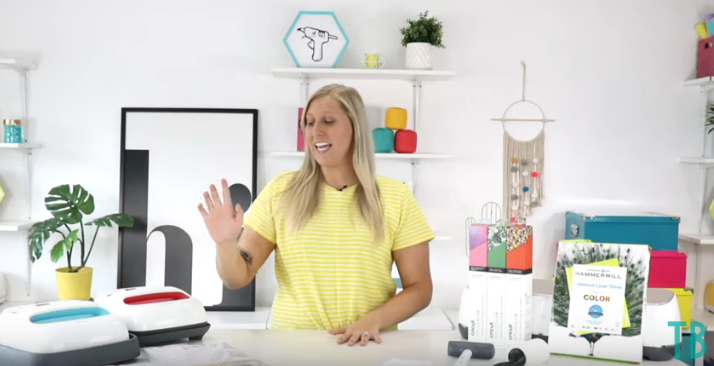 You have to place the ink sheet on the mat ink side up and you really want to be sure to avoid touching it as much as possible. By placing just two corners down and then using the brayer to lay it down from there, you can get the best results from that ink.
Finally, you're going to need a lint roller. When working with fabric items, you want to be sure to really go over them well with the lint roller. Even if they're brand new, right out of the package and seem completely clean of any lint or threads, there may be some tiny bits you can't see. These will interfere with the proper ink transfer. So, for flawless results, be sure to use your ink roller!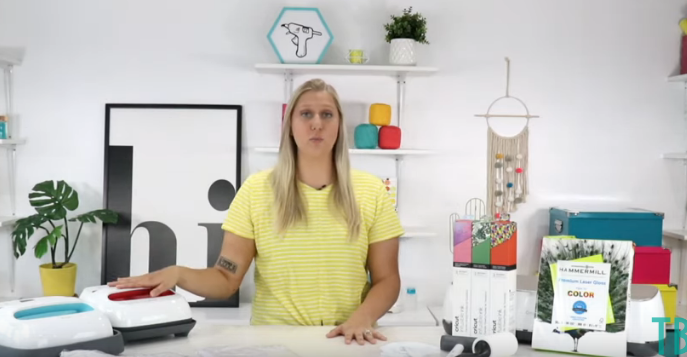 Eight:
When using your EasyPress for your Cricut Infusible Ink craft projects, use very light pressure (or no pressure at all)! You just want to set the EasyPress down and then maybe just place your hand on it for some stability, but that's it.
For coasters or those types of items, you don't even want to keep your hand on it. Place it down and remove your hand. The EasyPress itself will do most of the heavy lifting for you! Be sure to follow the instructions for the particular material you are using.
Nine:
Each package of infusible ink sheets comes with butcher's paper. You can reuse that butcher's paper as long as there is no ink on it. You will likely need more than what comes in the package though. When buying more, be sure it's white butcher's paper. And, it MUST be butcher's paper (not parchment or wax paper).
Ten:
This ink lasts forever. You know that with HTV and other products, they will eventually wear out but not with this product. The ink is infused and will not flake off. It's there forever.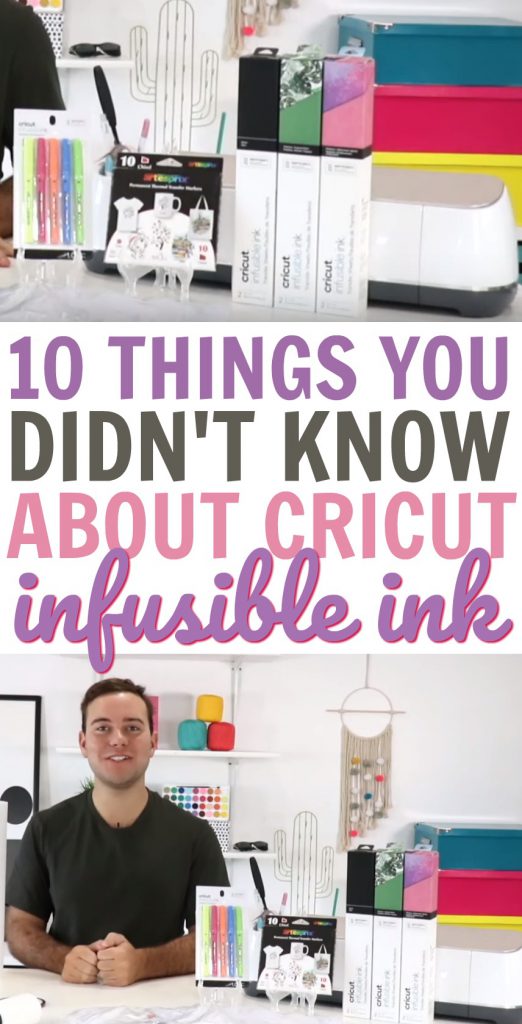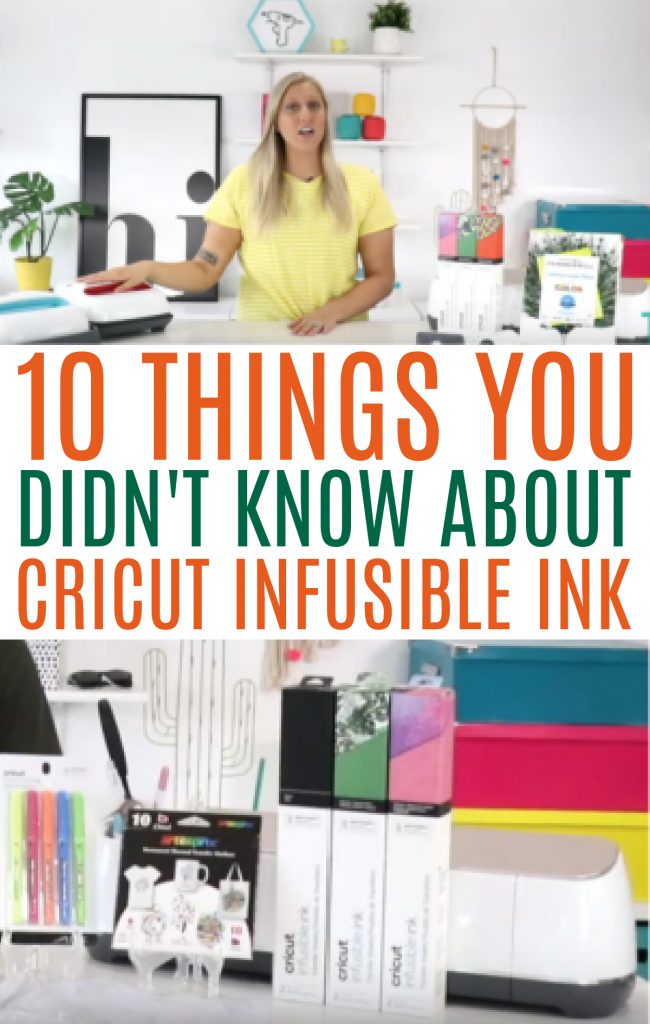 What are you going to make with Cricut Infusible Ink?
Tanner, Courtney, and the rest of the Makers Gonna Learn Team are all here because we love die-cutting and especially love sharing fun projects and tutorials with fellow makers. We are all great friends and are always having a blast when we are together- you will see this on camera, especially during live streams! We are here to inspire and support you in your crafting journey!