12 Must See Cricut Hacks
You have got to see these Cricut hacks. These can not only make your die cutting crafting easier, it can make it more successful too.
We love sharing our best Cricut tips and tricks with you. The more we spend time making craft projects with our Cricut machines and the more we test out various Cricut techniques and hacks, the better we get at knowing exactly how to create our projects flawlessly time after time.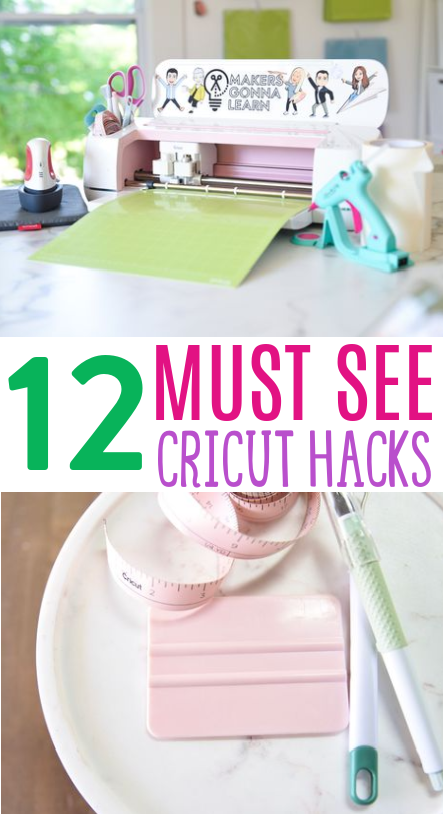 12 Must See Cricut Hacks
Materials we're using:
Check Out These Sticker Cut Files from Makers Gonna Learn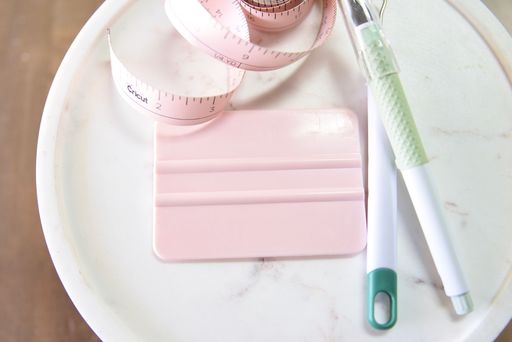 Burnish from middle out.
We love to burnish our vinyl several times throughout the crafting process to make things adhere as well as possible. When you're burnishing, start in the middle and work out from there. This will help eliminate any air bubbles that may have formed.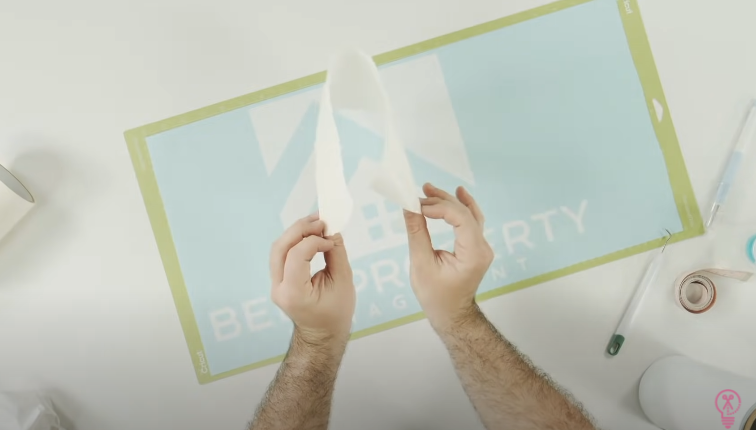 We've shown you taco method before when applying vinyl designs to surfaces. This is a similar principle.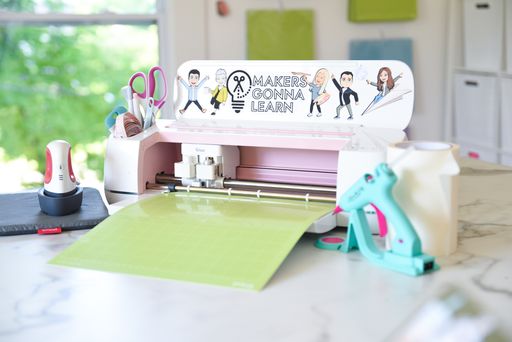 Use shower curtain liner to cover cutting mats.
Your cutting mats will come with a protective sheet on them. You may have accidentally discarded or misplaced those. Use shower curtain liners as a replacement. Cut them to size and they will help protect your mats from dust and dings.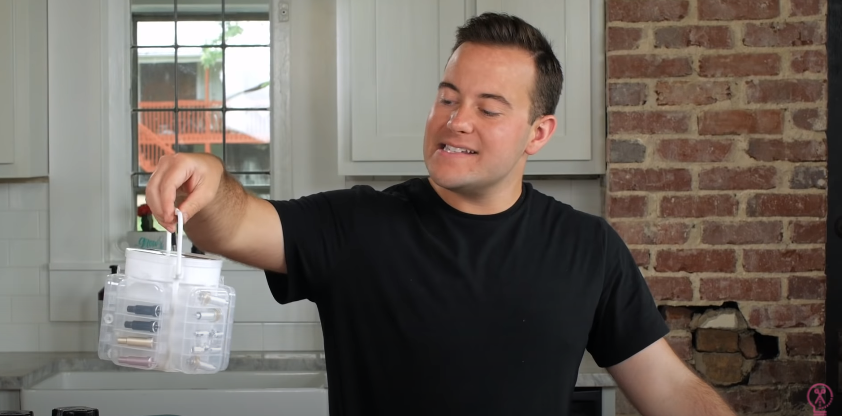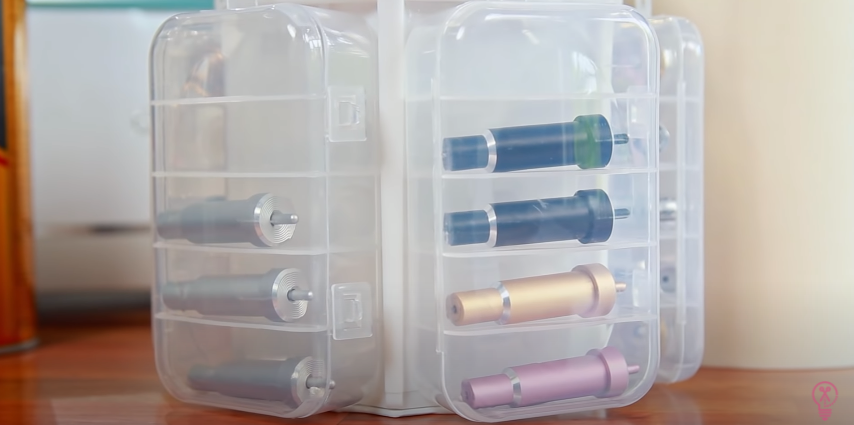 Find some handy storage containers.
It's so important to find storage containers that are easy to use so you can keep your crafting tools and materials handy and easy to find. We love ones that are easily portable so we can take them to wherever we're making our craft projects.
These have sections that are really easy to pop out. Being transparent, we can easily see exactly where our tools are and always have them right at hand.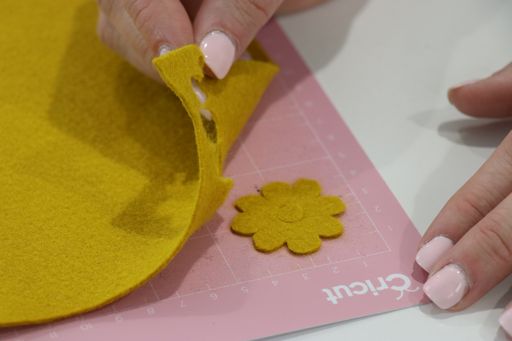 Use contact paper on the back of burlap or felt.
Often, when you're working with things like burlap or fabric, once you peel them up from your mat, you'll see that they've left behind all kinds of little fibers that now have to be cleaned off.
If you cover the backs of these materials with self-adhesive Contact paper, you can still easily cut them, but they won't leave a mess on your cutting mat.
Seal your craft projects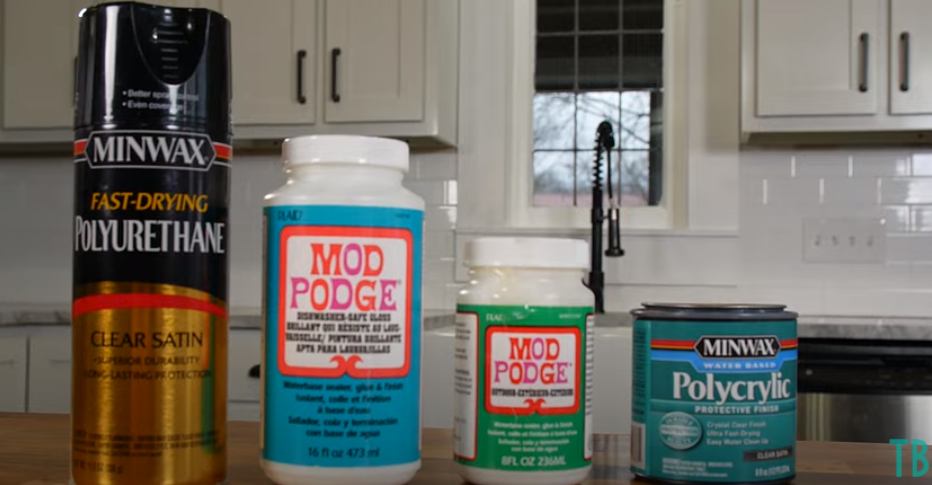 Sealing vinyl is not always necessary. Many projects will last for years and years without any sealer on them at all. But, if you're planning to use them outside or other places where there might be elements taking an extra toll on them, you should seal them so that they will last longer.
Mod Podge for Outdoors or Dishwasher Safe Mod Podge are two of our favorites for many of these projects as well as the Minwax Polycrylic (especially if you're concerned about brush strokes).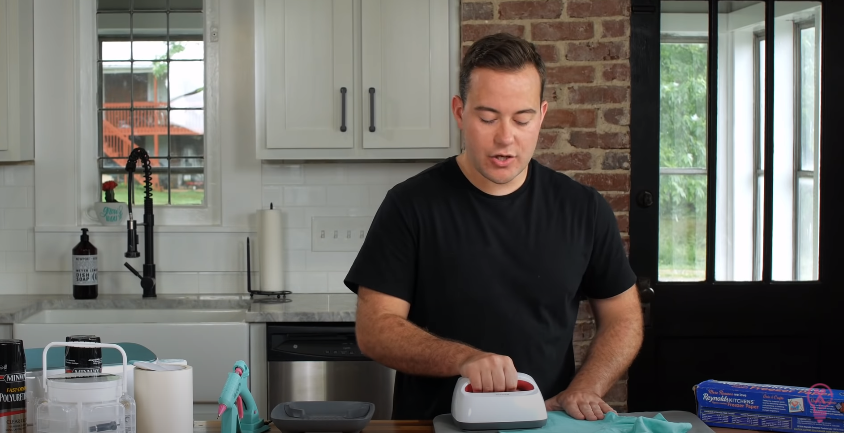 Line up your designs on t-shirts perfectly.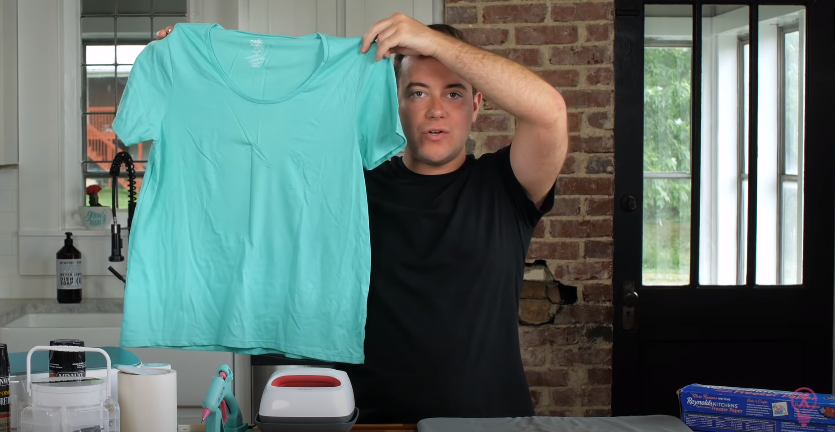 Not sure that you're centering your designs perfectly? Here's a simple tip you're going to love. Fold your shirt in half and iron a crease right down the middle of the shirt
Then, when it comes to placing your design, you can place it a minimum of about 3 inches down from the neckline and line it up exactly in the center.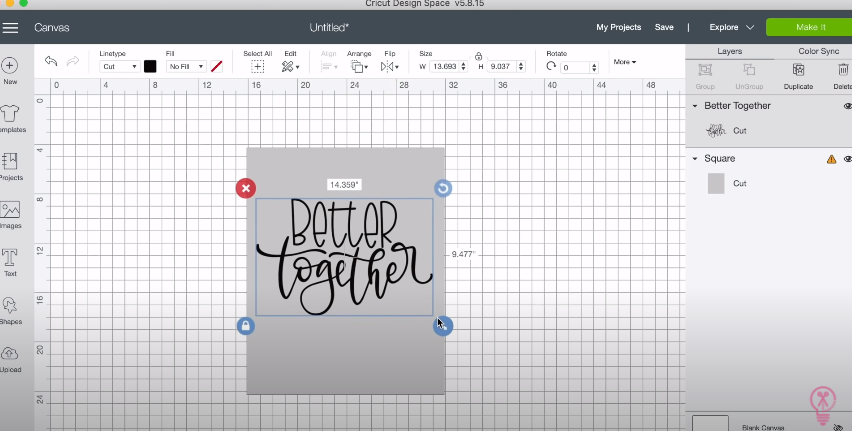 Use basic shapes to visualize the size of your frame or other blank.
This is one of our favorite Cricut hacks. Create a rectangle, circle, or other shape in Cricut Design Space to represent the size and shape of your blank. Then, you can size your design to fit that shape perfectly and truly visualize what your final project will look like.
If you're working with awkwardly shaped items, you can also use the Design Space templates as your mock-up for sizing and visualization purposes.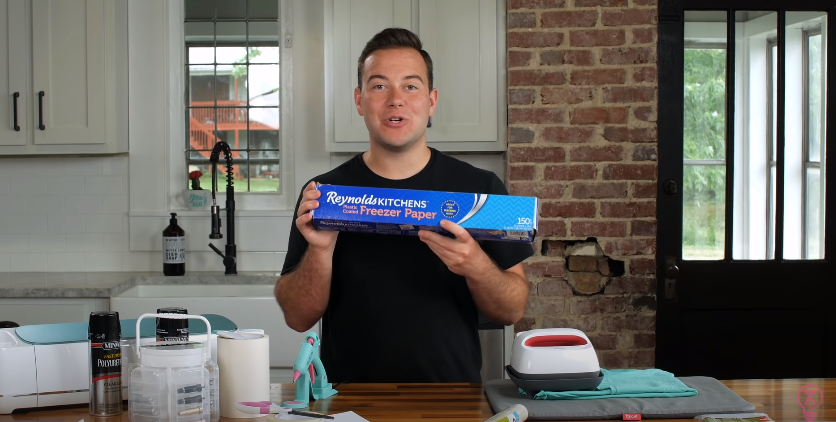 Fuse freezer paper to back of felt or fabric.
By doing this, you'll be able to cut the felt or fabric with your Explore Air 2. It's a great tip for getting more use out of your machine and being able to use it for more materials.
How to cut felt with Cricut Explore Air 2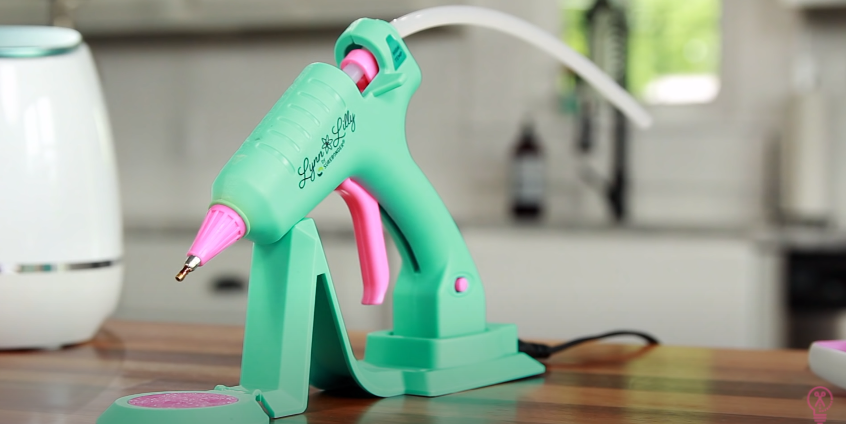 Extend the length of the glue in your glue gun.
We love, love, love this simple hack. If you use a hot glue gun very often, you've likely had that moment when there's not really enough of a glue stick left in the gun for it to come out well, but if you try adding a new stick, especially one of the really long ones, it will just fall back out.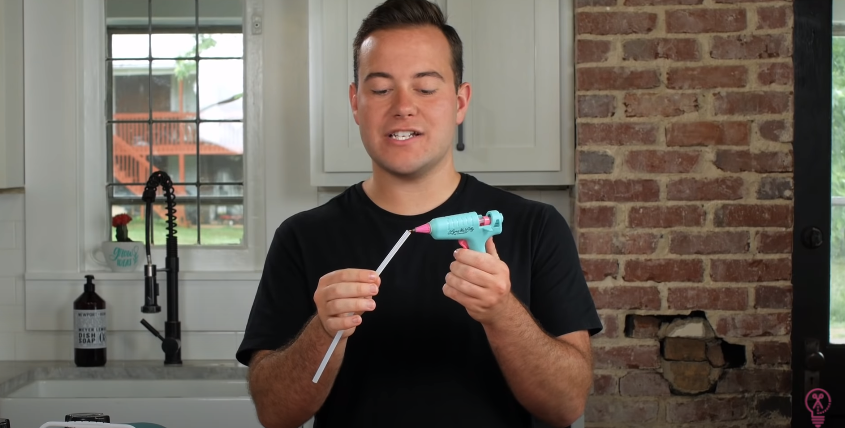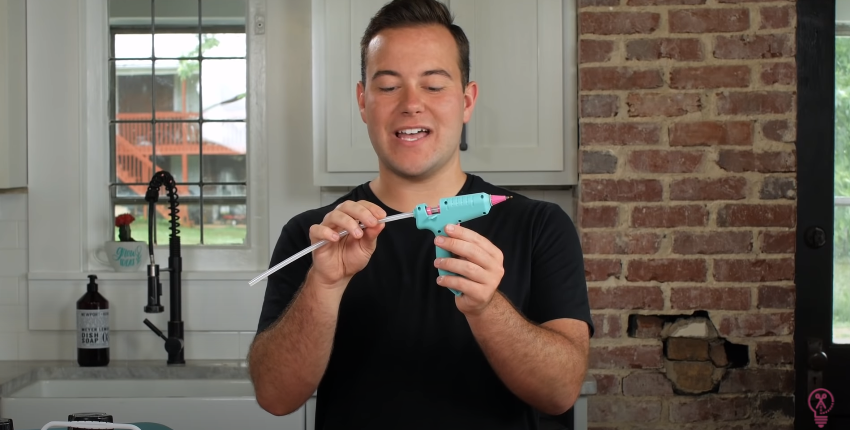 Simply add a dab of glue on end of glue stick and hold it in place with the end of the existing glue stick until it is secure. Amazing!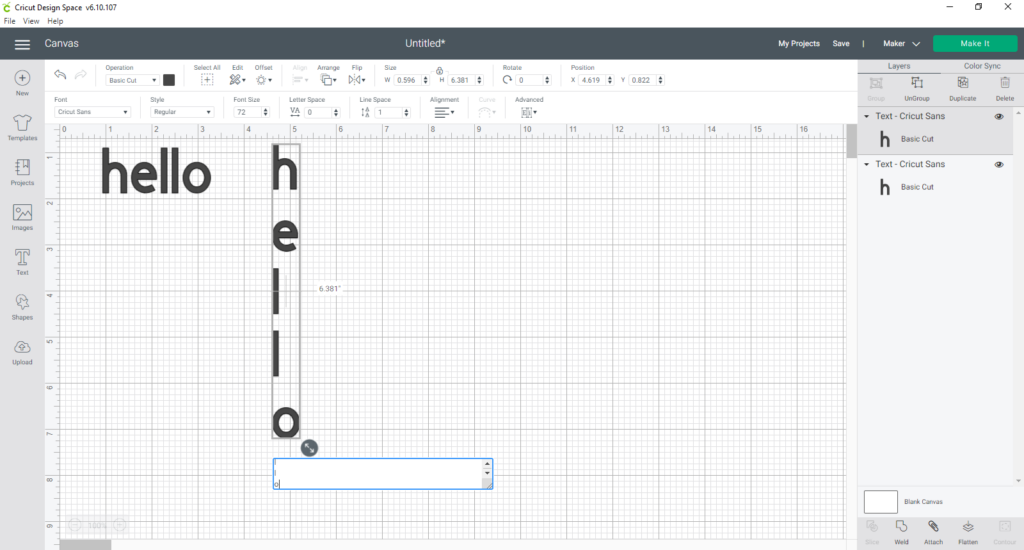 Creating Vertical Text
Many Cricut crafters don't realize that they can create vertical text in Design Space. It's really easy to do. Simply type in one letter at a time followed by the return key. H, return, e, return, l, return. and so on until you've completed the whole word.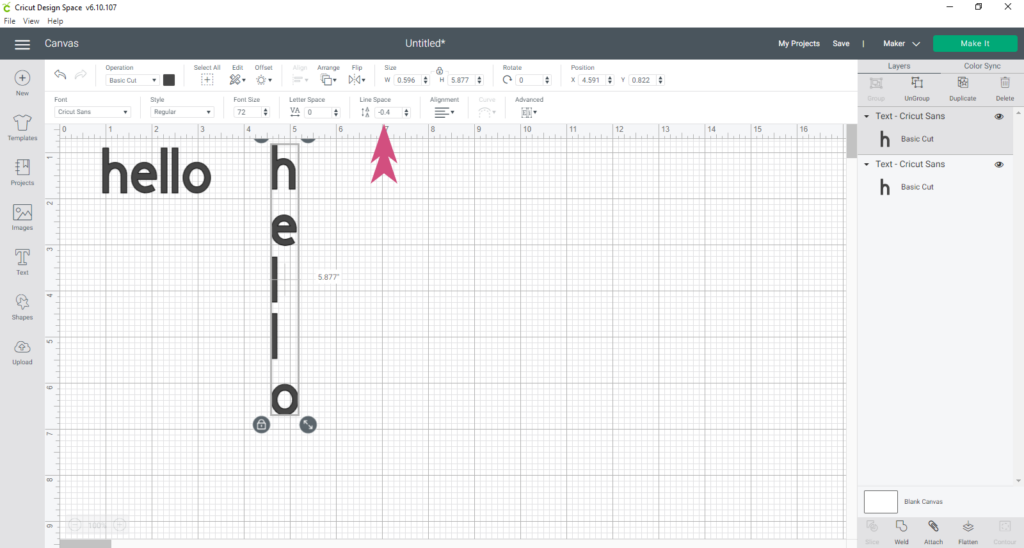 Now, you can use line spacing to move the letters closer together.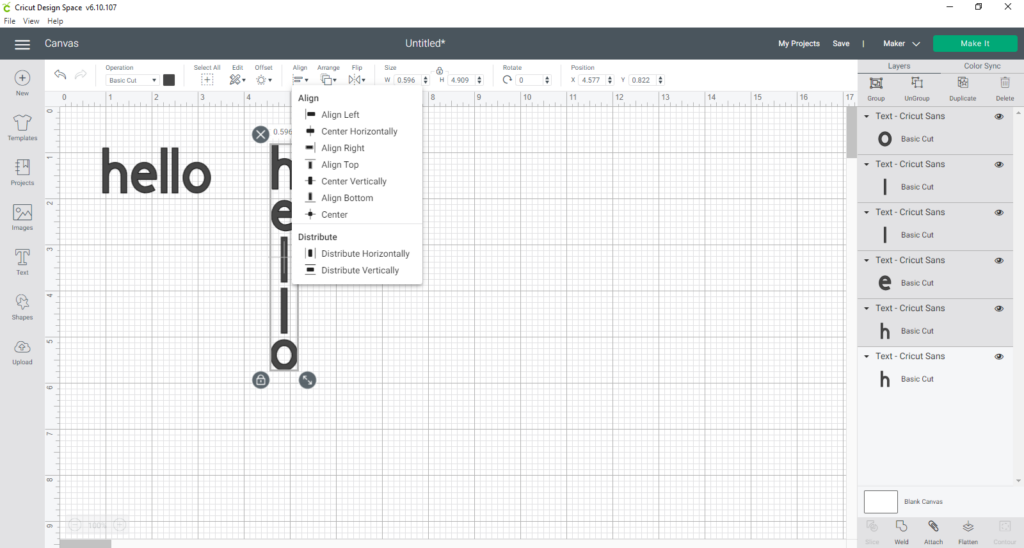 And then, go to Align and center your text horizontally.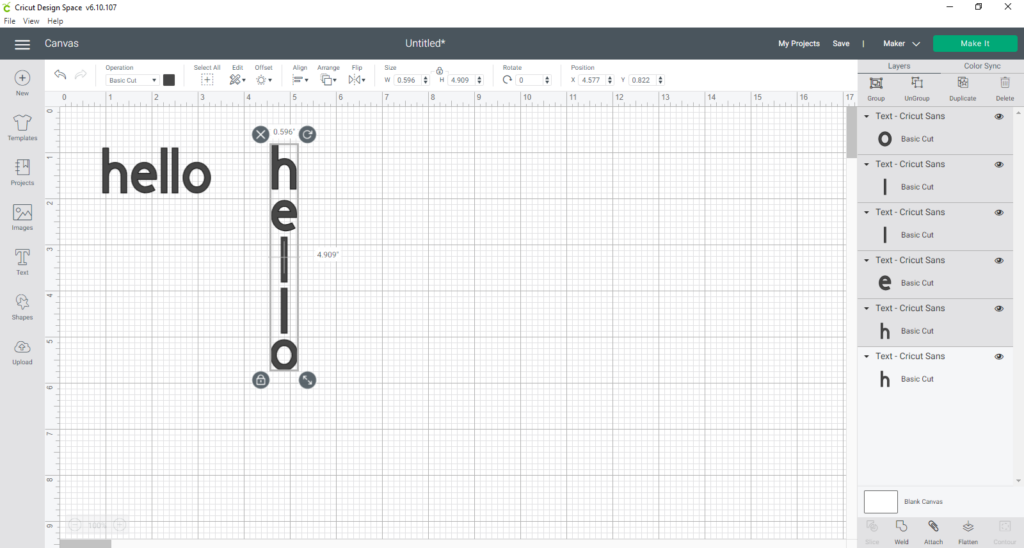 Use spray on polyurethane for print then cut images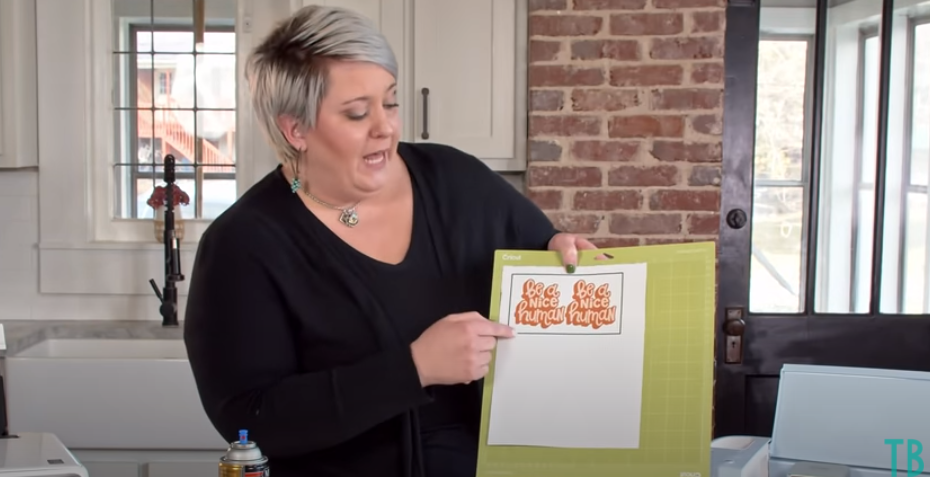 This will make these projects virtually permanent and without any ink bleeding. Spray your stickers after printing but before cutting.
It is best to use matte finish because the glossy ones can interfere with your Cricut machine being able to read the registration marks properly. You can use the glossy finish but you will need to spray it on after cutting because of that.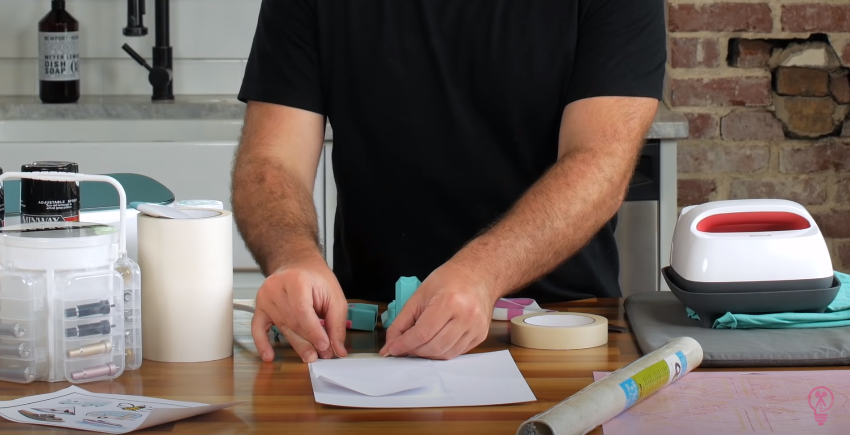 Trick your printer to use up leftover printable sticker paper.
You can see with our Be a Nice Human stickers in one of the images above that there is a lot of leftover sticker paper left. We hate to waste any materials! So, to use those leftovers, we have to trick our printer into thinking it's a full sheet.
To do that tape the leftover printable sticker paper onto an 8 1/2 x 11″ piece of cardstock with masking tape. Now you can use it to create some more beautiful stickers!
Tanner, Courtney, and the rest of the Makers Gonna Learn Team are all here because we love die-cutting and especially love sharing fun projects and tutorials with fellow makers. We are all great friends and are always having a blast when we are together- you will see this on camera, especially during live streams! We are here to inspire and support you in your crafting journey!