5 Cricut Tips for Beginners
When you are just getting started with using a Cricut machine, sometimes it can feel a bit overwhelming. It can also get expensive and have you wondering why you even bought a Cricut in the first place! With our 5 Cricut Tips for Beginners, we will show you some great ways to save money and avoid frustration.
You can have fun crafting with your Cricut. We love using ours and make tons of amazing craft projects with it. A few tips to get you started and you'll be on your way to a fantastic new hobby.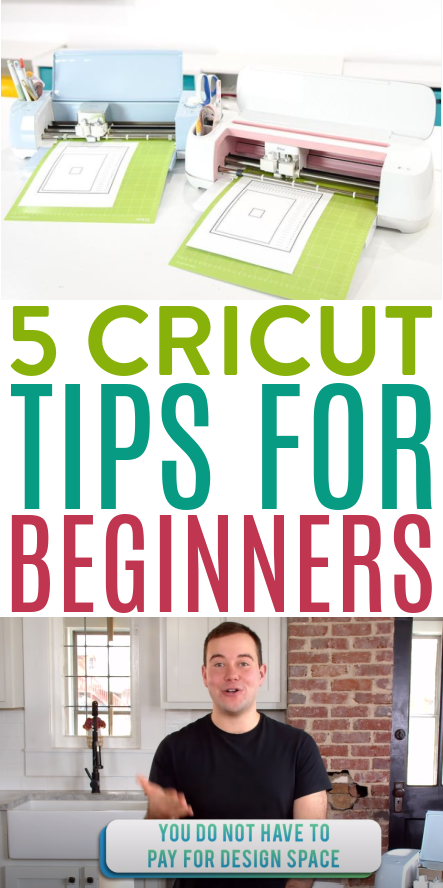 5 Cricut Tips for Beginners
You are going to love these 5 Cricut Tips for Beginners! They're based on the questions we get the most and the mistakes we see most new Cricut crafters making. Be sure to pin this post and save it so you can refer back to it. It will be a valuable resource in your die-cutting library.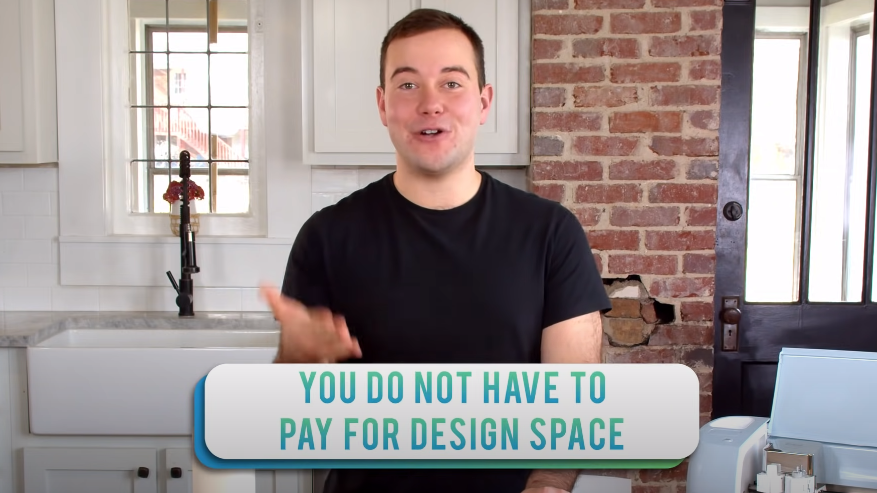 Tip #1: You do not have to pay for Cricut Design Space.
This is something that many beginners are quite confused about. Cricut Design Space is free to use. What can get confusing is that you can pay for Cricut Access. A Cricut Access subscription allows you to use their cut files and fonts for your projects If you are planning on using cut files and fonts from somewhere else (for example, a Makers Gonna Learn membership!), you don't need to pay for Cricut Access at all and Design Space is free to use. They are 2 totally separate things.
Pro Tip: Thinking of getting a Cricut machine? You can get Cricut Design Space even before you get your machine and try it out!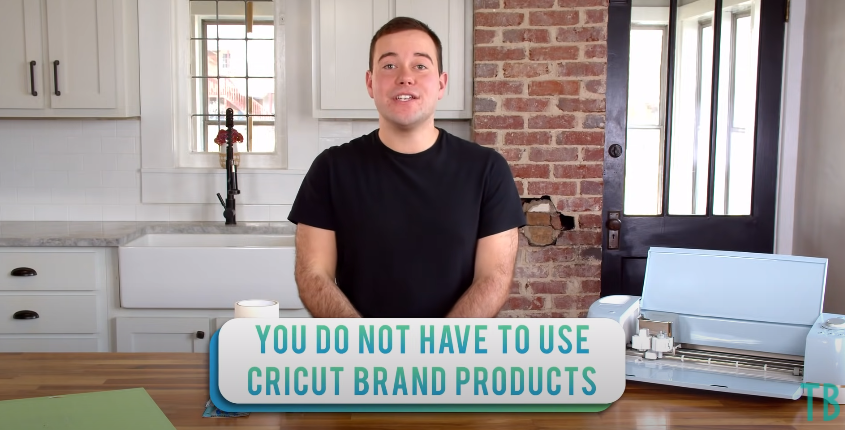 Tip #2: You do not have to use Cricut brand products.
Cricut makes a lot of products and many of them are really great, but they can be a bit pricey. There are some other products out there that are just as good, or that we like even better than Cricut brand, and at a much better price point. Be sure to check out our blog and Youtube archives to see our favorite tools to use with die cutting craft projects.
Some quick product swaps that will save you time and/or money:
The masking tape transfer paper we use for many of our projects has saved us hundreds of dollars over Cricut brand transfer tape. We can't say enough good things about this!
The squeegee we use for burnishing works so much better than the Cricut scraper. Recycling gift cards is another great (free!) option that works well too.
When it comes to weeding, we have two tools that are our favorites. One is a regular weeding tool from Amazon that we find works much better than the comparable one from Cricut. We also just love the Pin Pen tool from 143 Vinyl. We use it along with the regular weeding tool because it's perfect for those tiny little intricate pieces that can make weeding tricky. Best of all, it comes with a lifetime warranty.
We have not found it necessary to use only Cricut brand pens in our machine. Actually, we have had great success with both some dollar store markers and Crayola markers.
You can see our comparison of Crayola markers vs. Cricut markers here.
Check out our cutting mat comparison and see which one we picked as our favorite!
You'll find some of our favorite tools here as well: How to Use Basic Cricut Tools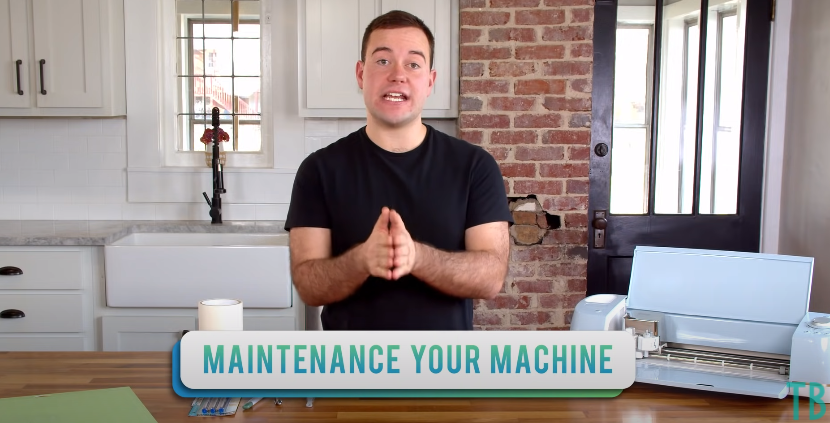 Tip #3: Maintain your machine.
It's really important to maintain your machine. Clean it, check the blades and rollers, and if you're using the Maker, keep some canned air on hand to ensure that there is no debris left behind from your craft projects.
Before you even start a Print then Cut, knife blade, or rotary blade project, calibrate your machine and you'll be all set to get the best results you possibly can! If your Print then Cut project results aren't as precise as they should be, this is an indication that you need to calibrate. This is also true of the knife blade and rotary blade. If you aren't getting perfect cuts with them, it's time to calibrate your machine.
More resources to help you keep your machine in tiptop shape: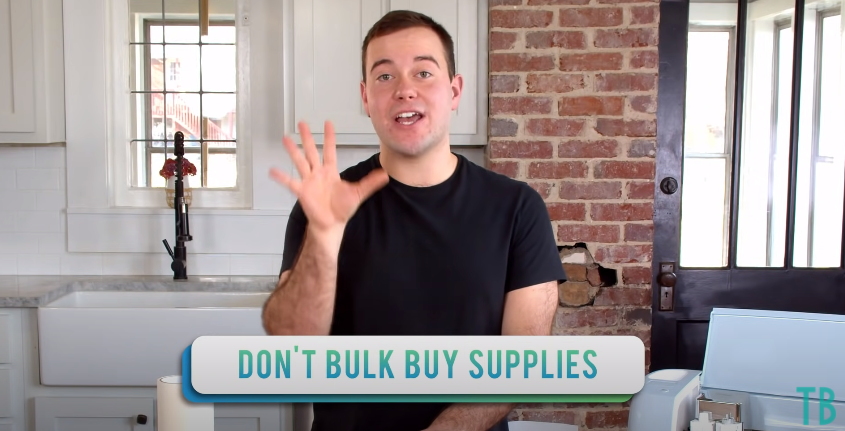 Tip #4: Don't bulk buy supplies.
You are going to see so many sales and special deals on die cutting products and it can be so tempting to stock up. We strongly advise that you not bulk buy any supplies until you know that you love making these projects and exactly which ones you want to make the most.
It can be so frustrating to have spent a bunch of money on supplies you just simply aren't going to use. So, focus in on a few projects you want to make to get started. Once you have those under your belt, you'll have a better idea of exactly which products it might make sense to stock up on.
If you do find you're ready to make a bulk purchase, think of getting things like vinyl, paper, and cardstock in neutral colors so they'll be more likely to get used up.
Make a few projects, find what you love, and what you really want to devote your storage space to!
Tip #5: You can clean your Cricut mat!
Yes, you CAN clean your Cricut mat! This is a great way to get more use out of it and save money. Our favorite way of cleaning our mats is with baby wipes but the article linked below will show you 3 amazing ways to clean your mats.
Important note: If your Cricut machine is under a year old and therefore, still under warranty, cleaning your mat or using an off-market mat can void your warranty.
We hope you found these 5 Cricut Tips for Beginners really helpful as you begin your die-cutting craft journey. If you're looking for more education on how to get the most out of your Cricut, be sure to follow us here on the blog and on our Youtube channel for more great tips and tricks.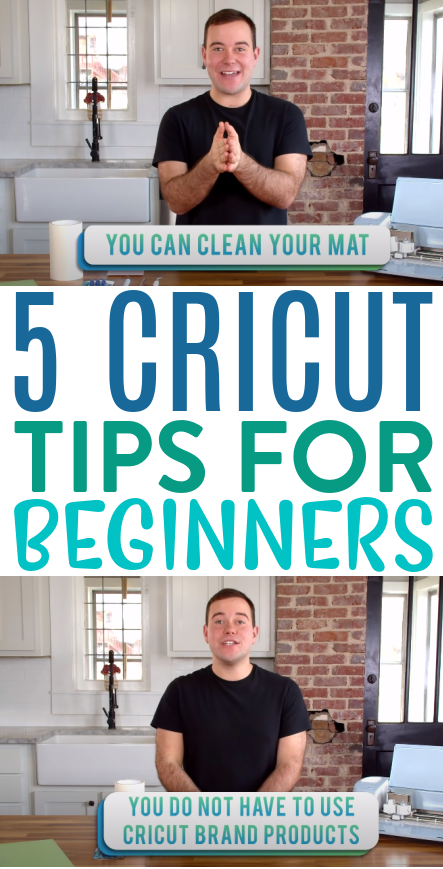 Tanner, Courtney, and the rest of the Makers Gonna Learn Team are all here because we love die-cutting and especially love sharing fun projects and tutorials with fellow makers. We are all great friends and are always having a blast when we are together- you will see this on camera, especially during live streams! We are here to inspire and support you in your crafting journey!