50 Cricut Hacks We Love!
Are you a Cricut beginner? Or maybe you're a seasoned Cricut crafter? Either way, we wanted to share these 50 Cricut Hacks We Love with you today.
These Cricut tips and tricks are really simple, but they are so helpful. When we first learned some of these Cricut techniques, we literally had one of those "Why didn't I think of that?" moments because they just make so much sense. Now that we know them, we use them all the time!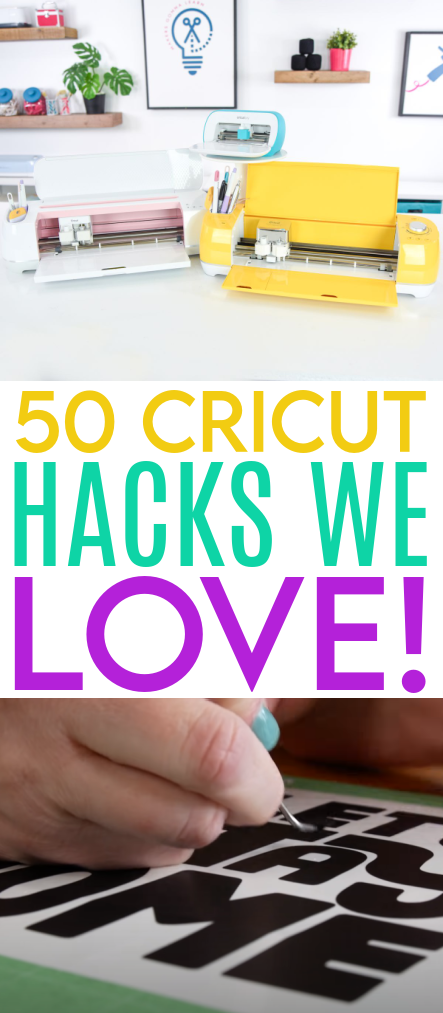 50 Cricut Hacks We Love!
Let's get started! Be sure to pin or bookmark this so you can refer back to it again and again. It's a fantastic Cricut resource that you'll want to keep handy.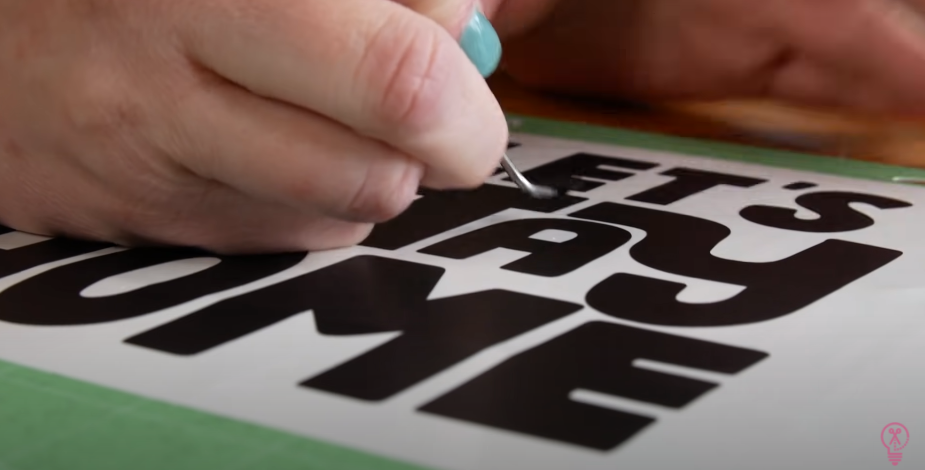 WEEDING TIPS
Our #1 favorite weeding tip: WEED ON THE MAT! The mat will act almost like a third hand, helping to hold down the vinyl while you're weeding. Just be sure to burnish well before you start!
Do you get overwhelmed by the bits you have weeded away from your design? Keep an old tissue box in your workspace and simply drop the weeded pieces into the box as you go. No tissue boxes? Try an old diaper wipes container!
Or save those old dryer sheets. The weeded pieces will adhere really well to them and its a handy place to contain them so they don't end up all over your workspace.
Another option is a lint roller – you know the sticky ones with that sort of masking tape on them? Just pop those scraps on there and then toss that piece of tape when full.
Have you seen those nail polish holders you can wear on your finger? These work great as weeded vinyl holders too! They're a bit on the small side though for larger projects.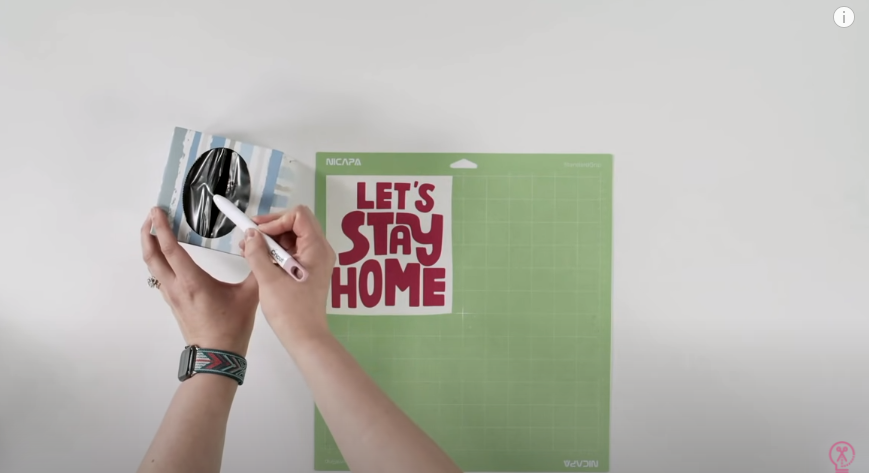 Use a Pin Pen tool from 143Vinyl to weed away those tiny, intricate pieces easily (think about things like the centers of letters).
Don't have a Pin Pen tool? Try using a safety pin instead. Bonus: You can place a magnet on your worktable to hold the pin when not in use.
Or make your own Pin Pen tool with a sewing needle and a mechanical pencil.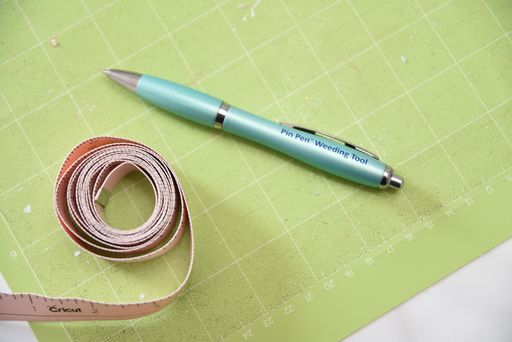 MORE WEEDING TIPS
Weed large projects in sections. All of that weeded vinyl can get in your way as you try to weed a large project. Take some scissors and snip away some of what you've already weeded to get it out of your way and make the rest of the weeding much easier.
Can't see your weeded design very well? Try wearing a head lamp. You can also use a lightbox, a lamp under a glass table, or even the light shining through the window.
Or for dark vinyl, sprinkle on some baby powder. When you brush away the excess, you'll see that some of it has gone down into the crevices to make the lines show up so much better. It won't damage your projects but can make weeding ten times easier!
Working on a really intricate design like a mandala? Try reverse weeding. Cover your design with transfer tape before you start weeding. So then, instead of weeding on the backing, you are weeding on the tape.
If you're using a brush mark style font in your design, it can be really tricky to get all those tiny bits of vinyl weeded out. Some people find it helpful to use a lint roller (after you've done the majority of the weeding) to get those last tiny pieces.
CUTTING MAT TIPS
Be sure to keep the clear plastic sheet that comes with your mat. It's there to help keep it clean and protect it. Save it and replace it after each use.
Did you already throw out that clear plastic sheet? Buy a shower curtain liner and cut a piece to fit your mat. It makes a great substitute.
Keep your mats organized and easy to find. You want to place them so that they stay as flat as possible. Try hanging them (we use Command hooks) on the wall, lay them flat on a shelf or in a drawer, or place them vertically like books on a shelf.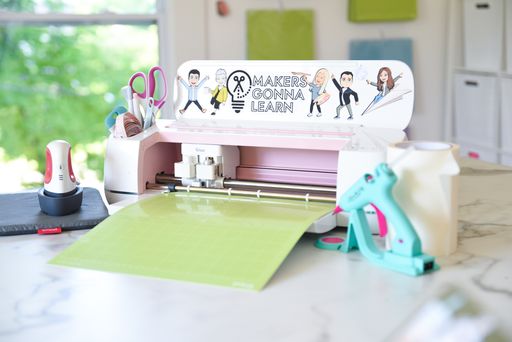 Get more use out of your mats. After a StandardGrip mat has been used for a while and has lost some of its stickiness, you can use it as a LightGrip mat.
You can also clean your mats. We have three different mat cleaning methods that we like to use to get more life out of our cutting mats.
Mat not sticky enough and you need a quick fix? Use some masking or painters' tape to hold your material in place while cutting.
In a pinch, you can also try making your mat sticky again by using some spray adhesive. Tape off the edges and give it a light spraying. Once dry, it's ready to use again.
Mat too sticky? You can dab it with a clean t-shirt to remove some of the stickiness from it.
MORE CUTTING MAT TIPS
Accidentally cut through your mat? You can repair it with some tape on the back of it. Try using duct tape or Gorilla tape. This won't last forever but it will allow you to keep using it for a while longer before you have to replace it.
You don't have to use Cricut brand mats. We have found the Nicapa brand mats to work well in place of Cricut StandardGrip ones.
When cutting felt, cover the back of the felt with contact paper. This way it won't come into direct contact with your cutting mat and leave behind all those fibers and bits of felt you need to clean up. This isn't essential but it does save on having to do a full mat cleaning.
You can also use a lint roller to pick up some of those larger bits of fiber and debris from your cutting mat.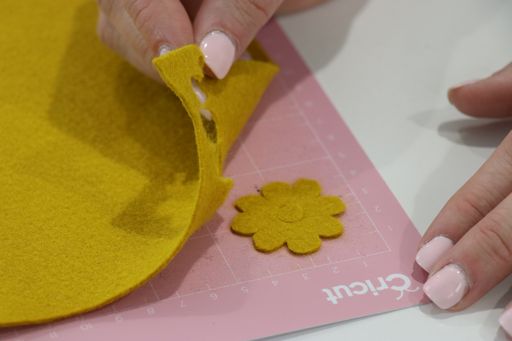 DESIGN SPACE TIPS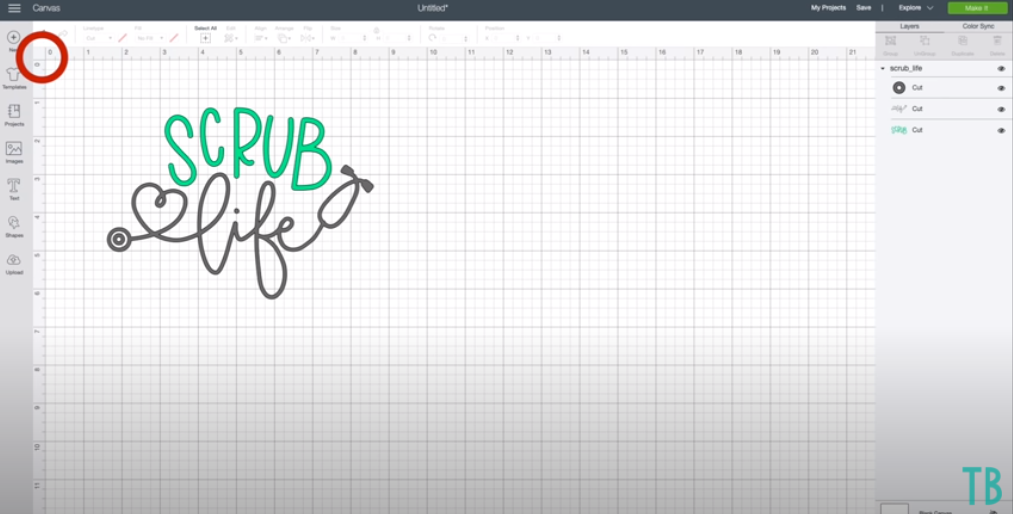 In Cricut Design Space, on your canvas, you can turn grid lines on and off to make it easier to work with. Simply head to the upper left corner of your screen. You'll see an empty square. Click on it once to remove the smaller grid lines. Click again to remove all grid lines. Clicking there again will start adding the grid lines back in.
Before welding your design, duplicate it. Hide that duplicate in case you need to use it later. Remember, unless it's the most recent action taken, you can't undo welding so this gives you another copy as insurance.
Favorite the materials you use the most. Click the star to add them to your favorites and you will have easier access to them without having to search.
Delete old projects. If there is something you just know you will never use again, you can delete it by finding that design and clicking on the 3 dots. You'll see a dropdown menu that gives you the option to Edit, Delete, or Save for Offline Use. Not that once you delete it, this can't be undone.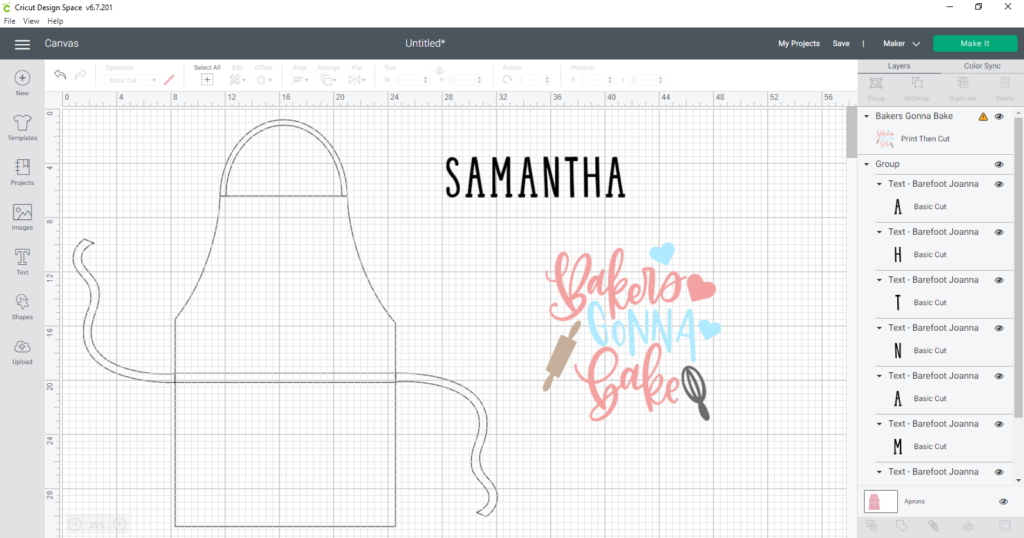 Change the color of your mat in Design Space. This can be especially helpful with certain designs, such as when creating a white design. Click on the rectangle near the bottom of the Layers Panel where it says Blank Canvas. Now, go up to the top menu and choose the square that says Color. A dropdown menu will open up and you can select the color there. Choose the one you want!
Add a basic shape to your canvas to represent the available surface area you have to apply it on. This helps you size your design accordingly and gives you a chance to visualize the size and placement of the finished craft project.
Cricut also has templates available in Design Space that you can use. These include things like aprons, onesies, luggage tags, banners, slow cookers, doors, and so much more.
Own a Cricut Explore Air 2? Always leave the material setting on custom so that you can select it each time in Design Space. This will help prevent you accidentally cutting out your material on the wrong setting.

TIPS FOR CUTTING YOUR DESIGNS
Make a test cut. This is really important if you're switching to a new material you haven't used before or if you have questions about how well your blade is cutting. For example, if you are trying glitter vinyl for the first time, do a small test cut before cutting out your whole project. Then, you can adjust your blade settings as needed to get the perfect cut.
Change your blade pressure settings as needed. With a brand new blade, you might want to switch to Less Pressure. If it's a well-used blade, you might get more use out of it by switching to More Pressure.
Measure twice. Or three times. Be sure you have the measurements right before you cut so you don't waste your materials (and time!).
Blade not cutting well? Crumple up a piece of aluminum foil into a ball. Now stab your blade into that ball over and over again. This will help clean off any dirt and debris and not only help you get cleaner cuts, but it can get more life out of your blade too.
TIPS FOR APPLYING YOUR DESIGNS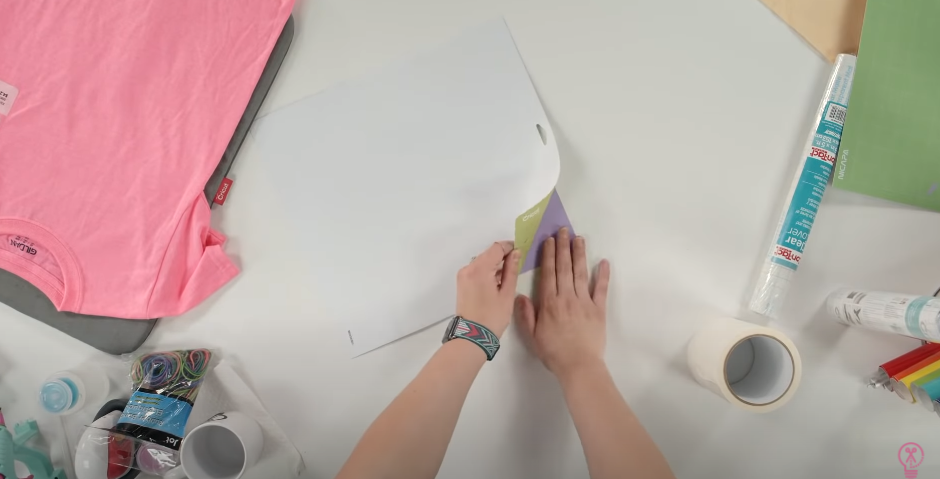 When taking your design off the mat, remove the mat from the design not the other way around. Bend the mat slightly away from the design and work it away while holding the design flat on your work surface. this helps ensure that it doesn't curl. It will be so much easier to work with and apply this way!
Make sure to prep your surface before applying your material to it. If it's a non-porous surface, use some rubbing alcohol on a paper towel to remove all of the dust, dirt, and debris. This will help ensure better adhesion of your design and make it last longer.
If you're working with fabric, like a hat or t-shirt, you can use a lint roller to remove threads and other debris from it before adding your design.
When applying vinyl to curved surfaces, you may find that the transfer tape doesn't want to lie flat. Cut some slits in the transfer tape all around the design, taking care not to cut right into the design. This gives you more flexibility to apply it smoothly with no bubbles and flat on the surface.
Favorite tip alert: Burnish, burnish, burnish! When you first remove your design from the machine, grab that scraper or squeegue and burnish by pressing the design down to the mat. We like to burnish again after applying the transfer tape and once we apply the design to the surface. You can't burnish too much and this makes a huge difference in the success of our projects.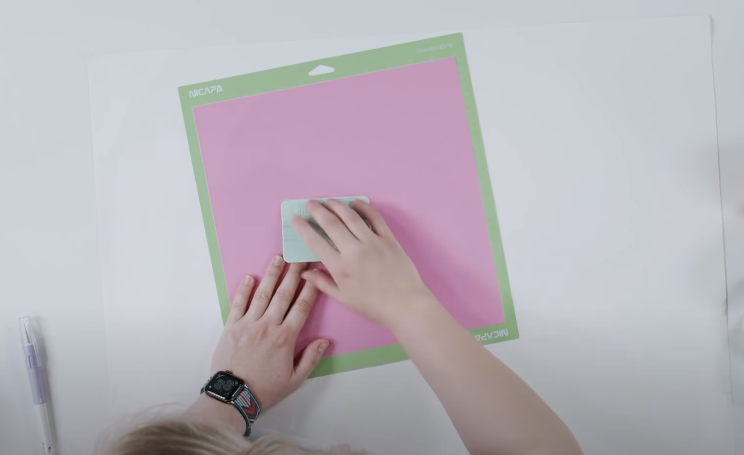 We recommend using masking paper transfer tape on most projects. It's inexpensive, has the perfect amount of adhesive, and it's so easy to use.
No transfer tape on hand? Try using some adhesive shelf paper like Contact paper. Or try some Press 'n' Seal. They work well in a pinch.
Most transfer tape can be reused. Save it and reuse it for later steps of your project to save money.
Use the taco method to apply your transfer tape and then your vinyl to your design. Gently fold it in the middle like a taco shell. Place it down in the middle first and work out to the sides from there.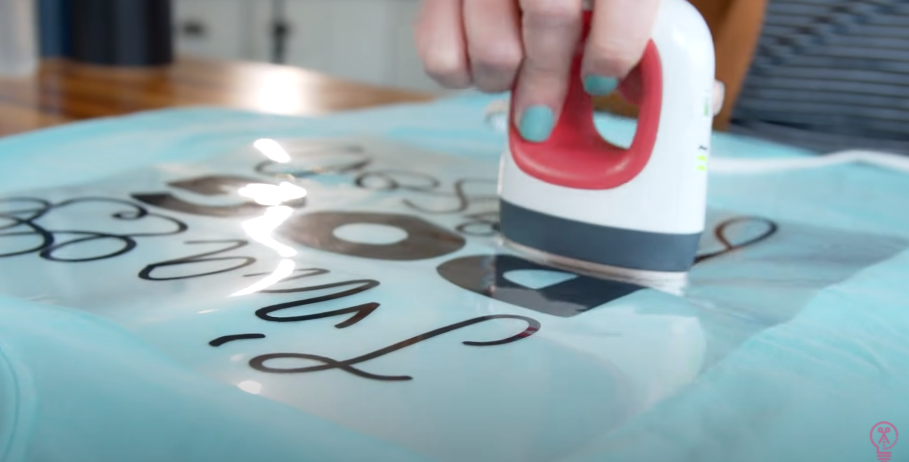 TIPS FOR WORKING WITH HTV
If you're applying heat transfer vinyl to fabric surfaces like a shirt, be sure to preheat your surface and heat the back of it as well. You only need to give it about 15 seconds, but this helps ensure better adherence. To preheat the surface, just use your EasyPress as an iron. This will help remove any wrinkles that would interfere with your design too.
When working with iron-on vinyl on wood, be sure that it is flat and smooth. Sand if needed. HTV doesn't stick well or last long on bumpy surfaces.
We highly recommend EasyPress Mats. They send heat back up into your project ensuring the best results. If you're not ready to purchase one, fold a terrycloth cloth three or four times and use this in place of the mat. Place this on a sturdy surface and you're all set.
Get two EasyPress mats. This allows you to have one under your project and one inside your project (things like shirts).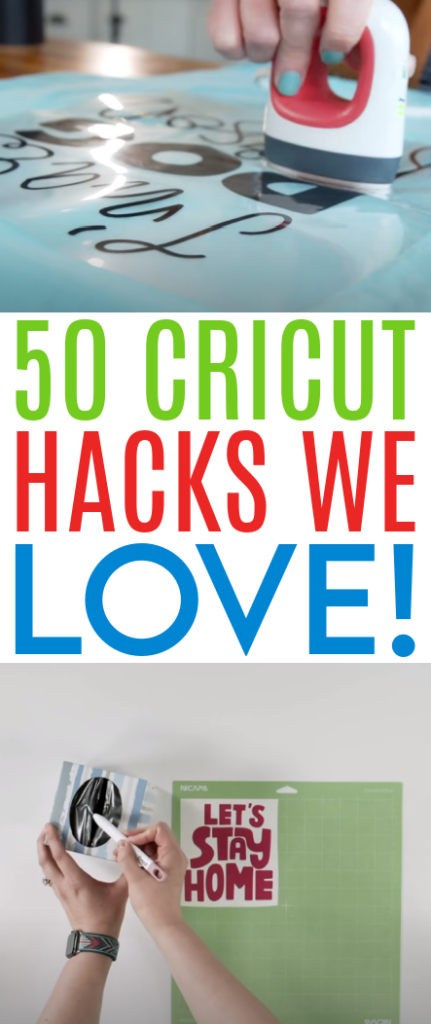 Aren't these Cricut hacks amazing? You can probably tell why we love them so much. What would you add to this list? Share your tips with us on social media using hashtag #MakersGonnaLearn.
Tanner, Courtney, and the rest of the Makers Gonna Learn Team are all here because we love die-cutting and especially love sharing fun projects and tutorials with fellow makers. We are all great friends and are always having a blast when we are together- you will see this on camera, especially during live streams! We are here to inspire and support you in your crafting journey!