Adorable Cricut Night Light
This adorable Cricut Night Light makes a perfect baby shower gift. Whether making it easier to do that silent tiptoe "please don't let me wake the baby" walk into the room to check on the little one or adding that little feeling of bedtime security to a child's room, it's cute and practical.
This is a super quick and easy Cricut craft project. We're using one of the cut files in our new Baby Collection and you'll be blown away when you see how many adorable files we have there. Pick your favorite and let's get crafty!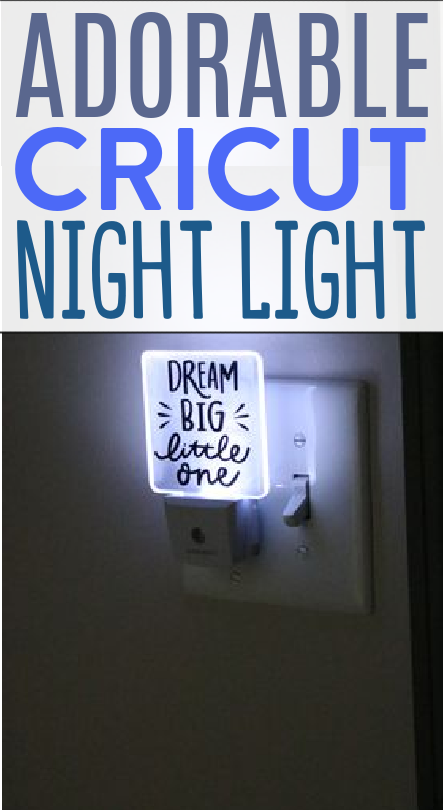 Adorable Cricut Night Light
Many new moms don't even realize they may need a night light for their baby's room until that moment, late at night, when they suddenly realize just how handy it would be. This makes it a perfect gift idea to include for a baby shower. Perhaps pair it with a cozy sleep sack and a cuddly toy for a complete gift with handmade touch.
Or, for the toddler having a tough time settling in for the night, maybe assemble a basket with your special handmade night light, snuggly toy, cozy pajamas, and a bedtime storybook. Both kid and parents are sure to appreciate such a thoughtful gift.
MGL Files Used:
Be sure to check out the entire Baby Cut File Collection here.
Supplies: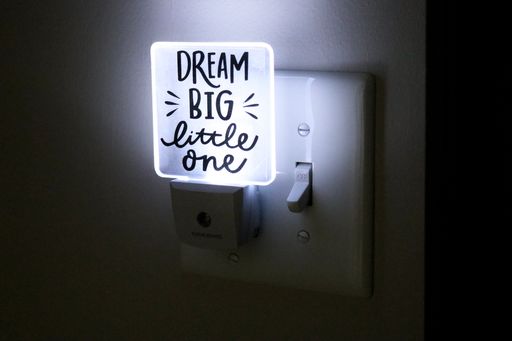 Check out the full video tutorial below:
Steps:
Measure your night light. In Design Space, make a square with basic shapes with the dimensions of the night light. Ours is 3" by 3".
Choose the dimensions you want your print then cut to be, we chose 2.75" by 2.75".
Make the square white, size your cut file to fit into the square. Select both the square layer and the cut file layer then click "flatten"
Click "make it". Print your image. Select your material setting, we used "printable vinyl".
Allow the Cricut to cut it out.
Clean the night light with rubbing alcohol then carefully position the sticker onto the night light.
Ready to start creating? Be sure to share your projects with us in the Makers Gonna Learn private member only Facebook group. We can't wait to see them!
Tanner, Courtney, and the rest of the Makers Gonna Learn Team are all here because we love die-cutting and especially love sharing fun projects and tutorials with fellow makers. We are all great friends and are always having a blast when we are together- you will see this on camera, especially during live streams! We are here to inspire and support you in your crafting journey!