Updated as of October 10th at 11 am Eastern.
Prime Big Deal Days are here and we are so excited! Bookmark this page because we're going to be updating it live throughout the two day event to bring you the best crafting deals we can recommend to you. Also, in celebration of Prime Days, we are offering some AMAZING prices on some of our Makers Gonna Learn products too. Check them out below. We'll be updating this post frequently!
MAKERS GONNA LEARN DEALS!
We are opening 100 spots to our membership at our lowest price of the year!
We are getting in on the action too and are giving you some amazing deals here at Makers Gonna Learn – usually only available on Black Friday!
Join our yearly membership and start crafting today for our BEST DEAL of the year at $75 off AND grandfathered in using code "PRIME" at checkout: MGL MEMBERSHIP <<<ONLY available to the first 100 to sign up!
Our monthly membership is also on sale for 50% off the regular price for your first month. No coupon code needed: MGL MONTHLY MEMBERSHIP
WHAT IS AMAZON PRIME BIG DEAL DAYS?
Amazon Prime Big Deal Days are coming and that means deals, deals, deals! Actually, what began as one day is now a two-day event. Amazon Prime Big Deal Days begin at 12 am PDT (that's 3 am EDT) on October 10th and end at 11:59 pm PDT on October 11th (2:59 am EDT).
Amazon Prime Big Deal Days offer great products at fantastic prices – most even better than the ones you'll find on Black Friday! The only catch is that you need to be an Amazon Prime member. Don't have a Prime membership? You can get a 30 day Amazon Prime free trial here!
If you are a student with a valid email account ending with .edu, you can get a free SIX MONTH trial membership to Prime Student here. Yes, you'll still be eligible for taking advantage of these Prime Day deals!
Amazon Prime Day Craft Deals
Here's how this works. Throughout the two days, Amazon will be releasing deals. These deals are available for a limited time only so if you're looking for new craft supplies, you want to stay up to date. That's where we come in to help!
We are making this your one-stop shop for Amazon Prime Big Deal Days crafting deals. As new deals become available, we will be updating this post so check back often. It's important to note that these deals won't take effect until the time noted below. You can certainly check them out ahead of time, but you won't get the sale price until the sale on the item actually begins.
Things move very quickly on Amazon Prime Big Deal Days. If you see items you are interested in, you will need to grab them as soon as the deal goes live! Many of these items will sell out very quickly.
NOTE: Prices are subject to change at any time on Amazon and Prime Day deals are for a very limited time only! We cannot guarantee any prices.
Disclosure: Some of the links below are affiliate links provided for your convenience. This means, at no additional cost to you, we will earn a commission if you click through and make a purchase
CRICUT MACHINES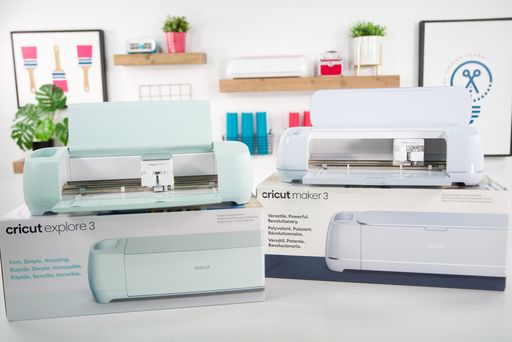 Which Cricut machine should you buy? Find out here.
Cricut Maker Bundle – BEST DEAL WE'VE SEEN ON THE MAKER SERIES
Cricut Explore Air 2 Bundle – MOST SAVINGS ON EXPLORE SERIES
HEAT PRESSES
Which Cricut heat press is the right one for you? Learn more here.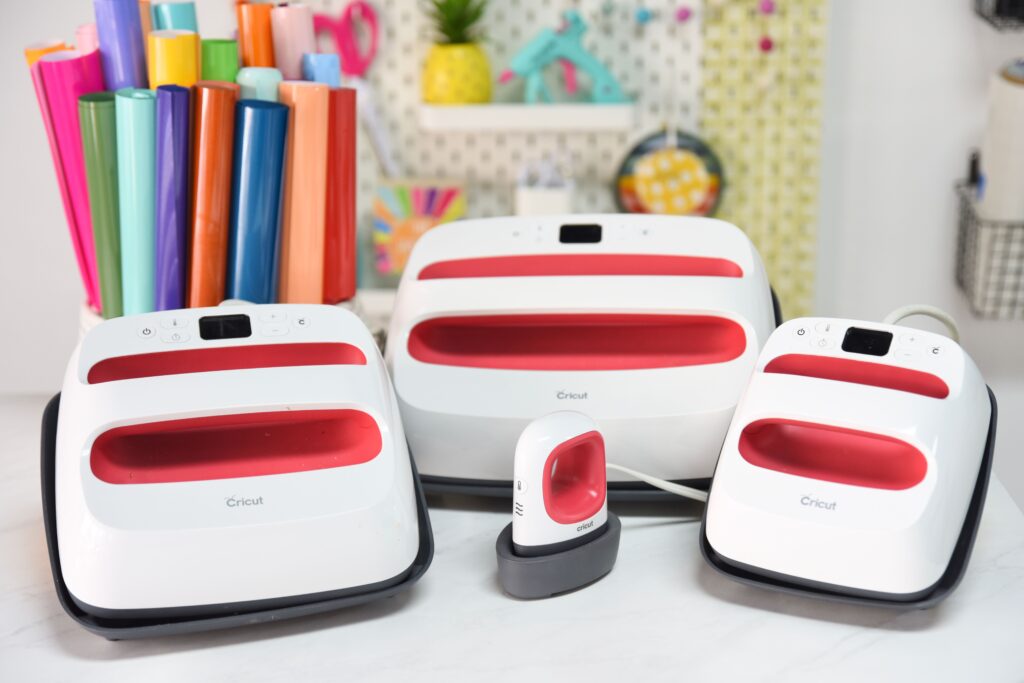 Cricut Autopress – If you want one, NOW is the time to BUY!
HTVRONT Auto Heat Press Machine – 15″x15″ – AN MGL FAVORITE
Tumbler Press – NOT A BAD PRICE!
TUSY 15×15 Clam Shell Heat Press
CUTTING MATS
VINYL AND STICKER PAPER
HTVRont Printable Sticker Paper – 40 SHEETS
HTVRont Printable Sticker Paper – 70 SHEETS
Waterslide Paper – 10 SHEETS
HTVRont Clear Sublimation HTV – 20 FT Roll
HTVRont Clear Sublimation HTV– 20 SHEETS
143Vinyl – the entire site is 15% off with CODE: BIRTHDAY15!
35ft Rolls of HTVRont Black and White Vinyl
HTVRONT Heat Transfer Paper for Dark T Shirts
TECKWRAP Cold Color Changing Vinyl
TOOLS AND ACCESSORIES
Replacement Blades – HUGE SAVINGS
Adhesive Wheels for your Cricut – MAKE IT ROLL EASILY
DOHALO Cricut Brayer DUPE– I just bought this to test!
Staple Gun – LOW PRICE
3 Pack Teflon Sheets – CHEAP CHEAP
3 Pack of Scissors – We love them!
TruControl Knife + Replacement Blades
Rotating Exhibition Stand For Tumblers
Light Box for Product Photography
Poly Mailer Bags (For Shipping Apparel)
CRAFT BLANKS
Unfinished wood Christmas ornaments (wooden rounds/wood slices)
14in Wood Round – 6 pack perfect for door signs!
8in Wood Round– 40 pack!
Crewneck Sweatshirts– SO MANY COLOR OPTIONS
Women's Quarter Zip or this option
Beer Can Glasses (with lids & straws)
Fanny Packs – Would Make Great Personalized Gifts
SUBLIMATION SUPPLIES
Epson EcoTank 8550 Printer – HOP ON THIS DEAL!
Epson ET 2800 – A GREAT PRINTER TO START WITH
SUBLIMATION BLANKS
Sublimation Slate Cutting Boards
Sublimation Variety Pack – 114 pieces!!
Sublimation Tumbler (Water bottle)
Sublimation Tote Bags – you get 20 bags
Sublimation Mugs With Lids – our favorites!
DTF SUPPLIES
GENERAL CRAFT SUPPLIES
CRAFT ROOM ORGANIZATION
Craft Storage Armoire – AWESOME DEAL!
Ultimate Cricut Organization Cart
Command Picture Hanging Strips
MISCELLANEOUS