Best Cricut Beginner Hacks
If you are a new Cricut owner – or maybe you've had your Cricut machine for a while, but it's still in the box – this post is for you. We're going to share our all-time favorite Cricut Beginner Hacks. This is going to be so helpful for you and the success of your craft projects.
We have been working full-time with Cricut die cutting machines for a long time and have picked up some great Cricut tips and tricks along the way. Sharing those tips with all of you is one of our favorite things to do. We want you to get as much joy from your Cricut as we do!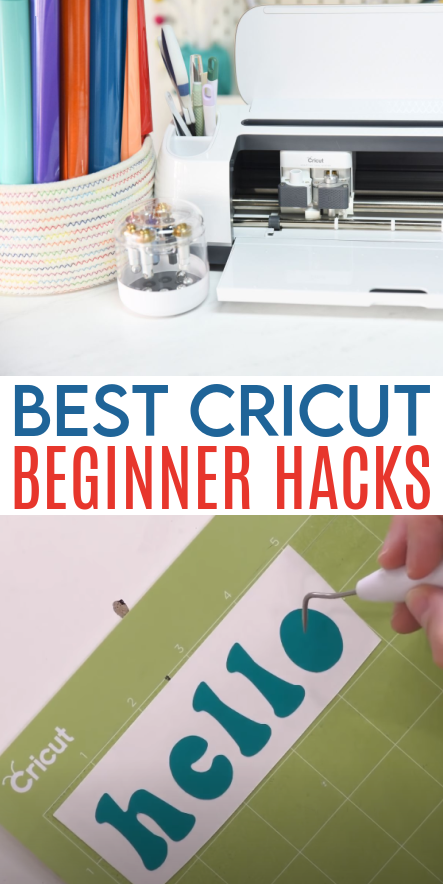 Best Cricut Beginner Hacks
We are passionate about crafting with our Cricut. It is something that brings us so much joy and we want to pass along all of our helpful Cricut techniques to you so you can share in the fun. Let's get started.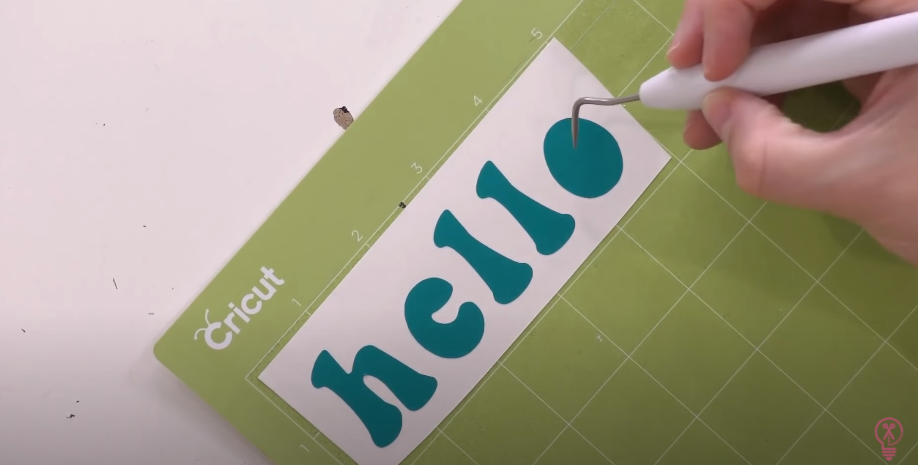 WEED ON THE MAT
We are starting with this one because it is one of our favorite hacks and we use it all the time! We prefer to weed on the mat. Keeping your design on the mat helps hold it down for you. It's almost like having an extra hand to work with.
After cutting your design, use your burnishing tool to burnish the vinyl down to the mat really well. Then, when you start weeding on the mat, this will help keep everything, except the parts you are purposely trying to weed away, securely on the cutting mat.
BURNISH BURNISH BURNISH!
Speaking of burnishing, we burnish before weeding and then we burnish again after applying the transfer tape. Once we peel up our design from the mat, we flip it over and burnish again from the back.
You can't burnish too much and doing this can really help with the success of your vinyl projects. It will help keep that vinyl down and make weeding and application so much easier.
WEED A LARGE PROJECT IN SECTIONS
We often find, when working with a large vinyl project (or for you beginners, even with a small project), that it's easiest to weed the vinyl in sections. As we got, we cut away the excess. Then, we can start working on another section without having a bunch of weeded vinyl getting in the way.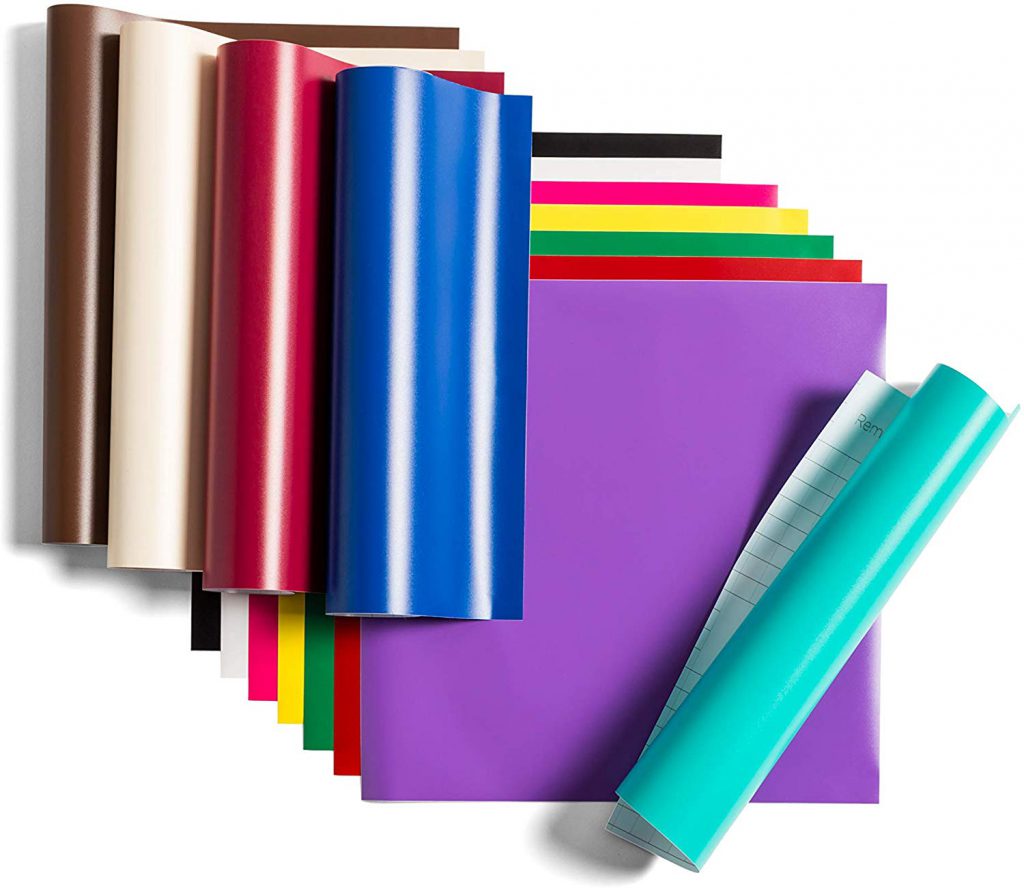 LABEL YOUR SCRAPS
Save your vinyl scraps and use them for other craft projects. This is a great way to avoid waste and save money.
We suggest that you mark the backing paper of your leftover vinyl and scraps with a permanent marker. In this way, it's really easy to identify just what kind it is – HTV, regular adhesive vinyl, etc.
In addition, you can jot down the date you purchased it. Vinyl does have a shelf life, so this way you can be sure to use it up before it "expires".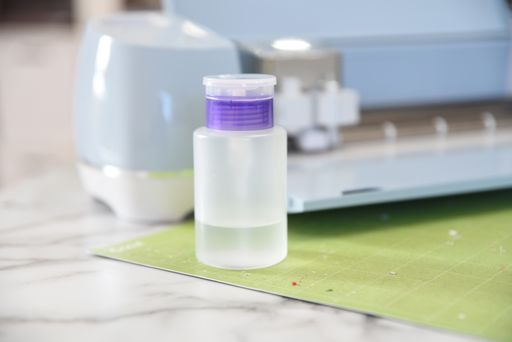 CLEAN YOUR SURFACE BEFORE APPLYING VINYL OR INFUSIBLE INK
You will get the best results with your craft projects if you clean your surfaces before applying vinyl or Infusible Ink to them. With non-porous surfaces like ceramic and glass, we use rubbing alcohol on a paper towel.
This way, you can clean away all the dirt, dust, oil, and debris that can build up on the surface because of handling it or from simply sitting around.

BE SURE TO KEEP THE PROTECTIVE SHEET COVERING YOUR CUTTING MATS
Each cutting mat you buy will come with a clear protective sheet covering it. Don't throw this away. This helps keep your mats clean in between uses and keeps them from sticking to each other or anything else when being stored.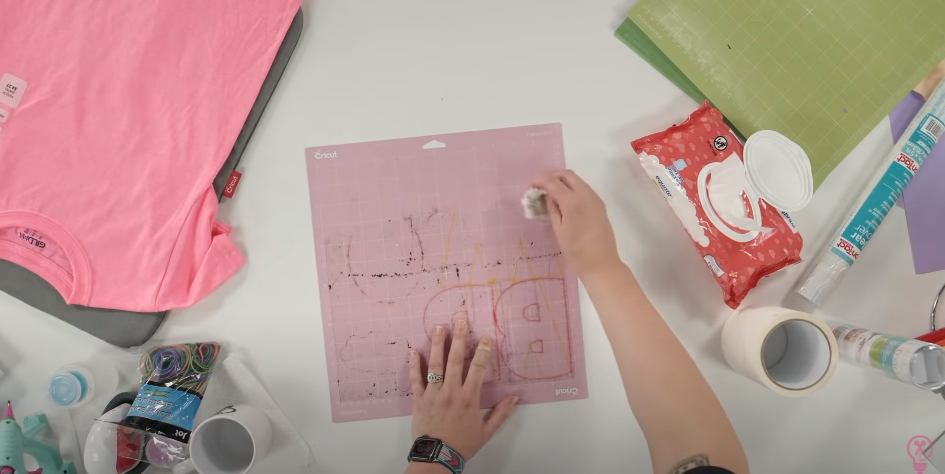 CLEAN YOUR CUTTING MATS
Did you know you can clean your cutting mats? We have three different methods of cleaning mats that we use. Our go-to technique is simply to wipe them down with baby wipes. It's quick, easy, and doesn't require any running water.
For heavy duty cleaning, we use LA's Totally Awesome Cleaner which you can find at Dollar Tree stores or online at Amazon.
SAVE MONEY WITH OFF-BRAND PRODUCTS
Cricut does an amazing job of making high-quality products, but sometimes, there are off-brand products you can use that will work just as well (sometimes even better!).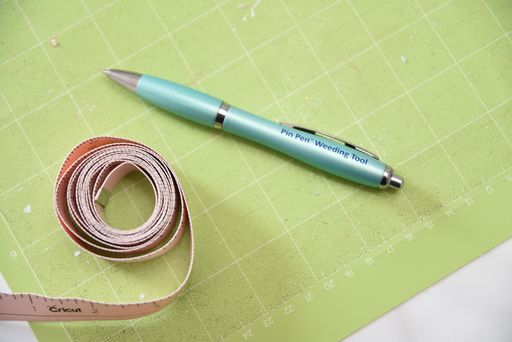 One that we like to recommend is the Pin Pen Tool from 143Vinyl. This tool is a fantastic weeder, especially when it comes to weeding those tiny, intricate designs. It's designed like a ballpoint pen but instead of having the ink tip of a pen, it has a sharp needle there. It even comes with a lifetime warranty!
We also found some really great tools to use with your die cutting machine at Harbor Freight. Be sure to have a look at the stores you frequent and see if they might have some tools you can use with your crafting.
When it comes to vinyl, we are big fans of 143Vinyl. They have great selection and the quality of their products is amazing. We like working with it much better than Cricut vinyl. We highly recommend Starcraft Vinyl for regular adhesive vinyl and Siser EasyWeed for HTV. The prices are much better than Cricut as well.
Finally, we love to use Crayola markers in place of the more expensive Cricut pens. They work really well and are so much more economical.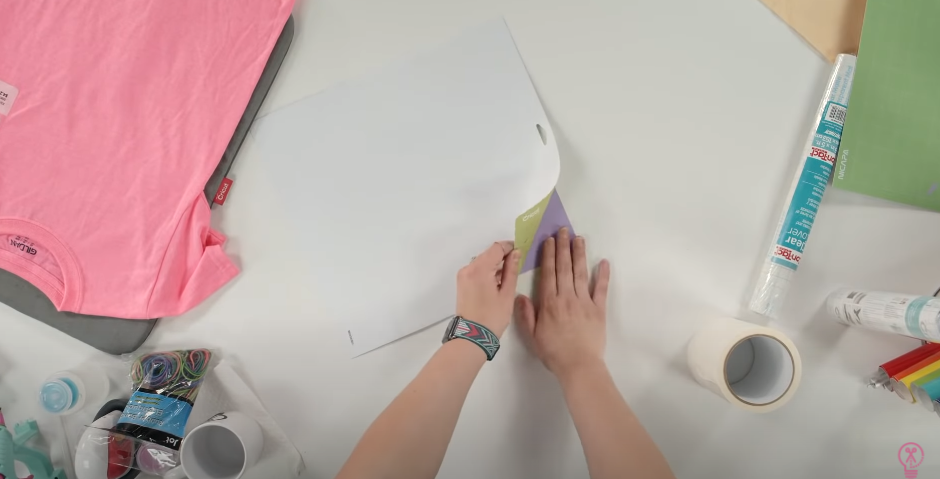 REMOVE THE MAT FROM THE MATERIAL
When it comes to removing your projects from the mat, we advise you to go with gravity and remove the mat from the material, not the other way around. This helps prevent the materials from curling up and keeps your design nice and flat.
The stickier your mat is, the more likely it is that it will curl your materials so this is an important tip for crafting success!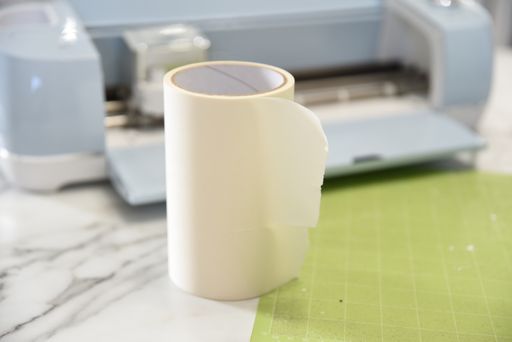 REUSE YOUR TRANSFER TAPE
If you're using Cricut transfer tape, be sure to get as much bang for your buck as you can. We have been able to reuse a piece of transfer tape up to 7 times successfully.
Simply place it back on the backing paper in between uses. For many projects, you can also use a lighter, less sticky masking paper transfer tape. It's our favorite and one we use the majority of the time.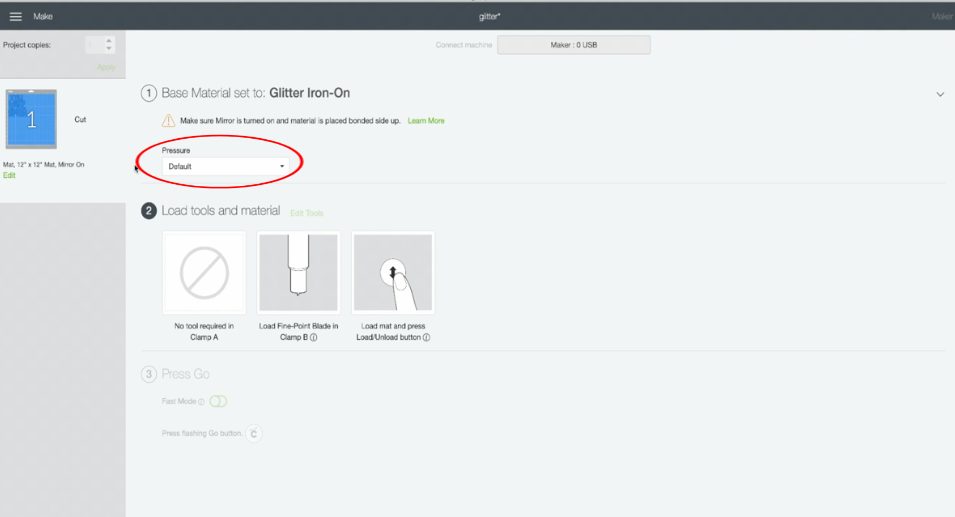 CHANGE YOUR BLADE PRESSURE WHEN NEEDED
There are three options in Cricut Design Space for pressure: Default, Less, and More. If you have an older, duller Cricut blade, you are going to want to use More Pressure. This is a great way of getting more life out of that blade before having to put in a new one.
If you're using a brand-new blade, we often find that using Less Pressure works best. Otherwise, it's so sharp that sometimes it will cut right through the vinyl, backing, and into the cutting mat.
If you're not sure which pressure to use, try making a test cut before cutting your whole project.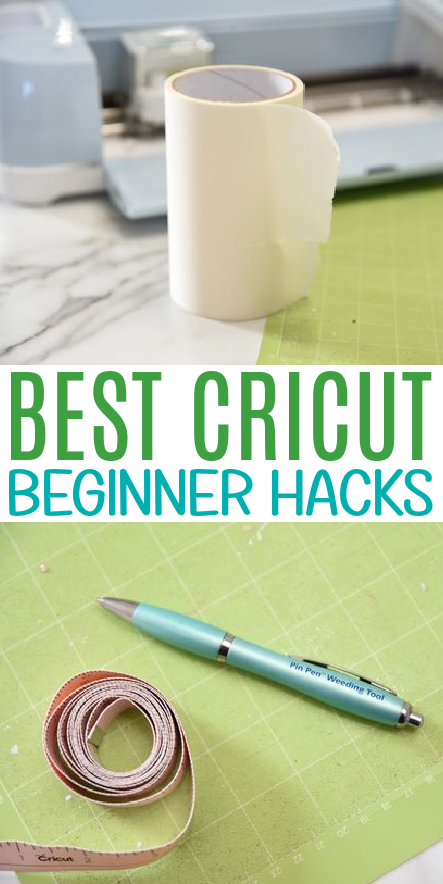 Tanner, Courtney, and the rest of the Makers Gonna Learn Team are all here because we love die-cutting and especially love sharing fun projects and tutorials with fellow makers. We are all great friends and are always having a blast when we are together- you will see this on camera, especially during live streams! We are here to inspire and support you in your crafting journey!