Best Dollar Store Cricut Supplies
You know that we love to make lots of crafts with our Cricut machines, but sometimes, it can get really expensive. So, we're all looking for ways to save money on craft materials. We went shopping at Dollar Tree and found some of the Best Dollar Store Cricut Supplies to share with you.
There are some materials you're going to want to pay a little more for so that you can ensure that your Cricut project is successful and long-lasting. However, there are many that you can find at the dollar store and use quite effectively, while still saving money.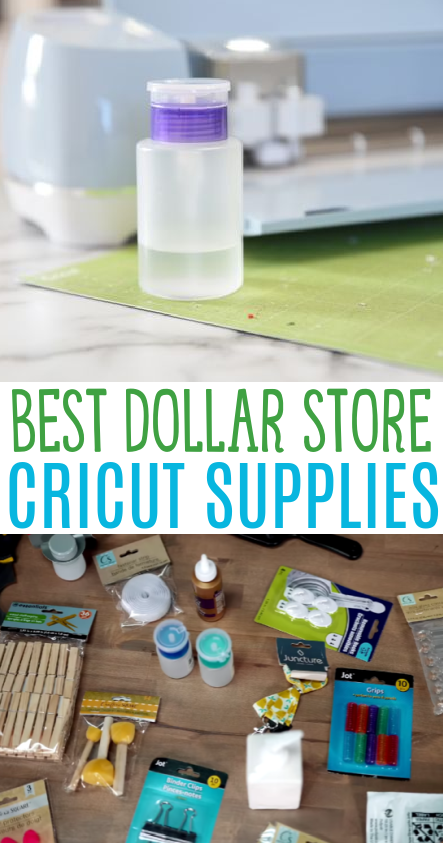 Best Dollar Store Cricut Supplies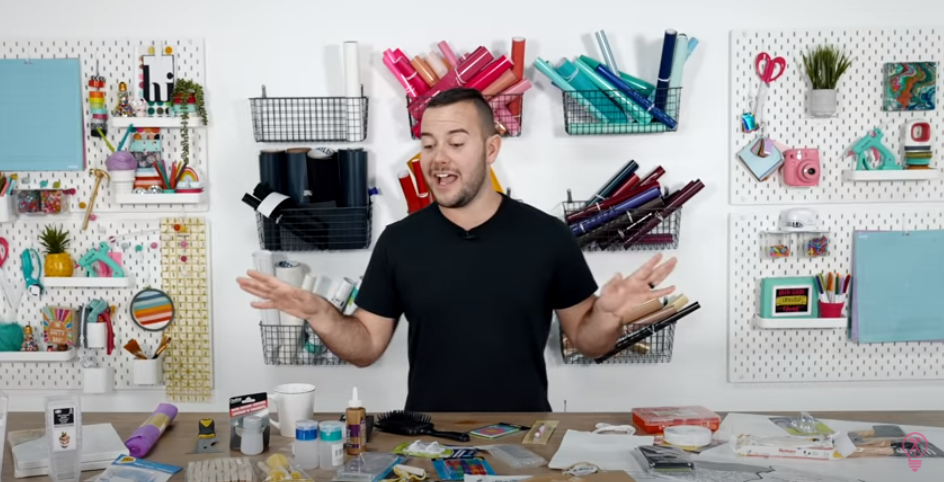 We're going to look at a wide variety of materials that can be used not only for crafting itself, but also for organizing your craft supplies and shipping your products to customers (if you're running a craft business). Let's get started.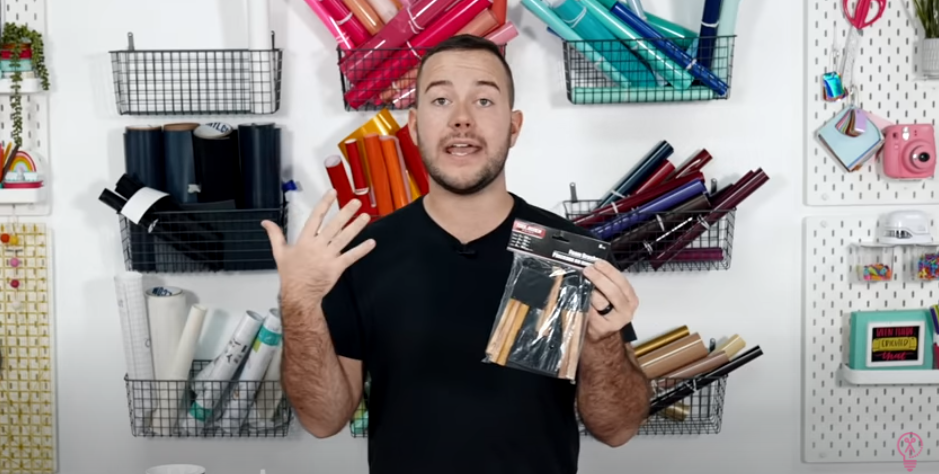 1 – Foam brushes
Foam brushes are great to have on hand for a variety of uses. You'll want some other, higher quality brushes in your craft room, but these give you the option of brushes that can apply a variety of products and if using them for something really messy, you could even just toss them after since they're so inexpensive.
2 – Tissue paper
There's so much you can do with tissue paper. Obviously, it's great for using in gift bags, wrapping items you've sold to make them look more professional before shipping, and so on. Tissue paper can also be a great material to add texture to a surface by crinkling and layering it on.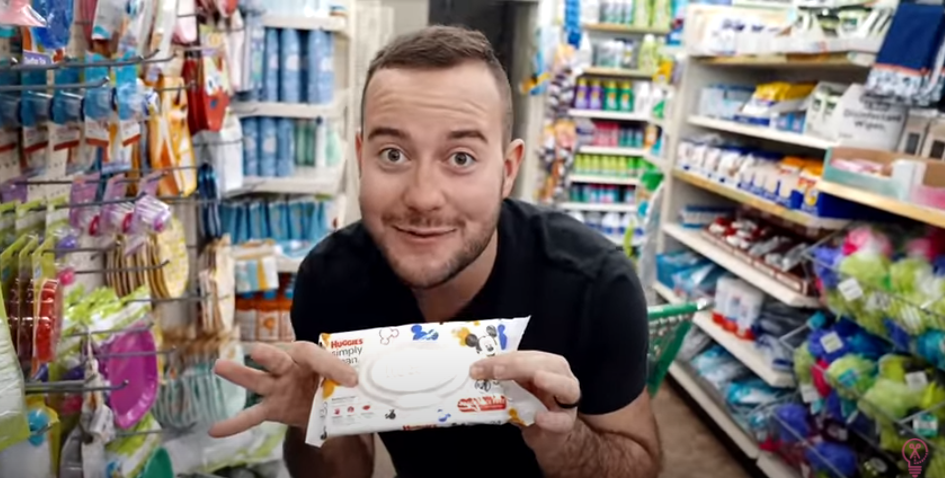 3 – Baby wipes
Baby wipes are really handy in the craft room. They're perfect for a quick wipe of your hands, cleaning up a small spill, and other similar tasks. Our favorite use for baby wipes is for cleaning our cutting mats. We have a whole tutorial showing 3 ways to clean your cutting mats and the baby wipe method is definitely our go-to.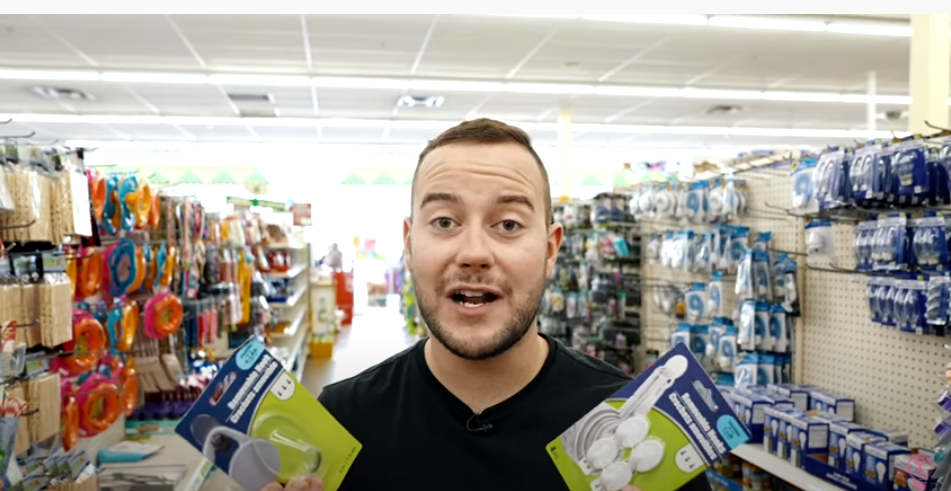 4 – Command-like removable adhesive hooks
These are SO convenient when it comes to getting your craft materials organized and hanging up on the wall where they're easy to find. This is a great idea for storing your cutting mats!

5 – Poster board
Poster board is a really inexpensive material to use as a background for any product photos you might be taking or as a way to cover and protect your work surface when painting or staining.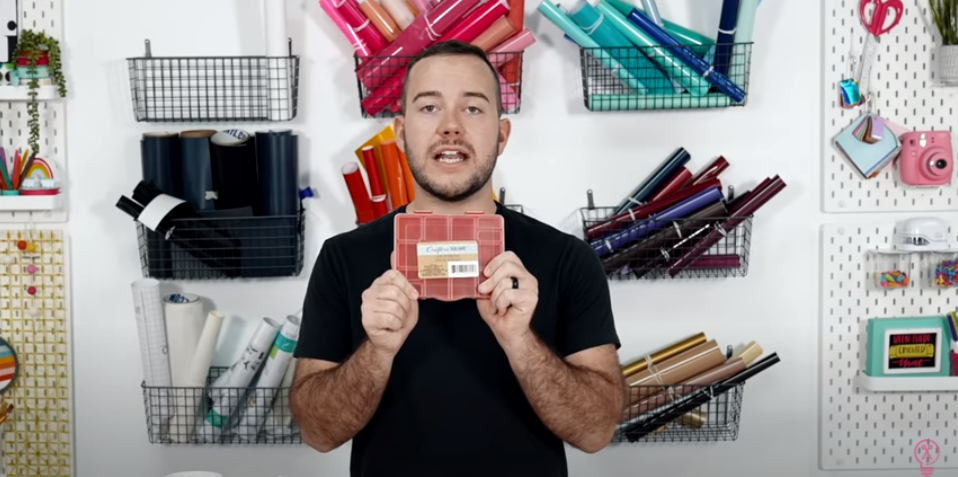 6 – Divided storage box
These boxes are great for storing any of those little bits and bobs like buttons, sequins, gems, and other small craft materials. If you find one with large enough sections you could even use it to store your Cricut blades and tools.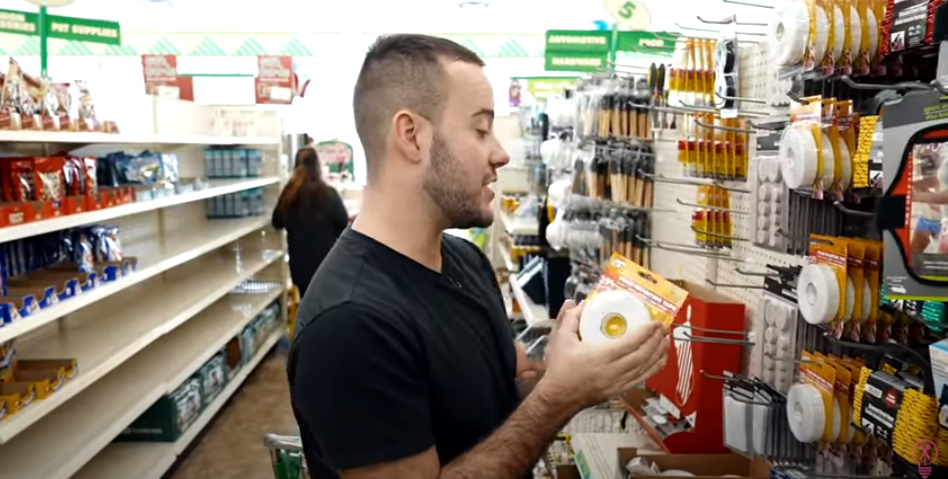 7 – Foam mounting tape
Foam tape or crafters' squares are a great adhesive to use for paper crafting. Since they're foam, they will add dimension to your project.
8 – Shipping materials
This is for those of you running a craft business. You can find bubble wrap, envelopes, bubble mailers, gift bags, and other items that are suitable for wrapping and presenting purchases to your customers at craft shows or when mailing them.
9 – Phone cases
You can sublimate on phone cases or use adhesive vinyl to add designs to them. Make them for yourself, give as gifts, or use in your Cricut business.
They also have pockets that you can add to your existing phone case to turn it into a wallet. These are also perfect for customizing with Cricut designs.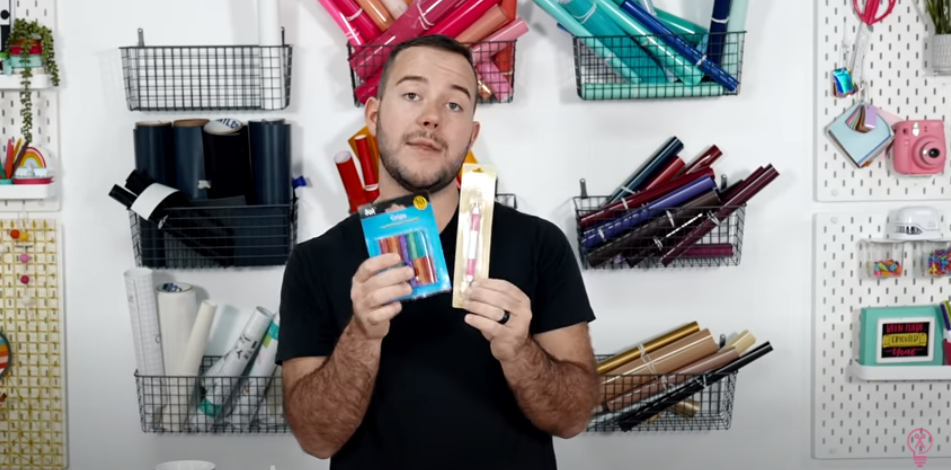 10 – Scoring stylus and pencil grips
We've seen some people using these scoring styluses in their Cricut machines. They aren't a perfect fit so they use them in combination with a pencil grip to help them fit better.
We haven't personally tried this yet, but stay tuned and we may just test it out for you!
The pencil grips can also be used to thicken pens and markers so you can use non-Cricut brand pens in your machine.
11 – Small glass bottles
These tiny glass bottles are great for storing small crafting bits, but we also think they'd be the perfect thing to add to craft projects like shadowboxes.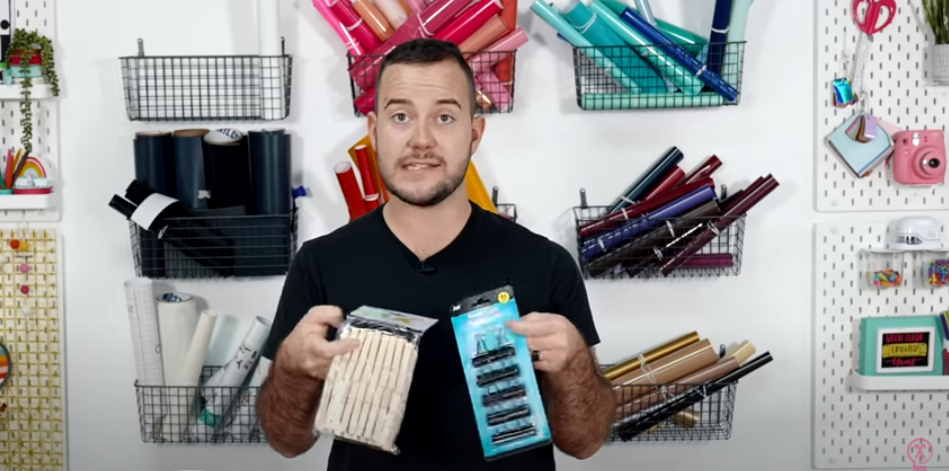 12 – Wooden clothespins or binder clips
You can use wooden clothespins or binder clips to hold vinyl that's still on a roll to the mat so you don't have to cut it until you actually cut the design. This is a great way to save money on your die cutting supplies.
13 – Lanyards
You can sublimate on lanyards or you can add heat transfer vinyl design to them to personalize them.
14 – Chalkboard tags
Add vinyl to these and you can use them as gift tags or even turn them into ornaments to hang on your tree. Ohh, what about making a bunting out of these that you can hang from a shelf or your mantel?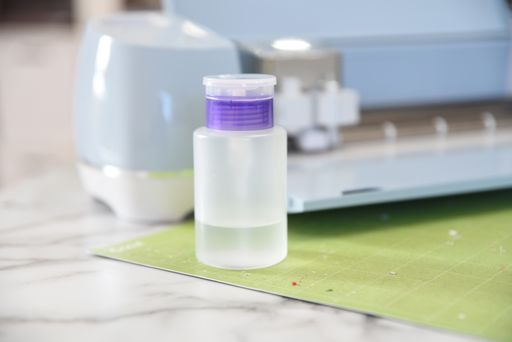 15 – Pump dispenser bottles
We use these ALL. THE. TIME. Fill these bottles with rubbing alcohol to make it easy peasy to clean off your blanks before applying vinyl to them. Putting vinyl on a clean surface helps ensure that it sticks well and stays stuck!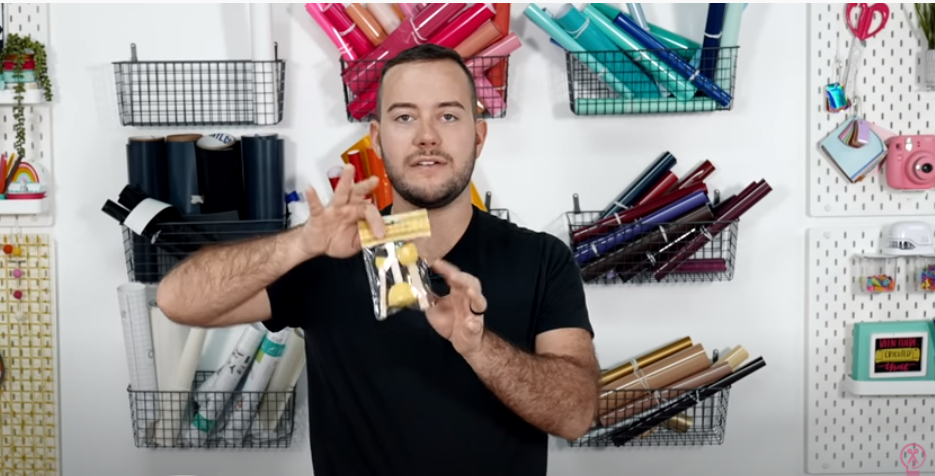 16 – Foam pouncers
We consider these foam pouncers an essential item if you're going to be doing any stenciling! They give you so much cleaner results and help you apply the paint so much more evenly.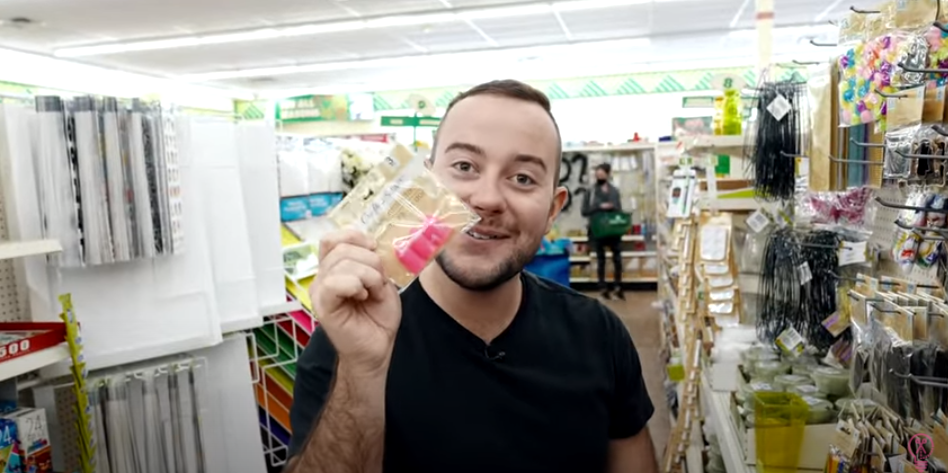 17 – Silicone finger protectors
Use these when hot gluing your craft projects to protect your fingertips from burns. They work so well and we have seen them sold at a much higher price elsewhere!
18 – Sanding block
It's great to have these on hand for prepping wood before staining and applying vinyl to it. They can also be used to add a distressed look to your projects.
19 – Travel salad dressing container
We've seen people use these as a little weeding trashcan! It makes it so handy to have one spot to put all those weeded vinyl bits so they don't get stuck all over your work surface.
20 – Roll of fastener strip
This is a Velcro-like product that you can use with your fabric, felt, and other craft projects.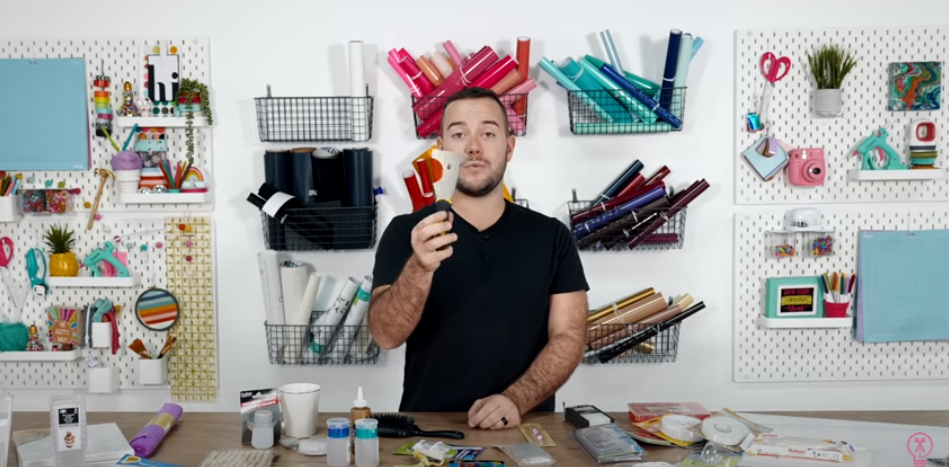 21 – Five-in-one scraper tool
Being a 5-in-1 tool there are plenty of ways to use this in your craft room, including as a paint scraper when you're making over a painted project. You could also use this as a scraper for cleaning your mat, but please use a very light hand and don't apply too much pressure. It could potentially remove the stickiness from your mat entirely and maybe even leave gouge marks behind.
22 – Felt
The felt at the dollar store is thin and easy to cut with your Cricut machine. The felt we found there was 12 by 48 inches so you get quite a bit for your money.
23 – Canvases
These are pretty low-quality canvases so you need to keep that in mind before making any craft projects with them. Test them out and see how they do. You could apply HTV to them and they do seem like they'd be fine for paint-pouring if you want to try them out for that.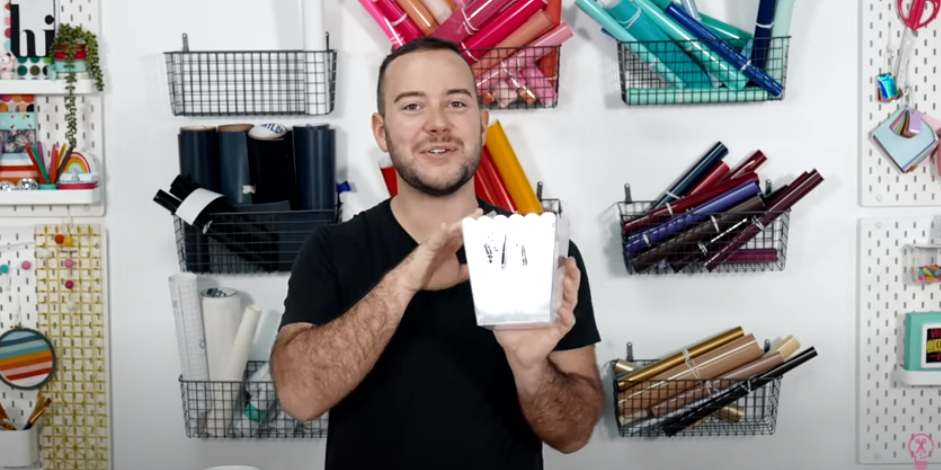 24 – Boxes and containers
You can find all kinds of boxes and containers at the dollar store that you can customize with vinyl. Make them to fit a certain theme and they're perfect for parties. Or how about making wedding favors out of them?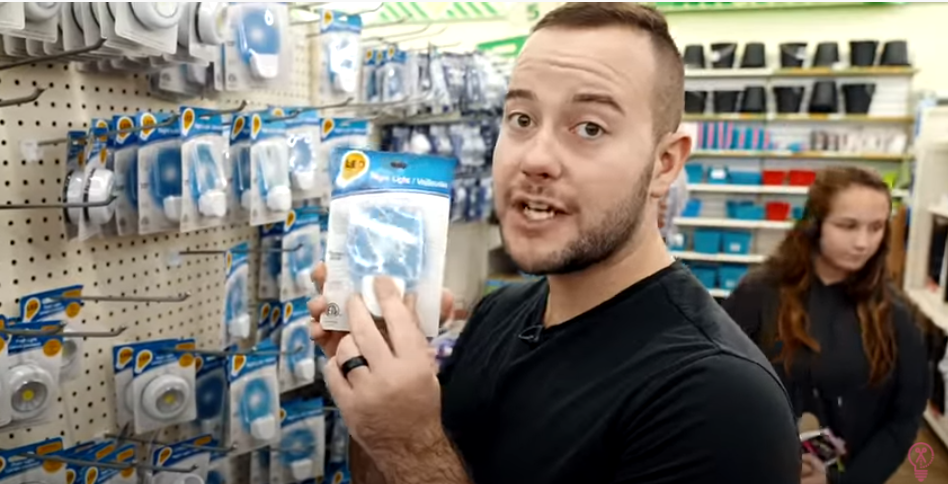 25 – Nightlights
Nightlights have become quite popular to use as surfaces for applying adhesive vinyl. Add your design to the nightlight and turn them on!
26 – Push lights
These are great to add to containers, luminaries, and shadowboxes to light them up!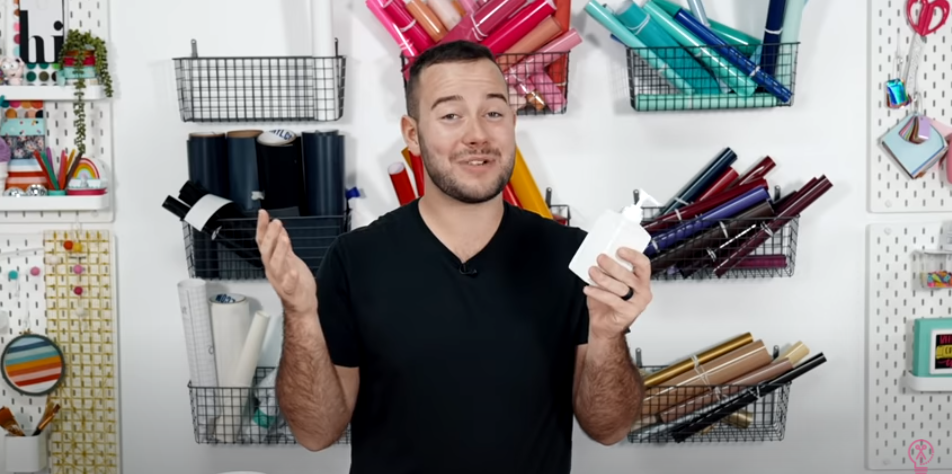 27 – Soap dispenser
These have nice flat sides that make it really easy to add cut file and other designs. We think a monogrammed soap dispenser would make a great gift – for teachers, neighbors, and all kinds of people!
Tanner, Courtney, and the rest of the Makers Gonna Learn Team are all here because we love die-cutting and especially love sharing fun projects and tutorials with fellow makers. We are all great friends and are always having a blast when we are together- you will see this on camera, especially during live streams! We are here to inspire and support you in your crafting journey!