Best Place To Find Cut Files To Use With Your Cricut or Silhouette
Have you ever wondered where the BEST Place To Find Cut Files To Use With Your Cricut or Silhouette is? If you have, this post is for you! We are so excited to support you in working with both Cricut and Silhouette machines with our membership site Makers Gonna Learn. With over 1000 cut files in curated collections for every occasion and season, you're sure to find something you love. We absolutely love being able to not only give you amazing cut files, but to give you the inspiration and project tutorials you need to use those files to create some awesome projects.
Makers Gonna Learn is one of the best places to go for your cut files. We offer curated collections, full project tutorials, as well as video training for almost every single cut file. We have inspiration to take advantage of nearly every file we offer and are all about making sure you feel confident in creating your amazing projects.
We strive to make sure our members have the support they need. We want to help you understand your machine, how to operate it, how to work with the files, and how to create awesome projects. There aren't many places that provide a one-stop shop for machine education and amazing exclusive cut files too.
We work with some of the best artists available to create each and every collection. Here are Makers Gonna Learn, we have everything from hand-lettered designs to graphic images to printables like print then cut files and planner stickers. We have a fantastic ornament collection that we will be showcasing soon to celebrate Christmas in July. In all, we have over 300 cut files just for the fall and Christmas holidays!
We even have our Cricut Printable Guide available for our members! We are currently developing our Silhouette Guide and by the end of the year, we plan to have one for Brother Scan n Cut as well. So, no matter what machine you own, you will be able to take full advantage of our cut files!
We also provide education on using our artwork with various products. So, we have tips and tricks for working with glitter heat transfer vinyl, for example, metallic vinyl, patterned vinyl, and all kinds of different materials. If you can cut it in your die cutting machine, we're going to try it out and give you our best hints for working with it.
We offer hour-long tutorials breaking down all kinds of different techniques. For example, we have one showing you how to create adorable glitter tumblers with our cut files. At Makers Gonna Learn, we try to provide you with great training and expand your horizons when it comes to crafting. We love testing the limits of different products and sharing the results with you.
For example, we used Everyday Iron-on on flip flops and believe it or not, they hold up really well. It's such a fun project!
If you've not checked out Makers Gonna Learn, it is the place to be when you need digital cut files! We have a great community of like-minded crafters to help you take full advantage of your die-cutting machine. We are excited to educate you on numerous machines and we are really excited about being able to grow.
One important thing to note about our membership is that we're never going to take cut files away from you. If you're a member, we are always releasing new cut files every single month. A lot of months we even have bonus collections. We just launched our largest collection ever this June which was packed with over 85 members' choice files. We definitely listen to what you're asking for to make the projects you really want to make.
Sign up today and get instant access to all of the cut files. You can download as many as you want! If you're a yearly member, you will even get a free commercial license to make money with your machine. As you may know, other die cutting websites only offer that personal license, so this is a huge bonus.
W are looking forward to having you as a member. Happy crafting!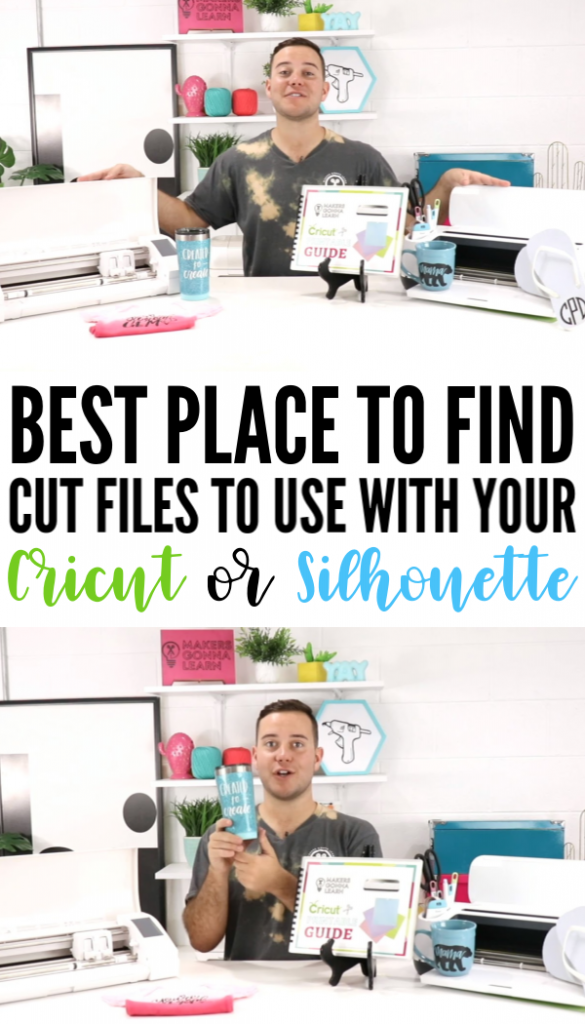 Tanner, Courtney, and the rest of the Makers Gonna Learn Team are all here because we love die-cutting and especially love sharing fun projects and tutorials with fellow makers. We are all great friends and are always having a blast when we are together- you will see this on camera, especially during live streams! We are here to inspire and support you in your crafting journey!