Butterfly Moss Wreath
Disclosure: Some of the links below are affiliate links provided for your convenience. This means, at no additional cost to you, we will earn a commission if you click through and make a purchase
This butterfly moss wreath is the ideal home decor item for spring. Hang it on a door or above your mantel for that perfect seasonal touch to give give you a "spring" in your step.
This is such an easy project to make but it's absolutely lovely and makes a beautiful gift. Bright and colorful, this wreath is simple to make with the help of your Cricut machine. We will take you through it step-by-step. Let's get started.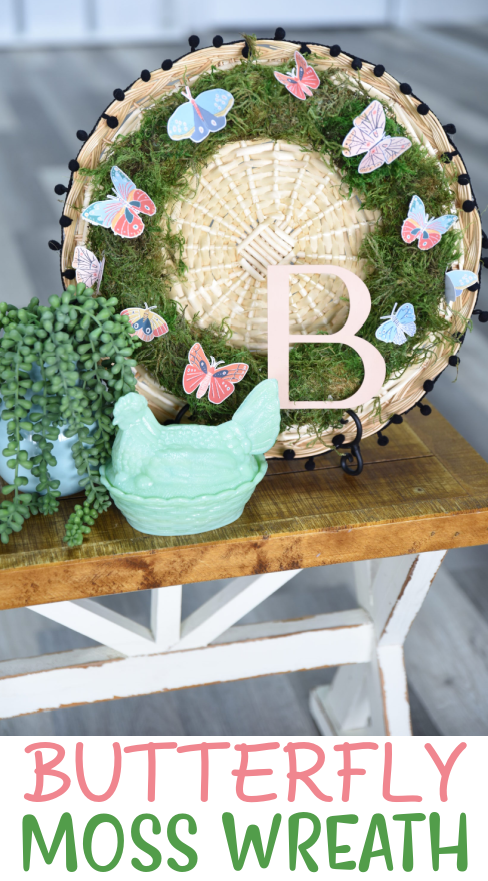 Butterfly Moss Wreath
Cut Files/Fonts Used: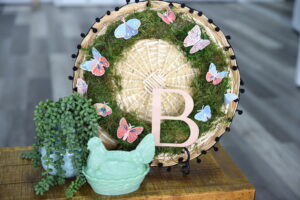 Supply Links:
Step-by-step Instructions:
Measure your wreath form and size your butterfly cut file in Design Space to fit well onto the wreath. We duplicated the cut file to have 2 different-sized butterflies.
Size your letter to fit well onto your wreath. Our letter is about 4" by 4.5".
Print the butterflies and cut them out on the correct material setting. Prep your mat for the basswood and allow your Maker to cut it out as well.
Paint your letter and while it's drying use your bone folder to crease all of your butterflies in the center.
Glue the moss to the front and sides of your wreath form.
Position the letter and the butterflies in any combination you like onto the wreath form. When you like the positioning start by gluing the letter in place, then move on to gluing your butterflies.
Tanner, Courtney, and the rest of the Makers Gonna Learn Team are all here because we love die-cutting and especially love sharing fun projects and tutorials with fellow makers. We are all great friends and are always having a blast when we are together- you will see this on camera, especially during live streams! We are here to inspire and support you in your crafting journey!