So, you have your new Silhouette Cameo machine and you're all set to start making some craft projects. Congratulations! We have lots of amazing Silhouette hacks to share with you!
There are two basic parts to making anything with your Silhouette die-cutting machine. One is the machine itself and the other is the Silhouette Studio software. These Silhouette Studio Tips for Beginners will help you get started. You'll be making all kinds of custom craft projects for yourself and to give as gifts in no time!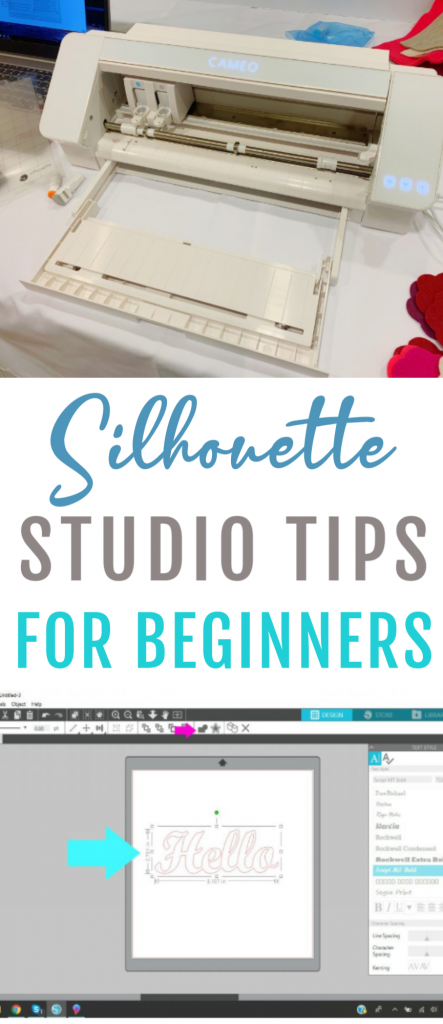 Silhouette Studio Tips for Beginners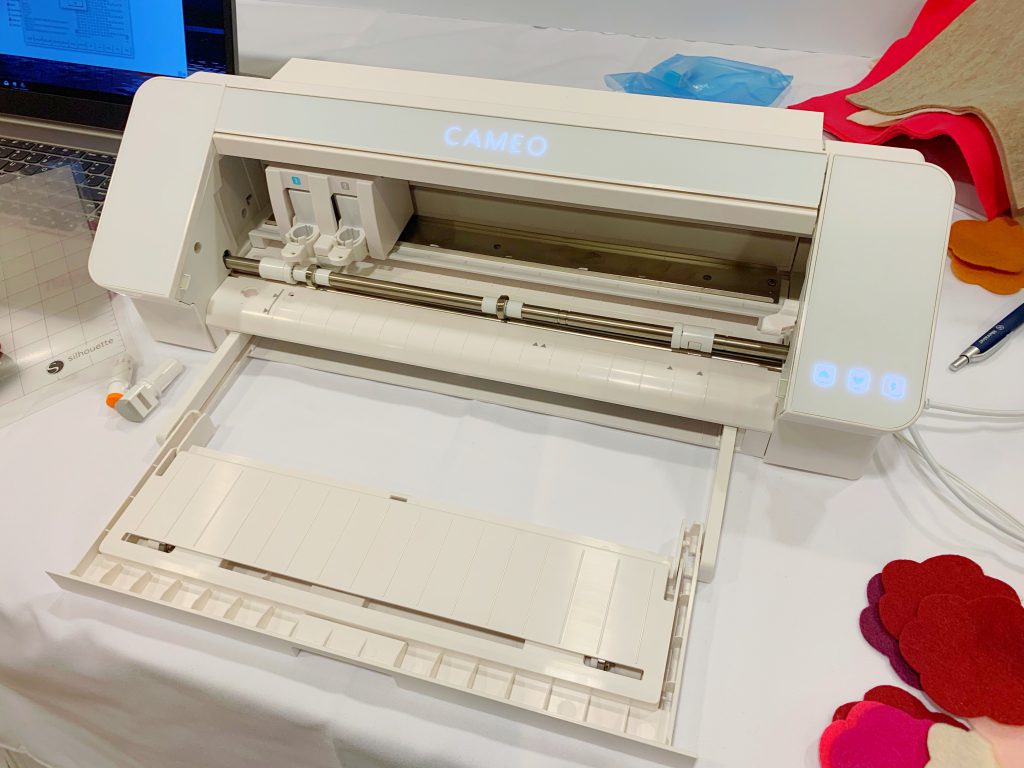 Working with Your Virtual Mat
The first step is to check out the "Reveal Mat" setting in the page tools box. This changes the white screen to a transparent one that allows you to see your cutting mat. "Reveal Mat" makes it so much easier to lay out your design. Then you can make sure it's going to fit properly onto your surface material.
Another tool we highly recommend using at this point is the "Reveal Grid Lines" setting. With this, you'll be able to see grid lines on your Silhouette Studio virtual mat which correspond with the grid lines on your cutting mat. This is so helpful for lining up your design perfectly!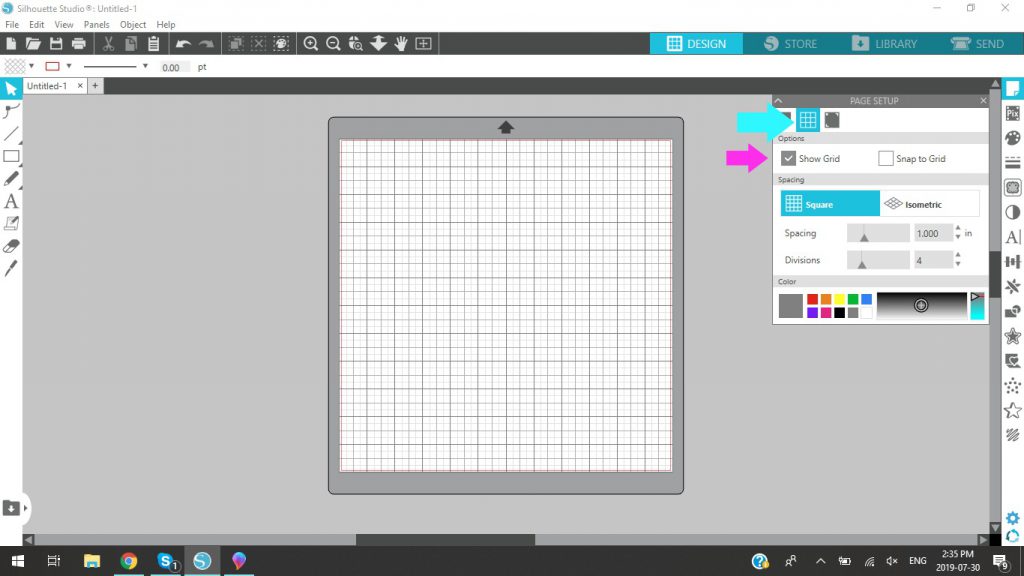 Using Cut Files
When you're ready to start designing, choose the cut file that you want to work with. You'll find this in your Silhouette cloud, right in the Silhouette Studio library.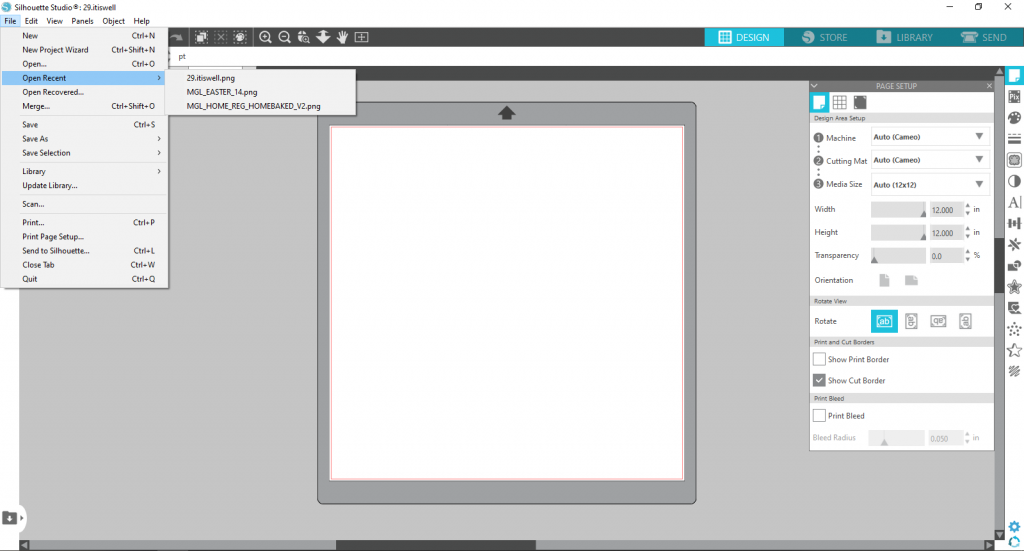 If it's a fairly new file that you want to access, it will be simple to find in your "Recent Downloads". When it comes to fonts, remember that all fonts installed on your computer can also be used in Silhouette Studio. Find these in your Text Style list.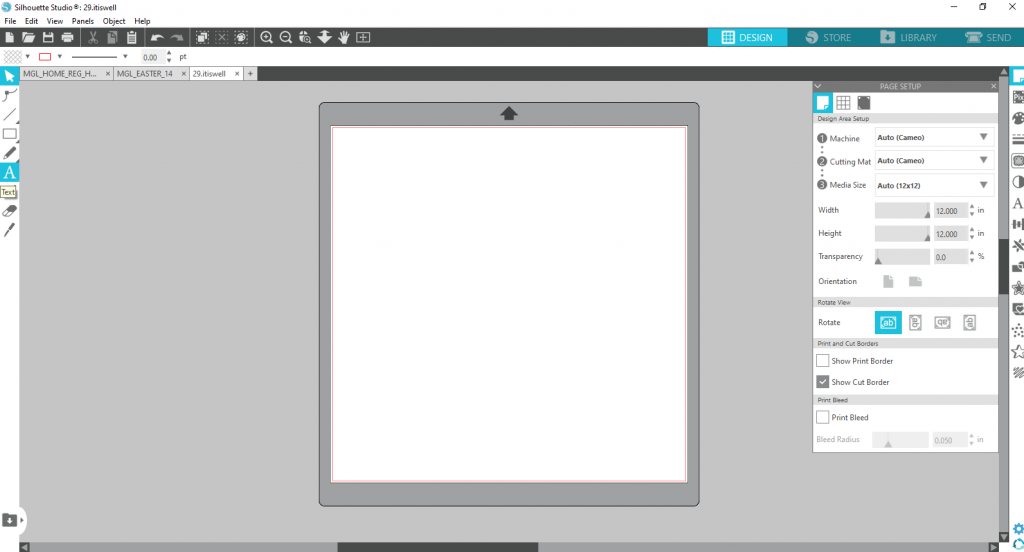 Working with Text
If you want to add text to your design, click on the Text Tool (the capital letter A) in your left menu bar. Click anywhere on your virtual cutting mat (the work area in Silhouette Studio) to create a text box. Start typing!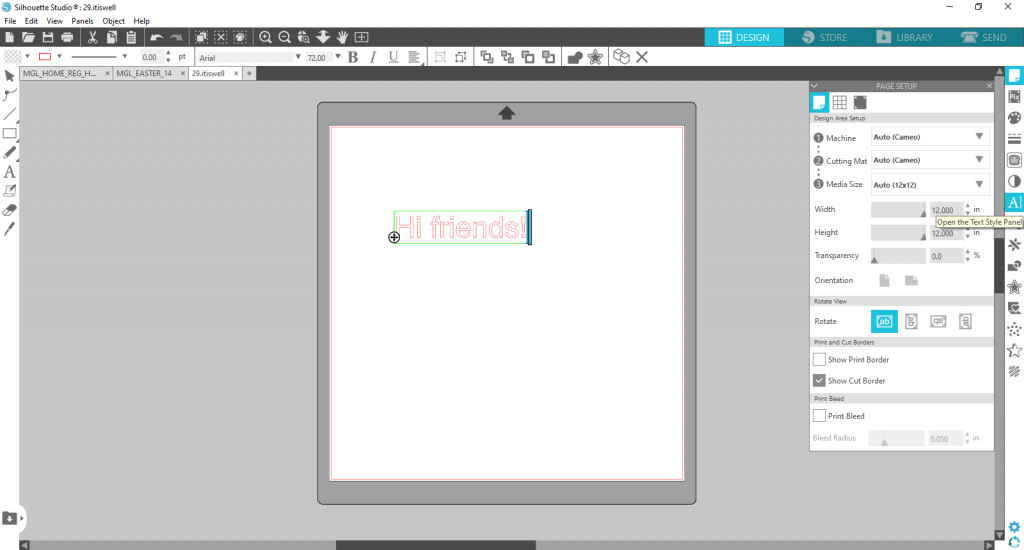 To make changes to your text, find the options for changing the font, alignment, size, line spacing, kerning, and so on in the Text Style Window on the right-hand side of your screen. You can also open it up by clicking the capital letter A in your top menu bar.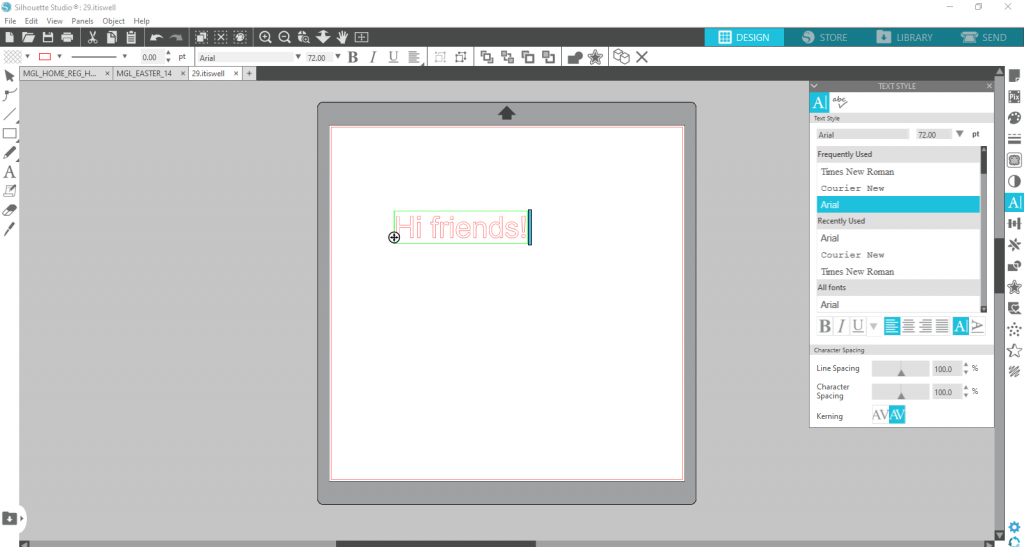 When working with text, some people find it helpful to change the default font and text size to what you want first. Then, as soon as you select the text box, what you type in will already be set according to your preferences. You can always change it later so you'll find your preferred way of working!
Another post you might like: How to Master Text in Silhouette Studio
Weld, Group, Ungroup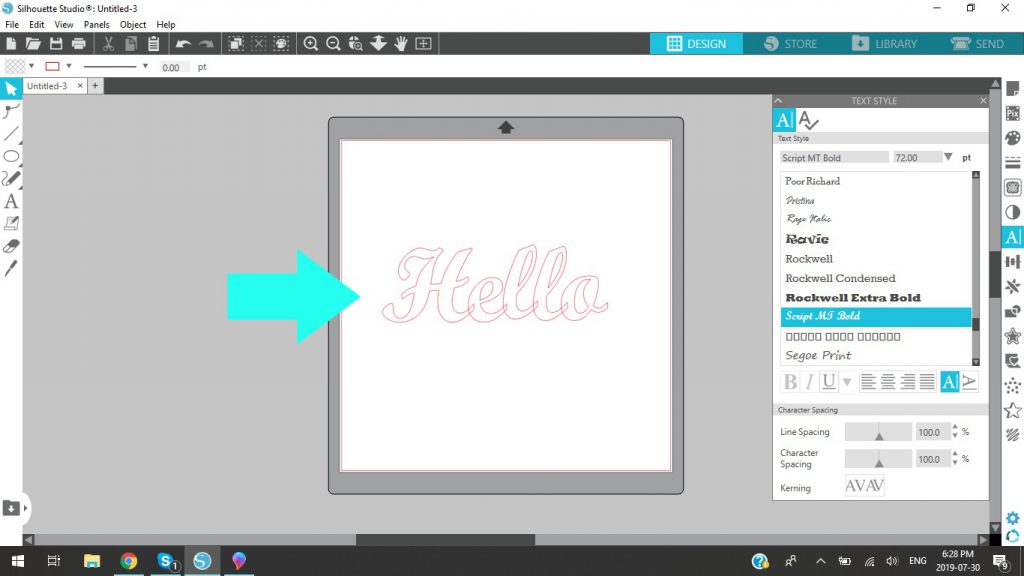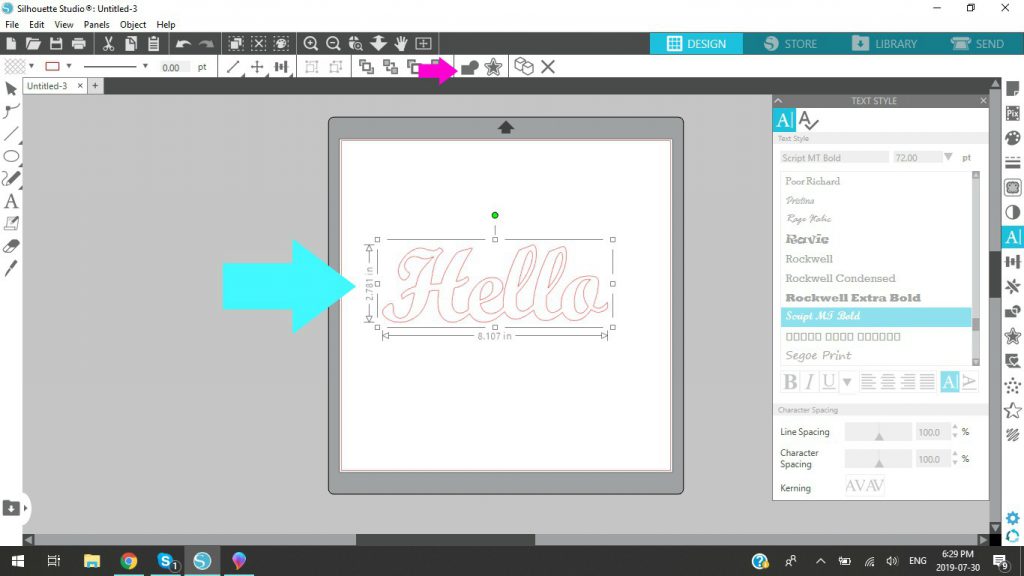 Next, if you're working with cursive (script) fonts, you're going to need to use the Weld function. The weld function allows you to take two or more overlapping shapes or text characters and join them into one solid continuous piece.
So, for example, when you want words written in cursive, you'll need to use the weld function so that they will be joined together into one whole word instead of as separate letters.
Sometimes after welding, you will need to use the group/ungroup function next. Grouping will bring the letters (or other shapes) back together into one group if needed. You will draw a box around the elements that need to be grouped back together and then hit "group".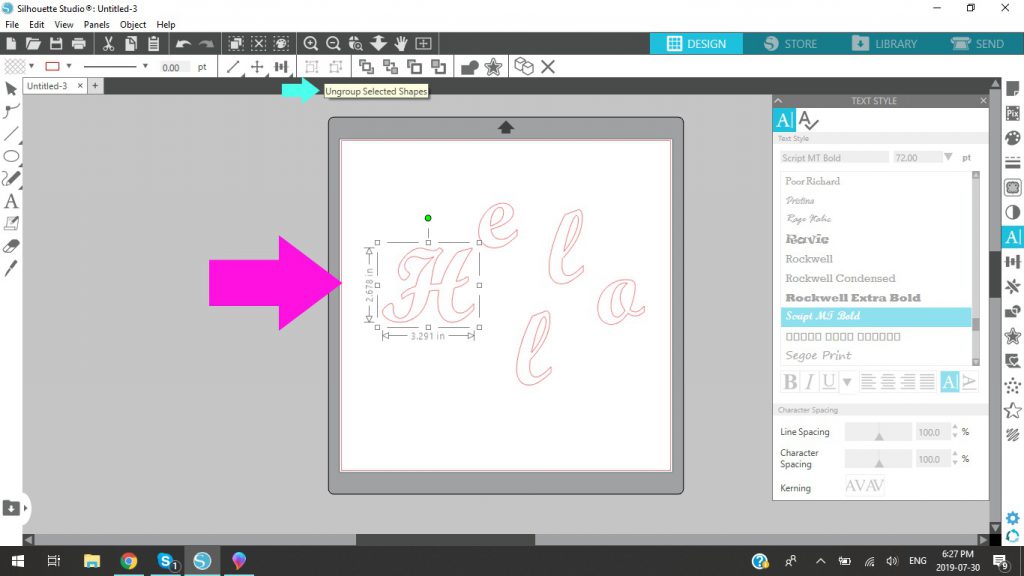 You can ungroup items as well. Perhaps you have a design with multiple elements and shapes in it and you'd like to separate some of them out. Ungroup allows you to do that.
Fixing Mistakes
Possibly the most important function of all in the Silhouette Studio, don't forget about undo. Make a mistake with your edits? Just press the undo tool along the top tool bar. Make a bunch of mistakes with your edits? Keep pressing to undo a whole bunch of edits!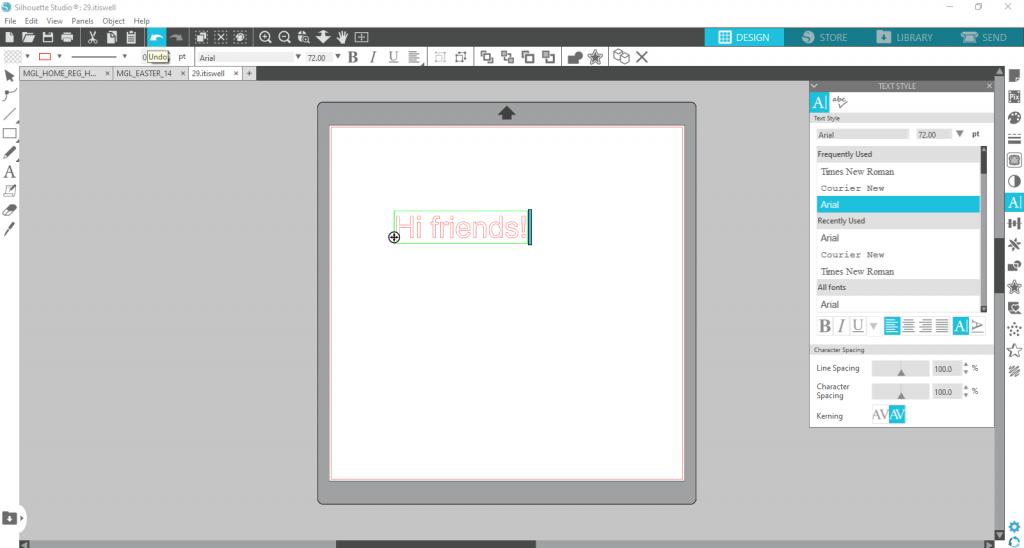 This is really handy if you want to play around and experiment with different changes to your design without having to start from scratch if you don't like them!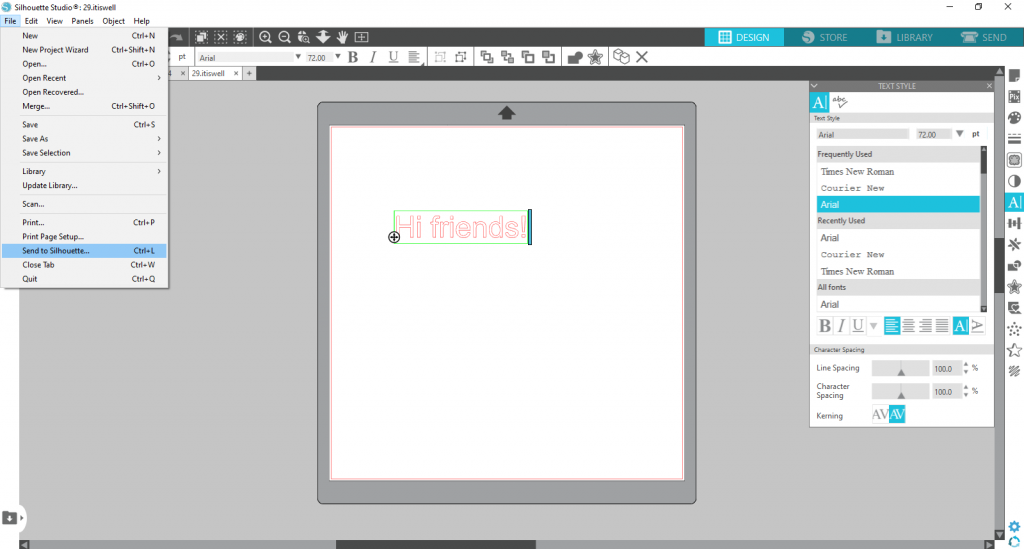 Doing a lot of cutting? How to change your Silhouette blade.
Time for Cutting
When you're ready to cut, you will need to choose your settings accordingly for cutting with a mat or without one. This is found in the "Page Setup Menu". You can choose "Cameo", "Portrait", or "None".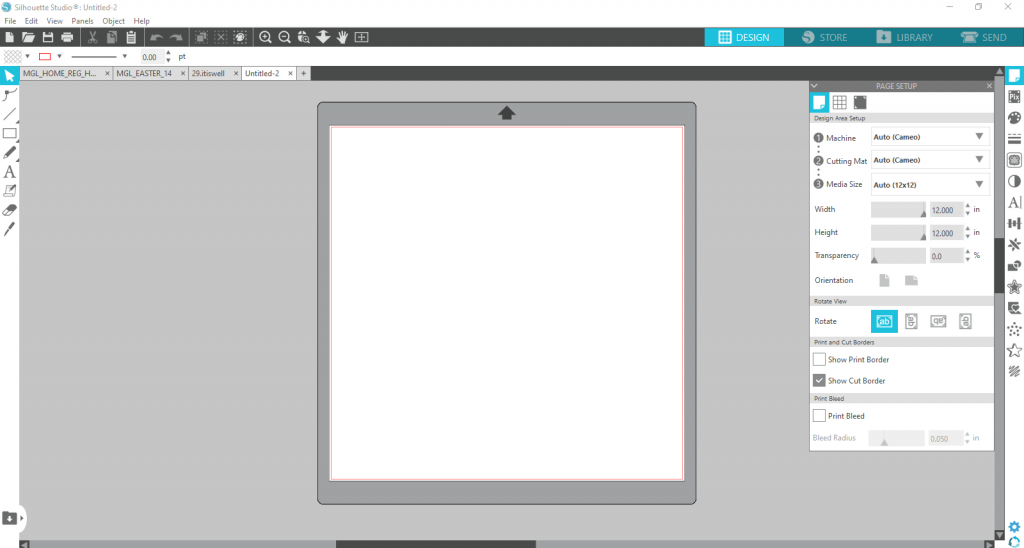 No matter whether you are using a cutting mat or not, you must also make sure to set the correct page size for the material you are using. Set the height and width needed in the "Design Page Settings" window.
Select your design and in your Send tool (top tool bar), choose "Cut". You should now see some red cut lines on your design. This is indicating where your Silhouette machine is going to make the cuts. You need to choose the material you are working with in the Send panel.
Silhouette's recommended cut settings will be displayed. We suggest leaving their default settings in place while you are a beginner. They are almost always the best settings anyway! Once you have some experience, you'll get a feel for any changes you might want to make.
Using Silhouette Studio to create your craft projects is not as difficult as you might think! It's easy to look at it and get overwhelmed but with some simple beginner tips, you'll be creating in no time.
In time, you may find that the upgrade to the Designer Edition of Silhouette Studio is worth the one-time investment. There are some really useful functions available only in Designer Edition that you'll probably want to have.
Now that you have these Silhouette Studio Tips for Beginners, what are you going to make today?
Another great post you're going to love: Silhouette Hacks You Probably Didn't Know