Folks, we have had a huge Cricut Update and it has made some significant changes to Cricut Design Space. Don't worry! While it may feel overwhelming at first, we will help you understand these changes and start using them in your crafting.
It will take a bit of practice to get used to these changes but Cricut has added some great new functions in Design Space. In this post and video, we'll share what those changes are and how to use them.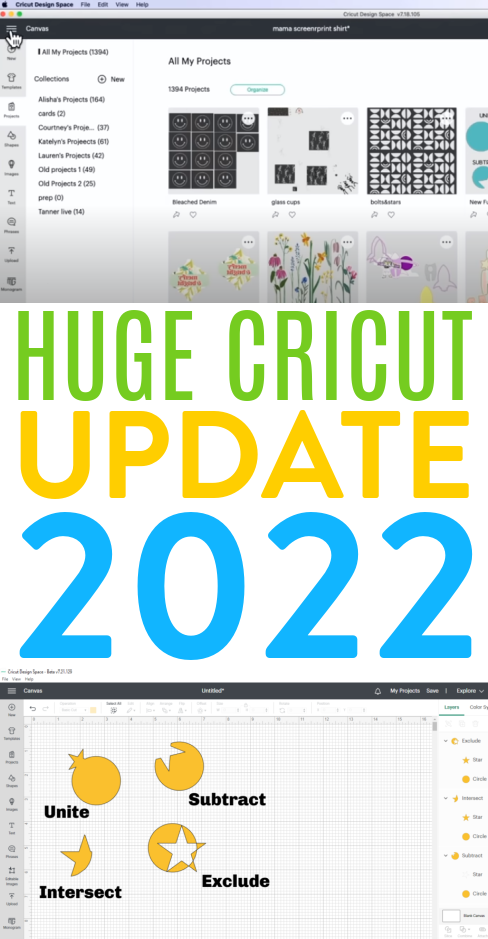 Huge Cricut Update 2022
With the new update, not only do you have Weld and Slice, but now there are some more functions to allow you to customize your designs even more!
Files used in this tutorial:
How to Update Cricut Design Space: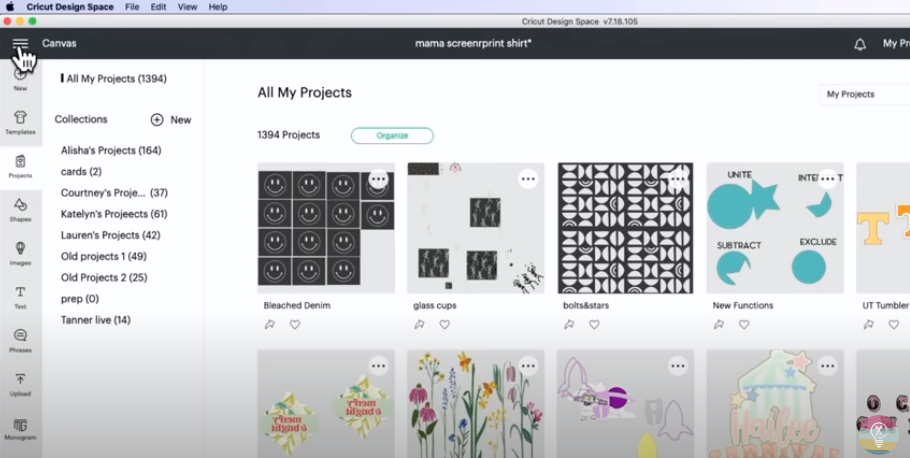 If you haven't updated already, you may find that when you open Cricut Design Space, there is an update waiting for you. If you don't see one, click on the lines to the left of the word Canvas (upper left corner of your DS screen).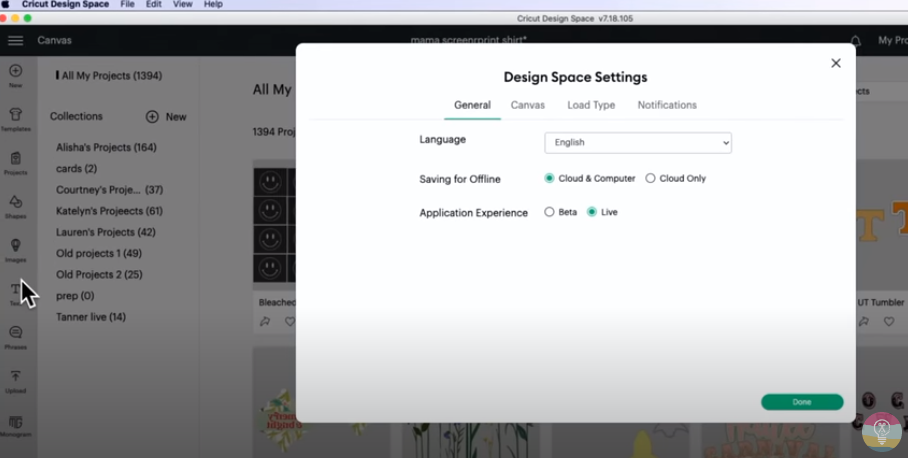 Then you can click on Beta and Done. This will switch you over to the latest version of Design Space. Note that your Design Space may restart so be sure that you have saved anything on your canvas before proceeding.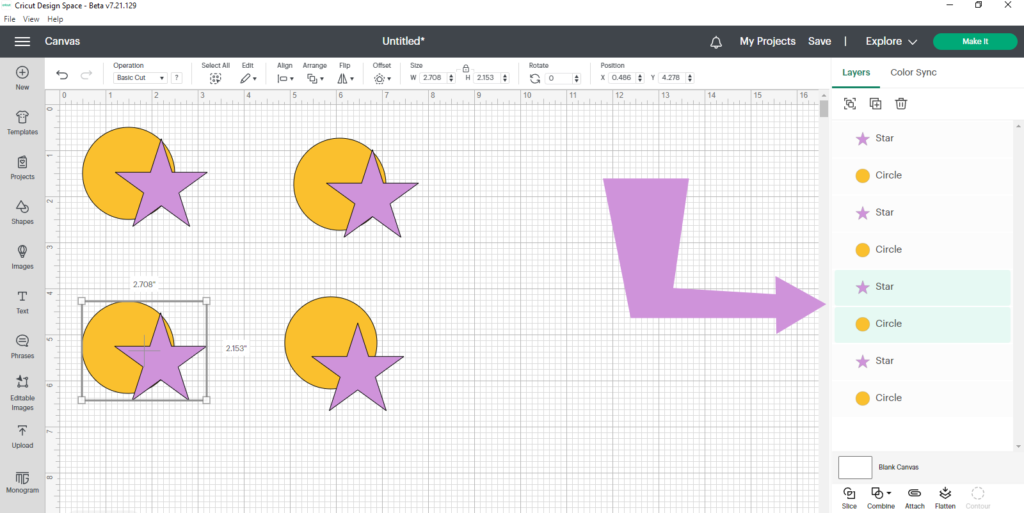 As always, we suggest that as you're working in Design Space, you check the Layers Panel to see what's going on with your design.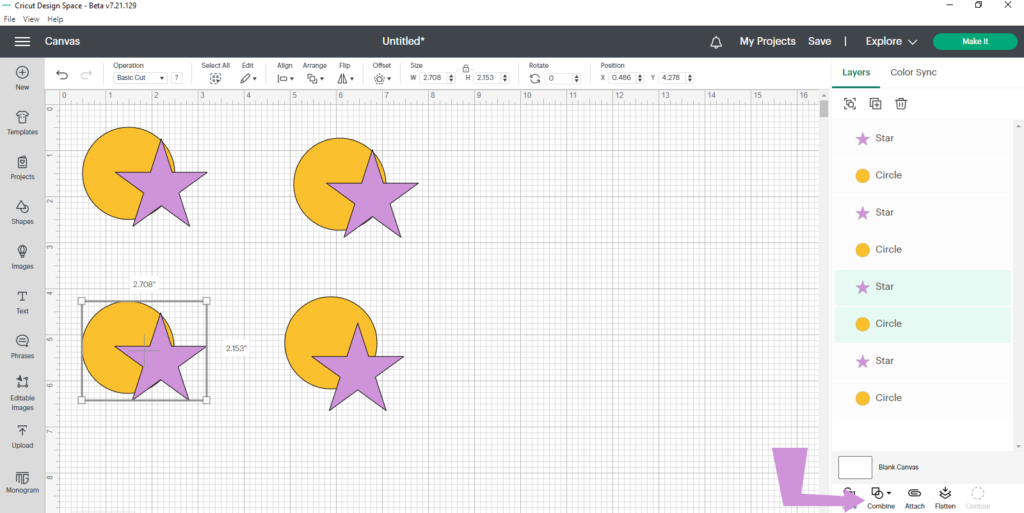 In the lower right hand corner, at the bottom of the Layers Panel, you'll find the new Combine menu. This is where Weld is now located, along with some new functions: Unite, Subtract, Intersect, Exclude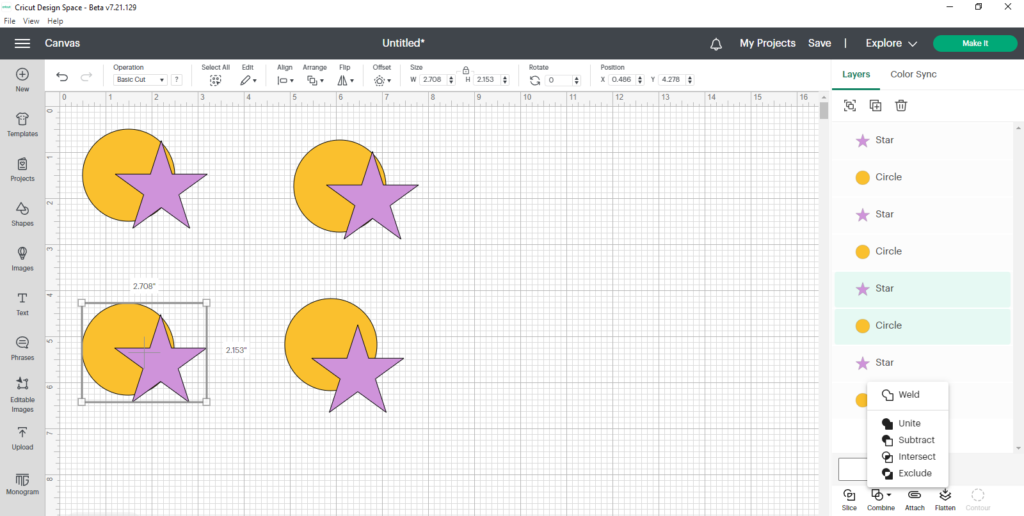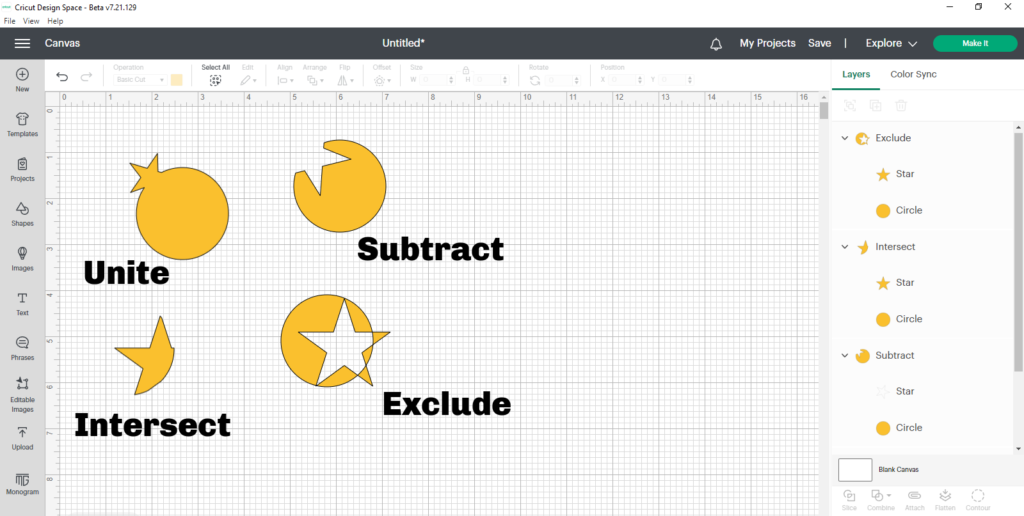 UNITE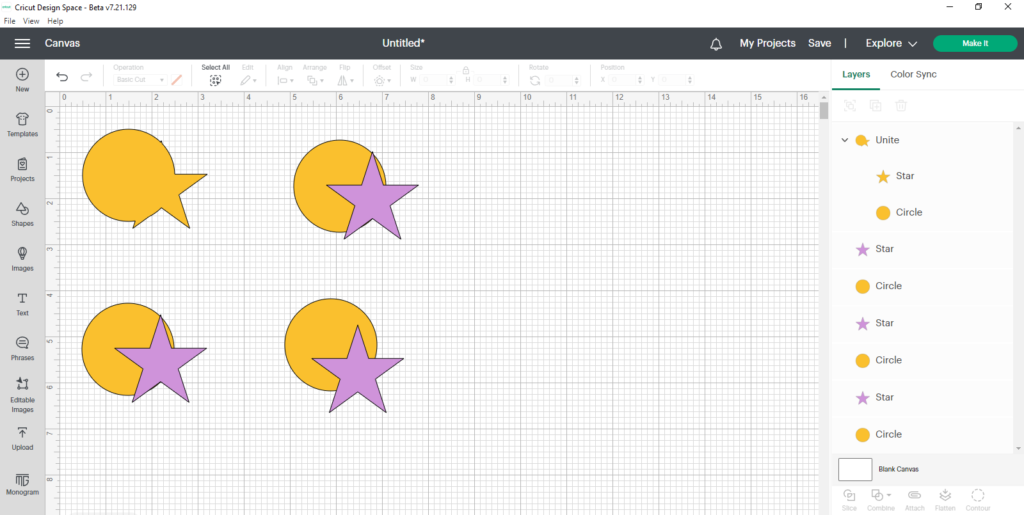 Unite is similar to Weld except that you can undo it at any time. When you weld elements of your design together, they join together as one layer. With Weld you can only undo the action if it's the most recent operation and you haven't saved your design.
Another key difference between Unite and Weld is that with Unite you can only join two layers together. With Weld, you can do as many as you want.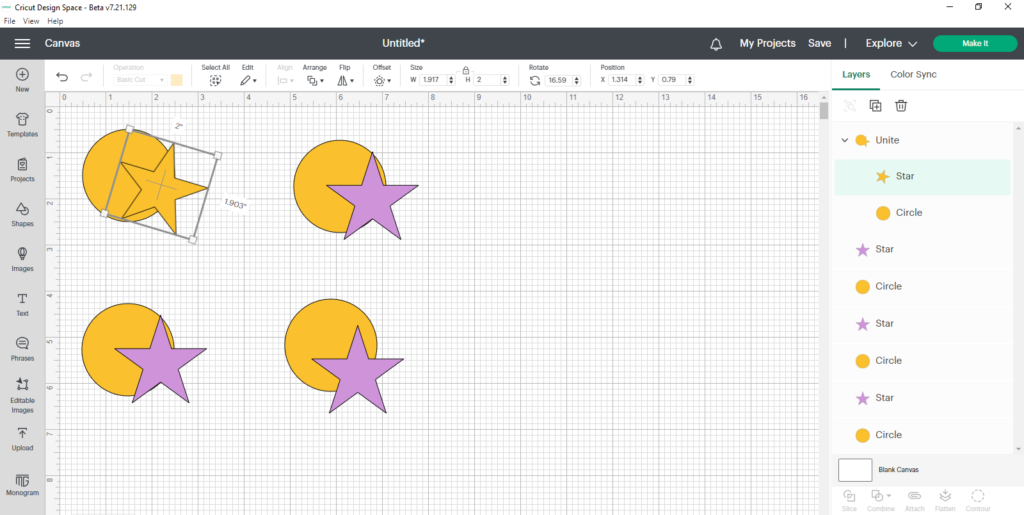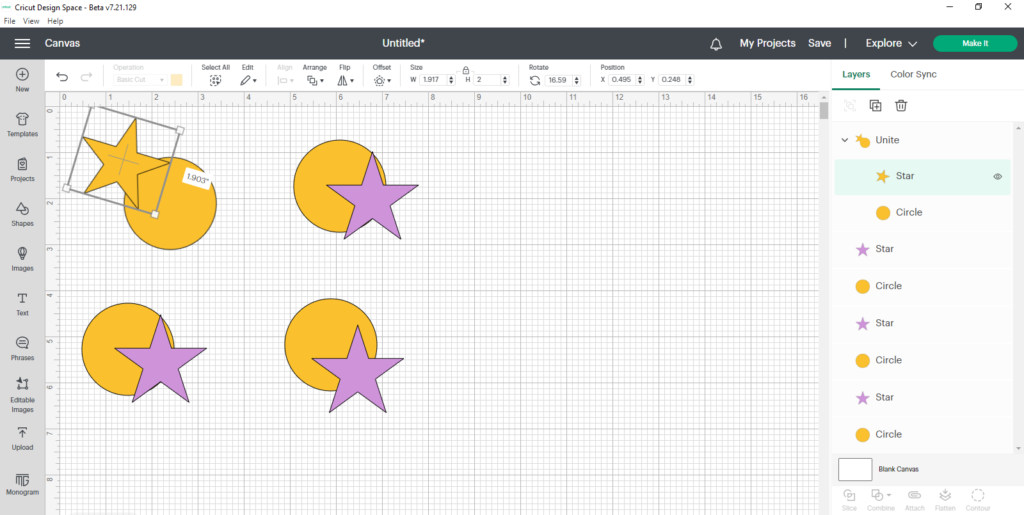 Unite allows you to unite and undo at any time. In addition, although it will cut as one layer, in Design Space, if you use Unite, you can still work with the parts you united as separate layers. For example, you can still move them, rotate them, resize them, and so on.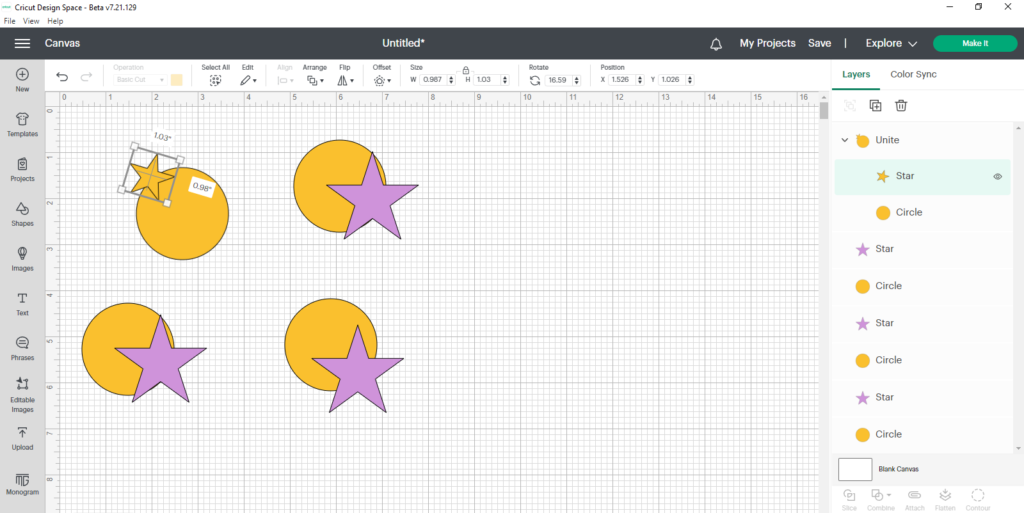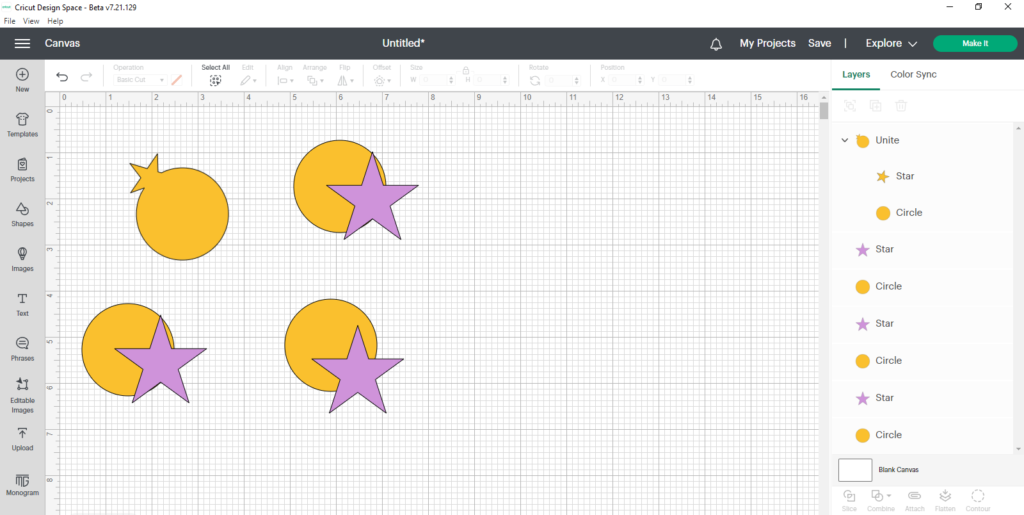 To do this, click on the layer of the united design that you want to adjust in the Layer Panel. Once you've finished and clicked away, it will go back to a single united design on your canvas.
SUBTRACT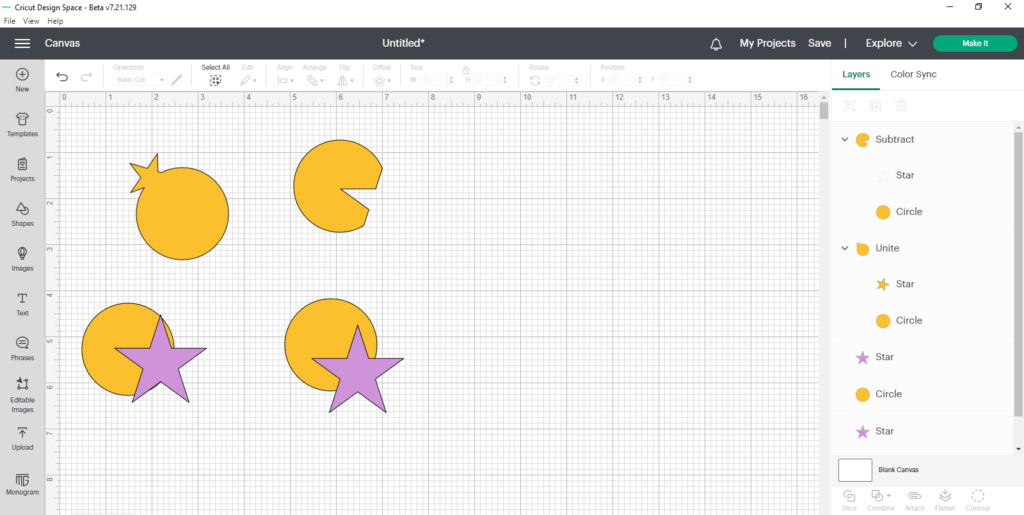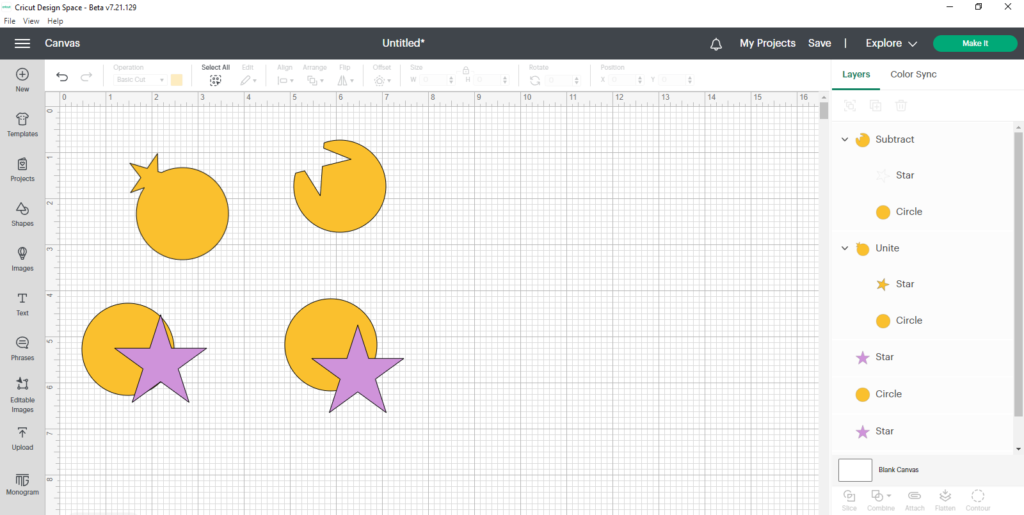 With Subtract, it will slice the top layer out of the bottom layer. It's similar to the Slice function. However, like with Unite, you can select the layer in the Layers Panel and still adjust the size and positioning of it.
INTERSECT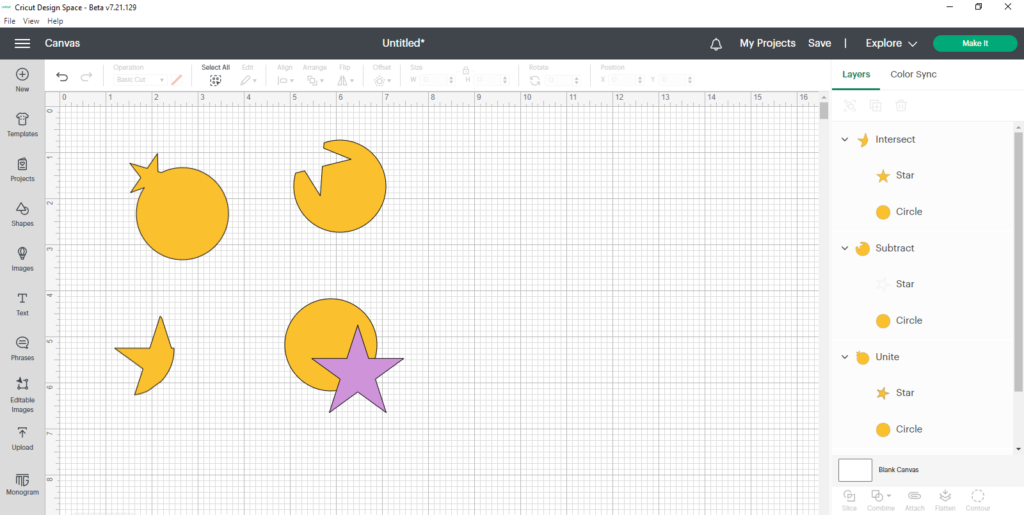 By using Intersect, Design Space will leave only the parts of the shape that overlap. Once again, you can select and adjust the layers in the Layers Panel.
EXCLUDE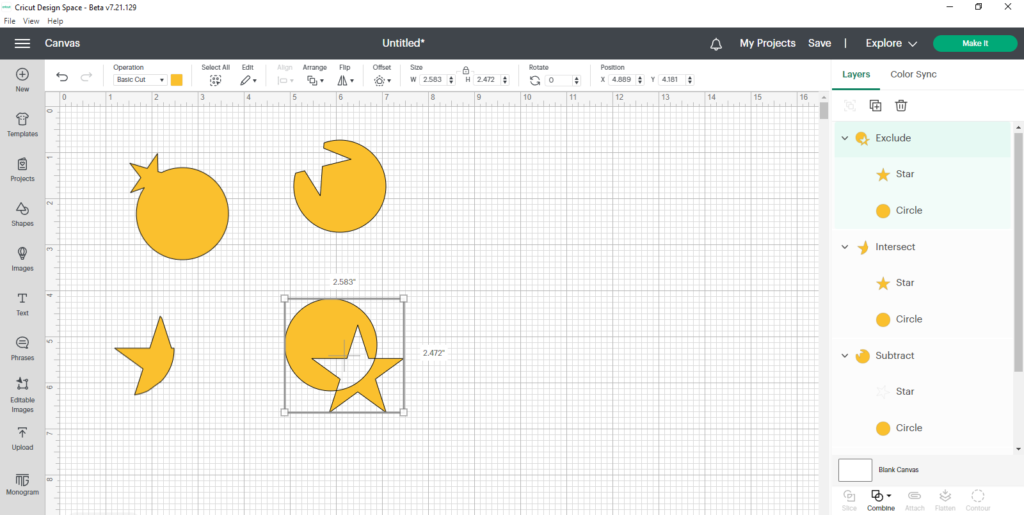 Exclude is basically the opposite of Intersect. If you use Exclude, Design Space will slice out the area where the layers overlap.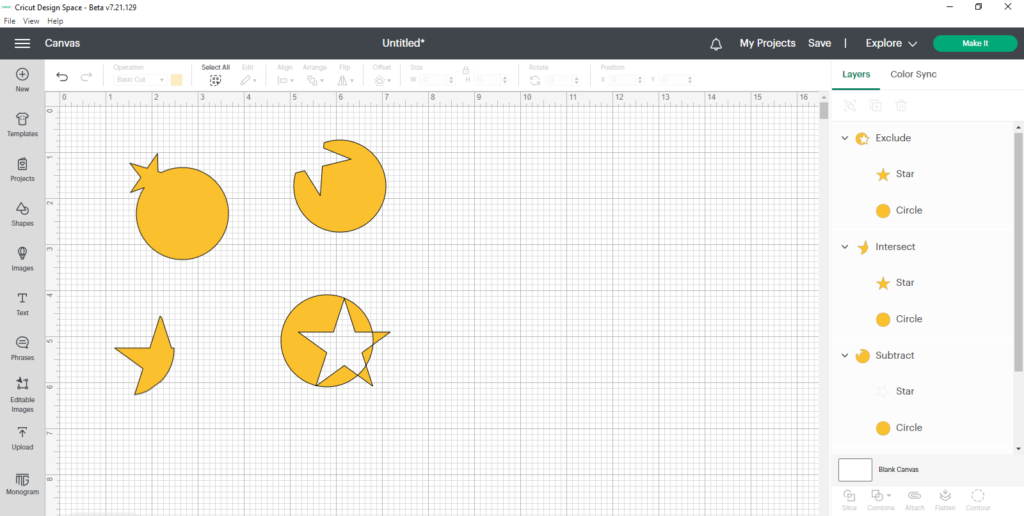 As with the other functions, you can still move around and resize the elements in the design even after using Exclude.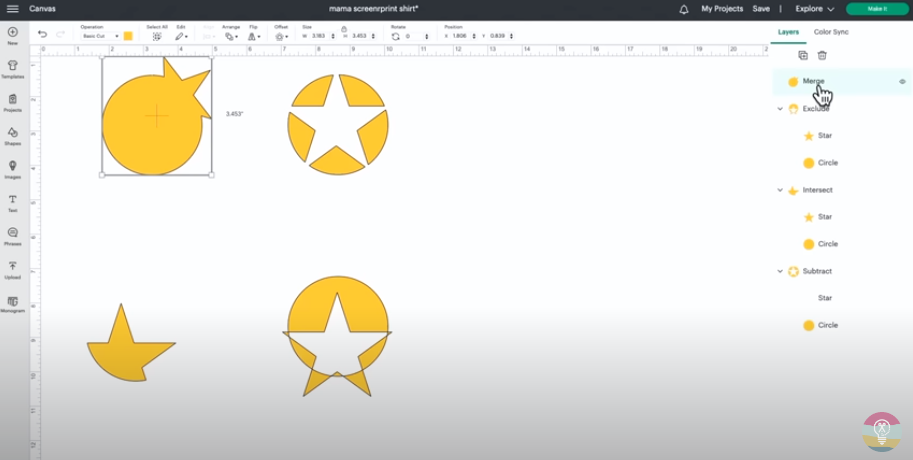 MERGE
We aren't really sure of why exactly we'd want to use Merge at this time, but are predicting that it may be something Cricut added to Design Space because it will be useful in the future. Essentially, you can select layers in the Layers Panel and merge them together. It's important to know that once you do this, it is permanent and there is no way to "unmerge" them.