Choosing the Right Paper
When it comes to cutting paper and making paper projects with your die cutting machine, sometimes choosing the right paper or cardstock can be confusing. What weight do I need? What type do I need?
If you're trying to figure out which type of paper is right for your specific project, we have a handy dandy guide for you here. We'll go over the best types for various crafts so you can make an informed decision and have success with your Cricut paper craft projects.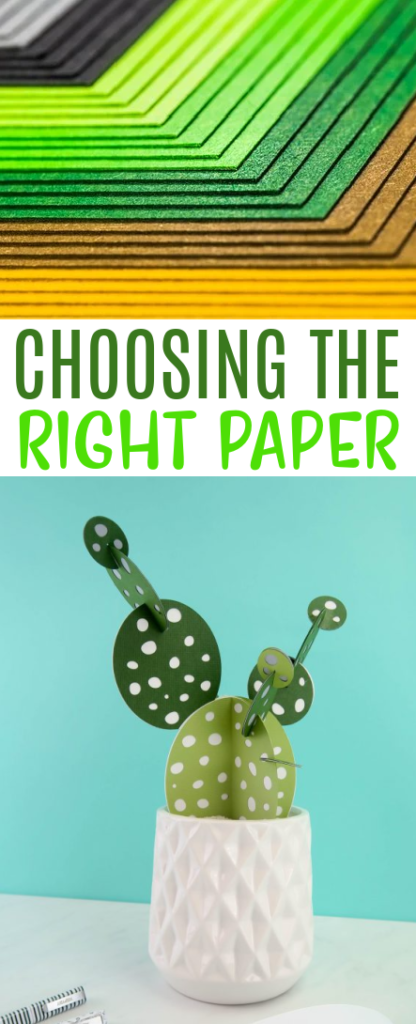 Choosing the Right Paper
There are several factors to take into account when choosing the right paper for your craft project. Think about things such as:
Will you be folding the paper and looking for a nice, crisp crease?
Do you need paper that is sturdy enough to hold up to layers of embellishments glued on without buckling?
If you're creating a 3D item, do you simply need a paper that will hold its shape well or are you making something like a box that needs to be strong enough to hold things in it?
Are you planning to do any embossing on it? Paper that is too thick or thin won't take the embossing well.
Will you be adding quite a bit of moisture to the paper through adhesives or with water (for example, when watercolor painting).
Are you going to cut the paper with a die cutting machine? If so, which machine (for example, Cricut Maker or Cricut Explore)?

Which Paper Weight Should I Use?
Paper weight may be expressed in pounds (in the US as well as some other countries) or in grams (in the UK as well as some other countries). If you find paper measured in a weight system you aren't familiar with, this handy conversion chart will help you switch it to the system you know.
When you need a piece of paper for a project, consider the project you're making and what exactly that piece of paper will be doing in that project. Is it acting as a base for a card you plan to cake with embellishments? You'll want to choose a heavier weight cardstock. Is the piece of paper acting as a border for a picture? A lighter weight paper will suffice. Generally, paper weight ranges from 10-140 lbs.
Cutting pressure setting chart for Cricut
Scrapbook Paper
Scrapbook paper tends to be a medium weight paper – around 60-65 lbs. Often found in plain solid colors as well as a wide variety of patterns and designs. You can also find these papers with foil accents, flocked accents, glitter, and more.
This is generally best for making embellishments and layering. Works well for die cutting. A little too light for use as greeting card bases.
Can be cut with any Cricut machine. Use fine point blade.
Construction Paper
This is the colored paper that is often found in children's art supply sections of stores and in classrooms. It is pretty and vibrant, but unfortunately is quite prone to fading. You can find some construction paper that is better quality and longer-lasting than others, but this is rarely our choice for any craft projects.
Some construction paper is so textured that it can result in "bumpy" folds instead of smooth creases. It's important to bear that in mind if you choose to make any crafts with it.
Cheaper construction paper tends to be quite lightweight and can tear easily, while the more expensive brands are closer to a medium weight paper.
Can be cut with any Cricut machine. Use fine point blade.
Kraft Paper
Kraft paper is that brown paper that you'll see being used to make paper grocery bags, as packing material, or to wrap packages for mailing (♪"brown paper packages tied up in string"♪). Butcher's paper is also a type of Kraft paper (either plain or waxed).
You can buy Kraft paper by the sheet or on rolls. It can be bleached to lighter shades or even white. It's great to use for homemade gift wrapping paper, in projects where you want a rustic appearance, or even as notebook or journal covers.
It's a lighter weight paper – standard is 40 lbs although this can vary. Lunch bags tend to be on the lighter side but grocery bags are often heavier.
Can be cut with any Cricut machine. Use fine point blade.
Tissue Paper
Tissue paper is a light weight paper that is quite thin and fragile. It can tear easily. This is the paper that is often used to wrap up fragile items to add extra cushioning. to wrap around delicate fabrics, and to place in gift bags.
Basic tissue paper has a weight of around 4-13 lbs.
Works well for creating paper flowers, large pompoms (the kind you hang up as party decor), and for layering in collages (it's so thin, the colors will show through and blend together).
Best cut with Cricut Maker. Use rotary blade.
Crepe Paper
This is a type of tissue paper that has been given a thin coating that makes it thicker and sturdier than standard tissue paper. It is still fairly lightweight. It has been gathered, resulting in a kind of crinkled texture and it stretches easily.
Crepe paper has a weight of about 22-55 lbs. The 22 lb. paper is considered "lightweight crepe paper" or sometimes described as "Lia Griffith crepe paper".
You are probably most familiar with crepe paper being used for party streamers, but with its flexibility, stretchiness, and relative sturdiness when being manipulated, it is often used to create beautiful paper flowers.
Best cut with Cricut Maker. Use rotary blade.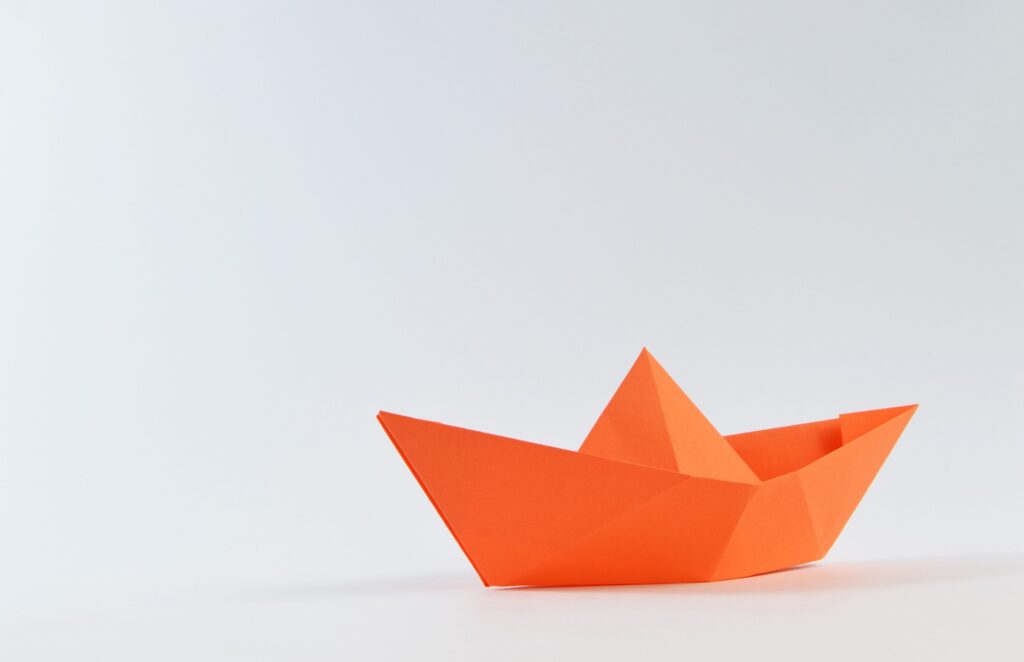 Origami Paper
Origami paper is thin, easily folded, and holds creases quite well. It generally is colored or patterned on one side and white on the other, but you can sometimes find double-sided origami paper.
Its use is quite obvious – it is used for creating folded Origami shapes. However, it's a nice light paper that comes in some beautiful colors and patterns so it can be used for creating embellishments and layering when doing scrapbooking or making greeting cards.
Generally available in weights of about 19-24 lbs.
Can be cut with any Cricut machine. Use fine point blade.
Mulberry Paper
This is a handmade paper that is made from the fibers of the mulberry plant. It's quite lightweight but the fibers in it make it quite strong and durable.
It has a natural look to it (you can see the fibers in it) and is a bit rough in texture. Great for use in scrapbooking and cardmaking to add dimension and texture.
Weight is approximately 26 lbs.
Best cut with Cricut Maker. Use rotary blade.
Vellum
Vellum is a translucent paper that is usually quite thin and lightweight. The thinnest is about 17 lbs. and standard weight for vellum is about 48 lbs. but it can go right up over 100 lbs.
Because of it's translucent nature, this is a specialty paper that tends to be used in layering for greeting cards, scrapbooking, and in particular, for wedding invitations. Vellum can also be used as tracing paper.
Can be cut with any Cricut machine. Use fine point blade.
Cold Press Paper
Cold press paper may also be labelled as "watercolor paper" because that it often what it's used for. Many papers are created through a heated pressing technique, but as implied by its name, cold press paper is pressed without any heat.
This makes the paper more textured (it has "more tooth" to it) and it absorbs water well. If you're planning on adding a lot of moisture – ink, paint, water, even a lot of liquid adhesive – this is a good choice. On the other hand, if you need a flat surface to draw on or add HTV to, this is not your best option.
The most common weights for cold press/watercolor paper is 140 lbs. and 300 lbs.
For the thinner watercolor paper, you can use your Cricut Maker or Explore and the deep cut blade. For anything thicker than that, you'll want to use your Cricut Maker and the knife blade.
Cardstock
Most people are familiar with what cardstock is, but just in case, we will define it for you here. It is heavier than printer paper and lighter than cardboard. You can buy cardstock in a variety of textures, colors, finishes (glossy, matte, glitter, etc), and patterns. You can also find cardstock that is acid- and lignin-free making it perfect for scrapbooking.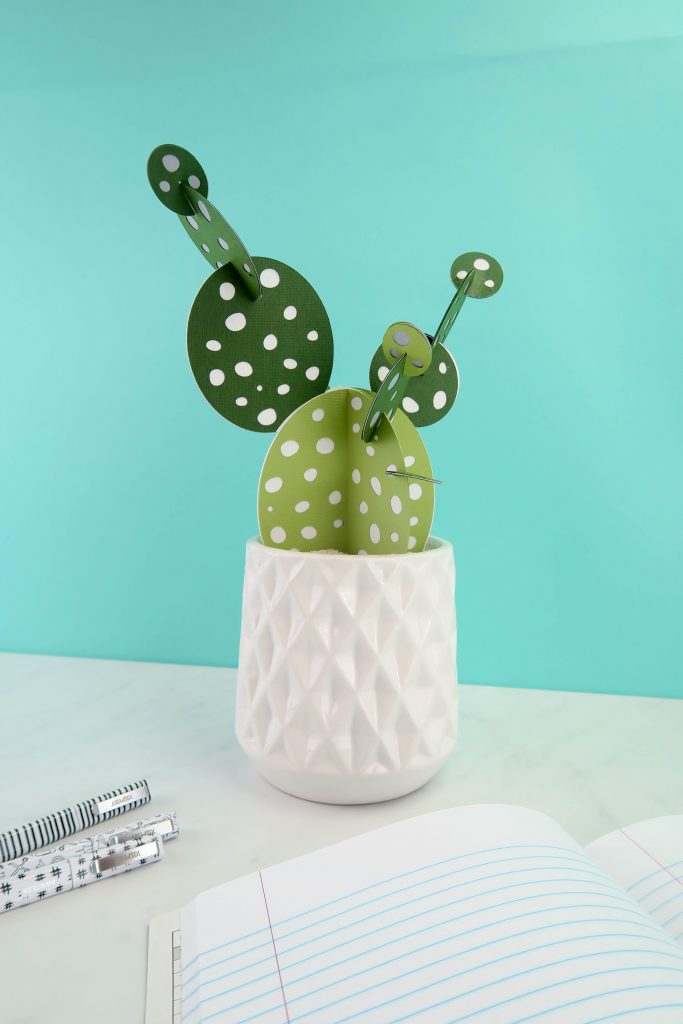 Cardstock can range from 65 to 110 lbs. with 80 lbs. being the most common. It holds the weight of adhesives, embellishments, and other layers quite well.
We often use cardstock for the bases of greeting cards and some 3D paper die cutting projects.
Cut with any Cricut machine and the fine point blade.
Chipboard
Chipboard is even heavier than cardstock. While cardstock may be seen as being more of a type of heavy paper, chipboard is often viewed as a type of a light to medium cardboard.
It frequently comes in the same color as typical Kraft paper, but you can also find white chipboard readily available. It works well when you need an especially sturdy base such as for the covers of a book.
Chipboard generally ranges in weight from 200 to 240 lbs.
Cut with a Cricut Maker and the knife blade.
Corrugated Cardboard
You're probably most familiar with corrugated cardboard with its use in shipping boxes. It's made of two layers of paper with a piece of ridged paper in between. This results in a stiff, heavy type of cardboard.
The typical weights of corrugated cardboard are 85-100 lbs. Because it is such a stiff cardboard and is made of several layers, it can be trickier to cut out by hand than most paper and cardboard products. You'll generally get the best results by using a craft knife, like a Cricut TruControl knife.
Since it is a sturdy cardboard, you can use corrugated cardboard to make toys (like dollhouses, rockets, and cars) and furniture. Many people like to use the ridged center part to add texture to scrapbooking, cardmaking, and mixed media art projects.
Cut with any Cricut machine and the fine point blade.
Acetate Paper
Acetate is a paper that has a smooth, plastic-like feel to it. It's often completely transparent, but you can buy it in colors or patterns that are mostly transparent too.
This is often used to create shaker cards, pocket pages, page protectors, windows on greeting cards or scrapbook pages, and other such items. You can even make clear 3D boxes with it.
It is a medium weight paper, generally around 90 lbs.
Cut with any Cricut machine and the fine point blade.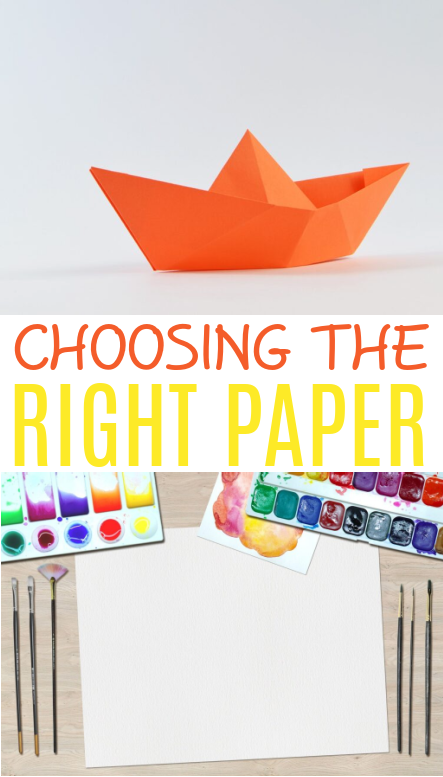 Choosing the right paper for the project you're making is one of the first steps in achieving success with your papercrafts. Be sure to pin this post so you can refer back to it anytime you need to and make the best choice.
Tanner, Courtney, and the rest of the Makers Gonna Learn Team are all here because we love die-cutting and especially love sharing fun projects and tutorials with fellow makers. We are all great friends and are always having a blast when we are together- you will see this on camera, especially during live streams! We are here to inspire and support you in your crafting journey!