Craft Hacks That Cost Nothing
When you're a frequent crafter like we are, you know that crafting can get expensive. There are ways to save money on craft supplies though and today we want to share some of our favorite FREE craft hacks with you.
With our craft tips and tricks, you'll be able to save money on your materials so then you can afford to make more crafts. And, if you're starting a craft business, cutting down on craft material costs is a great way to increase your profit margin.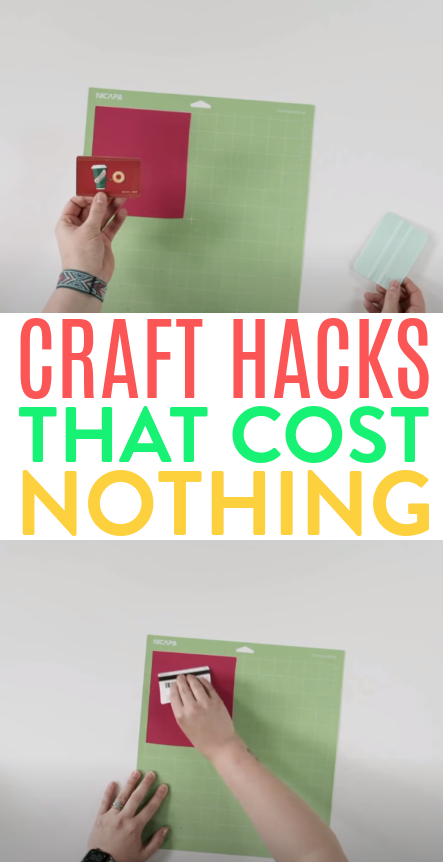 Craft Hacks That Cost Nothing
We have some fantastic craft tips and tricks for you here that we can't wait to share with you. You likely have many of these items already around the house so they're perfect when you need something in a pinch.
Use a gift card for burnishing vinyl.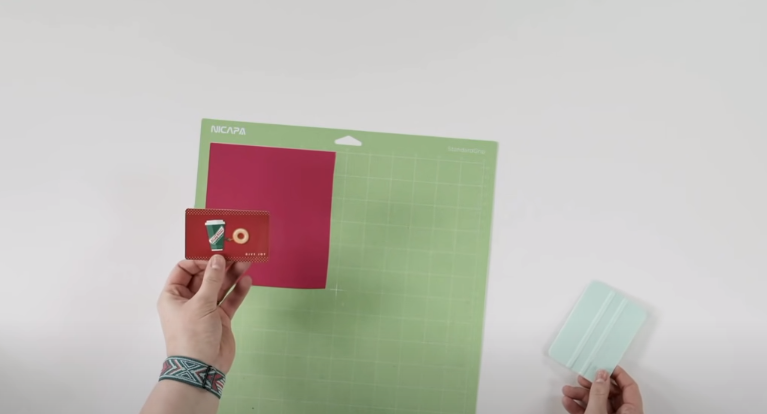 The great thing about those old gift cards you might have lying around or still hanging out in your wallet is that you can use them in so many different ways for crafting purposes. We love to use them for burnishing because they're made of a flexible plastic and are a decent comfortable size in your hand.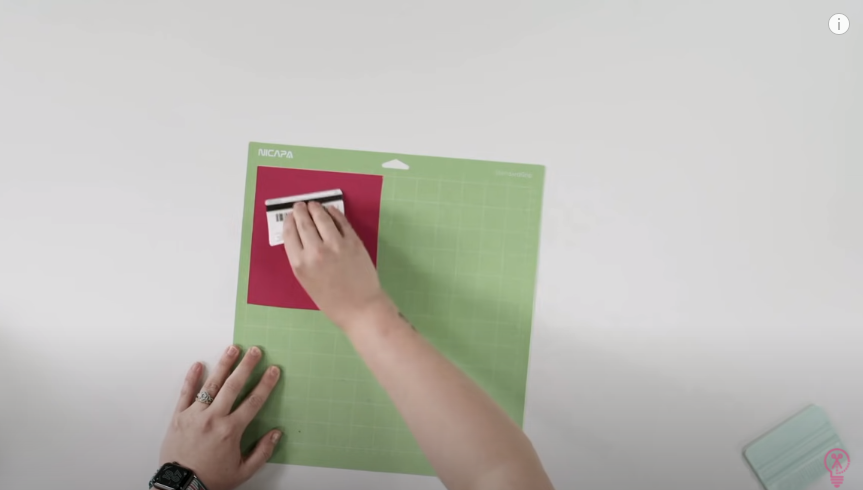 Of course, we still love our 143Vinyl squeegees and they're quite inexpensive, but if you're just starting out or maybe you lost your regular burnishing tool, a gift card will work quite well.
Make your own Pin Pen tool.
We love our Pin Pen tool, but we know that some of you aren't able to purchase them where you live. You might also be unsure of how much you would use this tool and would love to try one out first.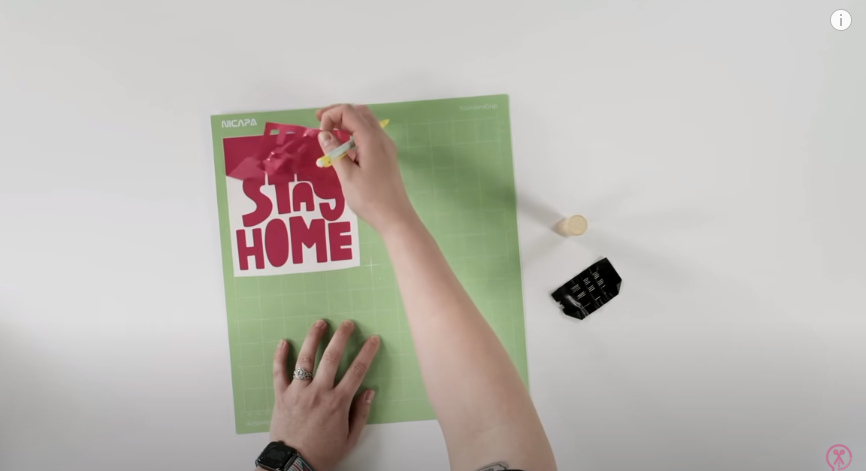 Well, you can make your own pin pen type tool at home. Simply grab a mechanical pencil and a sewing needle. Remove the lead from the pencil and instead, insert the sewing needle.
You want to make sure it's a snug fit so that it stays in place as you use it for weeding. This makes a great weeding tool for small intricate areas in particular. Because of the way you can click a mechanical pencil to move the lead in and out, you can also move the needle all the way up into the pencil for storage and safety purposes.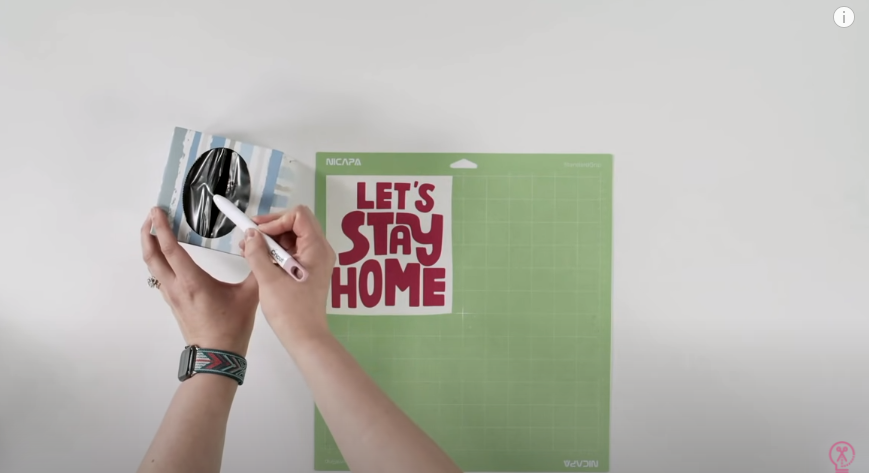 Use a tissue box for weeded vinyl pieces.
Yes! This is such a great way to gather up all those little weeded bits of vinyl so they're not sticking all over you, your work surface, or maybe even your craft project.
We like to use something like a tissue box when weeding especially large designs with a lot of little pieces. It's a great way to keep them contained until you throw them out.
If you don't have any empty boxes lying around, grab one that still has tissues in it. You can easily open it up along a seam and remove the tissues. Place them in your decorative tissue holder or lay them in a pretty basket. Then, you can use your ATG gun to tape the box back together and you're all set to use it for crafting.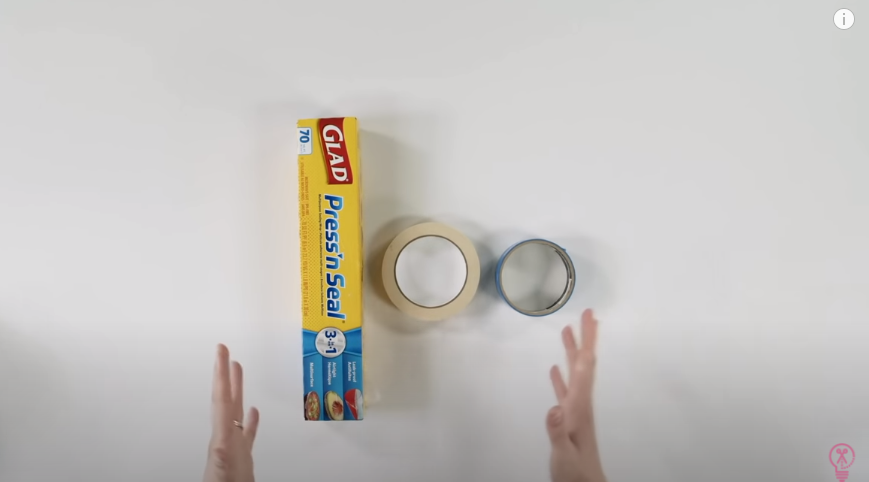 Alternatives to transfer tape that you can use
There are several different things you can use in place of traditional transfer tape. We know some people have had success with using Press n Seal for their projects. Unfortunately, we don't find it works for us when it comes to adhesive vinyl or HTV, but it is helpful for paper projects.
We are already big fans of using the masking paper transfer tape, so obviously, regular masking tape around your house can work as well. This is great for smaller projects. Because of the width of typical masking tape, it wouldn't be something we'd want to use for larger projects, simply because of the inconvenience of it.
Like the masking tape, painter's tape also works well for many die cutting craft projects. Again, it would be best with smaller projects and wouldn't be as convenient for the larger ones. However, either of the tapes would work if you suddenly ran out of transfer tape and really wanted to get your project finished!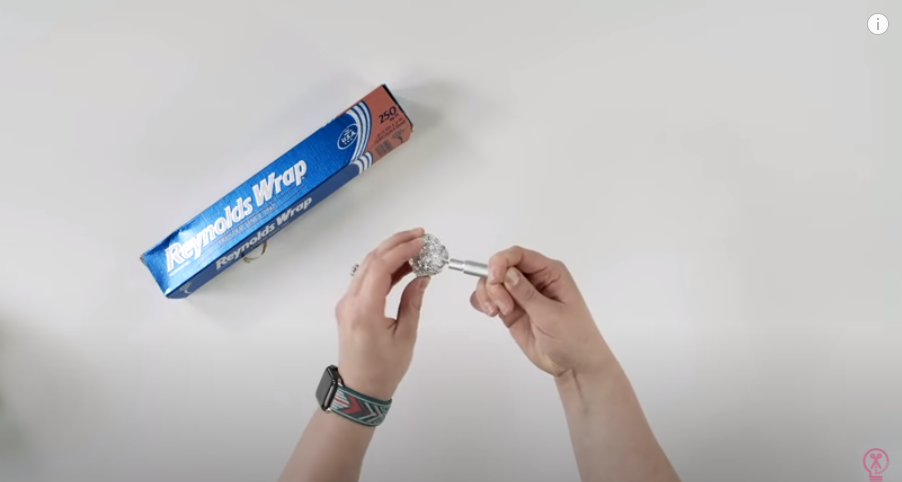 Clean your blade with foil
You will hear some people say you can sharpen your Cricut blades with foil. This is a myth. However, you can clean your blade with it and a clean blade cuts much better than a dirty one. This may be where they got the idea that it was being sharpened.
Either way, it's a great craft tip! Use a tight ball of foil. We keep one in our crafting space for whenever we need it! Press down on the top of the housing so that the blade doesn't retract. Now, simply poke it into the foil ball a few times.
This will help remove any dirt or debris that has built up on the blade and could interfere with getting a clean, perfect cut. Clean your blades every time you switch materials for best results.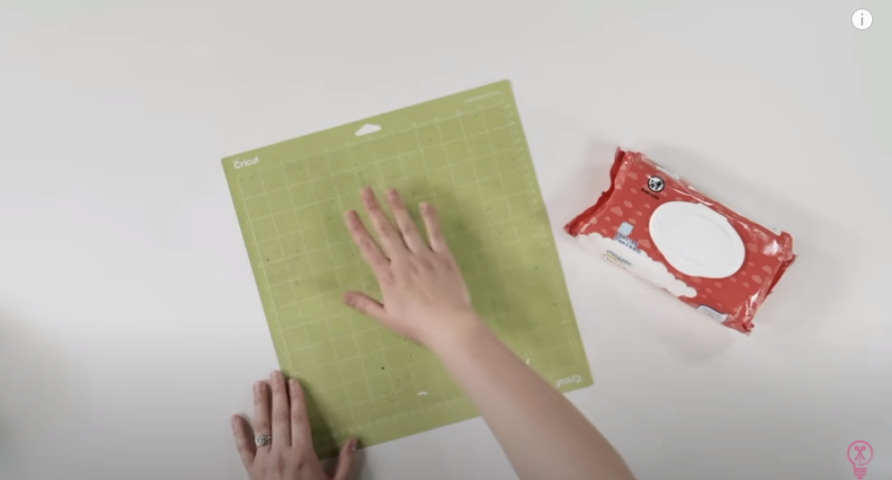 Clean cutting mats with baby wipes.
We have a great tutorial all about 3 different ways to clean your cutting mats. For most of your needs though, cleaning your cutting mats with a baby wipe will work really well.
Be sure to choose a baby wipe that is fragrance free. Other than that, we don't find any difference from brand to brand, so feel free to grab some from the dollar store.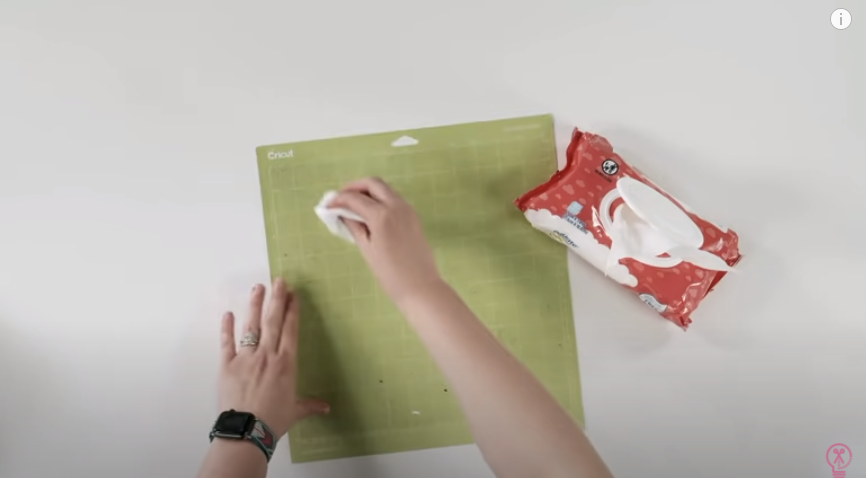 We like to kind of fold it over several times into a ball or something similar. Then, going in circles we start cleaning one section of the mat at a time. As the wipe becomes soiled, fold it over so that you have another clean area of the cloth exposed. Repeat until the cutting mat is clean again.
Important note: When you're finished cleaning the mat, you may think, "Oh no! I've ruined it!". It will be somewhat wet – almost slimy feeling. That's okay. Let it dry thoroughly. Once it does, it should be sticky and ready to use again. This won't restore your mat so that it's just like new, but it will definitely get you many more uses out of it before you need to purchase a new cutting mat!
Aren't these fantastic craft hacks? There are so many ways you can save money with your crafting, leaving you more for those all important craft materials.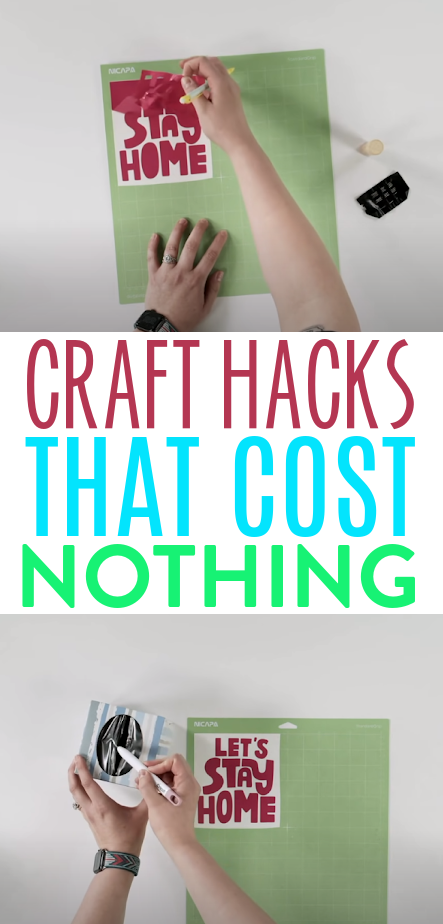 Tanner, Courtney, and the rest of the Makers Gonna Learn Team are all here because we love die-cutting and especially love sharing fun projects and tutorials with fellow makers. We are all great friends and are always having a blast when we are together- you will see this on camera, especially during live streams! We are here to inspire and support you in your crafting journey!