Craft Mistakes to Avoid
When you're a crafting beginner, it can be really frustrating to have some craft fails. We all get so excited about creating some amazing projects and the times where they just don't turn out as we would want, it can be disappointing. That's why we're excited to share these Craft Mistakes to Avoid with you today.
We love to share all kinds of die cutting craft hacks with you to make your projects successful and keep you crafting with ease.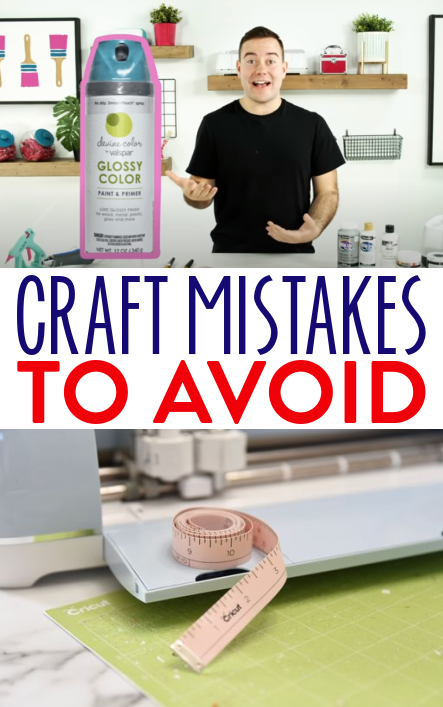 Craft Mistakes to Avoid
We'll show you some common craft mistakes and what you can do instead to ensure that you meet with success for every project you make.
All paint is not created equal.
You've probably seen those paints at the craft store or dollar store that are 3 or 4 bottles of acrylic craft paint for $1 or less. Great deal, right? Well, these might be good for some projects, but in general, we find that most of them require 3-4 coats or more to get decent coverage.
Instead, we have found that by using a better quality paint, we can get away with 1-2 coats and use less paint. This gives us better value for our time and money.
We really love the paints that are labeled as "multi-surface". They're a mid-grade quality paint with thicker, better coverage. Look for ones by Folk Art or Deco Art. We've had good luck with those brands.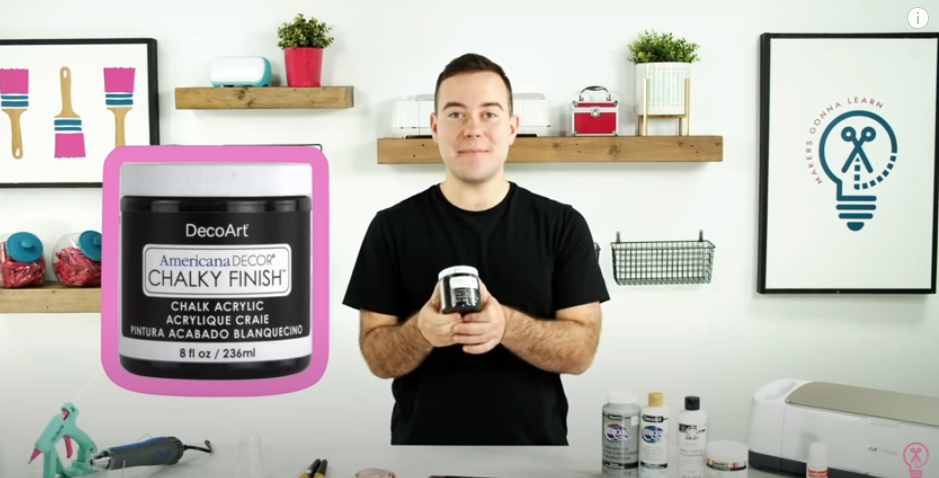 Use chalky finish paint
Another paint we love is the chalky finish paint. It is a matte paint that allows you to paint furniture with no sanding and no priming. Yet, you'll still get great results with only 1 coat. It comes in 8-ounce jars and they last a really long time.
One of the mistakes we've seen people make is when they throw out old paint that can still be used. Maybe you left a jar of this paint sitting around for a long time and now it's "crusty". We have found that we can add a tiny bit of water and stir it really well to revive it.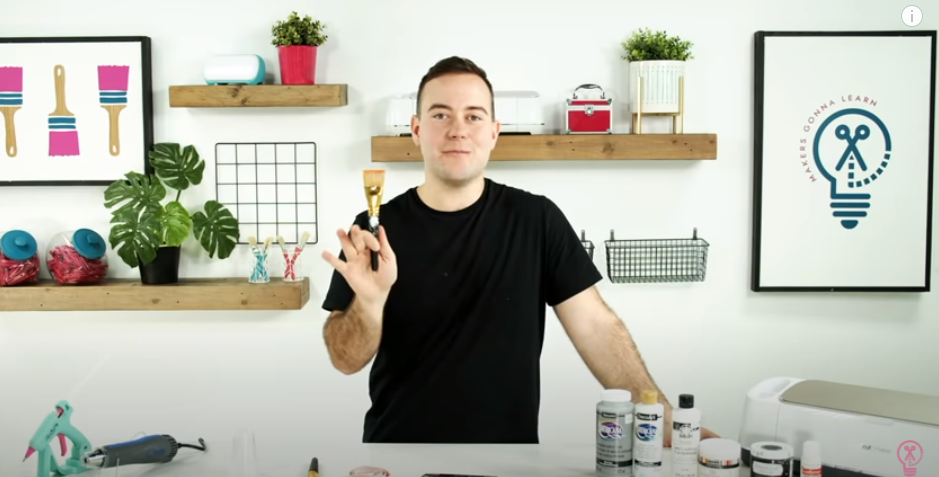 All paint brushes are not equal.
We used to always reach for those cheap foam brushes for our crafting. It was quick and easy and you could just throw them away when you were finished with them.
We have found, though, that it's much better to use higher-quality paintbrushes. With a mid-range paintbrush, we get better results and better coverage in a shorter amount of time.
The important thing is to keep your brushes clean and in good condition. We like to grab a cheap hair conditioner from the dollar store and pour some into a container. Pop your paintbrush in there to keep it soft and protected after using it until you're ready to wash it.
This also works if you leave your brush out overnight and forget to wash it. Simply place it in the conditioner for about half an hour. Then, hold it under warm running water and you will bring it back to life!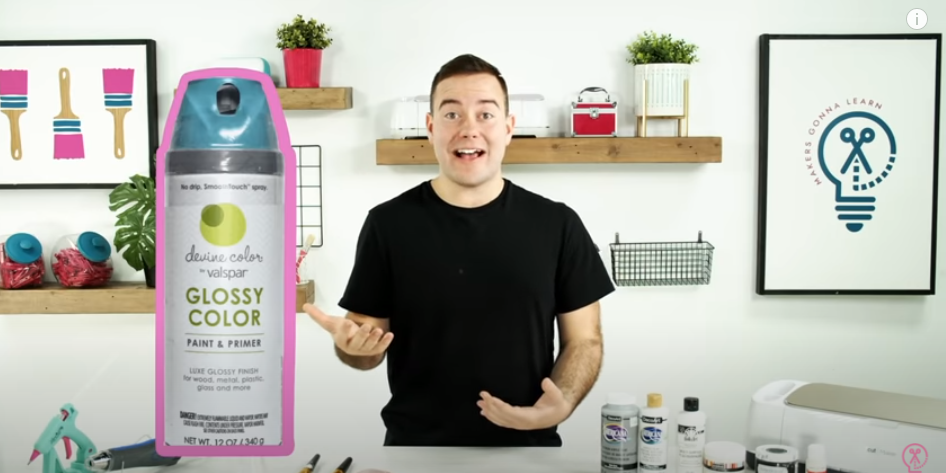 Use spray paint properly.
We've seen people using spray paint and most of them get much too close to their surface! Stay 6-8 inches away and keep your hand moving. If you hold it in one place for too long and you will get paint running down your surface. Once you get those sections of runny paint, they are virtually impossible to eliminate or cover up.
So, work in even coats, keep the spray can moving across the surface, and be sure you're at least 6-8 inches away from it for best results.
Another trick we like to use is to get the spray started on a piece of scrap cardboard and then move it to the project. This helps eliminate any issues from those initial sputters and spurts the can might make.
Be sure to work in a well-ventilated area, preferably outside. Wear a mask to protect yourself from breathing in the fumes.
Make sure the spray paint you choose is specifically designed for the surface you are painting. You can't just grab any of them and use it on any item or you may end up with poor coverage and adherence resulting in streaky coats of paint.
Try different brands of spray paint. We have found some that have nozzles that work better for us than others. And before buying the spray paint, consider whether you really need to use spray paint at all. How about using chalky paint instead? It's much easier to get good results with the chalky paint and it covers as well as spray paint.
Be patient when working with spray paint. Let your painted projects dry properly. Use poster board or a shower curtain liner underneath the surface you are painting so you can easily pick it up and move it out of the way to dry safely undisturbed.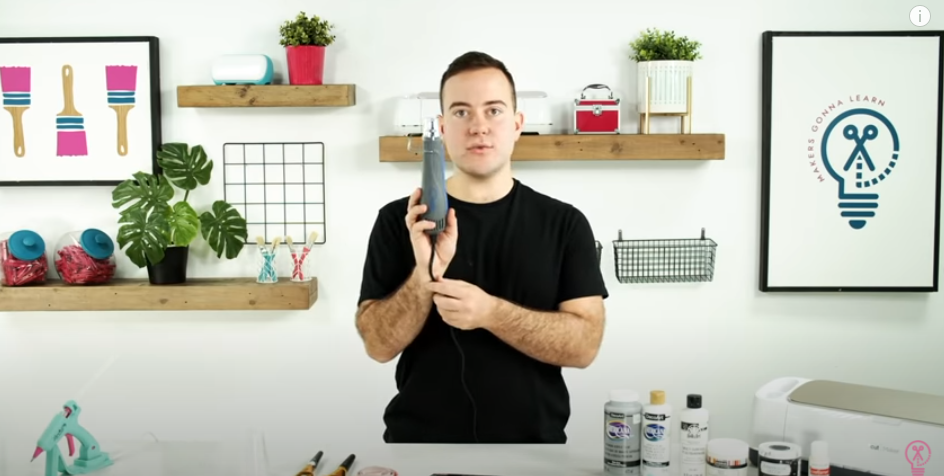 Use heat to speed up drying craft projects.
We all get so impatient when it comes to our craft projects, especially if we're waiting for paint to dry so we can move on to the next stage of crafting. In many cases, you can use a hair dryer or heat embossing gun to speed up the drying process.
Be cautious with this though. You don't want to get too close to the painted surface as you could risk causing scorch marks. Also, you need to know that there is just a certain amount of natural drying time that is needed and you simply can't rush it.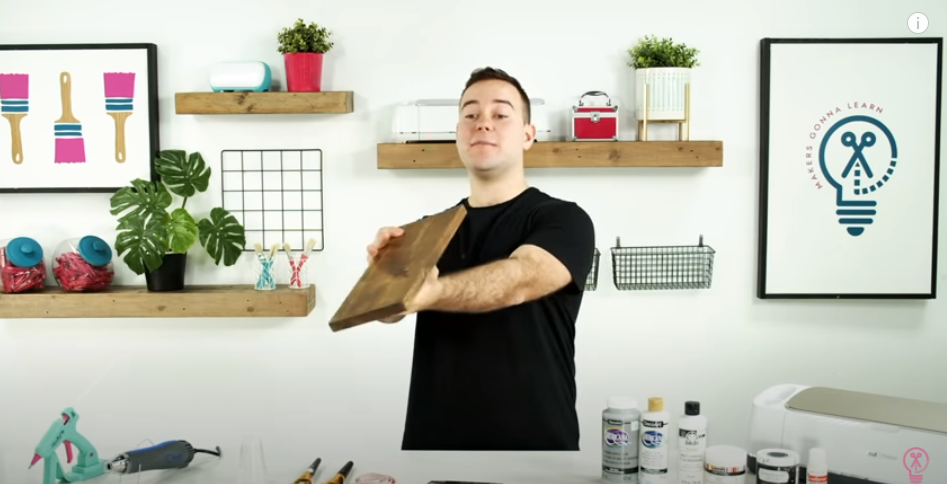 Be picky about the wood you choose
We take our time and are really cautious and picky with the wood we choose for projects. Seven out of ten times we find that the wood we find in our local home improvement store is warped. Check it carefully to ensure it is straight. Look it over thoroughly, checking all sides for any knot holes or other defects in it.
Be sure to sand your wood prior to painting or staining. Many times it will only take a quick light sanding to smooth out any rough spots and give you a much better surface to work on. Be sure to use a cloth or brush to dust off your wood after sanding.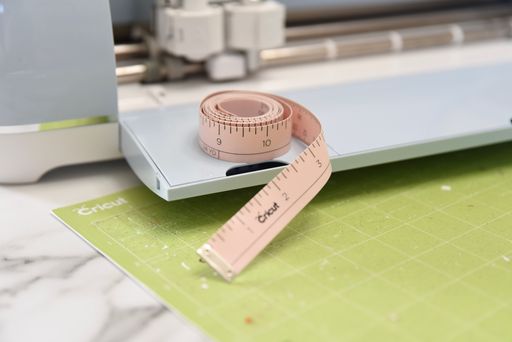 Measure twice. Cut once.
We say this time and time again because it's so important. Measure your project at least twice so that you only have to cut it once and get it right.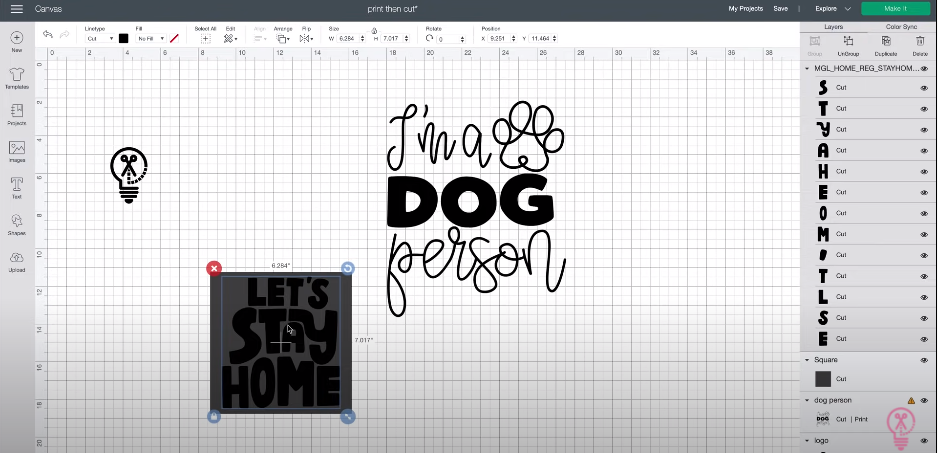 It gets too easy to get a little lackadaisical about this. You've made 25 t-shirts before and you know the measurements so why measure again this time? Well, we have made it a habit to measure every single time.
You may be working on a different size shirt than usual. Or maybe a new brand. Or maybe they changed the design of the shirt a bit. Check it every single time. This way you'll be able to size and place your designs correctly onto your blank perfectly with every project.
Then, create a mock-up in Cricut Design Space. Use basic shapes to create a shape that represents the surface you are working with and size it exactly to the size of your item. This way you'll know just what size to make your design and can visualize it on the finished project.
If you're working with something more awkwardly shaped, you can also use the templates available in Cricut Design Space for your mock-ups.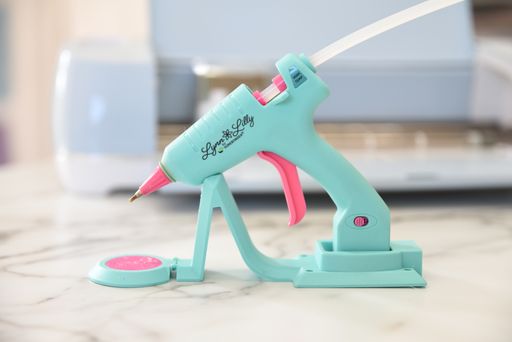 Use a good glue gun.
Cheap glue guns are available at any dollar or craft store. Sometimes though, these are awkward to work with and don't give the best results. We love our Lynn Lilly glue gun because it has a precision tip that gives us great results every time.
Pro tip: Use some heat from a hair dryer or heat gun (be careful not to use one that is too hot) to melt away the hot glue strings. It's so much easier and you get much more professional looking results than if you try to pick them away by hand.
Make time to finish your projects.
Have you got a bunch of half-finished craft projects sitting around? We think it's a big mistake to let that happen. See your projects through from beginning to end and get them finished!
Not only is this a waste of time and materials, but it can build up feelings of frustration. Yes, it's tempting to jump into your new craft idea even before completing the old one, but there is so much satisfaction in fully completing a craft project.
Now, you know what to do instead of making these common craft mistakes. We can't wait to see all the successful craft projects you make! Share them with us on social media using the hashtag #MakersGonnaLearn.
Tanner, Courtney, and the rest of the Makers Gonna Learn Team are all here because we love die-cutting and especially love sharing fun projects and tutorials with fellow makers. We are all great friends and are always having a blast when we are together- you will see this on camera, especially during live streams! We are here to inspire and support you in your crafting journey!