Cricut Background Removal Tool
One of the most recent Cricut Design Space updates has been the addition of the Cricut Background Removal Tool. Have you tried it yet? In this tutorial, we'll show you everything you need to know to use it successfully with your Cricut projects.
With the Cricut Design Space background removal tool, you will have so many ways to customize your photos and other designs so you can use them in a wide variety of Cricut crafts. Make custom stickers and so much more with this handy tool. We'll show you just how easy it is to remove the backgrounds of your images for your craft projects.
Note: This tool is only available to Cricut Access subscribers.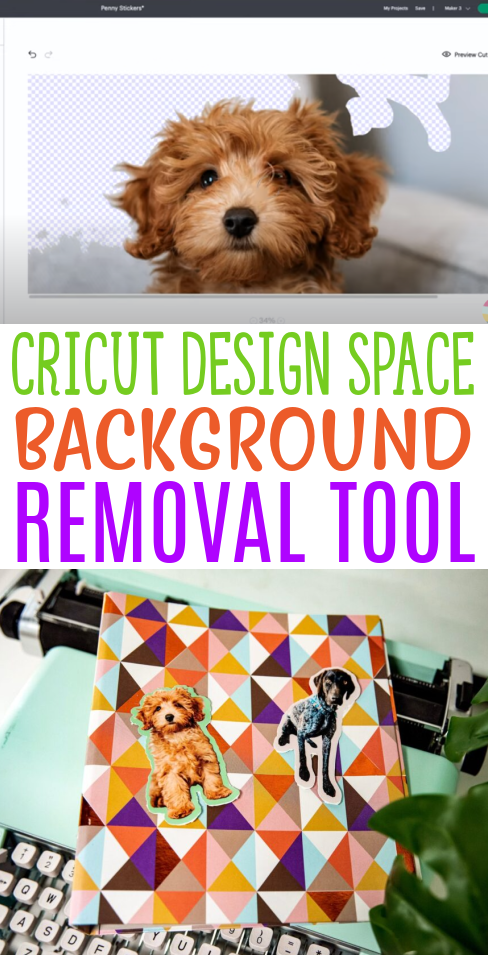 Cricut Background Remover Tool
We're demonstrating how to use this tool by making some stickers. If you want to make some too, you'll need the following.
Materials Needed:
Printable sticker paper
LightGrip cutting mat
Cricut machine
Inkjet printer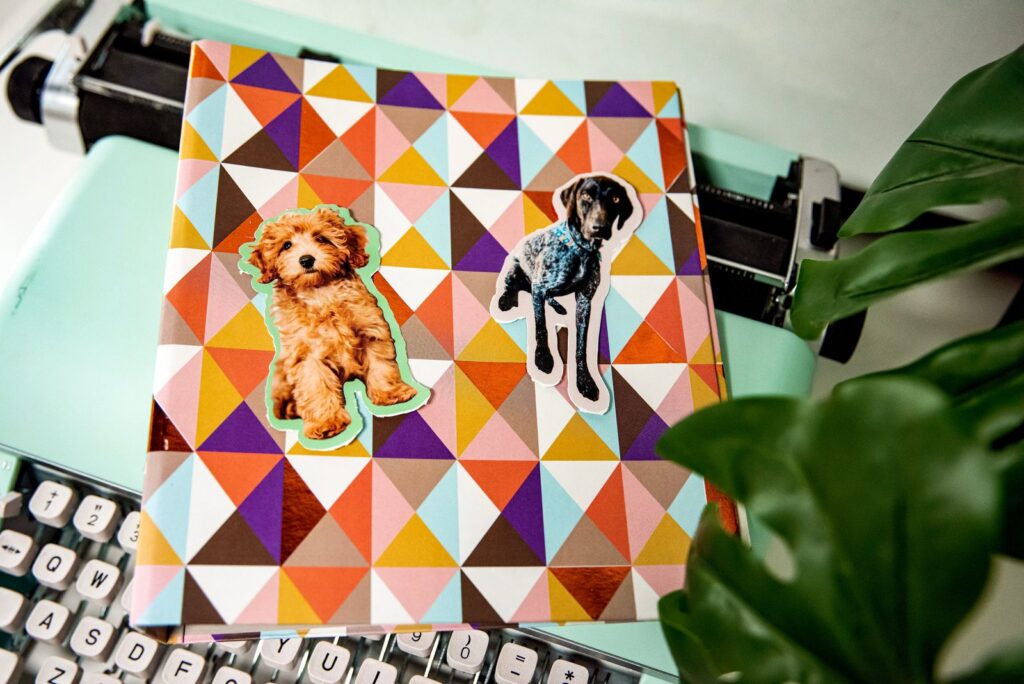 Step-by-step Instructions:
In Design Space, upload your image. Choose Complex and click Continue.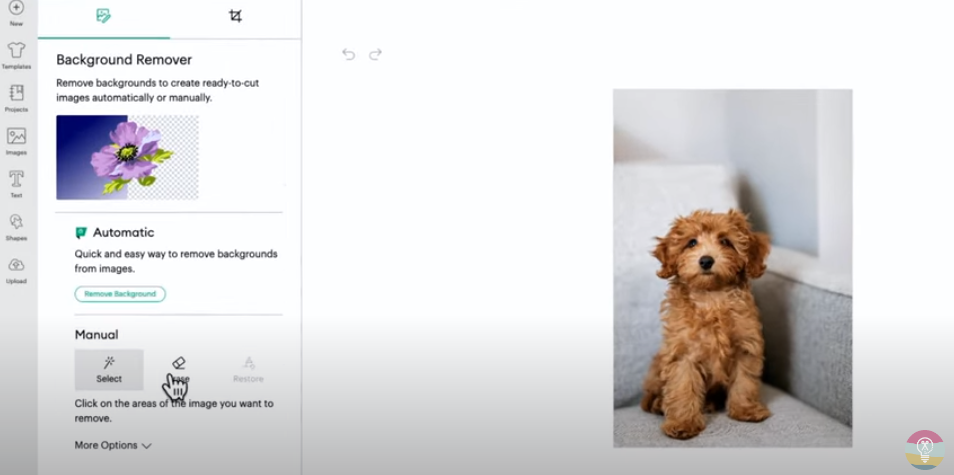 With the Background Remover tool, you have the option to have it done automatically or you can remove it manually. We find that for most of our projects, the automatic setting works really well.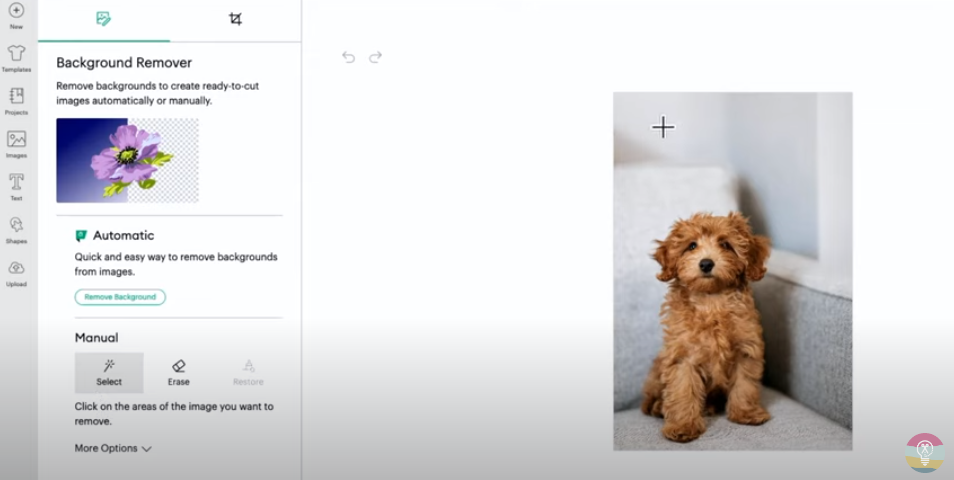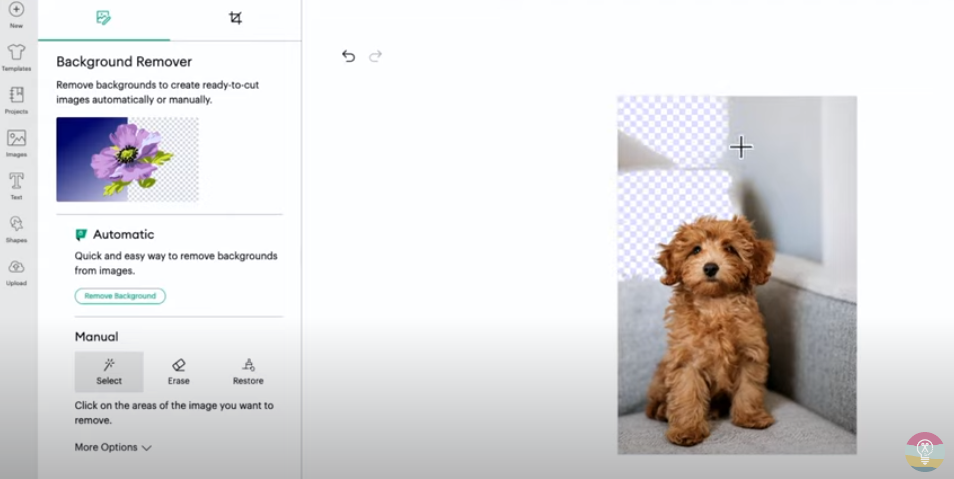 If you choose select, you'll see a little plus sign (+). When you place the plus sign on the background of your image and click, it will remove a portion of the background.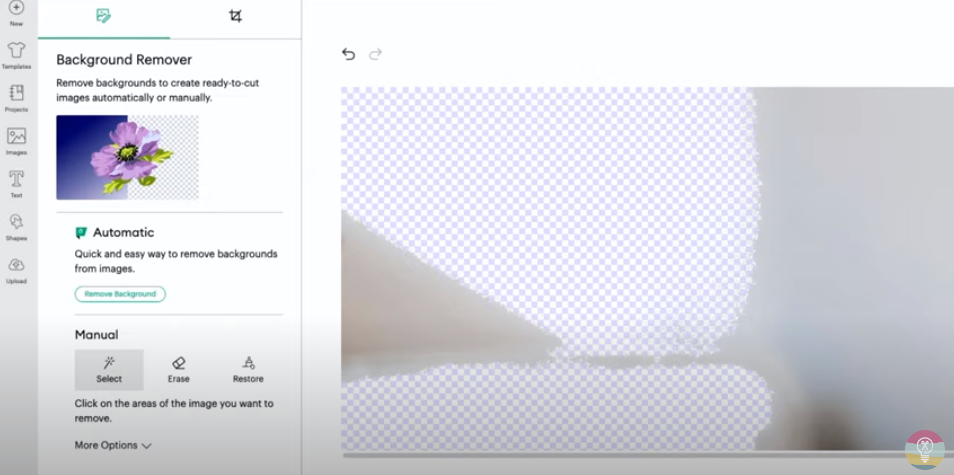 You might find though that when you zoom in, you'll see parts that weren't removed due to shading in the picture.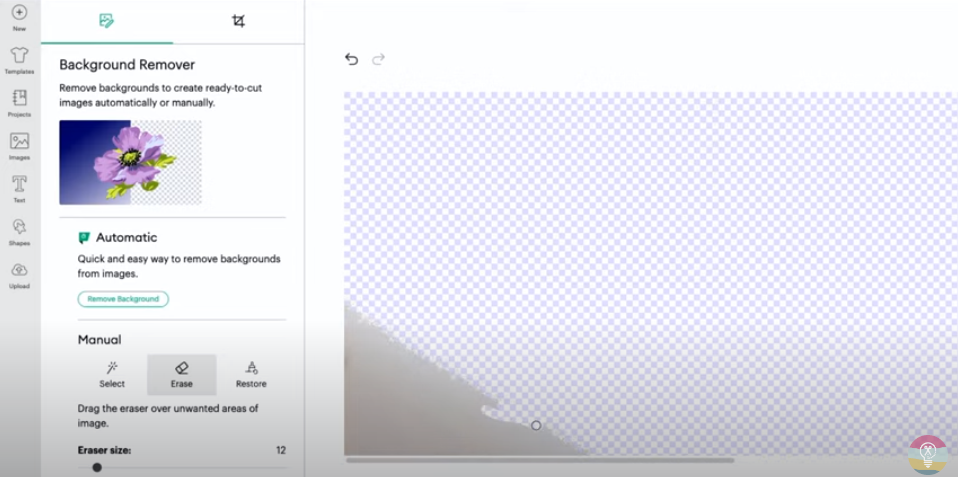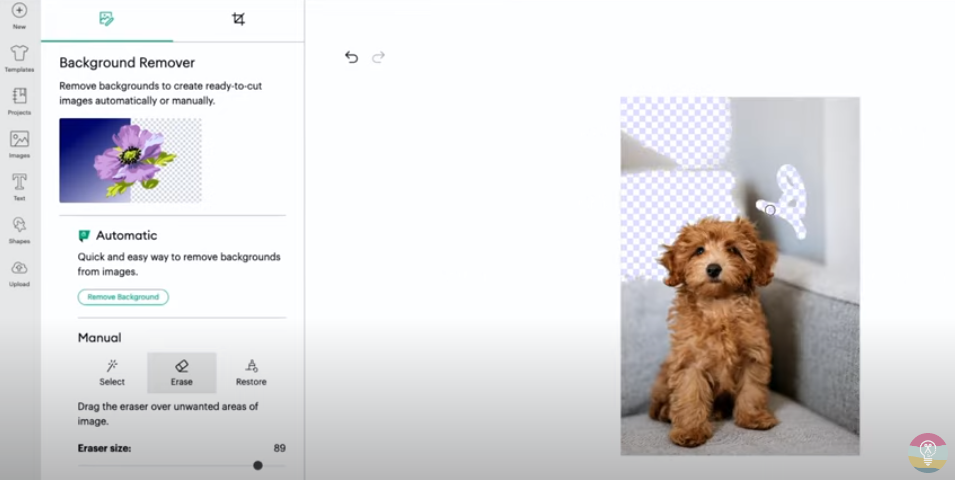 You can also use the eraser tool. It looks like a circle and can be sized up or down as needed. Then, move it over the background areas to remove them. This allows you to get in to areas of finer detail and remove them easily.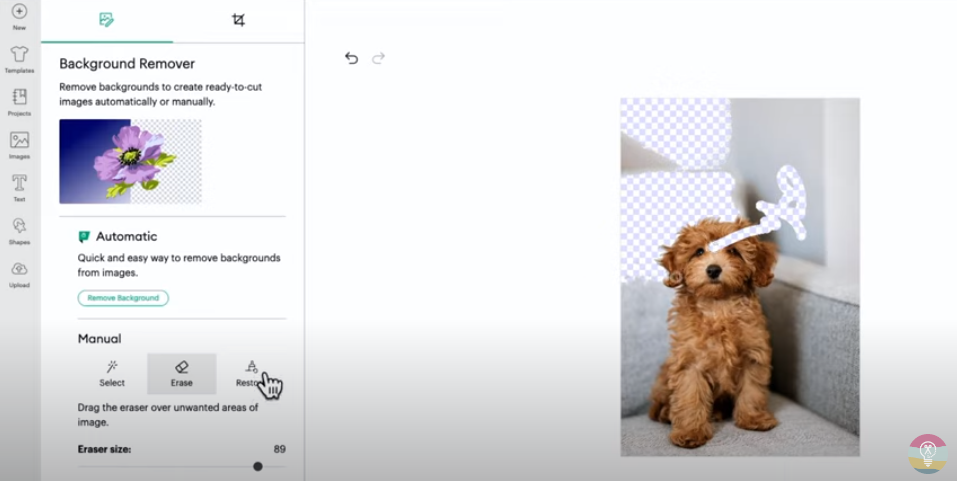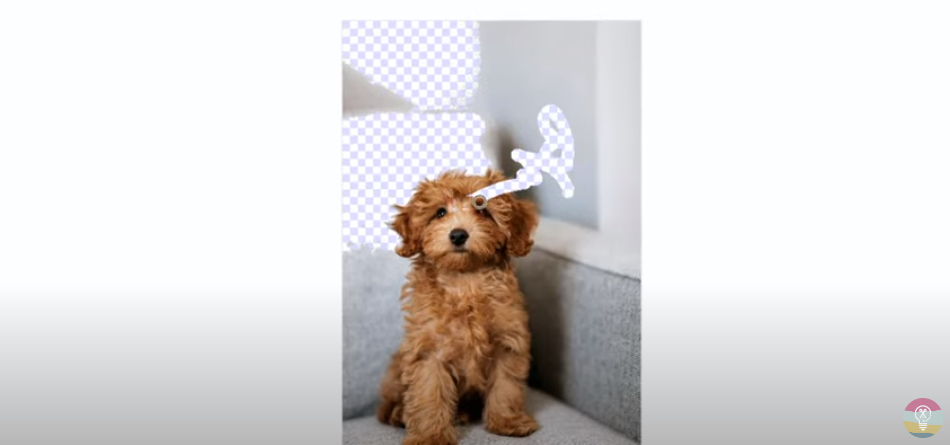 Use restore to fix any mistakes. It works the same as the eraser tool except that instead of erasing the image, it restores the image.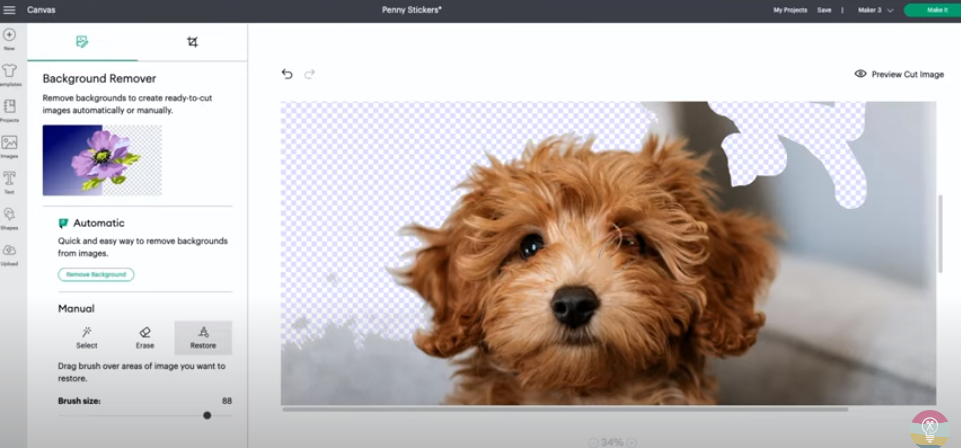 Pro Tip: When working with the eraser or the restore tool, you want to zoom in so you are sure not to miss any of the fine details on your image. Even when using the automatic tool, we like to zoom in and use the eraser to finetune the image as needed.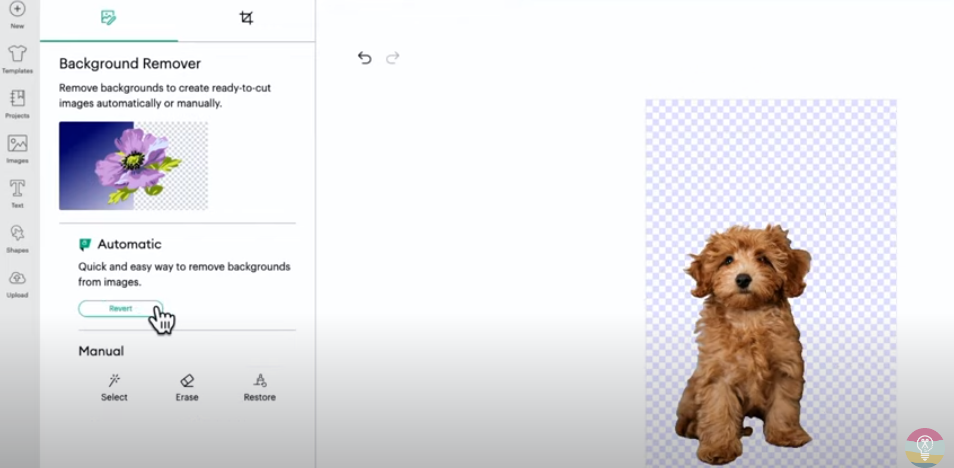 Once you have removed the background, using whichever method you'd like (we used the automatic tool for the image above), you are ready to move on to the next step. Click Apply and Continue.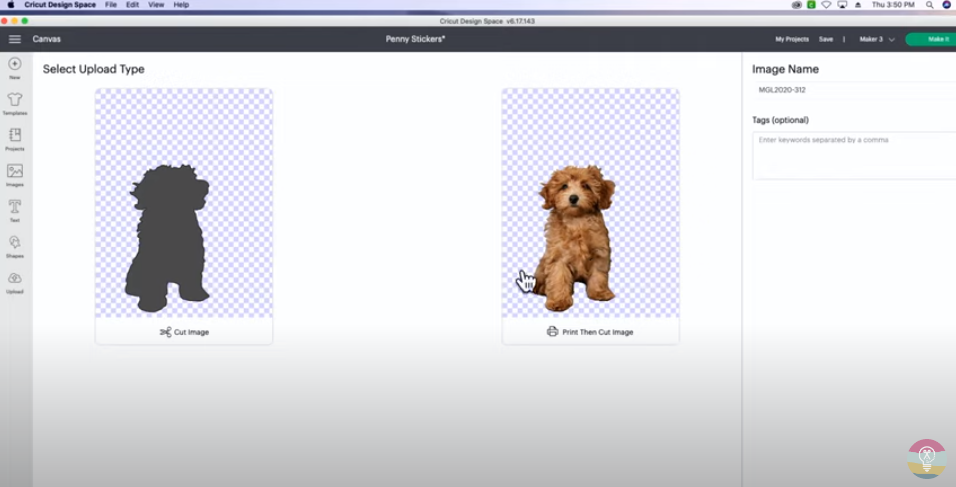 Cricut will now give you the option to choose cut (which will cut out the shape) or print then cut (which is the option we chose since we were making stickers).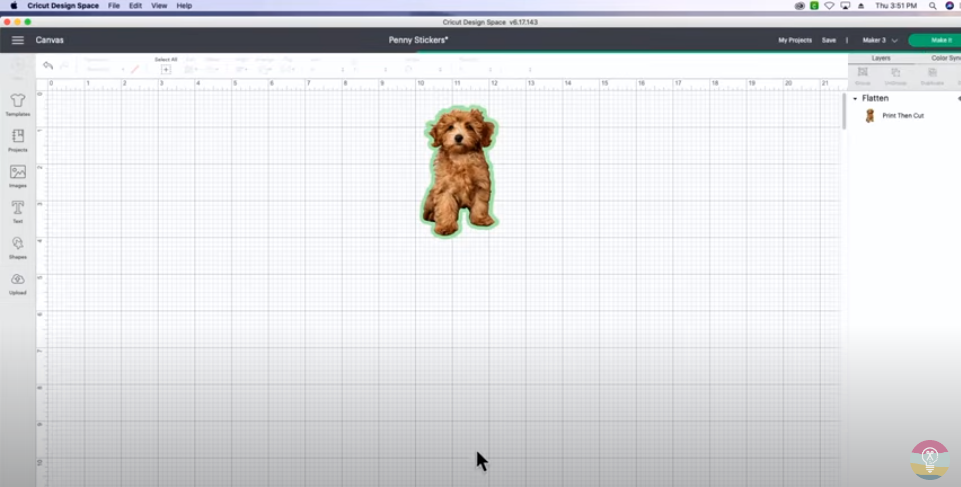 Add the image to your canvas in Cricut Design Space. Size the image as desired.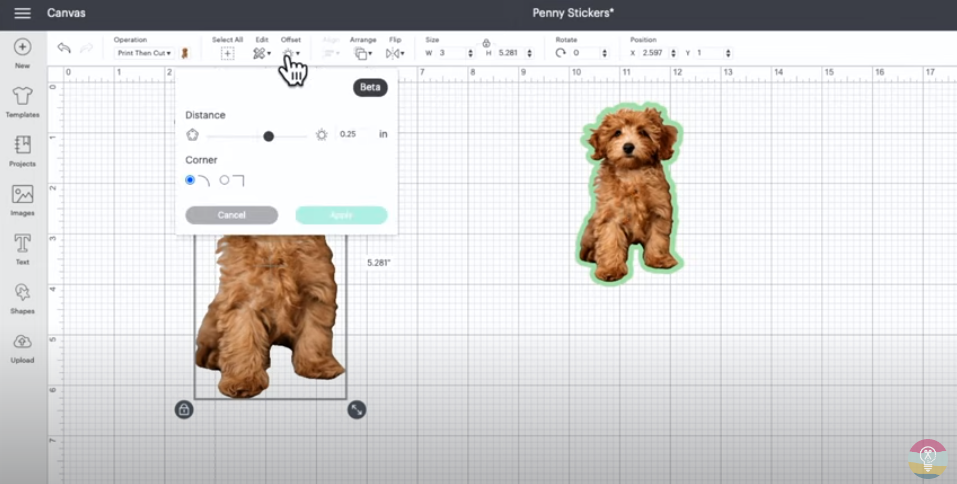 We wanted a border around our image since we are using it for a sticker, so with the image selected, we chose Offset. Adjust the size of the offset as desired using the slider. Click Apply.
It automatically makes the offset black. Select that layer and change the color to whatever you'd like. Select both the image and the offset and choose Flatten.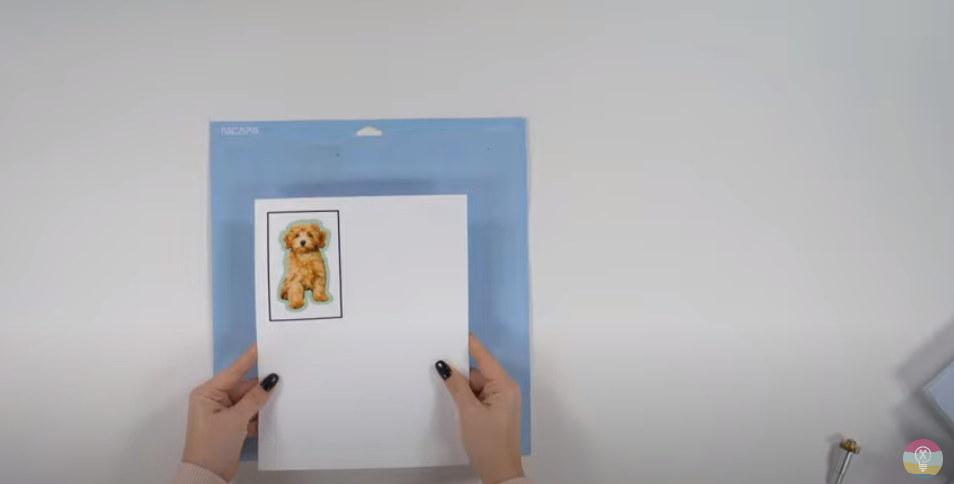 Click Make It. Continue. Choose Send to Printer. Print your design. Once printed, load it onto your Cricut mat and into your machine to cut it out. When selecting your pressure, we like to choose More if we're planning on sending this sticker to someone.
Pro Tip: We like to use a brayer to burnish it onto the mat. Be sure your image has thoroughly dried before burnishing.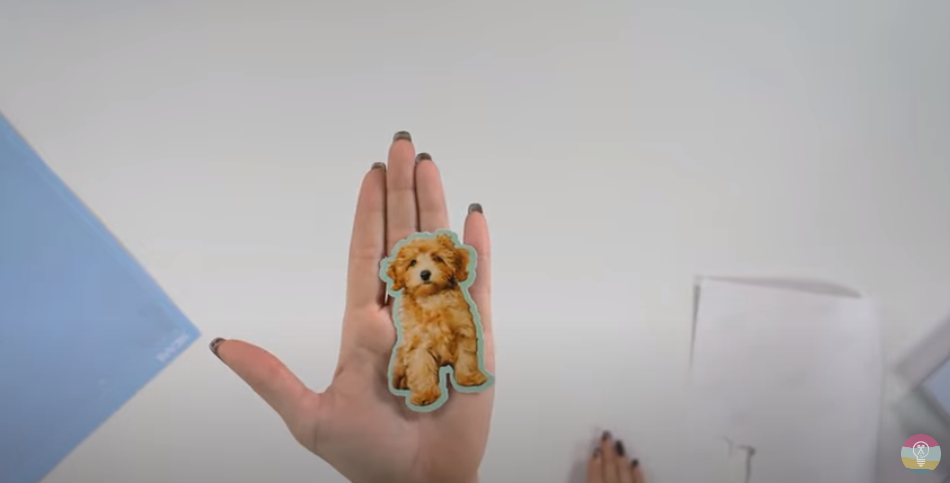 Flip the mat upside down and remove the mat from the sticker paper to help prevent curling. Your sticker is ready to use!
Tanner, Courtney, and the rest of the Makers Gonna Learn Team are all here because we love die-cutting and especially love sharing fun projects and tutorials with fellow makers. We are all great friends and are always having a blast when we are together- you will see this on camera, especially during live streams! We are here to inspire and support you in your crafting journey!