Cricut Blades and Tools Explained
Cricut beginners, you are going to love this! This post is all about the different Cricut blades and tools. We'll show you each one and explain the basics of what you need to know about it. From which blade to cut with, to scoring, perforating, and debossing with your Cricut and more, this informative post is sure to be really helpful for you.
When you first get started crafting with your Cricut die cutting machine, you might find yourself feeling overwhelmed. It's a brand new machine, you've invested money into it, and you want to make the most of it. Don't worry. We're here to help.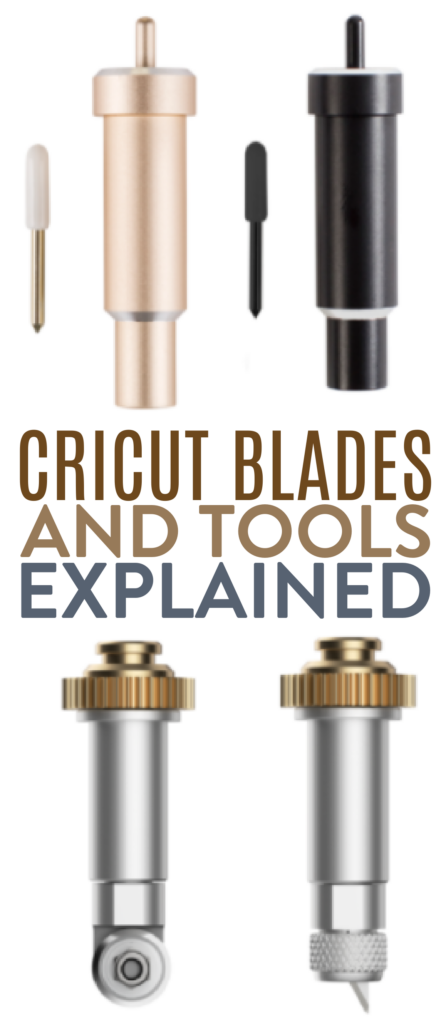 Cricut Blades and Tools Explained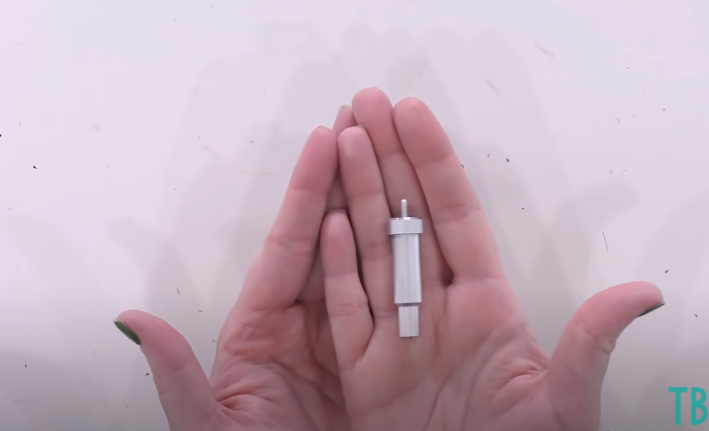 This blade comes standard with the Cricut Explore Air 2 and the Cricut Maker. This is the blade we use the most. It can be used to cut paper, cardstock, poster board, regular vinyl, iron-on vinyl, printable vinyl, and so much more. It's made for thin to medium-weight material.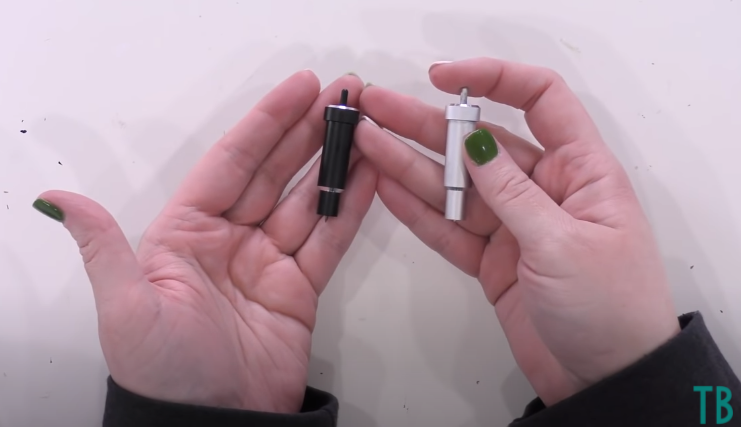 The Cricut Deep Point Blade is similar in appearance to the fine point blade. They made it a different color so that it's easier to differentiate between the two. The only difference between them is that it's a deeper cutting blade. This blade is used for intricate cuts on thicker materials such as magnets, thicker cardstock or matboard, felt, foam sheets, and so on. You can use this blade in both the Maker and the Air 2.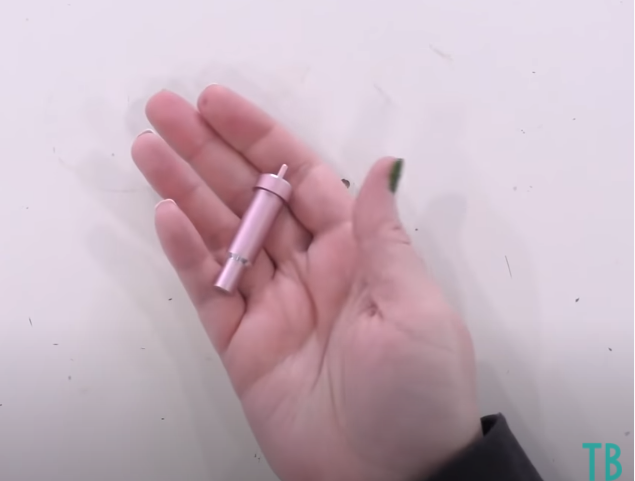 The bonded fabric blade looks very similar to the fine point blade but once again, they changed the color of it to help you distinguish between the blades. It is recommended for intricate cuts on bonded fabric or fabric with a iron-on backing. If you have an Air 2 and want to cut bonded fabric with it, you need this blade. If you have a Maker, you don't really need this blade since your machine comes with the rotary blade and you can use that for fabric instead.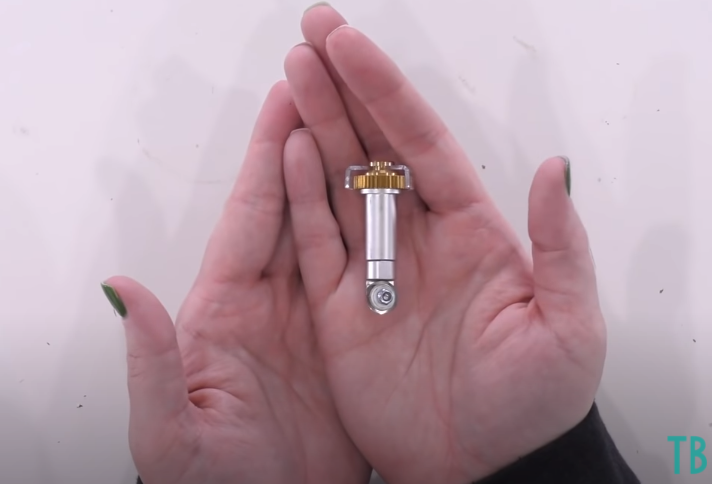 The rotary blade comes with the Cricut Maker and only works with the Maker. It is designed for use with fabrics or other soft, delicate, or less dense materials such as tissue paper and cork. With the bonded fabric blade, sometimes you have to worry about pulling or shredding, and this blade eliminates that issue. We use ours to cut a lot of felt and we do find, unfortunately, that dulls the blade. So, make sure to keep a few extras on hand.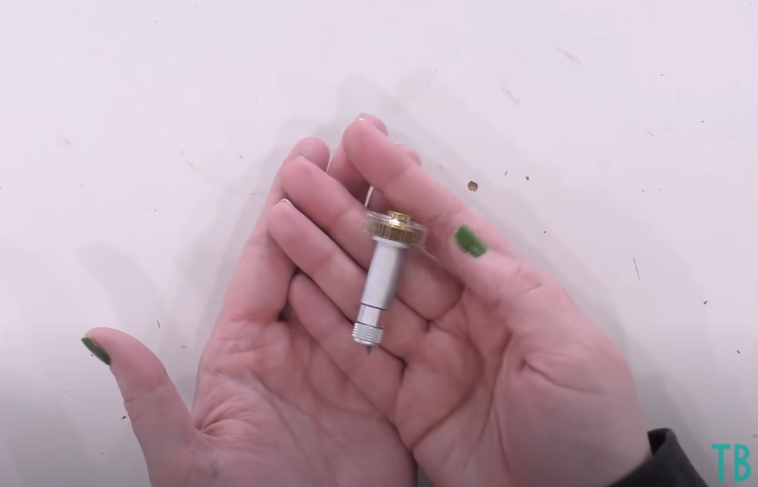 The knife blade is for use with the Cricut Maker only. It's for cutting really thick material like soft woods such as balsawood, basswood, mat board, chipboard, and so on. You cannot use the knife blade if you are using Design Space with your iOS device and must use your laptop/desktop computer because of the need for a longer cut time.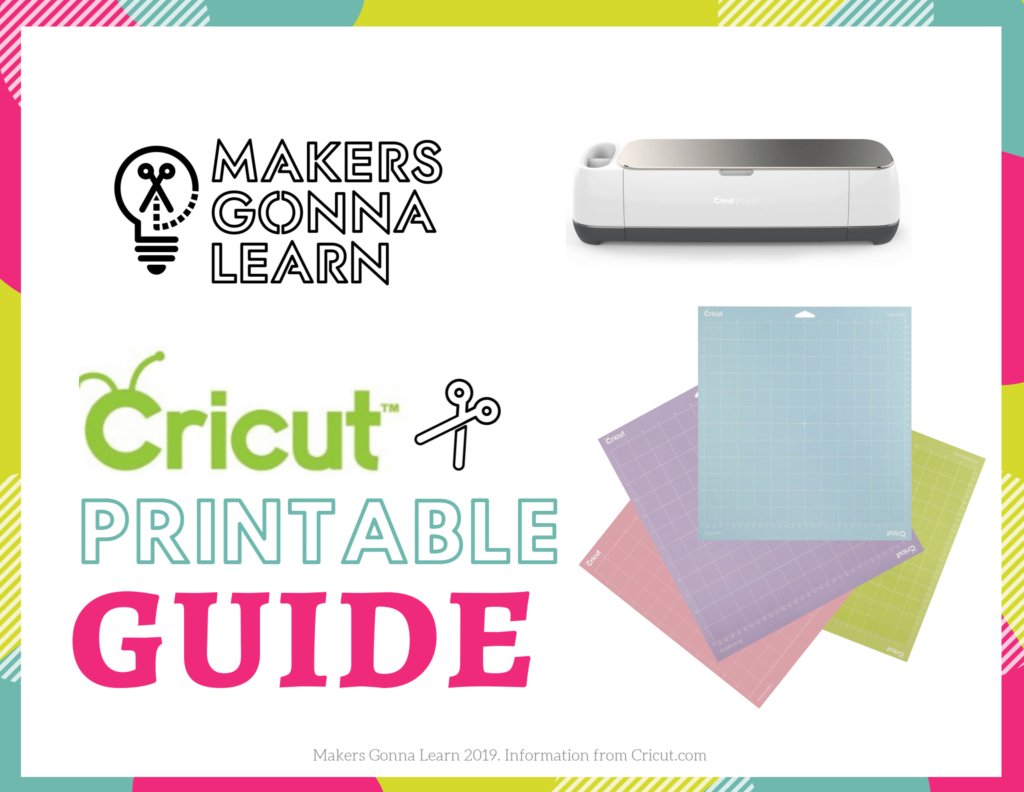 As part of our Makers Gonna Learn membership, you have access to our Cricut Printable Guide which includes many valuable charts and reference materials. One of those is a chart that outlines which blades can be used in which machine and what materials can be cut with each of those blades.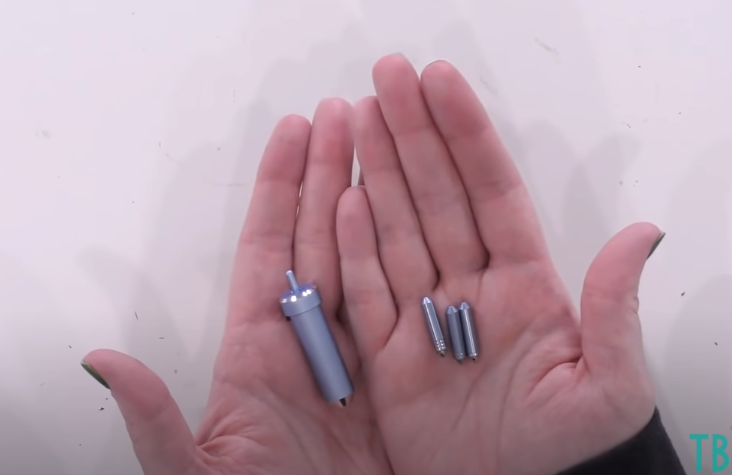 The foil tip kit has three tips: fine, medium, and thick. It is a pressure-based system for foiling projects and creating beautiful metallic accents on your craft projects. It's available for use in the Air 2 or the Maker.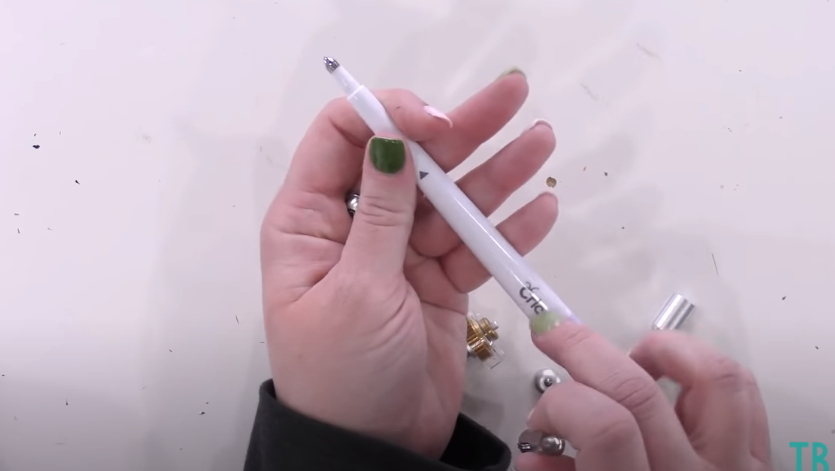 Scoring Stylus
If you have an Air 2, this is the scoring tool you will need to use. It can also be used in the Maker. We prefer the scoring wheel (see below for more information) for standard weight cardstock or copy paper cardstock since it will roll with it a little better and you don't have to worry about the paper getting shredded by the stylus.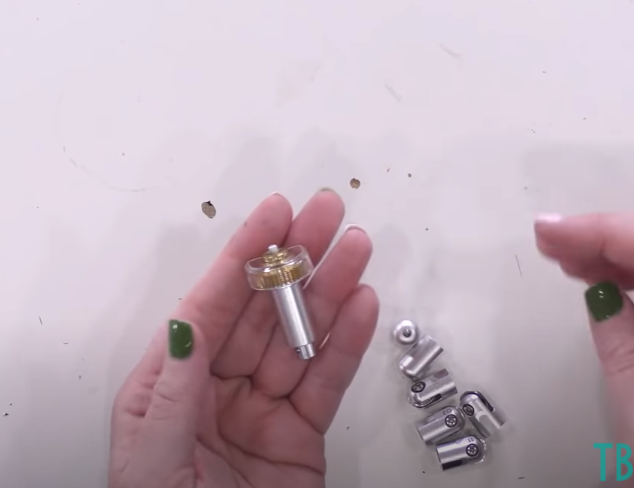 The Quick Swap Housing is probably something you're going to want if you have a Cricut Maker because it has so many uses. You use it with several different tips: the scoring wheel 01, scoring wheel 02,
They have numbered each of the tips to make it easy for you to identify them.
Different Tips Available for the Quick Swap Housing:
This is your single scoring wheel. This is perfect for uncoated light materials including crepe paper, light cardstock, and even acetate.
This is your double scoring wheel. The double scoring wheel is great for use with really thick cardstock or even kraft board. It's the same tool as scoring wheel 01, but for thicker materials.
This creates detailed impressions in a variety of materials similar to embossing. It will add dimension to your craft projects.
This is quite a powerful tool. It allows you to add embellishments, personalized text, monograms, and other decorative touches to a variety of materials. When used with Cricut aluminum sheets or anodized aluminum, the engraving will reveal the silver beneath.
This allows you to make perfectly spaced even perforations in materials. The perforation blade is ideal for making tear-apart tickets, for example.
This adds a wavy edge to your design so it's great to use with decals, cards, gift tags, and many other craft projects.
When talking about blades, one of the questions we get asked the most is, "How often should I change the blades in my Cricut?". Find out more about when to change Cricut blades here.
You'll find more information about what blades work best with what materials here.
And you can learn all about how to determine the best cutting pressure in this post.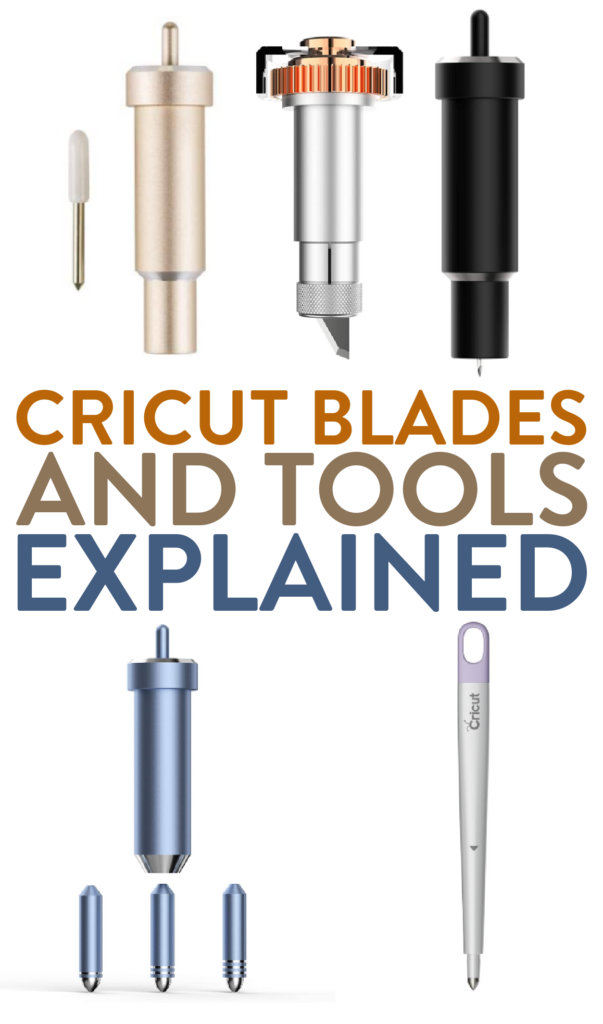 Meet the Makers Gonna Learn team! Tanner, Rachel, and Courtney are all here because we love diecutting and especially love sharing fun projects and tutorials with fellow makers. We are all great friends and are always having a blast when we are together- you will see this on camera especially during live streams! We are here to inspire and support you in your crafting journey!