Cricut EasyPress Hacks You Probably Didn't Know
Today, we're going to share some amazing Cricut EasyPress Hacks You Probably Didn't Know. In this post, you will learn how to get the best use out of your Cricut EasyPress. We think that iron-on vinyl (Heat Transfer Vinyl or HTV) is one of the best things to use with your Cricut. There's so much you can make with it!
The Cricut EasyPress makes creating those fantastic Cricut die cutting projects using heat transfer vinyl so much easier. So, of course, you want to be sure that you have the best tips and tricks to be able to master using it. We're going to help you out with our favorite hacks! You're going to love this.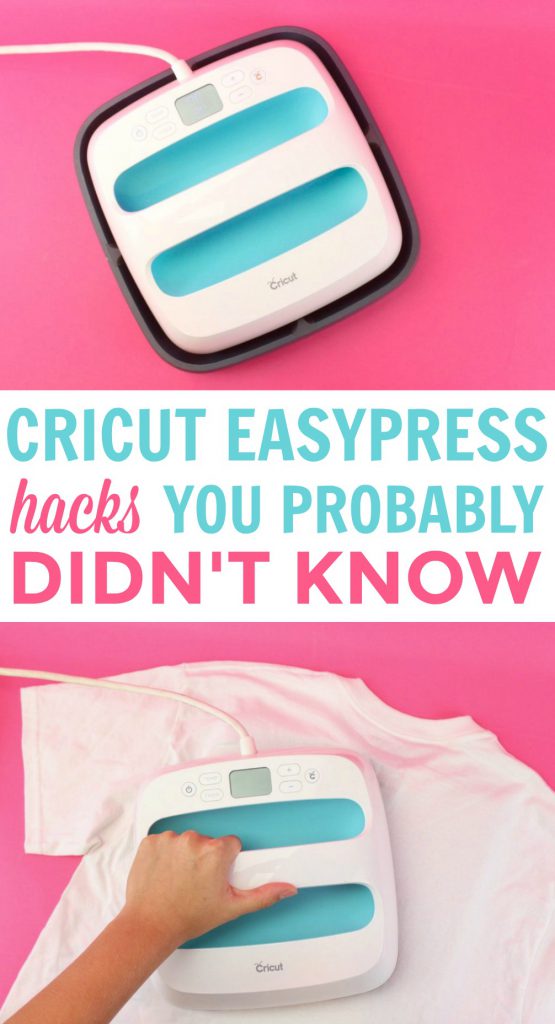 Cricut EasyPress Hacks You Probably Didn't Know
These Cricut hacks are going to make your crafting so much easier. Be sure to pin this on Pinterest so you can refer back to it again and again.
Preheat Your Surface and Hit the Back of It!
The first hack we have for you is to always heat the back of your project. After you have made a project, you always want to heat the back of it to make sure it's adhering really well.
This is especially important if you're not using a Cricut EasyPress mat or if it's a thicker material like a sweatshirt. You don't have to give it a whole 30 seconds or so on the back of a project – 10 to 15 seconds on it would be ideal.
It's also really important to remember to preheat your shirt or other surface material for your iron-on project. Once again, this helps get that HTV properly adhered to your surface. It also helps to get rid of any wrinkles or crinkles that might interfere with a smooth iron-on result.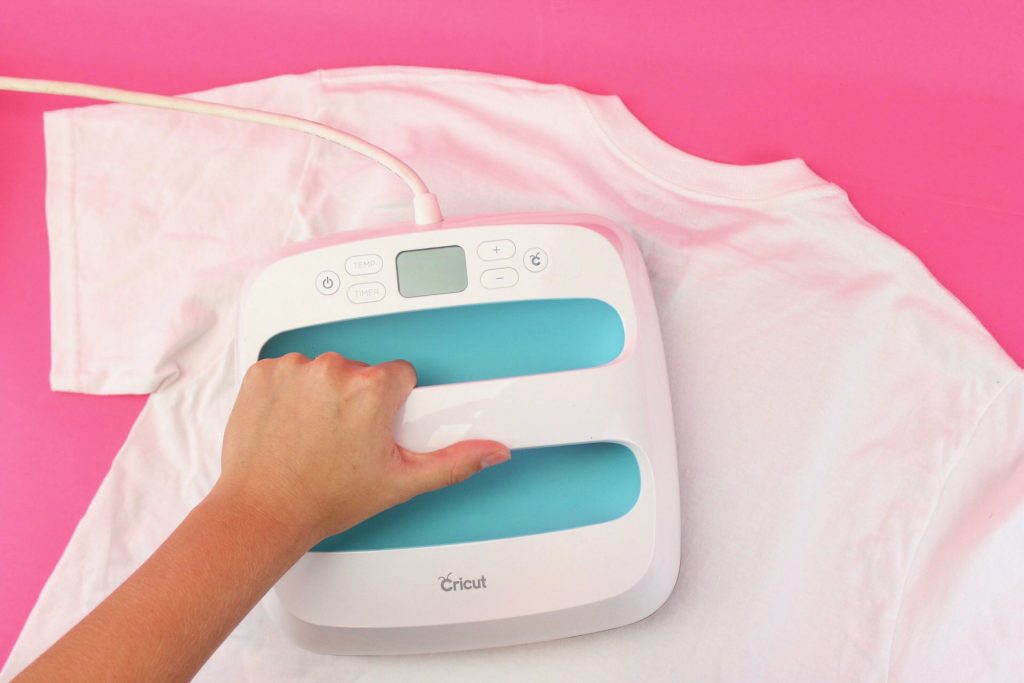 Use HTV and Your EasyPress on Many Different Surface Materials
To get the best value out of your Cricut EasyPress machine, you need to remember that iron-on can go on so many more things than just t-shirts. You can use it on on silk, burlap, felt, fabrics, faux leather, and more.
But that's not all! You can look beyond fabric type materials too. If you've watched any of our videos on ironing on wood, you'll know that it's one of my favorite things to do. It gets great results and always blows people away.
Be sure to try out using HTV on some cardstock too. You're going to love the results you get! We even have some videos on using your Cricut EasyPress and ironing heat transfer vinyl onto tumblers too!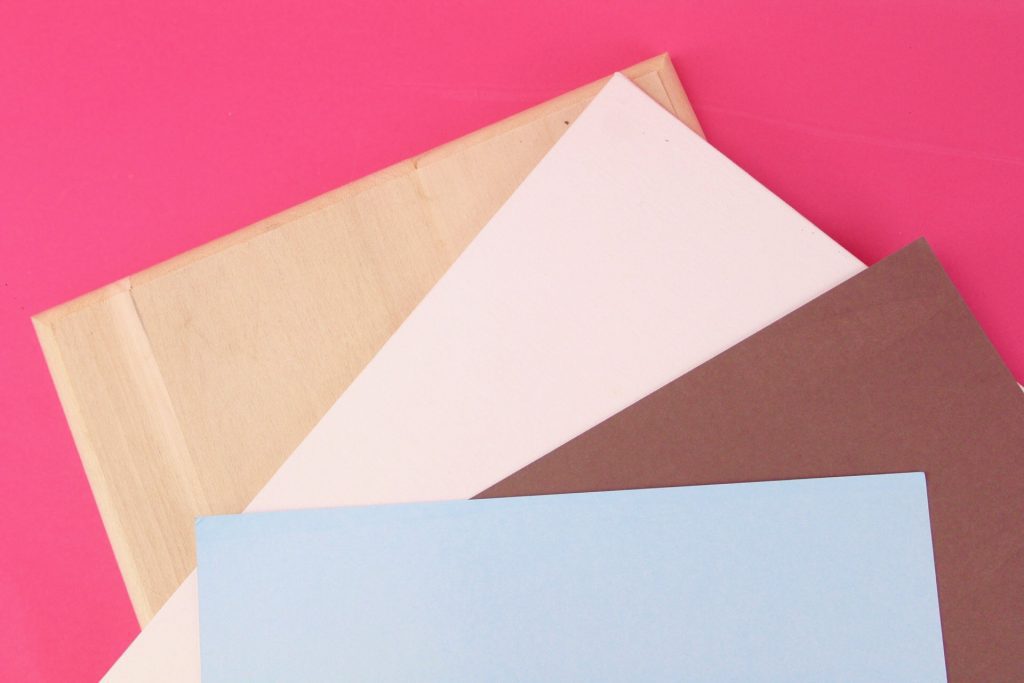 Remember the Auto Shut-Off Function
Hack number three has to do with the auto shut off – this is one of our favorite EasyPress functions! Never worry again about running out of the house, worrying that you might have left your machine on. After 10 minutes of inactivity, or no button pushes, the device will alert you and then shut off.
I just love that it will chirp at you and lets you know when it's about to shut off. If you're working on a lot of projects and need to keep it heated up, you'll be warned ahead of time before it uses the auto shut off function and you can just turn it right back on so you're good to keep crafting!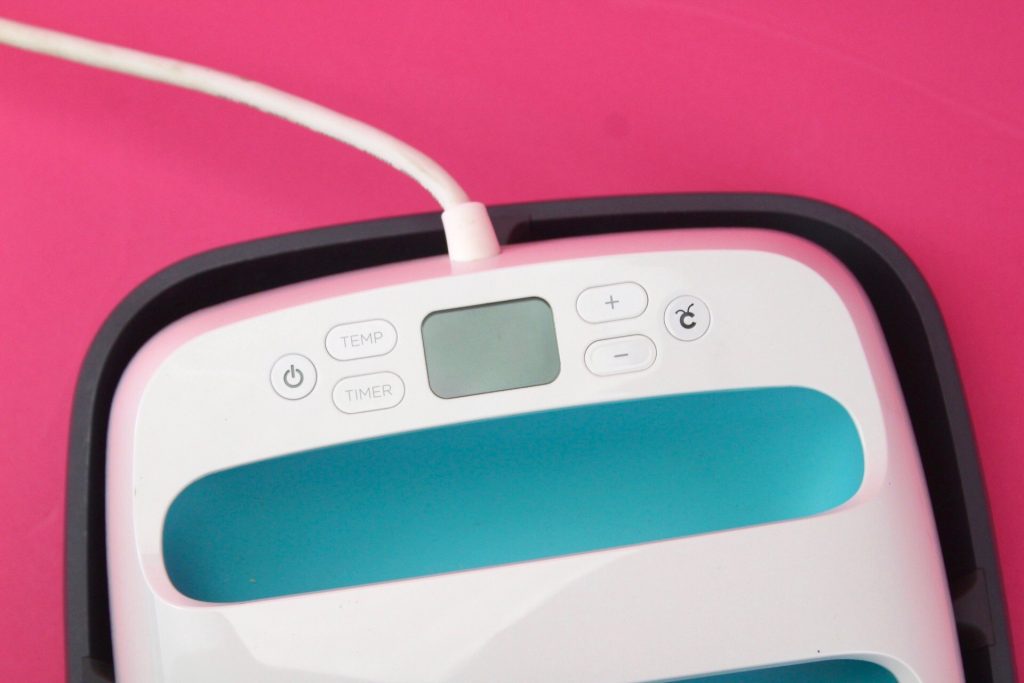 Use Cricut EasyPress Mats
We have the EasyPress mats and we just adore them! They are definitely game-changers! Each of the mats looks super slick, but they have properties in them that take the heat and sends it right back up to your surface material.
We've found that with the EasyPress mats, we haven't needed to use as much pressure. We've also been able to use lower temperature because of the way it gives such even heat and sends it down and then right back up into your project. If you're looking for flawless results, you really should invest in one of these affordable mats.
Alternative to EasyPress Mats
If you're not ready to commit to one of these, I highly recommend, as an alternative, a terry cloth towel. You want to make sure that it's folded three or four times to achieve that even pressure you need for good results.
Whether you're using an Cricut EasyPress mat or using a terry cloth towel be sure to use something a very sturdy table or counter top to get the best results with any of Cricut EasyPresses.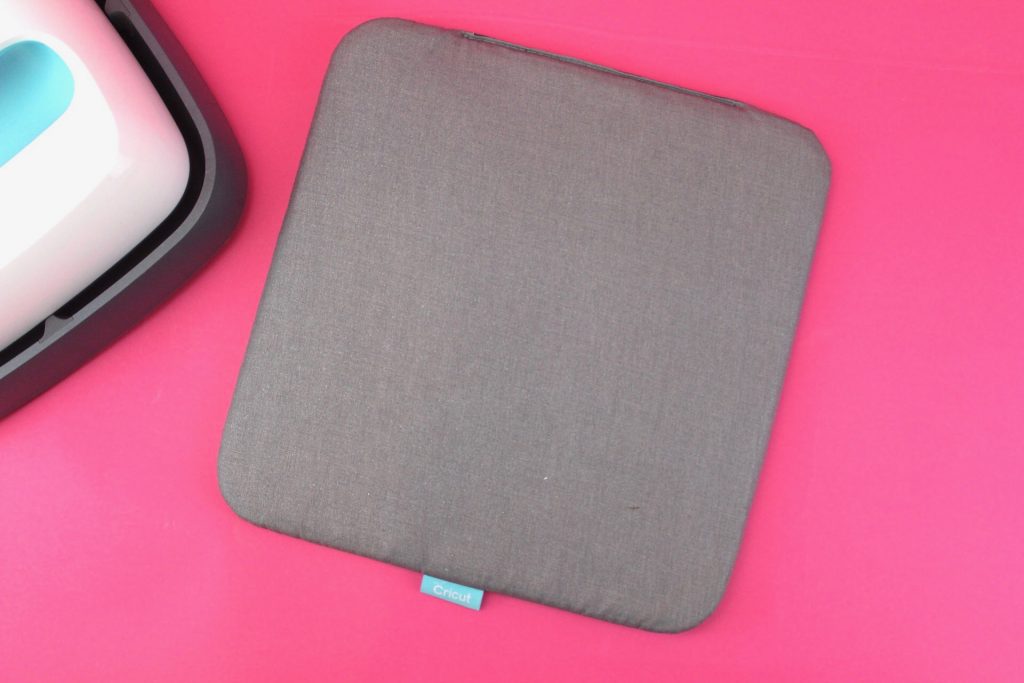 Burnish well before heating.
Burnish your design onto the surface well before applying the heat. This will help it adhere really well and in most cases, it will stay down nicely as you begin to peel up the transfer paper. If your part of your design doesn't adhere well, lay it back down, burnish that section, and heat a bit more with your EasyPress. The transfer paper will generally come up beautifully!
Look for the bubbles
When you see bubbles forming in your HTV as you heat it, don't panic. That's actually a good thing. It's a sign that it is heating well and that the transfer tape is separating from the vinyl.
In general, with the larger EasyPresses, you won't be able to see your design and you'll be relying on the timer, but this tip about looking for bubbles is really helpful with the EasyPress Mini.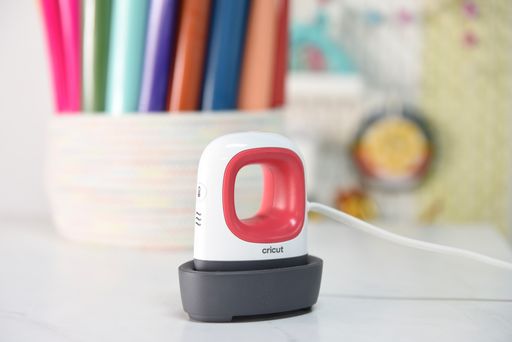 Keep Your EasyPress Reference Charts at Hand
Last but not least, you always want to keep some EasyPress reference charts at hand. Bind them together or hang them in your craft space! We have a handy dandy chart showing you which heat transfer vinyl to use when which you can receive simply by signing up for our email list.
With our Makers Gonna Learn membership, you have access to our printable Cricut Guide Book with even more information, including Cricut EasyPress Temperature Charts for a wide variety of iron on vinyl and surface materials. It's a must have for any Cricut die cutting enthusiast!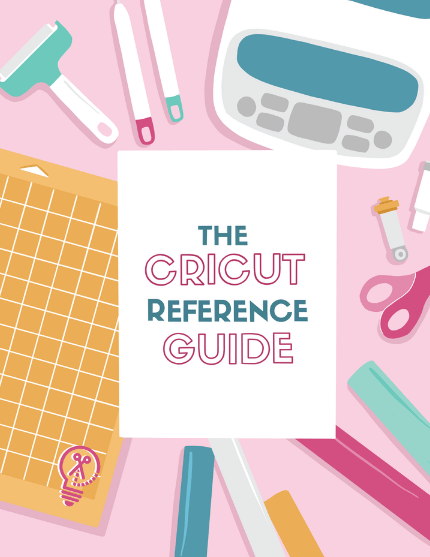 Aren't these some AMAZING EasyPress hacks? Which one is your favorite? If you know some others we should add to our list, be sure to let us know in the comments below.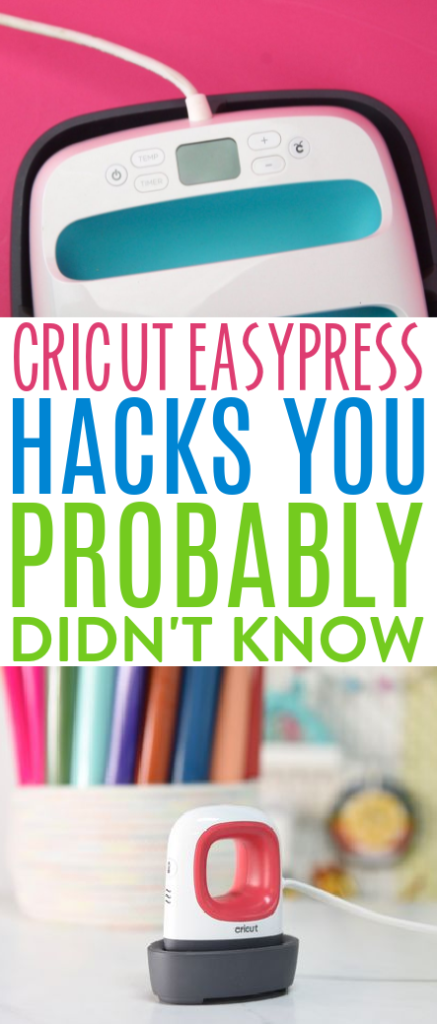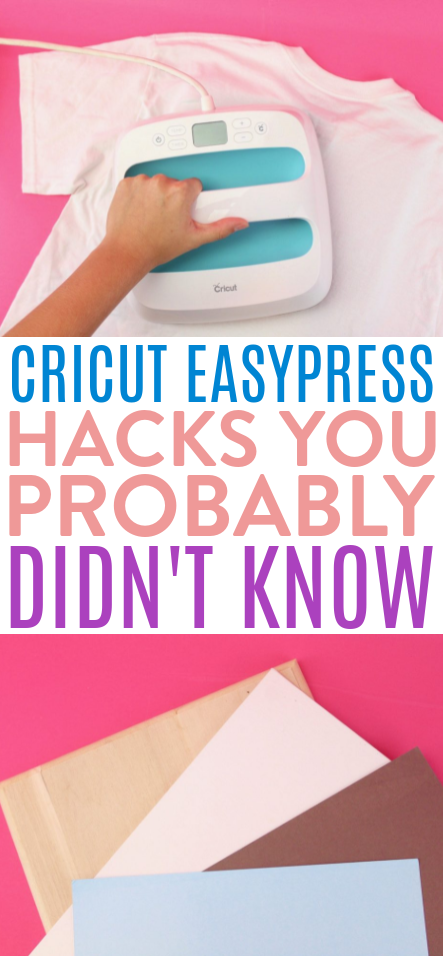 Tanner, Courtney, and the rest of the Makers Gonna Learn Team are all here because we love die-cutting and especially love sharing fun projects and tutorials with fellow makers. We are all great friends and are always having a blast when we are together- you will see this on camera, especially during live streams! We are here to inspire and support you in your crafting journey!