Cricut EasyPress Mini vs. Off-Brand Mini Heat Press
You know we love our product testing over here at Makers Gonna Learn. Today, it's a test of the Cricut EasyPress Mini vs. Off-Brand Mini Heat Press. We love our Cricut Mini Easy Press and use it every day, so can any other small heat press even come close?
We recently compared all of the Cricut EasyPress machines available and showed you which ones we preferred for various projects. If you're thinking about getting a mini heat press, you'll want to check this out before you buy one.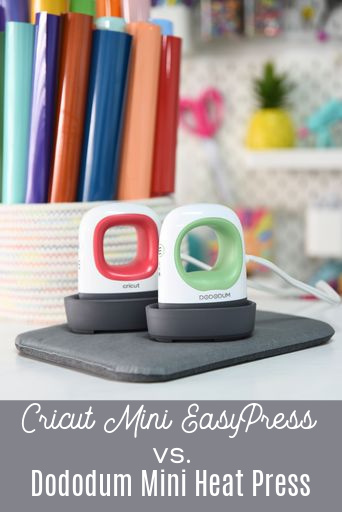 Cricut EasyPress Mini vs. Off-Brand Mini Heat Press
Supplies We Are Using: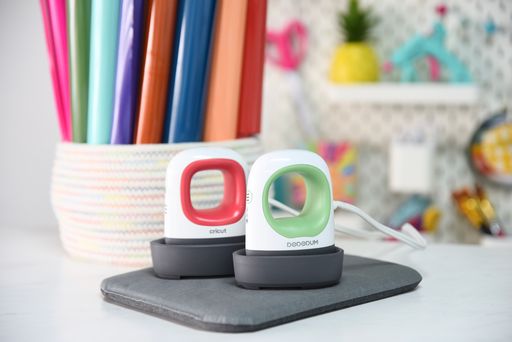 For our test today, we have chosen to use the Dododum Mini Heat Press. We're going to be using it and the Cricut Easy Press Mini with some heat transfer vinyl and plain cotton fabric to see how well they each perform in comparison with the other.
In addition, we have a temperature gun so we can test the heat levels of each of these small heat presses. Which one will perform better? We can't wait to show you our results!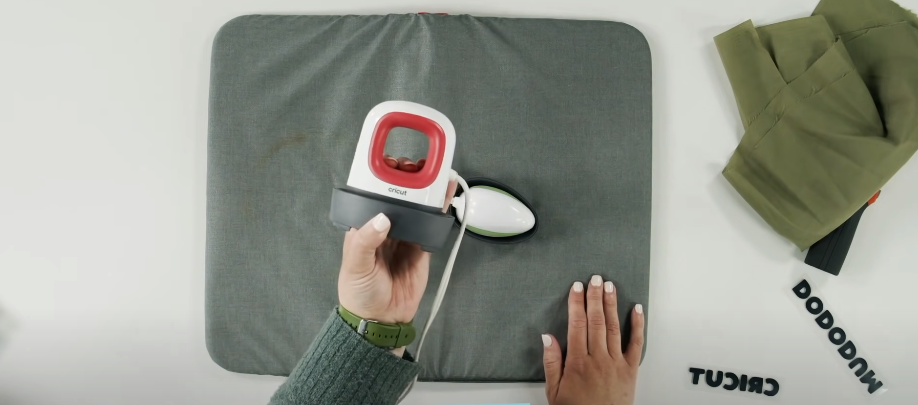 The Cricut EasyPress Mini
Looking first at the EasyPress Mini, we really like the stand it comes with. It's sturdy and isn't prone to tipping over. The Cricut Mini Easy Press fits nicely in our hands, making it comfortable to hold and easy to manipulate.
It has one button for temperature control. Press it once for the first setting, one more time for the second setting, and once more for the third. Push that button one final time to turn it off. It is commonly believed that these three settings are 300, 350, and 400.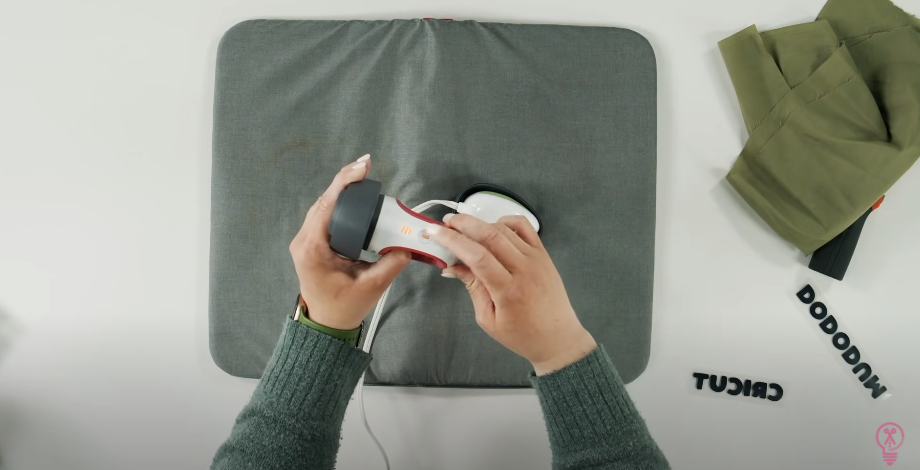 However, we have found that this isn't true. If you look at Cricut's own fact page, it says that the first setting is suitable for materials requiring temperatures between 255 and 295. The second setting is suitable for materials requiring temperatures between 300 and 355. And the third setting is for materials requiring temperatures between 360 and 400.
The Cricut Mini Easy Press has an automatic shut-off function as well. If it has been on for a while, it will beep to remind you that it's still on, and then a little while later, it will turn off completely.
The MSRP for the Cricut EasyPress Mini is $69.99. You can often find it on sale for $49.99.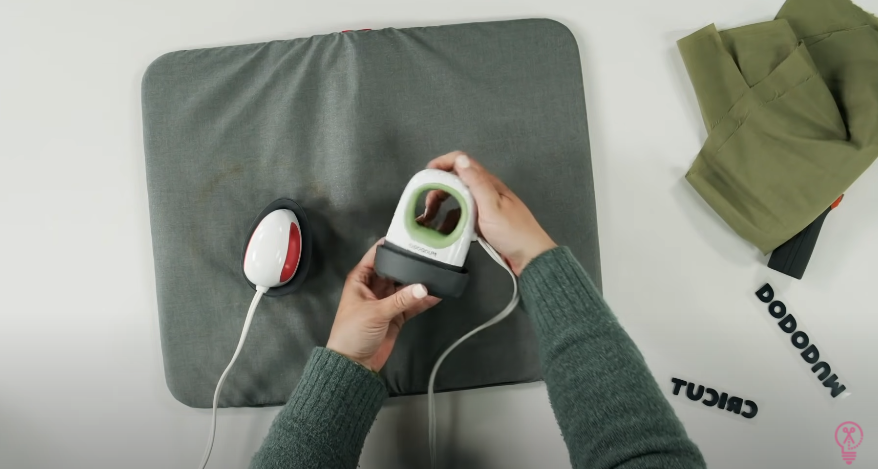 The Dododum Mini Heat Press
When it comes to the Dododum, the biggest difference we see is that the cradle is a bit lighter and that seems to make it a bit less sturdy. Other than that, it looks and feels pretty much the same as the Cricut Mini. The weight, the size, and the handle are virtually the same.
It has the same one-button control for the temperature settings as the Cricut EasyPress Mini. The temperature settings are a bit different though. The first one is 284 degrees. The second one is 320. And, the third is 374.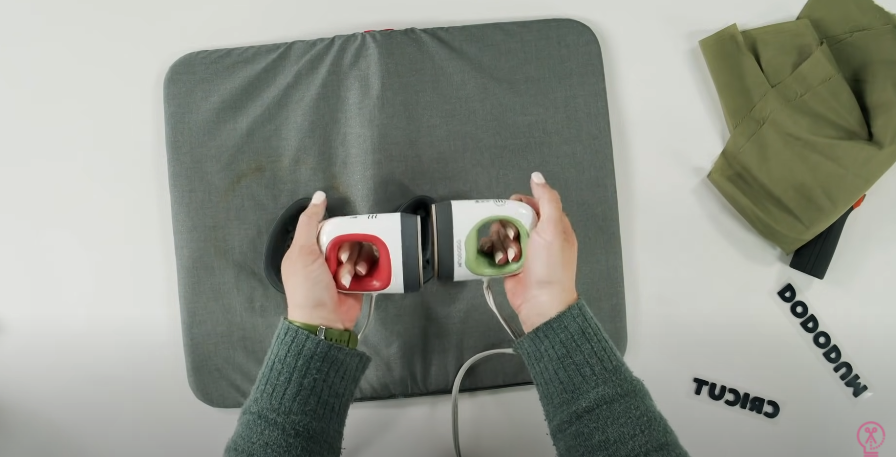 One fun difference between these two mini heat press machines is that the Dododum Heat Press comes in several different colors.
The MSRP on the Dododum is $59.99. We found it on Amazon for $39.99. Remember that those prices are subject to change at any time so check prices and shop around before purchasing.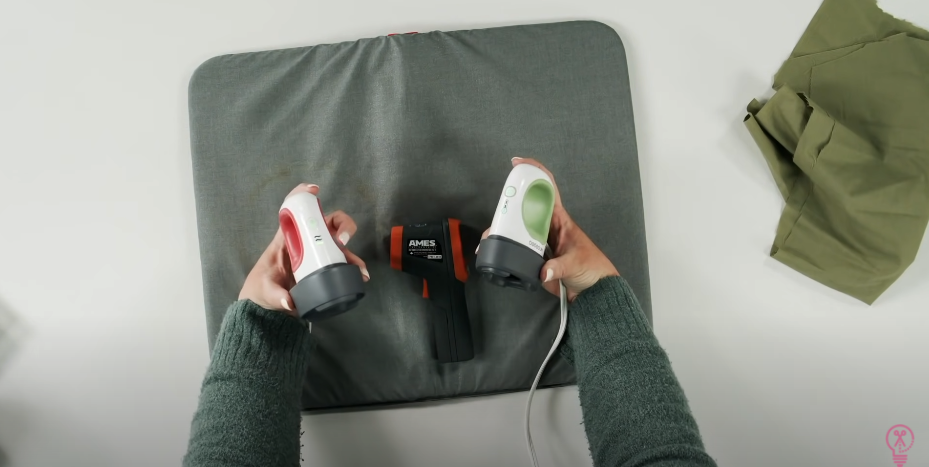 Testing the Heat Settings
We used a temperature gun to test the heat settings on each of these small heat presses. We preheated each to the first setting to begin with.
Note: The Cricut did preheat slightly more quickly than the Dododum.
Results – At the first setting, Cricut came out at 253 degrees and the Dododum was 250.7. On the second setting, the Cricut was at a temperature of 289 degrees and the Dododum was 280.7. Finally, on the third setting, the Cricut was at 334 and the Dododum was at 330.9.
What was interesting about this was that the two mini heat presses' temperature settings were quite comparable when we tested them, but they were not very accurate as compared to the companies' claims of what those temperatures should be.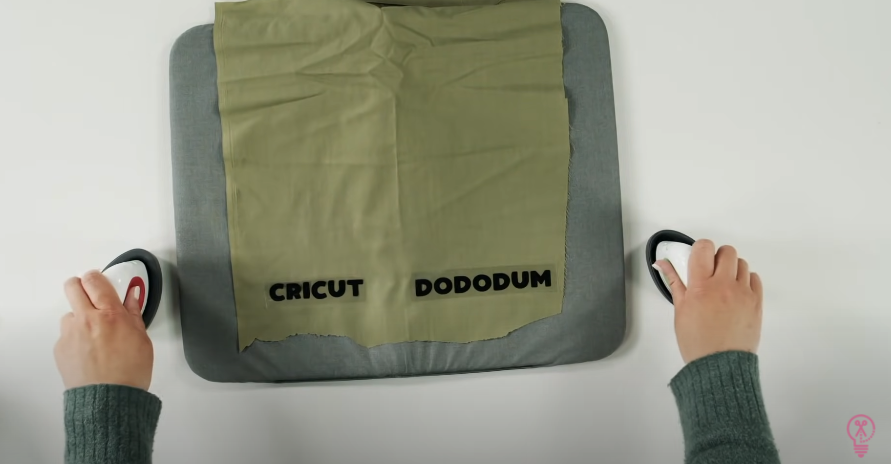 How Well Did Each Heat Press Perform?
We are making our comparison by using the same basic HTV on a piece of plain cotton material. As always, we are looking for those little bubbles to come up. These bubbles form between the HTV and the transfer sheet as the sheet separates away from the HTV (because it is adhering to your surface material).
We heated both of our designs at the same time. After peeling off the transfer tape, we can see and feel that they both are well-adhered and our designs look perfect.
What does that mean in terms of which one we'd pick? The Cricut EasyPress Mini has the sturdier base and you may find that to be an advantage for you (although we have found that to be a fairly minor detail). The Dododum is less expensive and comes in a variety of colors, and we like that. In all other respects, they both performed equally and we can't really pick one that we like better than the other.
What did you think of this Cricut EasyPress Mini vs. Off-Brand Mini Heat Press test? We hope you found it helpful in deciding which one to purchase for yourself!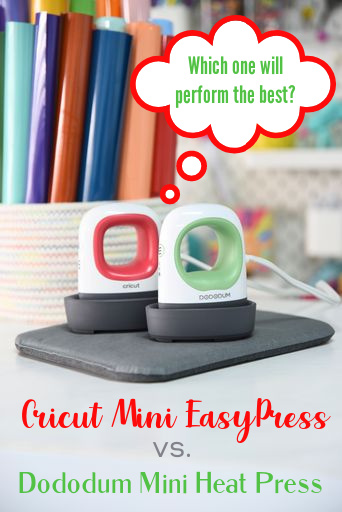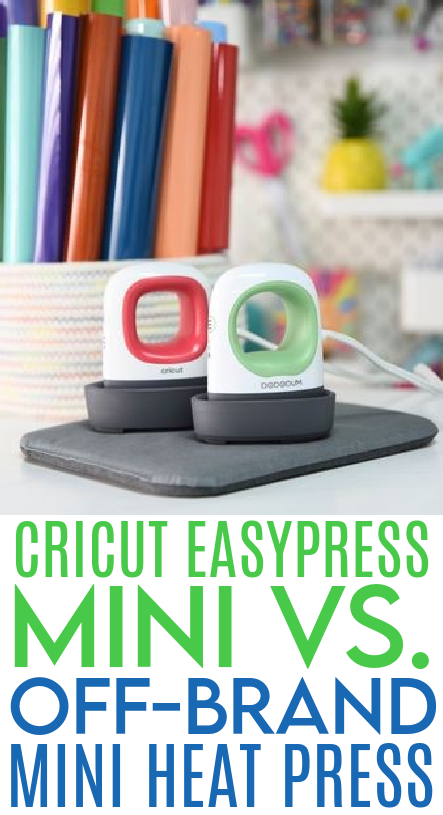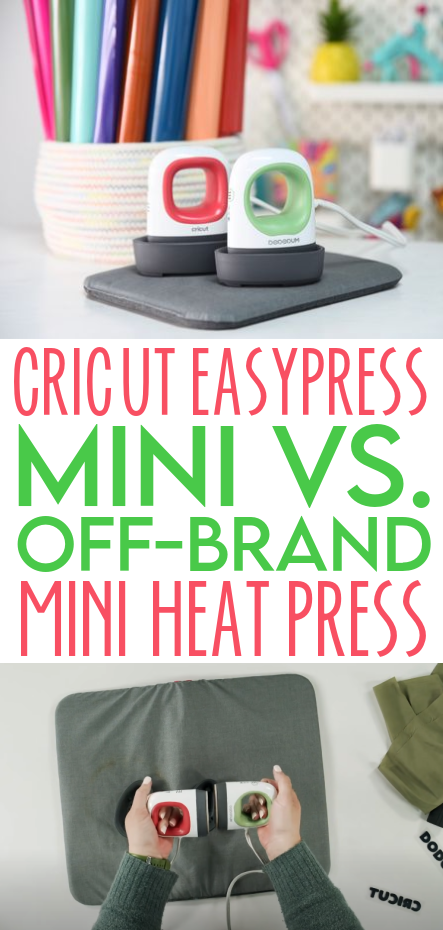 Tanner, Courtney, and the rest of the Makers Gonna Learn Team are all here because we love die-cutting and especially love sharing fun projects and tutorials with fellow makers. We are all great friends and are always having a blast when we are together- you will see this on camera, especially during live streams! We are here to inspire and support you in your crafting journey!