Cricut Fails to Avoid
Whether you're just getting started with a new Cricut machine, or you've been crafting for a while and have encountered a few die cutting issues along the way, these Cricut Fails to Avoid will help you successfully create die cutting craft projects.
We will show you what to avoid and what changes to make to your crafting process – some of these Cricut tips can make a huge difference! Let's get started!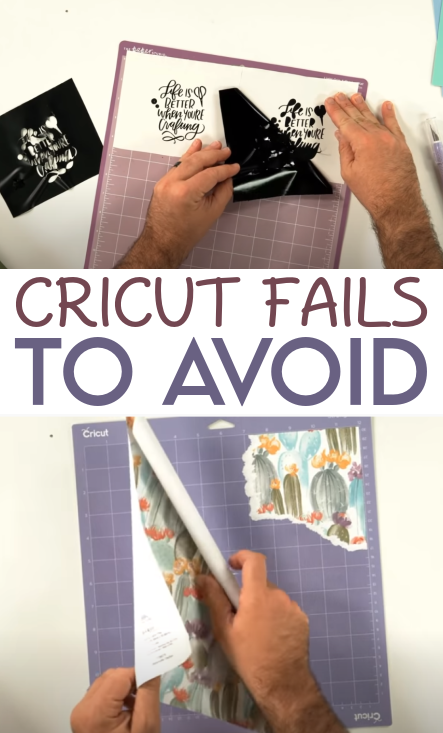 Cricut Fails to Avoid
We've got 6 basic Cricut tips to share with you today to help ensure crafting success! You're going to love these ideas and they're going to really help you with your die cutting crafts.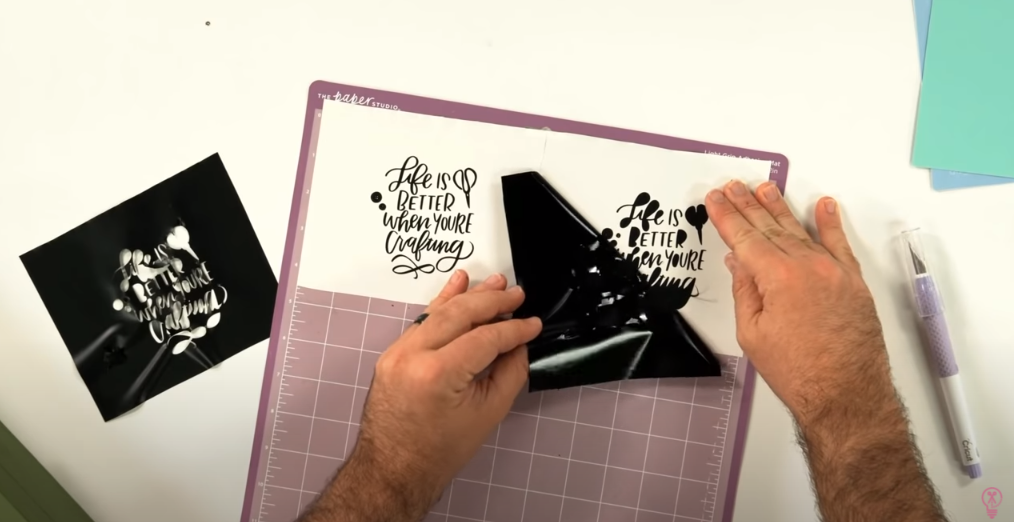 Mistake #1 – Not burnishing before weeding.
If you gave up on working with vinyl because you found it too difficult to weed, this hack is going to be just what you need. It is SO important to burnish your vinyl to the cutting mat (yes, we weed on the mat!) before weeding. It will help hold the vinyl down – just like having a third hand! – so that when you start to weed, only the vinyl you are weeding away will lift up and the rest will stay in place.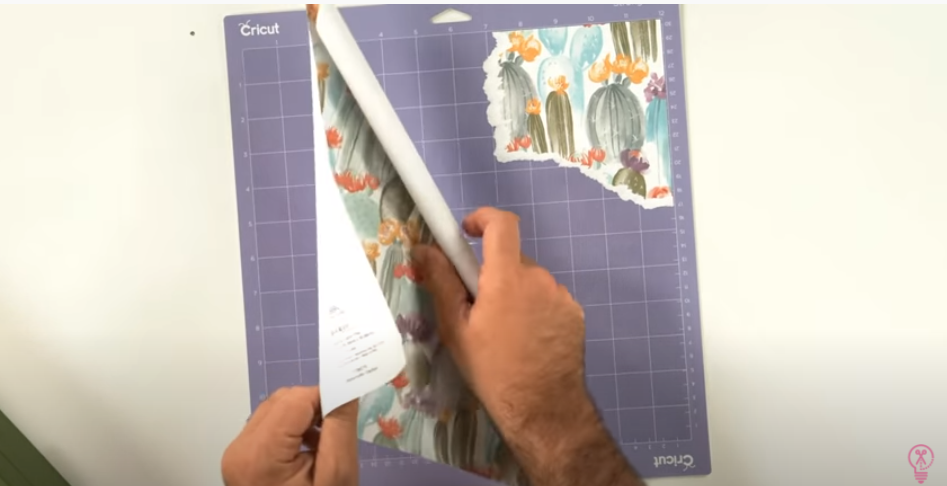 Mistake #2 – Using a mat that's too sticky and strong for thin cardstock
You really need to choose the right mat for the material you are cutting. Some mats may not be sticky enough and your material can shift and move around, keeping you from getting the perfect cut.
Using one that's too strong for materials like paper and cardstock can ruin your material. It can cause it to tear, curl, and otherwise become unusable. Put it on the correct mat (LightGrip cutting mat) to ensure that it will cut beautifully and come off the mat perfectly.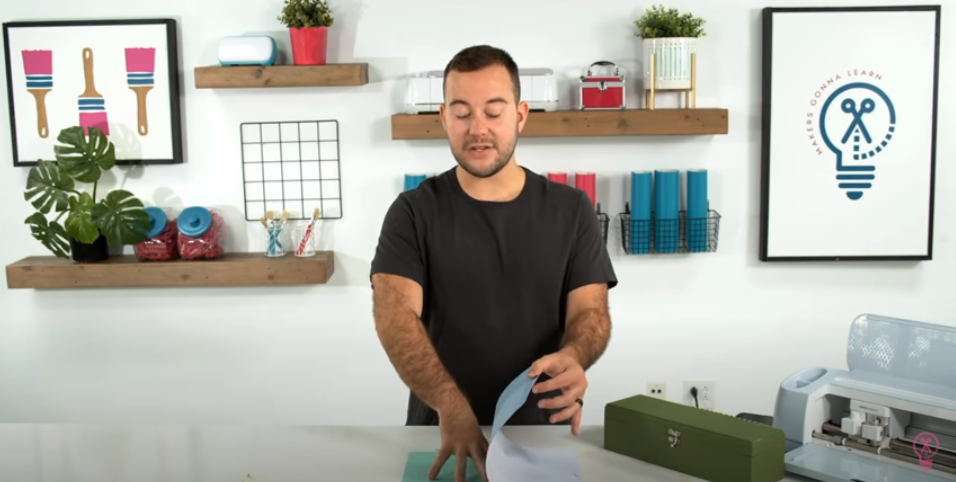 Mistake #3 – Pulling the materials off the mat
You should never ever pull your materials off the cutting mat. Wait – WHAT? How do you remove it then?
Remove the mat from the materials. This is the key. Flip the mat upside down and carefully peel it away from your design. This helps to use gravity to keep your materials flat and prevent curling.
Pro Tip: You want to work slowly and gently curl the mat away from the materials. If you use too much force or bend it too much, the mat can snap!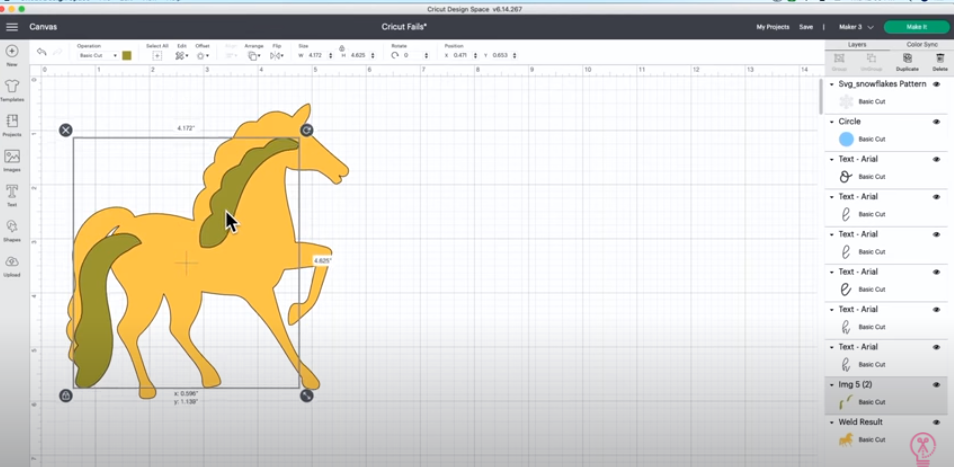 Mistake #4 – Trying to layer vinyl on top of glitter vinyl
Have you tried layering vinyl? It seems really tricky but once you know what to do, it really isn't complicated. However, trying to layer on top of glitter vinyl is downright impossible.
Or is it? Placing vinyl right on top of glitter vinyl can be tricky. It won't stick well and if you managed to get it to stay at all, it won't last long. So, we have a fantastic Cricut hack that mimics the appearance of layering on top of glitter vinyl.
In the image above, you can see that with this horse design, there is the yellow main layer and then a green layer for the mane and tail that gets layered on top of the yellow. We want to use glitter vinyl for the yellow so we need to employ our handy trick to create a faux layered look.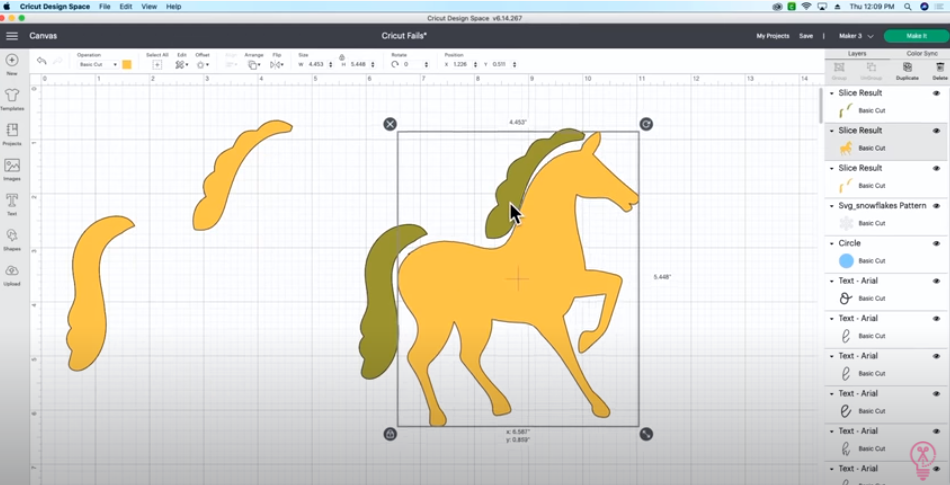 So, we use the "Slice" function to remove the mane and tail from the horse. Now, we can cut the horse (yellow) out of glitter vinyl and the mane/tail (green) from regular adhesive vinyl and reassemble the horse on our blank to give that layered appearance.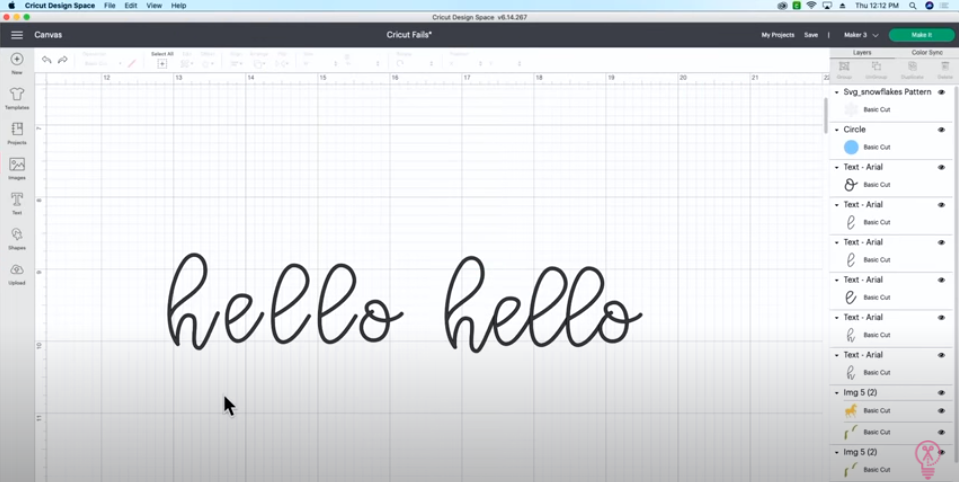 Mistake #5 – Not kerning your cursive letters
There may be times for artistic reasons that you don't want to kern your cursive letters. That is a decision that is entirely your own.
However, some Cricut beginners aren't aware that you CAN kern your letters or just how to do it. Cricut recently added in a function where it automatically kerns cursive for you, but it's not perfect.
Some fonts won't be automatically kerned at all, while others may not be lined up just as you'd like them. So, you can kern them manually and make them perfect.
Ungroup your text and then you can use "Letter Spacing" to move them over, or manually grab each letter and scoot it over yourself. You can even use the arrow keys on your keyboard to move them!
Pro Tip: Once you have your text kerned, don't forget to Weld!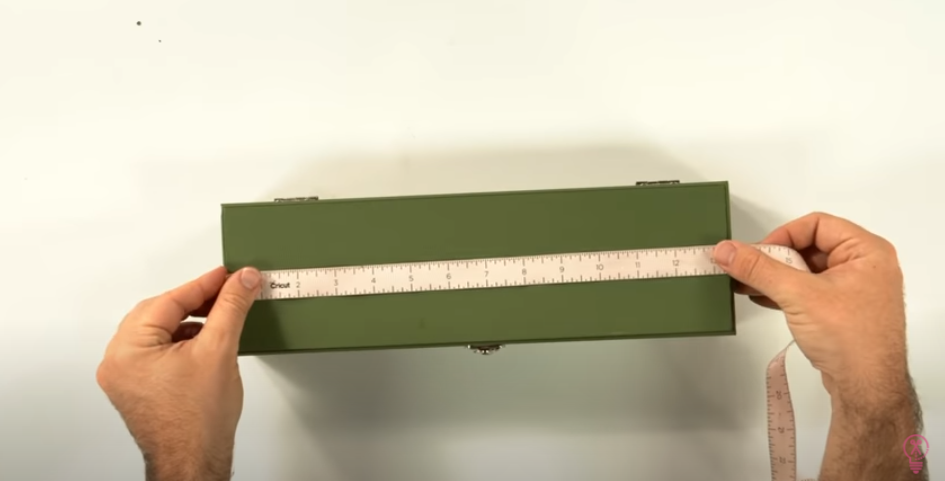 Mistake #6 – Not using a basic shape to size your design
We know that Cricut Design Space has templates available for you to use. These templates include mockups of shirts, mugs, aprons, and so much more. Some people like to add one of these to their canvas and use it when creating their design, for sizing and placement purposes.
We prefer to use a basic shape when figuring out the sizing and placement of our design. It's a great generic method that will work no matter what blank you are using and no matter what size that blank is.
Begin by measuring the available space for your design. Then, add a Basic Shape to your canvas in Design Space. Use one that best represents the space available.
Then, size that shape to match the dimensions of your available space. Now, you can use this to create your design and get a really good idea of what size to make and how the finished project will look.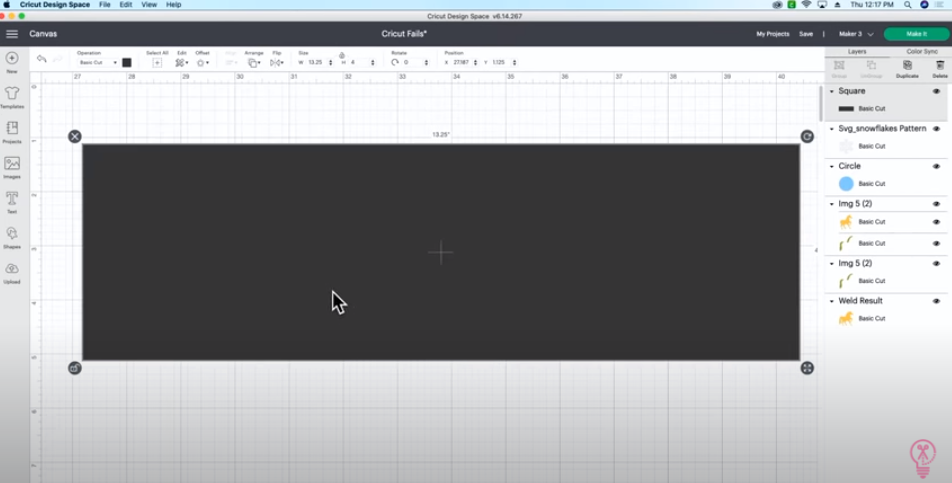 Pro Tip: You can even change the colors to match your materials and help visualize the final product even better!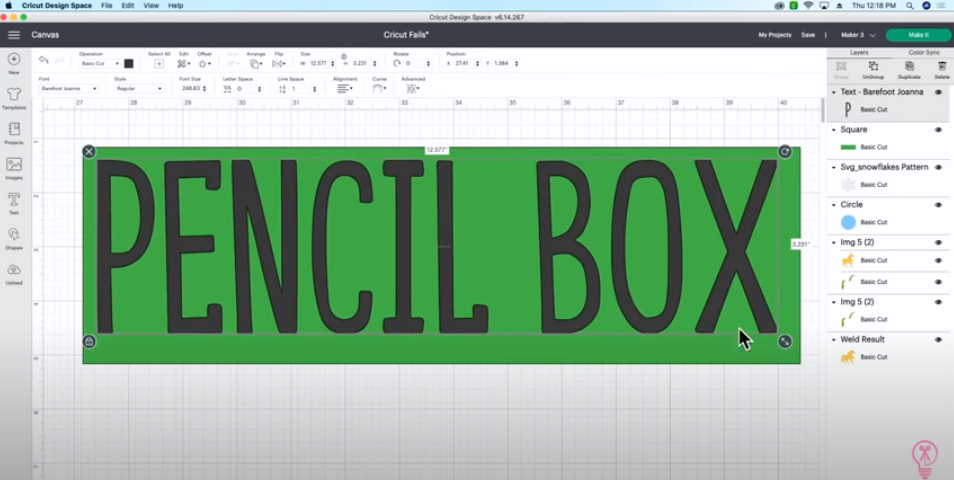 Aren't these fantastic Cricut tips? Try them out and see if they help improve your die cutting craft experience!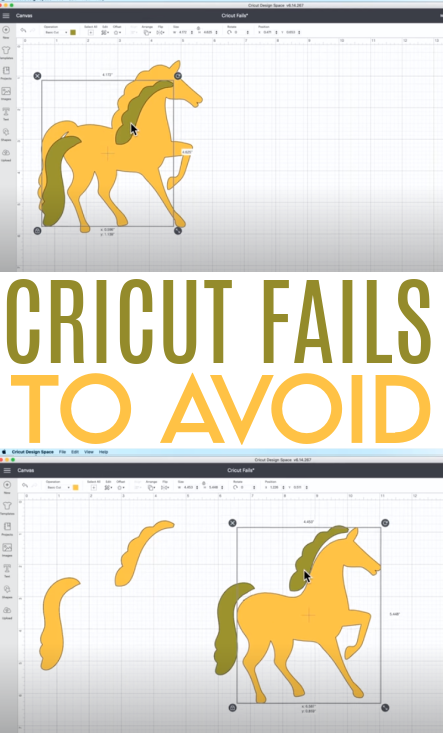 Tanner, Courtney, and the rest of the Makers Gonna Learn Team are all here because we love die-cutting and especially love sharing fun projects and tutorials with fellow makers. We are all great friends and are always having a blast when we are together- you will see this on camera, especially during live streams! We are here to inspire and support you in your crafting journey!