Cricut Fall Decor Projects
What's your favorite season? It's so hard to pick one because they all have their advantages, but we do think that autumn is one of the most beautiful. And we really love making Cricut Fall Decor Projects to add to our homes.
Fall is such a cozy time and these craft projects you can make with your Cricut can really enhance the comfy atmosphere in your home. Be sure to pin this and check back because as we make more projects, we'll be adding them here!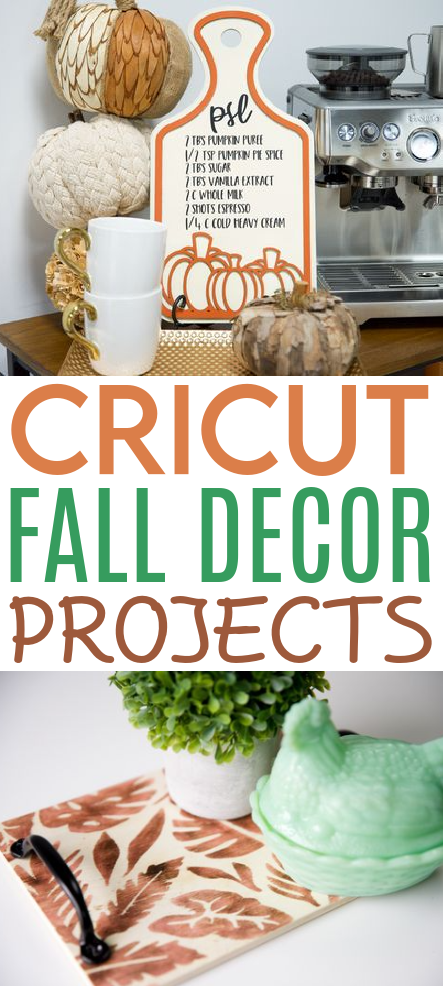 Cricut Fall Decor Projects

Whether for fall in general, or to use for Thanksgiving or Halloween, there are some really lovely autumn-themed Cricut crafts here to choose from!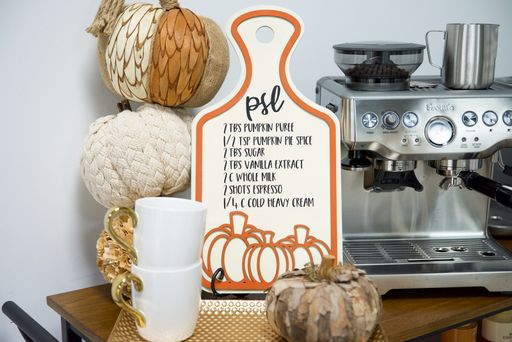 Pumpkin Spice Latte Recipe Cutting Board
How fun is this idea? Take your favorite recipe and apply it to a cutting board for an adorable kitchen accent. Makes a great gift too!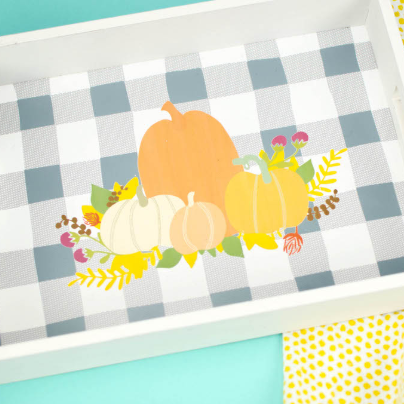 Use this basic idea to create a serving tray with any theme on it you would like!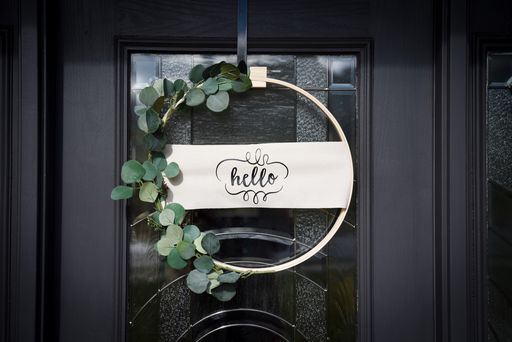 We have rounded up several different autumn door decor ideas in a variety of styles so you can find one that suits you!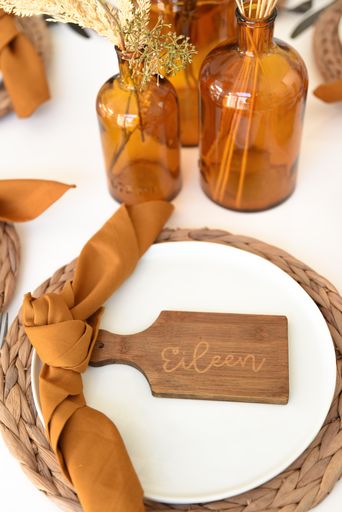 We love putting together seasonal tablescapes. This one includes a fun faux wood burning technique you're going to love.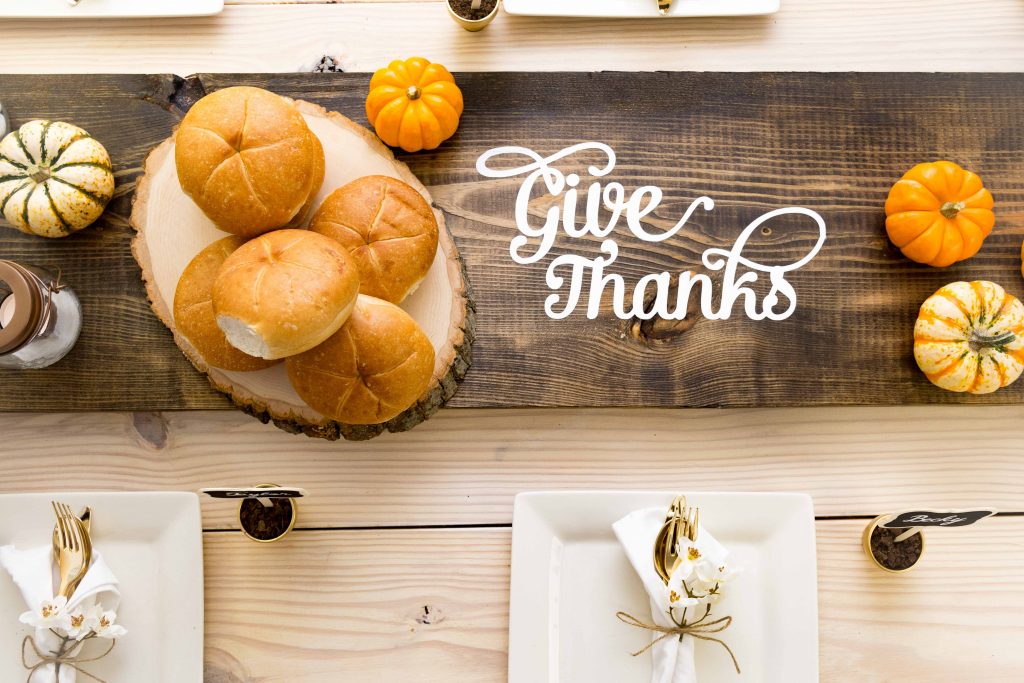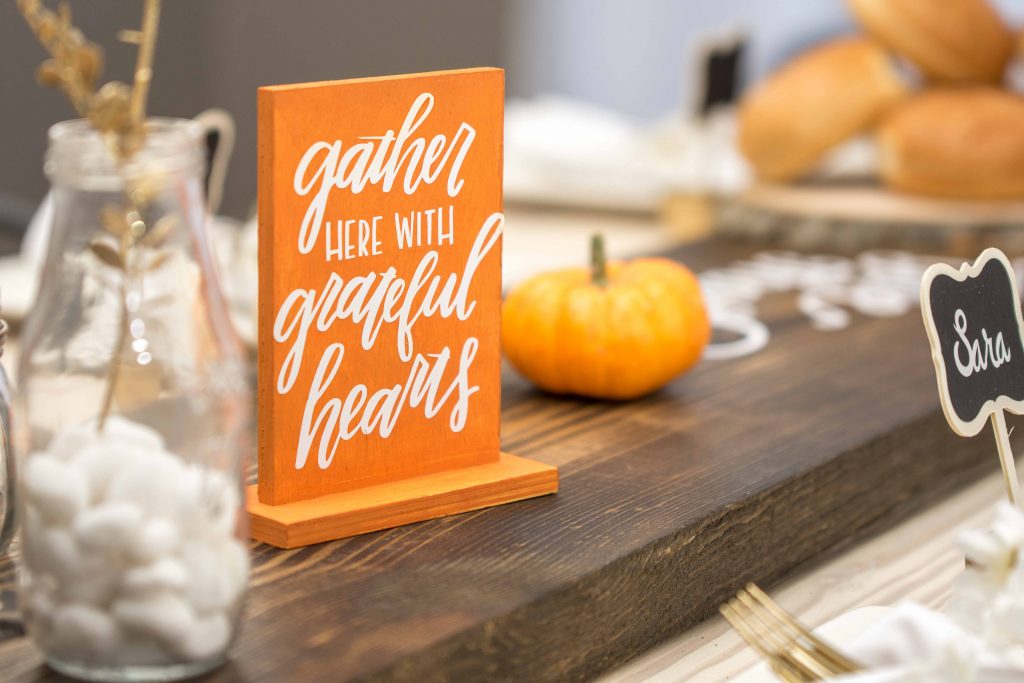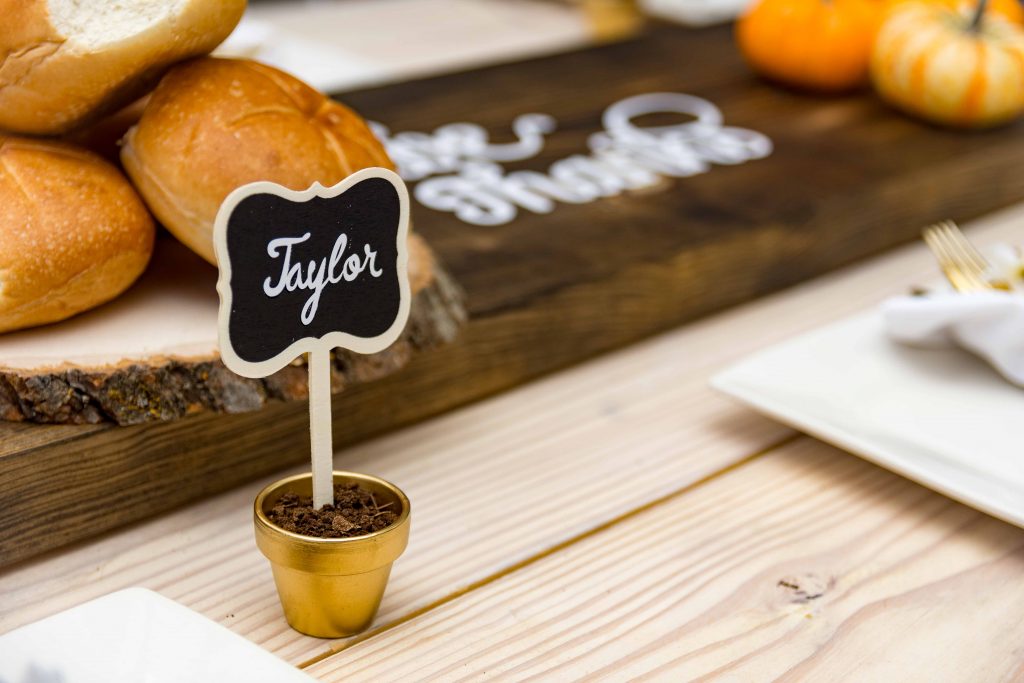 Fall Signs
We love making fall signs that we can hang on the wall, stand on our mantel or front porch, or display on the door. It's a great way to share your personality in your decor.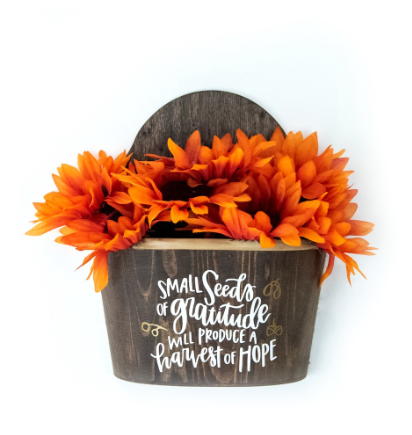 There are so many ways to create beautiful fall decor projects using your die cutting machine. We've got some really easy ideas to share here.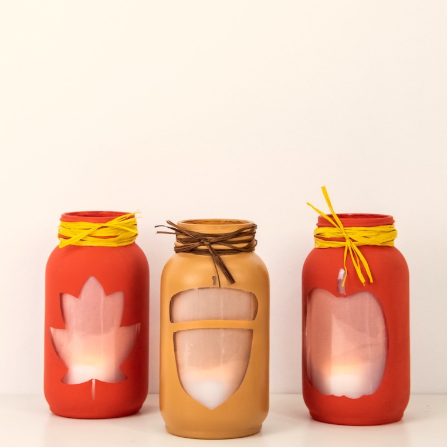 These projects are especially well suited for use on a shelf or fireplace mantel.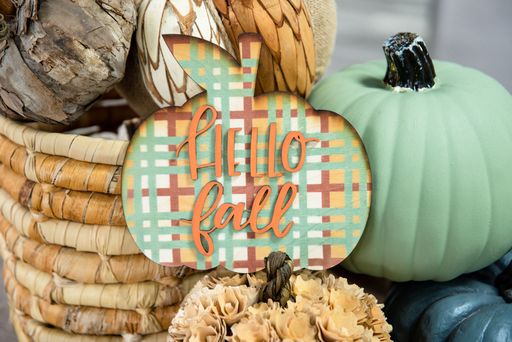 Have you jumped on the sublimation bandwagon yet? You may not know that you can sublimate on wood as well as fabrics. We'll show you how.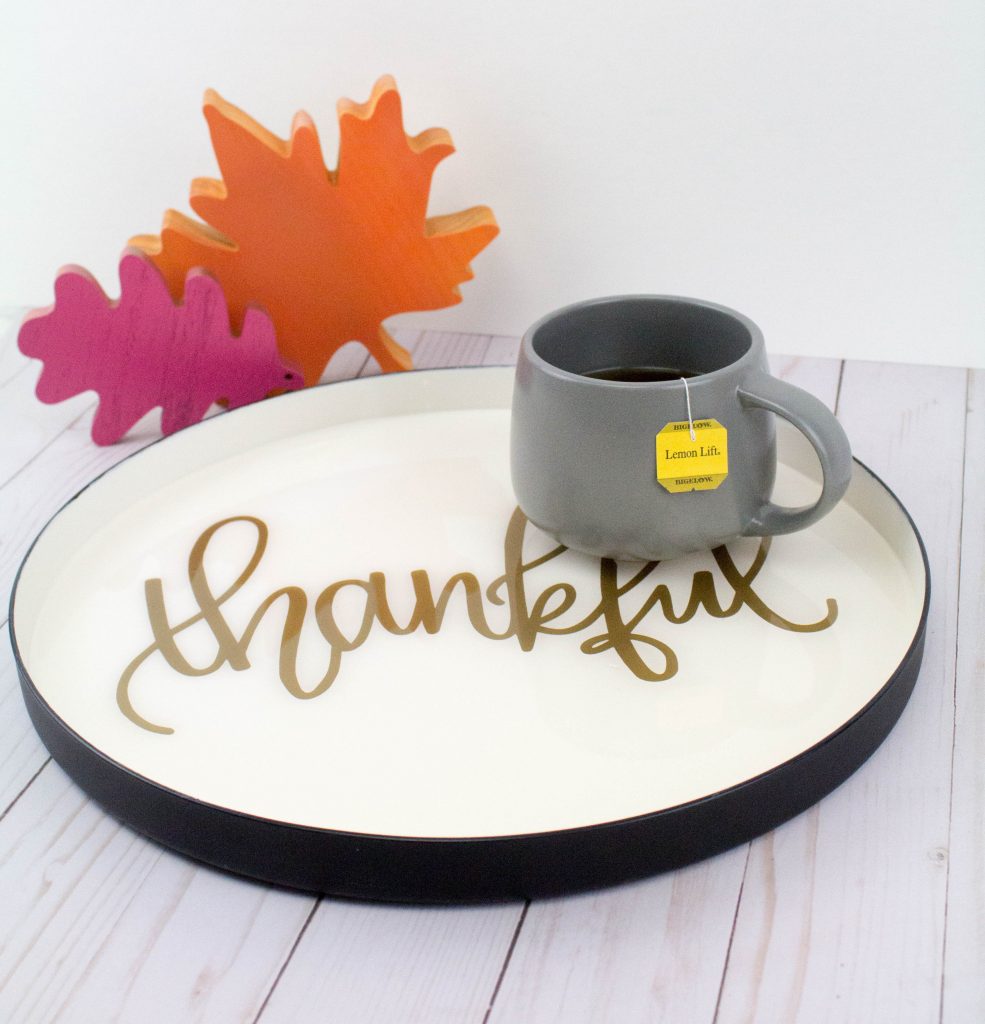 Cricut plus resin equals amazing craft projects that will last indefinitely!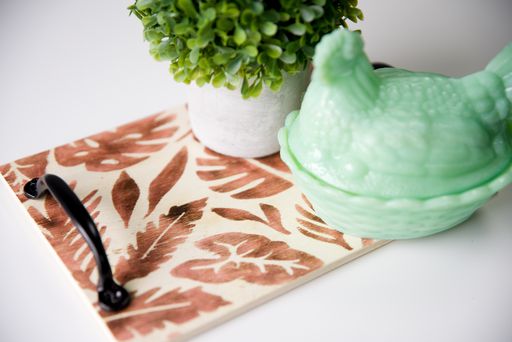 Another fun craft project using the faux wood burning technique, this tray will take you right from the very beginning of fall through the winter holiday season with its subtle but beautiful leaf design.
Fall Porch Decor
Tanner, Courtney, and the rest of the Makers Gonna Learn Team are all here because we love die-cutting and especially love sharing fun projects and tutorials with fellow makers. We are all great friends and are always having a blast when we are together- you will see this on camera, especially during live streams! We are here to inspire and support you in your crafting journey!