Cricut Infusible Ink Ultimate Guide
If you're a fan of sublimation craft projects, you might just want to try Cricut Infusible Ink. It gives a sublimation type effect to your projects but doesn't require as much of an investment in additional supplies. This Cricut Infusible Ink Ultimate Guide will tell you everything you need to know to get started.
We'll share our favorite Infusible Ink hacks as well as ideas for projects that you can make with your Cricut machine and some Infusible Ink. We'll even talk about the off-brand supplies that you can use to save money on these crafts.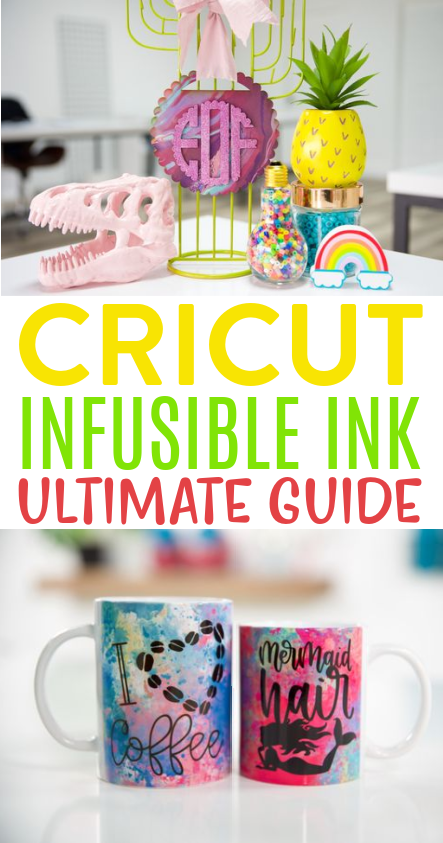 Cricut Infusible Ink Ultimate Guide
Let's begin by discussing the difference between Infusible Ink and sublimation. Infusible Ink sheets are premade sheets that come in a selection of colors and patterns. You are limited to those colors and patterns. Cricut does make Infusible Ink pens that you can also use for creating designs, but again, you are limited by those colors. With Cricut Infusible Ink, you will still need to weed your design after cutting.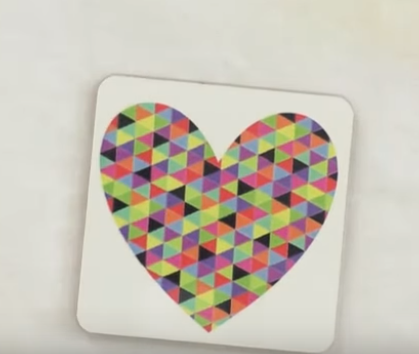 Difference Between Infusible Ink and Sublimation
With sublimation craft projects, you print your design on sublimation paper. Because it relies on you using a sublimation printer, you can use any color or pattern that you'd like. In fact, while you would need a Cricut or other die cutting machine to use Infusible Ink, you don't even need one with sublimation (although we usually use them together). However, the equipment and materials you need for sublimation can be more expensive – especially to get started – than with Infusible Ink.
Both Infusible Ink and sublimation require the use of a heat press (like a Cricut EasyPress).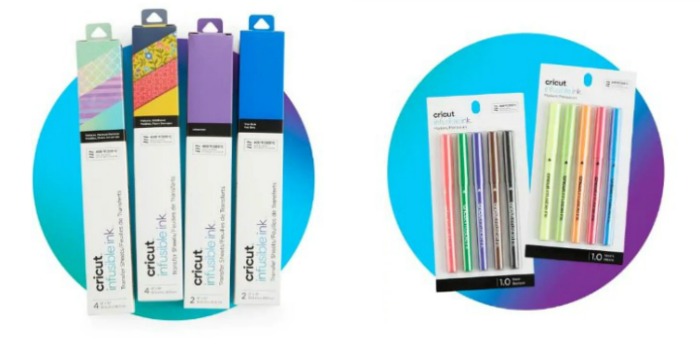 Materials Needed for Infusible Ink Projects:
Cricut Machine:
Infusible Ink works with any of the Cricut machines including the Maker, Explore, and Joy.
Infusible Ink:
You will need either Infusible Ink sheets or Infusible Ink pens. We find that most people seem to use the ink sheets more often than the pens. In each pack of Cricut Infusible Heat Transfer Sheets you get two 12 by 12 sheets. They also come in sizes suitable for use with the Cricut Joy and the Cricut Mug Press.
Infusible Ink sheets come in a variety of colors and patterns. In the plain color packages, you get 2 of the same sheets. In the patterned heat transfer sheet packages, you get 1 patterned sheet and 1 with a coordinating plain color.
If you want to use Infusible Ink pens, you will be creating your design on copy paper and then using heat to transfer that over to your blank.
Pro tip: We tested the pens on both laser printer paper and the regular copy paper. We're happy to report that they work beautifully with both! So, you can use whichever one you happen to have on hand.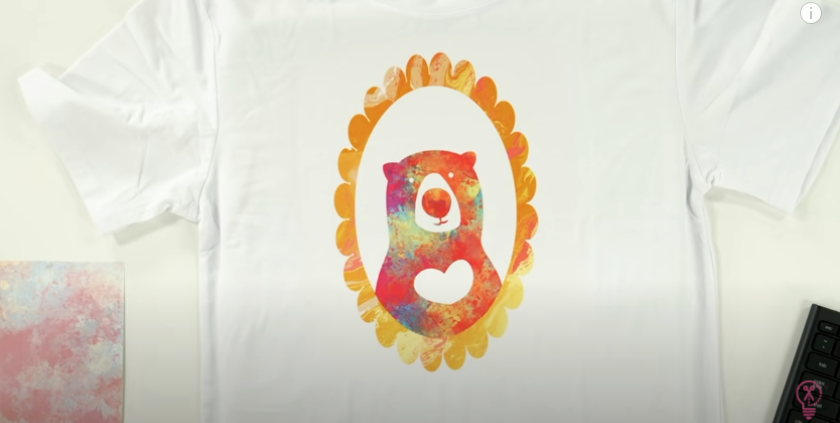 Using Off Brand Infusible Ink
We have had good luck with using off-brand Infusible Ink with our projects . They are less expensive and have a wider selection of colors and patterns. – Side by side comparison of Cricut Infusible Ink and an off-brand
Pro tip: When you remove the heat transfer sheets from the packaging, the first thing you might notice is that they won't look nearly as vibrant as they were presented on the package. This is true of both Cricut and the off brand ink sheets. That's absolutely okay because once heated, that's when the magic happens. You will see that vibrancy come out in your craft project.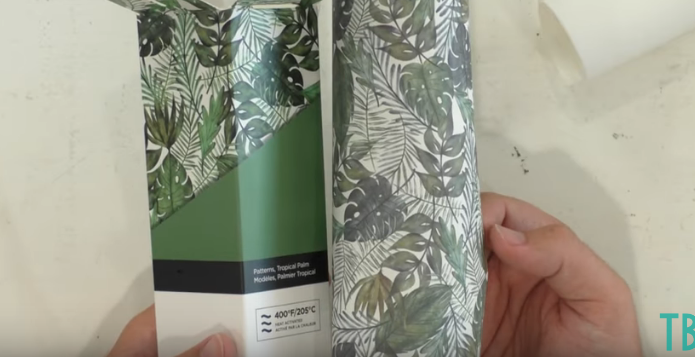 Blanks:
Fabric Items:
Along with the heat transfer sheets or pens and copy paper, you will obviously need a surface to transfer your design onto. You can't use just any blank with Cricut Infusible Ink. You need something that will accept the ink well and give you permanent results.
With fabric items like t-shirts, you want to work with items that are 100% polyester or have a very high polyester count – at least 90-95% polyester for the best results. If you try to use it directly on a cotton t-shirt for example, it will transfer over, but when you wash it, all the ink will be washed away.
The other important thing to keep in mind is that this product works best with white materials. It really won't work well with black or other really dark materials. This is different than your typical heat transfer vinyl which is like a decal that sits on top of the fabric. Instead, the color transfers right into the fabric – it's actually infuses into it! If you want to create a design on a dark colored fabric, you're going to want to stick to regular iron on or use our hack for working with Infusible Ink on cotton. While it's main purpose is as a trick to allow you to use cotton, it also will allow you to work on darker colors as well.
Find our hacks for using infusible ink with cotton items here: Using Infusible Ink on Cotton
Pro tip: There is no need to pre-wash your fabric. When working with heat transfer vinyl, it's crucial that you wash your fabric before you apply the transfer, but not with infusible ink. Since the ink transfers right into the fabric and the shirts have such a high polyester content, it just isn't necessary.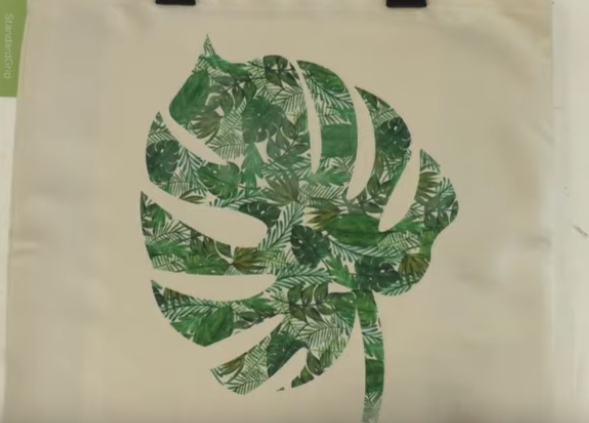 Other blanks you can use:
For other blanks, we have had good luck using most products that are labeled as "sublimation" products. There is a wide variety to choose from including: blank jigsaw puzzles, sequin pillow covers, ceramic Christmas ornaments, tote bags, sublimation license plates, coasters, sublimation mugs, sublimation koozies, and more!
Materials You Can Use with Cricut Infusible Ink
Comparison of Infusible Ink Blanks and Off-Brand Sublimation Blanks
You can also use Infusible Ink on wood. Check out our simple tutorial here: How to apply Infusible Ink to wood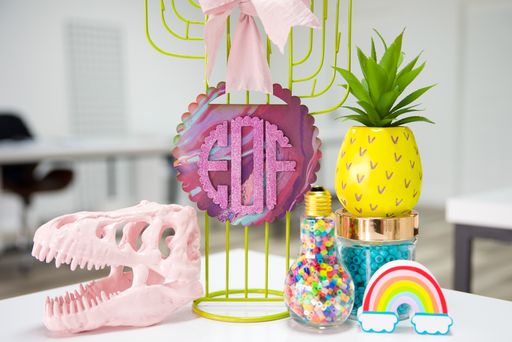 Other tools and supplies to have on hand:
Some other tools you will want to have on hand for these projects include: a brayer and a lint roller. You will also need your Cricut EasyPress (or other heat press)and a Cricut EasyPress mat. You should also have some butcher paper available in case you need it. We don't find it's necessary with all infusible ink projects but there are definitely times we need it to prevent the ink from seeping through or ending up on our heat press.
Each package of Cricut Infusible Heat Transfer Sheets comes with some white butcher paper. You get two sheets of it that are about 12 by 12 or maybe just a bit bigger in size but if you're planning to make multiple projects, you might need to have some extra on hand.  The butcher's paper can be reused as long as there is no ink on it. 
You will need some kind of heat source. It is best to use a heat press such as a Cricut EasyPress that will cover your entire design at once. The Cricut EasyPress Mini is not recommended for Infusible Ink. We tested out using a household iron with infusible ink but didn't get the results we wanted.
You can't lift up the EasyPress and put it back down again – it has to be a one hit wonder! You need to apply the heat to the entire design evenly at the same time so be sure that your design will fit the size of your EasyPress.
If you apply heat more than once on some areas, you'll get greater color saturation in those areas than you will in the others. It will be quite obvious on your finished project and you won't get the best results.
Pro tip: Be sure that you size your design to fit within the confines of your heat press when creating it in Design Space.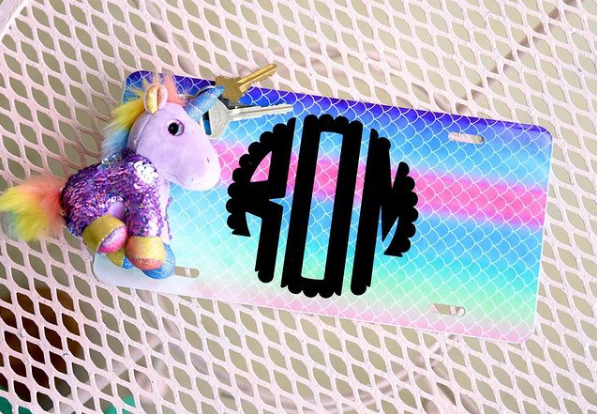 Working with Infusible Ink
When working with sheets of infusible ink, you will place it on your cutting mat right side up. One thing you'll notice is that it's quite a bit stiffer then working with vinyl. This is how it's meant to be but it can take a bit of getting used to.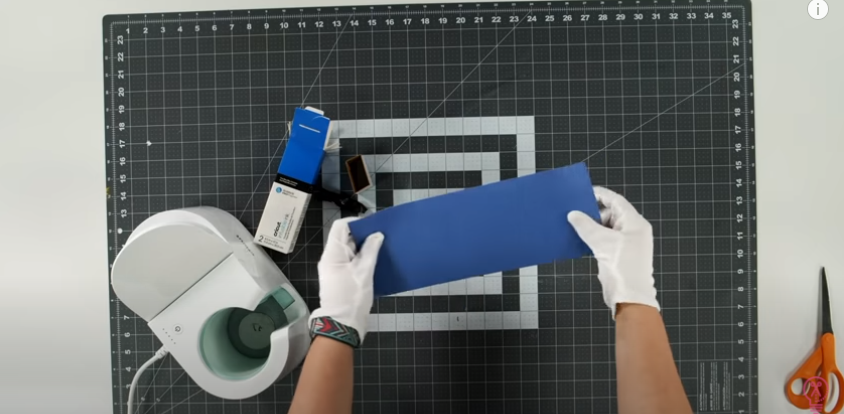 It's best not to handle these ink sheets any more than you absolutely have to. If you have damp, clammy hands, we strongly recommend wearing cotton gloves when touching Infusible Ink. It's also advisable to use a brayer to smooth the sheet out onto your cutting mat.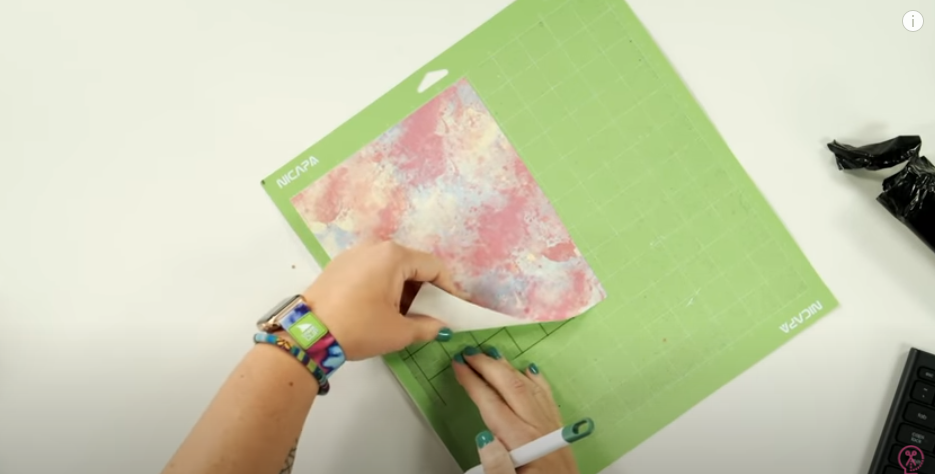 When working with Infusible Ink, remember that you will need to mirror your design just as you do with heat transfer vinyl. Once cut weed your design. Again, remember that this is a stiffer material so it may feel strange to weed it. It can sometimes feel like it's snapping and that you're actually breaking it, but this is normal.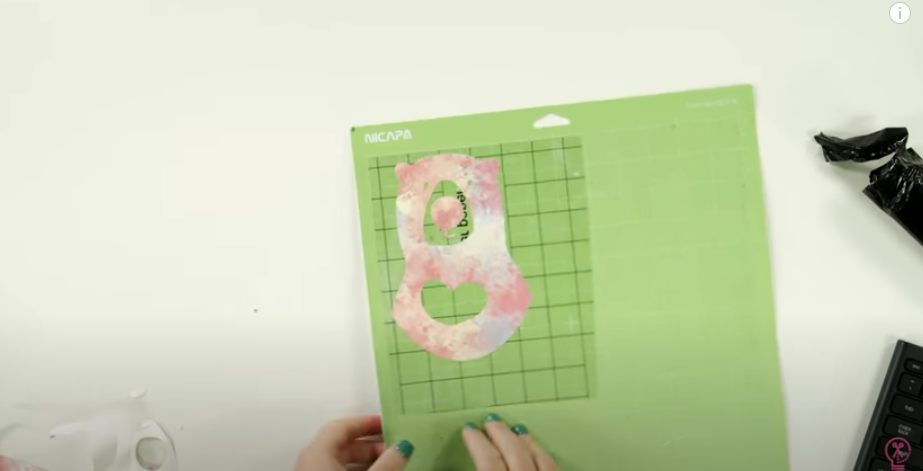 Before applying the ink transfer sheets to your blank, it's important to ensure that the blank is clean and free of dust, threads, and other debris that would get in the way of an even transfer. This is where the lint roller can come in handy. With a non-fabric surface, you can use those microfiber cloths that they make for cleaning eyeglasses to clean your blank.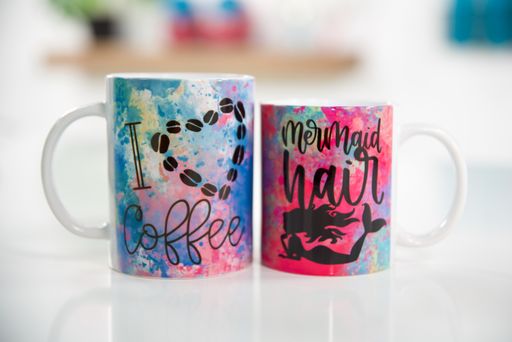 Heating Your Design
When using your EasyPress for your Cricut Infusible Ink craft projects, use very light pressure (or no pressure at all)! You just want to set the EasyPress down and then maybe just place your hand on it for some stability, but that's it.
For coasters or those types of items, you don't even want to keep your hand on it. Place it down and remove your hand. The EasyPress itself will do most of the heavy lifting for you! Be sure to follow the instructions for the particular material you are using.
If you're working with mugs, coasters, or anything like that, you can use heat tape to help ensure your design stays in place during the heating process. You don't even have to use the Cricut brand heat tape. We picked up some on Amazon for quite a bit less and it works really well.
Pro tip: Before applying your design, use your EasyPress to heat your blank. Let it cool down completely. Then add your design and heat as usual. Why do this? This helps ensure that your surface (in particular, fabric surfaces) is completely dry and removes any traces of moisture from it.
Tanner, Courtney, and the rest of the Makers Gonna Learn Team are all here because we love die-cutting and especially love sharing fun projects and tutorials with fellow makers. We are all great friends and are always having a blast when we are together- you will see this on camera, especially during live streams! We are here to inspire and support you in your crafting journey!