Cricut Joy Foil Tip
If you have a Cricut Joy, you are going to love learning more about the Cricut Joy Foil Tip. This is such a fun way to add a metallic element to your crafts.
In today's post, we're going to show you how easy it is to use the foil transfer kit to add those beautiful metallic accents to your projects by walking you through a step-by-step tutorial on how to make this adorable tag.

How to Use Cricut Joy Foil Tip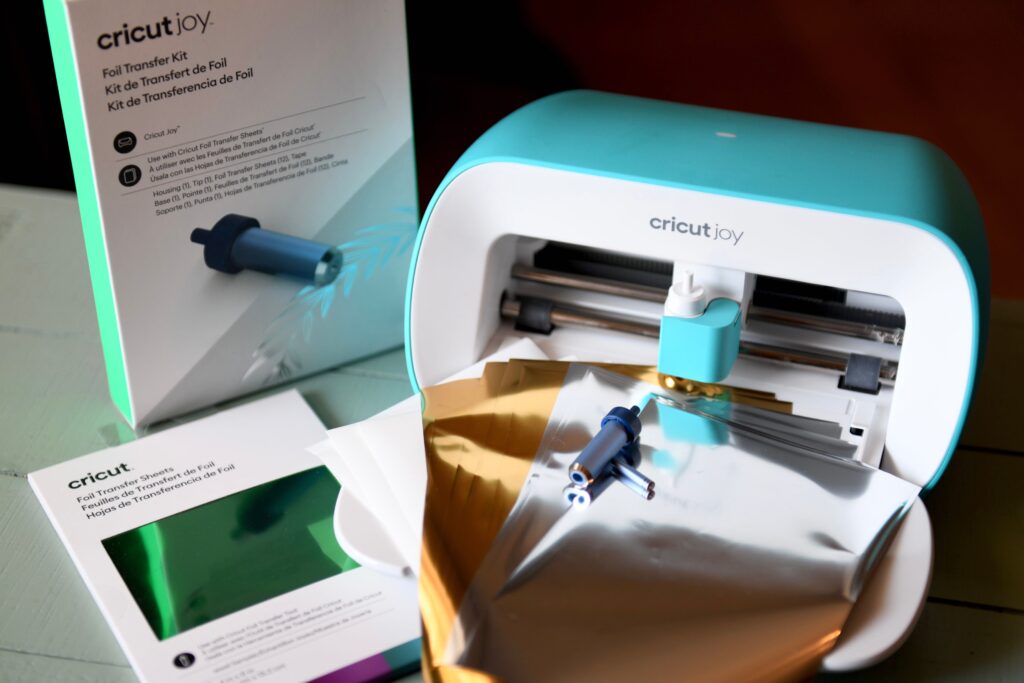 The Cricut Joy Foil Tip is a really simple tool to use with your machine to expand its functions and capabilities. There is a foil transfer kit available for the Cricut Maker and Explore series as well. These machines have three tips with different thicknesses available to them, while the Joy only has one. The foil tip for the Joy is not interchangeable with the ones for the other machines.
Supplies we're using: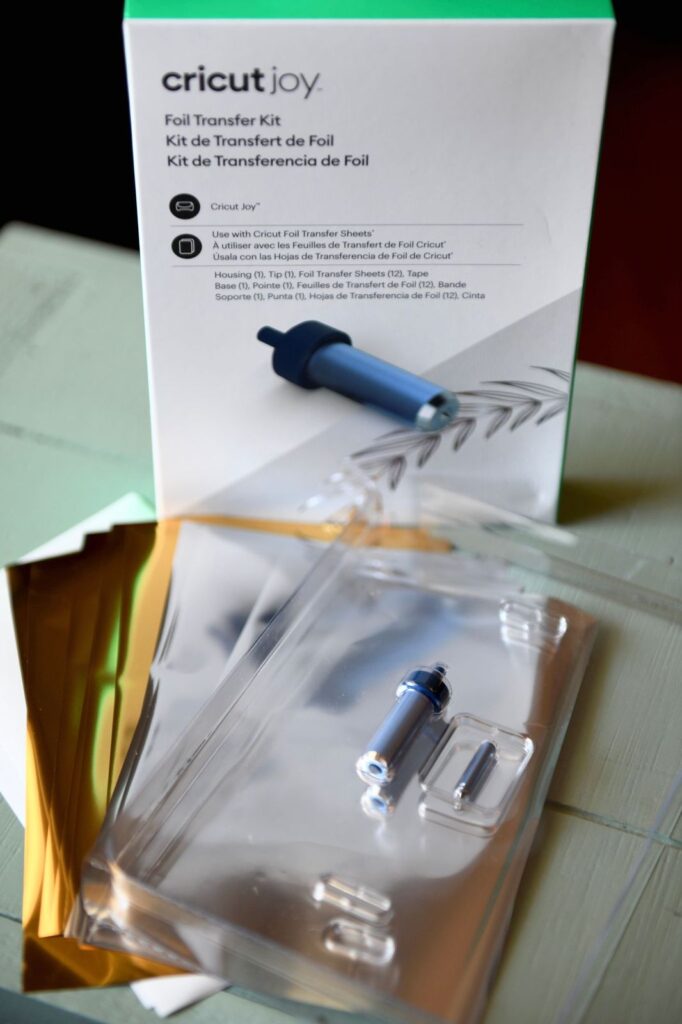 We're also using our You Are So Loved tag cut file from here on Makers Gonna Learn.

How to use the Cricut Joy Foil Tip to make an Easy Greeting Card:
Creating the Design in Cricut Design Space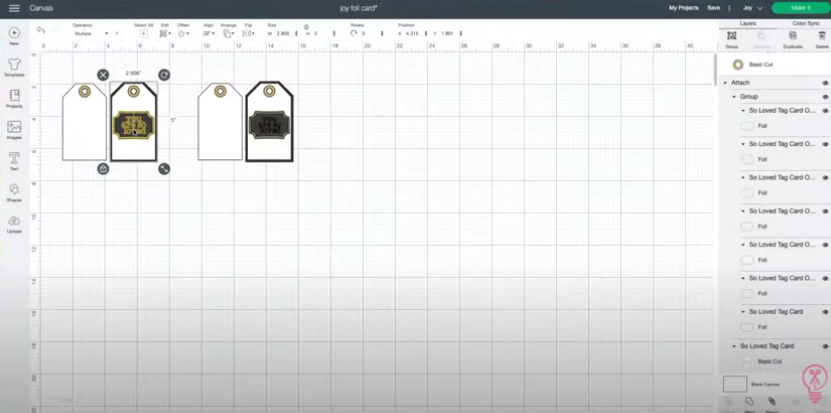 Grab your cut file and import it into Space. Get it sized as you'd like for your project.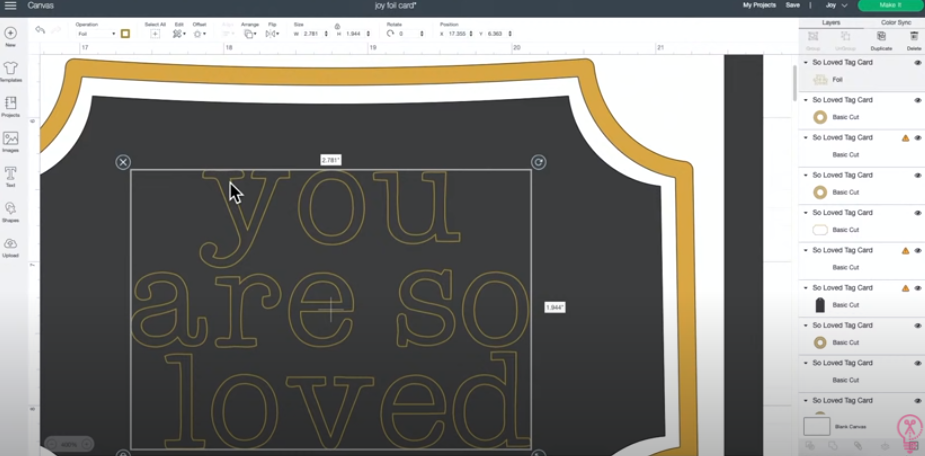 It's important to take note that when you're using a cut file like this and you go to the text to change it from a cut line to a foil line, Design Space will make it an outline of the letters. It's a compound path and it can't fill it in.
Fortunately, we have come up with an amazing Cricut hack for you to fix this issue! This tip will work with writing with your Cricut as well as foiling. To do this, we like to make the text really big so we can really see what we're doing.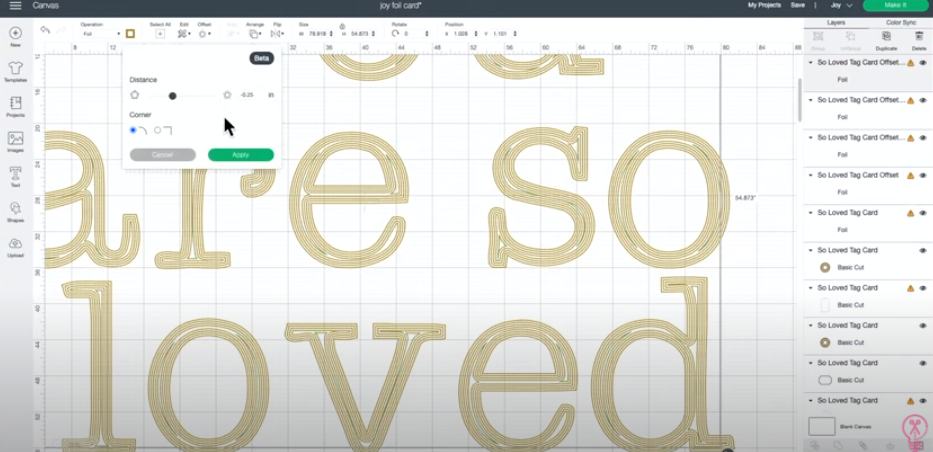 Next, you need to choose Offset. Normally with Offset, we would move the slider so that it creates a larger area on the outside of the font, but for this, you need to create an "inset" by going in the opposite direction.
With that selected, you want to repeat that action to create another line inside the letters. Continue repeating this action over and over again until your letters are filled in. Select all of those Offset layers and choose Group. Size your text back down to fit on your tag.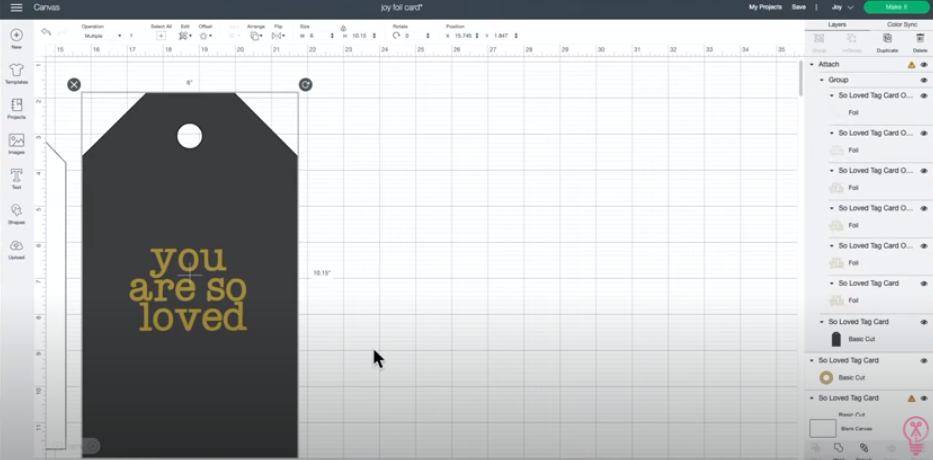 With both the back layer of the tag and the text selected, press Attach.
We repeated the Offset technique with the frame as well. Remember to enlarge it before applying the Offset. Sometimes, if it's too small, it won't apply it properly.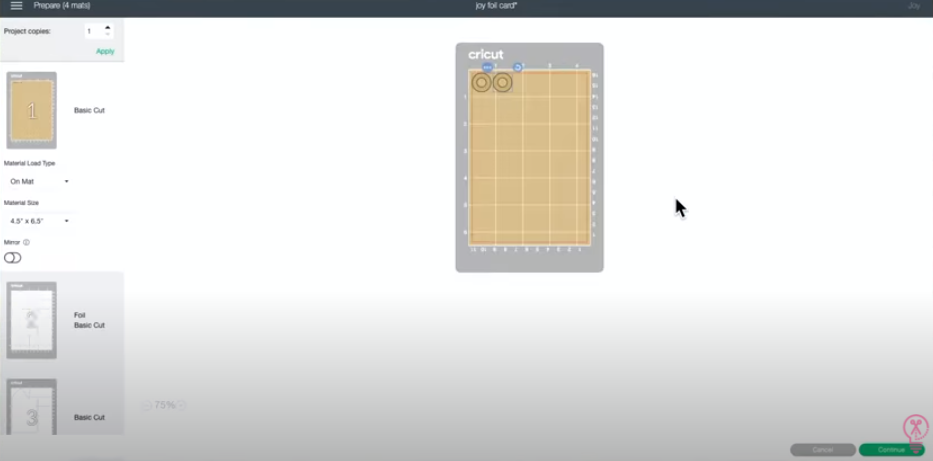 Cutting and Foiling your Tag
Once all of that was completed, attached, and resized as needed, we selected our Cricut Joy machine and pressed Make It. Be sure to select the option for cutting on the mat because you can't use the foil transfer kit with matless cutting.
Simply follow the prompts that Design Space gives you from here. We began with the the circles as the hole reinforcements on the tag. When applying your cardstock to the mat, be sure to use the brayer to help it adhere well when you've got a mat that might not be as sticky as you'd like.
Once your Joy has measured the length of your mat, you will need to go back to Design Space and press Go. There isn't a button for this on the machine itself.
Remember: You can only connect your Cricut Joy via Bluetooth. You cannot hardwire it to your computer.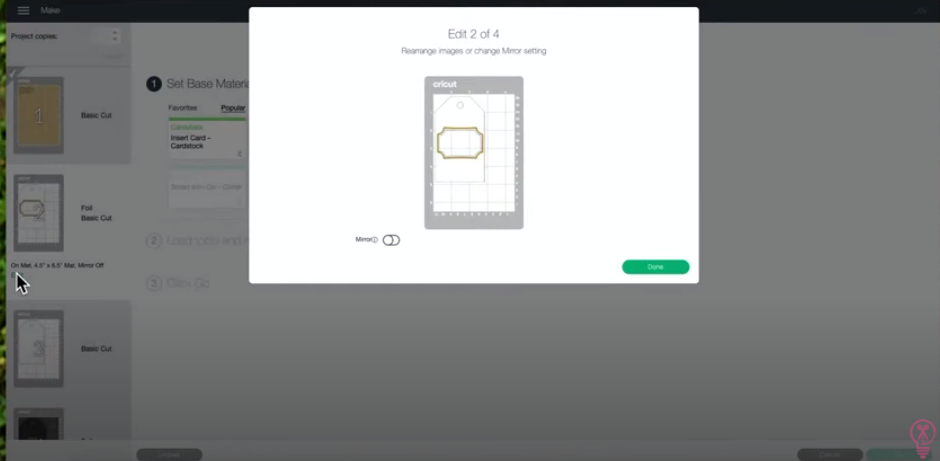 Foil Transfer Tips
When it comes to applying the foil transfer, we like to refer back to Design Space to get an approximate location for where it is going to be applied to the cardstock. Use the measurements given in Design Space and the markings on your mat so you know where to place the foil on the cardstock.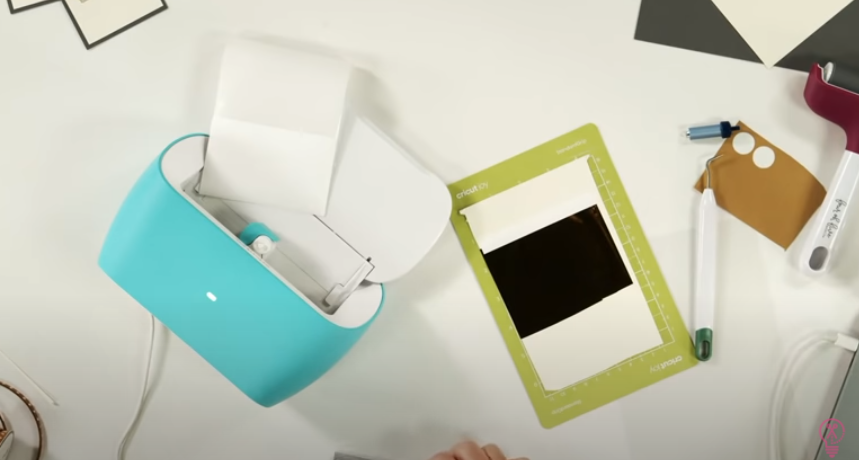 Place the foil face-up on your cardstock and use tape to secure it. To get good results from the foil tip, the foil needs to be as tight and smooth on the surface of the cardstock as possible so be sure to really smooth it out as you tape it down.
Pro tip: if you run out of the tape they provide, use Washi tape instead.
Load the foil transfer tool and then load your mat into the machine. Once the foiling process is finished, DO NOT unload your mat. We do like to take the tape and foil off though, so it doesn't get in the way of the cutting process.
Switch from the foiling tool to the cutting blade. Cut out your tag. Press Go in Cricut Design Space. Unload your mat after the cutting is complete. Flip your mat upside down and remove it from the cardstock – not the other way around! This helps prevent the cardstock from curling.
Cut out the backing piece for the tag (there is no foiling needed so it only gets cut out). With the final piece of cardstock, once again, follow the procedure outlined above to foil it and then cut it.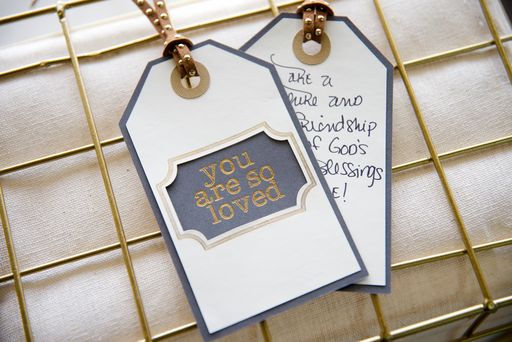 Assembling your tag
Assembly really couldn't be much easier. We used our ATG gun to adhere the main pieces of the tag. With the Zig Glue Pen and our handy reverse tweezers, we glued the hole reinforcements on. Finally, we added a piece of ribbon to the top, tying it through the hole. So easy!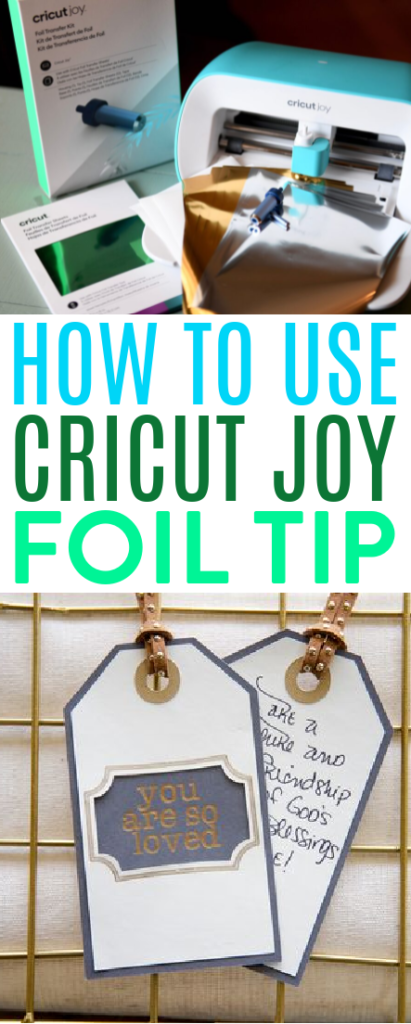 Tanner, Courtney, and the rest of the Makers Gonna Learn Team are all here because we love die-cutting and especially love sharing fun projects and tutorials with fellow makers. We are all great friends and are always having a blast when we are together- you will see this on camera, especially during live streams! We are here to inspire and support you in your crafting journey!