Cricut Maker : Overview + Review
Are you always on the lookout for amazing new craft tools? Me too! The Cricut Maker is one I have absolutely fallen in love with. It does so much more than any other tool in my craft.
You simply won't believe just how many more materials you are now able to cut with the Cricut Maker. Before the Cricut Maker came along, we needed to have multiple tools to do all the things that this machine can do.
Now, we can cut SO many items with just one machine. All we need now are different blades! Have I convinced you yet? Well, keep reading for our official Cricut Maker review.
Cricut Maker : Overview + Review
First of all, I'm sure you're anxious to know just what comes in the box. If you're interested, be sure to check out our Cricut Maker unboxing video right here:
View Below | View on Youtube
What You Get in the Box:
•The Cricut Maker
•Lightgrip mat
•Fabricgrip mat
•Sample test materials
•Regular blade for paper
•Rotary blade for fabrics
•Electric cord + USB cord
•25 free sewing patterns
About the adaptive tool system:
If you're wanting to cut thicker materials like balsa wood, you're going to have to purchase the knife blade separately. This blade is not included but highly recommended when it becomes available.
An important note to make is that with the new adaptive tool system Cricut will be able to design new tools that are able to work with the Cricut Maker. Isn't that exciting? I cannot wait to see what other blades or tools they add to our Cricut Maker line up.
Right after I received my machine I was very excited to actually try cutting fabric with the fabric grip mat and put the rotary blade truly to the test and that is exactly what I did and couldn't be any more impressed.
I think the best part is how well the fabric grip mat works with fabric and how little prep is truly needed. Ready to watch how well the rotary blade works in the Cricut Maker? Check out our video.
Check out the rotary blade below:
View Below | View on Youtube
As you can see, the Cricut Maker can precisely cut any designs that you would like to cut. I really love that with the new Cricut Maker it checks to make sure you have the correct blade in the machine before cutting the pattern out from Design Space.
There's honestly hundreds of materials that you're able to cut with the rotary blade and I cannot wait to see what other materials I can cut too.
Something that has been highly requested to show was cutting felt and your request is my command.
Check out my first impression cutting felt.
View Below | View on Youtube
As you watch the video above, you will see how easily it is to cut almost any type of felt and YES even the very inexpensive felt from the craft stores still work fantastic. 
I think this is the perfect machine for anyone excited to make with new materials and wanting to be able to work with all new materials.
Even if you're not a big sewist yet, this is the perfect machine to take away all the hard parts of sewing. I'm loving all of the new projects in Design Space.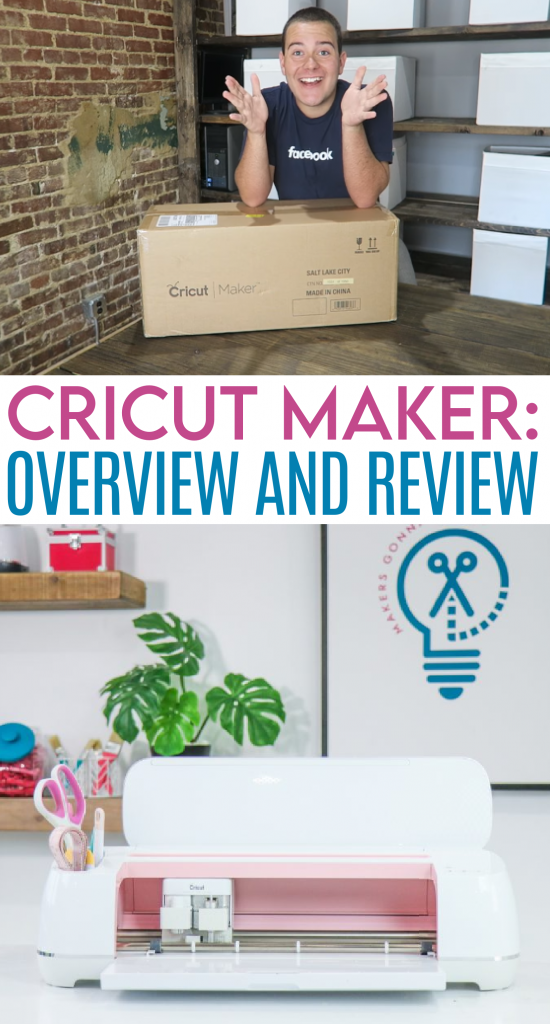 I cannot wait to see what everyone else thinks of the Cricut Maker and it is now available for you to pick up on Cricut.com, local craft stores, and HSN.
If you're looking for inspiration, be sure to visit Cricut on social media: @OfficialCricut 
This post was sponsored by Cricut. Thank you for supporting the brand partners that make A Little Craft In Your Day possible. #Cricut #CricutMaker #CricutMade #ad
This is a sponsored conversation written by me on behalf of Cricut. The opinions and text are all mine.
Tanner, Courtney, and the rest of the Makers Gonna Learn Team are all here because we love die-cutting and especially love sharing fun projects and tutorials with fellow makers. We are all great friends and are always having a blast when we are together- you will see this on camera, especially during live streams! We are here to inspire and support you in your crafting journey!