Cricut Reusable Stencils
We love creating DIY Cricut reusable stencils. They are easy to make and they last a long time. Of course you can add designs to surfaces using adhesive vinyl and heat transfer vinyl, but somethings you want that painted, stenciled look.
Your Cricut machine can come in very handy when it comes to making custom stencils. Choose whatever words or cut files you want and make yourself a reusable stencil that you can use for many different craft projects.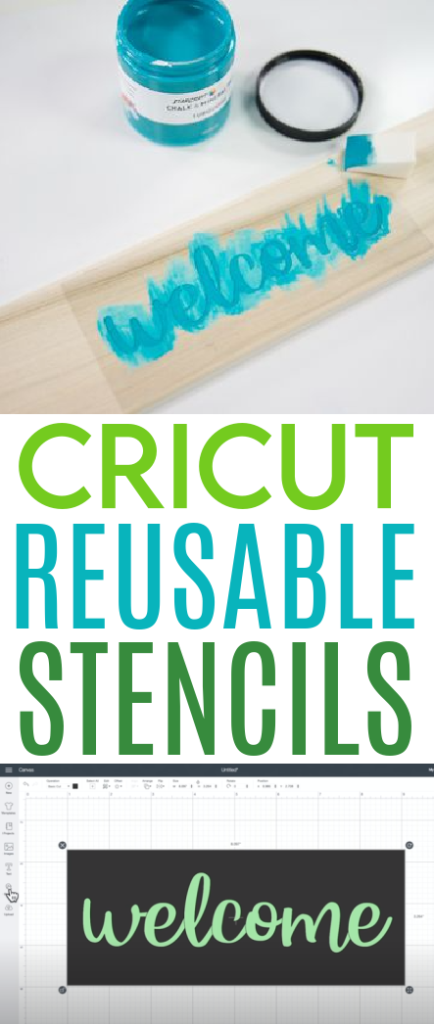 Cricut Reusable Stencils
By using craft plastic instead of vinyl for this stencil, you can make it reusable. This is great if you want to make a lot of the same project over and over again – perhaps for a big event or family get-together – or if you're planning to sell the items.
Remember, with one of our yearly memberships, you get a free commercial license allowing you to use our cut files and fonts on craft projects that you are then going to sell!

Supplies needed:
Pro tip: For the craft plastic, the thickness we have found that is not only the easiest to cut, but also the best to use for stenciling is 0.07 mm thick.
Cut Files and Fonts Used: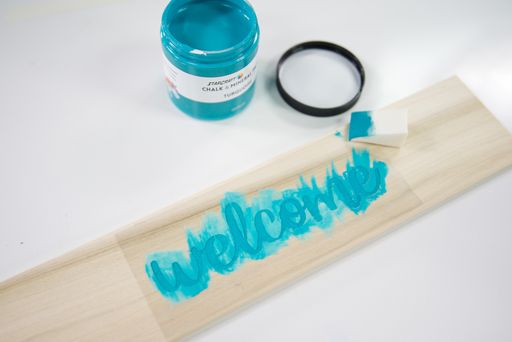 To make the stencil:
To get started, you need to think about what size blank you will be using for this stencil. If you're planning to stencil on signs that are 5 inches by 9 inches, you want to use Basic Shapes to pull in a rectangle and size it to those dimensions. This helps you visualize how large to make your stencil.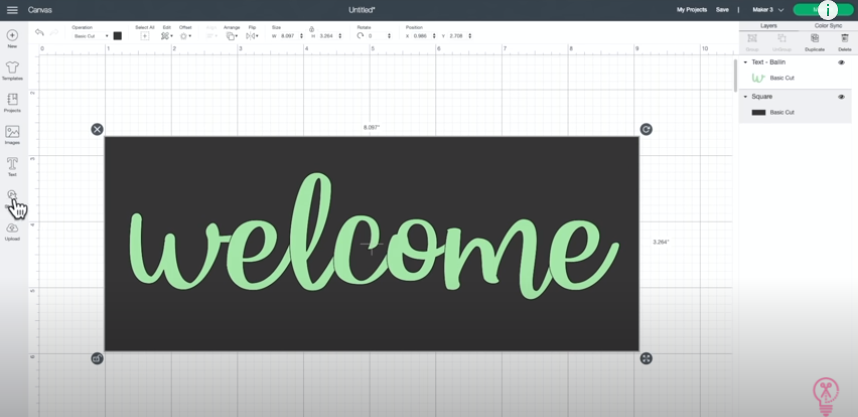 Add a text box and type in the word you want to use. We suggest making stencils for words that can be used over and over again like "welcome" or "home". When sizing your word, make sure to have some extra space around it to give you a buffer so you don't have to be quite as careful with the paint application.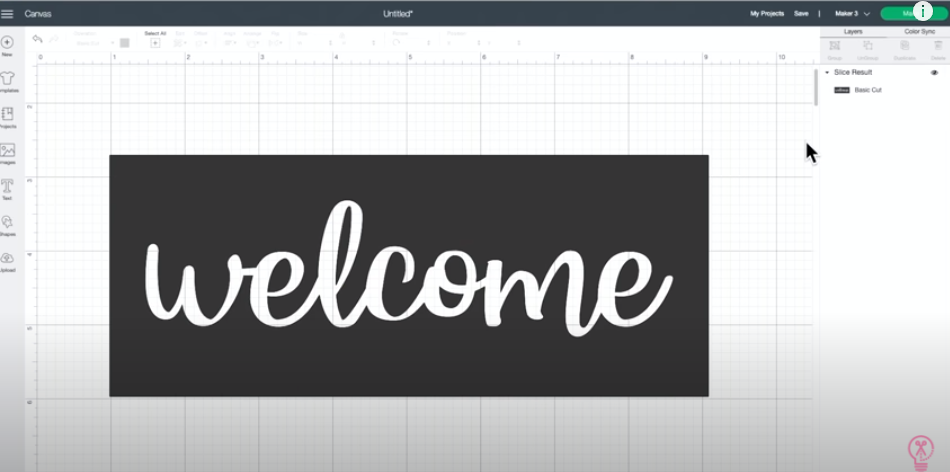 Next, you need to weld your text so that the word becomes one layer. We are going to use Slice and you can only slice two layers at a time. Select both the rectangle and word and choose Slice. Discard the unnecessary slice results.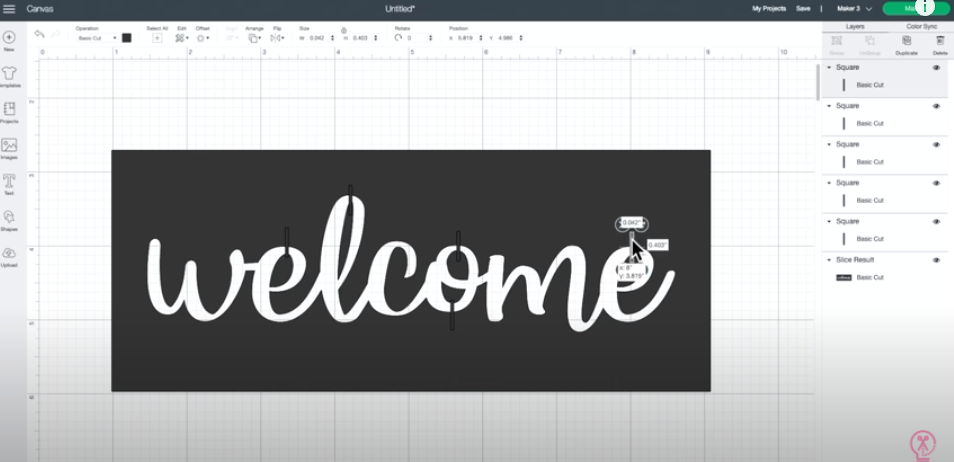 You might be wondering how you're going to keep the centers of the letters in place for the stenciling. Here's our simple craft hack. Grab another rectangle and size it down so it's quite small. Duplicate it and add one to each of the letters with centers as shown above. Select all of these small rectangles and your stencil layer and choose Weld.
Pro tip: Those tiny rectangles will need to be filled in manually once you have stenciled your design onto the surface.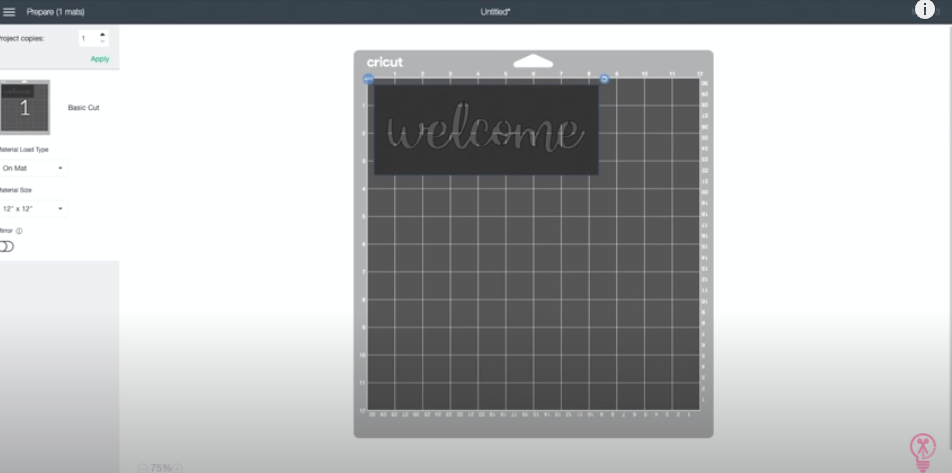 Click Make It. Connect to your machine and choose your material setting – we use the Transparency setting. Increase the pressure to More. It will prompt you to put your Fine Point Blade into Clamp B but we're going to put in the Deep Cut Blade instead. This will help ensure that we get the best cut possible.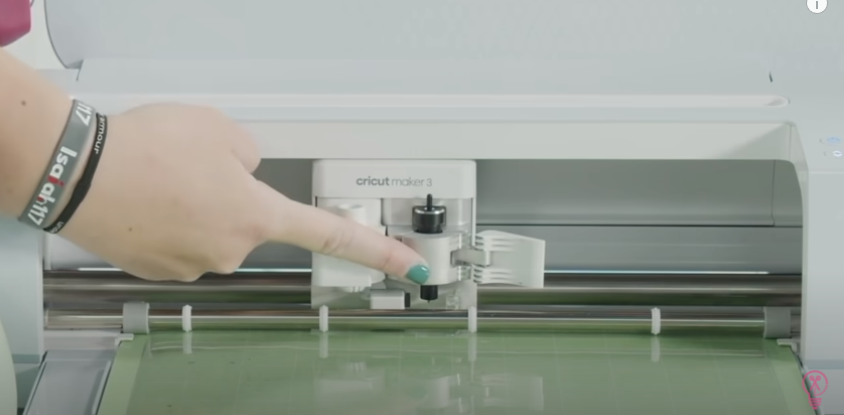 Pro tip: Your machine won't know the difference between the Fine Point or Deep Cut blade. It can detect the differences between the Adaptive Tools but not the blades.
Place the craft plastic onto the cutting mat. Use a brayer to help it adhere to the mat well. Cut our your stencil. It's very important then to check your cut before you unload the mat from your Cricut. This is something you should do whenever you use a material that's out of the ordinary.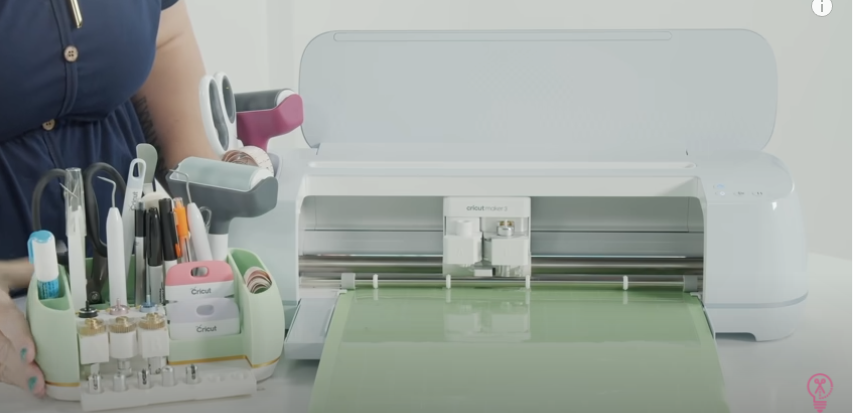 You can use your weeding tool to make sure it's cut all the way through. If it's not, simply press the Start button again so it will go back and cut again. If you haven't unloaded the mat, it will cut again in exactly the same place.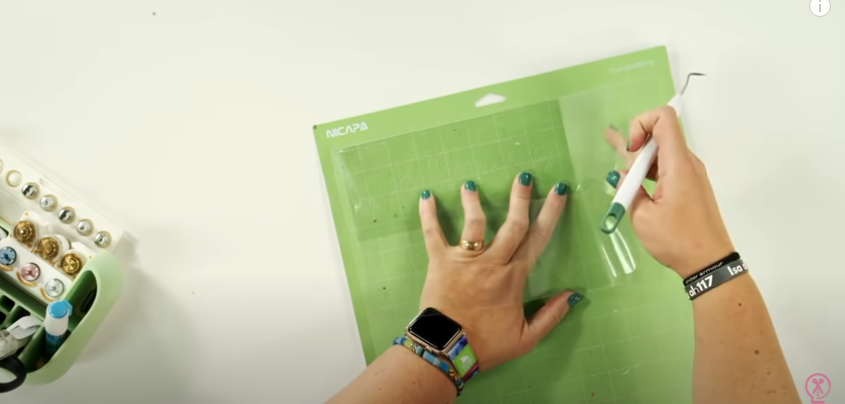 Weed your design by pulling up the stencil from the mat. Work slowly and carefully. There may be a few spots that didn't cut all the way through.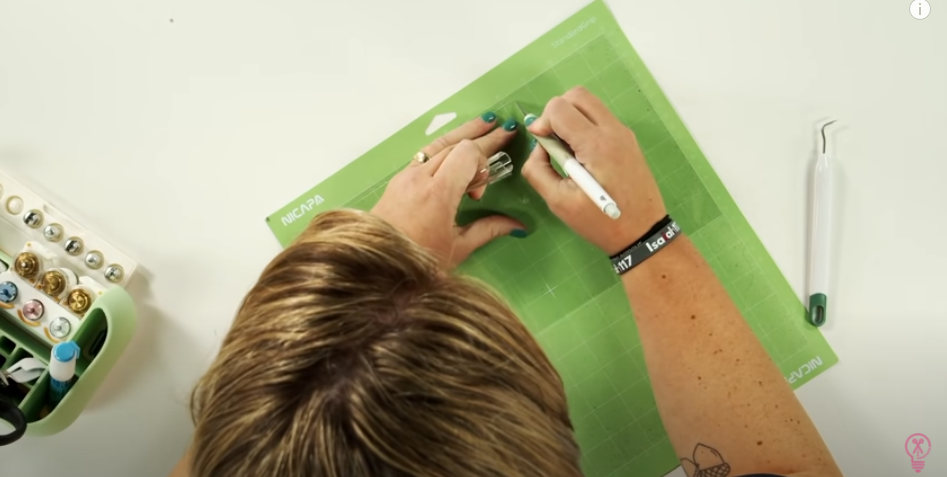 If there are any spots that didn't quite cut through completely, you can use your True Control Knife to cut them yourself.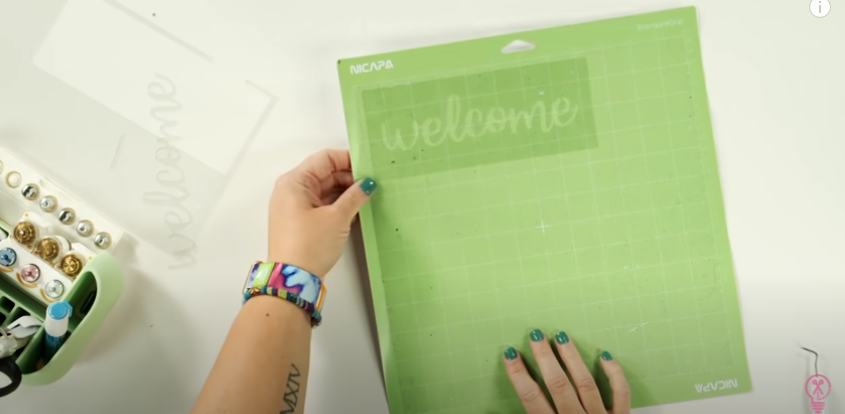 Weed away the word so that you're left with the stencil on your mat. Then, you can carefully peel that up and you're ready to use it. Spray the back of it with the Krylon Easy-Tack.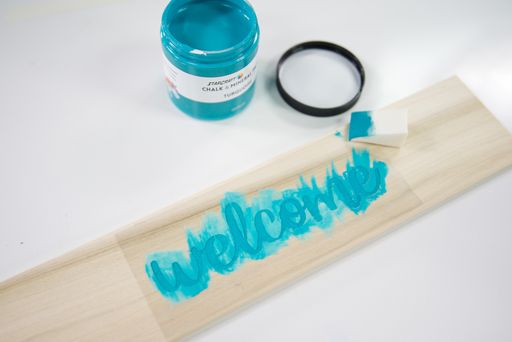 Place it on your surface material and now you can stencil your design onto it. We like to use makeup sponges for this. They work really well and are quite inexpensive.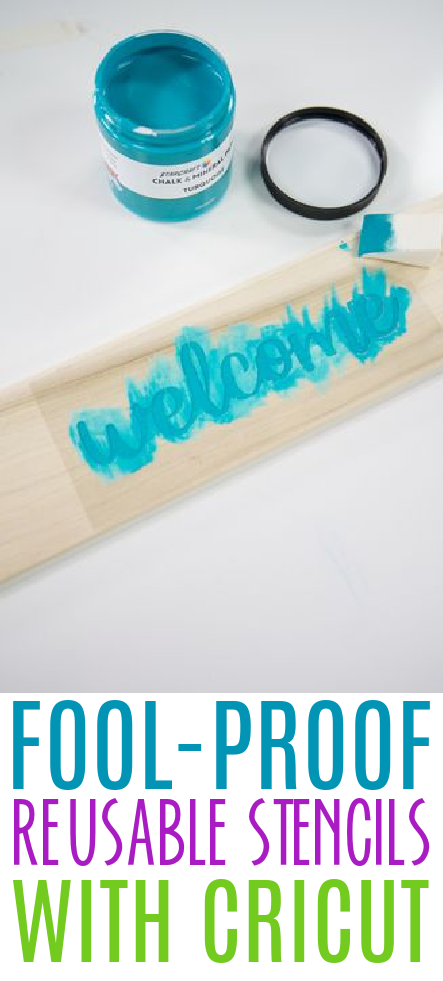 Tanner, Courtney, and the rest of the Makers Gonna Learn Team are all here because we love die-cutting and especially love sharing fun projects and tutorials with fellow makers. We are all great friends and are always having a blast when we are together- you will see this on camera, especially during live streams! We are here to inspire and support you in your crafting journey!