Cutting Fabric with Cricut Explore
August 24, 2021 by Cyn Gagen
Disclosure: Some of the links below are affiliate links provided for your convenience. This means, at no additional cost to you, we will earn a commission if you click through and make a purchase.
Think you can only cut fabric with a Cricut Maker? Think again! We're going to show you just how easy cutting fabric with Cricut Explore can be. If you love to sew or simply want to add fabric accents to your Cricut craft projects, this is a must-read.
We love our Cricut Explore machines and sometimes they get a bad rap because people think that they're just too limited. It's true that there are some tools and materials you can only use with the Maker, but there are plenty of different projects you can make with a Cricut Explore.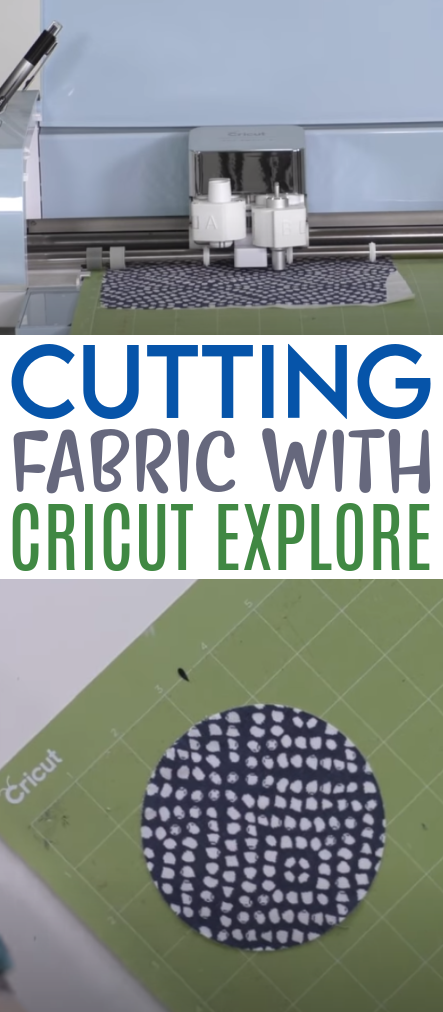 Cutting Fabric with Cricut Explore
In this tutorial, we're using a Cricut Explore Air 2, but you can certainly use the newer Cricut Explore 3 instead.

Materials we're using: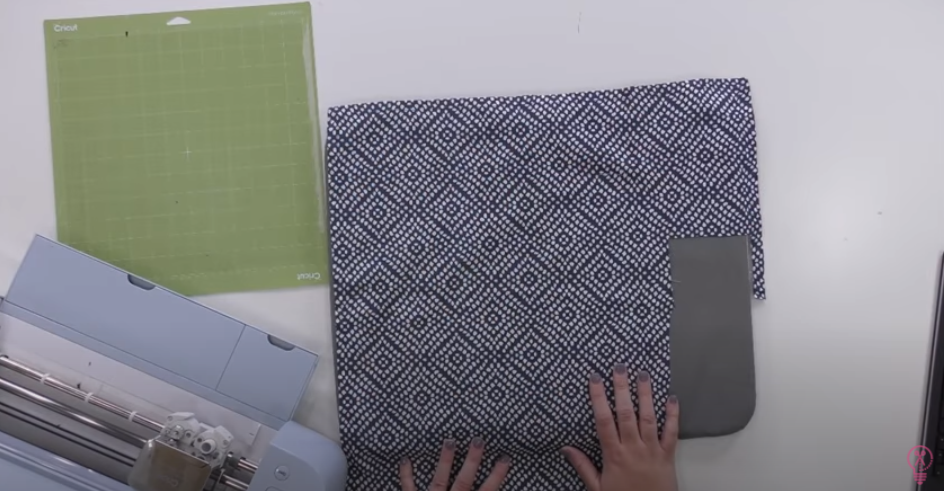 How to cut fabric with a Cricut Explore machine
We're using a simple craft hack here to make it easy to cut fabric with our Cricut Explore machine. To do this, we'll be bonding freezer paper to the fabric. Since it is the paper layer that will be touching the cutting mat, you don't need the FabricGrip mat and the StandardGrip cutting mat will work just fine here.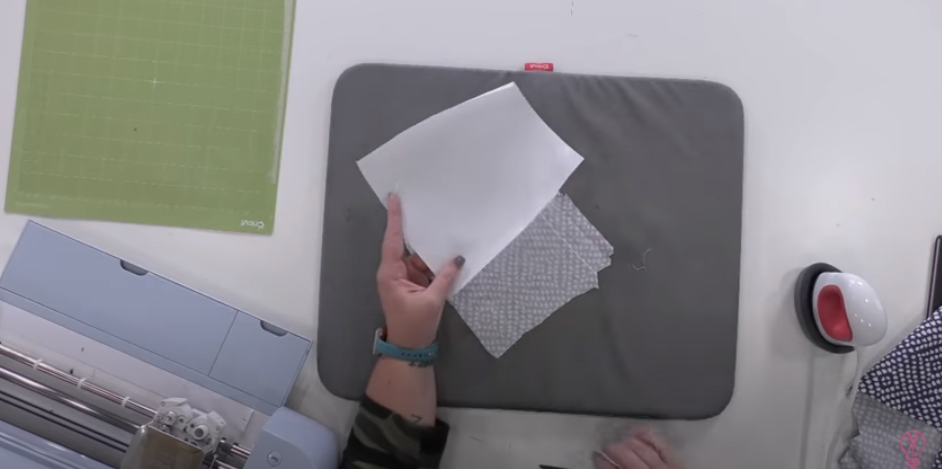 Iron your fabric to get out all the wrinkles. You can use a standard household iron or your EasyPress Mini. Place your fabric face-down. Place a piece of freezer paper cut to the same size as the fabric onto it with the shiny side down and paper side up. Iron the freezer paper onto the fabric using a temperature of 400 degrees.
You could also use other bonding agents like Wonder Under but this is so easy and inexpensive!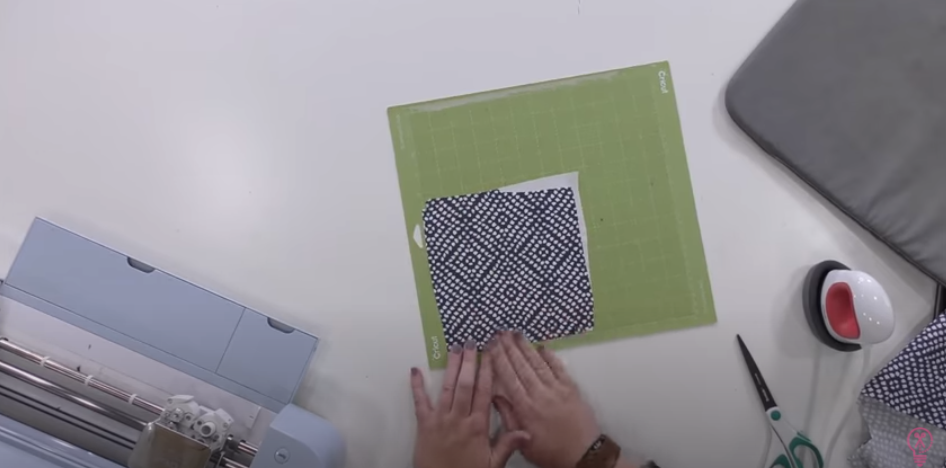 After bonding the fabric with the freezer paper
Place the bonded fabric on the cutting mat fabric side up. You will be able to use your Fine Point Blade to cut this.
With your design ready to go in Cricut Design Space, click Make It. We suggest moving the design away from the edges a bit to avoid any issues with puckering in the fabric.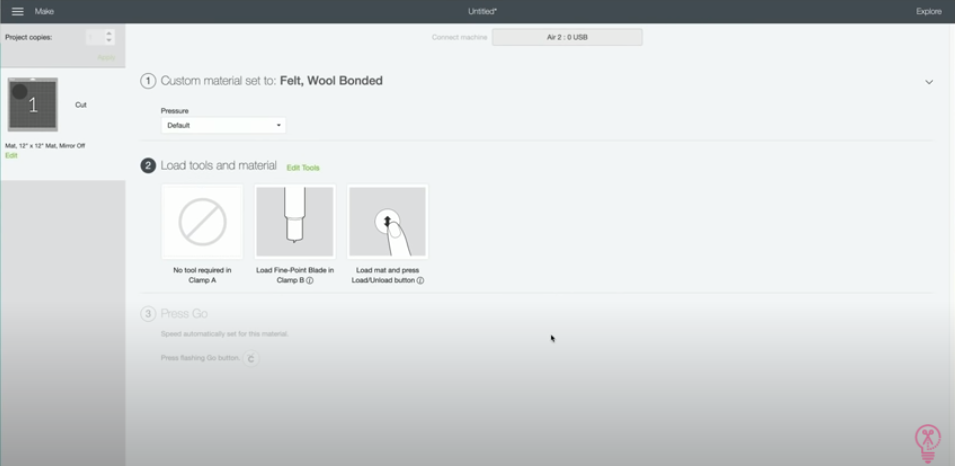 You need to use a bonded material setting for your materials. Because the Explore is not marketed to use with bonded cotton fabric, we chose to use Bonded Wool Felt instead.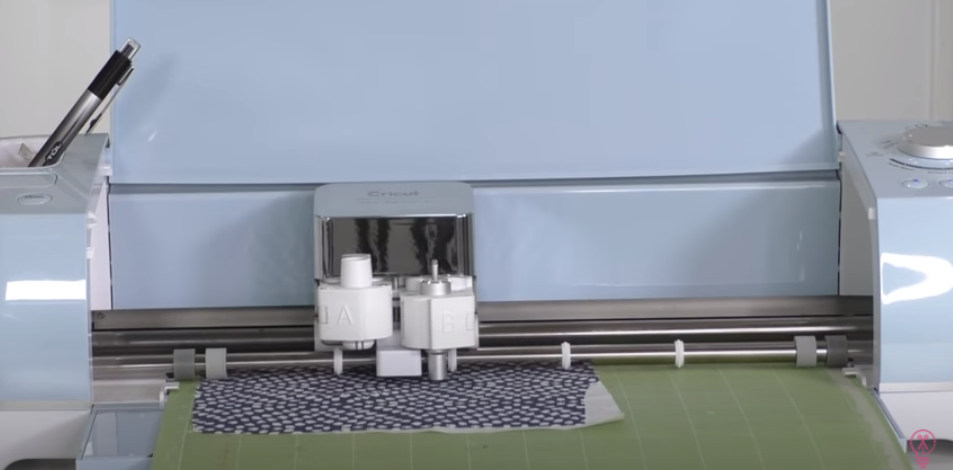 Load the cutting mat into the machine and cut your fabric as usual.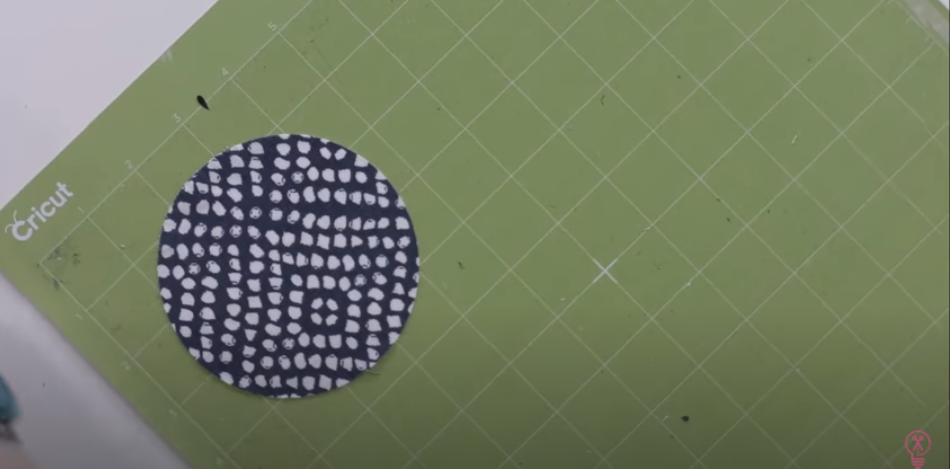 Remove the excess to reveal your design. Simply peel away the freezer paper and you are all set to use the cut fabric in your craft project. Wasn't that easy?