Cutting Felt with Cricut: A Beginners Guide
We love how versatile our Cricut machines are! Many people just think of them as vinyl cutting machines, but there is so much more you can do with them. One of our favorite uses for them is felt. Cutting felt with Cricut is not complicated but there are a few things you need to know about it.
There are many materials that aren't vinyl that you can cut with your Cricut and one of our favorites is felt. We have gathered up some amazing Cricut hacks for working with felt and put them here in one simple beginner's guide.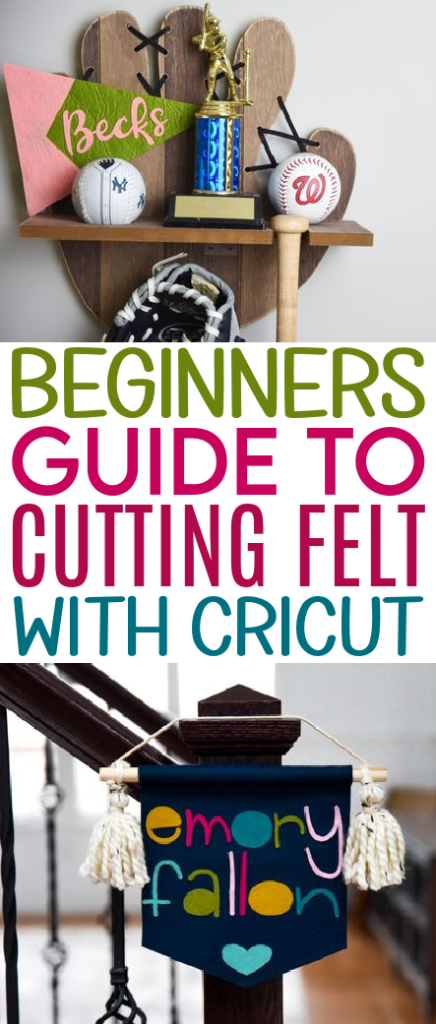 Cutting Felt with Cricut: A Beginners Guide
Learn how to work with felt and your Cricut machine and get ready to make some fantastic felt craft projects!
Materials we use: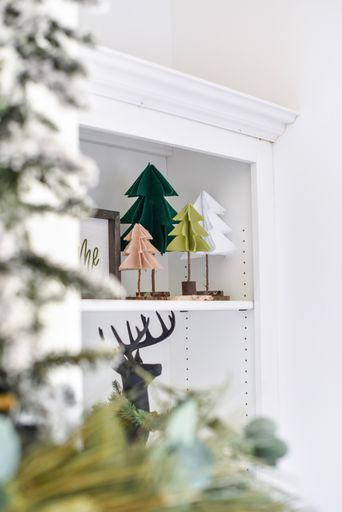 Basic Tips When Working with Felt:
Mat placement:
When placing your felt on the cutting mat, be sure it's lined up with where your design will be cut out. Many felt sheets come in odd sizes like 9 x 12″. Since you're working with a 12 x 12″ mat, you just need to be aware of where your design has been placed and orient your felt accordingly.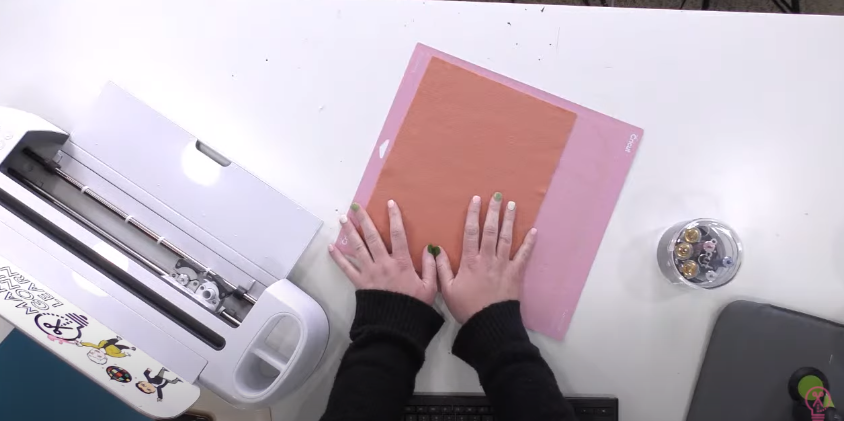 Choosing designs to cut with felt
When choosing a design, you don't want to choose anything too intricate. Sections that are really skinny can sometimes essentially disintegrate as you try to pull the felt off the mat. Try doing a test run before cutting out an entire project if you're concerned about how small, intricate, or skinny the design is.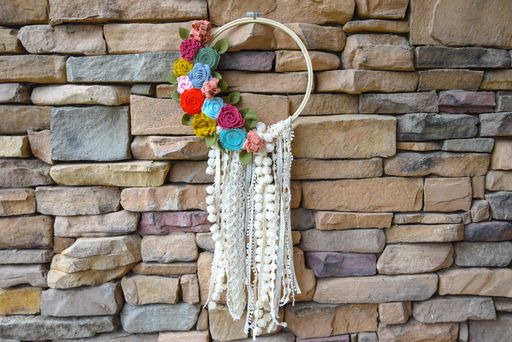 Cleaning your mats:
If you have cut felt with your Cricut machine before, you know how messy the mat can get with all the bits and fibers left behind. Be sure to check out our Three Ways to Clean Your Mats tutorial to deal with your dirty cutting mats.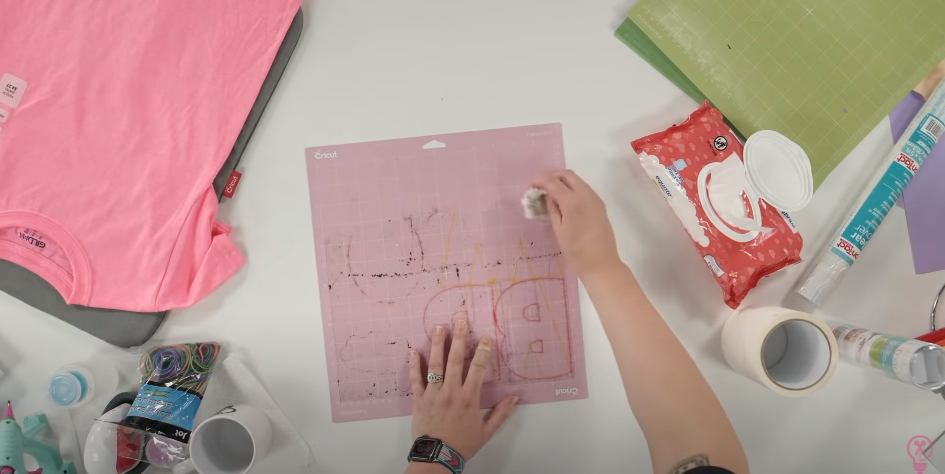 Another tip we have for you to help prevent the mess in the first place is to lay some clear Contact paper sticky side up on your cutting mat. Put the felt on top of it and trim around the Contact paper so that just the back of your felt is covered with it. This helps prevent any fibers and debris from collecting on your mat in the first place.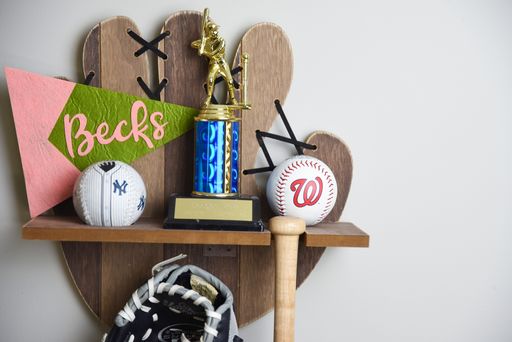 How do I cut felt with my Cricut Explore Air 2 or Explore 3?
First of all, it's important to note that you can't just cut any kind of felt with an Explore. You need to use a really thin felt and in particular, we recommend using Cricut felt. Many people also use the really thin craft felt from a dollar or craft store, and this can work too, as long as it's bonded (see below). You may want to use the Bonded Fabric blade for this.
This felt is not only thin but it's stiff, almost paper-like. The wool felt we like to use with our Maker is thicker and more fabric-like and it won't work with your Explore machine.
Use your FabricGrip or StrongGrip cutting mat and your Fine Point blade for the Cricut felt.
Pro tip: Felt fibers may gather in your blade. Take a soft lint-free cloth and wipe the blade off after use. You may also want to do this partway through a large felt project.
In the demonstration below (see video), the FabricGrip mat worked really well for the larger shapes like the triangle and the accent shape, but the felt would not stay down on the mat when cutting the name. So, we switched to a StrongGrip mat.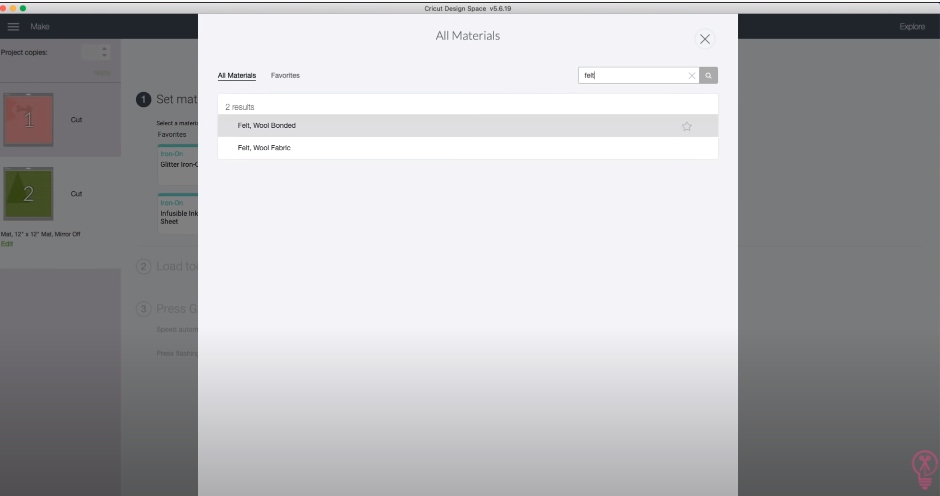 When selecting your materials, you'll see a couple of options for Felt. With this kind of felt and the Explore, we choose Bonded Felt. We are going to be bonding the felt to freezer paper.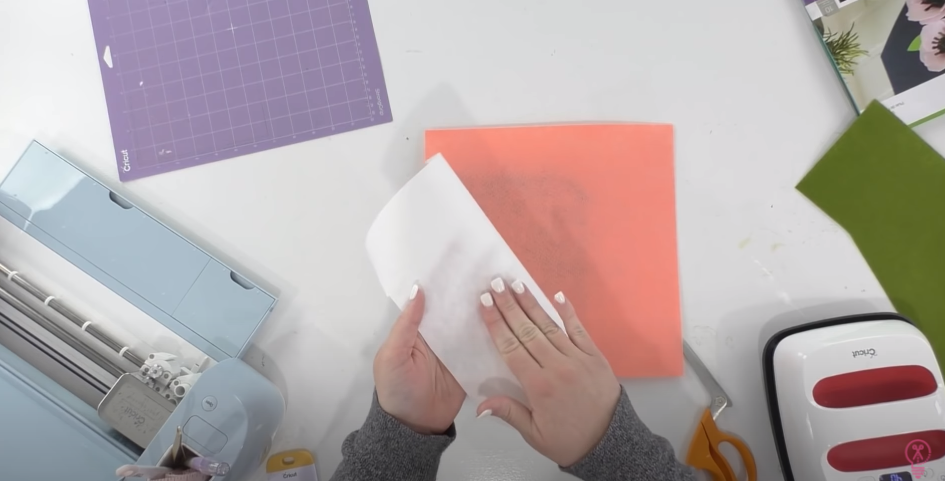 To do this, place the freezer paper shiny side down onto your piece of felt. Use your EasyPress to iron it on. We had ours set at 340 and it worked well.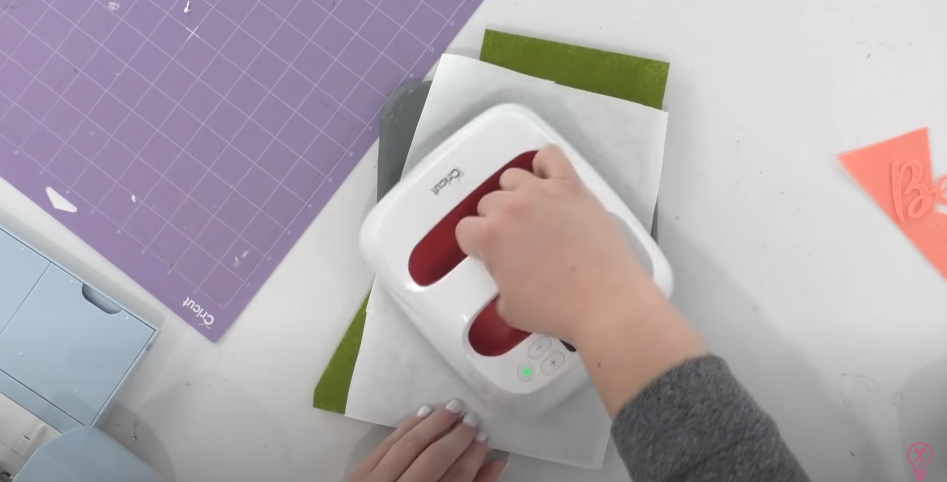 Place the felt on your cutting mat, freezer paper side down and go ahead and load your mat into your machine. Cut out your felt shapes.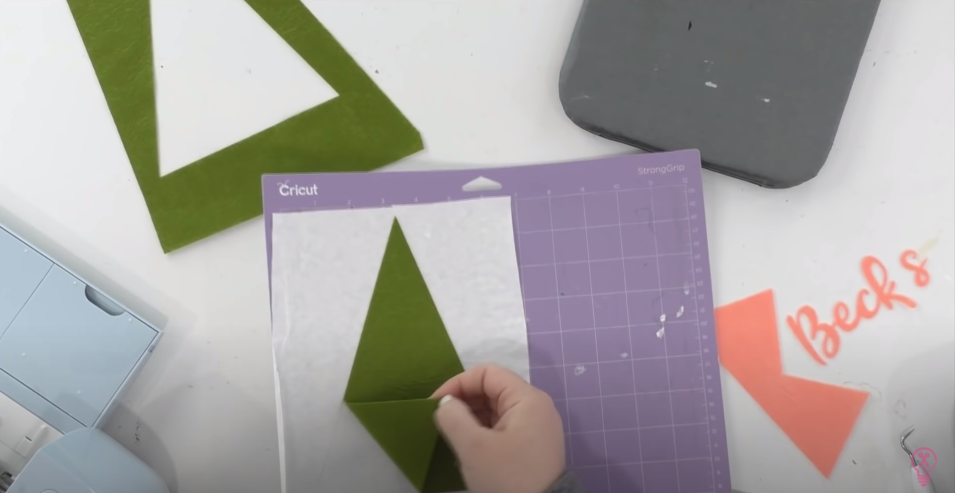 Gently remove your cut felt pieces from the mat. You can easily peel the felt away from the freezer paper as well.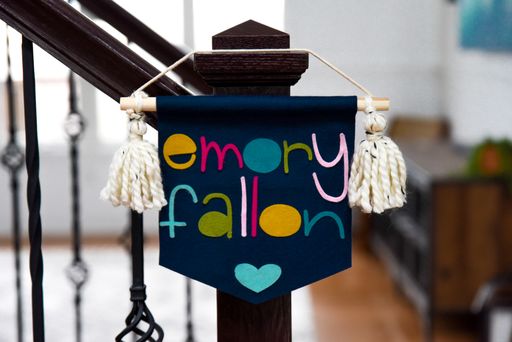 How do I cut felt with my Cricut Maker?
It's so simple to cut felt with your Maker. We use our Rotary Blade and FabricGrip mat. When selecting your material, select Wool Felt. Because you're using your Cricut Maker, you do not need to bond your felt with freezer paper.
Help! My rotary blade didn't cut through the felt all the way.
If you've been using your rotary blade for a while, this may happen from time to time. Before unloading your mat from the machine, carefully lift up the felt a little bit to check and see how well it has been cut.
If it hasn't cut all the way through, simply press the Cricut button again and let it recut. Remember, it's very important that you leave the mat in the machine or this won't work!
Common Questions:
Do you have any tips for gluing felt?
We like to use the Lynn Lilly hot glue gun because it has a precision tip. Too much glue can seep through felt so this helps us add a fine line where needed.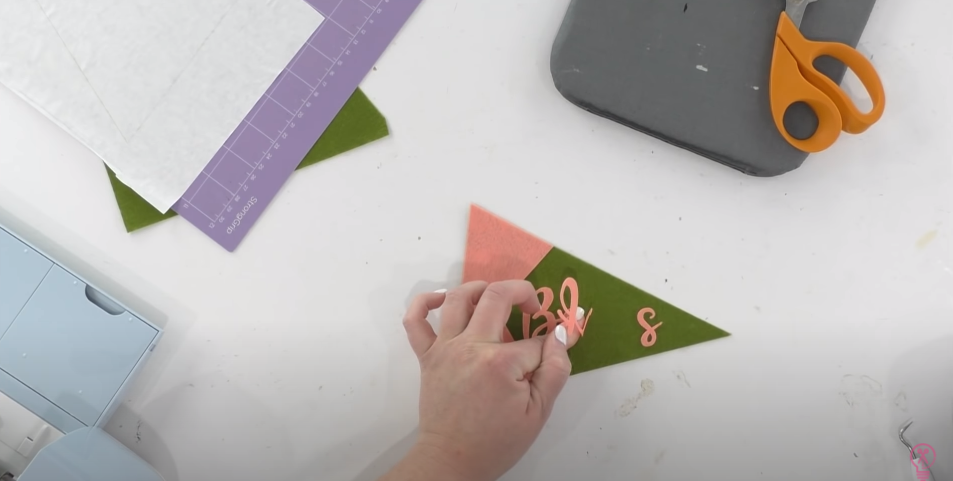 When working with something that is harder to line up, we like to place it and then holding part of it down, we lift up the other part and apply glue to one section at a time.
My felt isn't sticking very well to my mat.
A brayer can be really helpful in getting it well adhered and laying evenly on the cutting mat.
Some of the pieces of my design are really stuck to the mat and won't come up well.
Try using a spatula tool to lift the felt from the cutting mat without stretching or damaging it.
Can you place heat transfer vinyl on felt?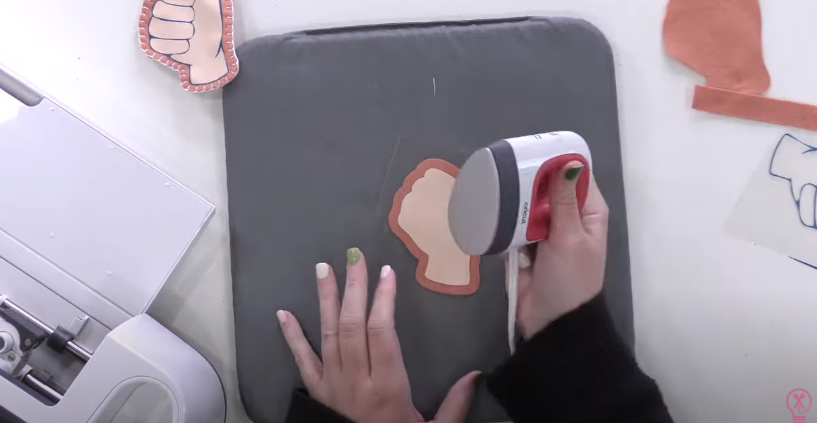 Yes! HTV goes onto felt so quickly and easily! We use our EasyPress Mini and set it to 300 degrees (the second setting). Apply it just as you would with any other vinyl project.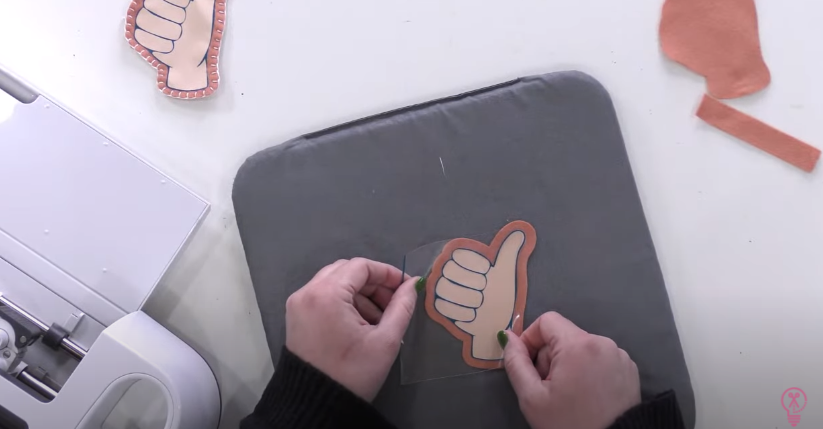 We like to start with the EasyPress in the middle of the vinyl and then push out to the edges. Repeat several times and then you can move the Mini EasyPress around in circles to ensure that all areas are heated.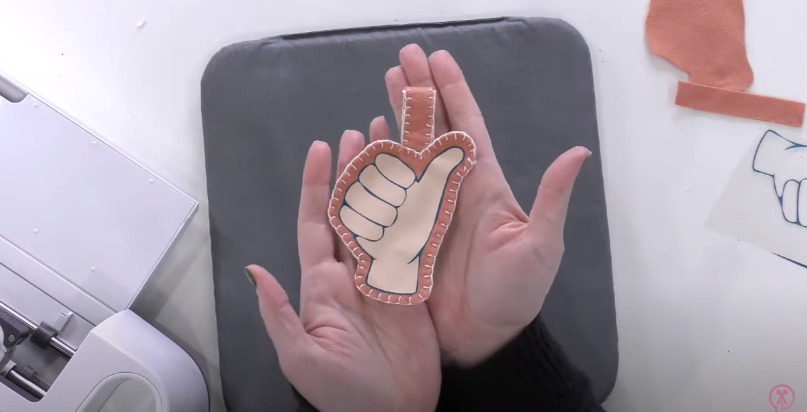 In the video below, we will show you how we place two layers of iron-on vinyl on felt.
More great ideas for felt craft projects:

Tanner, Courtney, and the rest of the Makers Gonna Learn Team are all here because we love die-cutting and especially love sharing fun projects and tutorials with fellow makers. We are all great friends and are always having a blast when we are together- you will see this on camera, especially during live streams! We are here to inspire and support you in your crafting journey!