Cutting Paper and Cardstock with Cricut
If you are a paper crafter, you are going to love working with your Cricut machine. Cutting paper and cardstock with Cricut is so easy and you can do it with any of the machines: Cricut Maker, Cricut Explore, and Cricut Joy.
This beginner's guide will give you our best Cricut tips for cutting paper and cardstock with ease. It's quite simple to do and it makes the perfect beginner craft project. You can even make 3D Paper Projects with your Cricut machine!

Cutting Paper and Cardstock with Cricut – A Beginner's Guide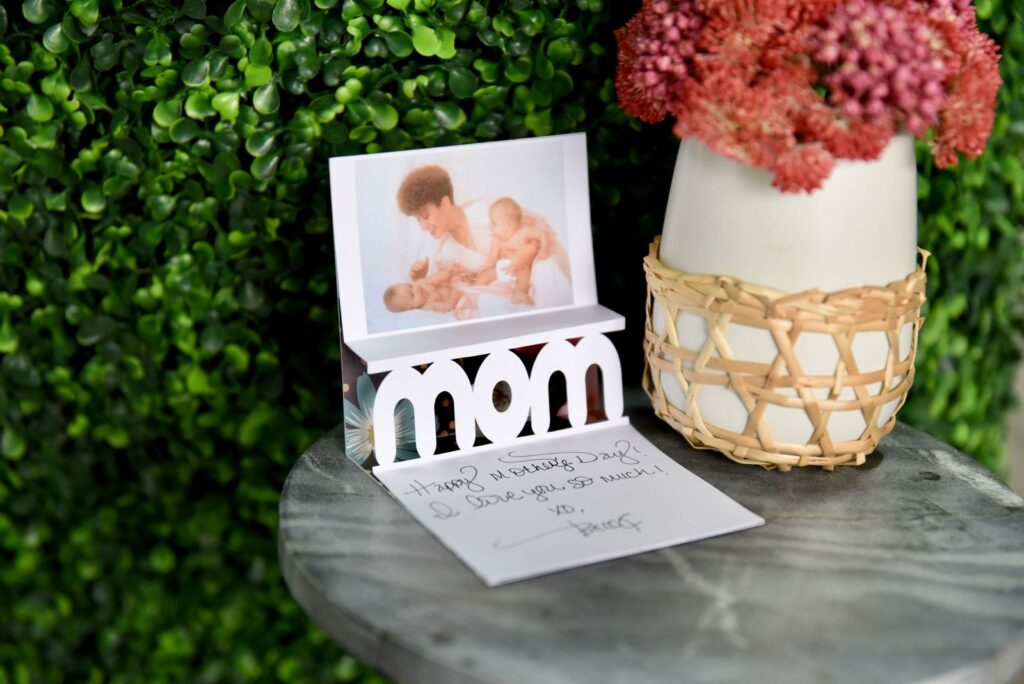 What kinds of paper and cardstock can you cut with Cricut?
Your Cricut machine can cut a wide variety of different types and weights of paper and cardstock. This includes very delicate papers like crepe paper and vellum and heavier paper like cardstock and Kraft board. In general, you will be able to cut any of these papers using a LightGrip mat and a Fine Point blade.
The list of paper products you can use with your machine includes: scrapbook paper, poster board, printer and copy paper, corrugated cardboard, notebook paper, freezer paper, metallic paper and cardstock, parchment, construction paper, photographs, cardstock, Kraft board, vellum, crepe paper, tissue paper, foil paper, adhesive cardstock, Cricut Smart sticker paper cardstock (for the Cricut Maker 3 and Cricut Explore 3), cereal box, glitter cardstock, chipboard, paper lunch bags, rice paper, Post-It notes, waxed paper, and more.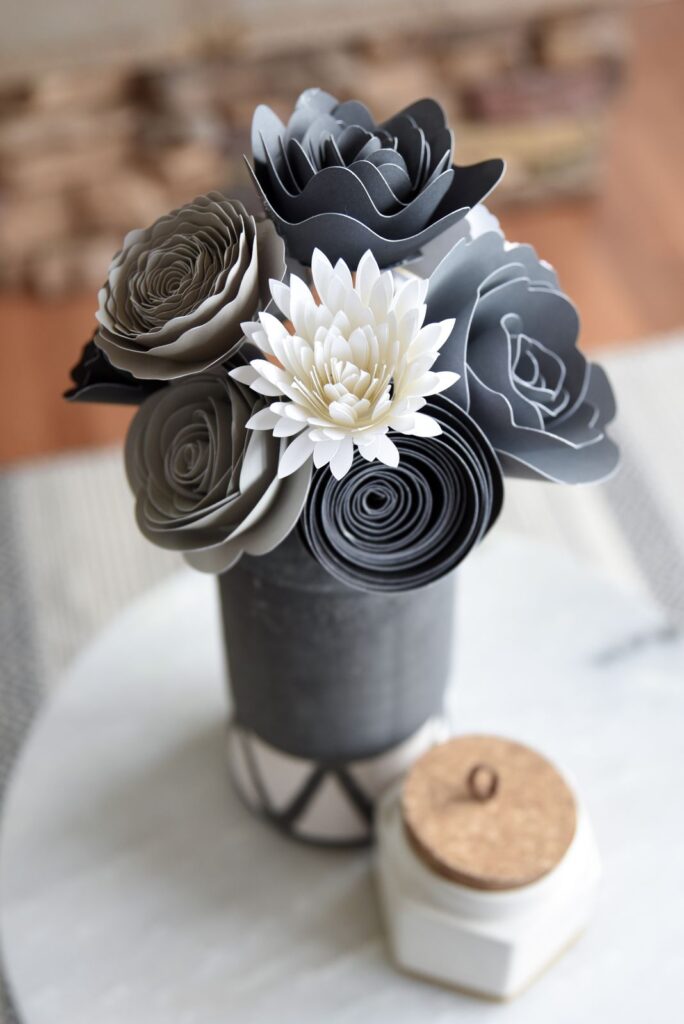 How to get the best results when cutting paper products with Cricut
Be sure to check the recommended settings and always do a test cut when working with new materials to ensure that the settings are correct for your particular machine. An older blade or cutting mat can make a difference in how well the material holds to the mat and cuts through.

Always be sure to choose the correct material setting for the particular type of paper you are using. With some of the thicker materials, your Cricut machine will make two passes to ensure that it cuts through completely so it's important that you get the settings right. If you come across a material that isn't cutting completely through with its chosen setting, one trick is to "trick" your machine into thinking you're using something like Glitter Cardstock to get it to do two passes.
Pro tip: Instead of getting the Cricut to make two passes, you could first try increasing the pressure setting to "More".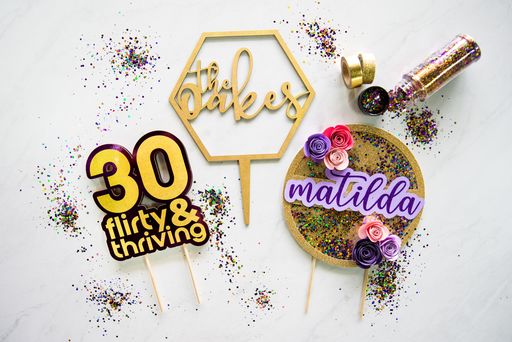 What cutting mats to use
As previously stated, most of the time, you'll want to use the LightGrip cutting mat with paper products. With heavier and thicker paper materials, you may need to use the StandardGrip mat to hold them in place. Try your LightGrip mat first and then move up to the StandardGrip if needed.
In most cases, the StrongGrip mat will hold the paper so well that it will be very difficult to remove and is likely to tear the project as you try to remove it. We do occasionally use it with really thick and tricky materials such as a heavy glitter cardstock.
Some people find they have the best results using the FabricGrip mat when cutting crepe paper. This is something you might want to experiment with.
You want to use a clean mat to ensure that there is nothing to interfere with it adhering well and cutting cleanly. We have three different ways to clean cutting mats that you should check out and use!
Pro tip: If your cutting mat is too sticky, you can dab it with a clean t-shirt to remove a bit of the stickiness so it doesn't ruin your project.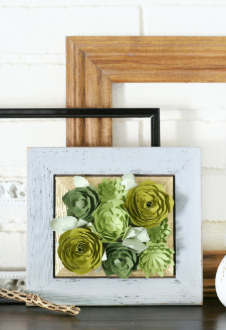 What blades to use
For most projects, the Fine Point blade will work well. On occasion, for some thicker materials, you may get better results with the Deep Point blade. With some of the more delicate materials like crepe paper, many people find that using the Rotary Blade or Wavy Edge tool gets better results.
Pro tip: If your blade is well-used, be sure to clean it well before cutting cutting paper or cardstock with it. You can clean your blade by poking it into a small ball of aluminum foil over and over again. This helps remove any dirt and debris from it.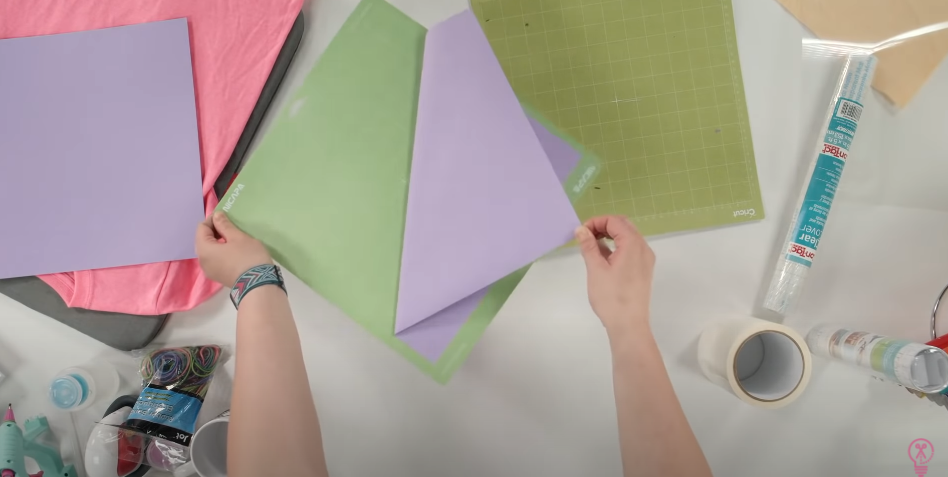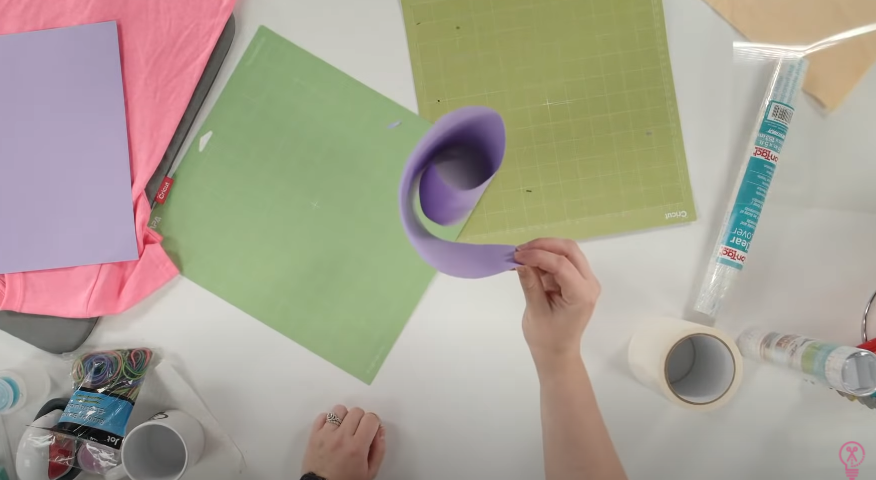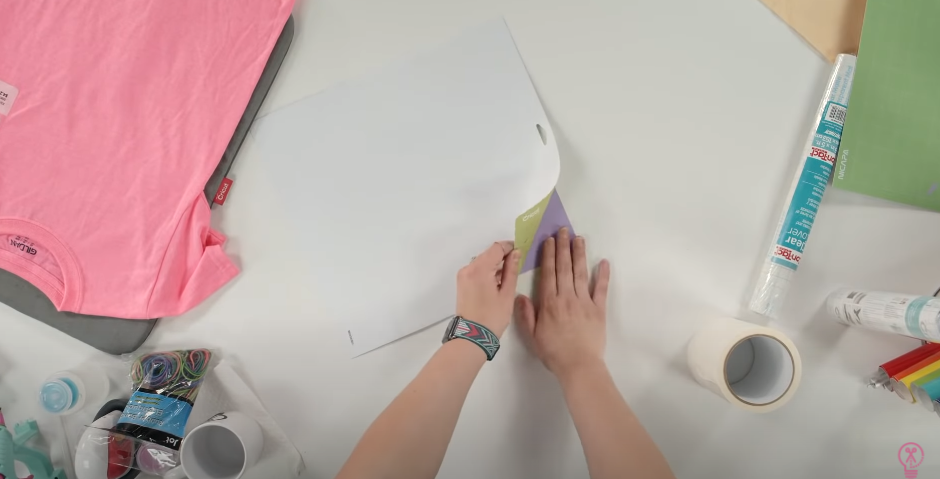 How to remove your material from the cutting mat:
As we recommend with all Cricut projects, we highly recommend that you turn the mat upside down and gently bending it, peel it away from the material you have cut. In this way, you can keep your paper materials flat and prevent curling.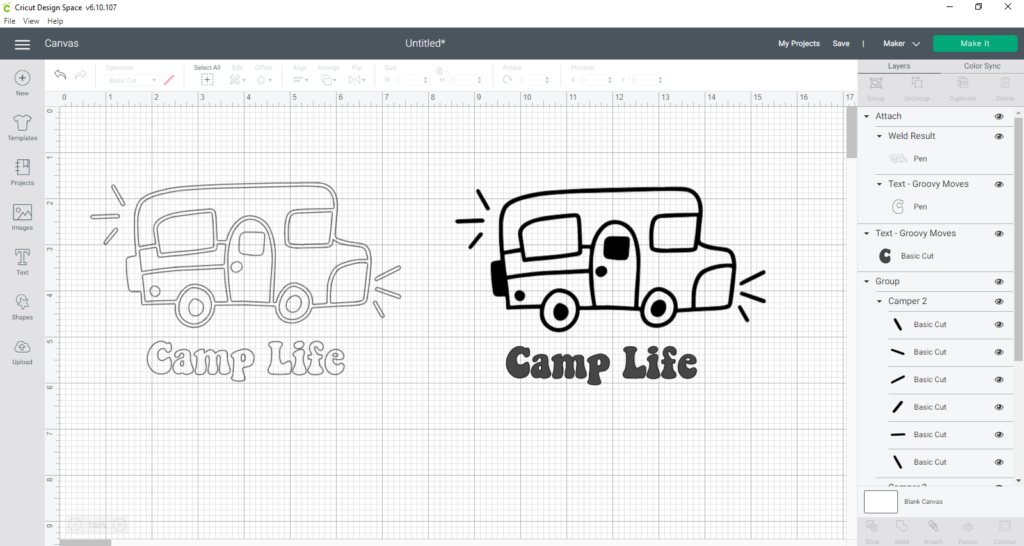 Writing and drawing with your Cricut:
With your Cricut pens, you can write and draw with your Cricut, adding another element to your paper and cardstock projects. In fact, you can even address an envelope or write inside a greeting card with your machine.
Don't forget that you can use vinyl and paper together!
You can apply both regular adhesive vinyl and iron-on vinyl. Be sure to check out the videos below to get all of our tips and tricks.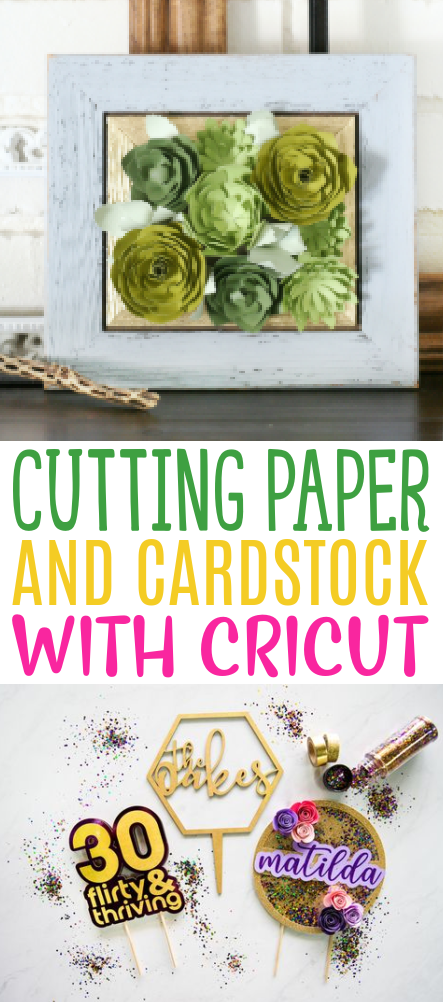 Tanner, Courtney, and the rest of the Makers Gonna Learn Team are all here because we love die-cutting and especially love sharing fun projects and tutorials with fellow makers. We are all great friends and are always having a blast when we are together- you will see this on camera, especially during live streams! We are here to inspire and support you in your crafting journey!