Devices to Use with Cricut
If you're a Cricut Beginner you may find yourself wondering which devices to use with Cricut. There are SO many options and it's hard to know which devices to use with Design Space are best.
In this post, you'll learn some Cricut tips that will help you choose a device that will work best with Cricut Design Space. We will help you narrow them down to one that fits your needs and your budget. We will discuss our favorites and also let you know about some devices you should think twice about using with your Cricut.
Which apps should I use?: Must Have Apps for Using Cricut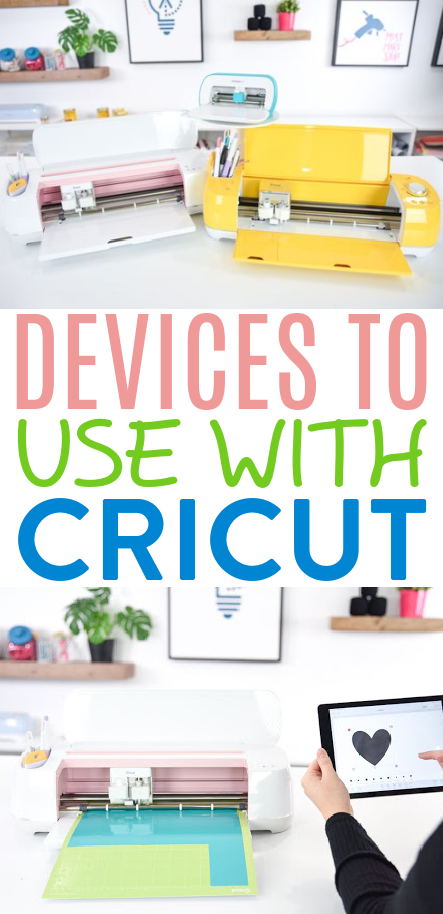 Devices to Use with Cricut
The good news is that whether you bought a Cricut Explore Air 2 or Explore 3, a Cricut Maker or Maker 3, or a Cricut Joy, all of these machines have Bluetooth capability. This means that no matter which Cricut machine you bought, you can work wirelessly if you'd like. So, let's jump in and talk about your options.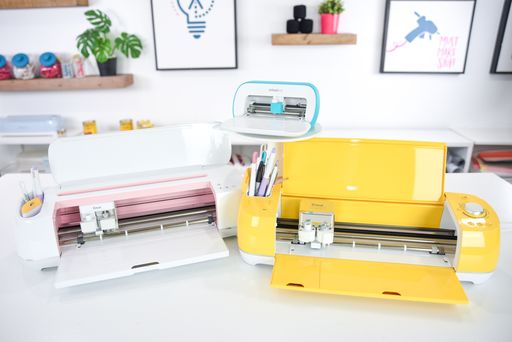 What Devices Not to Use
We'll start with the ones you should NOT pick for use with your Cricut machine.
Chromebook – A Chromebook is neither a computer nor a tablet. It's somewhat of its own entity, being designed to work with cloud-based Chrome applications, primarily for students. They do not allow you to add apps like Cricut Design Space.
Tablets and Smartphones – Yes, you can use many tablets and smartphones with your Cricut, but it's really important to note that there are quite a few functions and features that are not available on them. For example, the new Offset feature is only available on a desktop or laptop computer. In addition, some of the adaptive tools such as the Knife Blade cannot be used with a mobile device.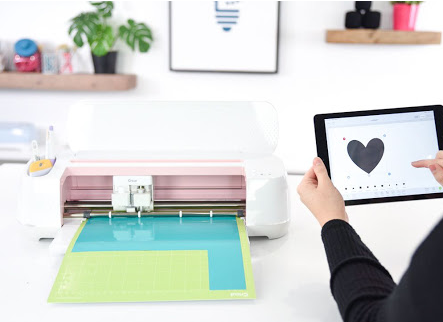 Limitations when using mobile devices
Don't get us wrong. We do use our phones and tablets with our Cricut. However, we tend to use them to access past projects and simply cut something that is already designed. Or perhaps there is a project that just needs resizing or something very simple and basic like that – grabbing it on one of our mobile devices is quick and easy.
They make great portable devices to take to a friend's house and crafting together, but just remember that these are limiting.
Pro tip: Things in Cricut Design Space are in different places depending on whether you are using your phone/tablet or on a desktop/laptop. If you've been watching videos of how to do something in Design Space where someone is demonstrating on a laptop and then you are trying to follow along with your iPad, it's important to note this.

Your best option for devices to use with Cricut
Your best option with Cricut is a laptop or desktop computer. The good news is that to be able to run Cricut Design Space, you don't need a lot of RAM, processing power, or storage. It's internet-based and simple to run so you don't need to run out and buy a high-end computer for it.
We do advise that you buy a good brand, good quality machine. Any kind of Mac or reliable brand of PC will work for you. If you're looking at a PC, be sure to do your research. Make sure it has an I5 or I7 processor, an SSD (solid state drive), and decent graphics. Remember that you don't need much to run Cricut Design Space! Still, you want to invest in a machine that is going to work well and last for as long as possible.
Here at Makers Gonna Learn, we use Macs. We can highly recommend the Apple store refurbished section for reliable, long-lasting, and affordable computers.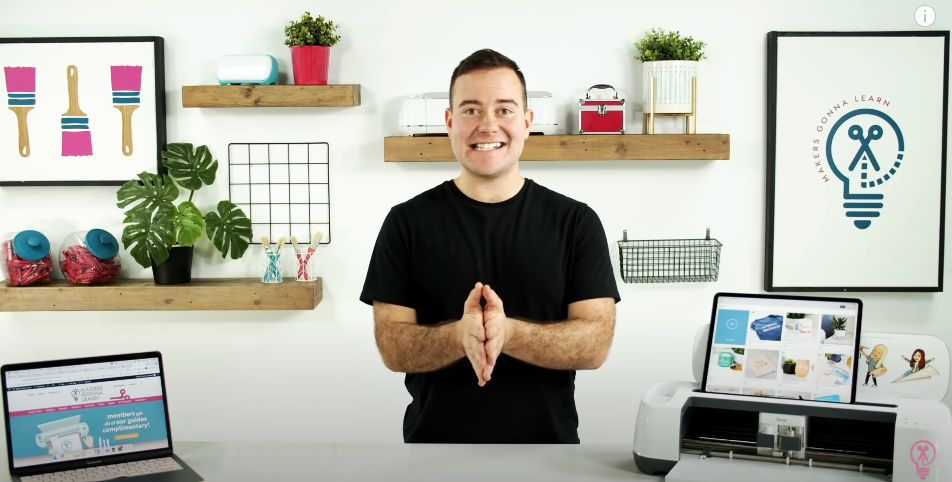 We think that a 13 inch Macbook Air is a good solid option. It's lightweight, works well with Cricut, and it lasts for years and years. Obviously, you can find some PCs that are less expensive than Macs, but it's important to think about longevity. We have never had a PC last nearly as long as the Macs have.
We can also highly recommend Apple support. They've always been really good to us, even with things that are no longer under warranty so that's something to consider as well.
If you are considering going with a desktop instead of laptop there are a few important things to consider. Will you be able to place your desktop close enough to your Cricut machine? We run a very long USB cord to ours in the studio so that our Cricut and desktop computer are hardwired.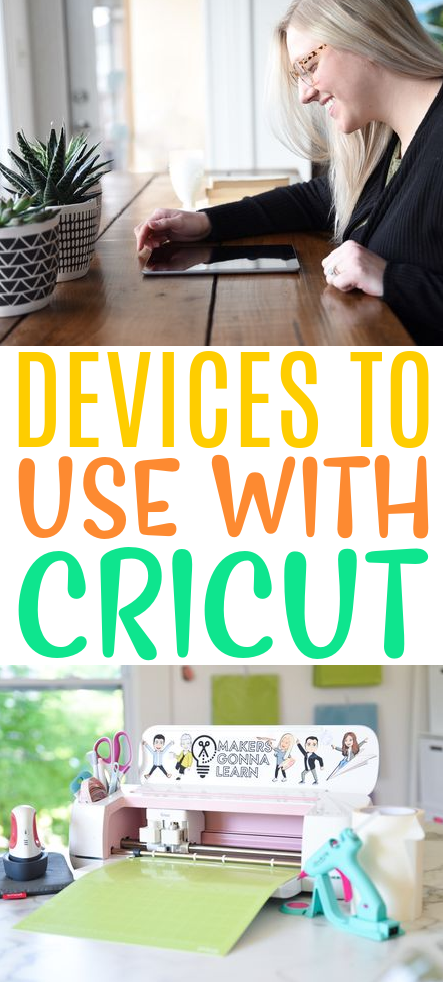 Tanner, Courtney, and the rest of the Makers Gonna Learn Team are all here because we love die-cutting and especially love sharing fun projects and tutorials with fellow makers. We are all great friends and are always having a blast when we are together- you will see this on camera, especially during live streams! We are here to inspire and support you in your crafting journey!