DIY Baby Shower Decor
Having a baby shower? We have got a fantastic idea for some DIY baby shower decor. With these balloon boxes you can make adorable, affordable baby shower decorations that you are going to love.
This custom baby shower decor is sure to have all your guests raving about how talented you are! You could easily adapt it for other party themes too – graduation, birthday, anniversary, and more.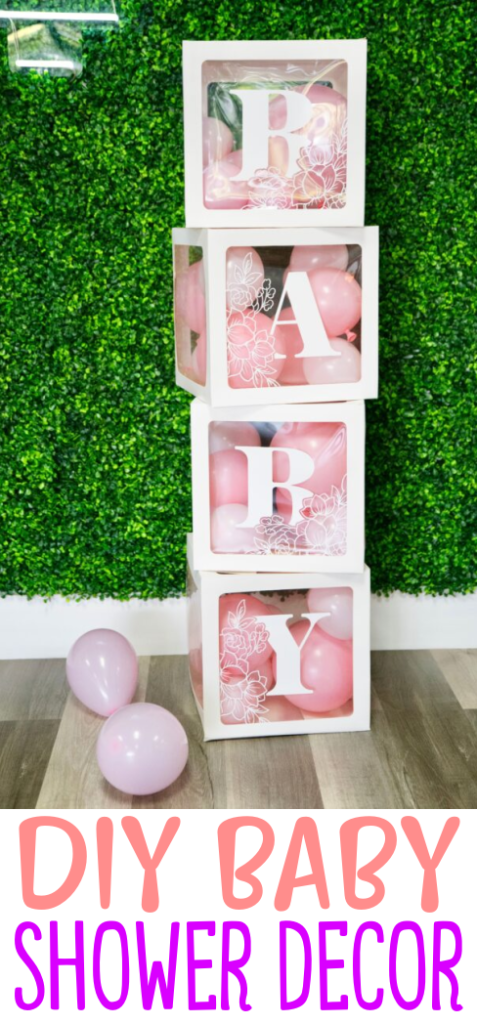 DIY Baby Shower Decor
You can order the boxes already made from Amazon, but we're going to show you how to take those basic boxes to the next level and turn them into something really special.
Cut Files/Fonts Used:
Cut File – https://makersgonnalearn.com/cut_files/flower-corner-1/
Font – https://makersgonnalearn.com/fonts/insistence-3/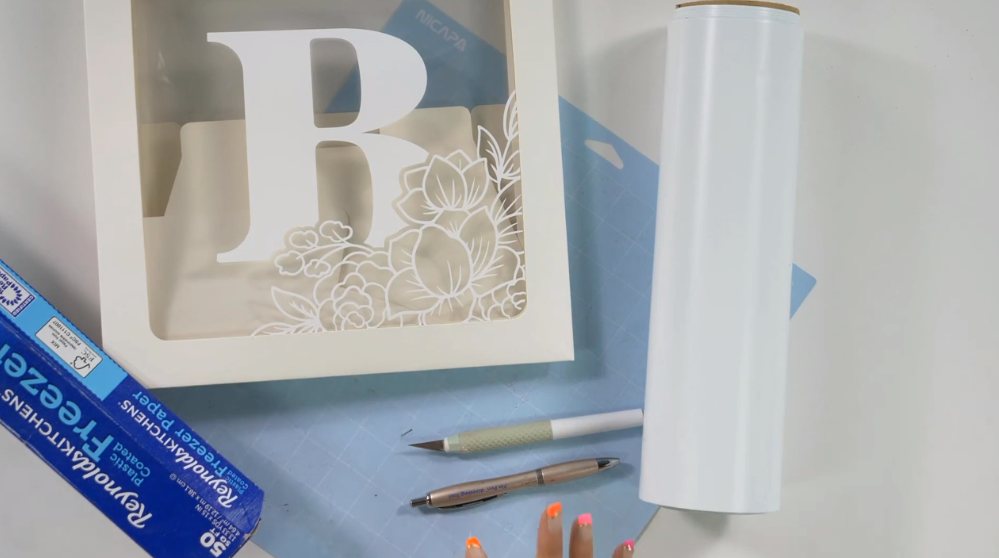 Supply Links:
Step-by-step Instructions: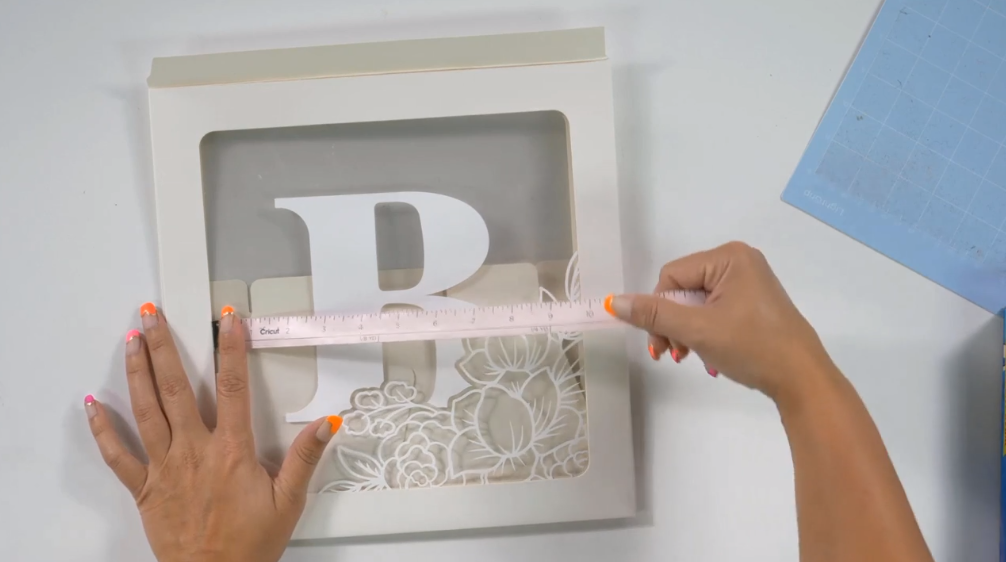 1 – Measure the opening of the box so you can determine how large your design should be.
Working in Design Space:
2 – Add a rounded square shape to your canvas in Cricut Design Space and size it to match the dimensions of the box opening.
3 – If you have not downloaded and installed the font you want to use prior to opening Design Space, you will need to save your work so far and then completely exit out of it. When you reopen Design Space, your font will be available for use.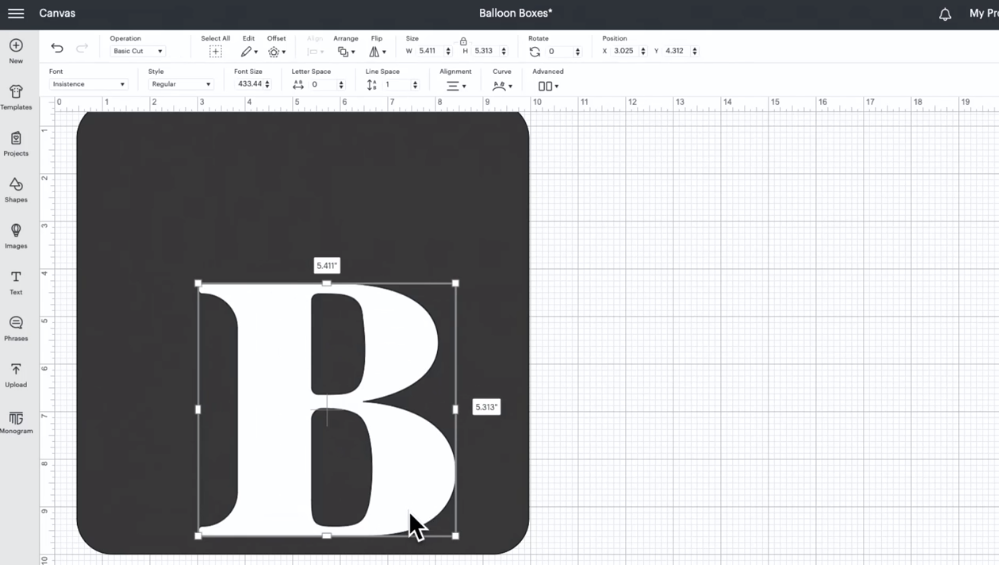 4 – Add the letter as desired. In this case, we added the letter B, using the font Insistence. Size it as desired. Select the square and the letter and choose Align, Center.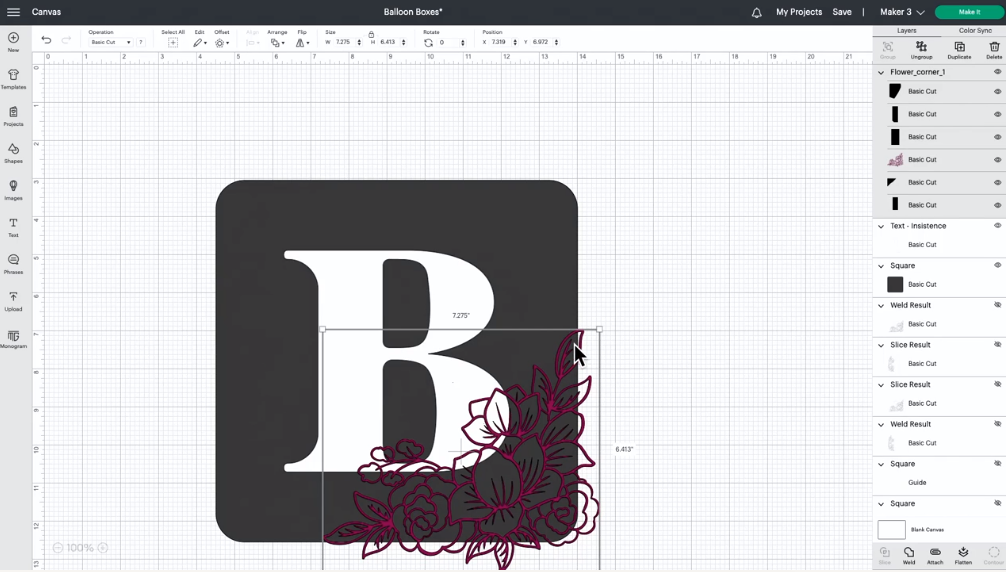 5 – Upload the cut file and add to your canvas. Add it to the corner of your design allowing it to hang over the edges a little bit.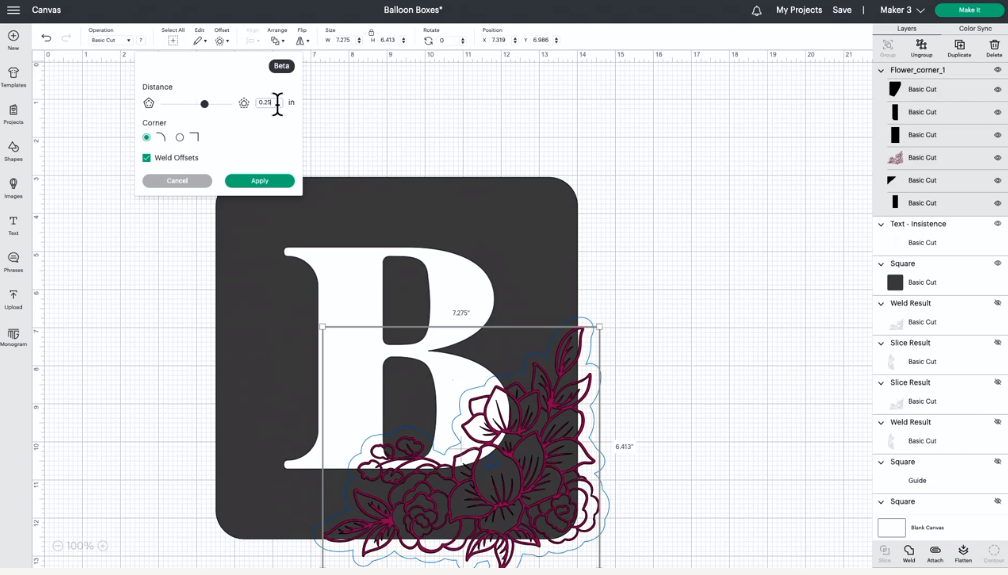 6 – With the cut file selected, add an Offset. Change the size as desired. We chose an offset size of 0.1. Once you set the size, press Apply.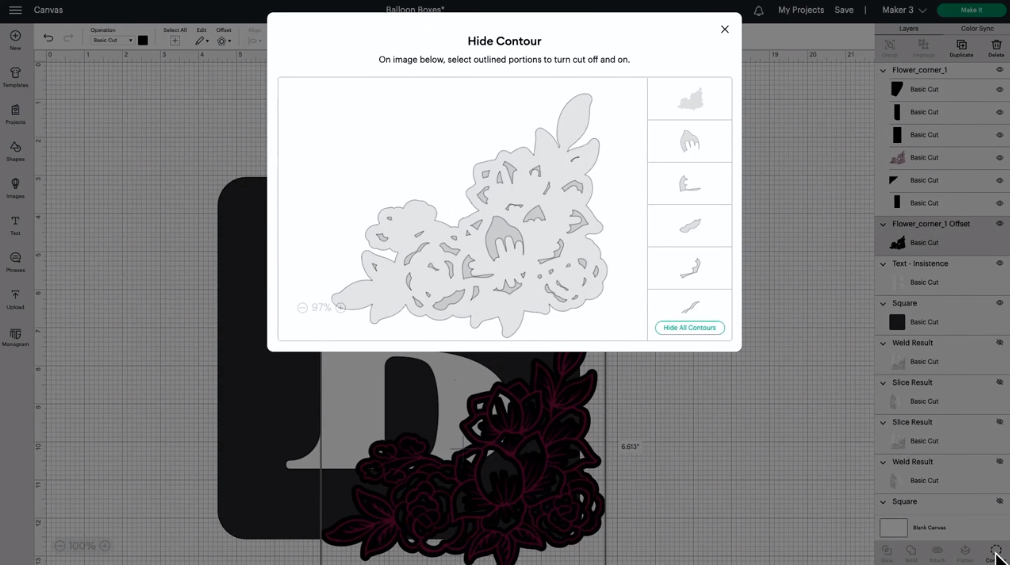 7 – With your cut file selected, choose Contour and then Hide All Contours.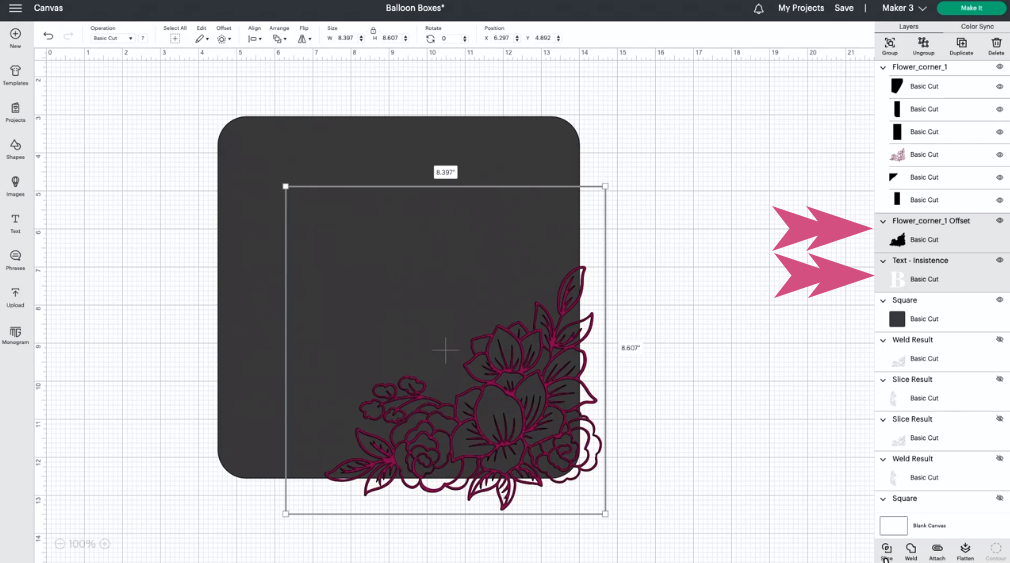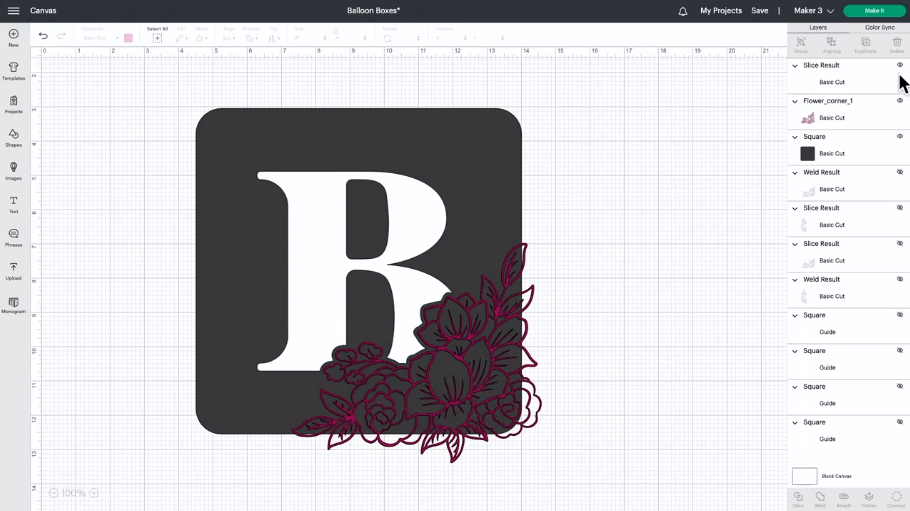 Slicing your design:
8 – Select your offset and your text layers. Choose Slice. Delete the unnecessary slice results.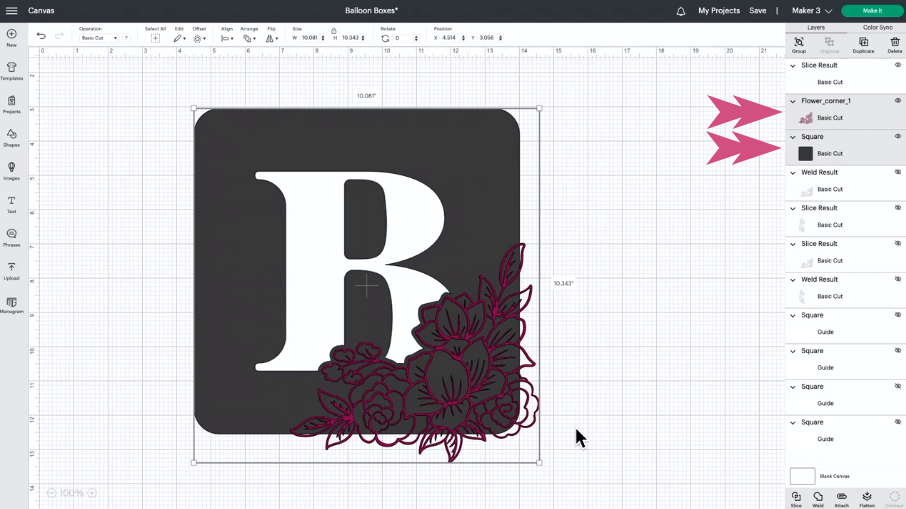 9 – This time select the cut file (Flower Corner) and square. Once again, choose Slice.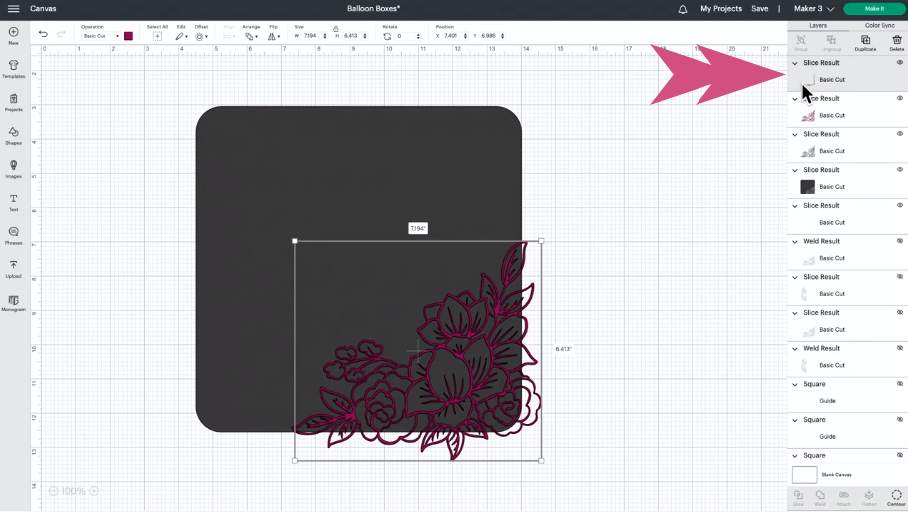 10 – Delete the square slice result (see image above). We find it easiest to delete it from the Layers Panel.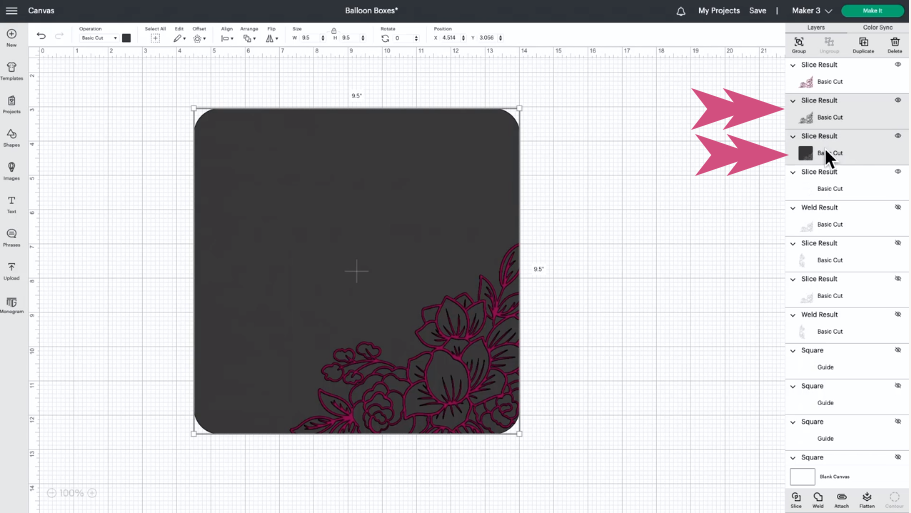 11 – Then, select the next square slice result and the cut file slice result as indicated in the image above. Weld.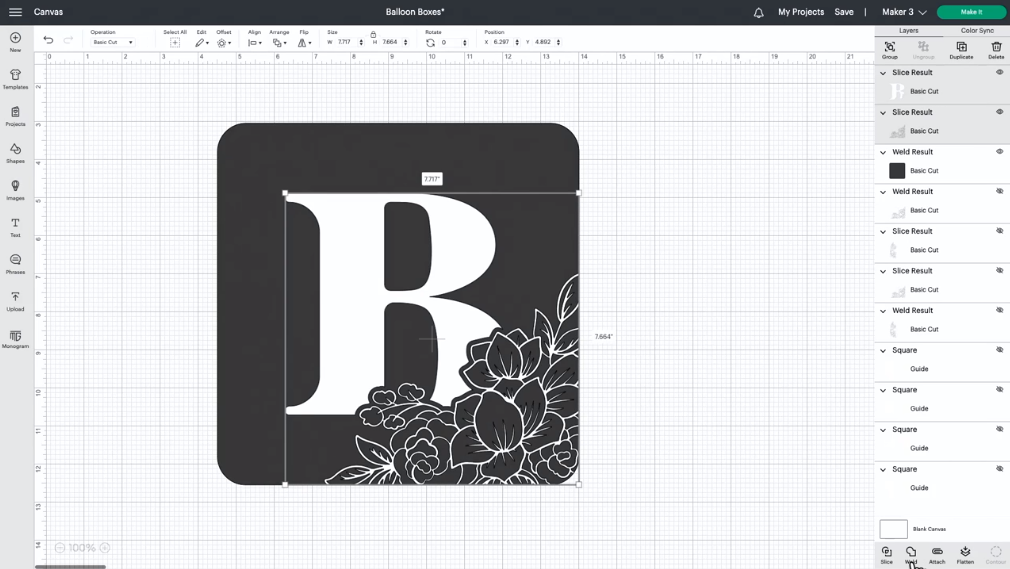 12 – Choose your cut file and the text and Weld.
13 – Select the square. Under Operation, change from Basic Cut to Guide. In this way, it will keep the square there in Design Space to serve as a guide for you, but it won't cut it out.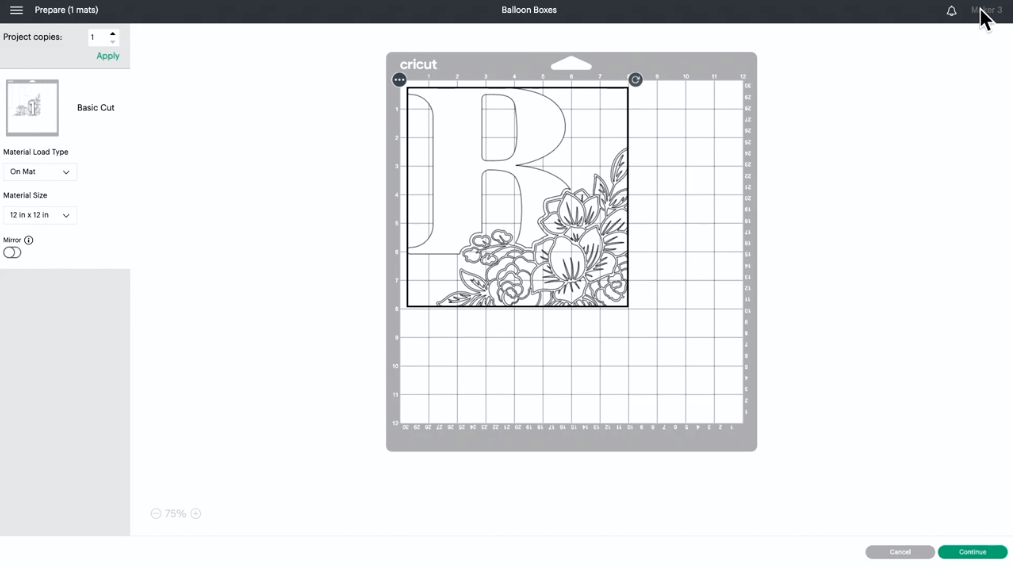 Cutting your design:
14 – Click Make It. Connect to your machine and choose Premium Vinyl as your material.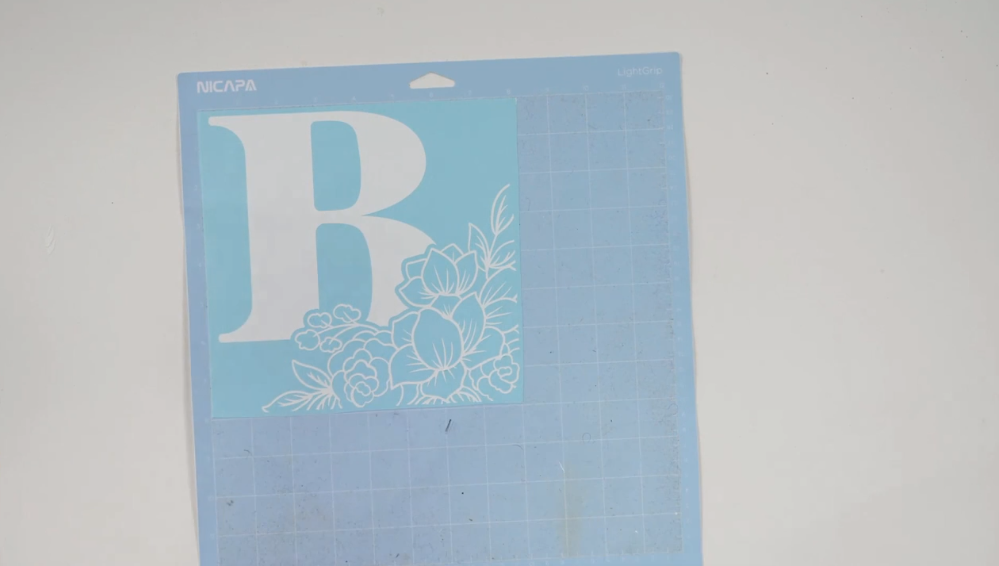 15 – Weed your design. Some parts are intricate and prone to tearing so take your time.
Pro Tip – We found it handy to use the Cricut weeding tool to hold down some of the pieces while weeding with the pin pen.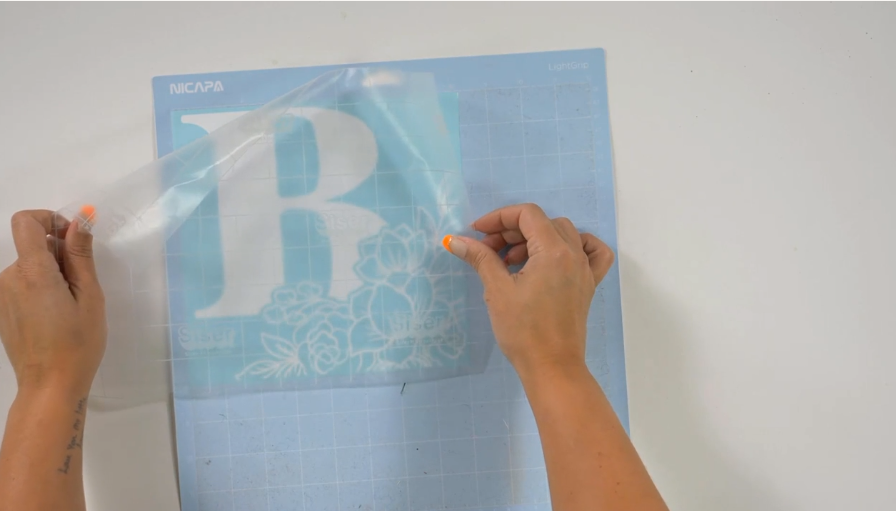 Applying the vinyl:
16 – Apply transfer tape. We recommend using a LightGrip tape or some that has been used before. (YES! You can reuse transfer tape!) Transfer tape that's too sticky is likely to pick up the intricate parts of this design and not allow them to stick to the box well. Burnish well.
17 – Open up the box and make sure you check for the right side to apply the parchment to.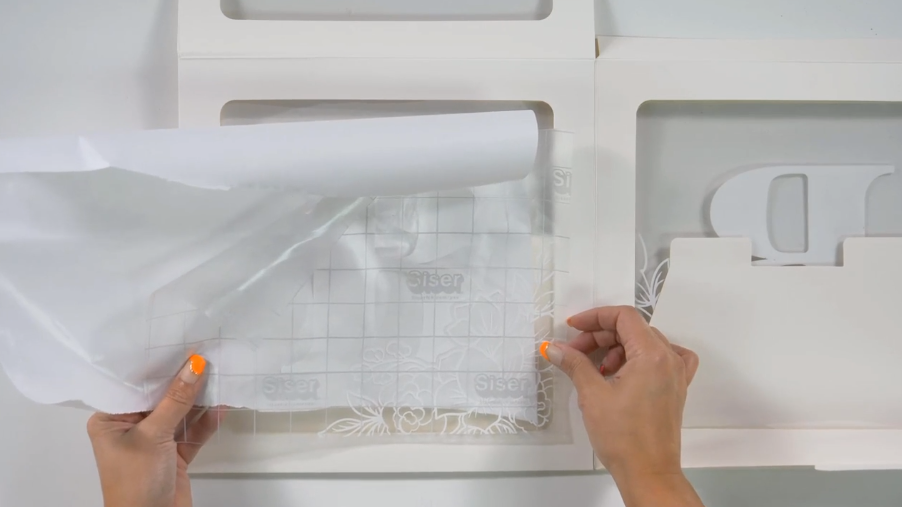 18 – Pull the design up from the backing. Place a piece of parchment paper shiny side down. With the bottom and edge hanging of the parchment paper a bit, lay it down on the parchment, only pressing down at the bottom.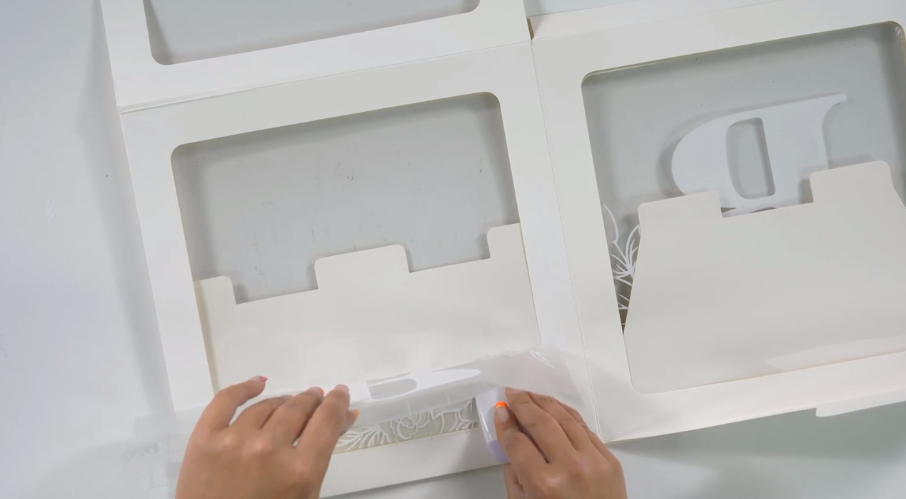 19 – Fold back the design and remove the parchment paper. Using your burnishing tool, begin burnishing from the bottom and working your way up, laying down a little of the design at a time.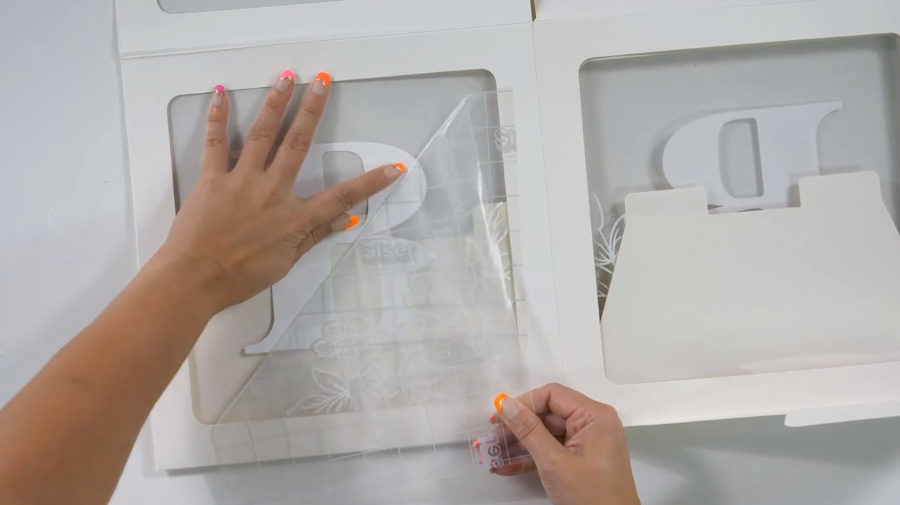 20 – Peel off the transfer tape slowly and carefully. Take extra care around those little pieces in the intricate part of the design.
21 – Assemble the box and fill with balloons.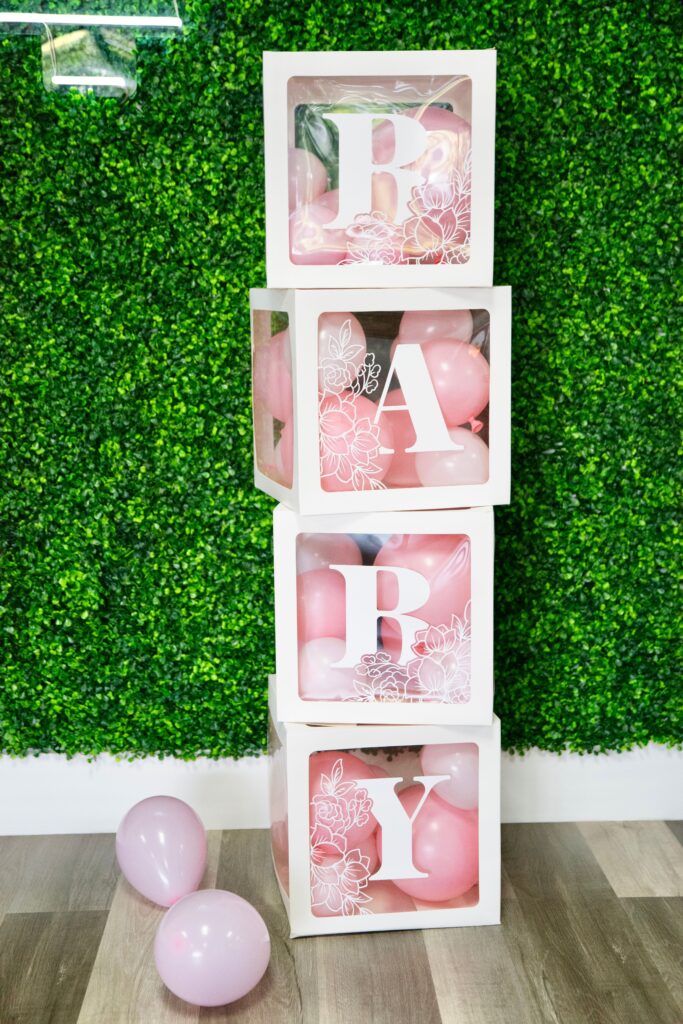 Tanner, Courtney, and the rest of the Makers Gonna Learn Team are all here because we love die-cutting and especially love sharing fun projects and tutorials with fellow makers. We are all great friends and are always having a blast when we are together- you will see this on camera, especially during live streams! We are here to inspire and support you in your crafting journey!