DIY Family Photo Frame
For this adorable project, we're using our Cricut to make a DIY Family Photo Frame using Print then Cut paper dolls to depict our family.
In our cut files, we have lots of options available for bodies, arms, hair, clothing, accessories, pets, backgrounds, and more so it's easy to customize your picture to represent your family members. These paper doll pictures make a great gift.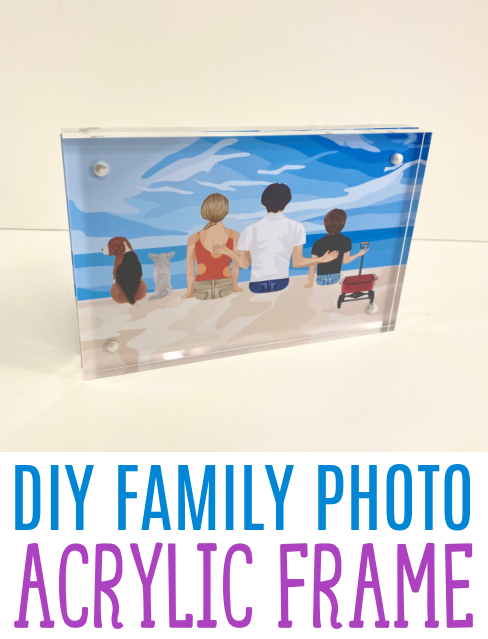 DIY Family Photo Frame
Disclosure: Some of the links below are affiliate links provided for your convenience. This means, at no additional cost to you, we will earn a commission if you click through and make a purchase.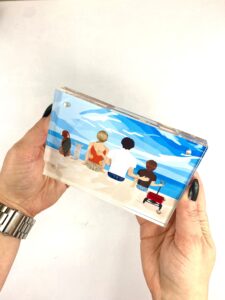 Cut Files Used:
Swimsuits
Clothes
Bodies
Dogs
Brown Hair
Blond Hair
Supply Links: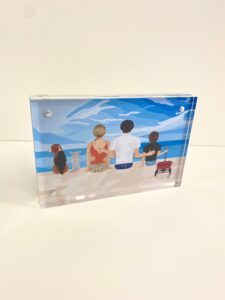 Step-by-step Instructions:
1. Upload your files into Cricut Design Space as Print then Cut images. You can hide the ones that you aren't currently using in your design as needed to make space on your canvas.
2. Working with the bodies first, grab a square, unlock, and resize it to fit over the body you want to use.
3. Select both the body and the rectangle and choose Slice. Delete the unneeded slice results.
4. Repeat for any other bodies you need.
5. Using the same technique, slice out the arms that you need.
6. You'll also need to slice off the arms currently on the bodies if you want to replace them with new arms.
7. Find the clothing that you want to place on the bodies and use the same Slice technique to cut it out. Layer it over the body.
8. Choose the hair you want each person to have, slice it out, and add it to the bodies.
9. Take your time as you layer these elements. You may need to move them forwards and backward, resize them, and line them up a few times as you go to get your design just right.
You can also add some accessories and pets to the background you have chosen for your family. Once again, you will simply slice them out of the file and place them onto that background.
Be sure to size the background to fit your chosen frame. Then, you want to make sure that the family and all the accessories and other elements fit well onto that background.
When you have everything placed and lined up as you'd like it, select all layers and Flatten.
Click Make It to send it to your printer. Be sure it's set to Add Bleed.
After printing, place your printed design in the top left corner of your cutting mat and load it into your Cricut machine to cut it out.
Place the image in your frame.
Tanner, Courtney, and the rest of the Makers Gonna Learn Team are all here because we love die-cutting and especially love sharing fun projects and tutorials with fellow makers. We are all great friends and are always having a blast when we are together- you will see this on camera, especially during live streams! We are here to inspire and support you in your crafting journey!