DIY PANTRY LABELS WITH CRICUT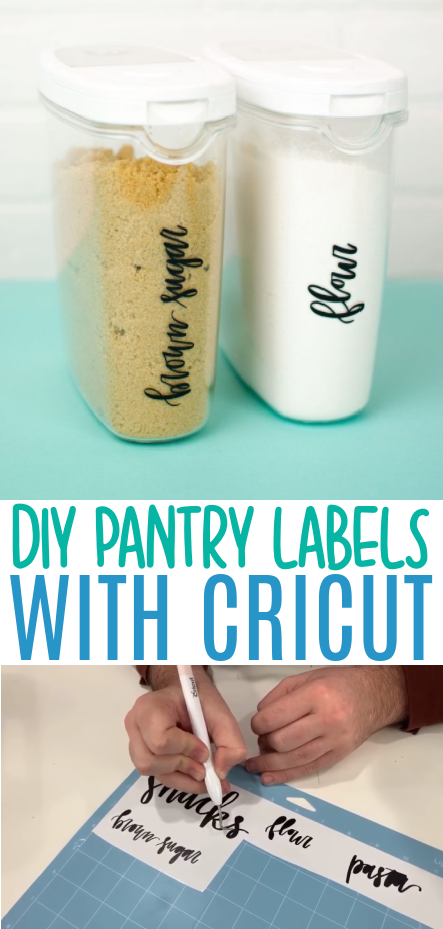 I love getting organized! One thing I would like to share with you guys today is how to make these awesome labels. They are perfect for your canisters, jars, or any other containers on your pantry. This is such a fun idea to organize your pantry and your kitchen. Plus, these DIY Pantry Labels with Cricut are so easy and so fun to make!
DIY PANTRY LABELS WITH CRICUT
We are so excited to share with you guys our amazing Organization Collection at Makers Gonna Learn. In today's tutorial, we're going to use the pasta, flour, brown sugar, and snacks cut files.
Since we're planning to add these cut files on the sides of our canisters, we want the words side by side instead of stacked. So, we're going to click on "Layers" and then "Actions". We're going to ungroup this so we can move the words around easily and arrange them as we like.
Whenever you're making a vinyl project you want to make sure to always measure it. Once you've sized it accordingly, let's just go ahead and press "Make it".
An important note: once you've arranged your words, you might need to group or attach them back together to make cutting and placement easier. Since these are going to be cut together, select the words and press "Attach" and then we're going to click "Replace".
We're now going to press "Continue" and click on vinyl. Add a little extra pressure, turn fast mode on and press the flashing Cricut button.
While our design is cutting, we're going to put some alcohol on a paper towel and rub it over the canisters to remove any dirt.
Once our design has finished cutting, we're going to peel away the excess from our labels. Just look at these! Imagine organizing your whole kitchen like this!
Now we're just going to weed out these little letters and once we're done weeding, we'll need to take some transfer tape and put it on our vinyl. We're going to use our True Control Knife to easily separate these labels from each other.
We can now attach these labels on our surfaces. Be sure to use your scraper tool to make sure that it adheres well.
Once done, remove the transfer tape and repeat the process for each of your other labels. Don't you just love these projects? We're so excited to be able to get organized and these will look perfect on our pantry. Hope you guys give it a try.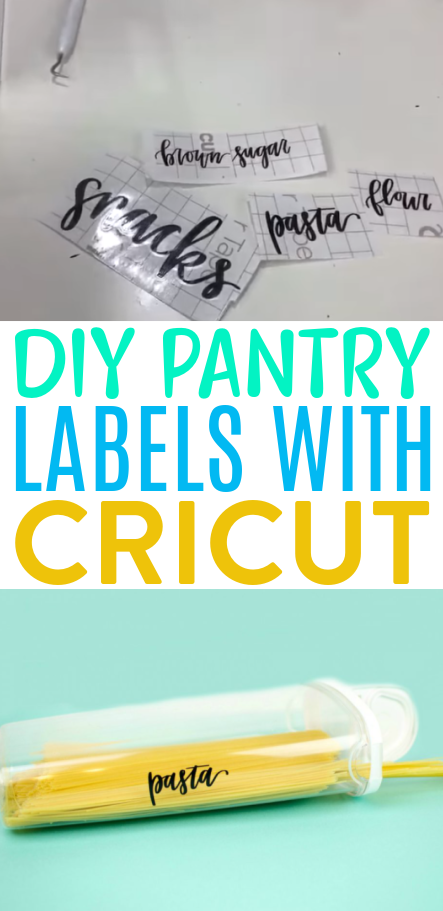 Tanner, Courtney, and the rest of the Makers Gonna Learn Team are all here because we love die-cutting and especially love sharing fun projects and tutorials with fellow makers. We are all great friends and are always having a blast when we are together- you will see this on camera, especially during live streams! We are here to inspire and support you in your crafting journey!