Do I Really Need Cricut Brand Infusible Ink Blanks?
The new Cricut Infusible Ink products are really hot right now! People are diving in and giving them a try with some amazing results. We just love sharing as many tips for using Infusible Ink as we can. One of the big questions that die cutting fans have though is, "Do I Really Need Cricut Brand Infusible Ink Blanks?"
Creating infusible ink craft projects is a lot of fun but it can be a bit pricier than your typical die cutting projects. So, many people are trying to find ways to save a little money when working with infusible ink. We want to help you out!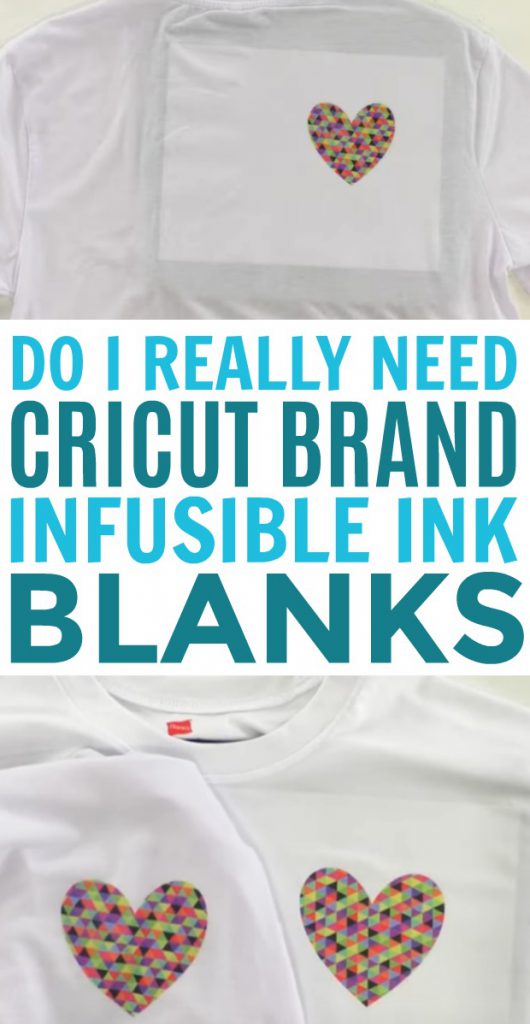 Cricut Brand Infusible Ink Blanks vs. Off-Brand Blanks
We're going to put some products to the test – comparing Cricut brand coasters, t-shirts, and tote bags with some from other brands. Since Infusible Ink and the blanks for it can be somewhat pricey, this is going to give us some evidence on whether we can save a little money and use off-brands for these craft projects.
To give you an idea of the savings, let's look at the prices of the infusible ink products. The Cricut brand tote bag is approximately 13″ by 15″ and it's $10. The Cricut t-shirts are also $10 each and most people find them pretty true to size. Finally, the Cricut coasters are $12.99 for a pack of 4.

Now, let's take a look at the off-brand items. We found these oroducts on Amazon. The tote bags were $24 for a package of 8 ($3 each). The t-shirts were $14 for a pack of 2 ($7 each). And the coasters – are you ready for this? They were $14 for 100 coasters (54 cents for a pack of 4)!
If you want to learn exactly how to use Cricut Infusible Ink properly, you need to check out our post: A Beginner's Guide to Cricut Infusible Ink. This will give you a step-by-step tutorial on exactly how to use the product from beginning to end.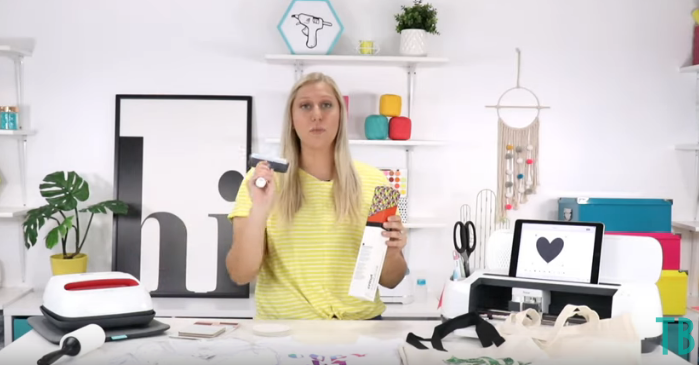 Testing off-brand tote bags vs. Cricut tote bags
We're starting with our off-brand tote bag. A few reminders about applying Infusible Ink: remember to clean your blank really well with a lint roller so there aren't any bits of lint or other debris that could interfere with a good transfer. We find it works best to use a Cricut EasyPress that is large enough to cover the entire design rather than a household iron with Infusible Ink.
Cricut EasyPress vs. a Household Iron with Infusible Ink
As you can see from the results below, the ink sublimated okay but we can't really call this a great outcome as it is somewhat uneven. The ink has not saturated into the fabric the way we want it to.
In addition, the tote bag fabric has bunched up around where the Cricut EasyPress was, leaving an outline of the area where it had been.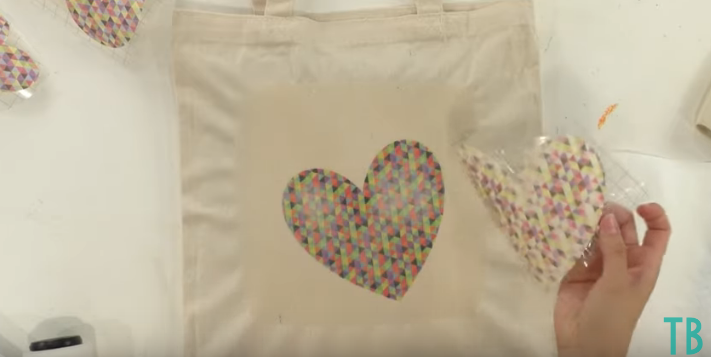 When we repeat the same procedure on a Cricut brand Infusible Ink tote bag blank, you can see we get much better results.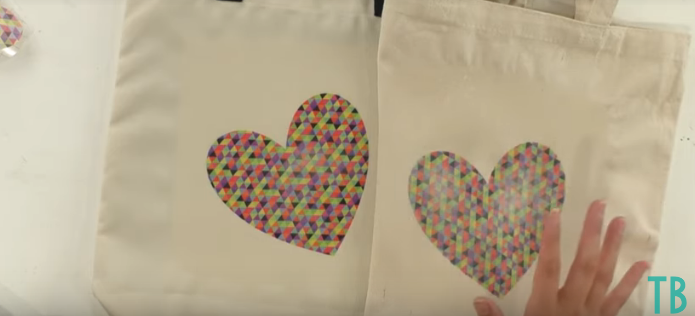 Testing off-brand t-shirt vs. Cricut t-shirt
Next, let's try our design on a Cricut brand t-shirt.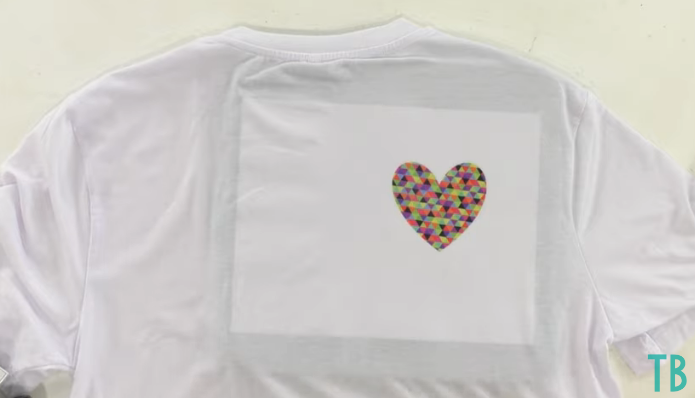 As you can see it turned out beautifully! The colors are bright and vibrant and the design is fully saturated into the fabric. Even when you stretch the fabric out, it still looks perfect.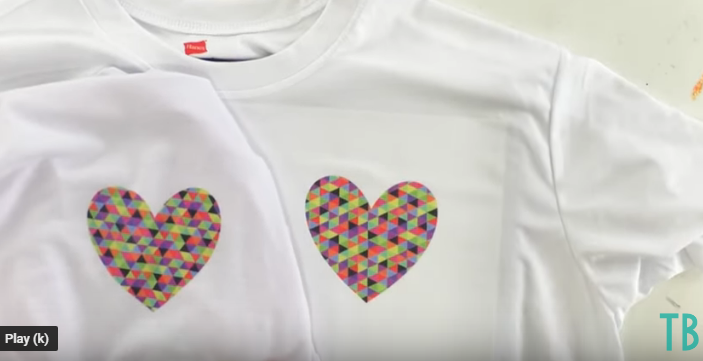 Next, we tried the same design and process on a Hanes t-shirt. We got absolutely flawless results here. It turned out perfectly – in fact, you'll have to judge for yourself, but we think that the Hanes t-shirt gave us even brighter, more vibrant colors than the Cricut shirt did!
Testing off-brand coasters vs. Cricut coasters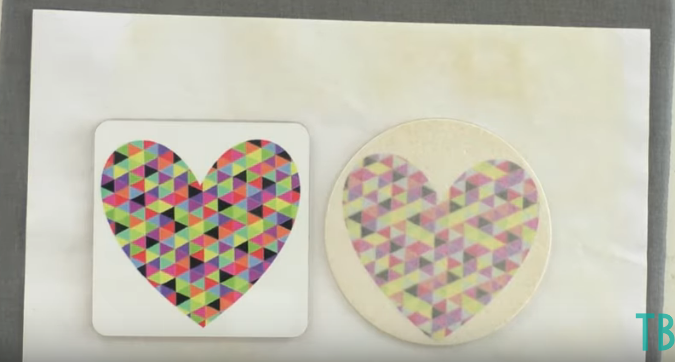 Finally, we tried using infusible ink on our coasters. As you can see, the results are pretty dramatic. The results on the Cricut brand infusible ink coaster is so much more vibrant and dramatic than on the off-brand coaster.
More materials to use with Cricut Infusible Ink
So, what does this mean when it comes to answering our question, "Do I Really Need Cricut Brand Infusible Ink Blanks?" Well, we think that if even one off-brand product works as well or better than Cricut brand, it means that there could be others out there that do too!
Depending on the infusible ink craft project you want to make and the price difference, it could very well be worth experimenting!
Have you seen this? How to use Infusible Ink on wood.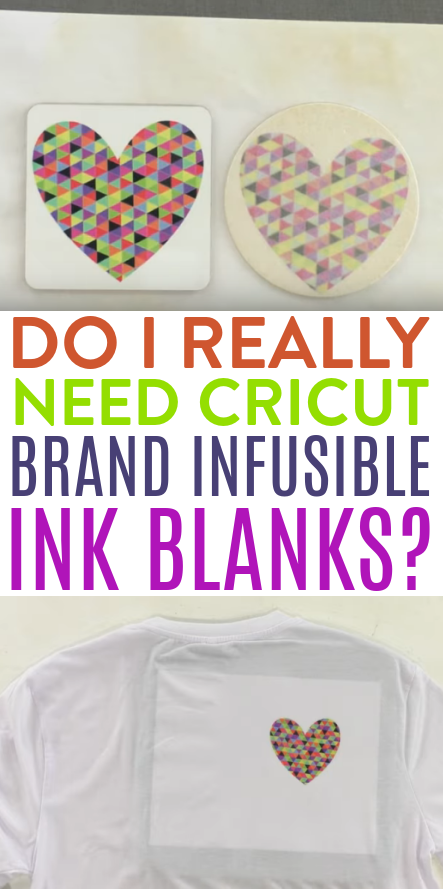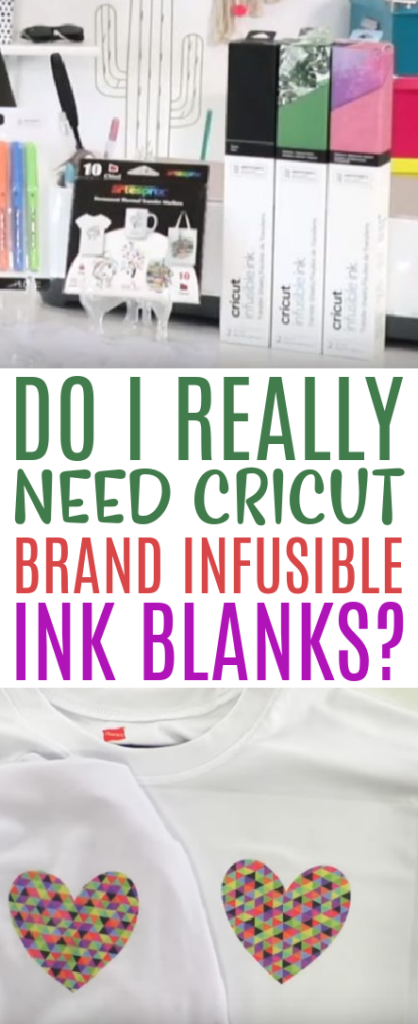 Tanner, Courtney, and the rest of the Makers Gonna Learn Team are all here because we love die-cutting and especially love sharing fun projects and tutorials with fellow makers. We are all great friends and are always having a blast when we are together- you will see this on camera, especially during live streams! We are here to inspire and support you in your crafting journey!