Dollar Tree Vinyl – Does it Work?
This is a question we get asked again and again – Dollar Tree Vinyl – Does it Work? We couldn't answer that question because we had never actually tried dollar store vinyl…until now. That's right. We love buying craft supplies from the dollar store so we were excited to put their vinyl to the test and see how vinyl from the dollar store would stack up against Cricut brand vinyl.
In comparing it, we want to perform the same tasks on the same machine with each brand of vinyl and see how well the designs turn out. We're looking at the ease of use, durability, and of course, the price factor. You'll see as you go through our comparison of each type of vinyl that we had a few surprises along the way.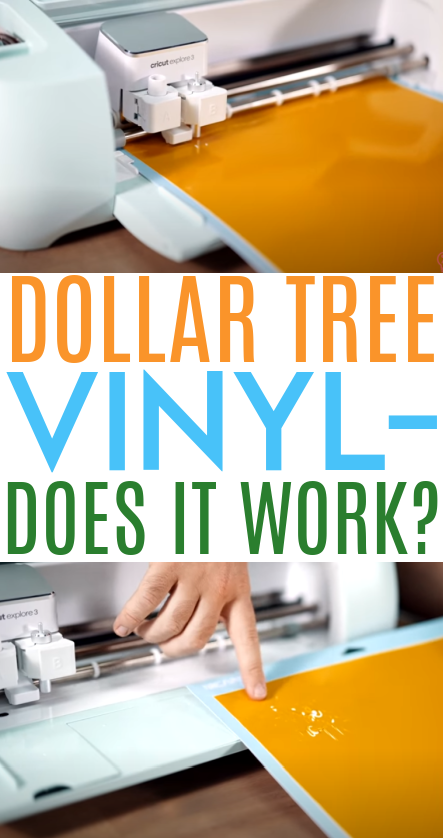 Dollar Tree Vinyl – Does it Work?
We begin by taking you along with us as we go shopping for these two different types of adhesive vinyl. It was interesting to see what kind of selection they'd have at Dollar Tree when it comes to their vinyl products.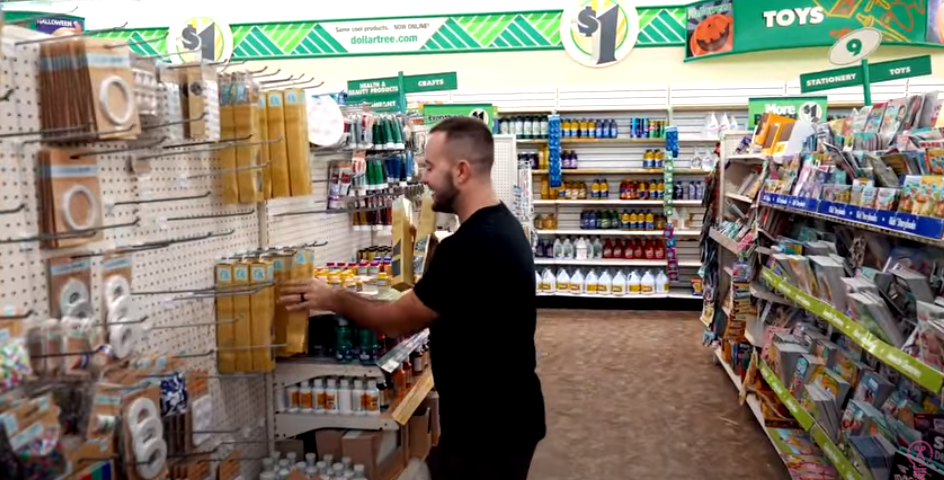 Of course, the first thing that stands out is the price. When you break it down to the cost per square foot – which is the same as a full cutting mat's worth of vinyl – these are the costs of each kind of vinyl we tested:
Crafter's Square vinyl (from Dollar Tree) – 25 cents
Cricut vinyl – $3.75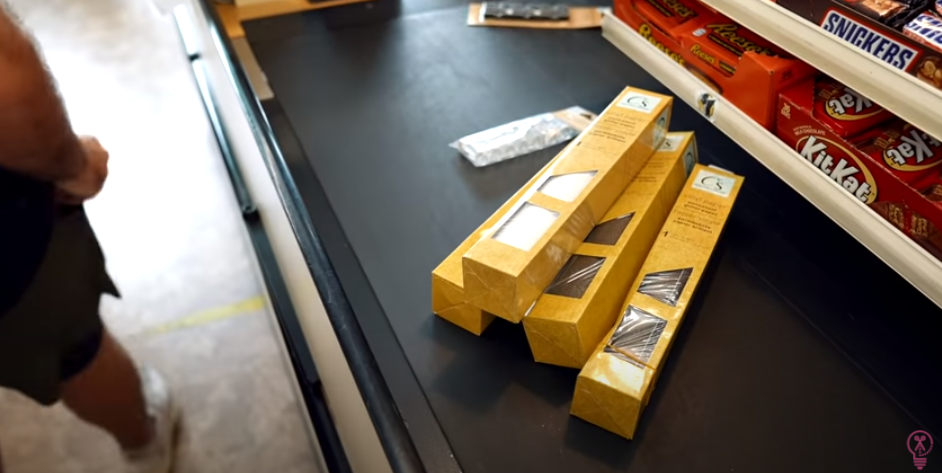 When you handle the vinyl in its packaging, the Cricut vinyl feels higher quality because the packaging makes it feel more substantial. Really though, it's just some cardboard they've added to the package.
The dollar store vinyl is a bit glossy. They call it permanent vinyl (as we know, no vinyl is actually permanent but this designation generally means it has more adhesive and will last longer). The backing on it feels more like a thin paper and the vinyl itself feels thinner than your typical Cricut or other pricier vinyl. It's not as sticky as most of the vinyl we have used so we do have some concerns about the longevity of any designs made with it.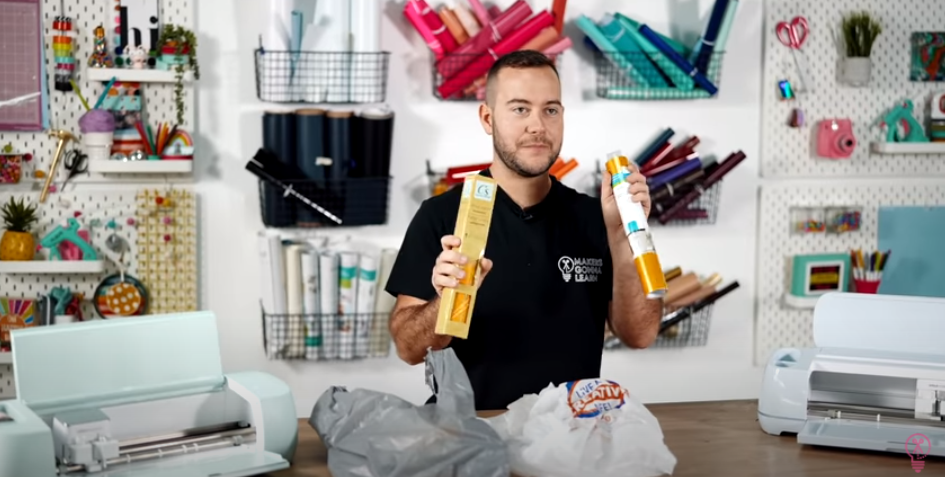 With the Cricut vinyl, you can tell that the backing is made of quality material. We do find with the new Cricut vinyl that it is actually a bit too thick for our liking, but it certainly feels sturdier than the Dollar Tree vinyl. The vinyl itself feels more durable and is slightly stickier than the dollar store vinyl, suggesting it will adhere better and have more longevity.
As soon as we started to apply the Dollar Tree vinyl to the cutting mat, a large air bubble formed and we had to work that out. This has never happened to us with Cricut vinyl or 143Vinyl. Perhaps because it's a thinner material? In any case, we were able to work out the air bubbles with a burnishing tool and get the vinyl well adhered to the mat.
On the other hand, when we laid down the Cricut vinyl on the cutting mat, it went down beautifully. We still like to burnish to make sure that it is sticking as well as possible and remove any little air bubbles that might form.
We're cutting both vinyl products with our Cricut Explore 3 and using the Premium Vinyl Glossy setting. Almost immediately when it begins cutting, the dollar store vinyl began lifting up off the mat. Maybe the pressure was too much – change settings and try again. We had it on Premium Vinyl Permanent Glossy. We could either change the material type or the decrease the pressure setting. We're going to try Removable Vinyl setting and less pressure. Not Cricut material so may need to play with the settings because they're optimized to their own materials. Still not good.
Washi sheet setting. Still a couple issues but manageable. Fresh blade, Cricut vinyl cut perfectly.
Burnish, cut off excess, weeding.
Weeds pretty well. Have to be more delicate because it is thinner and flimsier.
Wouldn't recommend for a product you're selling
Need to use paper transfer tape for the dollar store vinyl as it's so thin and delicate. Have to remove from backing carefully as it's thinner and finicky
Burnish with tool and fingers (helps since it's a rounded surface). Clean with rubbing alcohol.
When you try to peel up the transfer tape, the vinyl doesn't want to stick to the surface. Burnish burnish burnish and try peeling away at a different angle to get it to stick. Having to really work at it.
It's so thin that it's quite translucent on the black surface. Can see the black through it.
What do you think of the dollar store vinyl? We don't hate it but certainly there are factors to take into account before using it and there are definitely times we'd want a more durable vinyl to use. Good for quick, easy, removable. Eye opening for us. Harder to master with cheaper materials.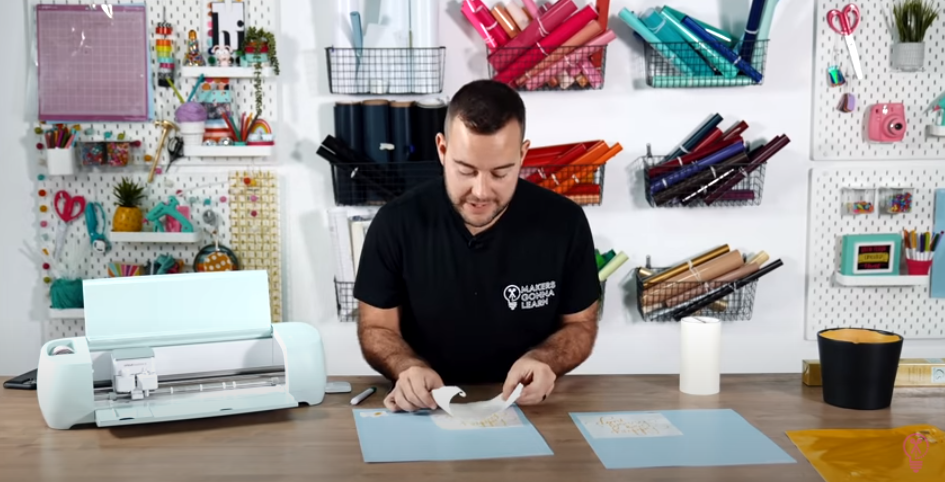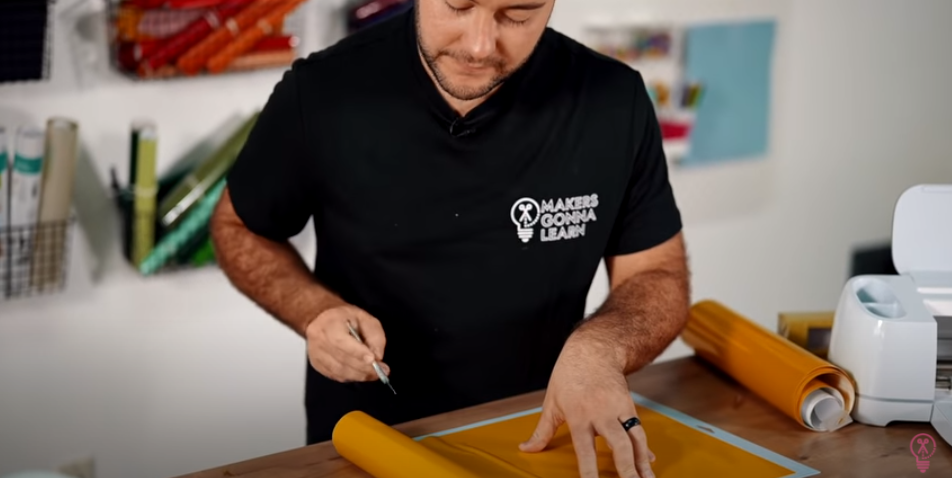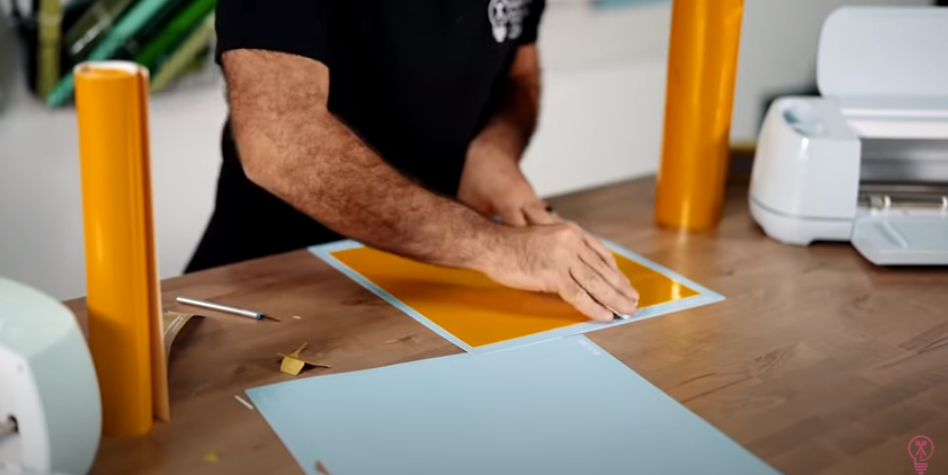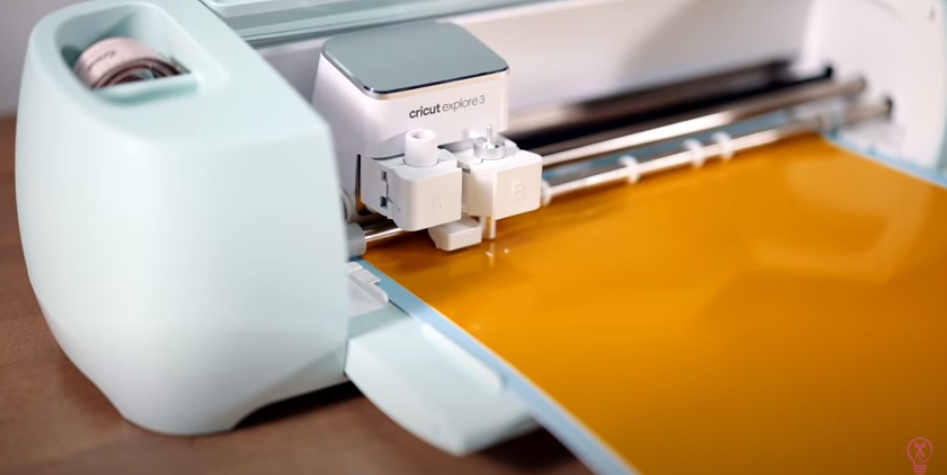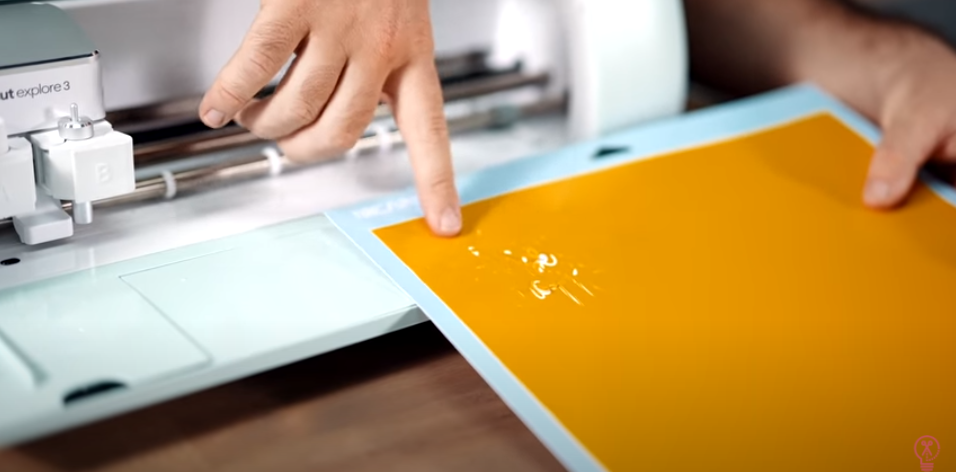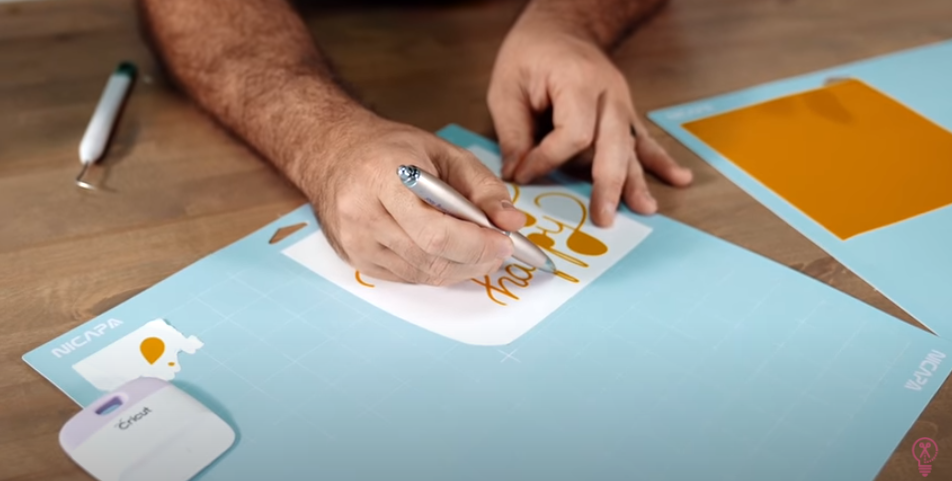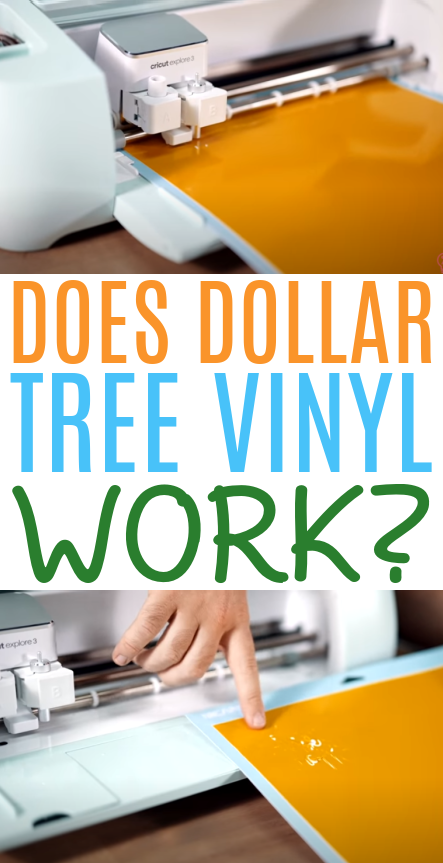 Tanner, Courtney, and the rest of the Makers Gonna Learn Team are all here because we love die-cutting and especially love sharing fun projects and tutorials with fellow makers. We are all great friends and are always having a blast when we are together- you will see this on camera, especially during live streams! We are here to inspire and support you in your crafting journey!