Flash Sale! For 1 day only, try our membership for 7 days for just $1 (a $47 value!)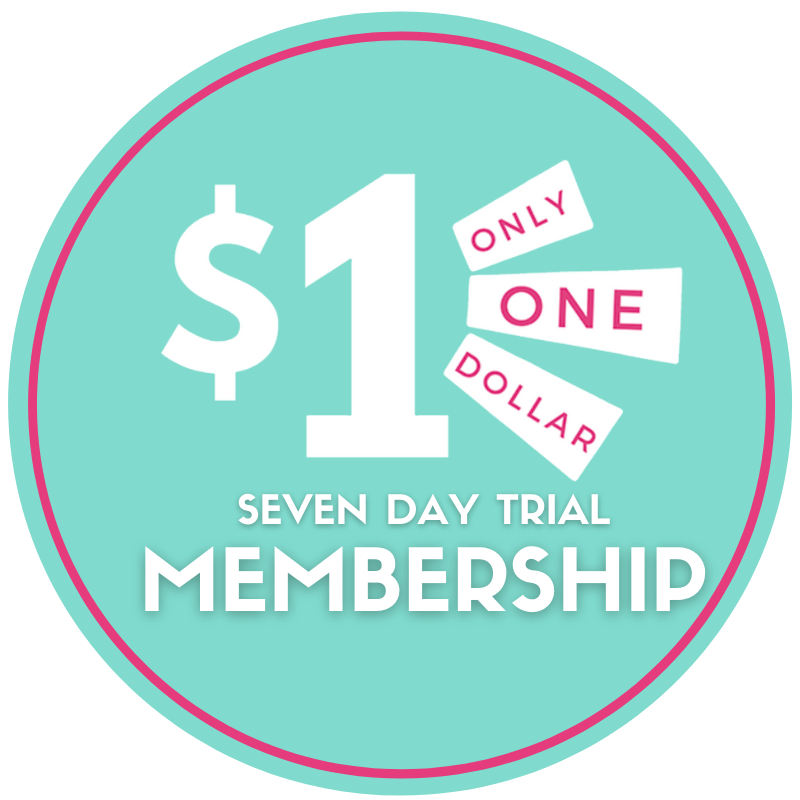 00
Hours
00
Minutes
00
Seconds
---
What's included?
For a limited time, get access to our complete library of cut files, videos, and more for just $1 (a $47 value!).
Includes 20 cut files to download and keep forever! (There are over 2500  to choose from.)
*** That is $0.05 per file ***

Also includes access to our private Facebook Group where our community offers advice and guidance as well as cool crafty friendships.

​

Includes tons of start to finish project tutorials to follow along with.

​Also includes tips and techniques for mastering your die-cut machine.
Monthly subscription of $19.99/month starts after risk-free 7 days.
Cancel anytime.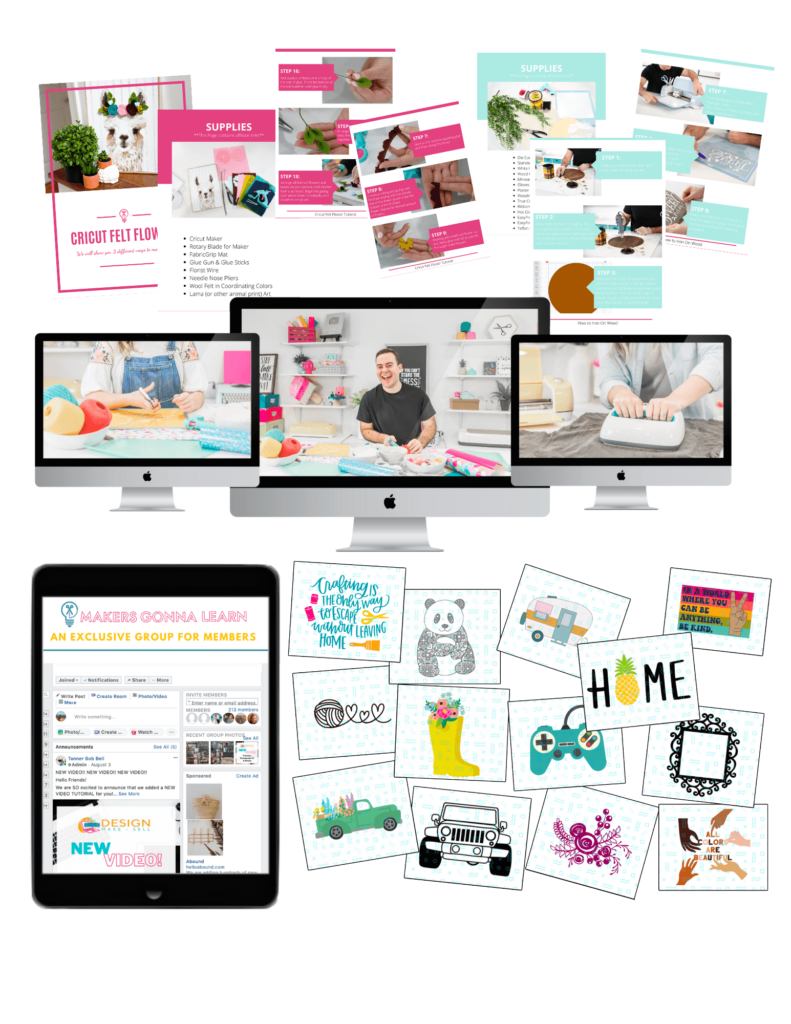 "Not long after getting my Cricut, I realized I needed to take classes or something more in depth so that I could master all aspects of it. I decided that an MGL membership would not only give me the training I needed but also a great resource of SVG files at an amazing price."
– DEBRA P. –

The Easiest Way to Master Your Cricut and Start
Creating Amazing Projects Today
JUST IMAGINE IF YOU COULD….
​

Download your choice of 20 cut files. There are hundreds to choose from and those 20 files are yours to keep FOREVER!

​

Join the fastest growing die-cutting community, interacting with like-minded die-cutting fans like yourself in our dynamic private Facebook group.

​

Receive support and assistance from other crafters and our expert team.

​

Have access to amazing step-by-step die-cutting craft tutorials.

​

Gain confidence and learn how to finally master your die-cutting craft machine.
Monthly subscription of $19.99/month starts after risk-free 7 day trial. Cancel anytime.
"I look forward to logging in to Makers Gonna Learn everyday! I suffer from depression and until I joined I didn't even want to craft. The membership makes it so easy to learn and you have all the SVGs that anyone would want. Makers Gonna Learn is the next best thing after my grandchildren. It is the best!"
– DENISE W. –
We're Makers Gonna Learn!
Makers Gonna Learn was established in 2017 to serve the die cutting craft community through motivation, inspiration, and education.
When we got our first die cutting machine, we were excited, but a little bit intimidated too. It can be scary to learn something new! Now, we want to be YOUR cheerleader and show you just how easy it can be to make the beautiful craft projects you are dreaming of!
We are committed to showing you how to get the most out of your die cutting machines. We began as Cricut owners ourselves, first learning the basics of our machines, and later stretching ourselves to discover everything we could possibly do with them. We are dedicated to showing you how to master your machine too!

Get the Files, Instructions, and Inspiration,
You Need to Master Your Cricut
Cut files can be expensive, like $5-$7 each! During your trial you will be able to download 20 cut files. Yes- you read that right! 20 cut files for just $1. That is $0.05 per cut file. That right there makes this deal a no-brainer. However, we decided to give you even more value. We wanted you to know how to use those cut files to make amazing projects, so you will also receive access to countless video and written step-by-step tutorials. We couldn't stop there so we added access to our private member-only Facebook community so you can get support, meet new crafty friends, and be cheered on during your crafty journey too!
Let's visualize everything you will receive your
first 7 days for just $1:



20 Cut Files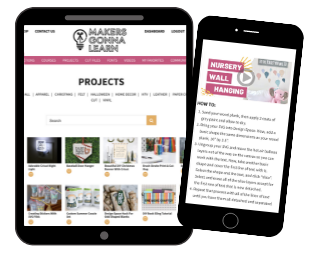 Step by Step Projects



Countless Tutorials
Monthly subscription of $19.99/month starts after risk-free 7 days.
"The Makers Gonna Learn community is a wonderful place to learn everything you need to know about your Cricut machine and supplies. The instructors are so gracious and extremely helpful."
– WENDY J. –
Frequently Asked Questions
When will I receive my files?
Change all our available files to all our current files after you complete your purchase. You will be sent information to set up your account and then have full access instantly.
What can I expect in the private group?
Expect to meet a new group of craft BFF's! Our group is full of other die cutting enthusiasts who share their project ideas, tips, and help answer questions. It's like your own crafty clubhouse!
Is my personal information secure?
YES. We use Paypal and Stripe to securely process our payments and we will never share your contact information with anyone for any reason.
I'm not in the United States. Can I purchase a membership to Makers Gonna Learn?
Yes you can! We have members from all over the world! Please note that all prices are listed in US dollars. When making your purchase, Paypal or Stripe will automatically convert the price into the currency that you have set for your account.
How many files are there?
During your 7 day trial, you will be able to download any 20 cut files of your choice from our library. There are over 2,500 to choose from. After the 30 day trial, if you remain a member (trust us you'll want to) your downloads won't be limited.  Also there are brand new files are released every month only to members.
When will I be billed?
Your monthly subscription of $19.99/month starts after risk-free 7 days. Cancel anytime.
"I had a Cricut in the box for months and never learned how to use it until I found Makers Gonna Learn. They showed me step-by-step and was able to make all my Christmas gifts with it. I cannot thank them enough for helping me grow and give amazing gifts."
– MICHELLE J. –
Ready to Get Started?
This limited time saves you over 90%. When you sign up you will get instant access to start downloading amazing cut files, watching tutorials, and more so you can start creating! Simply click the button below for instant access.
Monthly subscription of $19.99/month starts after risk-free 7 days.
SECRET FLASH SALE ENDS IN
00
Hours
00
Minutes
00
Seconds
"I started watching Makers Gonna Learn when I first got my Cricut. When I bit the bullet to sign up for the membership and I definitely have not been disappointed. I watch the video everyday. They inspire me so much. I also take full advantage of the SVG files!"
– LAUREN A. –