Door Hanger Treat Box
Here at MGL, we know that kindness is contagious and we are firm believers that you should scatter it around as frequently as possible! We LOVE the idea of RAKs (random acts of kindness) and are excited to encourage you to put into practice this special act!
This 3d door hanger treat box (filled with whatever YOU choose) is an inexpensive and practical way for you to bless other people with RAKs! Join along as we take several MGL cut files and a font and do some design space-intensive file manipulation to create a perfectly bright and happy project used to help spread love and kindness to others.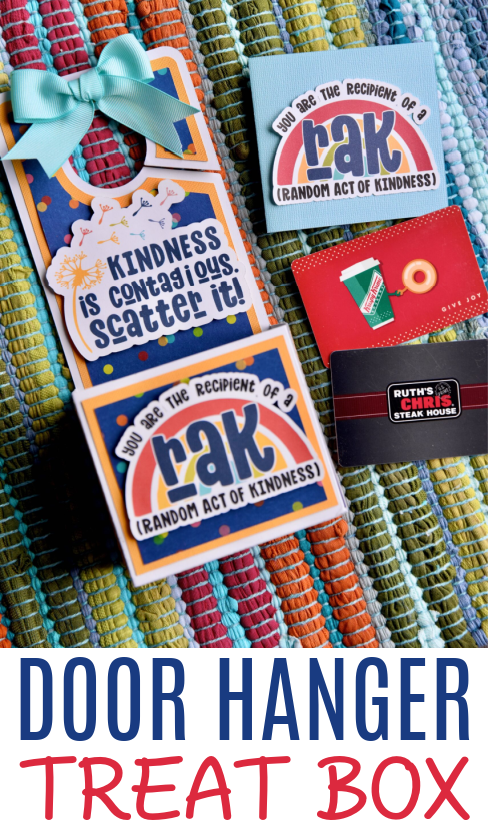 Door Hanger Treat Box
Disclosure: Some of the links below are affiliate links provided for your convenience. This means, at no additional cost to you, we will earn a commission if you click through and make a purchase.
Cut Files/Fonts Used:
Atmospheric
Flesh Tone Rainbow
3D Door Hanger
Scatter Kindness Dandelion
Supply Links: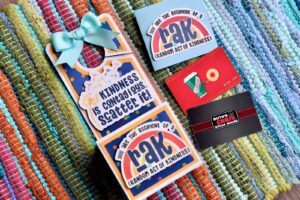 Step-by-step Instructions:
Import cut files and manipulate them until desired designs are achieved
Follow design space and printer prompts for all cardstock and print then cut mats. Make sure to select cardstock material settings based on what weight cardstock you are using and load scoring stylus (or scoring wheel) for mats needing score lines.
Once all cuts are complete, use a bone folder to crease score lines
Use ATG gun to assemble 3d door hanger and card
Apply project embellishments with foam square adhesives
Tie grosgrain ribbon bow and hot glue to the top of door hanger
Tanner, Courtney, and the rest of the Makers Gonna Learn Team are all here because we love die-cutting and especially love sharing fun projects and tutorials with fellow makers. We are all great friends and are always having a blast when we are together- you will see this on camera, especially during live streams! We are here to inspire and support you in your crafting journey!