Easter Gift Card Holder With Your Cricut
Aside from making decorative Easter eggs, there are so many other holiday projects you can make with your Cricut machine! In fact, it's perfect for making craft projects for any holiday and any time of year. For Easter, why not try making an Easter Gift Card Holder? This is a fun and simple project that you will really enjoy making. It can be difficult sometimes to find special things to tuck into Easter baskets for teens and adults but this is a great way to make a gift for someone special. If you're looking for easy to make projects for Easter, this post is for you.
In this project, we're gonna be using the newest Easter collection here at Makers Gonna Learn. First, insert this cute little bunny butt into your Cricut Design Space. We are going to bring this up and resize it. We're actually going to be cutting two of these so you need to duplicate it. We're going to have to use two pieces of cardstock. We're going to use a pink piece of cardstock for the body and then white cardstock for the little legs.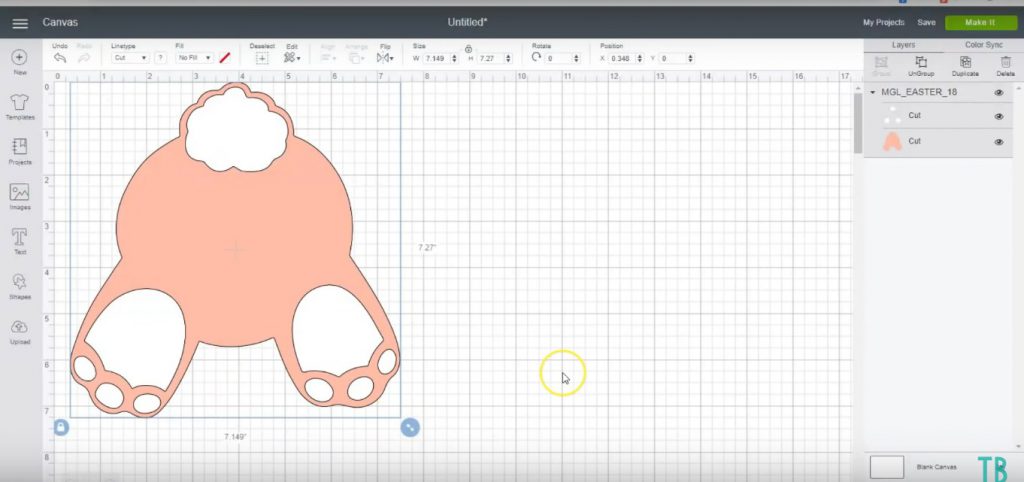 Next is we're gonna get our little pieces – the pink bunny butt and the white tail and feet – sorted onto our mats and we will cut it. Once everything is cut, we will have two of the bunny bodies and then you have all the white parts cut from white cardstock.
You're also gonna be needing some pink ink and we're gonna use an ink blender or a makeup brush foam adhesive and glitter glue. If you don't have glitter glue, you can use a regular glue and glitter.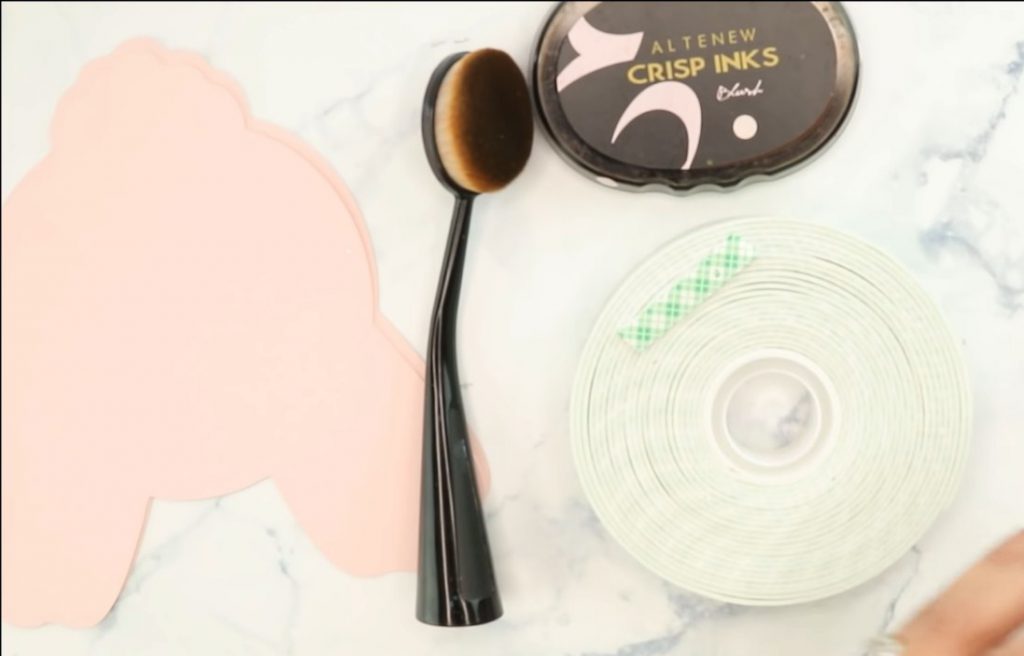 We are going to create a little circle and we're going to fold it in the middle and add adhesive to both sides to create the joining of our cards. Now you can open them both, but it's not compromising the actual shape of your card. Now for the little white pieces, we're going to leave pad of the bunny's foot because this is in white cardstock. Using some of the pink cardstock and ink blender, I'm going to blend that outer edge of the toe. The reason why it's gonna really soften the look of the bunny.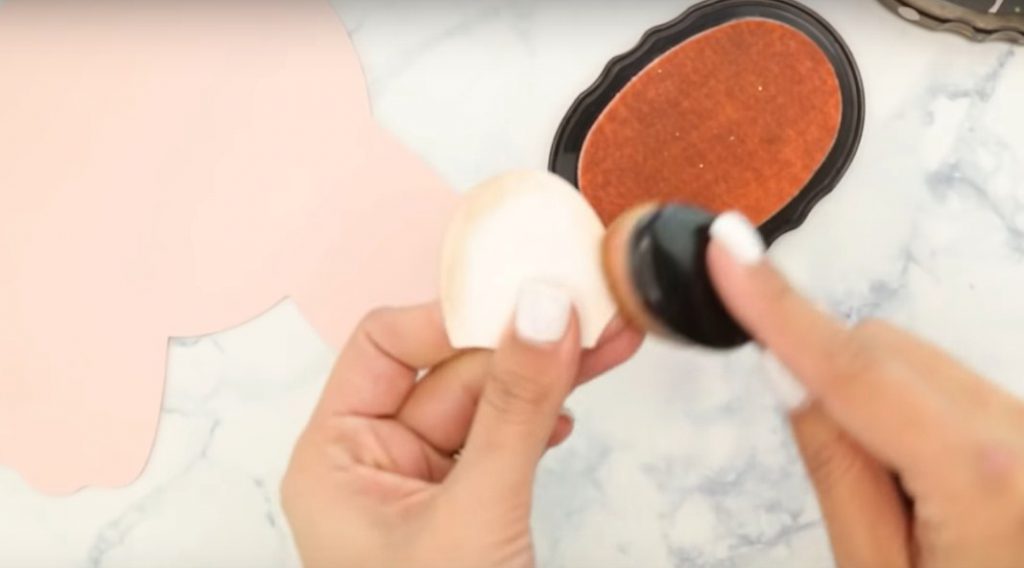 Using foam adhesive, we're going to place the foot pad onto the actual card. This foam adhesive is the stuff you use for photos or that you use to decorate your wall. It's super strong and I really like using it on paper embellishments. So now, we're going to move on to the second foot pad. Just remember to be sure to leave enough room for the little toe pads. We're also going to do some of the pink feathering on the edge of the white bunny tail and this is gonna go right on his little bum.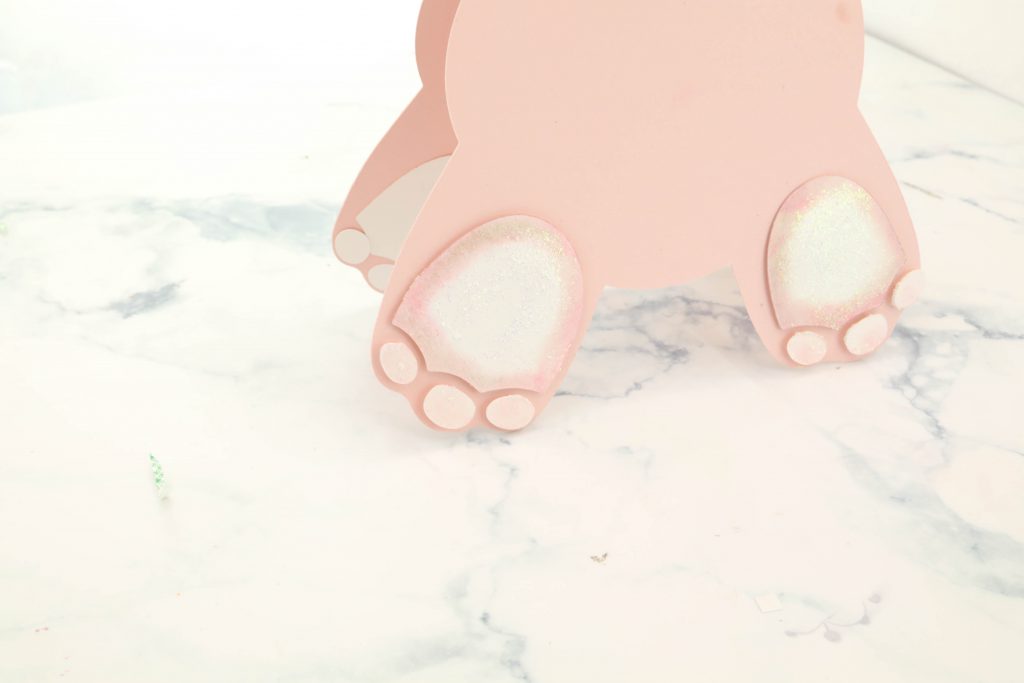 Another really good idea is to put some clear glue on this bunny tail, cut up a cotton ball so it was really disintegrated, and then place it over the bunny tail. That would be super cute! We're going place the tail on our bunny and then move onto the toe pads. Use the foam adhesive to glue the toe pads onto the card. I felt it was easier to put the foam adhesive directly onto the little circles, put them onto the card and then grab the ink blender and dab some color onto them. it's super hard to work with these when they're tiny little loose pieces.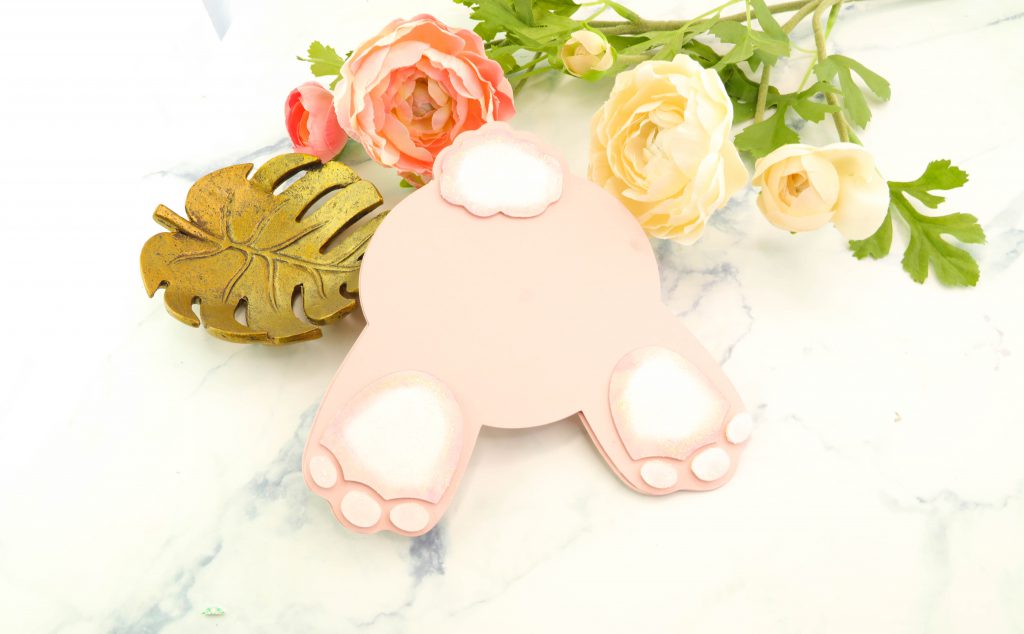 For the inside of the card, we're going to use flat adhesive and we're going to do the same thing we did on the exterior. We're not going to dab the pink coloring onto the foot though. This will help you make this a lot faster however when you open your gift card holder you still get that gorgeous bunny look.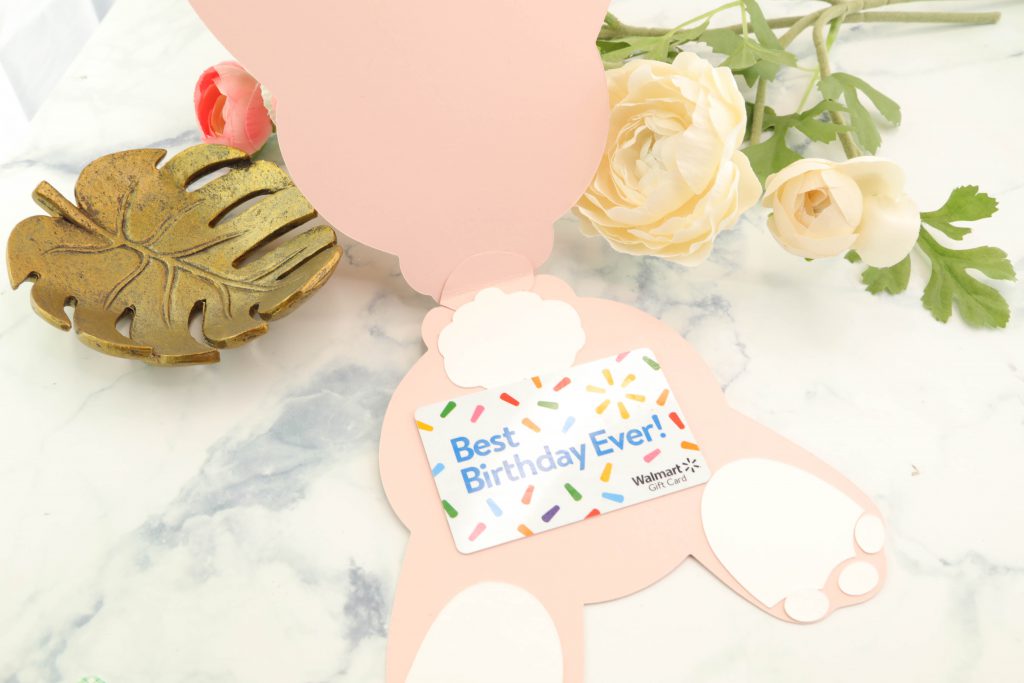 I have my gift card ready and I'm gonna add some of that flat tape adhesive and stick the gift card in there. Look how cute it is! You can add some more embellishment to this too.
I am grabbing some clear glitter glue to add some sparkle to it. Again, if you don't have this stuff get some clear glue and some glitter. Just do a dab – just one layer of it to give it a little embellishment. Isn't this Easter bunny card just adorable? Hope you guys enjoyed this tutorial and learned something new today. Happy crafting!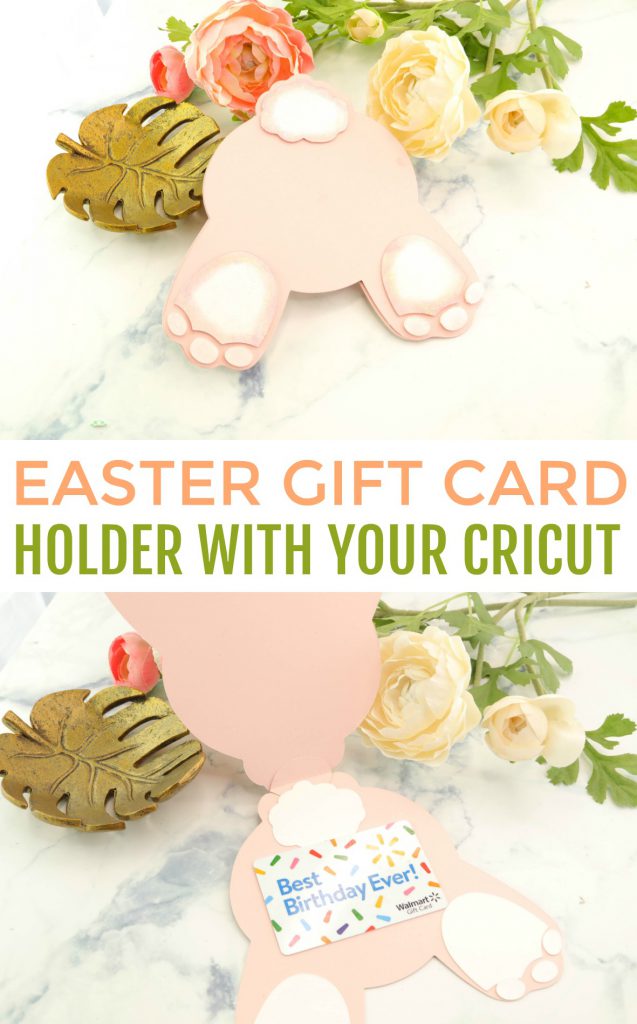 Tanner, Courtney, and the rest of the Makers Gonna Learn Team are all here because we love die-cutting and especially love sharing fun projects and tutorials with fellow makers. We are all great friends and are always having a blast when we are together- you will see this on camera, especially during live streams! We are here to inspire and support you in your crafting journey!