Facts about Your New Cricut
You just got a new Cricut machine? Congratulations! Here are 12 Facts about Your New Cricut that You May Not Know. Sometimes new can mean overwhelming, but don't worry. We're here to help.
Before you start making craft projects with your new machine, it's good to learn more about it. These are things that are often not discussed as much, but we think it's important to know about them. Let's get started with these Cricut tips and tricks.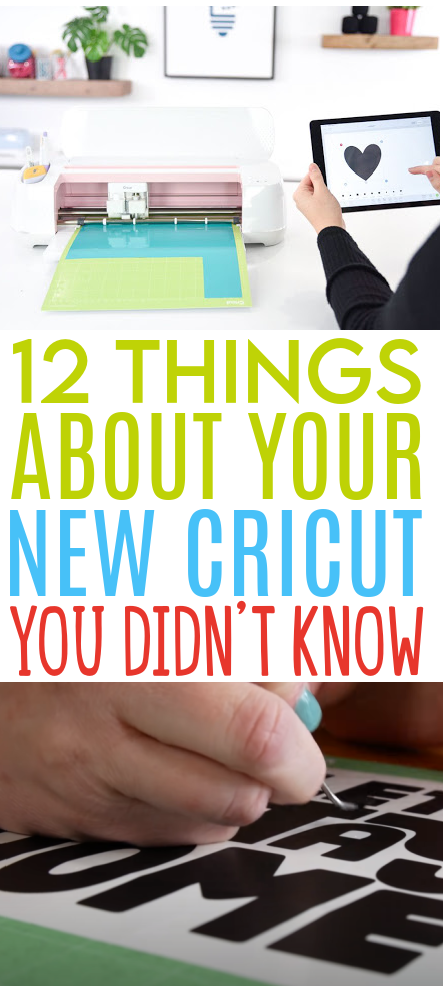 Facts about Your New Cricut
These facts and tips will help you get started with your new Cricut. We love sharing these ideas and helping you to build your confidence when it comes to crafting with your Cricut machine and start making the craft projects of your dreams.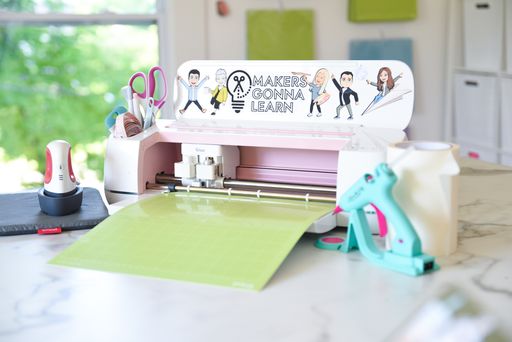 Materials being used:
Cut files and Fonts Used in the Video: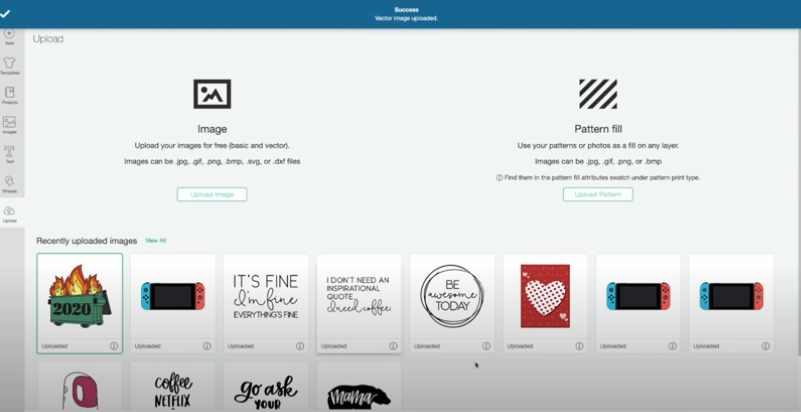 YOU DON'T HAVE TO PAY FOR CRICUT DESIGN SPACE
Cricut Design Space is free to use. So, you can create all the designs you want for your Cricut projects and send them to your machine without having to pay anything for it.
Where some people get confused is that often when you buy your machine and set it up, Cricut will tell you that you get 30 days of Cricut Access for free (and then they start charging you for it after that). Cricut Access is found in Cricut Design Space, but it's optional.
Cricut Access is their library of cut files and fonts that you can use in your designs. Some people have both, but if you already have a Makers Gonna Learn membership, you may decide that you don't also need Cricut Access on top of that. It's important to note that as soon as you cancel Cricut Access, you will no longer have access to any Cricut Access images or anything you made with Cricut Access designs.
Once you have downloaded fonts and files from Makers Gonna Learn, they are yours to keep and use forever. (Note: the commercial license we provide with our yearly membership is only in effect while you are an active member. If you cancel your membership, you can continue to use the files for personal use only.)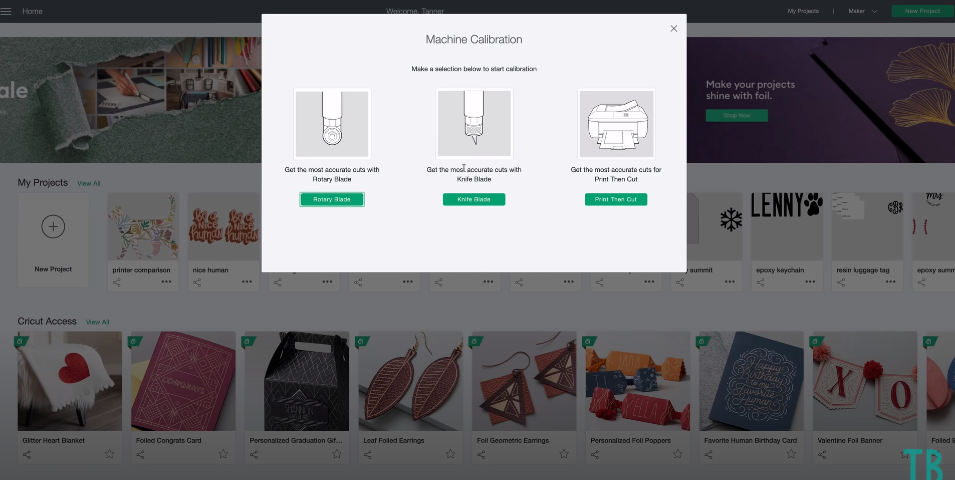 YOU CAN CALIBRATE YOUR MACHINE
You need to periodically calibrate your machine. If you find that with your Print then Cut projects, suddenly they are no longer cutting where they should be, this is an indication that your machine needs to be calibrated. If you have a Cricut Maker, you will need to calibrate your machine when using the knife blade as well.
Calibration is one of the tasks you should be undertaking as part of basic Cricut maintenance. Maintenance is the best way to keep your machine functioning well for a long time.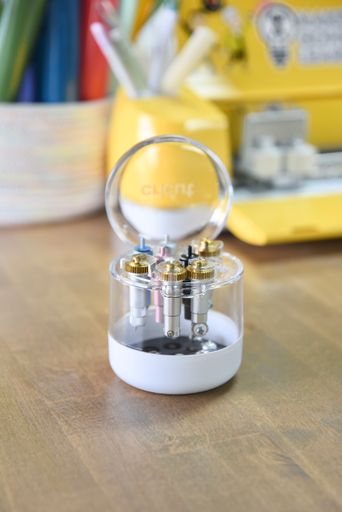 YOUR CRICUT WON'T TELL YOU WHEN YOU NEED TO CHANGE YOUR BLADES.
You will need to keep an eye out for the signs for when it's time to change your Cricut blades. Some key things to look for:
Your paper keeps tearing.
You have to make multiple cuts to get it to cut through properly.
Your blade appears to be dragging on the material instead of cutting smoothly.
Be sure that your cutting mat is sticky enough to hold down your material and that your blade is free of any debris as these can also affect the proper cutting of your materials.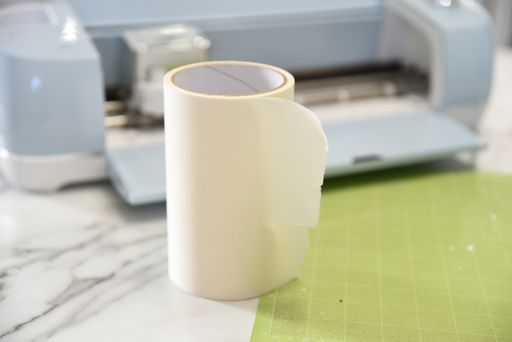 CRICUT BRAND TRANSFER TAPE CAN BE REUSED
We usually use masking paper transfer tape for the majority of our craft projects. It works very well and is really inexpensive. It has a lighter adhesive to it than Cricut transfer tape.
Because Cricut brand tape is quite a bit stickier and more expensive, we really like to get our money's worth out of it by reusing it. When we tested it out, we were actually able to reuse it up to 7 times!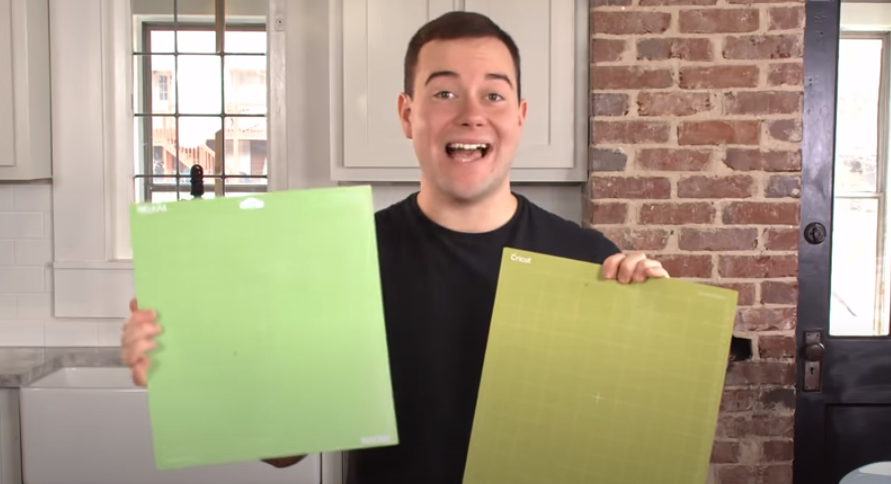 YOU DON'T HAVE TO USE CRICUT BRAND EVERYTHING!
It's easy to reach for Cricut brand materials and tools when you are using your new Cricut machine. Just because they're made by Cricut though, that doesn't always mean they're they best. We have found some great substitutes that you really should check out.
For example, we prefer to use Crayola Brand markers in place of Cricut pens. They go on thicker and give us results that we really love.
We already mentioned the masking paper transfer tape, but we also have an off-brand weeding tool that we like so much better than the Cricut weeding tool. It lasts for so much longer. The Pin Pen tool from 143Vinyl is also a great weeding tool for small, intricate parts of your designs.
The squeegees from 143Vinyl are so much better than Cricut scrapers. We have had problems with the scrapers actually damaging our materials when using them for burnishing and we never have any issues with the squeegees.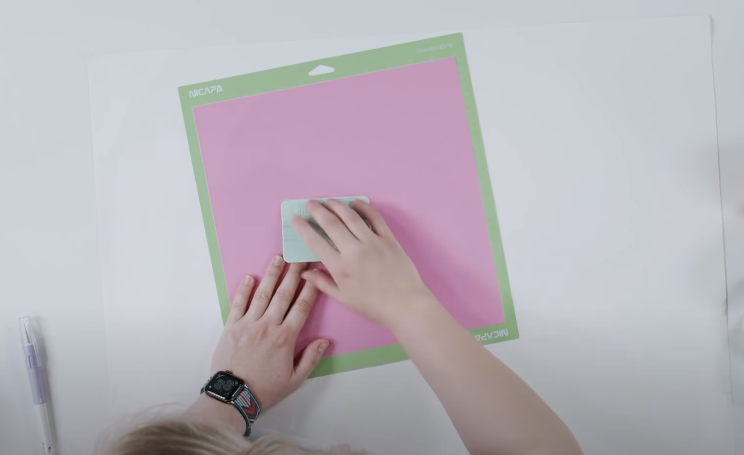 When it comes to vinyl itself, our favorite is Starcraft Permanent Adhesive Vinyl and Siser EasyWeed Heat Transfer Vinyl. They both give us amazing results and are so much more economical than Cricut brand. Not only that, but they have a better selection of colors too.
Finally, when it comes to cutting mats, our favorite mats are the ones made by Nicapa. Much less expensive than Cricut brand, but again, they give us amazing results. We create Cricut crafts all the time so when we recommend something, you can rest assured that it has gone through extensive testing in our craft studio.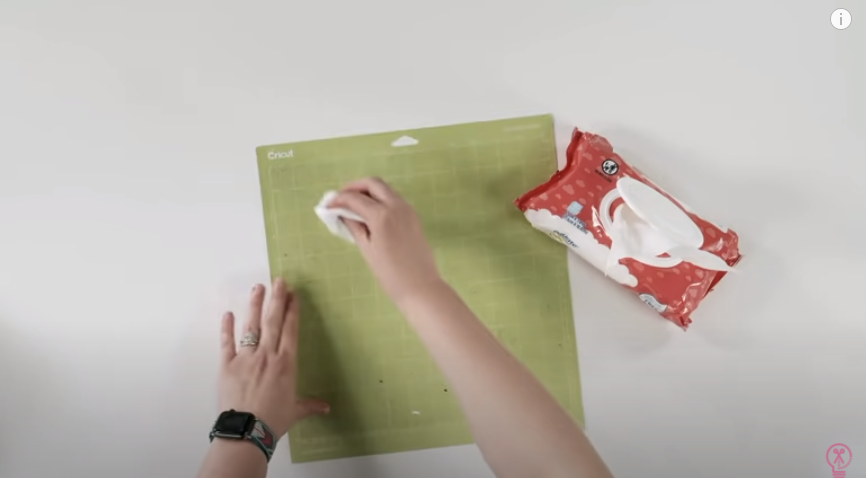 YOU CAN CLEAN YOUR CUTTING MATS
We have found three amazing ways to clean your cutting mats. Our favorite is a baby wipe. Simply wipe it down. You will notice that it's not sticky while it's wet, but once it dries, the stickiness will be restored.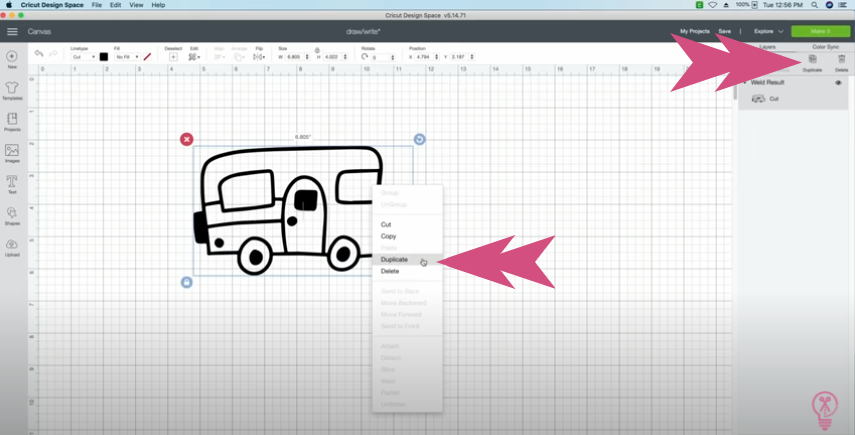 THERE ARE MULTIPLE WAYS TO DO THINGS IN DESIGN SPACE
You need to find the ones that work for you. For example, if you want to duplicate something, you can select it and then press Duplicate over above the Layers Panel OR you can right click on it and press Duplicate there.
If you want to delete something, you can select it and press Delete on your keyboard or you can right click and choose Delete there. To copy and paste, you can select and choose Command C and Command V or you can right click and choose Copy and then Paste there.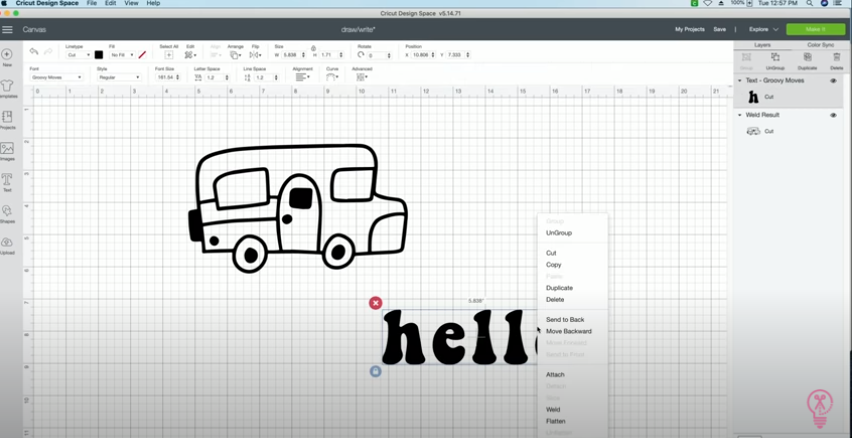 You can Ungroup a word by selecting and then right clicking OR you can click Ungroup at the top of the Layers Panel OR you can click Advanced on the top menu and then Ungroup to Letters.
There are so many different ways to do many of the different things in Design Space. Try them out and find out which ones you prefer.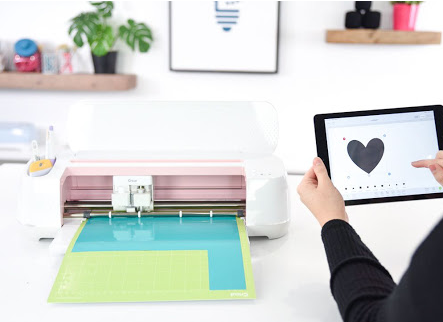 YOUR CRICUT MACHINE IS COMPATIBLE WITH MULTIPLE DIFFERENT DEVICES
You can use a variety of different devices with your Cricut machine. Laptops and desktop computers (Mac/pc), iPhones, iPads, some other tablets and Androids (if they are good quality) can all be used. Just note that there are a few things that aren't available on mobile devices and that if you want to use things like the knife blade, you need to work from a desktop or laptop computer.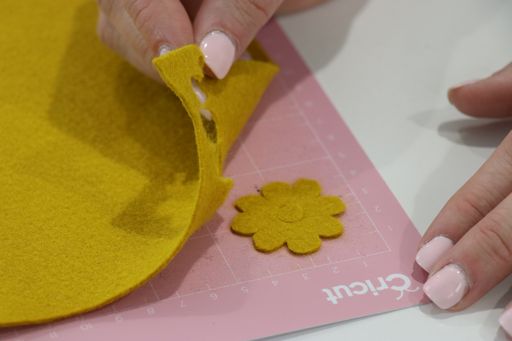 YOUR MACHINE CAN CUT OVER 100 MATERIALS
You can cut over 100 materials with a Cricut Explore including vinyl, cardstock, paper, felt, and fabric (yes, you can even cut fabric with the Cricut Explore) and so much more. With a Cricut Maker, you can cut even more.
It's a great idea to learn as much as you can about the different materials available for cutting with your machine so you can expand your craft projects and make so much more.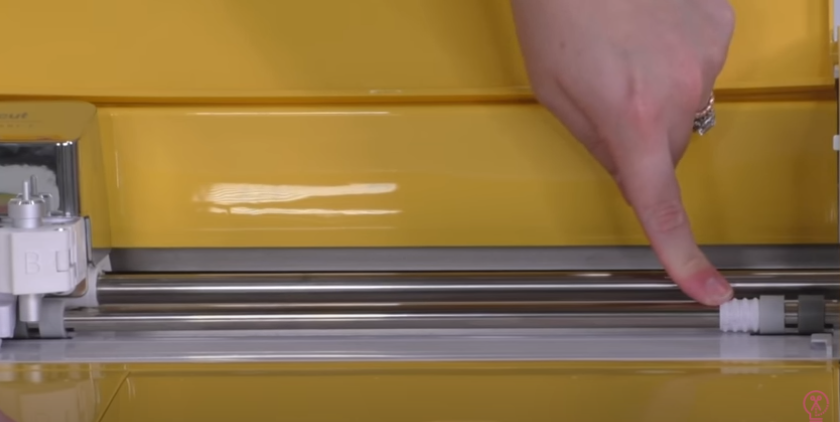 STAR WHEELS
The star wheels are important because they help grip the material when you're loading your mat. If you're using things like basswood, balsawood, or chipboard with your Maker, you will be prompted to move the star wheels all the way to the side so they are out of the way.
This is why these materials, when you get them from Cricut, are 11 by 11 instead of 12 by 12 inches. The star wheels take up about an inch of space so they had to make these products narrower to fit.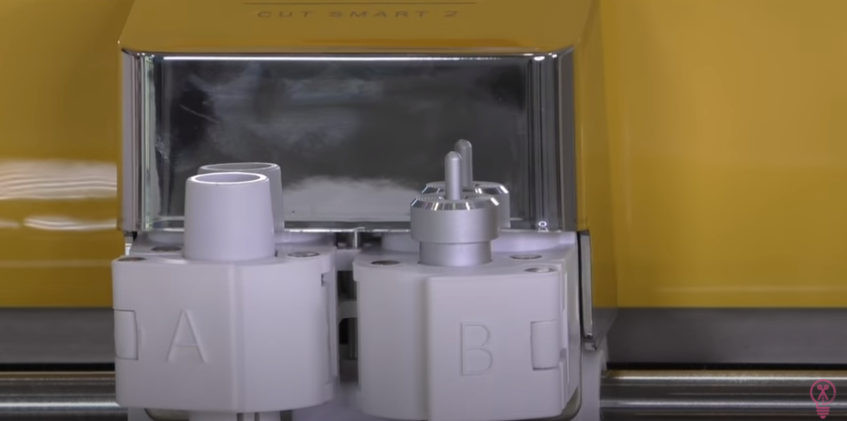 BLADE HOUSING NEEDS TO BE ALL THE WAY DOWN INTO THE CLAMP
It is SO important to ensure that your blades are installed properly or you will have some cutting errors. You might be thinking that your blade isn't cutting deep enough and often this is the reason. Simply open the clamp and make sure to push it all the way down. You can see on the blade in Clamp B that there is still some space under the "lip" of the blade. That shouldn't be there and if you see that, you know you need to give it a good push down.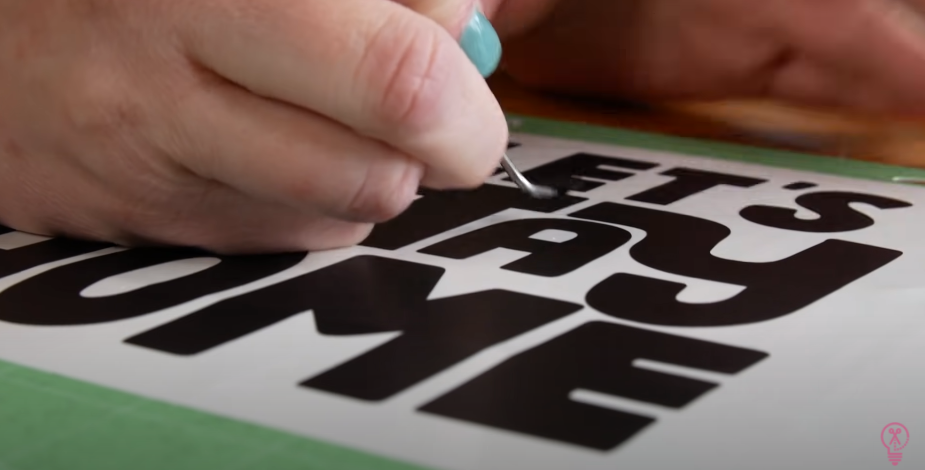 YOU WILL NOT BE A PRO AT FIRST
Learning your Cricut can be daunting. There is new terminology to learn for your Cricut machine. You have to get the hang of the sequence of steps to take in making your projects. It's okay! Just take a deep breath and give it a try. Like anything new, practice makes perfect.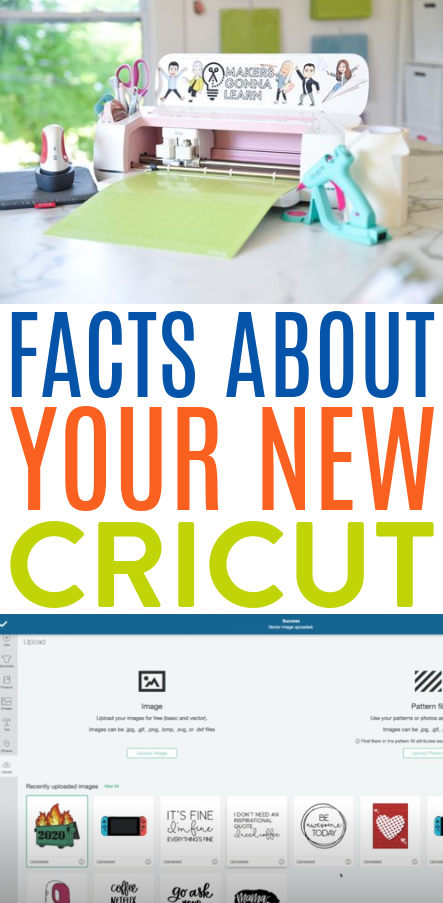 Tanner, Courtney, and the rest of the Makers Gonna Learn Team are all here because we love die-cutting and especially love sharing fun projects and tutorials with fellow makers. We are all great friends and are always having a blast when we are together- you will see this on camera, especially during live streams! We are here to inspire and support you in your crafting journey!