FAUX WOOD BURNING TECHNIQUE
No wood-burning kit? No problem! You are going to LOVE our faux wood burning technique. It's so easy to do too!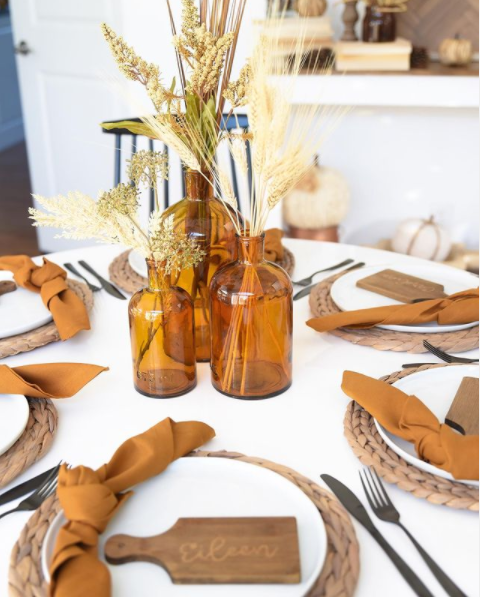 FAUX WOOD BURNING TECHNIQUE
Disclosure: Some of the links below are affiliate links provided for your convenience. This means, at no additional cost to you, we will earn a commission if you click through and make a purchase.
Font Used:
Supply Links: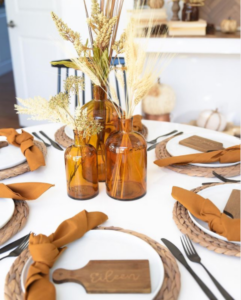 Step-by-step Instructions:
Download the font from Makers Gonna Learn. Then, unzip the file and install it on your computer.
In Design Space, grab a square and size it up to whatever size you want. This is to represent the working space available on our finished project so we can size and visualize it correctly. In this tutorial, ours is 4.5"x3".
Open a text box and type in your chosen text, changing it to the font you want to use. Depending on which font you choose, you may need to kern the letters (move them closer together to join). To do this, with your text selected, choose Ungroup. Then, we're moving our letters closer together and position them as we wish.
You will see that when we chose the "Weld" part of the center of the "o" filled in. This is because the letters were too close together. However, they are exactly where we want them, so here's a hack for fixing that. Instead of choosing Weld as we usually would, we are choosing Attach. Note: if this was a piece of vinyl you were going to apply to your project, you would still need to select the word, choose Weld, and then you'd have to do some slicing to correct the letter "o". Since we're using this as a stencil, you can just Attach them.
Move your text over to the rectangle and size it accordingly. Now, select both the rectangle and the text and Attach it.
Click Make It. Then, Continue and connect to your machine. Set the material to vinyl. Place your vinyl on the cutting mat and load it into the machine. Press that flashing Cricut button.
When cutting is complete, weed your project. Remember you are weeding out the letters because we are using this as a stencil. Apply transfer tape. Here's a great hack for you: If you don't have transfer tape available, you can use the back of a piece of iron-on. Remember, it has built-in transfer tape so we just grabbed some from a piece of HTV that we used earlier. Once you have applied the transfer tape, you can remove the backing from your design.
Apply your design to your mini cutting board. Burnish. Remove the transfer tape.
Stencil the open letter with the polyacrylic using a makeup sponge. Apply 3 light coats. Remove the vinyl. Don't forget to get the centers of the letters too (you might want to use a weeding tool for that). We're doing a resist technique here so you won't see any color – the letters will just be a bit shiny.
Lastly, you will stain the cutting board with the Jacobean stain. The rest of the wood will absorb the stain, but where you have applied polycrylic to the letters, it will resist the stain.
Tanner, Courtney, and the rest of the Makers Gonna Learn Team are all here because we love die-cutting and especially love sharing fun projects and tutorials with fellow makers. We are all great friends and are always having a blast when we are together- you will see this on camera, especially during live streams! We are here to inspire and support you in your crafting journey!