Glitter Cat Scratch Tumbler
Cat scratch tumbler? What is that? Well, cat scratch tape is a double-sided adhesive that comes in sheets. You can use it to create beautiful glitter tumblers with your Cricut machine.
If you've ever tried making Cricut tumblers, especially with glitter added to them, you may have found them a bit frustrating. So, we wanted to share all of our Cricut hacks for making these glitter tumblers with success every single time.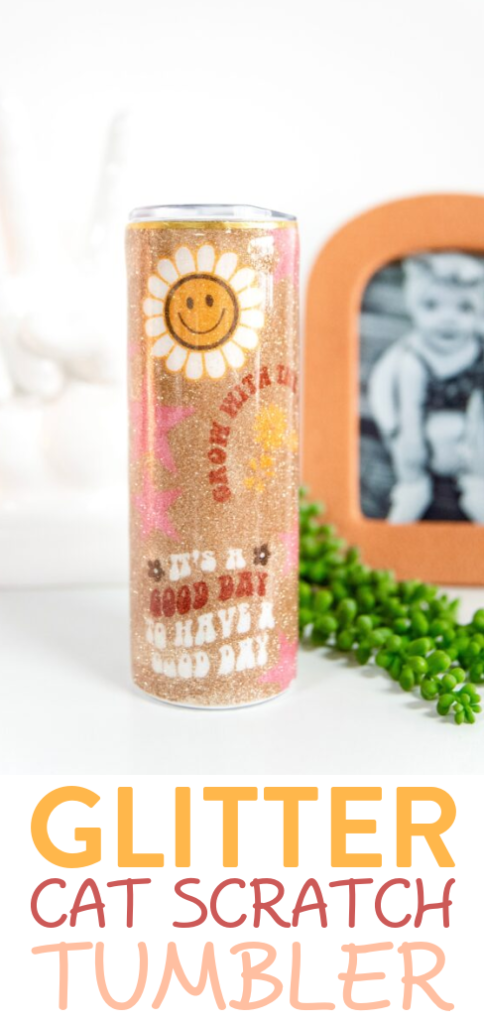 Glitter Cat Scratch Tumbler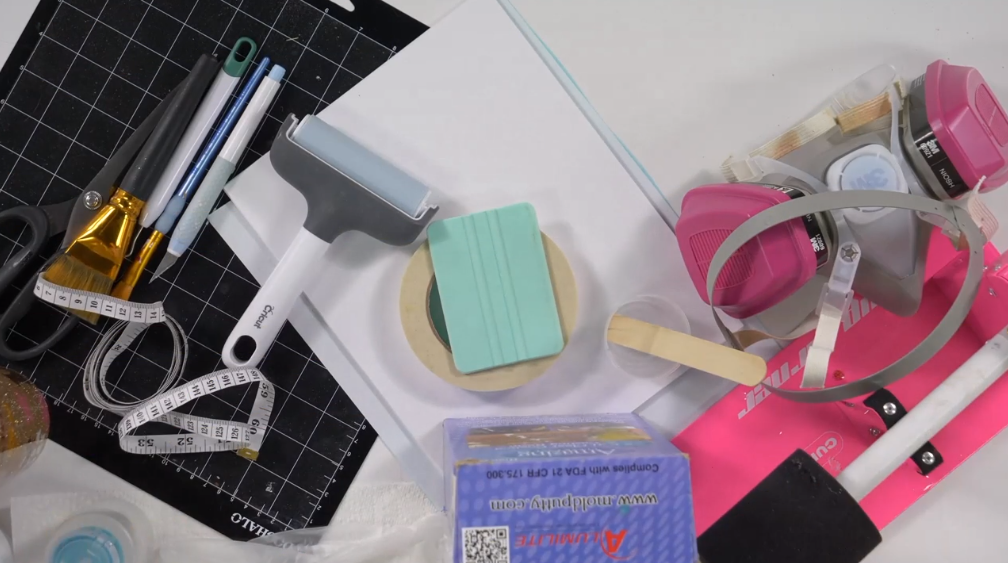 Supplies needed:
Groovy Cut Files: Feelin Groovy, Grow with the Flow, Flower Face, Love, Peace Sign. Peace Sign Glasses, It's a Good Day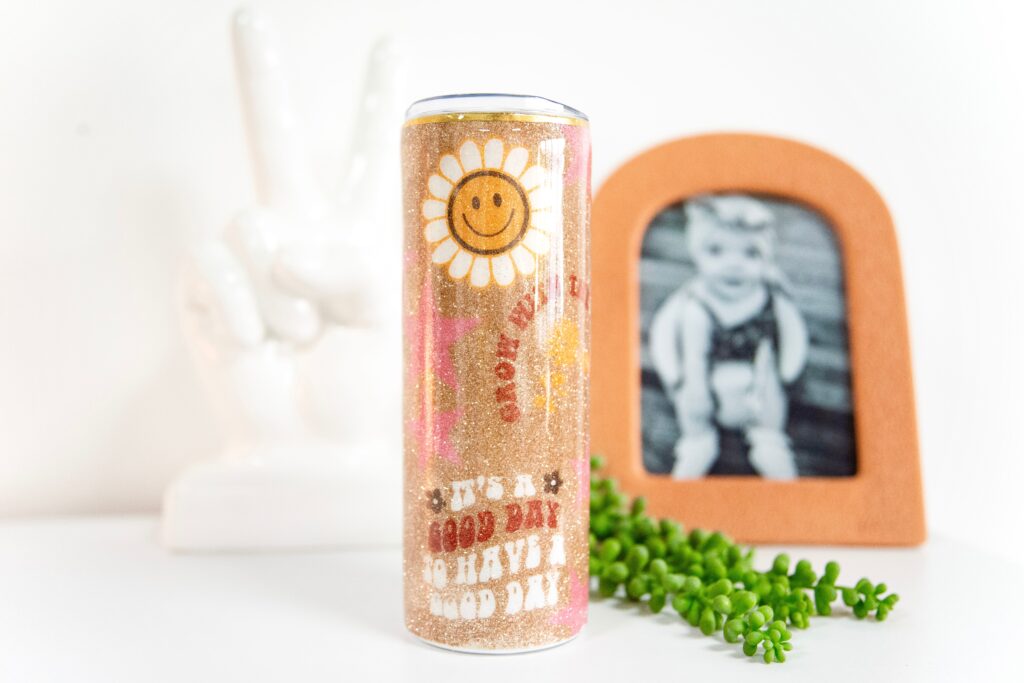 Step-by-step tutorial: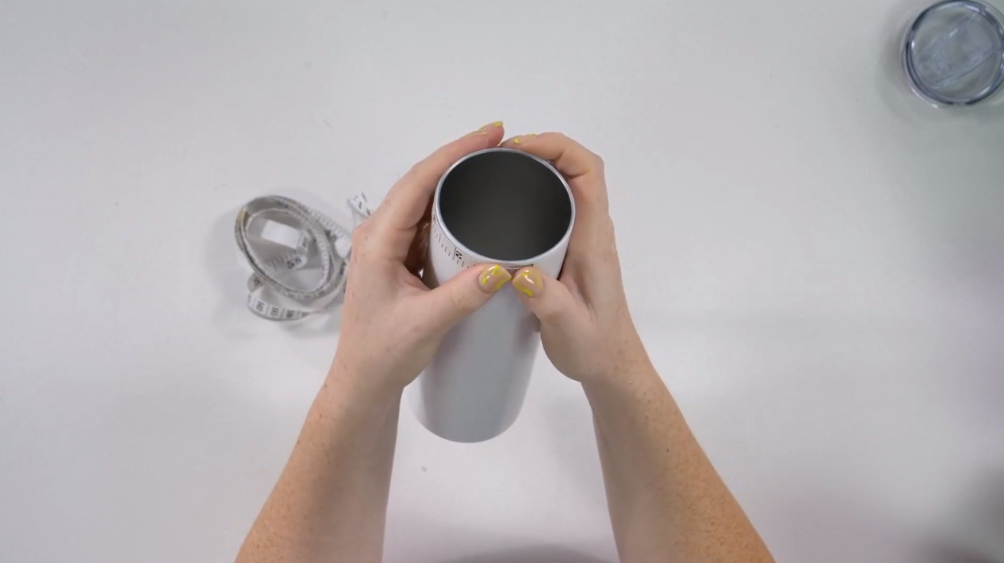 1 – Measure your tumbler. We highly recommend this even if you have purchased these tumblers before. Manufacturers sometimes change the size of their products or may have variations in them so it's really important to ensure that you have accurate measurements.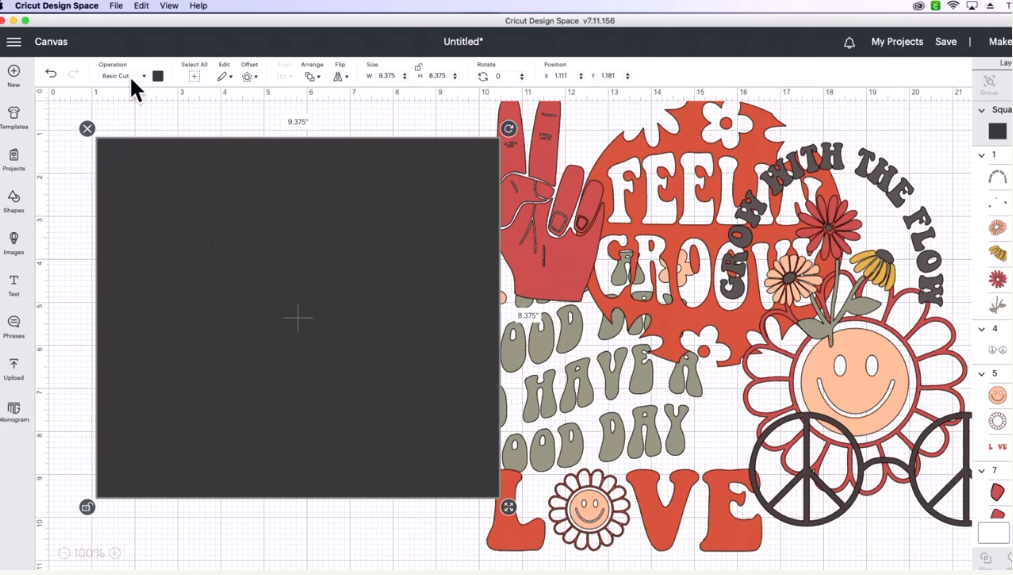 Creating your design:
2 – For your first tumbler, we recommend using a simple pattern that isn't too intricate. Upload your cut files into Design Space and add them to your canvas. We also added a square that we sized to match the dimensions of the tumbler so we could visualize exactly how much space we had to work with and size our designs accordingly.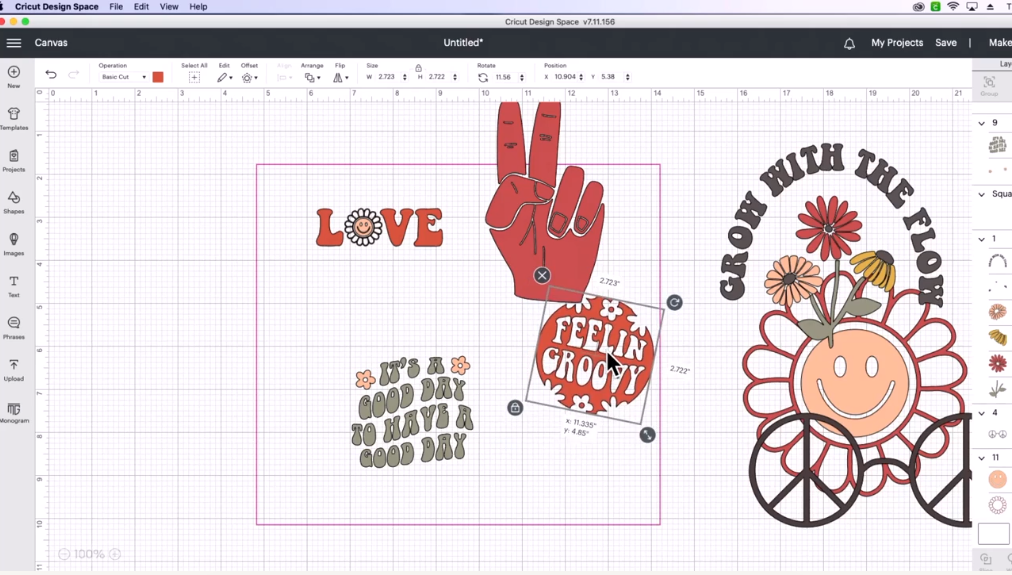 3 – As you size the design elements, remember that you want to keep anything with text fairly large so it's still readable once the glitter has been added. Place them within the rectangle representing the tumbler. You can size, rotate, and overlap them as you wish.
Pro Tip: Use Arrange to bring the designs to the front (in front of the rectangle) as you position them.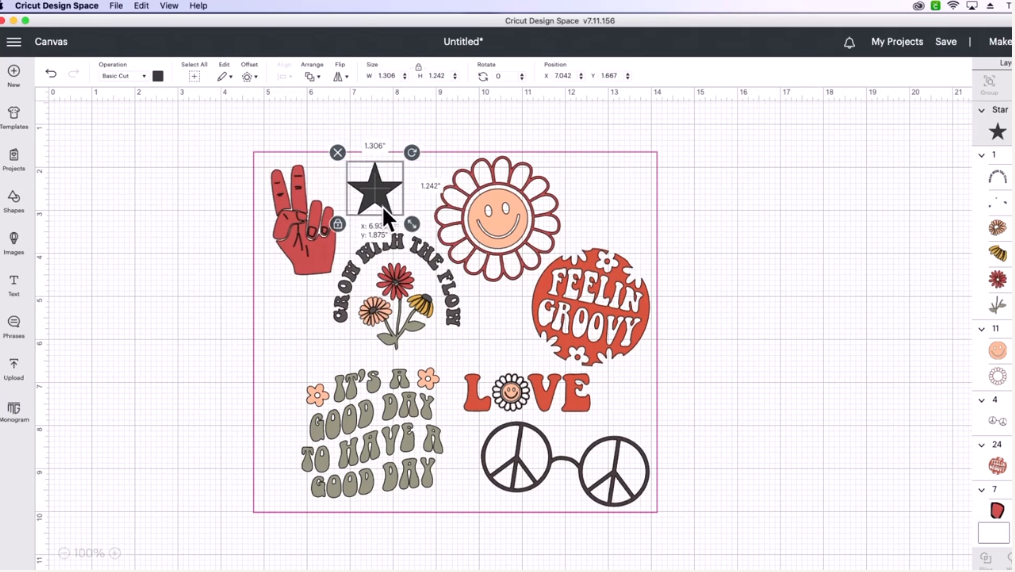 4 – Once you have added all of your shapes, if you find there are any empty spaces, you can grab a shape from the shapes menu and add them to fill it in. We even placed some of the stars we used so that they would be cut off by the edges of the tumbler.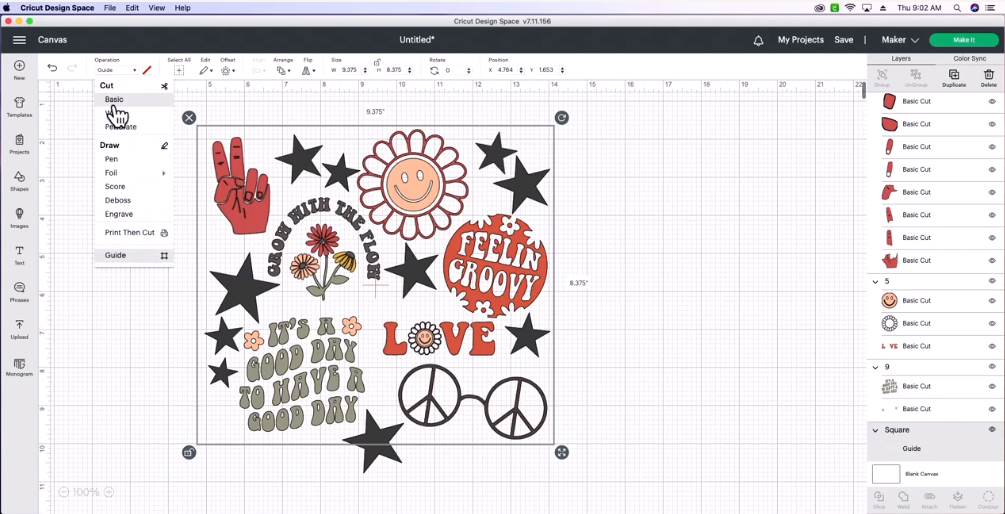 Slicing your design:
5 – Change to Basic Cut function. Next, you need to slice out your images. You can only slice two layers at a time. So, to work around that, select all of your images (but not the rectangle) and choose Weld or Attach. This turns all of those images into one layer.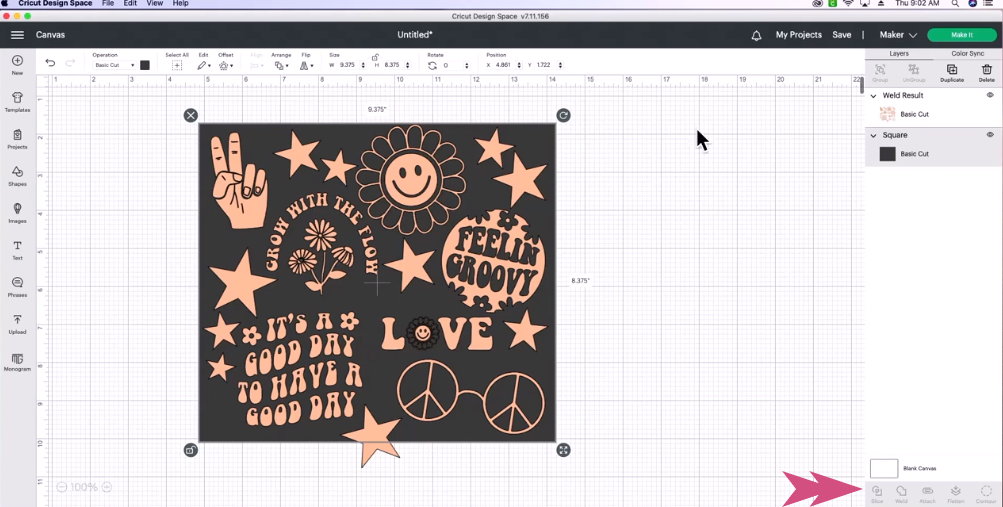 6 – Select both layers and choose Slice.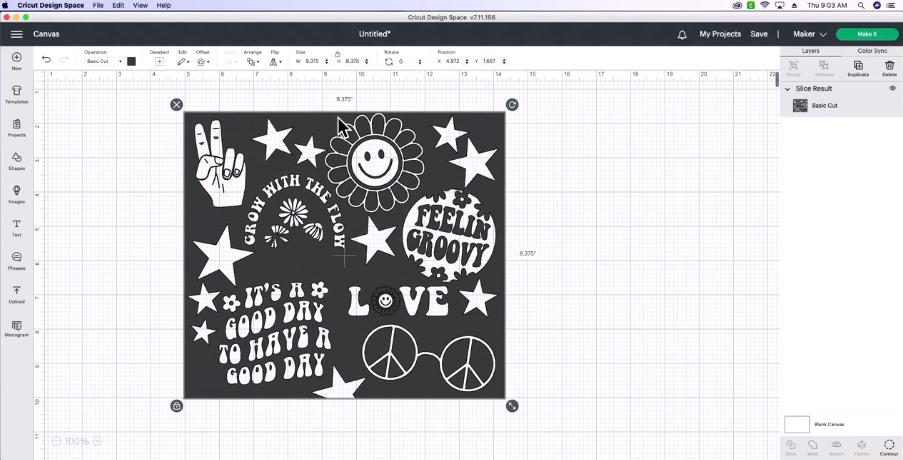 Cutting out your design:
7 – Discard all of the unnecessary slice results. You should be left with a rectangle with your designs cut out of it (like a stencil). Click Make It. You don't need to mirror this design.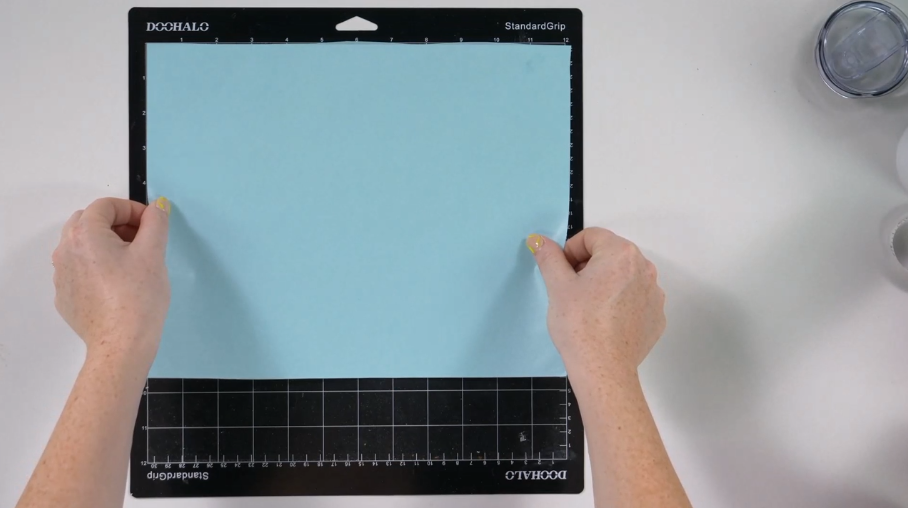 8 – Place the cat scratch tape on the cutting mat white side down. Bray it down really well. If your mat isn't sticky enough, you can use painter's tape around the edges.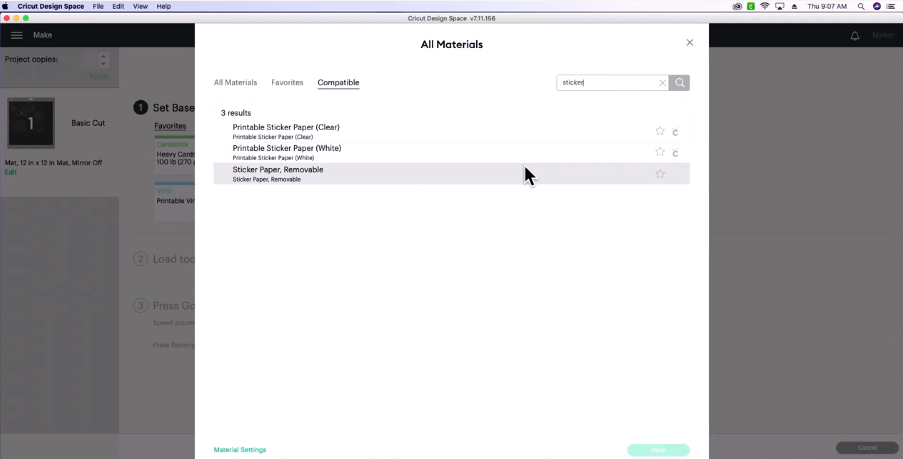 10 – Select your materials. We use Sticker Paper, Removable. Leave the pressure at Default and use a Fine Point Blade. Cut your cat scratch tape. You want a really crisp cut so make sure to clean your blade or put in a new one.
Prepping for the glitter:
11 – We like to tape 2 sheets of copy paper together for each color of glitter that we're using. You also should use a paper towel and some rubbing alcohol to clean your tumbler and make sure it's free of fingerprints, oils, and debris.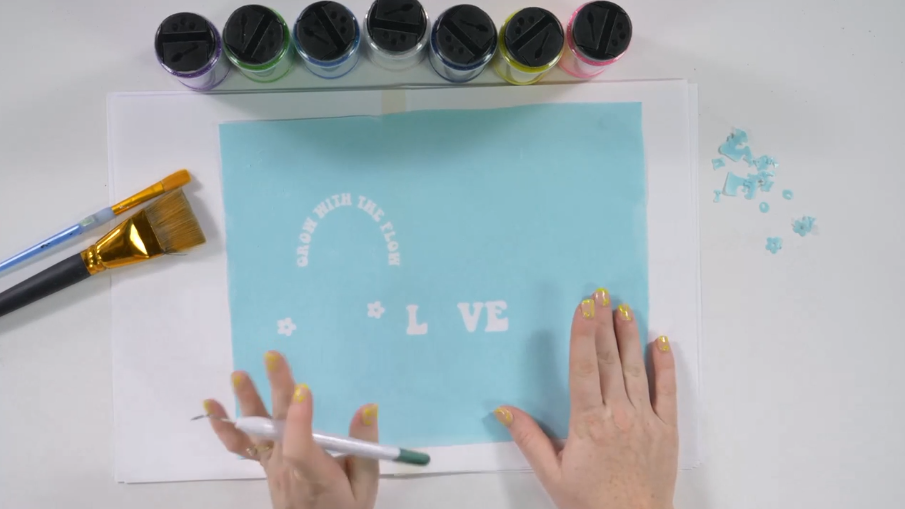 12 – Starting with the darkest color of glitter, weed out the parts of the design you want to have in that color.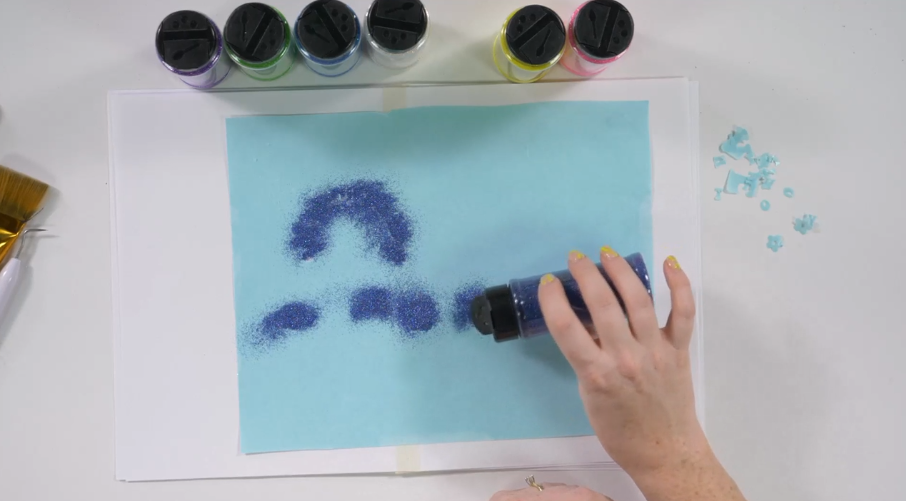 13 – Sprinkle with glitter.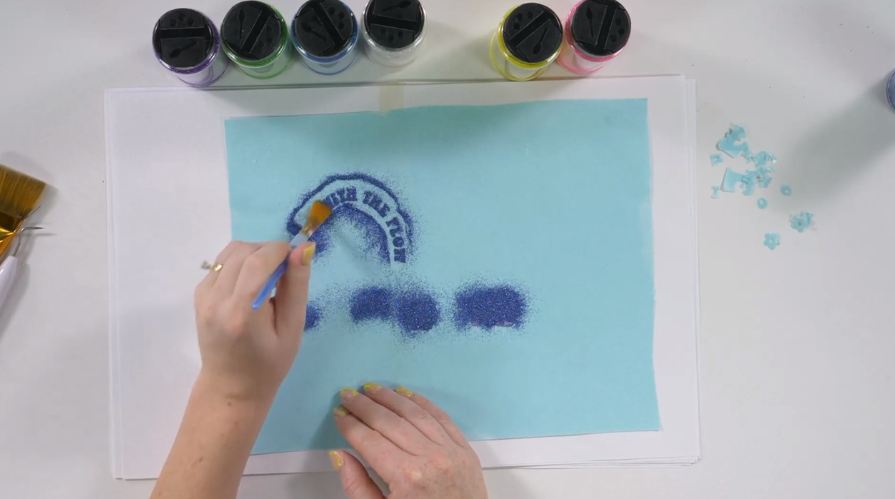 14 – Use the smaller brush to brush the glitter over the design. Make sure your design is completely covered. You can then use the bigger brush to brush away any excess glitter.
Pro Tip: You can use the paper to help funnel the leftover glitter back into the jar.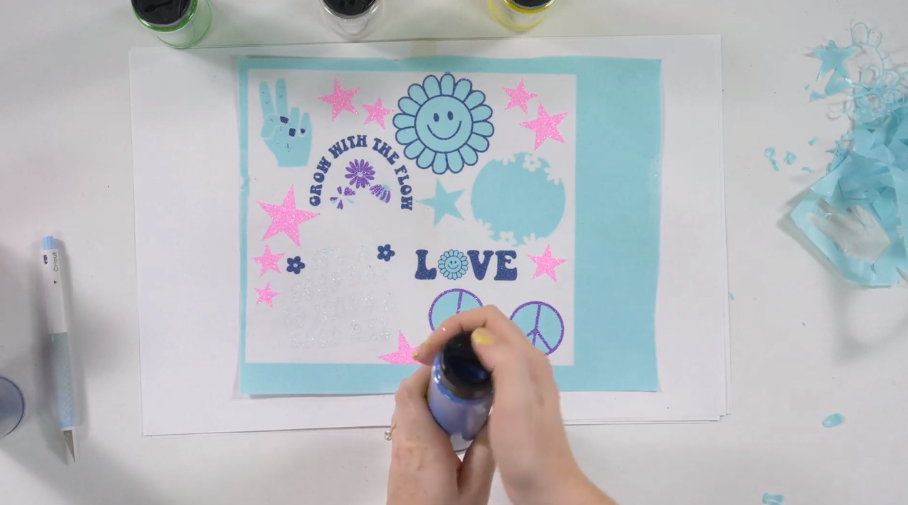 15 – Repeat with each of the glitter colors working from darkest to lightest as much as possible.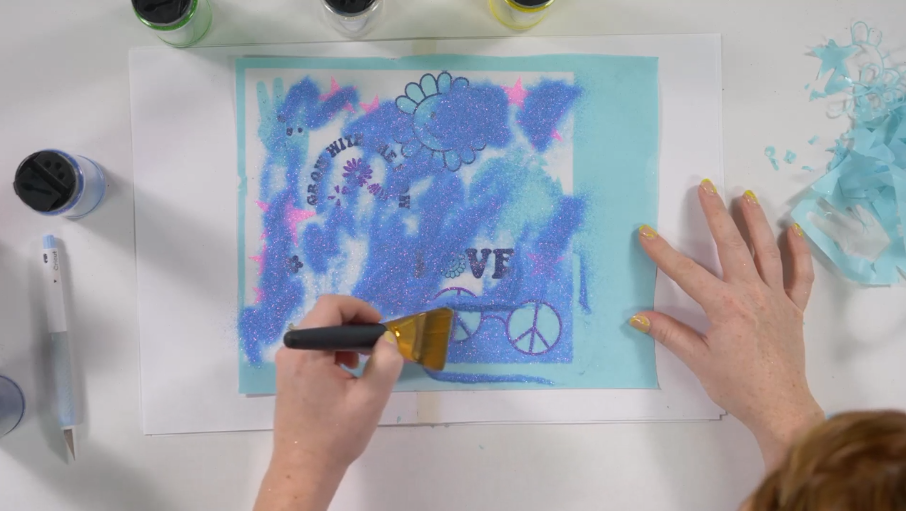 16 – When time to fill in the background, sprinkle the glitter over and then use the big brush to work it around, using special care in the areas of your design that you've already covered in glitter.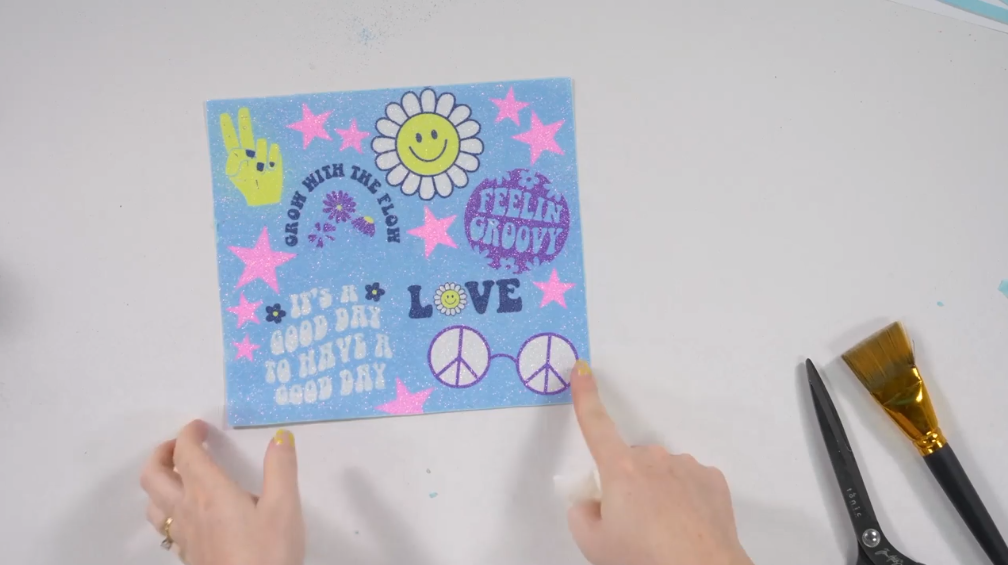 17 – Once your design is completely glittered, trim off the excess around the edges.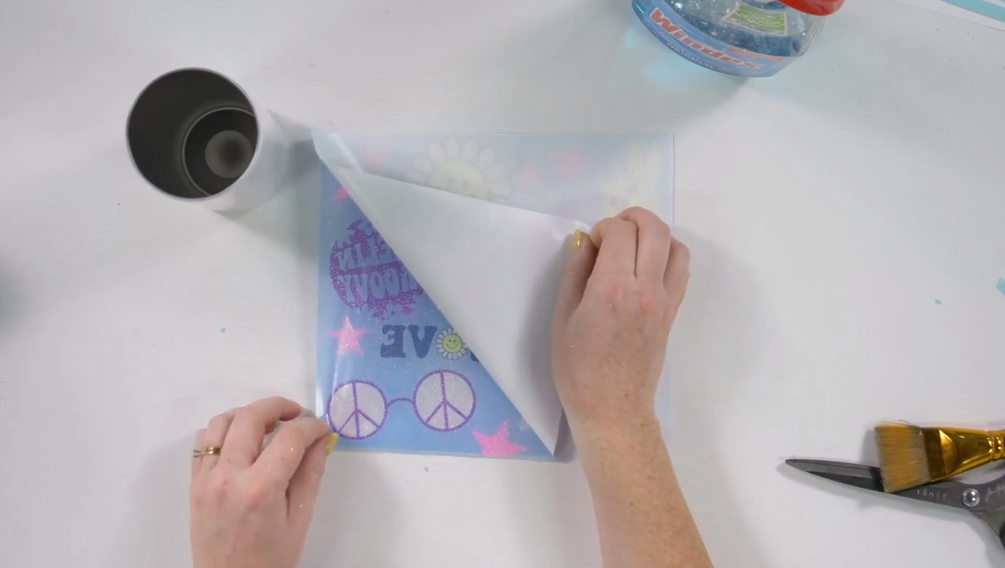 18 – Turn the design face down and peel away the backing. Generously spray the whole thing with Windex and apply the design to the tumbler. Let the Windex dry.
Applying the resin:
19 – Put on your gloves and mask before working with the resin. Mix the resin according to the instructions that came with the particular brand you bought. For ours, you mix equal parts of the two bottles, stirring slowly for at least 5 minutes.
Pro Tip: If you mix it too quickly, you will create more bubbles.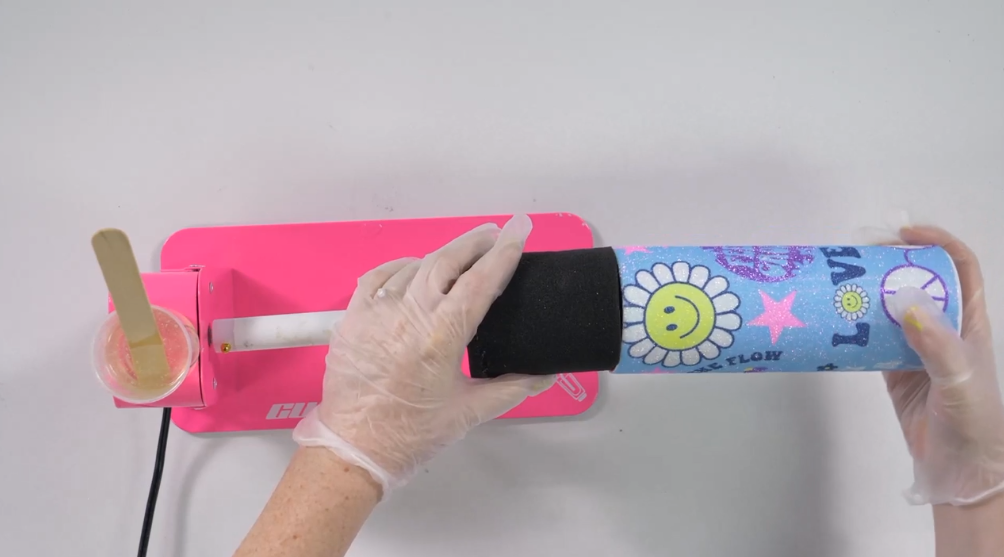 20 – Place the tumbler on the cup turner. You can put a few paper towels under the turner to catch any drips. Turn on the cup turner.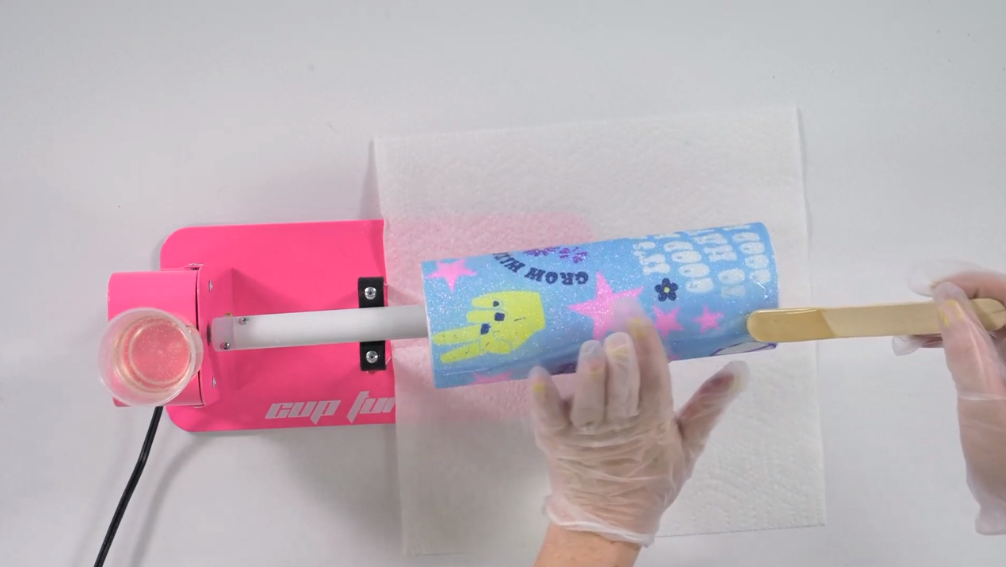 21 – Begin applying the resin to the cup. We like to apply a bit with the craft stick and then use our gloved finger to spread it along the tumbler. Once you have applied the resin, it needs to cure. For the brand we used, it must cure for 72 hours in order to be food-safe.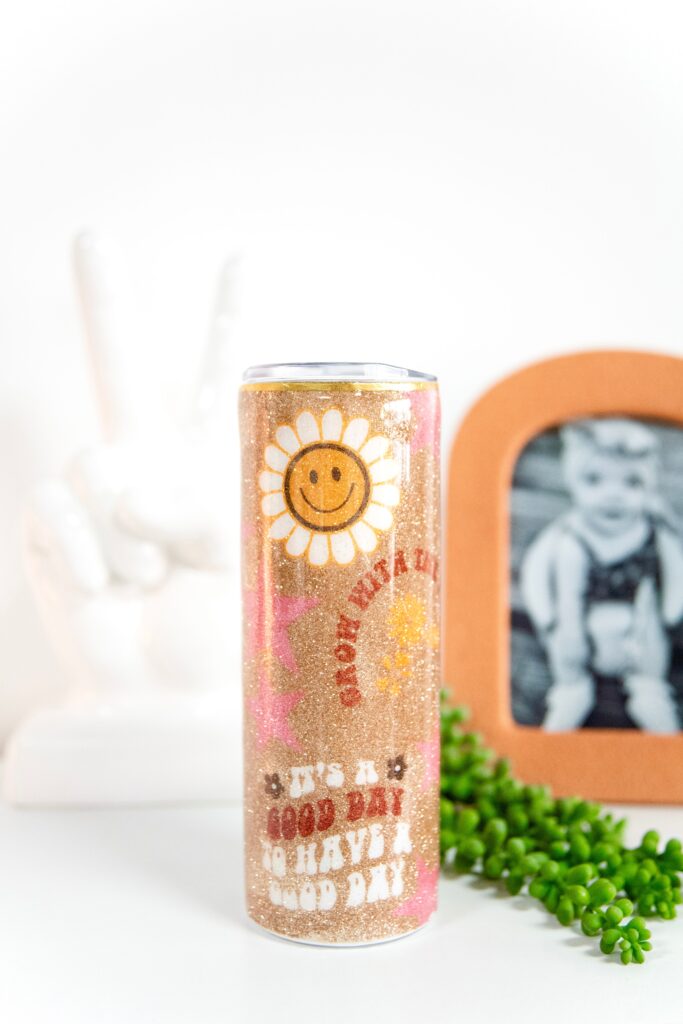 Enjoy your beautiful glittered tumbler!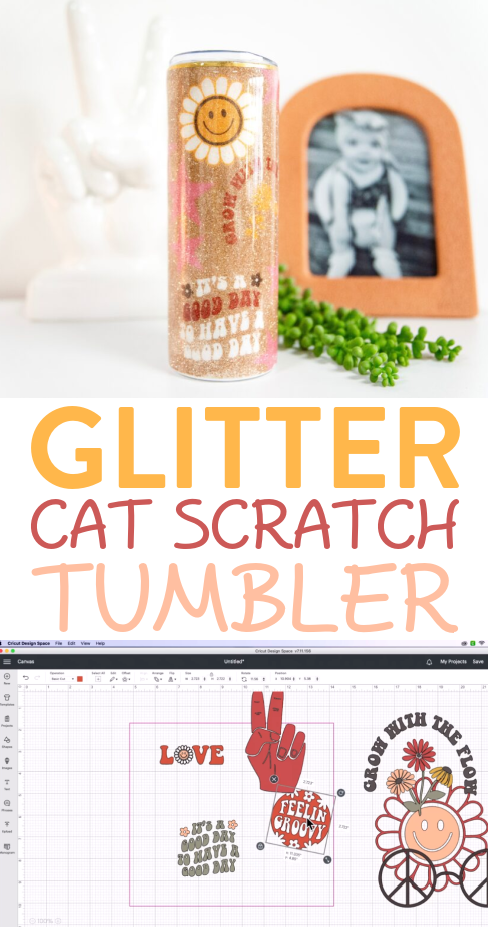 Tanner, Courtney, and the rest of the Makers Gonna Learn Team are all here because we love die-cutting and especially love sharing fun projects and tutorials with fellow makers. We are all great friends and are always having a blast when we are together- you will see this on camera, especially during live streams! We are here to inspire and support you in your crafting journey!