How to Curve Text in Silhouette Studio
You might think that it's pretty tricky to curve text in Silhouette Studio (or to make in any shape you want) but it's really incredibly easy. We're going to show you just how simple it is to do, using the Convert to Path feature.
Once you try out our tutorial, you'll be all set to create designs with text following a heart shaped path for Valentine's Day, make a curved design around a ball for a sports themed project, or create any other shaped text design that you can think of!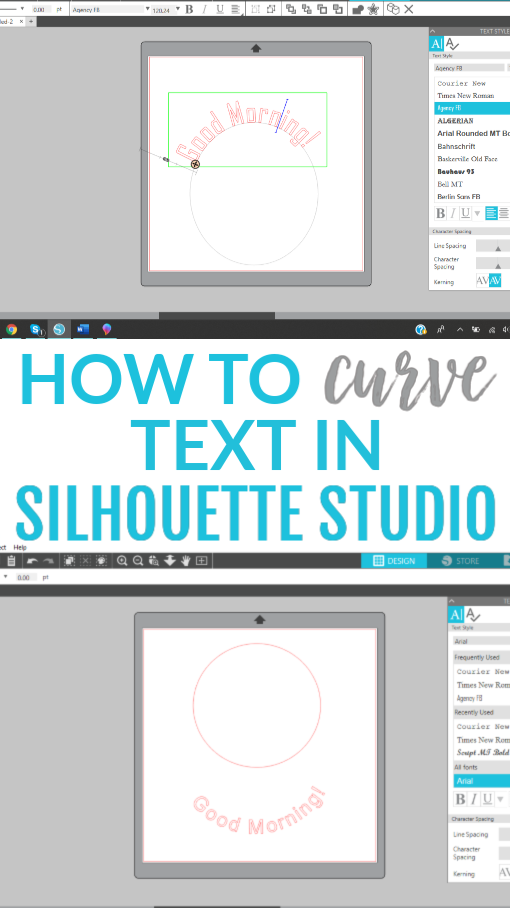 How to Curve Text in Silhouette Studio
Before we get started in Silhouette Studio, it's important to note that Convert to Path only works with text (fonts), not with typical images. If you are looking to use Convert to Path with images, the only kind you can use are those available in a dingbat font.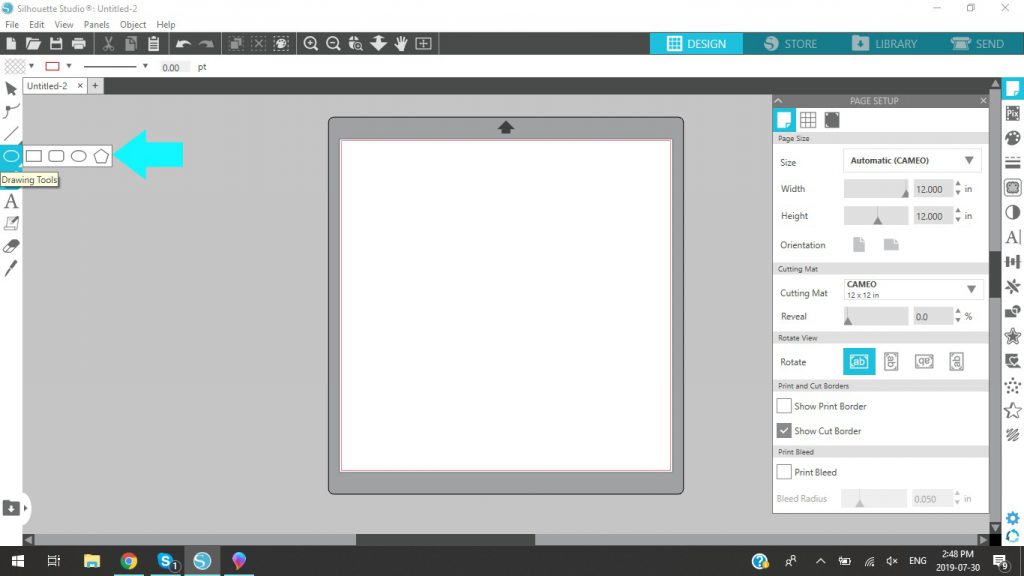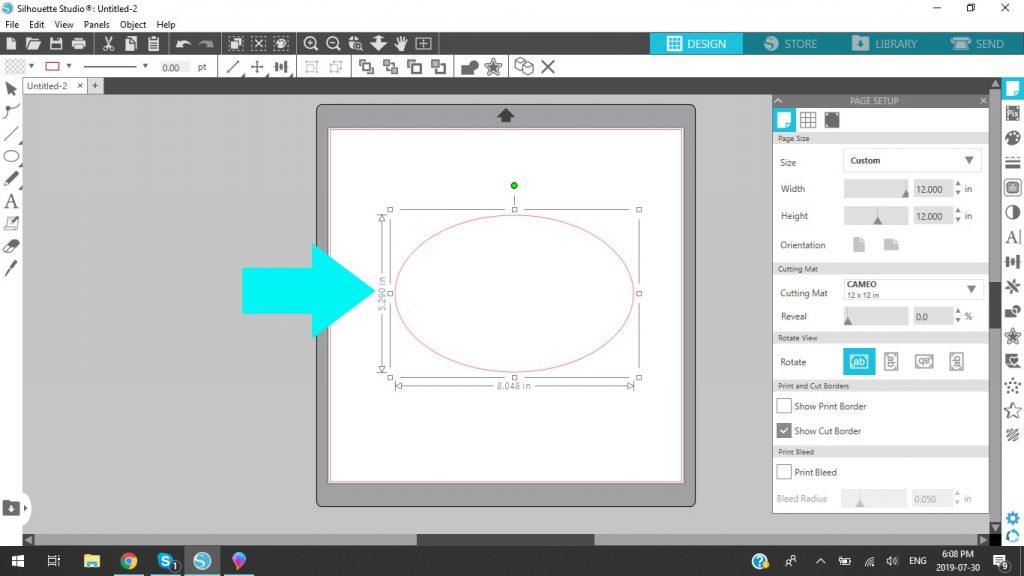 Create Your Path
The first thing you need to do is to create the path you want your text to follow. Or you can open a design and type your text there. If you want to create your own, simply draw your own shape or use the ellipse, rectangle, or rounded rectangle tool in Silhouette Studio.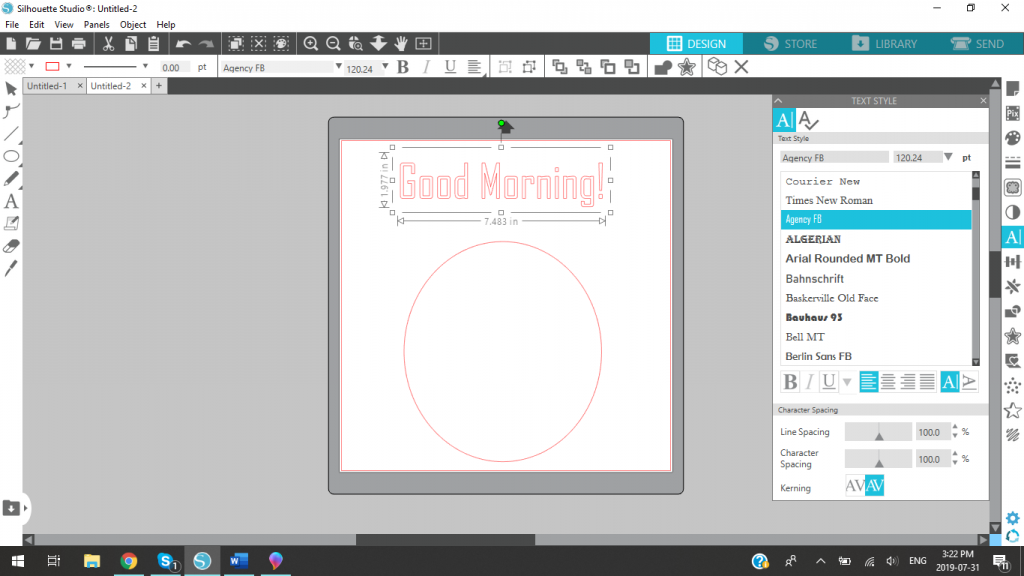 Add Your Text
Next, you're going to want to add your text. Simply add your text as you normally would!
You might also like: How to thicken fonts in Silhouette Studio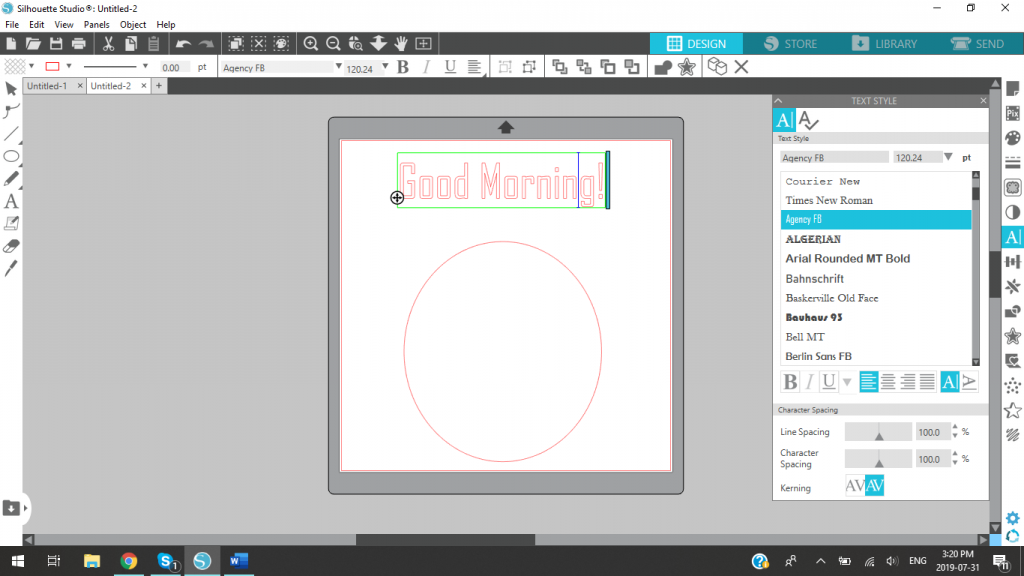 Now, you should see a green box around the test with a + sign. Don't see this sign? No worries. Simply double click your text to make it editable and this will make the green box appear.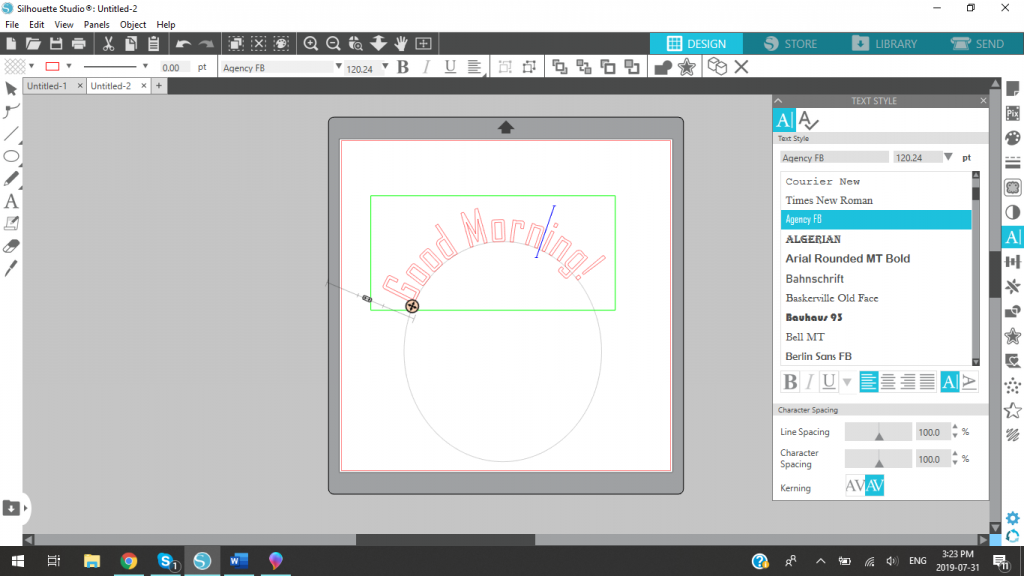 Move Your Text to Your Shape
Now, use your cursor to click the + sign and drag it to your shape. Your text will take on the path of the shape.
If you want to make any adjustments to your text, you can play around with the font size, letter spacing, and even use the slider bar to move the text closer or further away from your path.
Right click on the text and choose Convert to Path. You can now delete your shape.
Check out this helpful post too: Silhouette terms that will help you master your machine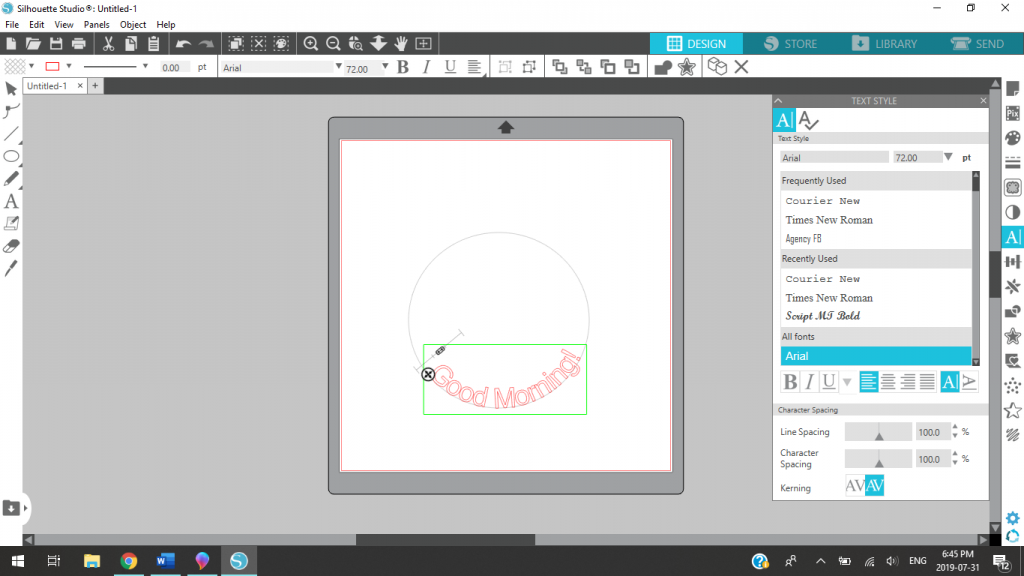 Curving Your Text Around the Bottom of the Shape
What if you'd like to curve the text around the bottom of the shape instead of the top? Well, going back to the "plus sign", if you pull straight down on it, the words will move to the inside of your circle. It can take a bit of a knack to do this but it will happen! You might find as you try to do this that it simply wants to slide around the circle instead of moving into it. Just keep trying until you get the feel for it.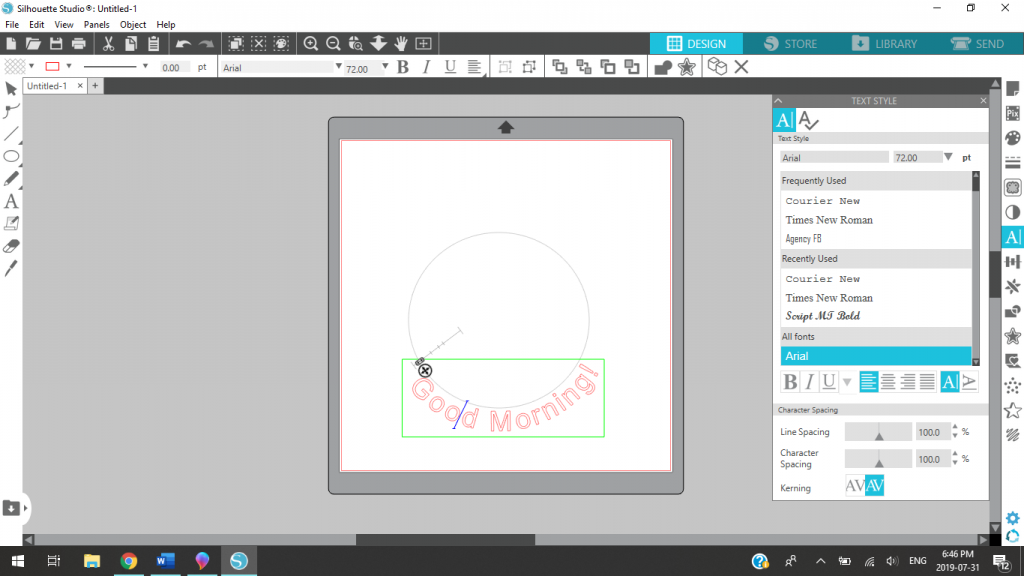 Once you have it on the inside of the your circle, you can now use the slider bar to move it back to the outside, but this time with the text curving around the bottom of the shape.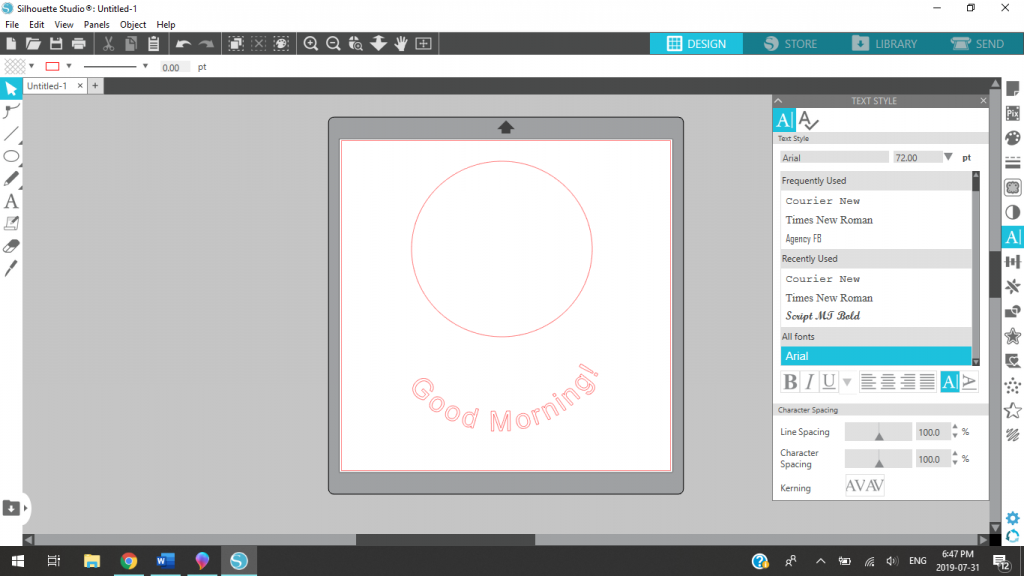 Once again, right click on the text and choose Convert to Path. You can now delete your shape. You may find it easiest to move the shape away from the words before trying to delete so you don't accidentally delete your text too.
Now that we've shown you just how easy it is to use Convert to Path, what projects are you planning to make with it? Let us know in the comments below.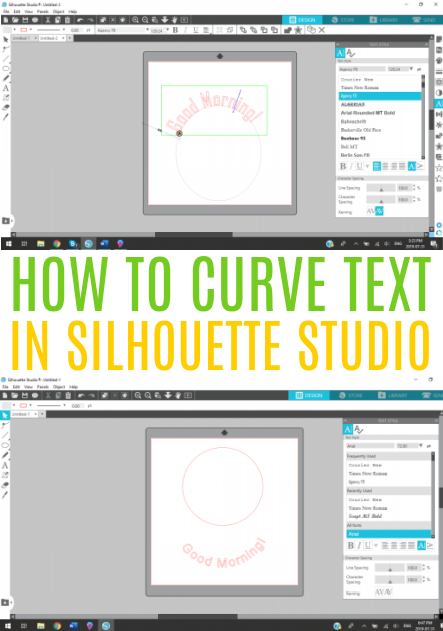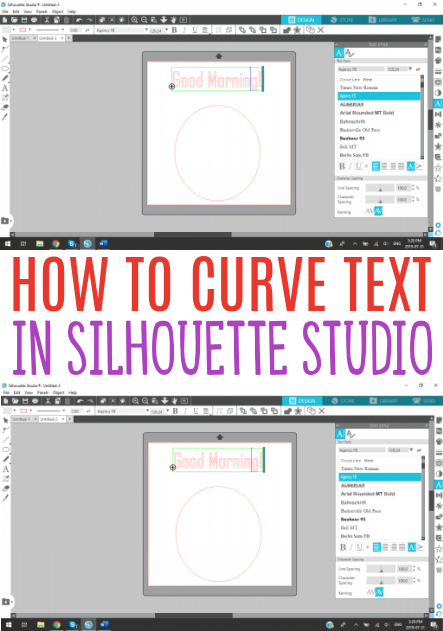 Tanner, Courtney, and the rest of the Makers Gonna Learn Team are all here because we love die-cutting and especially love sharing fun projects and tutorials with fellow makers. We are all great friends and are always having a blast when we are together- you will see this on camera, especially during live streams! We are here to inspire and support you in your crafting journey!