How to Make Large Car Decals
June 2, 2021 by Cyn Gagen
Disclosure: Some of the links below are affiliate links provided for your convenience. This means, at no additional cost to you, we will earn a commission if you click through and make a purchase.
We are often asked about how to make large car decals. This is something people seem to really want and if you're running a Cricut die-cutting business, this will be a popular item in your shop, especially with small businesses wanting to add their branding to their vehicles.
We are using a 12 x 24 inch cutting mat, but if you want to make a car decal that's even bigger than that, be sure to check out our tutorial for how to make a larger than mat project. Our hacks will be really helpful when you want to tackle a vinyl decal that's especially big.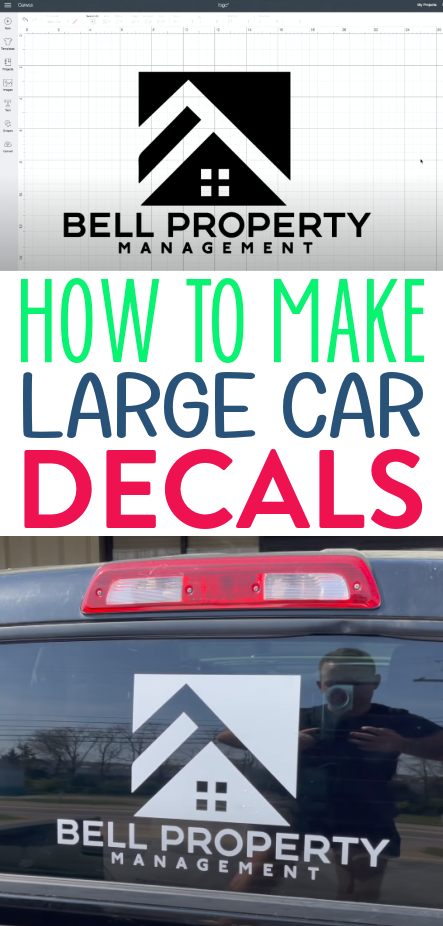 How to Make Large Car Decals
If you want to take this one step further, you could offer a full service to your customers and not only make their custom car decals for them, but you could apply them as well. Often, customers want those vinyl car decals but they're a bit concerned about being able to apply them properly. You can take that worry off their hands!
Materials we're using: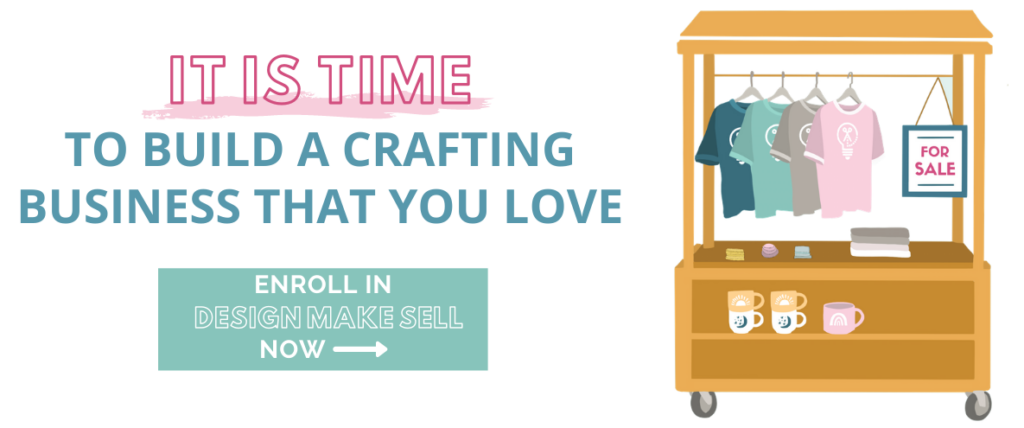 Important notes before we begin:
Use good quality vinyl.
It's important to note that you really have to use an excellent quality vinyl for this project. You're applying it to a car and you want it to cut, weed, and apply well. And of course, you want it to last as long as possible. Our favorite vinyl is linked above.
We have put this vinyl to the test – leaving the decals exposed to the hot sun, rainstorms, and all other kinds of weather conditions and it stands up to them beautifully. If you use a good vinyl and follow the steps we outline today, you'll have a long-lasting decal for cars.
Start with a clean surface.
After washing the car (where the decal will be applied) with soap and water, it's important to follow up by cleaning it with rubbing alcohol on a paper towel. This ensures that there are no oils from your fingertips or any other last traces of dirt and debris that could interfere with a clean application and a decal that lasts.
Measure the space you have available.
Before you start designing your car decal, you need to measure the space you have available, whether it's on the side of your car or one of the windows. Measure twice just to be sure!
Step by step tutorial
Begin by uploading the logo you want to use into Cricut Design Space. Size it to fit the space you have available for your decal.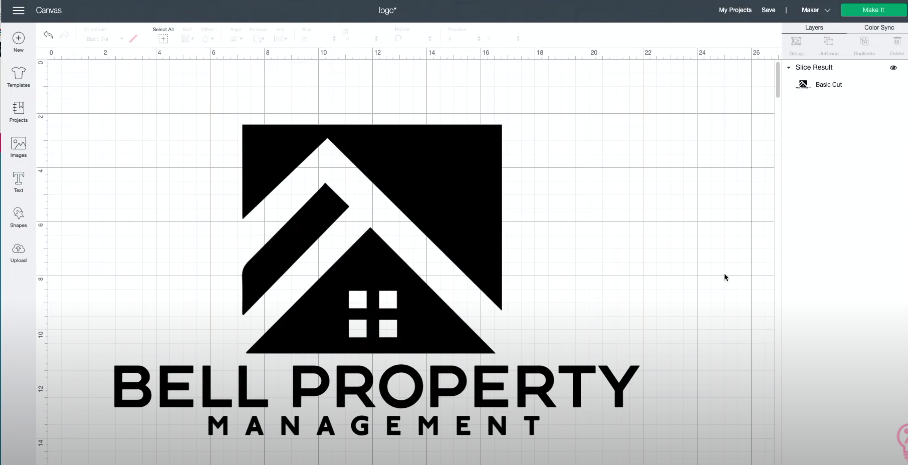 Pro tip: It works best when you work with a large, bold design for these car decals. You want great surface area to be able to stick to the glass. This may mean that you need to simplify the design of the logo a bit. If you leave a lot of tiny little pieces in it, those will be the first things to fall off. Remember, the whole point of a car decal is that it can be seen easily from a distance while driving down the road and that won't happen if it's too small or too detailed.
Click Make It. Because this is vinyl and not iron-on we don't need to mirror so we can just click Continue and select our material. We're choosing Premium Vinyl. Then, you can decide whether you need to choose more pressure or not. If you've been using your blade for more than a month or two, you should probably give it more pressure. We have a guide on how to determine the best cutting pressure here.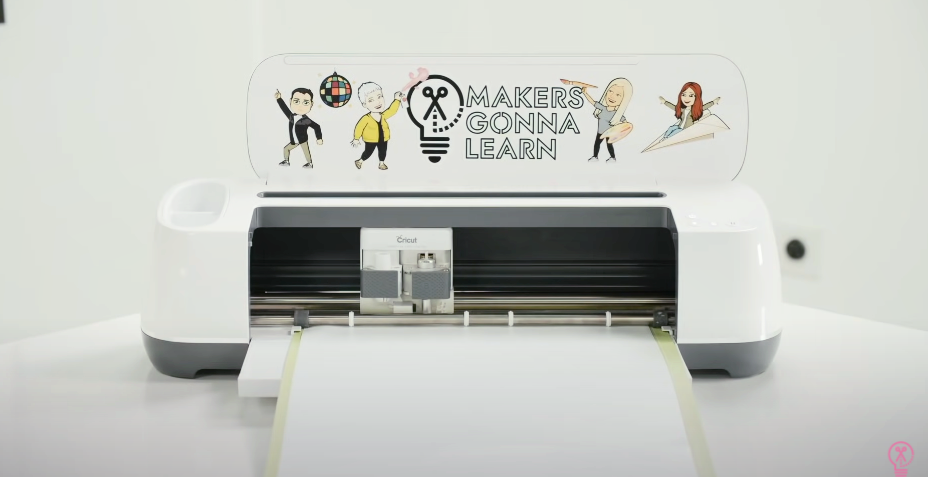 Place your vinyl on the cutting mat and then load it into your Cricut machine. Press the flashing Cricut button so your design will cut out.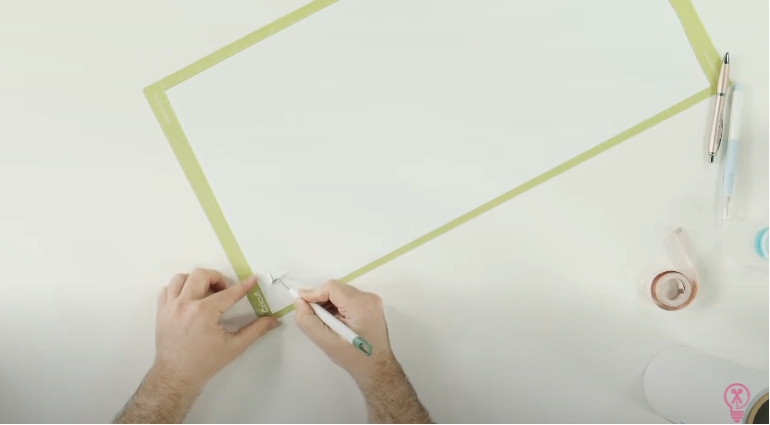 Once it finishes cutting, take your burnishing tool and burnish the vinyl to the mat. This will help ensure that it stays well-adhered during the weeding process. Pick a corner of your design and start weeding away the excess (negative) vinyl.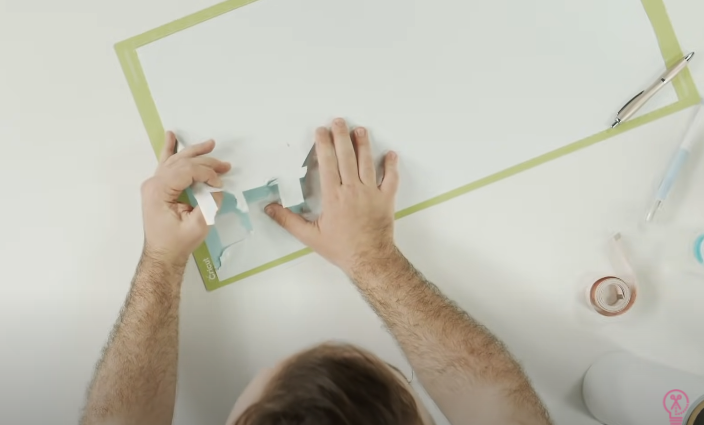 Especially with a large design like this, we like to rip the vinyl from around the design rather than trying to lift the whole thing from side to side.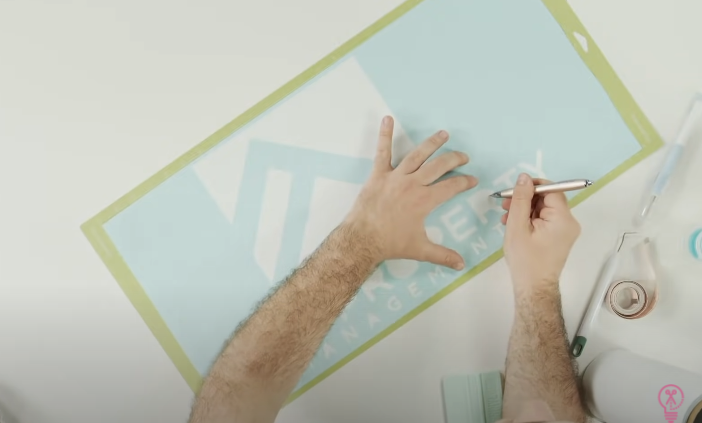 We like to use the Pin Pen tool to weed out the centers of the letters and other smaller pieces within the design.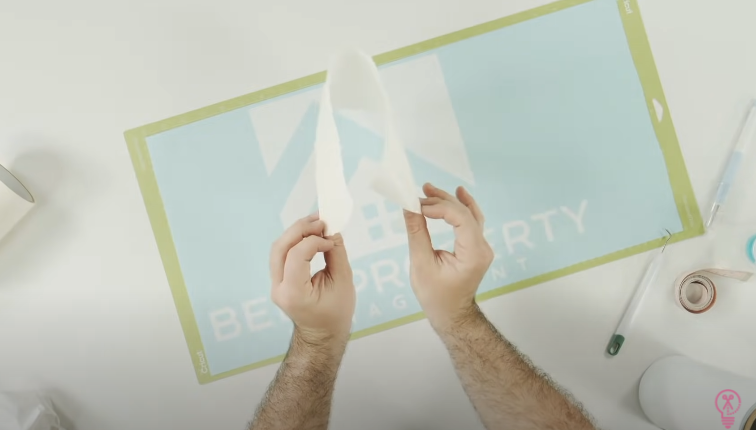 Next, it's time to apply the masking paper transfer tape. We like to use the taco method to minimize any bubbles or creases.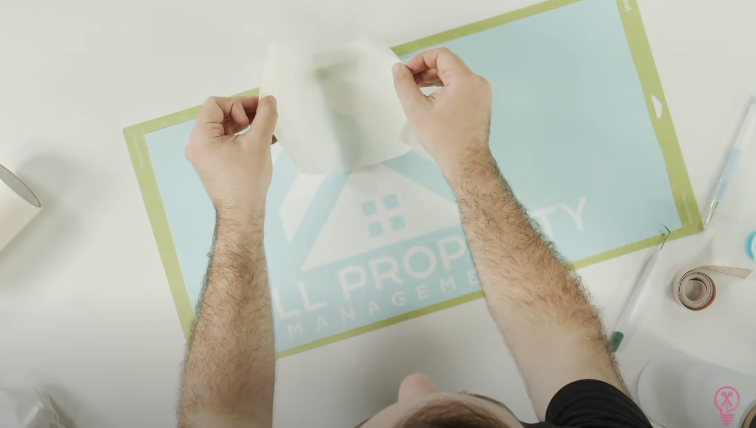 We're applying it so that it extends about 2-3 inches past the top of the design. This is a great hack that is going to help us with placement on the car.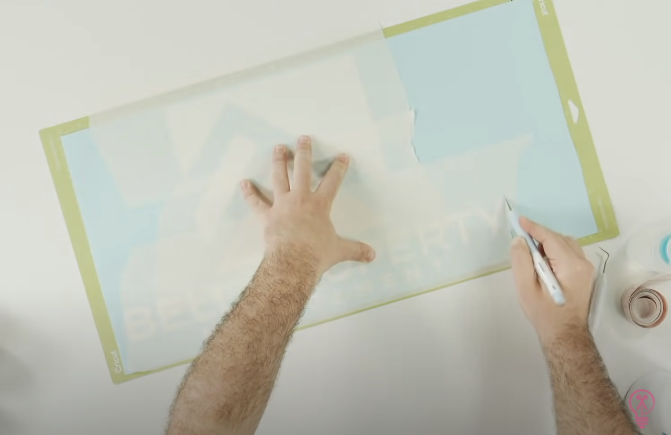 Once you've laid the tape on the design, burnish once again. Use the TrueControl knife to trim away the excess vinyl from around your design to make it easier to work with.
Applying your design to the vehicle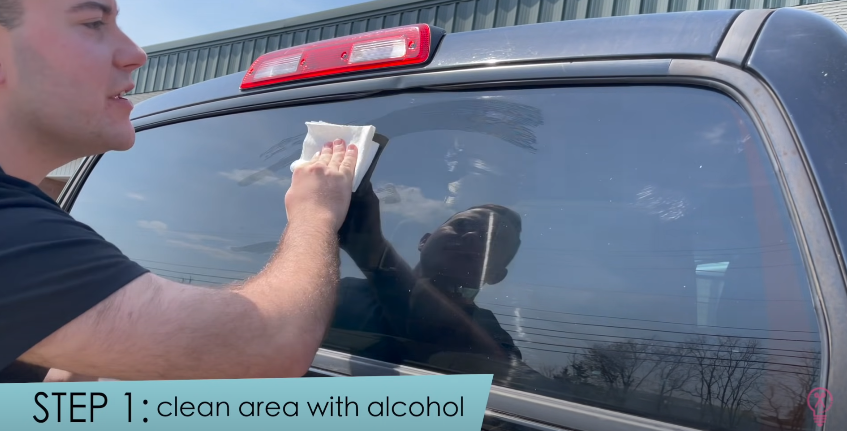 As mentioned before, you want to be sure you're working with a clean surface. Start with soap and water. Follow it up with the rubbing alcohol on a paper towel. Let it dry.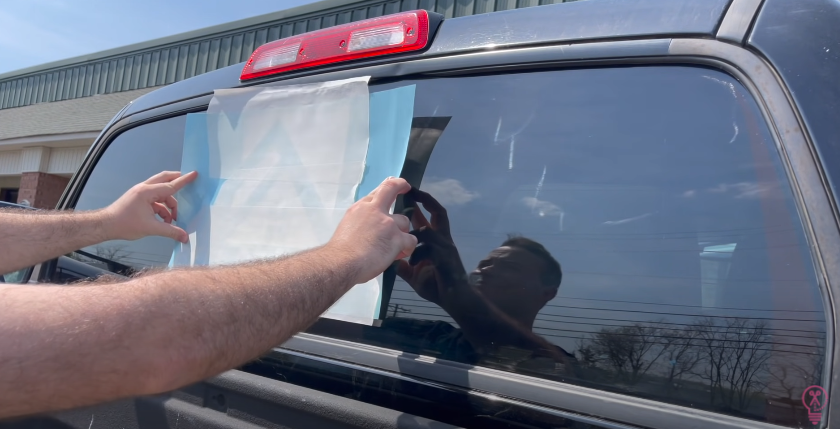 Line up your design on the vehicle. Note that we left the backing in place for this step. This is where those few extra inches of transfer tape at the top are going to come into play.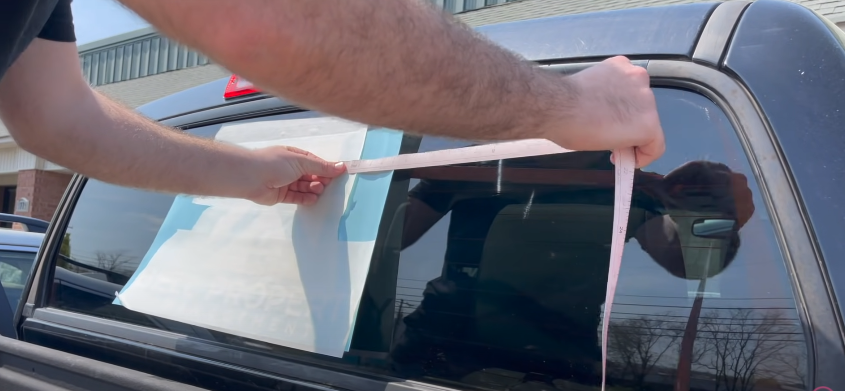 We are using the red taillight that is in the center of the back of the truck as a point to help us line up the design, but finetuning it with a measuring tape to ensure that it is centered. See how that extra bit of tape at the top helps us work hands-free?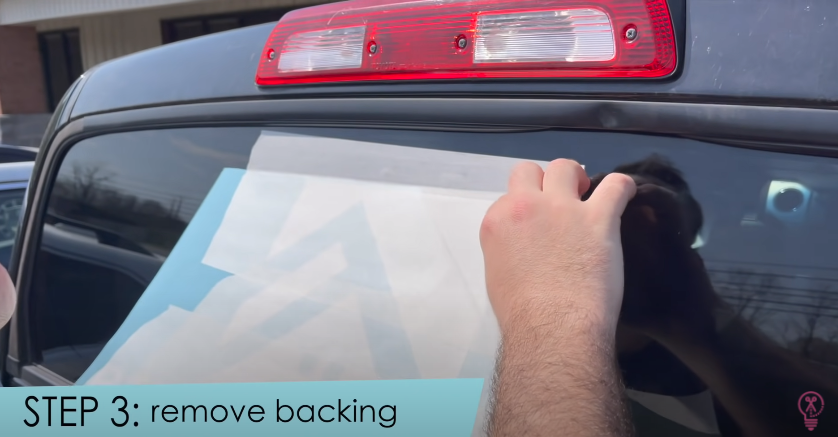 Starting at one corner, begin to carefully peel away the backing. You want to be really careful here and move more slowly than you think you need to. Burnish to the car as you go.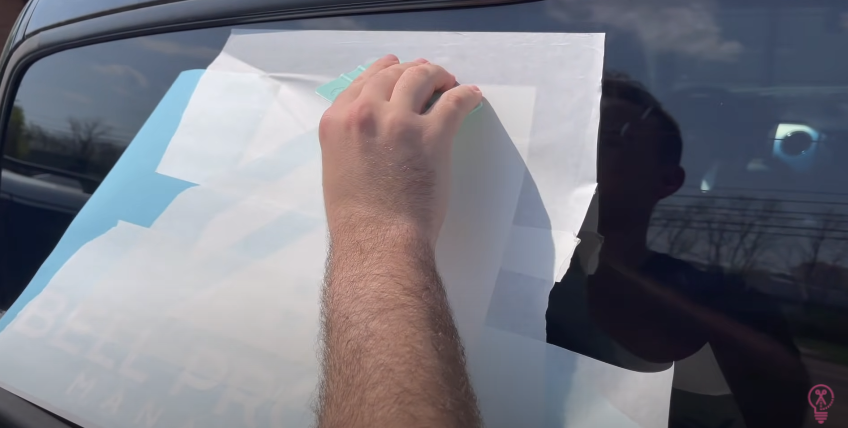 Because we have cleaned the window so well and used the rubbing alcohol, this vinyl is going to stick beautifully. That's great, but it also means that it will be nearly impossible to reposition it. So, just take your take and work slowly.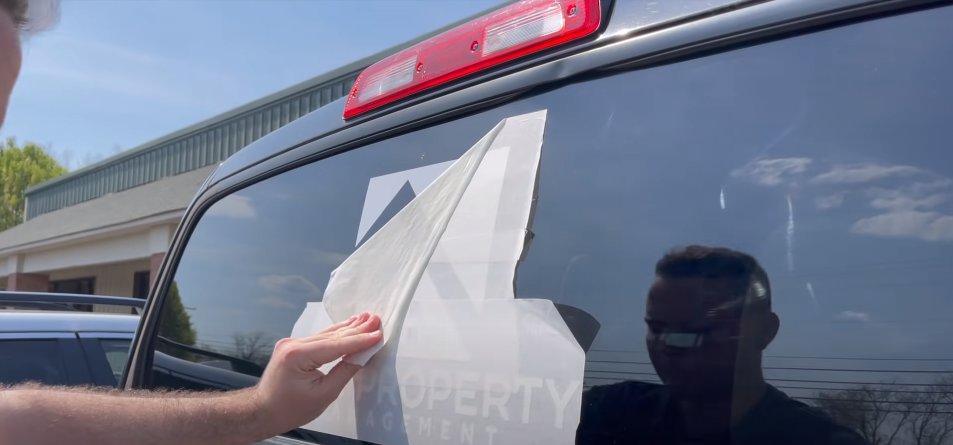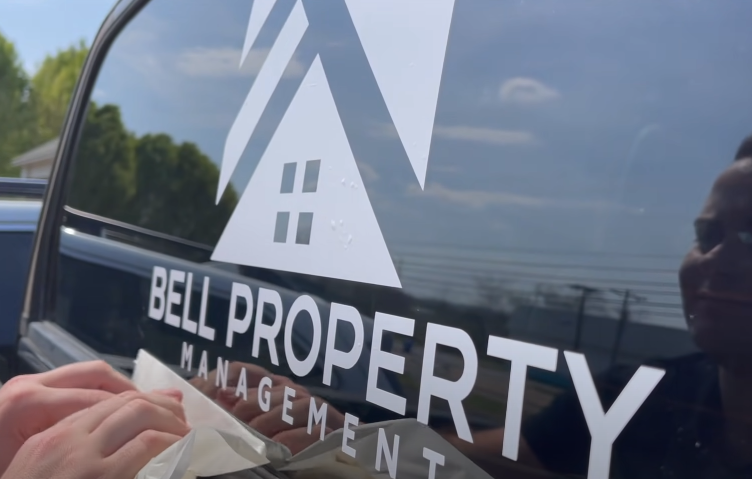 Now, you can slowly peel off the transfer tape to reveal your beautiful design!