How To Seal Vinyl Decals
A lot of people really love using vinyl on their craft projects, but one thing that we get asked a lot is how to seal vinyl decals. Obviously, we all want to make them last as long as possible. Even if you use a very strong or outdoor vinyl, it can still come up or not last as long over time.
If you use them outside, the outdoor weathering can take its toll too. So today, I'm going to show you three different techniques for sealing vinyl decal die cutting craft projects.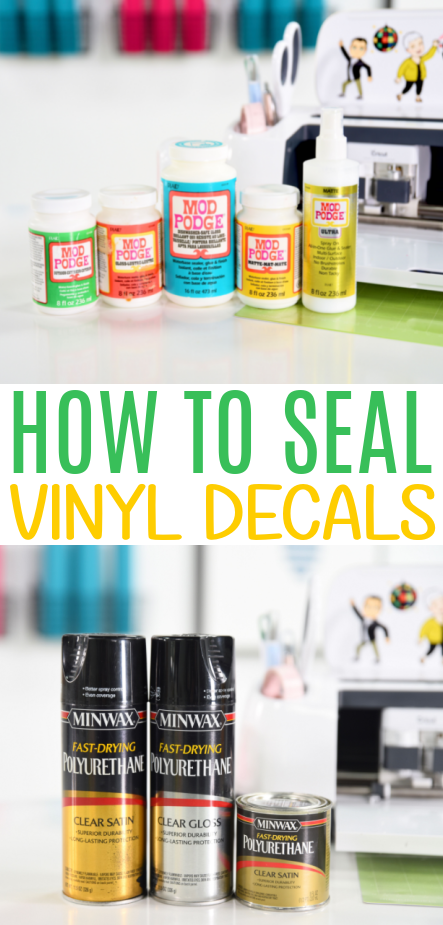 How To Seal Vinyl Decals
We're using a wood, ceramic, and plastic material here. You can seal these all different ways, depending on what you're going to use the project for. , Today we're going to show you three different methods.
There are three ways that you can seal craft projects, including those with vinyl. Those are a spray sealer like polyurethane polyacrylic spray, dishwasher safe Mod Podge, or an epoxy.
Sealing a wooden tray
Let's start with the wooden tray. As you may know, wood is a bit of a tricky surface when it comes to putting vinyl on it anyway. The vinyl has a tendency to want to lift up if you don't have a surface that's perfectly smooth.
You can go ahead and paint it or spray paint it but just be sure to give it a really long time to dry before applying the vinyl. You want to make sure that your vinyl adheres well and that nothing comes up with the transfer paper.
With a tray like this with vinyl on it, I would definitely recommend doing an epoxy resin. It's so easy, relatively affordable and they last a long long time.
With this resin, you simply mix up equal parts A and B. Mix them together for three minutes. and pour it over your tray. You want to make sure the epoxy covers the whole bottom. It will give you a really beautiful finished look!
One tip we have is that before it dries, go in there with a lighter and very intentionally kind of move that lighter around quickly on the surface. You will see all the bubbles pop and you'll get that smooth flawless finish. Let it dry overnight. Make sure to cover it up with a poster board or a cooking tray or something like that to keep dust and debris away from it as it dries.
Sealing a mug
Moving on to our mug, let's say you want to be able to drink coffee out of this every single morning and you don't really have time to hand wash it all the time. Well, we've got a solution for that too. To seal vinyl decals on mugs, simply cover the entire mug with some dishwasher-safe Mod Podge.
We recommend that you cover the entire mug and not just the decal because you will see some little brushstrokes. They can really stand out if only on the vinyl, but it looks like it was meant to be that way if you cover the whole mug. Give your mug 2 to 3 coats of the Mod Podge, letting it dry for a couple of hours in between each one.
Important note: Dishwasher-safe Mod Podge isn't food safe so you want to be sure to keep it away from the rim of the mug where your lips will touch it.
Once you have put on the third coat, it needs to then cure for quite a long time – about 28 days. It's a really simple process but the cure time is very long.
It will definitely be worth it in the end though, because you will have a very durable vinyl decal on your favorite mug. Best of all, it can now be thrown right into the dishwasher for cleaning!
Sealing a plastic plaque
Now let's talk about the plastic plaque that we have here from Chalk Couture. Let's suppose you want to put a monogram on this and hang it on your front door. Even if you use premium outdoor vinyl or permanent vinyl, that vinyl will fall off eventually and start curling up either in icy cold temperatures or in the heat and so on!
So, to keep this nice for years and years to come, grab some polyurethane spray. Take your plaque outside and spray the entire thing, including around the edges. After it dries, you will see that you have an amazing seal over that initial. If you want to seal it two or three times go ahead. The more the better! Just make sure that you allow at least 30-60 minutes in between coats.
If you'd rather not use the spray, we also really love the liquid polyurethane. With it, you can grab a brush and brush it right on. Take your pick – the spray or liquid form – based on your preferences. They both work great!
These are three amazing ways to seal your projects no matter what kind of project you have made. Be sure to come back to this tutorial again and again whenever you are working on a die-cutting craft project and want to add some extra protection to it with a sealant.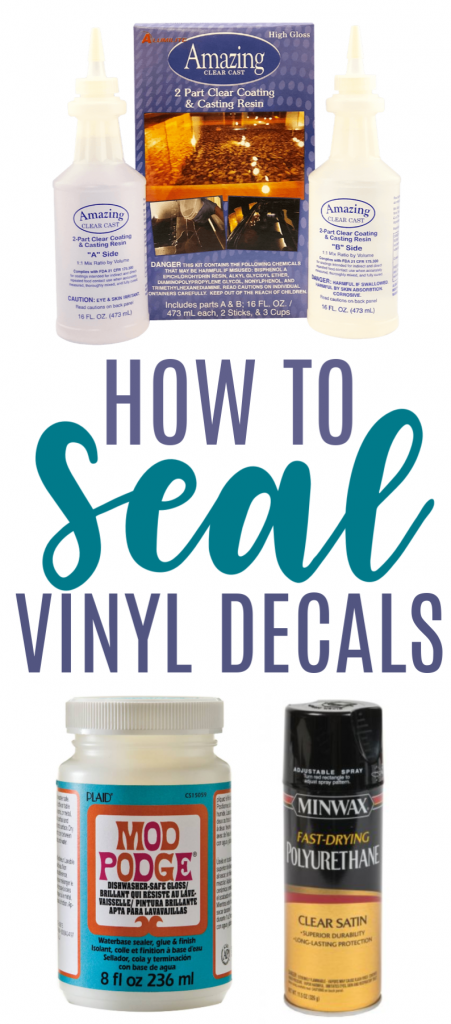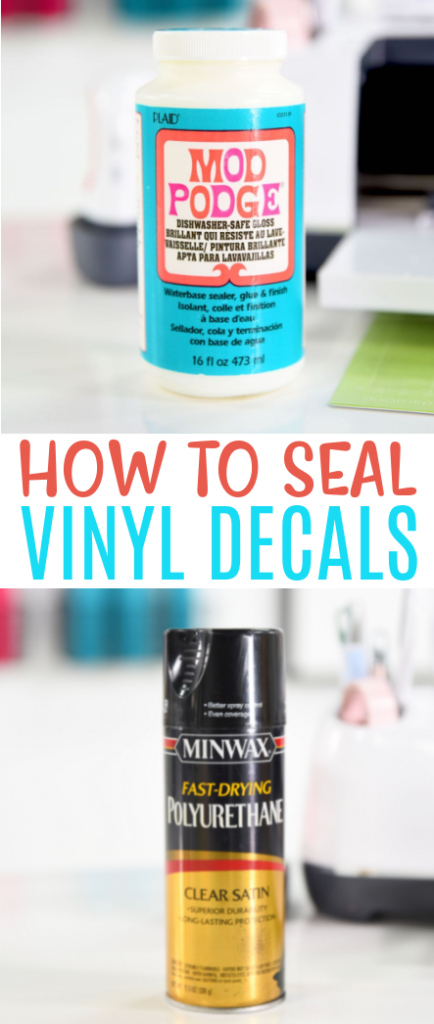 Tanner, Courtney, and the rest of the Makers Gonna Learn Team are all here because we love die-cutting and especially love sharing fun projects and tutorials with fellow makers. We are all great friends and are always having a blast when we are together- you will see this on camera, especially during live streams! We are here to inspire and support you in your crafting journey!