How to Slice and Contour in Cricut Design Space
Contour and slice are two of the Cricut Design Space functions that we find beginners are often confused about. What's the difference between them? How do I know which one to use? In this post, we're going to show you how to slice and contour in Cricut Design Space and when to use each one.
Both of these Design Space tools allow you to customize cut files by removing parts of the text or images. This is a great way to really personalize the cut files you find and make them your own. Slice and contour are easy to do, but there are a few things you need to know about them to use them effectively.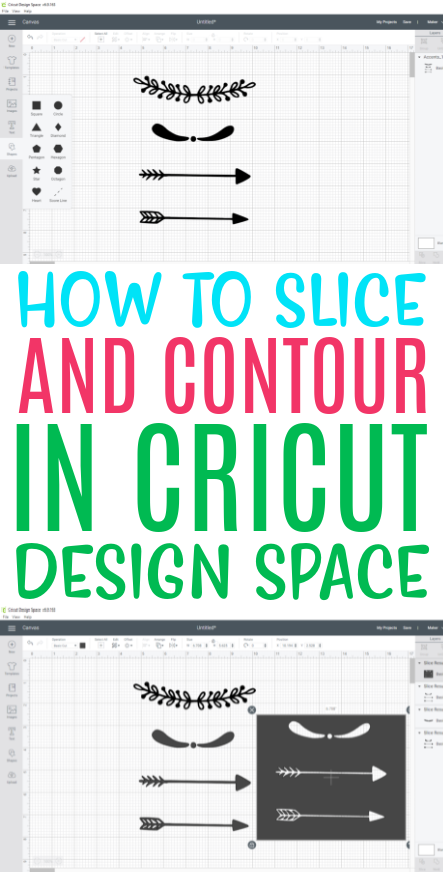 How to Slice and Contour in Cricut Design Space
How to Slice
The best way for us to explain how and when to use the Slice tool in Design Space is to show you just how it works.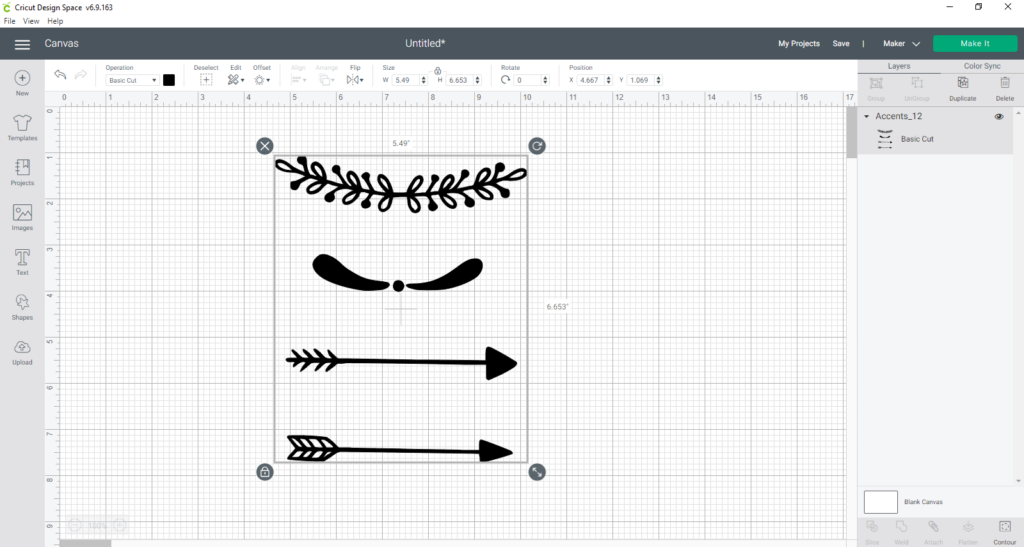 For this example, we're using the Accents 12 file from here on Makers Gonna Learn. There are 4 decorative accents in this file and we only want to use one of them. This is where Slice is going to help us.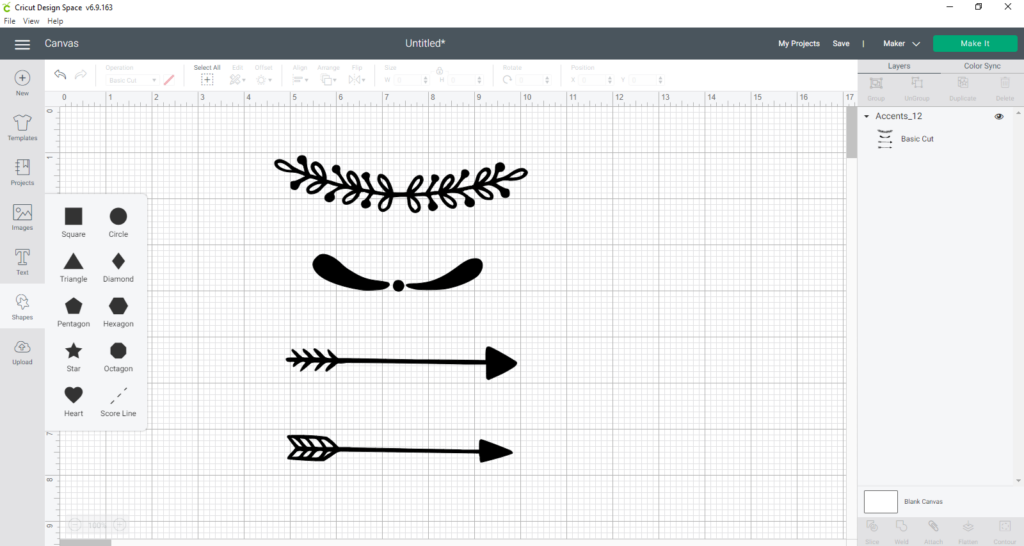 To begin, we need to grab a shape from our Shapes menu over on the left. You can use whatever shape you think would work best. We tend to use squares/rectangles the most.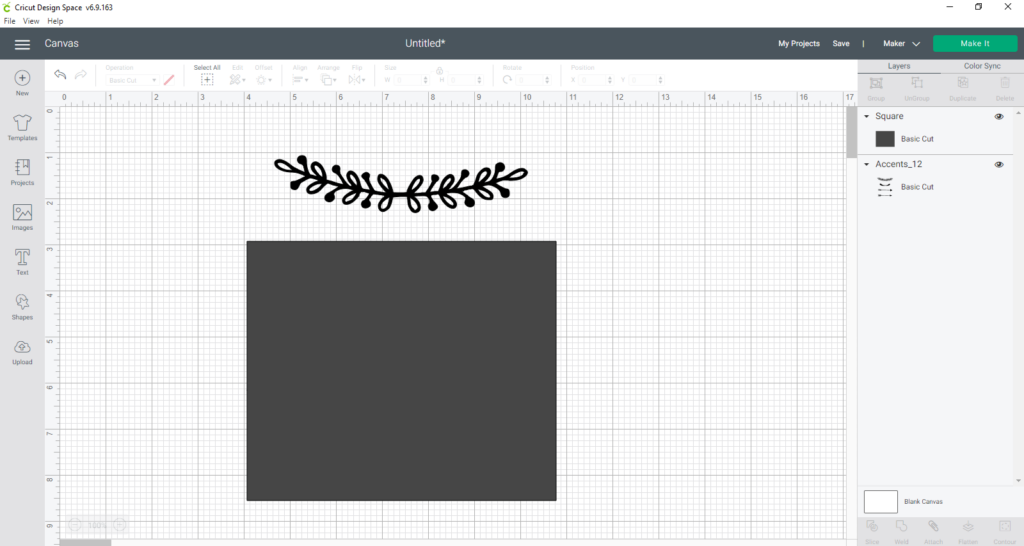 We grabbed a square and unlocked it so we can manipulate the size and proportions. We're going to be using this square to cover up the parts that we want to slice away. (Note: we could have also covered up the part that we want to keep. Either way works here!)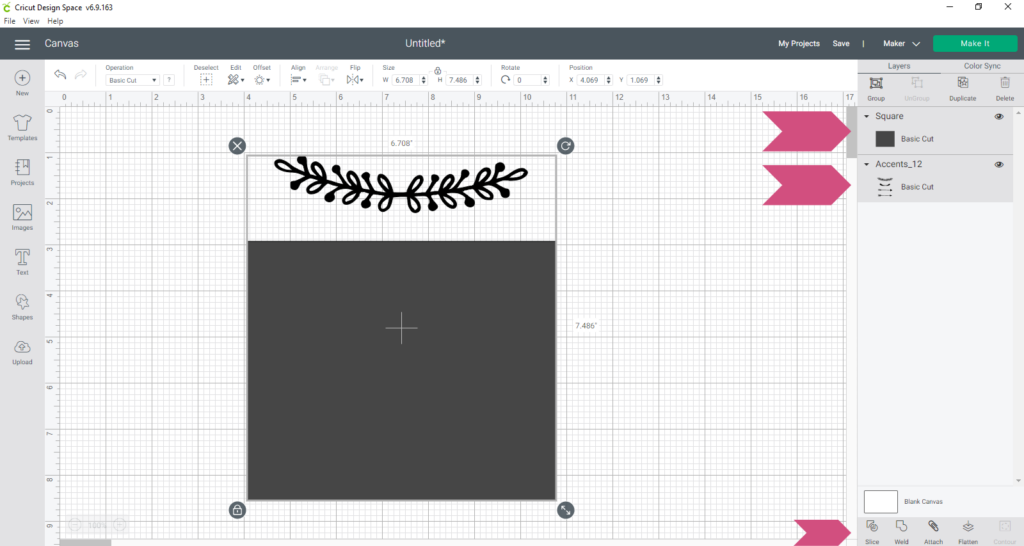 Select both layers and choose Slice at the bottom of the Layers Panel. Note: you can only slice 2 layers at a time.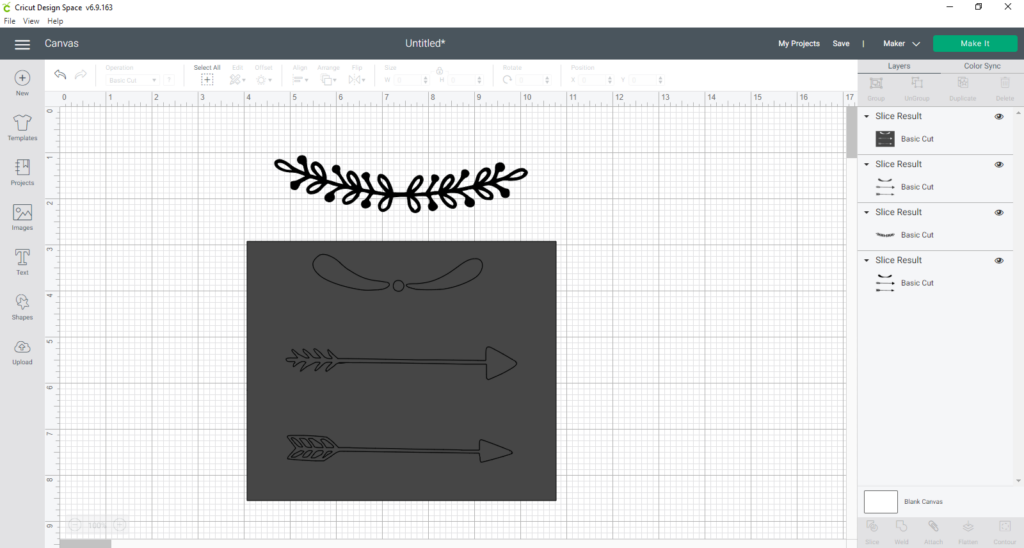 This is what it looks like after slicing. You now have several layers that are the slice results. Go to your Layers Panel to see them.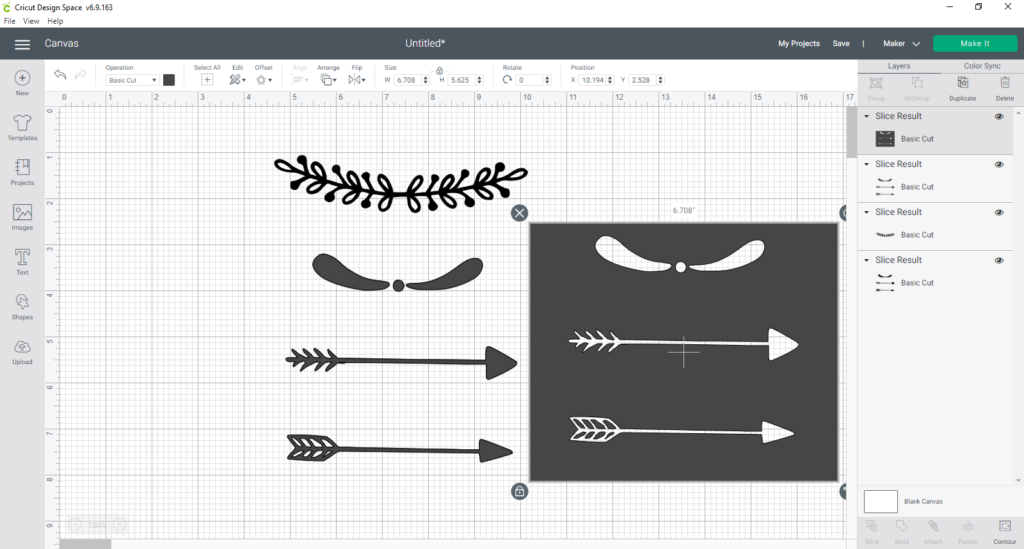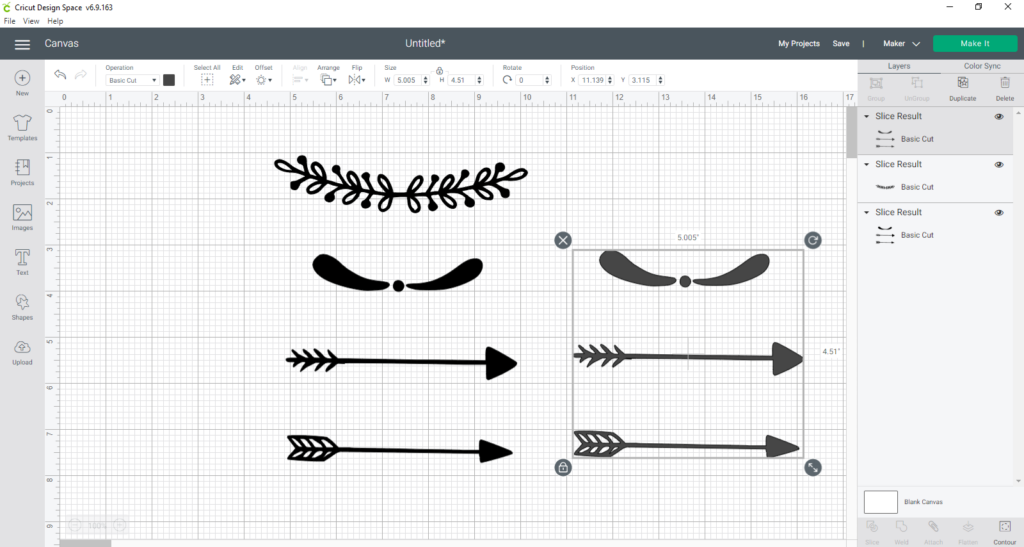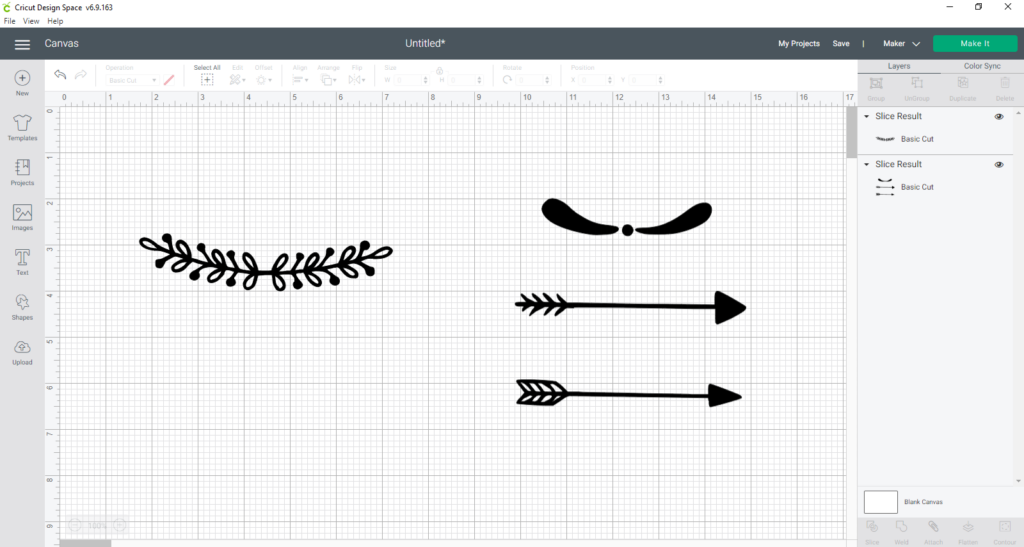 You can delete or hide the slice results.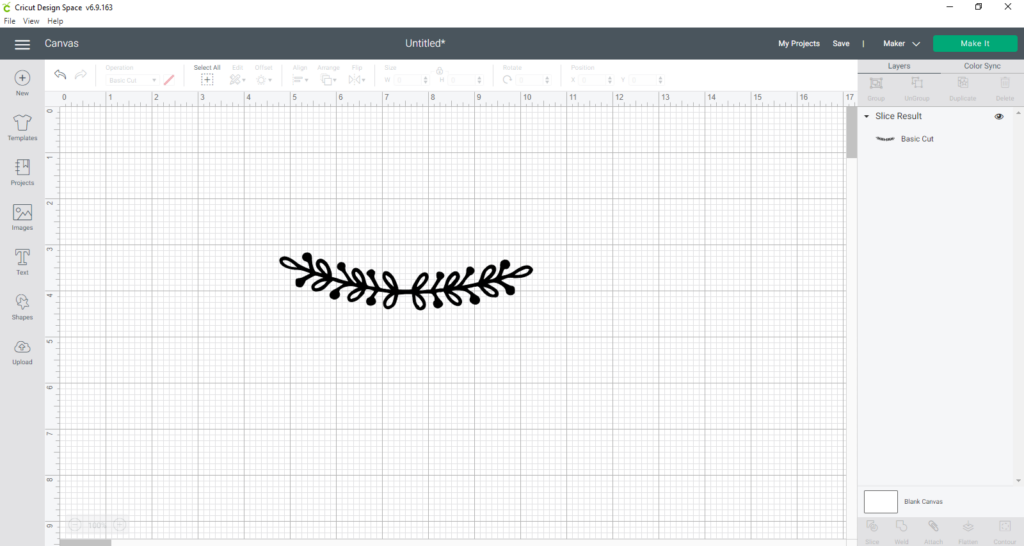 Now, you can use the part of the design as you wish with the rest of your project!
How to Contour
Now let's go on to using Contour.
For this one, we're using the Spring Flower Drawings cut file from here on Makers Gonna Learn. In our first example, we want to eliminate the flower on the left and only use the 3 on the right.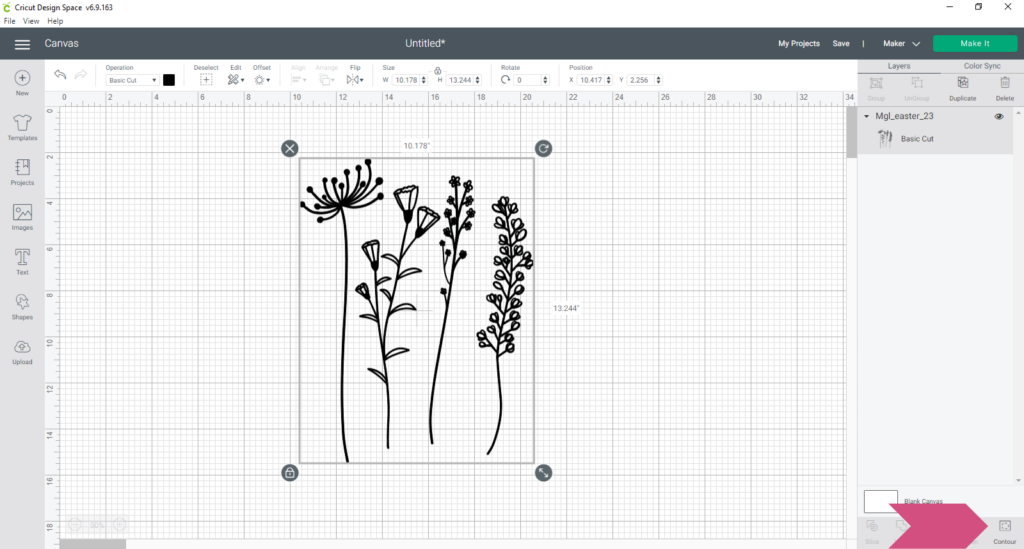 We're going to use Contour for this. Why contour instead of slice? In many cases, it's simply a matter of which will be easiest. That flower on the left, because of its shape and placement, looks like it would be difficult to cover with a shape for slicing. It could be done, but it would likely require several steps and slices to get there because of only being able to slice 2 layers at a time.
To use Contour, select your design and choose Contour at the bottom of the Layers Panel.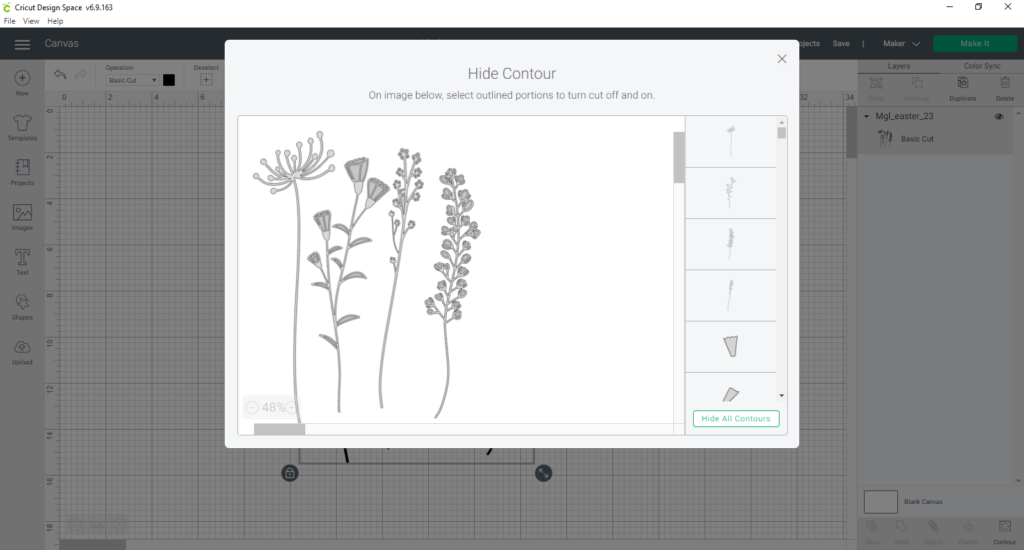 The Contour option will open up for you. You can click on the pieces of the design that you wish to delete.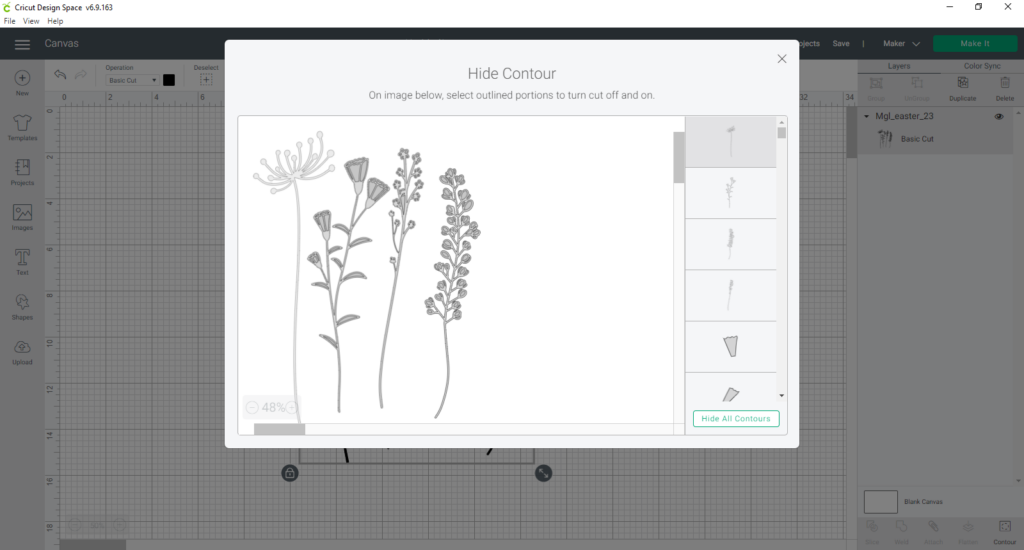 You can see that as you click on those piece, they look more faded than the rest of the design. If you make a mistake and click on one you didn't mean to delete, you can simply click on it again to add it back to the design.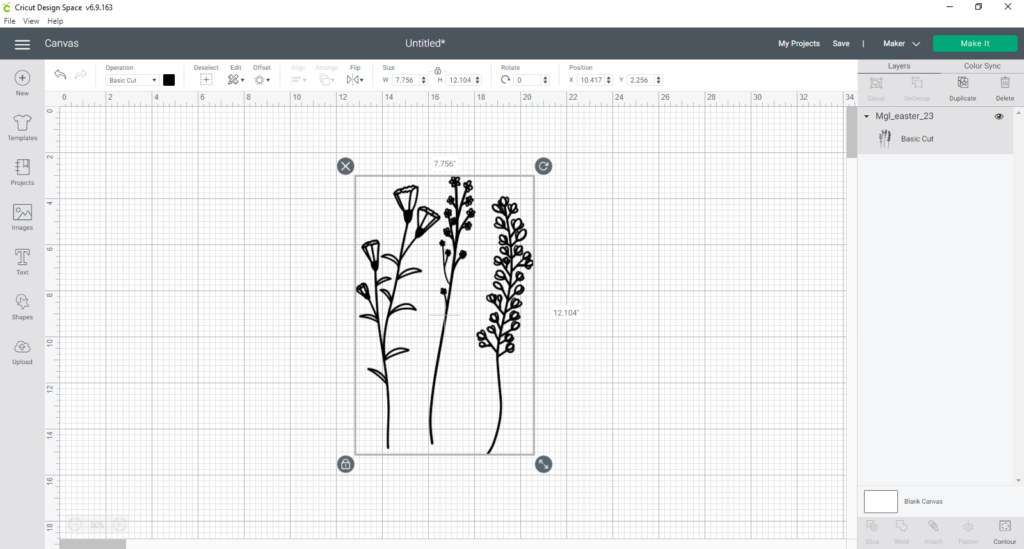 Once you close Contour, you'll see your new design, minus the pieces you contoured away. Again, if you made a mistake, you can simply open up Contour again and fix it.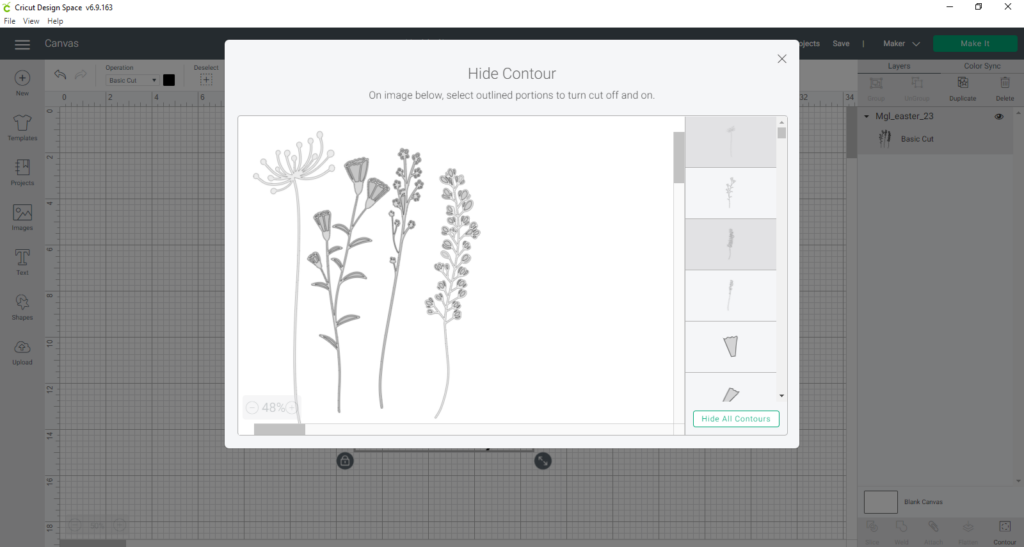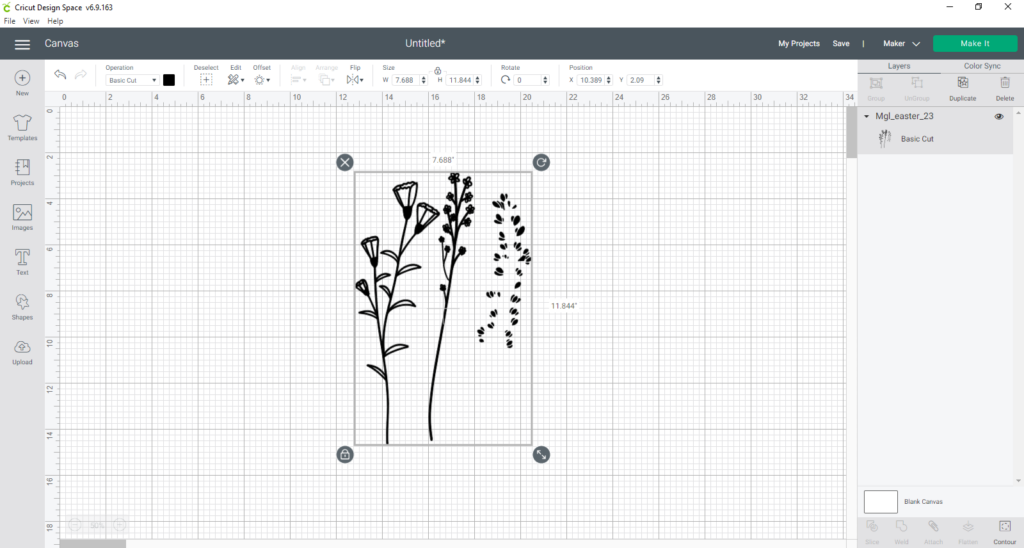 If we wanted to delete the flower on the right of the design, we could also use Contour for it. The flower on the left only required one click. However, as you can see, the one on the right has many more small pieces to it.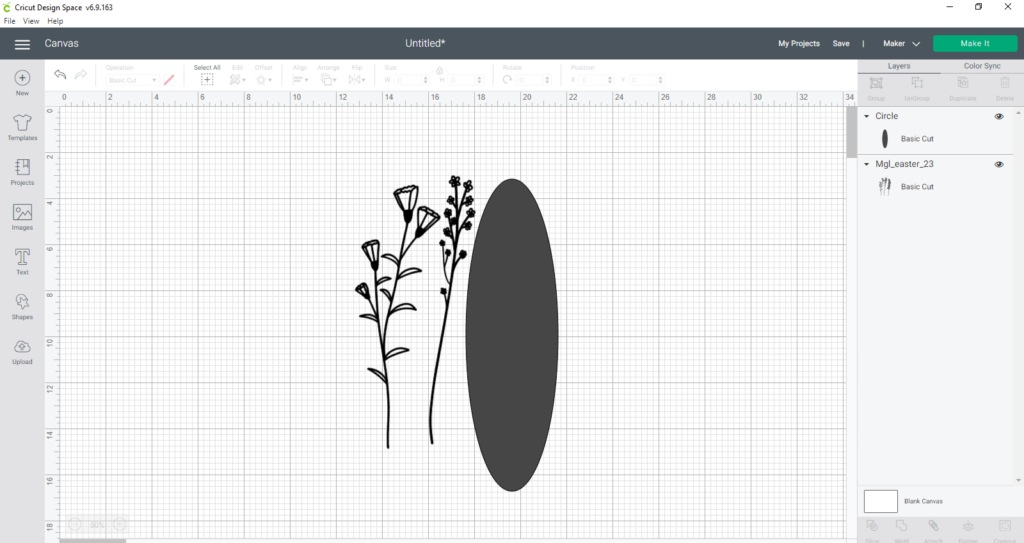 You might find it faster to use Slice on this one. A circle, unlocked and manipulated into an oval, will cover that flower nicely.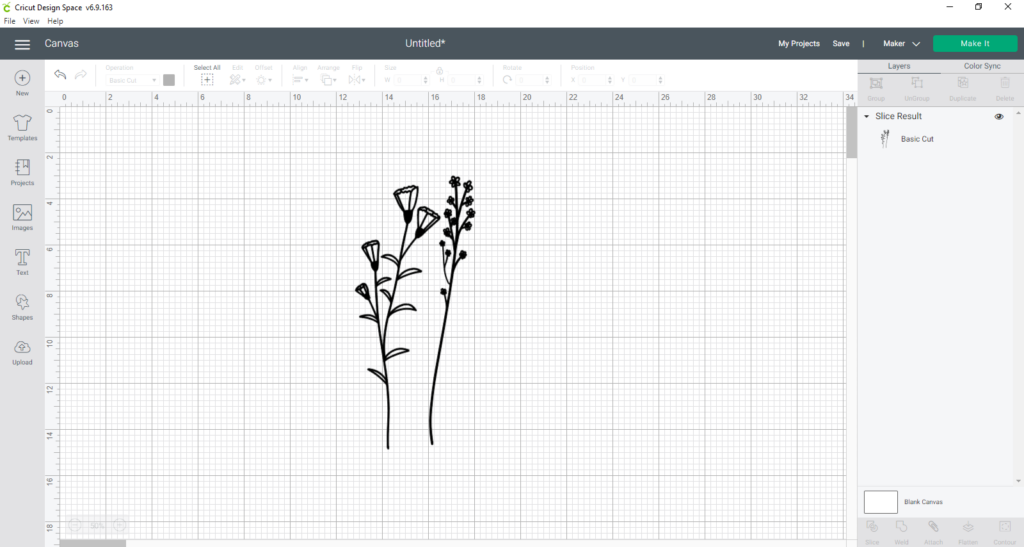 As you can see, both Slice and Contour will get you where you want to go with customizing your cut files by eliminating parts of them. You can also use Slice with some designs if you want to essentially cut apart your design so you can move it around and rearrange it (rather than actually delete parts of it).
See how handy the Slice and Contour functions are when it comes to customizing your designs for making amazing craft projects with your Cricut machine? It's a great way to create designs that are just what you want!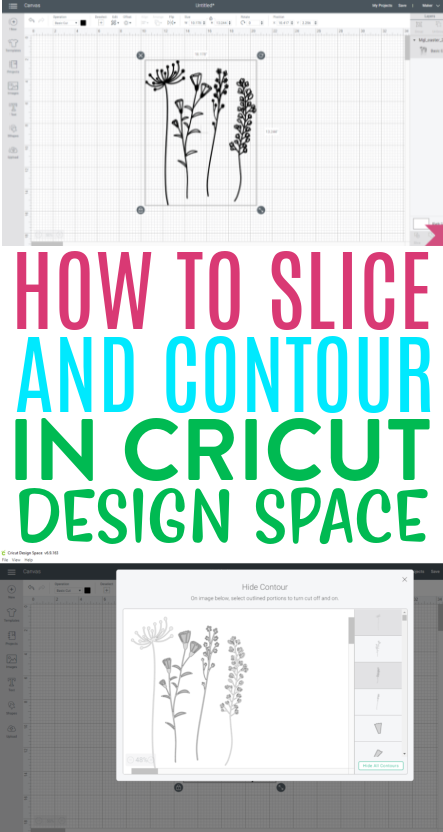 Tanner, Courtney, and the rest of the Makers Gonna Learn Team are all here because we love die-cutting and especially love sharing fun projects and tutorials with fellow makers. We are all great friends and are always having a blast when we are together- you will see this on camera, especially during live streams! We are here to inspire and support you in your crafting journey!