How to Sublimate on Cotton
If you have been working on sublimation projects for a while, you may think that you can only sublimate on polyester. Well. we're here to tell you that you CAN sublimate on cotton! Wow! The DTF film and adhesive we're demonstrating here is a game-changer.
Be sure to check out this post and video and learn how that's possible. We will show you just how to make sublimation crafts on 100% cotton, opening up a whole new selection of materials to use with your projects. This is a must-see for sublimation fans.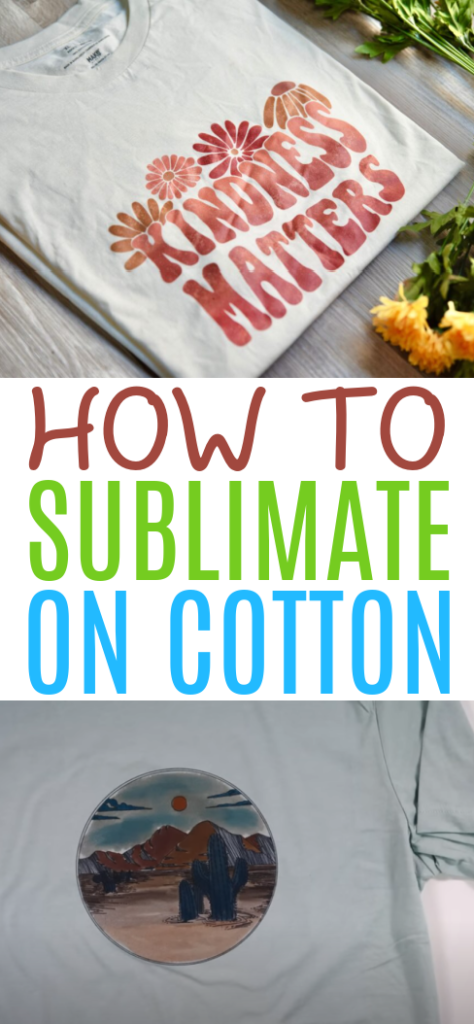 How to Sublimate on Cotton
DTF means direct to fabric and it is what makes all the difference in being able to sublimate on 100% cotton. Let's get started and show you how easy it is to use.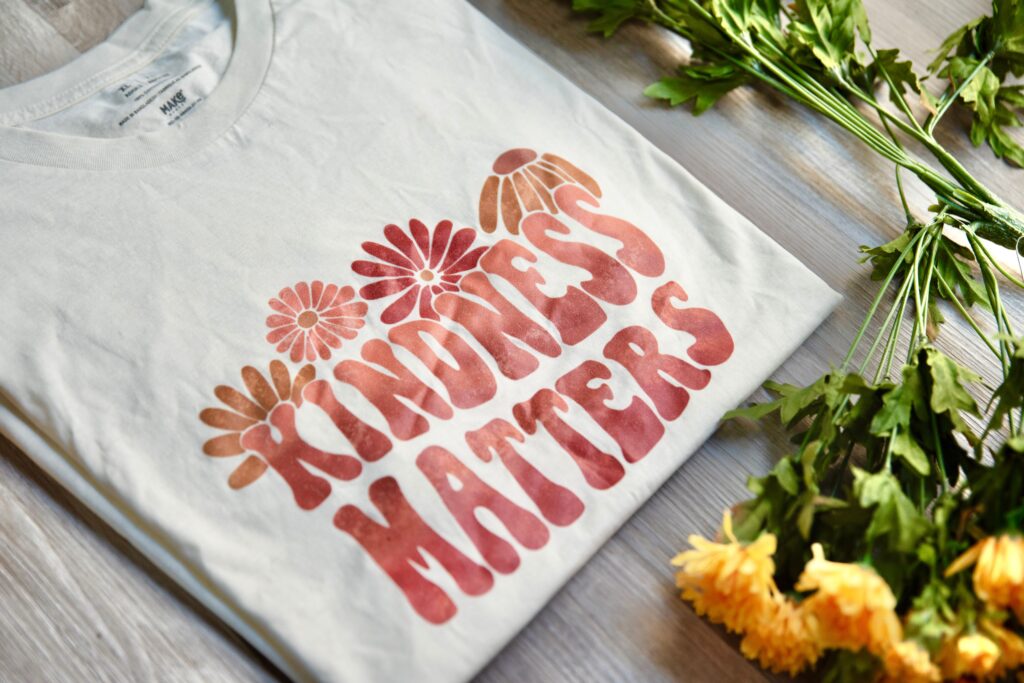 Materials needed: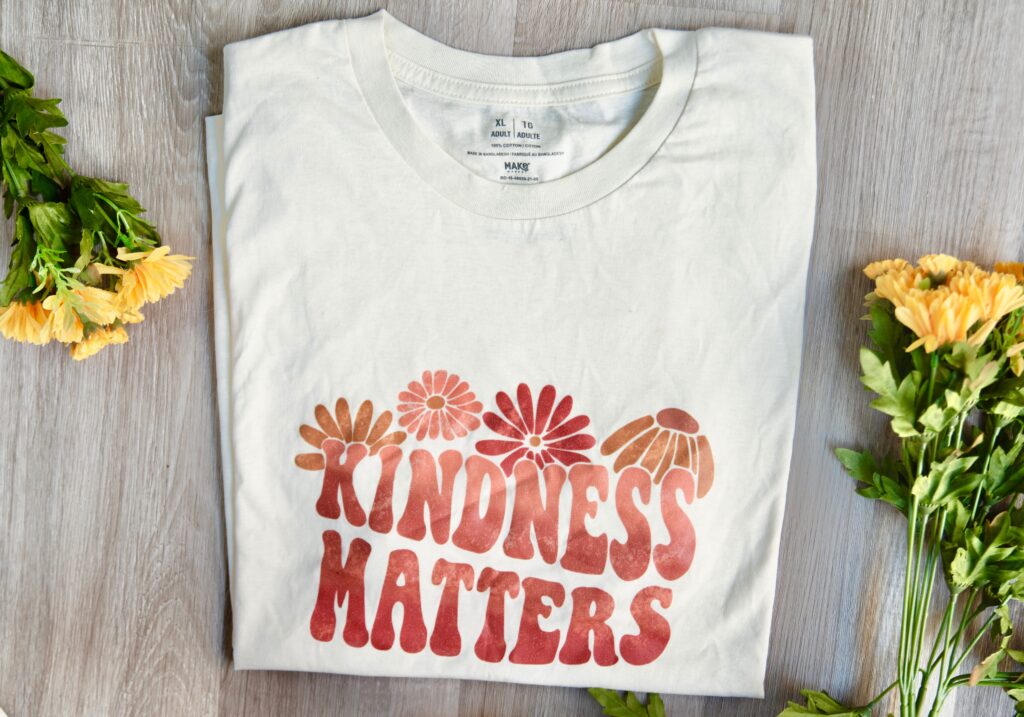 Step-by-step tutorial: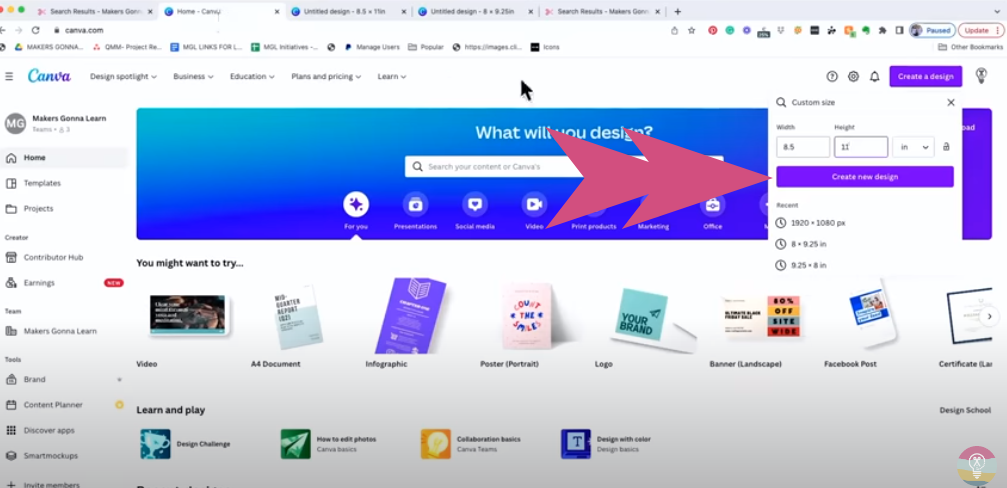 WORKING IN CANVA
1 – Download your desired Print then Cut cut file from Makers Gonna Learn. Open Canva and set the size of your design. Ours is 8.5 by 11 inches. Then click Create New Design.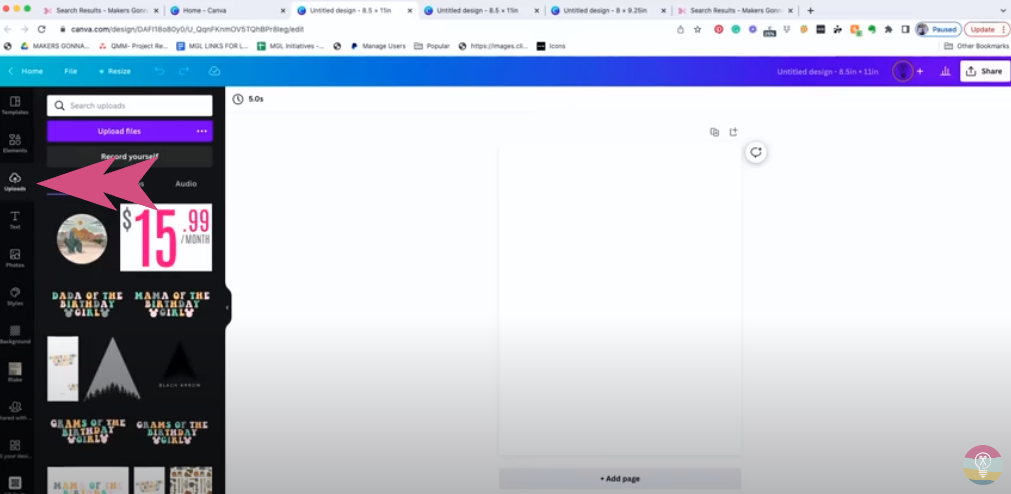 2 – Upload your PNG file. If you drag and drop, it will automatically upload for you.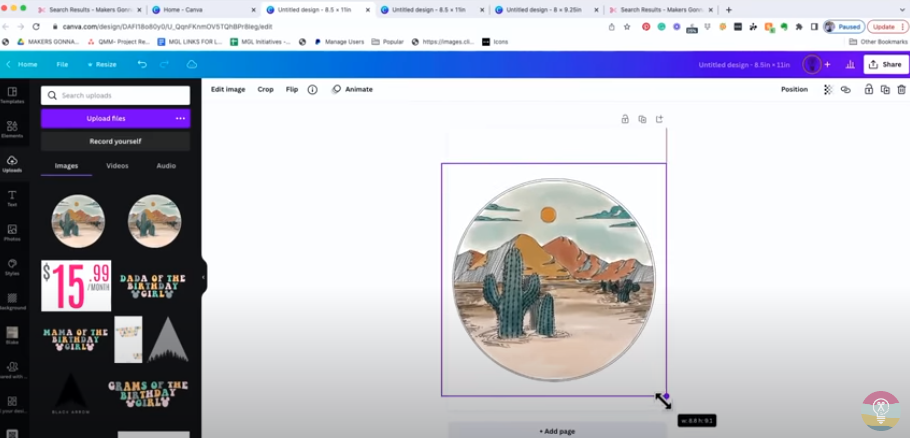 3 – Size your design as desired. Remember that it needs to work within the confines of the transfer film.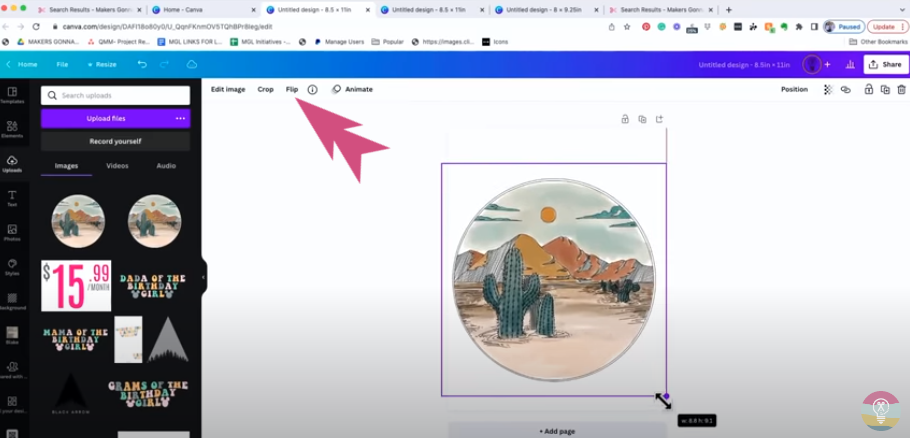 4 – You need to mirror your image. To do that in Canva, you can do it by clicking on Flip. You can then Flip Horizontally or Flip Vertically. For our purposes, we flipped horizontally.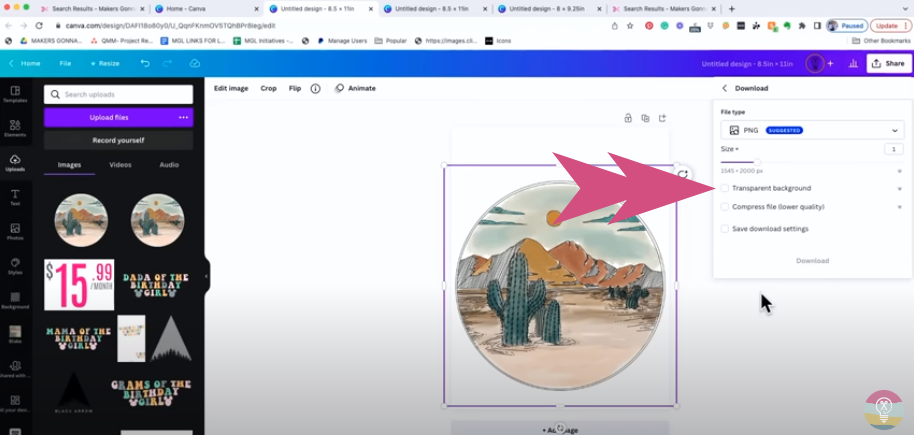 5 – Click Share. Download. Choose Transparent Background. Click Download.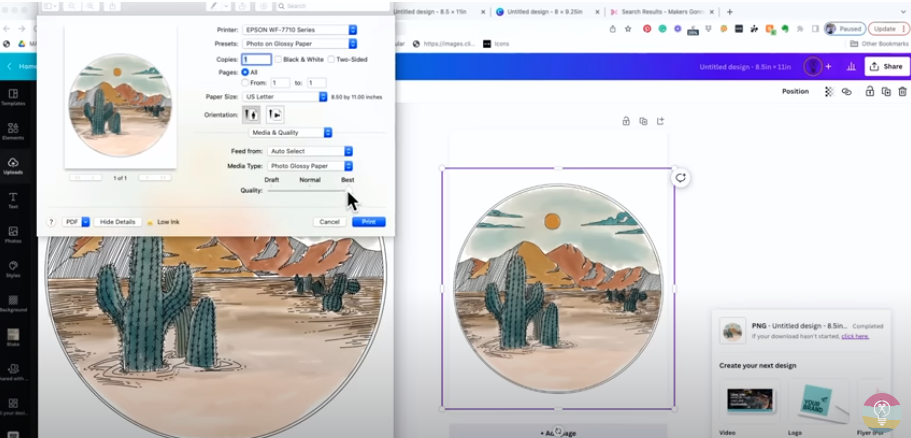 PRINTING YOUR DESIGN
6 – Open the image that was downloaded. Choose your sublimation printer. We find this product works best on the "Photo on Glossy Paper" setting. Change the quality of the print to "Best".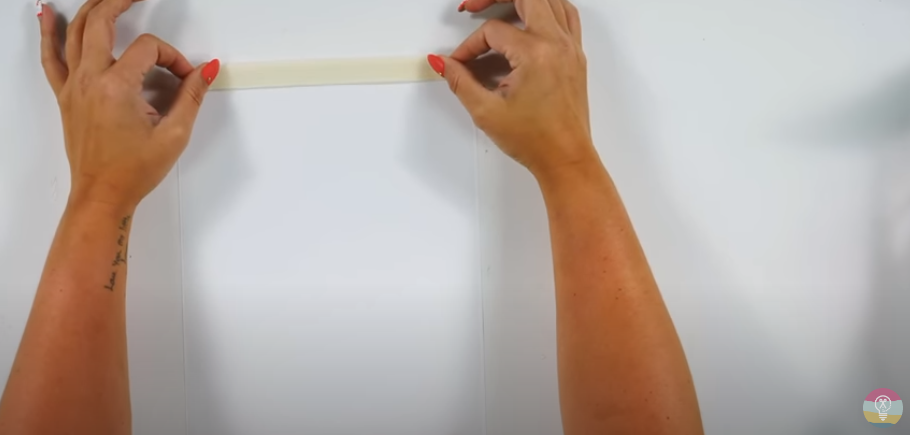 7 – Before you print, it's important to prepare the film. We found it worked best to tape it to a sheet of copy paper and feed it through the printer that way. Make sure you are working with the film print side (matte side) up. Line it up with the copy paper underneath it as close to the top as possible, leaving a little bit of space for the tape. Try to get the masking tape as close to the top of the film as you can so it covers it as little as possible.
8 – Make sure you know how your particular printer feeds before loading the paper. Ours works with the side it's going to print on face down. This is very important.
Pro Tip: If you don't know how your printer works, use a plain piece of copy paper. Put an X on one side and feed it into your machine. Print it and find out which side it prints on.
Print your design.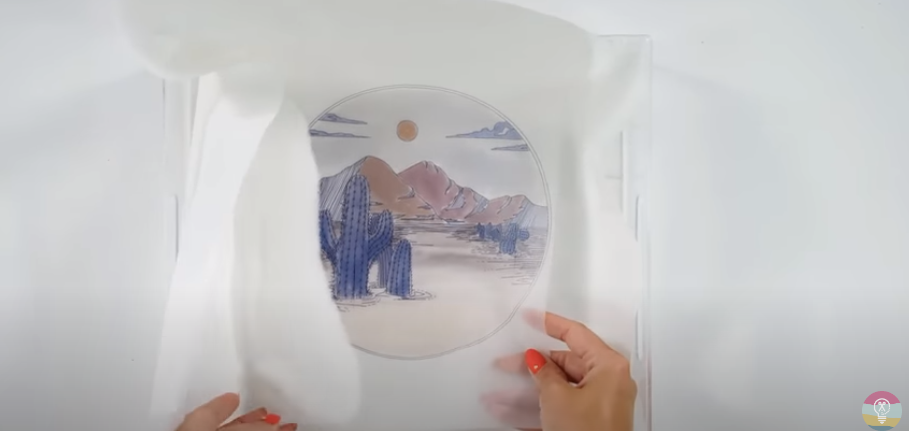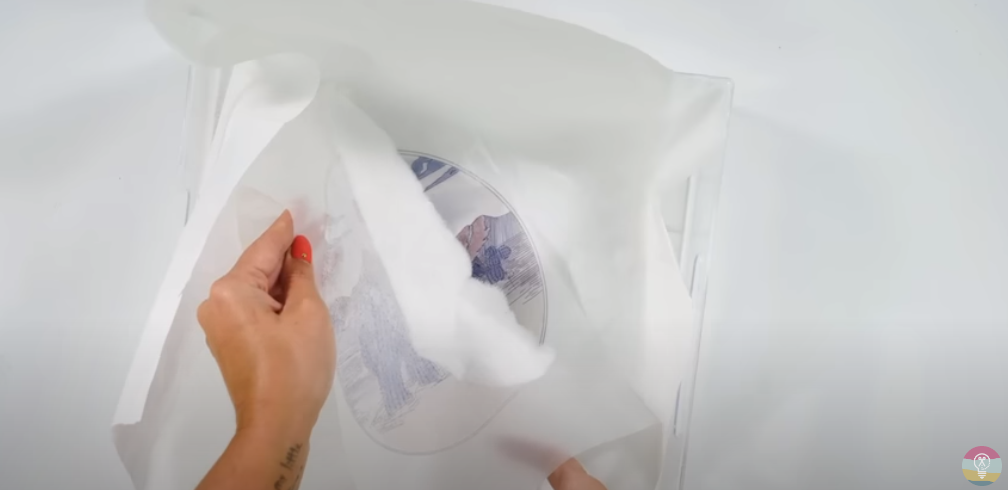 ADDING THE ADHESIVE
9 – Put the adhesive (it's a powder) into a bin that's large enough to hold your printed design. Without touching your printed image, slide it into the bin. Carefully move the transfer around until it is completely coated with the adhesive. You want it well coated with the adhesive.
Pro Tip: Hold it up to the light so you can make sure that the design is thoroughly coated.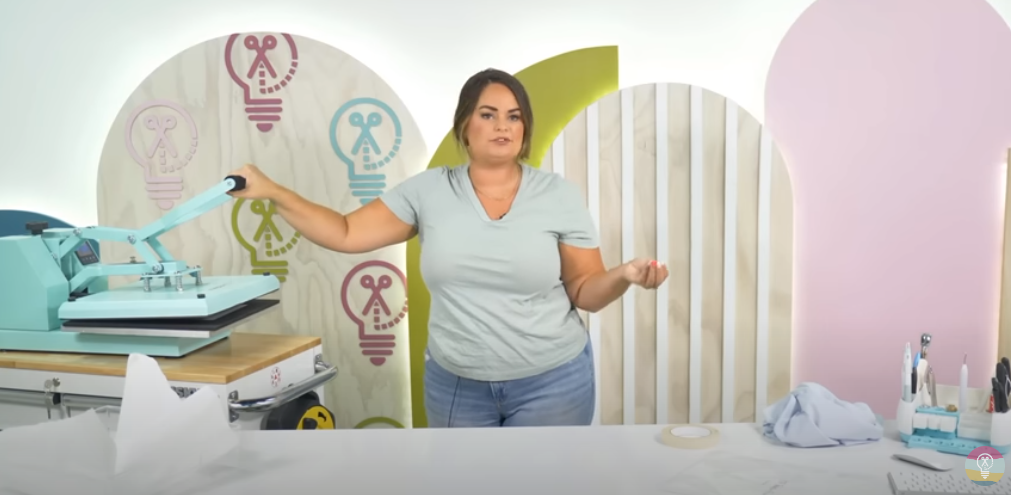 10 – Place your design on your heat press. You want the heat set to 385 degrees. Lower the lid but don't let it touch the design and adhesive. You want to heat it for 30 seconds to a minute and a half. Since we used a clamshell style heat press and the lid lowers at an angle, we turned our design around when it was partway "cooked" so that it would be heated more evenly.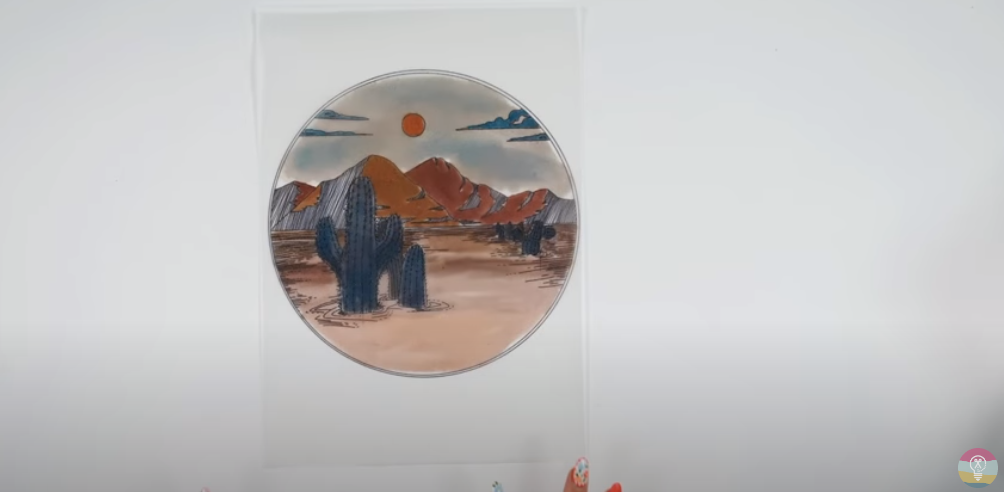 HEATING YOUR DESIGN
11 – Once your design is heated, you will see that it no longer looks powdery. The adhesive has melted and you can see your design as with the image above. You are able to see the colors and details now.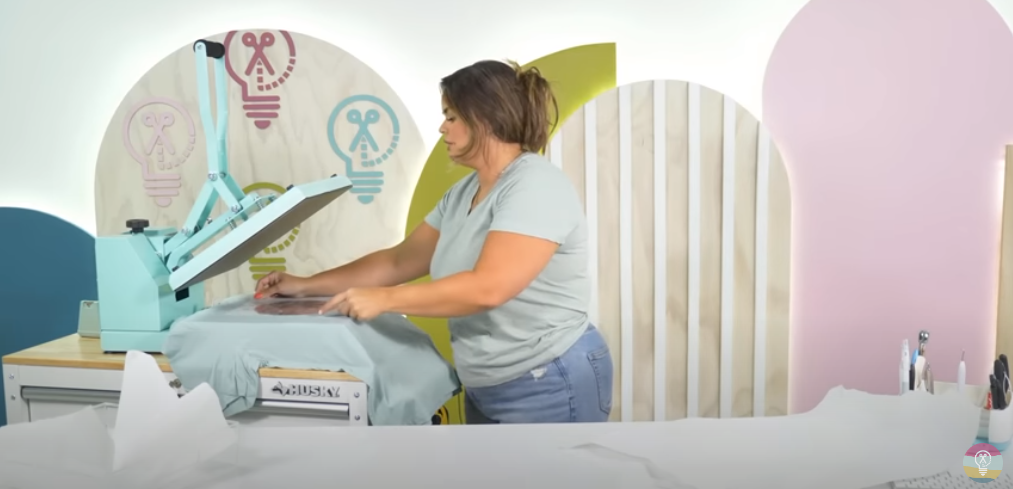 12 – Press your shirt in the heat press for about 10-15 seconds to get all of the wrinkles out. Place the design on the shirt and cover with a piece of butcher paper. Press for 30-35 seconds. It's a good idea to wear heat resistant gloves when you take the shirt from the heat press.
Pro tip: A warm peel did not give us good results. Cold peel was best. We like to rub the shirt against a cold surface (like a marble countertop) to help cool it down faster. Flip it over and rub it again on the other side.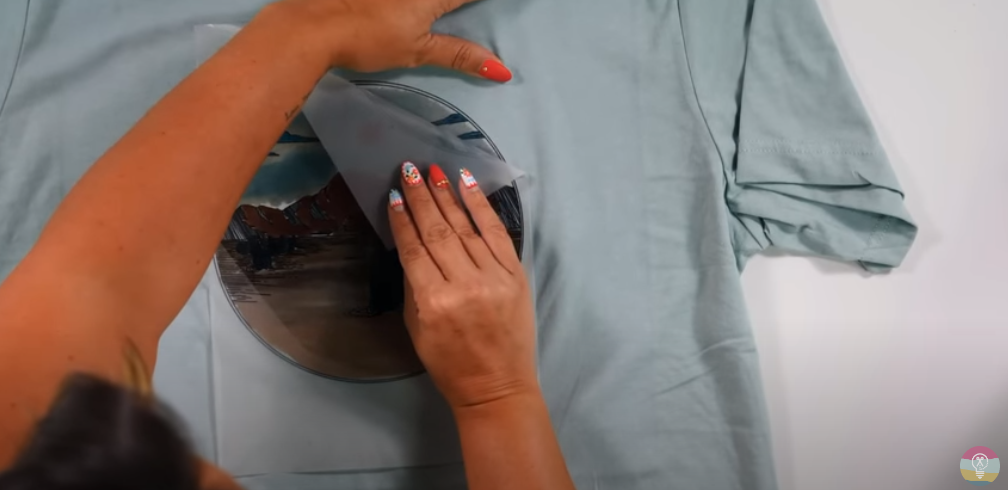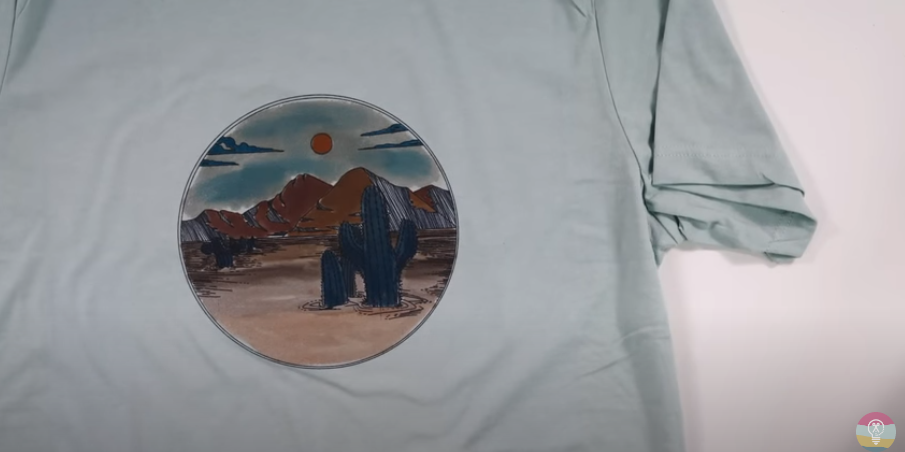 13 – Once the design is cool to the touch, slowly begin peeling away the transfer sheet.
Isn't this an amazing technique? Let us know if you give it a try.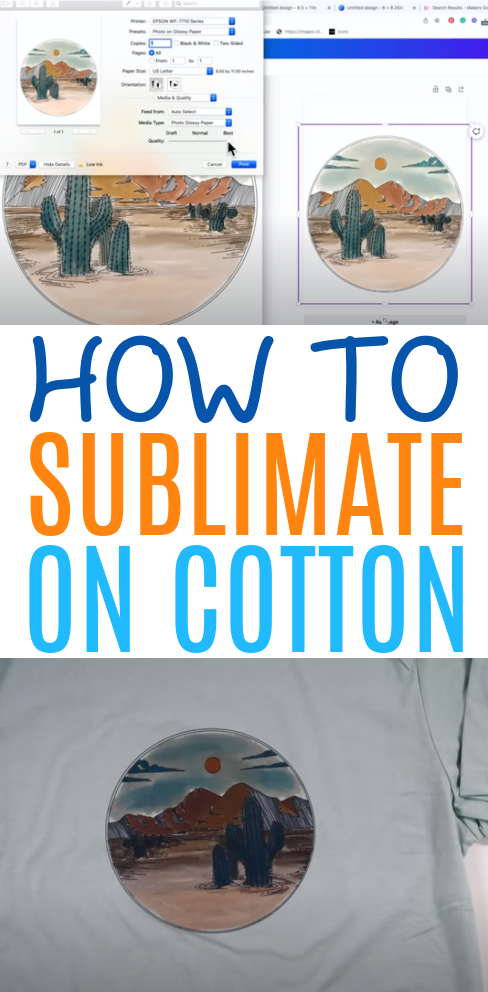 Tanner, Courtney, and the rest of the Makers Gonna Learn Team are all here because we love die-cutting and especially love sharing fun projects and tutorials with fellow makers. We are all great friends and are always having a blast when we are together- you will see this on camera, especially during live streams! We are here to inspire and support you in your crafting journey!