How to Use a Cricut: A Beginner's Guide to Cricut
Disclosure: Some of the links below are paid links provided for your convenience. This means, at no additional cost to you, we will earn a commission if you click through and make a purchase
So you just got a Cricut. Congratulations! Welcome to the largest die cutting community in the world. You are well-equipped with one of the best cutting machines available today. While it may seem scary to make your first cut, you will quickly learn how easy it is to use this magnificent machine, especially with our Beginner's Guide to Cricut.
The Cricut is the perfect machine for crafters of all skill levels – let me tell you why!

How to Use a Cricut: A Beginner's Guide to Cricut
How Does a Cricut Work?
Whether you have a Cricut Maker or Cricut Maker 3, a Cricut Explore Air 2 or a Cricut Explore 3, Cricut Joy or a Cricut Joy Xtra, or even a Cricut Venture, your imagination is your only limit! While some Cricut machines have more features than others, MOST of them can cut, write, and score over 100 materials.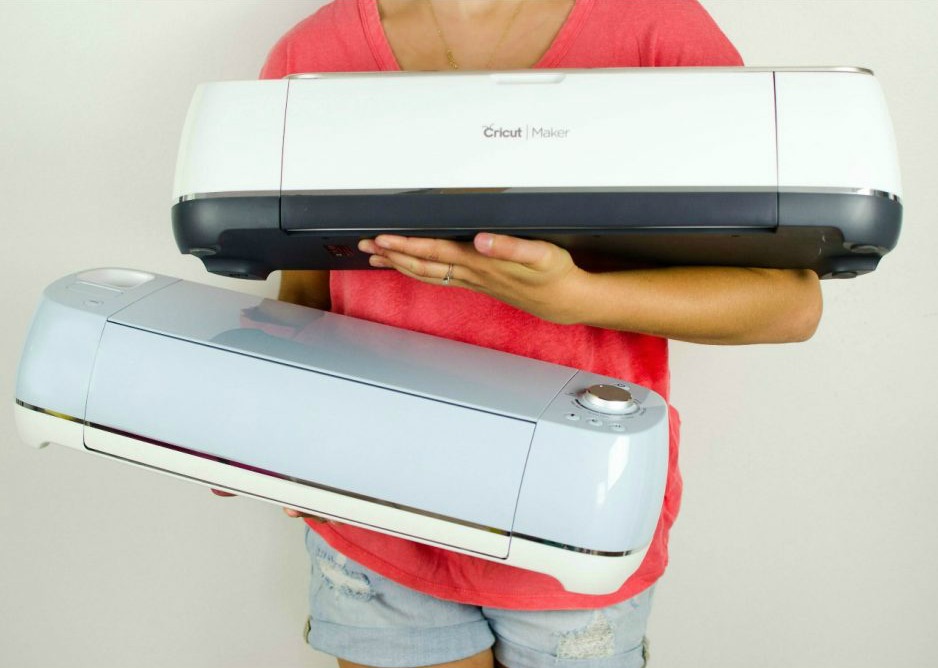 Cricut machines can cut through a wide variety of materials including cardstock, paper, vinyl, iron-on, fabrics, and textiles, just to name a few. You can even cut through items like soda cans, adhesive foil, corkboard, and washi tape. Are you already imagining all the cute, fun projects you can make with your die cutting machine? Quite simply, your Cricut is the most versatile machine in your craft room.
All new Cricut machines are 100% digital. To start making with your Cricut, all you need is your favorite device (computer, phone, or tablet) and an internet connection.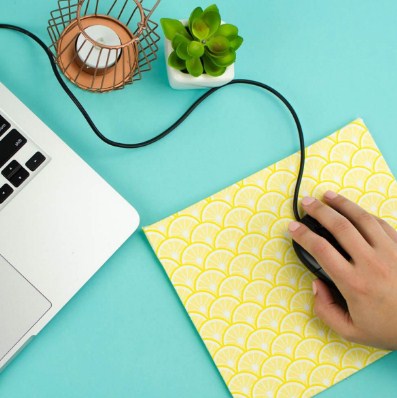 Cricut Design Space
Cricut Design Space is the main app you will be using for everything from downloading pre-made designs, creating your own designs, and sending designs to your Cricut so they can be cut. It will quickly become your best friend and the key to your creativity.
There definitely is a learning curve with Cricut Design Space, but once you really start using the program and start cutting designs, you will have it down in no time. We also have lots of great info and tutorials on Cricut Design Space. Make sure you take advantage of the helpful articles they offer to get the most out of your machine.
---
Cricut Setup
Cricut Setup couldn't be simpler! Cricut Makers and Cricut Explore Air 2 machines come with the same basic supplies. In the box, you should have the machine itself, power cord, USB cord, Start Here Packet, 12″ x 12″ LightGrip cutting mat, a Cricut pen, and a few materials for a test cut. You may have a few additional items if you purchased a bundle. The Cricut Maker also includes the Rotary Wheel and the 12″ x 12″ FabricGrip mat.
The items that come with the newer Cricut Maker 3 and Cricut Explore 3 machines are a bit different. Since they can do matless cutting with Cricut Smart Materials, they do not include mats. They also don't include a Cricut pen, or, in the case of the Cricut Maker, a rotary wheel anymore. They do provide you with some sample pieces of Smart Materials so you can try them out right away.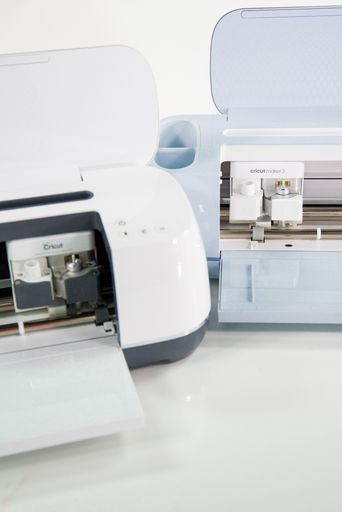 Inside the machine, the accessory adapter has already been installed in clamp A, and the blade housing is already installed in clamp B.
You will want to place your Cricut on a large, flat surface. You need to have enough free space around the Cricut because the mat is going to move forward and backward in the machine as it cuts.
Next, you will need to connect the Cricut to your favorite device. This can be a computer, a phone, or a tablet that can connect to the internet. To keep it simple we are going to be connecting it to a computer. While you can connect to your Cricut using Bluetooth, we are going to do our setup with the USB cord.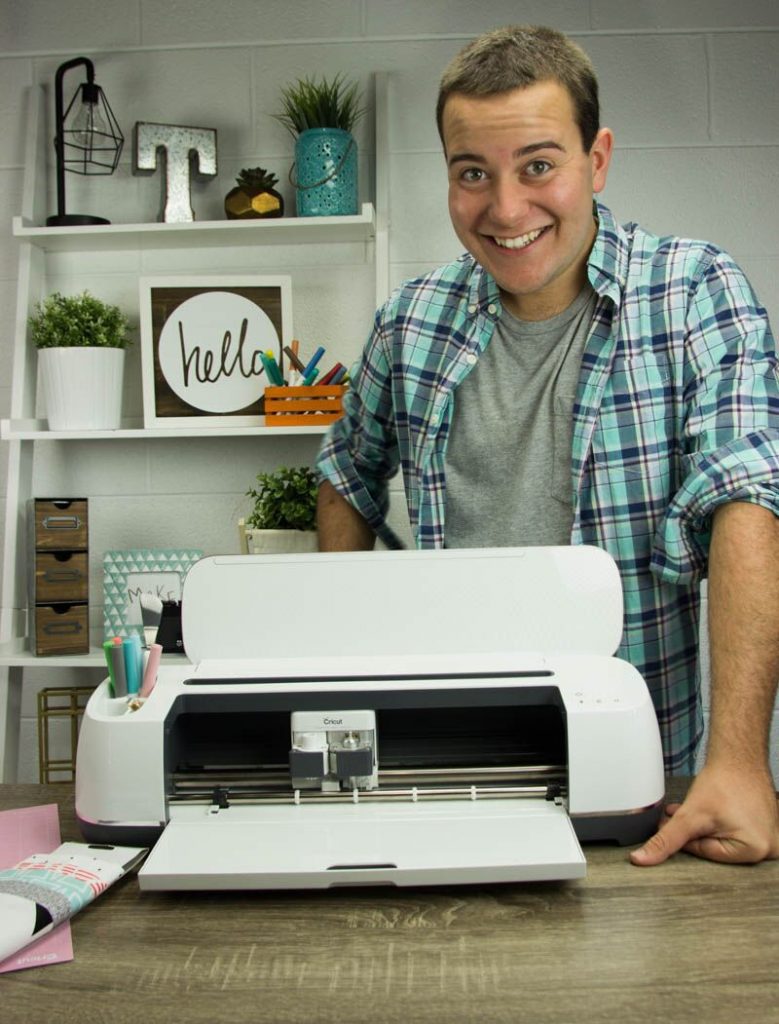 Connect the square end of the USB cord into the back of your Cricut, and the other into your computer. Then, plug in the power adapter into the Cricut, and into the wall. Turn on the machine!
On your computer, open up your web browser. Go to the Cricut Setup Website and click on the Cricut machine you own. Follow the instructions to create your own Cricut ID. Your Cricut ID will keep track of all your images, projects, and purchases. It works across all your devices too. For example, you could start working on a project on your computer and then continue working on it with your smartphone or tablet. Very handy!
Once you have made your ID, you can download the Cricut Design Space plugin. This plugin is what lets your computer talk to your Cricut. Download the plugin and install it. After it is installed, go back to your web browser, and it should tell you it found the Cricut plugin. Congrats! You are now ready to make your first cut.
Making Your First Project
When you first open Cricut Design Space, it will ask you to make an easy card project. Start there or with one of these beginner Cricut Project ideas.
Now that you've had a taste, don't forget to sign up for our Dollar Deal and get some more practice with Cricut Design Space. With this deal, you get:
7 Days of Access to the Cricut Class Library
20 Downloadable (Keep Forever!) Cut Files/ Fonts
Super-Supportive Membership Community
Full Unlimited Access to the Membership
Important reminder: take care of your Cricut! It's a machine like any other in your home and you will need to clean your Cricut on a regular basis. If you take care of your Cricut and Cricut accessories, then it will take care of you for years to come.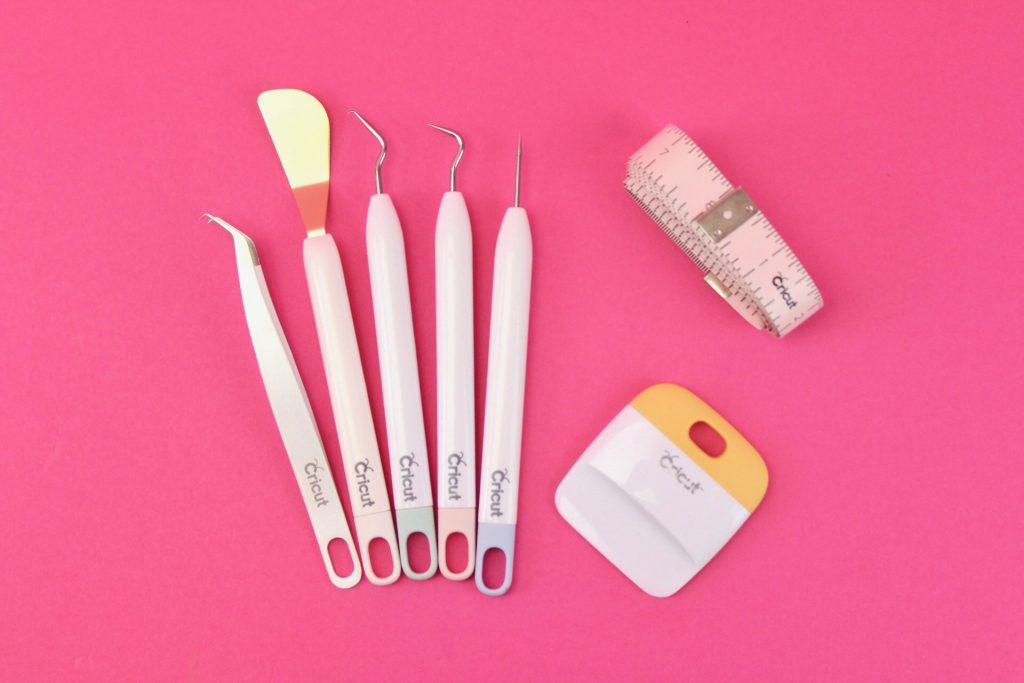 Accessories:
Out of the box, you do have enough accessories to get started with a number of projects. But I highly recommend looking into some of the Cricut starter kits and sets. I would recommend starting with the most useful Cricut supplies and accessories.
Read More: Our Favorite Cricut Craft Products

Your Blades:
While the blade that comes with your Cricut will work with many materials, some materials such as cardboard, chipboard, and fabric will require a different blade. The good news is that Cricut Design Space will tell you the exact blade you need to use for the material you want to cut – it takes the guesswork out of it and leaves you to crafting.
Our handy guide will also let you know which blade cuts what materials so you can be sure to have the correct one on hand!
To keep your blades cutting exactly as they should, clean them after every cutting session before you put your machine away. It'll help keep tiny bits of material from getting caught and leading to tearing and dragging during your cuts. No one wants that! Only clean cuts here.
Over time, your Cricut blade will dull and will need to be replaced. One way many people sharpen their blades at home is to make a little ball with aluminum foil and poke the blade into the foil 50 times or so. While it is not a permanent solution, it does extend the life of the blade.
Read More: Cricut Knife Blade for Beginners
Cricut Blades and Tools Explained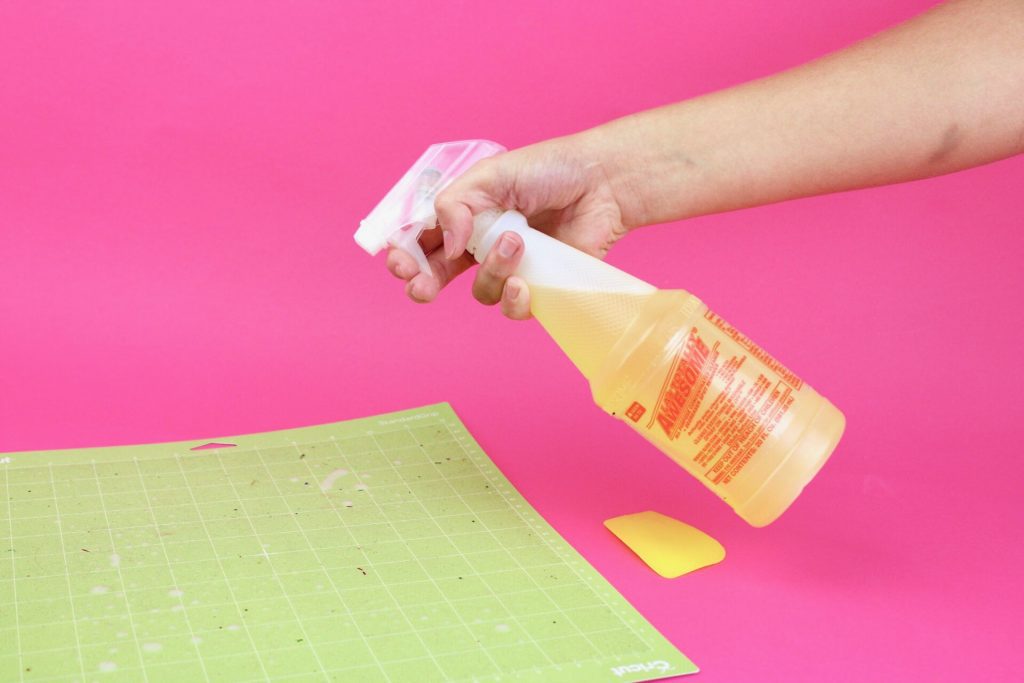 Cleaning Cricut Mat:
Cricut Mats get pretty nasty! Every time you use the Knife Blade, it creates dust and debris that stick to the adhesive on the mat. This is not good because your mat will lose its stickiness, and not have the required grip for the material you are trying to cut.
You can clean and re-stick your Cricut Cutting Mat which will need to be done periodically. We use three different methods, depending on just how dirty the mat is.
If your mat is really dirty, you'll want to use this one. First, spray a medium coat of LA's Totally Awesome All-Purpose Cleaner on your mat. Let it sit for about 10 minutes. Then, use your Scraper/Burnishing Tool and scrape off all that leftover junk. Once everything is scraped off, rinse with cold water and let it dry for at least an hour.
Your mat won't feel sticky again right after cleaning it. Don't worry! Once it's completely dry, the stickiness will be restored!
Read More: Cricut Tools and Accessories You Need
Test Cuts:
All materials come in different thicknesses, so it's a good idea to perform a test cut with your Cricut. You want to make your test cut small because the main purpose is to see if everything is correctly set on your Cricut.
We like to use a couple of basic shapes from the left side menu on Design Space – for example, a square and a triangle. Make the triangle a bit smaller than the square. Place it on top of the square and with both the square and triangle selected, choose Attach.
Cut this out and you'll be able to see just how well your Cricut machine, blade, pressure, and other settings are performing for this material. Trust me, doing a test cut can save a lot of time and material!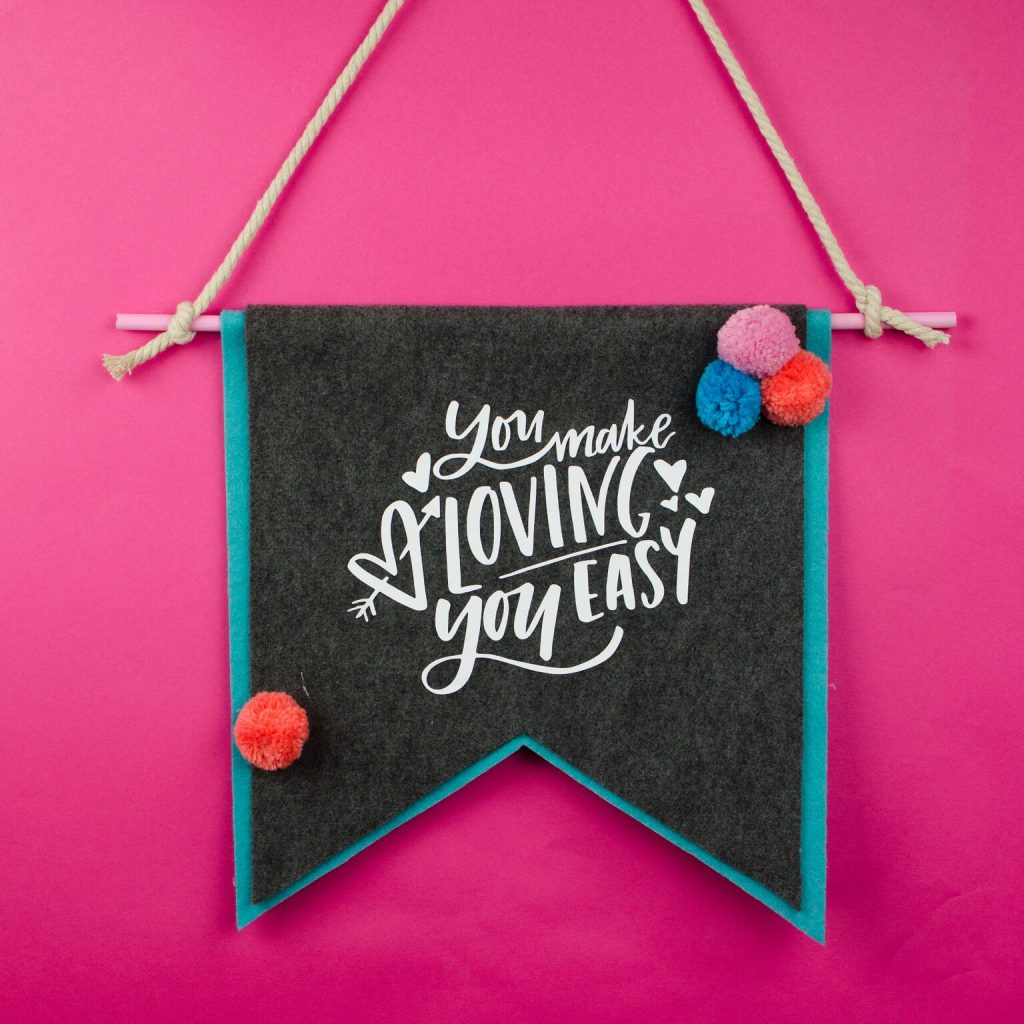 ---
What Can I Make With a Cricut Machine?
The biggest question I always hear is: What Can I Make With a Cricut Machine?
Like I said before, the possibilities are almost endless with Cricut. It really allows anyone to effortlessly create exactly what's needed for any project.
Here are a few of the most popular uses of Cricut machines.
Cutting Fonts On Vinyl:
My favorite material to cut with my Cricut has to be vinyl. It is incredibly easy to use! You can use it to make SO many things such as signs, stickers, decals, wall graphics, and more, but the most popular application with vinyl is cutting fonts. You can personalize so many spaces and objects with vinyl lettering, and the Cricut makes it very easy to create your own.
All you need to do is grab your favorite adhesive vinyl – you can even use glitter vinyl – and then either grab the lettering design you want to cut or type your own in the font you want in Cricut Design Space. After that, you send it to the Cricut to get cut, and then you have your vinyl lettering design ready to go! It really is that simple.
Our Makers Gonna Learn members, enjoy hundreds of fonts and thousands of creative designs that can be cut with vinyl. Join our Cricut Diecutting Community and gain immediate access to all these files.

Read More: Level Up Your Cricut Skills with These 5 Hidden Settings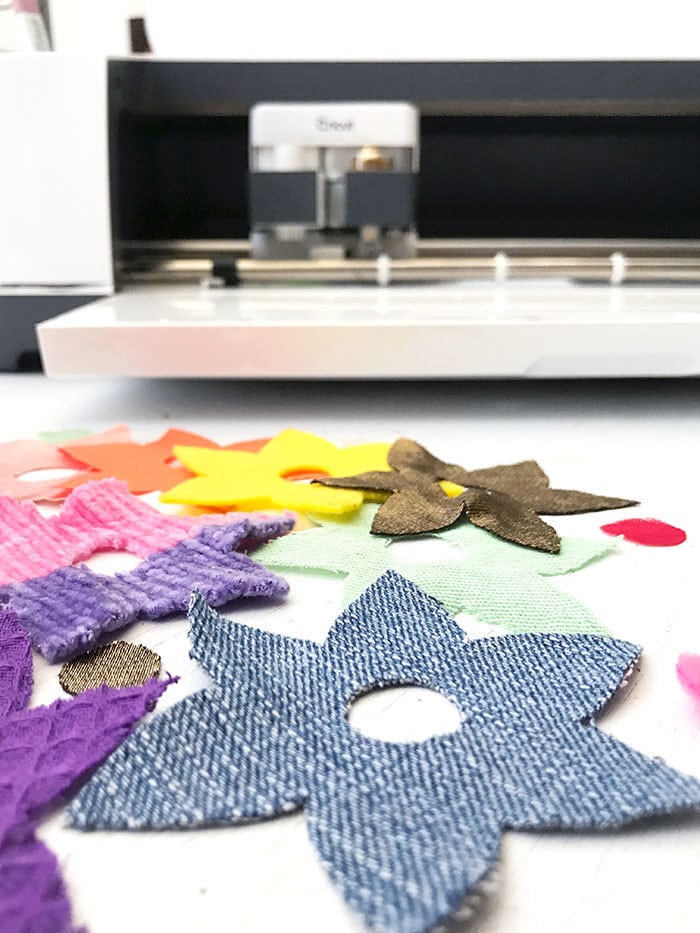 Cutting Fabric:
Yes, having the Cricut Maker is a game-changer for fiber artists. You can cut fabric! This makes applique projects a breeze.
If you don't have the Cricut Maker, don't worry. You can still make it work. Your fabric must be bonded with something like Wonder Under, or Heat n Bond before you can cut it with one of the other Cricut machines. If it is not bonded, the blade will tug and catch on the fabric, making a messy cut. It takes a little patience, but it is so worth it.
If you have the Cricut Maker, you are a lucky duck! You can use the rotary blade. A major game-changer. It works like your favorite handheld rotary cutter. It allows you to perform precision fabric cutting easily and smoothly with almost any fabric material WITHOUT backing material – AMAZING!
Fabric Projects You Can Make with Your Cricut: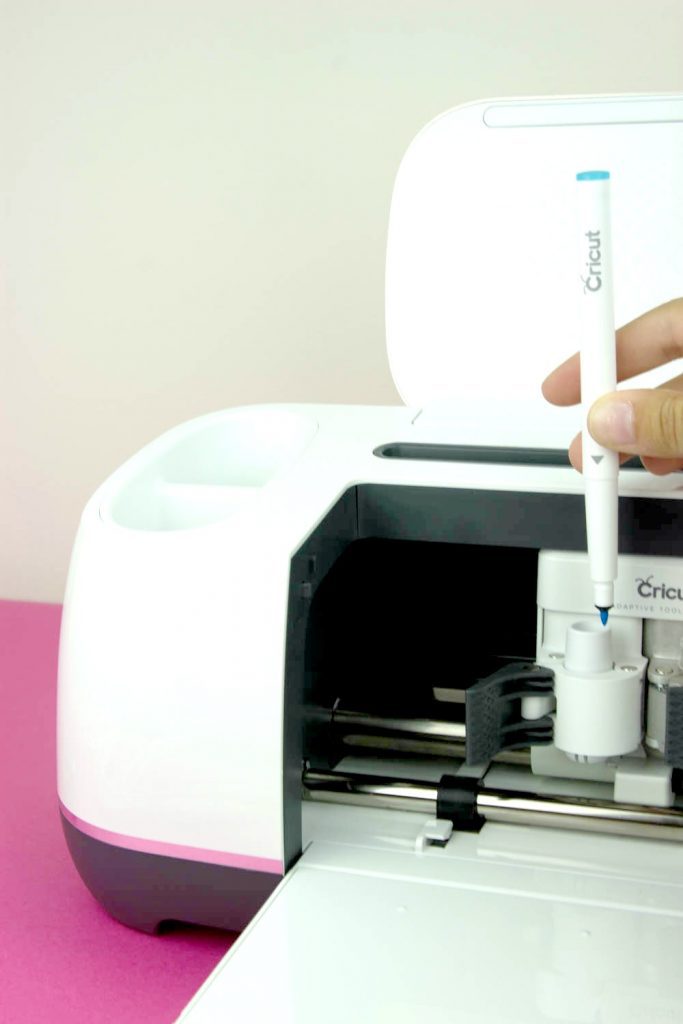 Drawing with your Cricut:
Instead of cutting, your Cricut also can draw lines, and write words. This is accomplished with Cricut Pens. These pens allow you to add hand-drawn accents and elements to the materials you are working with.
Creating a drawing or writing line in Cricut Design Space is very easy. On the project you are working on, you select the image layer you want to draw, click on the layer icon, and then select "writing." Your Cricut will now draw your design instead of cut.
This opens up so many possibilities. You can even have your Cricut address envelopes or write inside greeting cards for you.
Read More: How To Write and Draw with Your Cricut
---
Cricut Projects To Get Started With
If you are looking for inspiration for your next DIY, here's a great list of simple projects you can make with a Cricut cutting machine:
Looking for more easy projects? Here are projects that only take 2 steps. Perfect for beginners!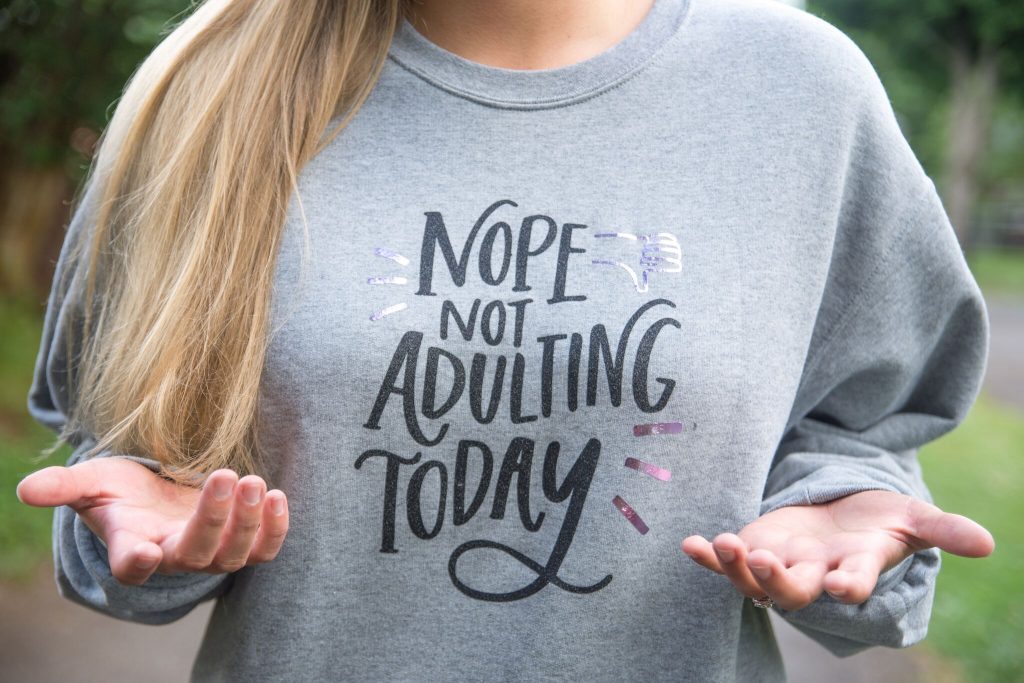 SVG Files:
Because the Cricut community is so large, there are many people creating their own designs that you can use in Cricut Design Space and send to your Cricut die cutting machine. These are called SVG files, or cut files. While you can exclusively use the materials available on the Cricut Design Space, there are many more designs available on the web.
---
More About The Makers Gonna Learn Membership
Makers Gonna Learn is the ultimate one-stop shop for everything die-cutting. Our main goal is to share inspirational ideas to help you stay creative with your Cricut. We wanted to create a community that would inspire and motivate each other every single day.
With our membership, you will have access to our continually growing library of thousands of SVG files, fonts, and projects that range from wall décor, vinyl decals and lettering, iron-on shirt designs, and much more. All of our files work seamlessly in Cricut Design Space.
Because we want you to make the most of your Cricut, our membership gives you access to new training videos, online workshops, downloadable guidebooks, and access to the Member-Only Facebook Group, so you will never run out of fresh ideas and inspiration with your Cricut.
---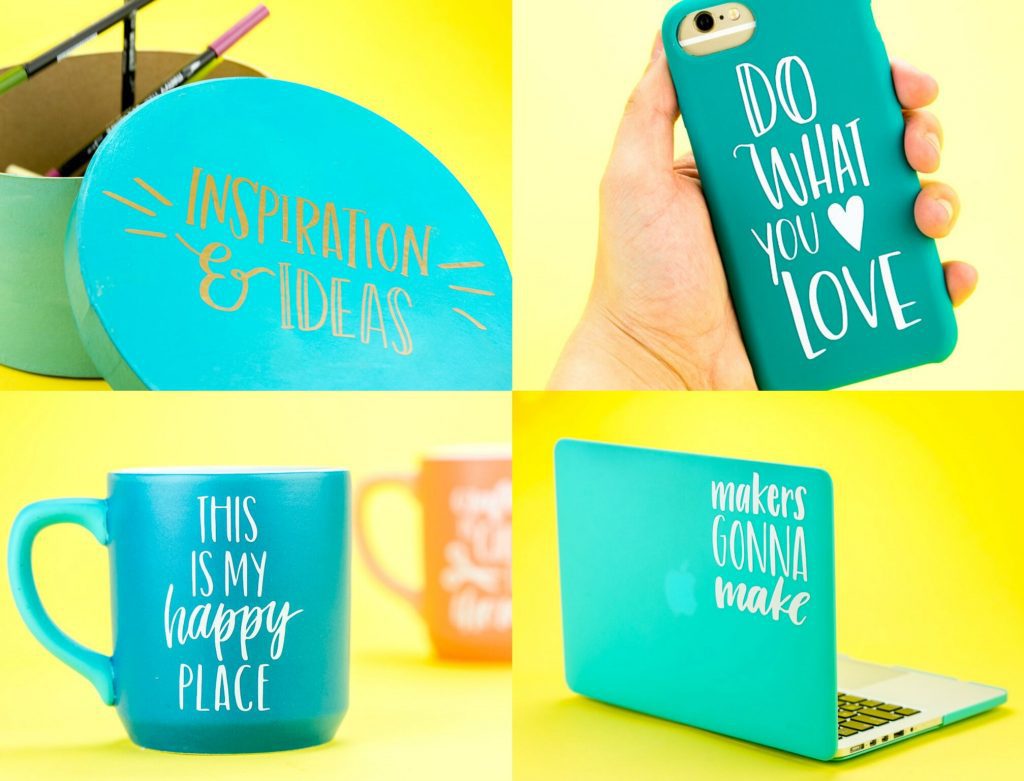 Cricut Classes and Courses
One of our members' favorite perks is our 30 Days to Master Your Cricut course. A video and written tutorial for each day takes you through all of the basics you need to know to begin crafting with your Cricut machine.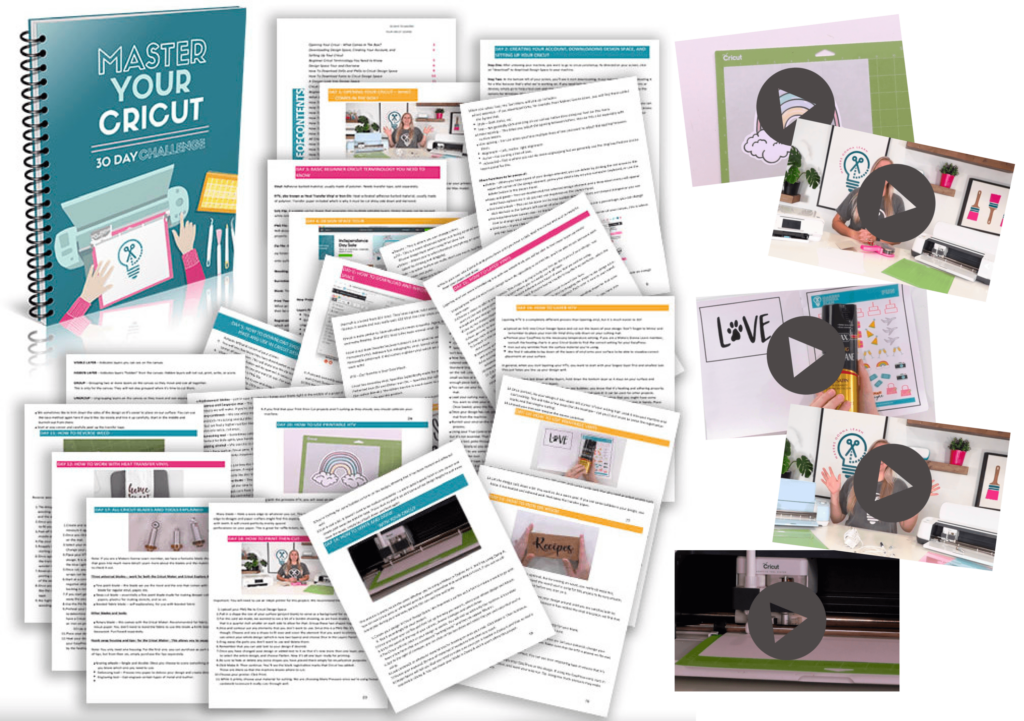 We begin with boxing and setting up the machine, continue through hands-on demonstrations of various tools, functions, and terms you need to know, and finally, show you how to make your first
So there you have it! We hope this introduction helps you ease into the wonderful world of Cricut!
What are you going to make first?
Related Articles: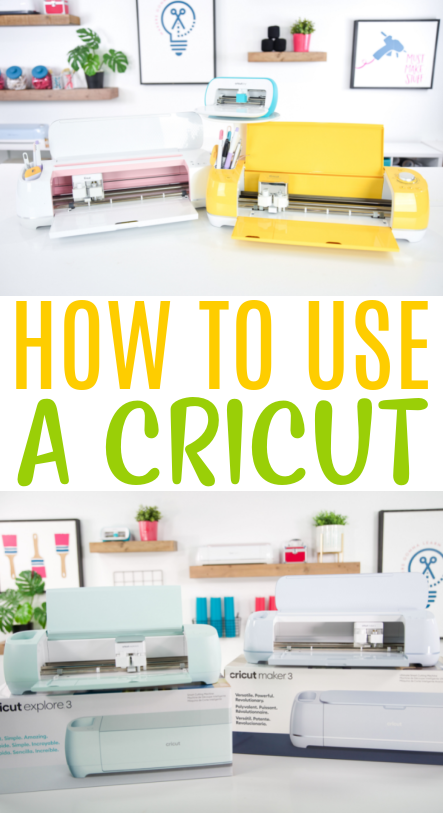 Tanner, Courtney, and the rest of the Makers Gonna Learn Team are all here because we love die-cutting and especially love sharing fun projects and tutorials with fellow makers. We are all great friends and are always having a blast when we are together- you will see this on camera, especially during live streams! We are here to inspire and support you in your crafting journey!